The main reason why we love working as Positano wedding photographers is that capture a special wedding day in this unique and picturesque town is an incredible experience. Every emotion, tear and smile of your story will be captured with sensitivity and skills, making the memory of your Positano Amalfi Coast wedding unchanged over time.
Your epic wedding captured by a Positano wedding photographer
Are you ready to start to plan with us your upcoming dream in Positano? Just think about the incredible cliff side, the colorful buildings, the turquoise sea and the hidden spots that the Positano wedding photographers know. We do know where you can have stunning photos and at what time, so before you will schedule the timing of your wedding please ask for better suggestions.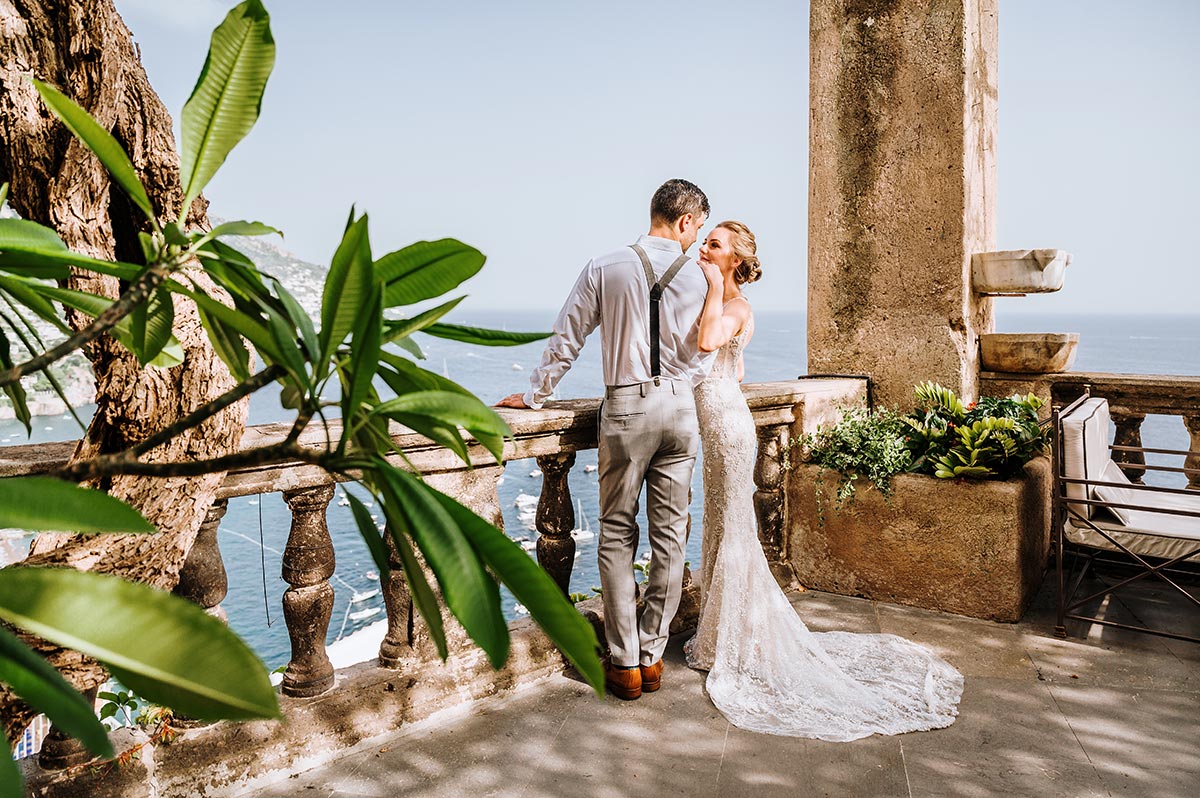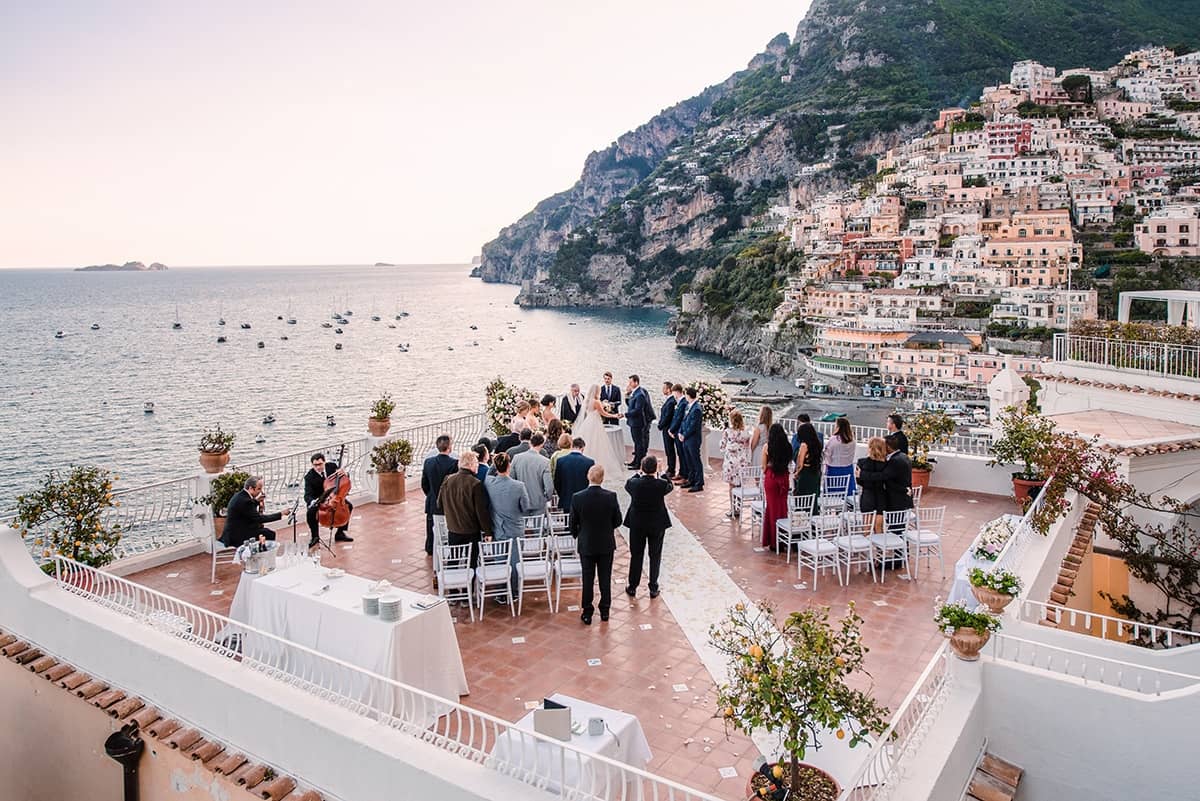 A local photographer in Positano knows many secret and strategy to get the best pictures at the best moment of the day, depending on the seasons. Light is a key factor in photography. We are in contact with the best wedding planners in Amalfi Coast who really care about the light. If photography is very important for you then you should chose the photographer first and then the planner accordingly some given suggestions. A Destination wedding Positano is not only glamorous, elegant and exclusive but it is also a unique experience: all your senses will be captured by the charming atmosphere and your wedding will be unique, surrounded by pastel colors and unbelievable views.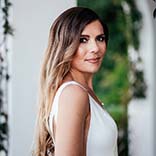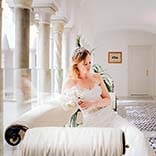 This is the same as Amalfi wedding photographer we do this way.  We care a lot about the timing in any case in order to get the best results. When people think about their special wedding day, different things come up to their minds. Some prefer an intimate ceremony in an isolated, romantic destination, other couples would celebrate the wedding party with hundreds of guests.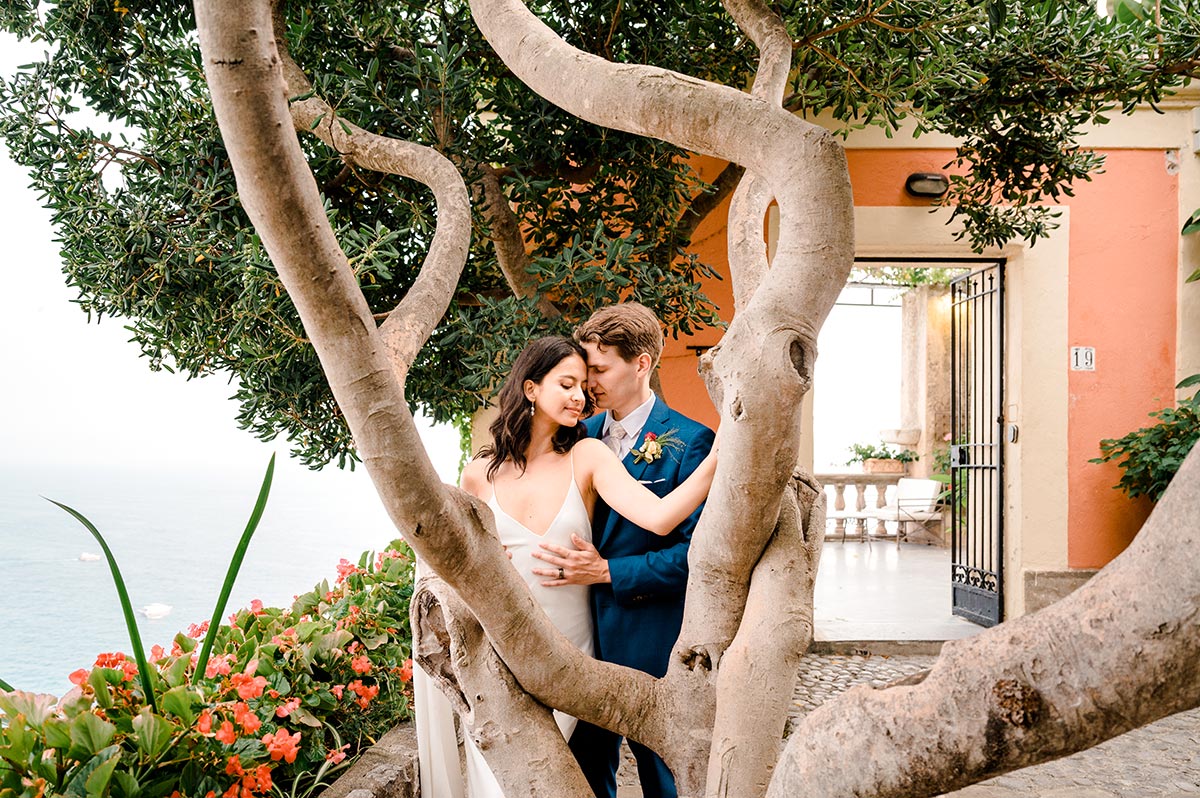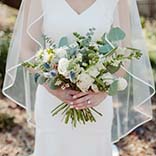 Choose the best Positano wedding photographer in the Amalfi Coast
The truth is that all of them desire the same thing: to fully live that day and remember every single moment and feeling for the rest of their lives. Here comes the power of photography, the most important tool for perfectly capturing every single emotion, and the ability of Positano wedding photographer to create a unique story that you will keep forever with you. As your wedding photographers Positano, we will be there to capture every emotion.
We love capturing your stylish Positano Italy wedding and grab every moment of your story. Our team will start working from the smallest details of your wedding to the amazingness of your villa's décor, without leaving aside  candid images of your elegant wedding in Positano.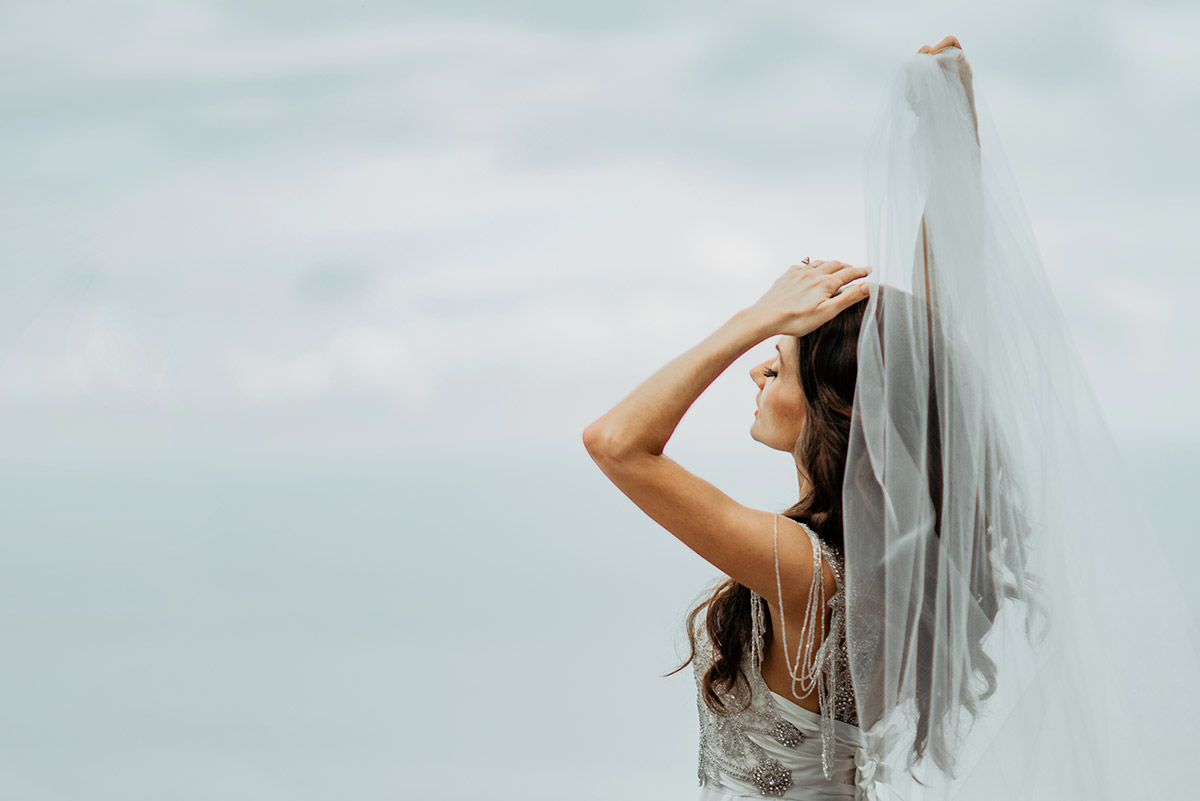 You should book in advance your Wedding photographer Positano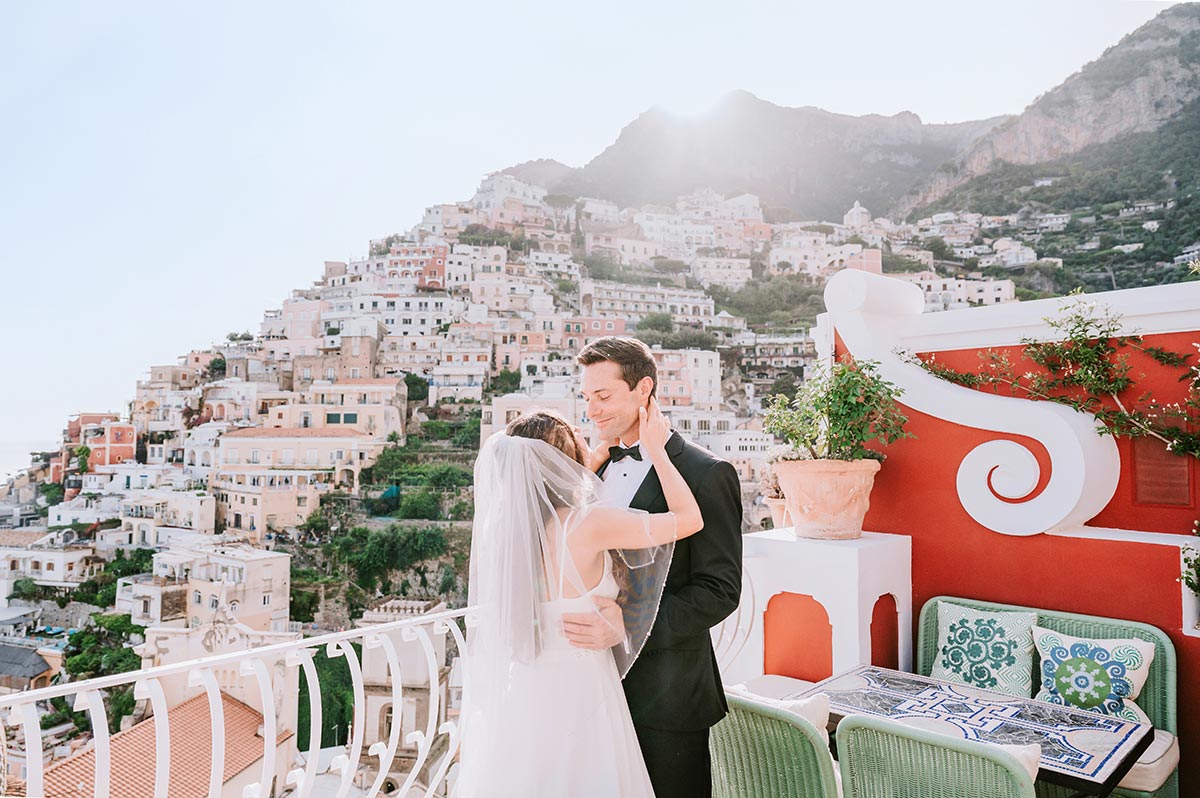 We'll make sure you will have the best.
Every destination wedding in Positano that we have documented as best wedding photographers Italy are unique and different from the others. You can check our portfolio or real wedding in Positano to have a taste of it.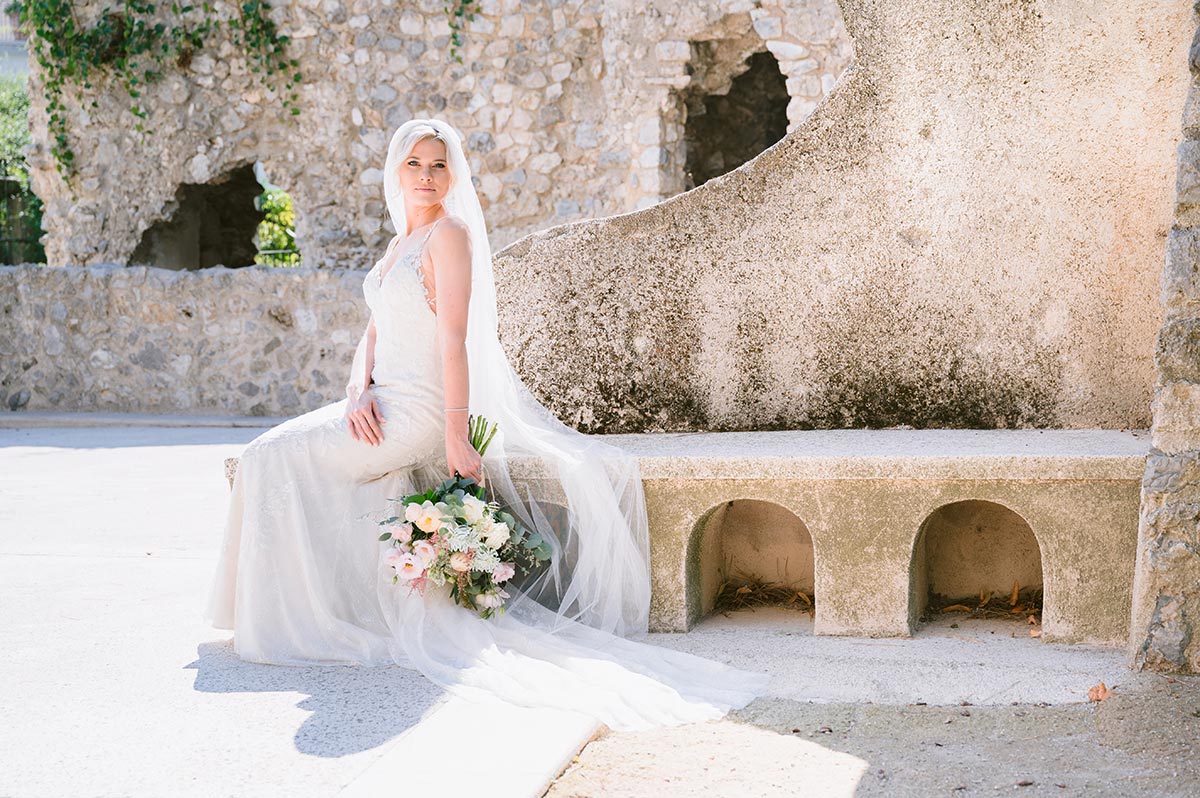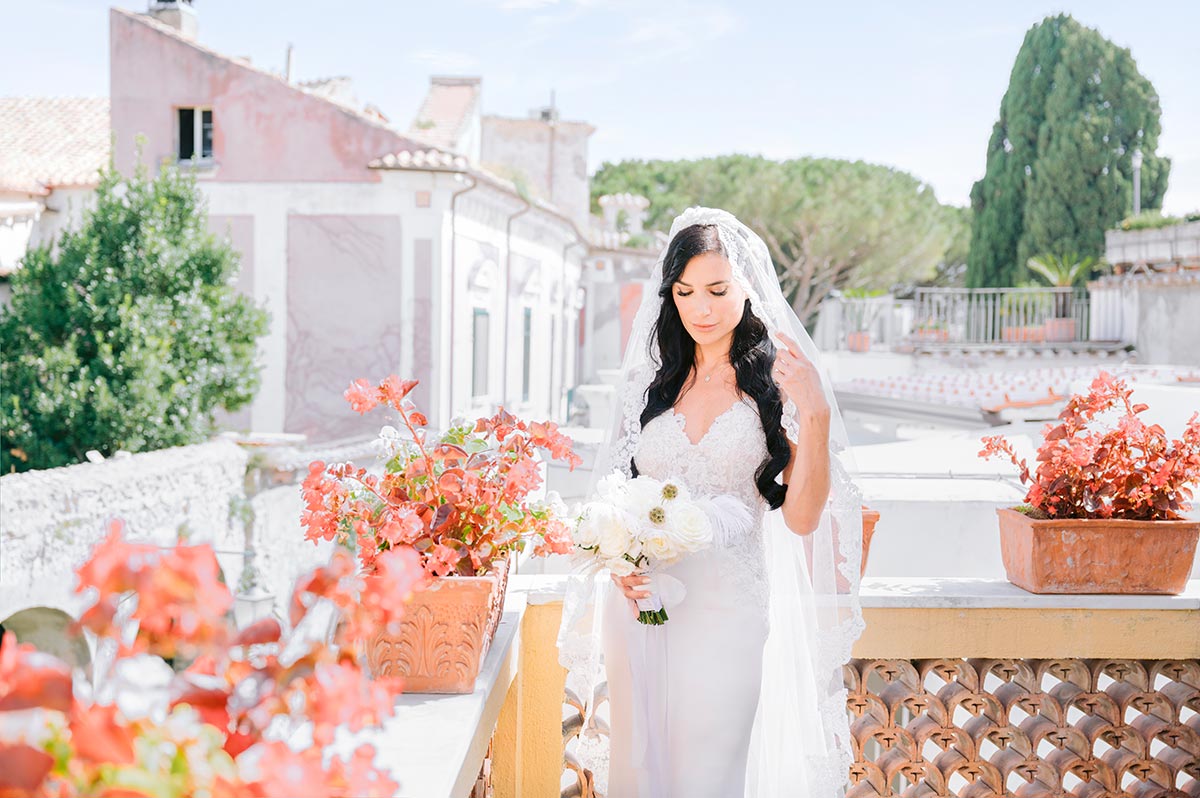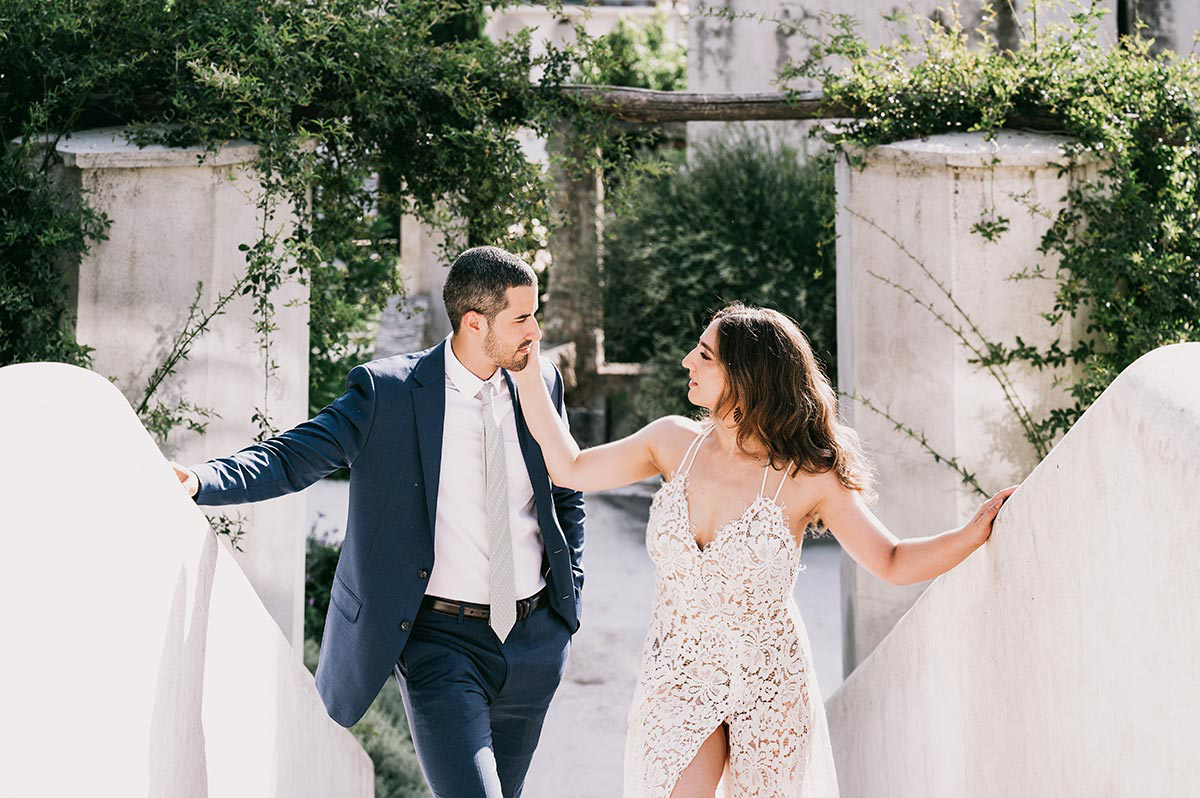 if you like my pictures then we surely have something in common, something deep in yourself that I can see.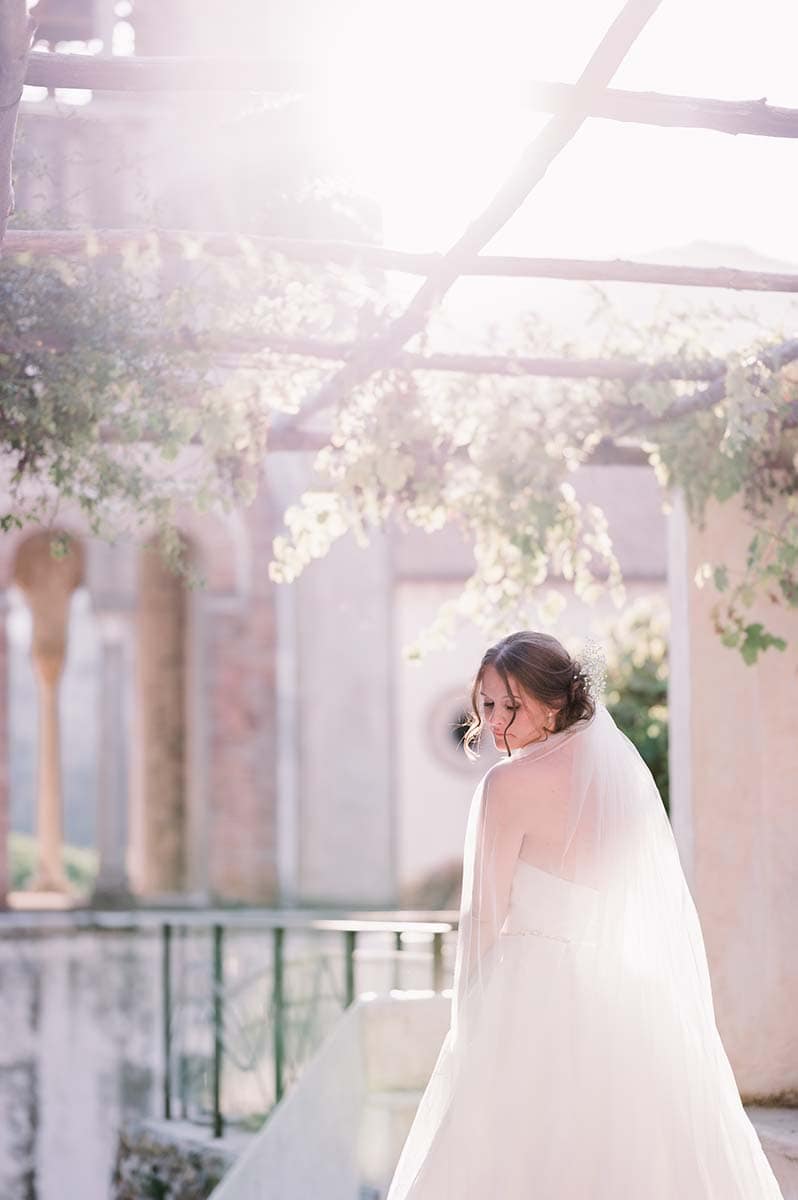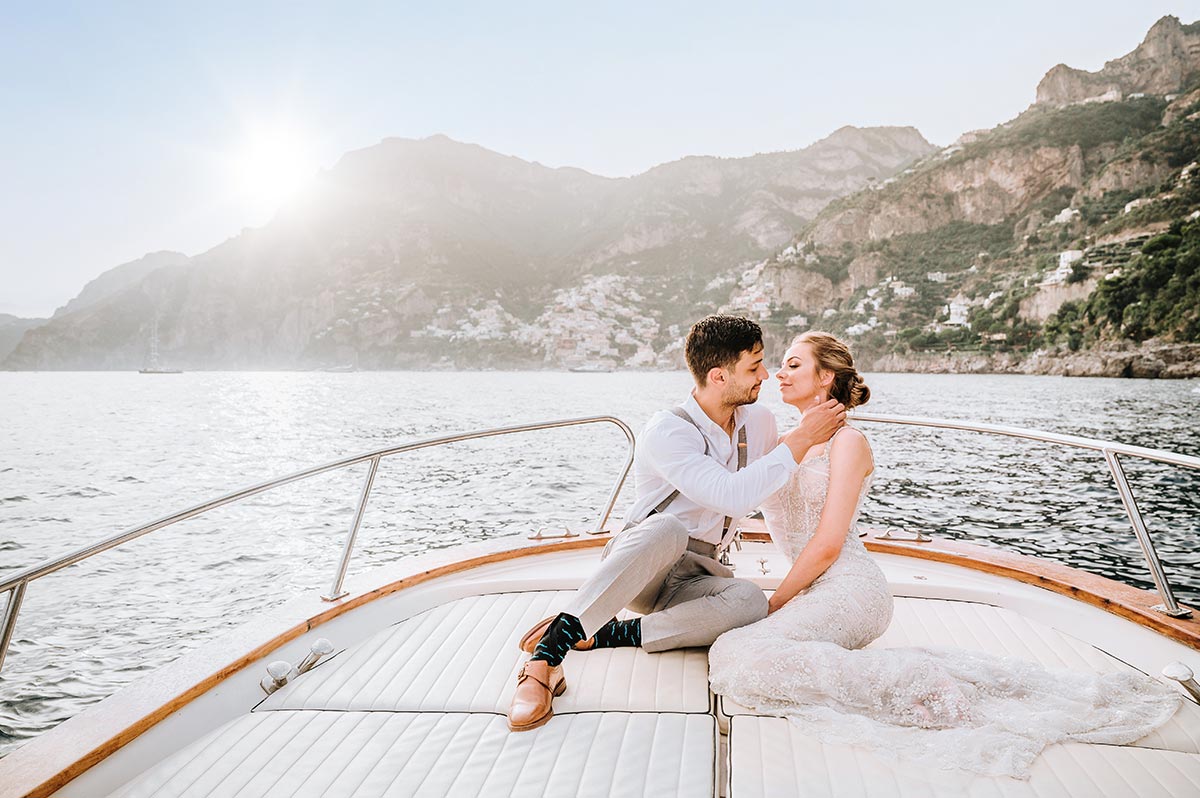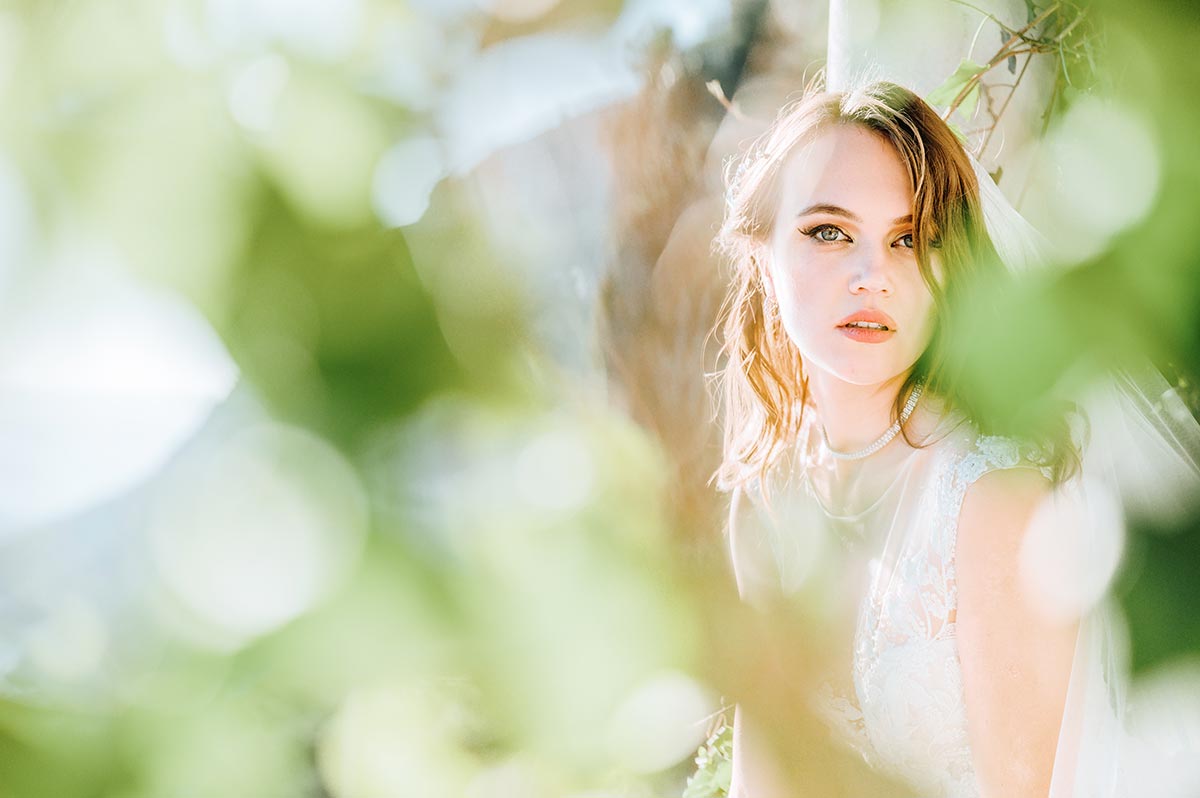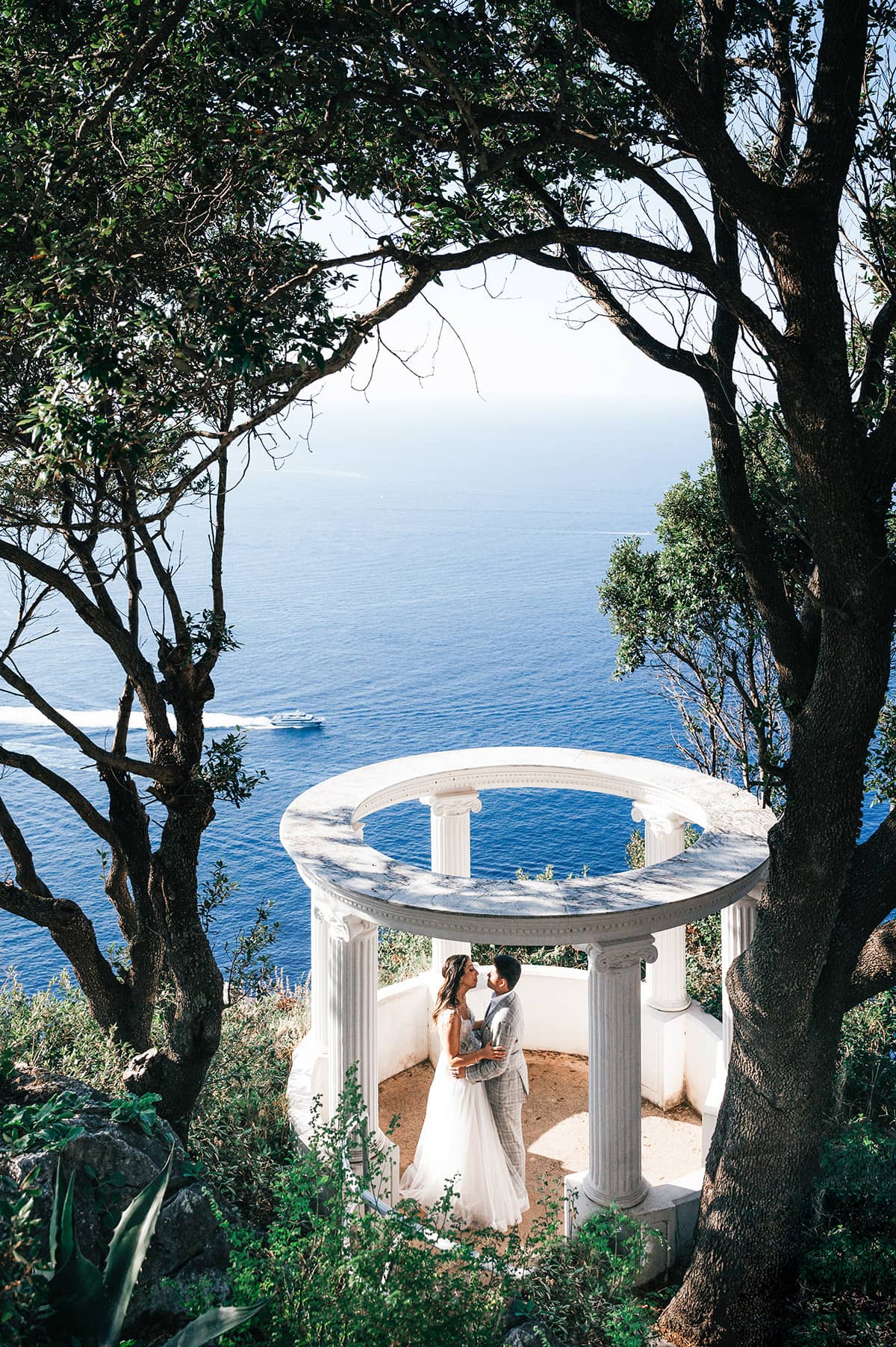 In these years of activity as Positano wedding photographers we have had the opportunity to visit the town many times, capturing a different glimpse each time. The exclusive villas and the most luxurious hotels offer many options for those who are thinking of organizing a wedding in Positano – from the most intimate or luxurious – making your day unique. Having a Positano Italy wedding is a dream for many couples who are fashinated by the luxury destination wedding Positano as well as any other popular destination wedding in Italy.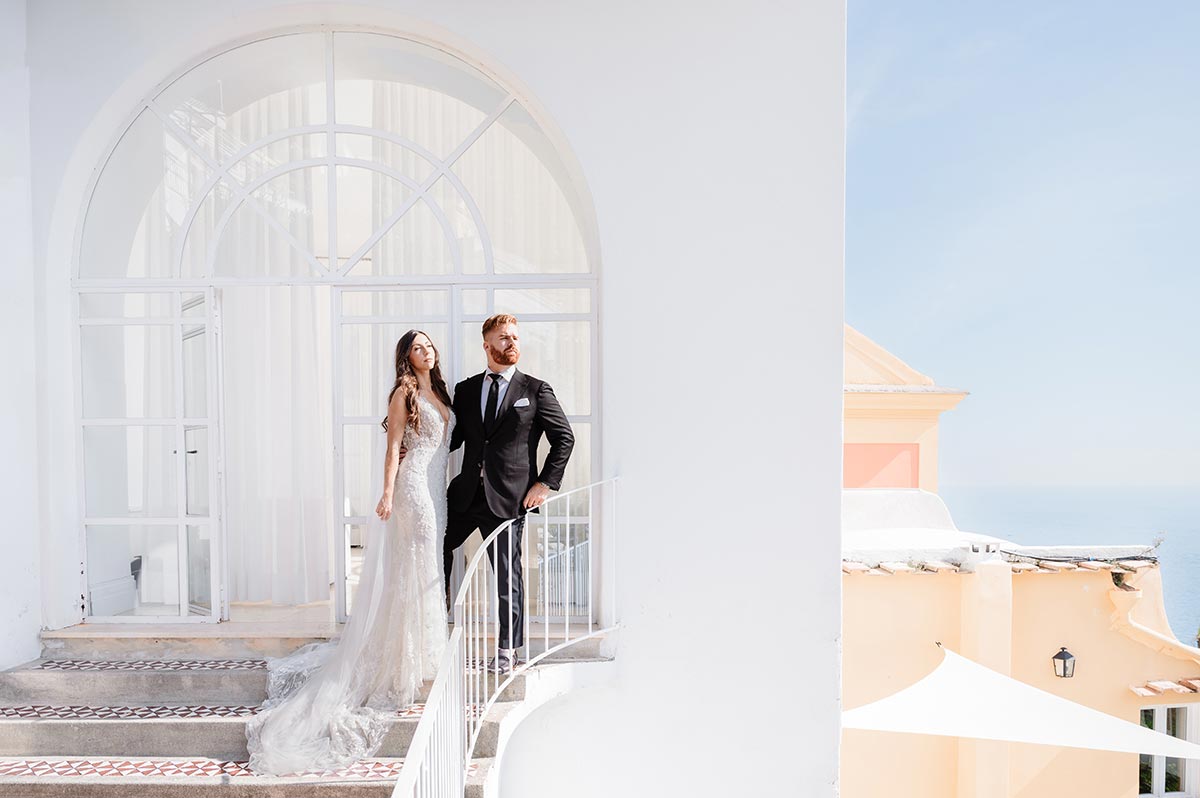 Positano Weddings
Amalfi Coast
Let's work before night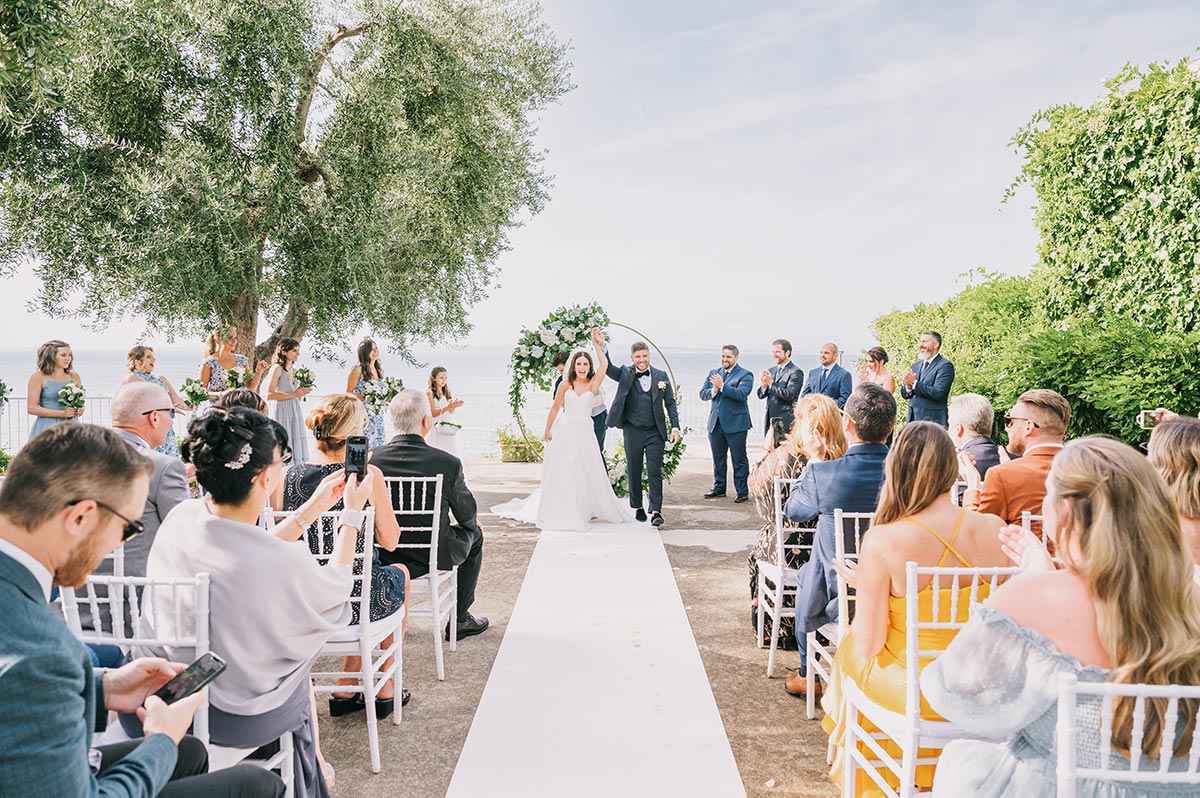 The most exclusive venues for a Positano Amalfi coast wedding
They look for the best destination wedding photographer, to hire in one of the refined Positano wedding venues. So, let us introduce you some of the most exclusive venues for a perfect wedding in Positano:
Villa Oliviero: one of the charming Amalfi Coast villas. Surrounded by tiered stone terraces, the villa grounds offer a spectacular garden for your intimate wedding in Positano and at the same time have an incredible backdrop for the camera of your Positano wedding photographer. The Villa can host from civil to symbolic wedding ceremonies while religious ceremonies can be held at Positano's church with a reception on the villa's panoramic terraces afterwards.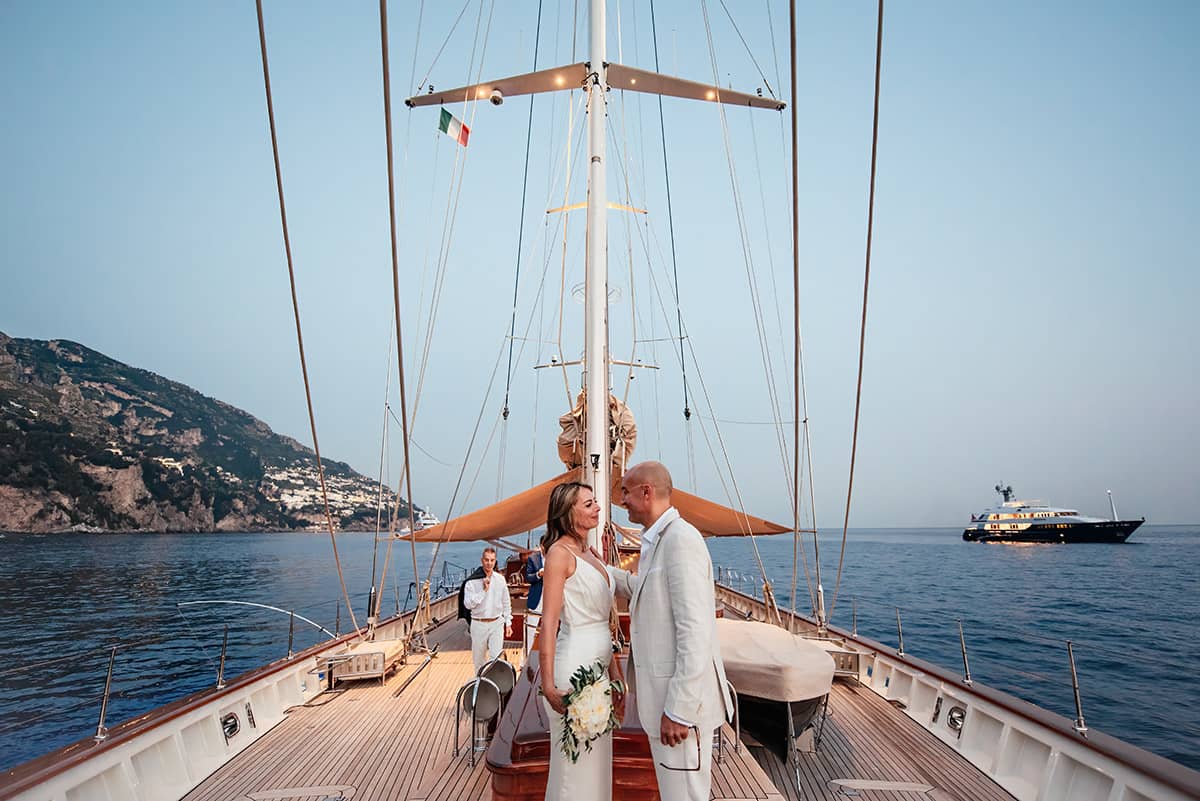 Positano is a shining diamond in Amalfi Coast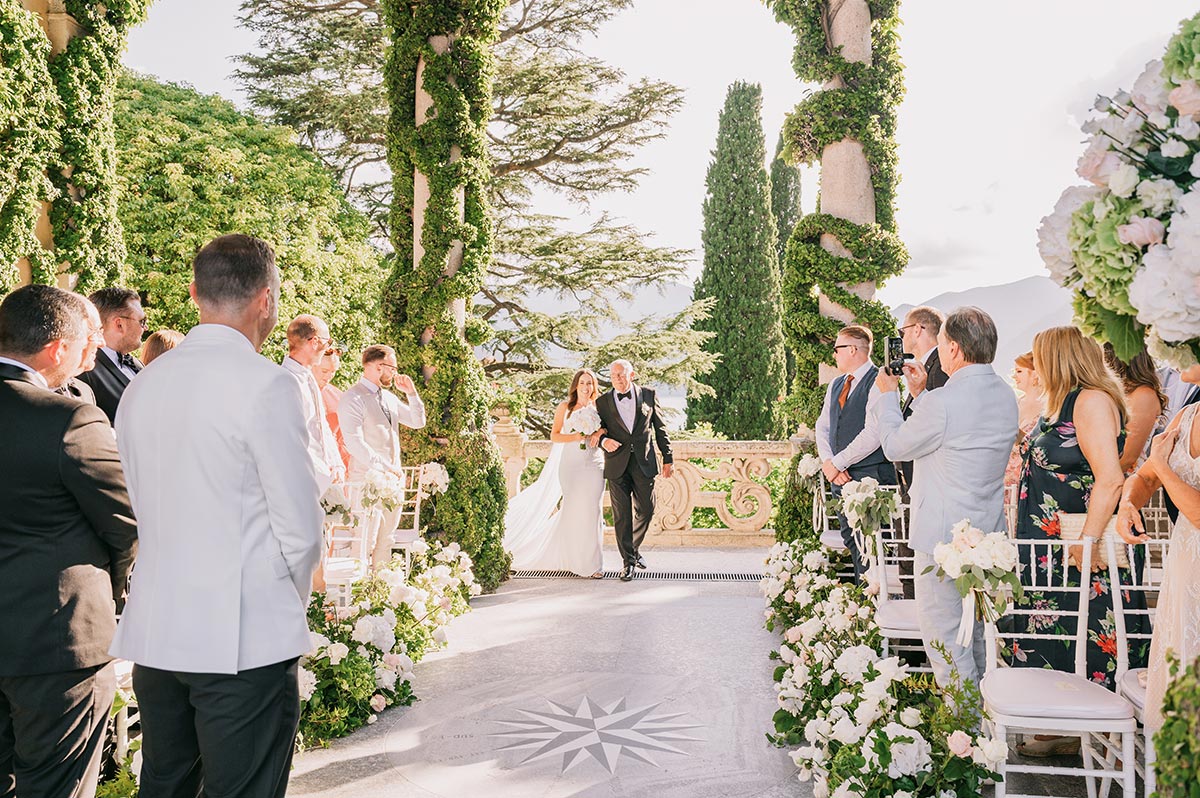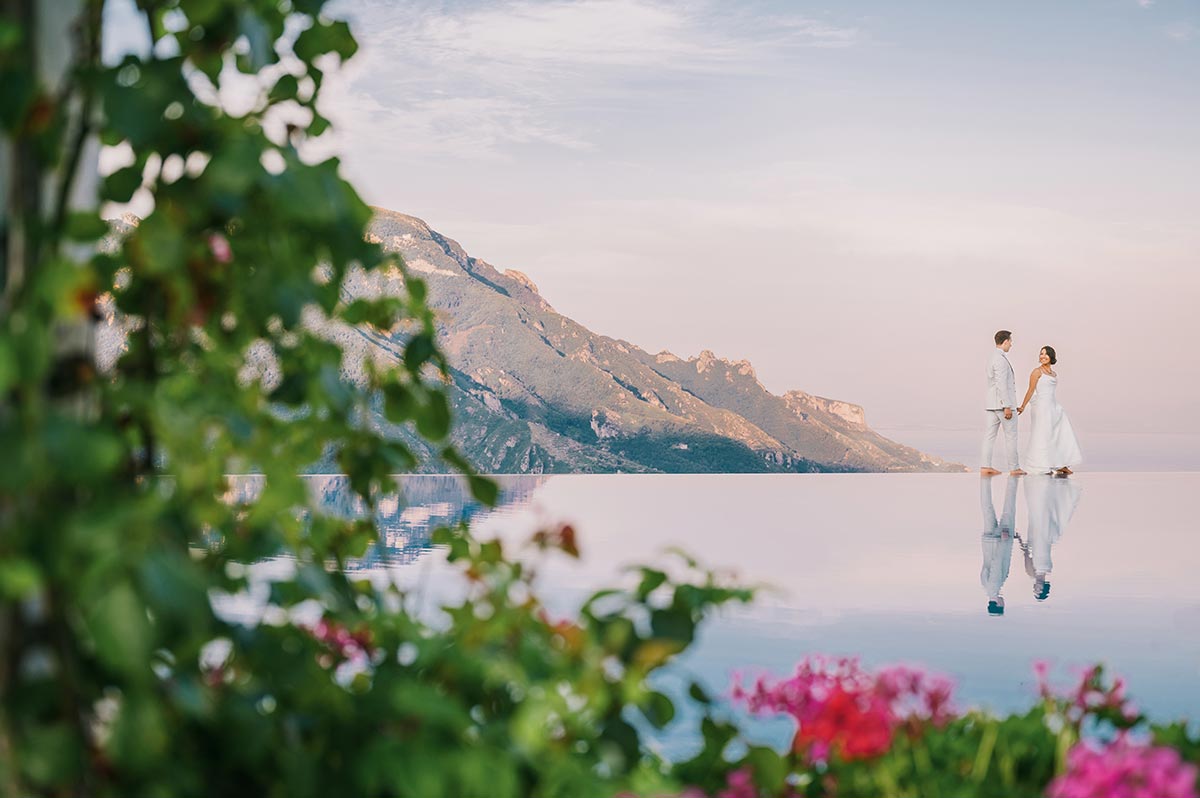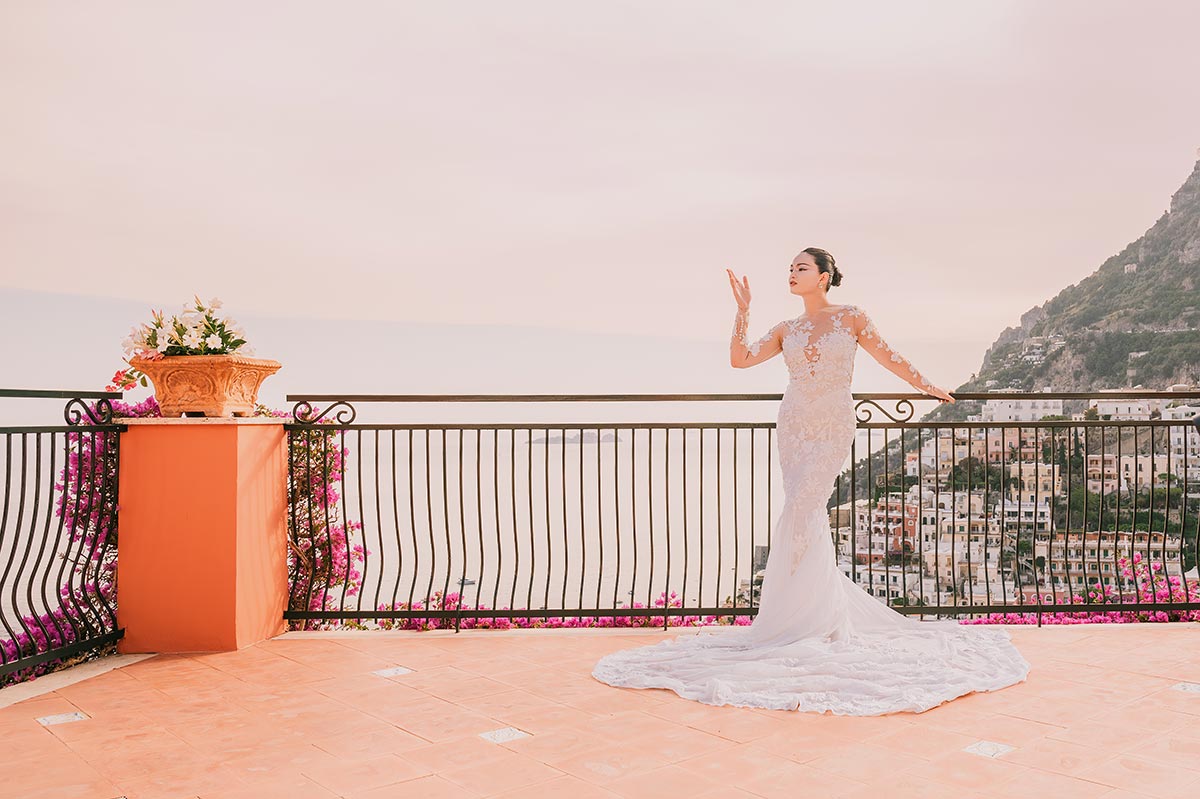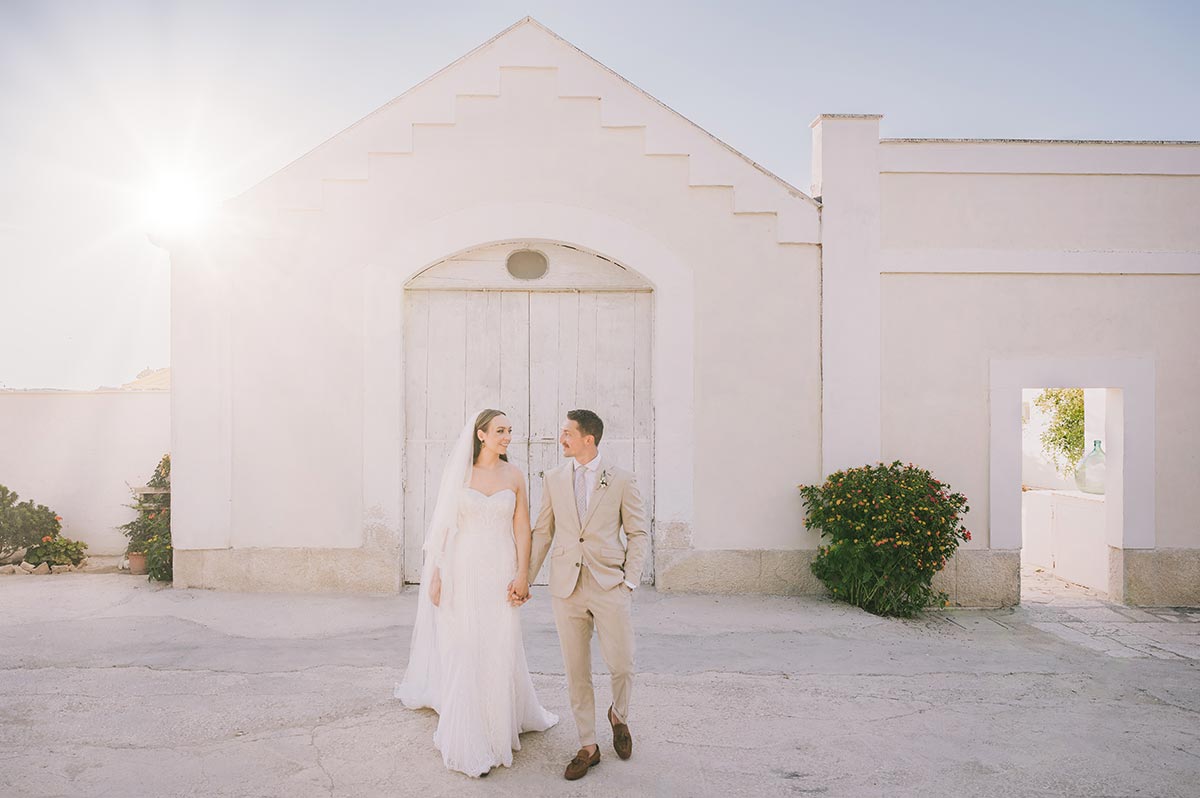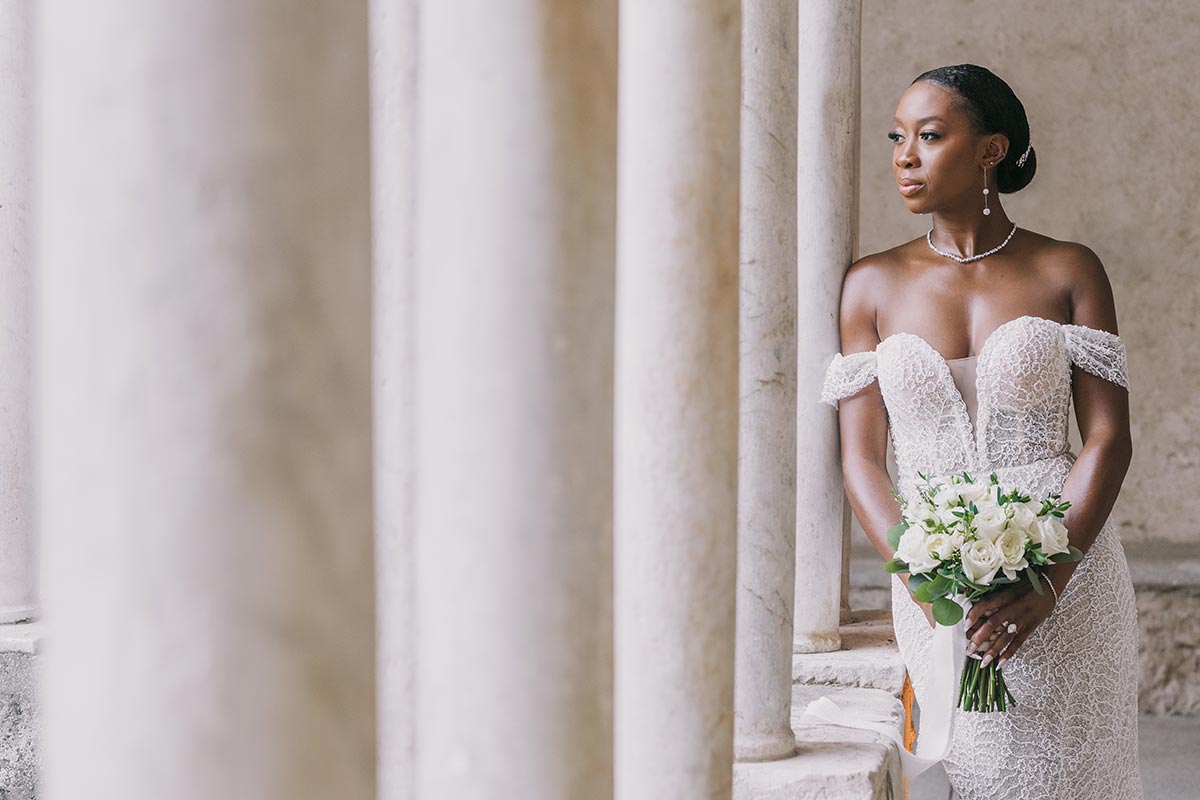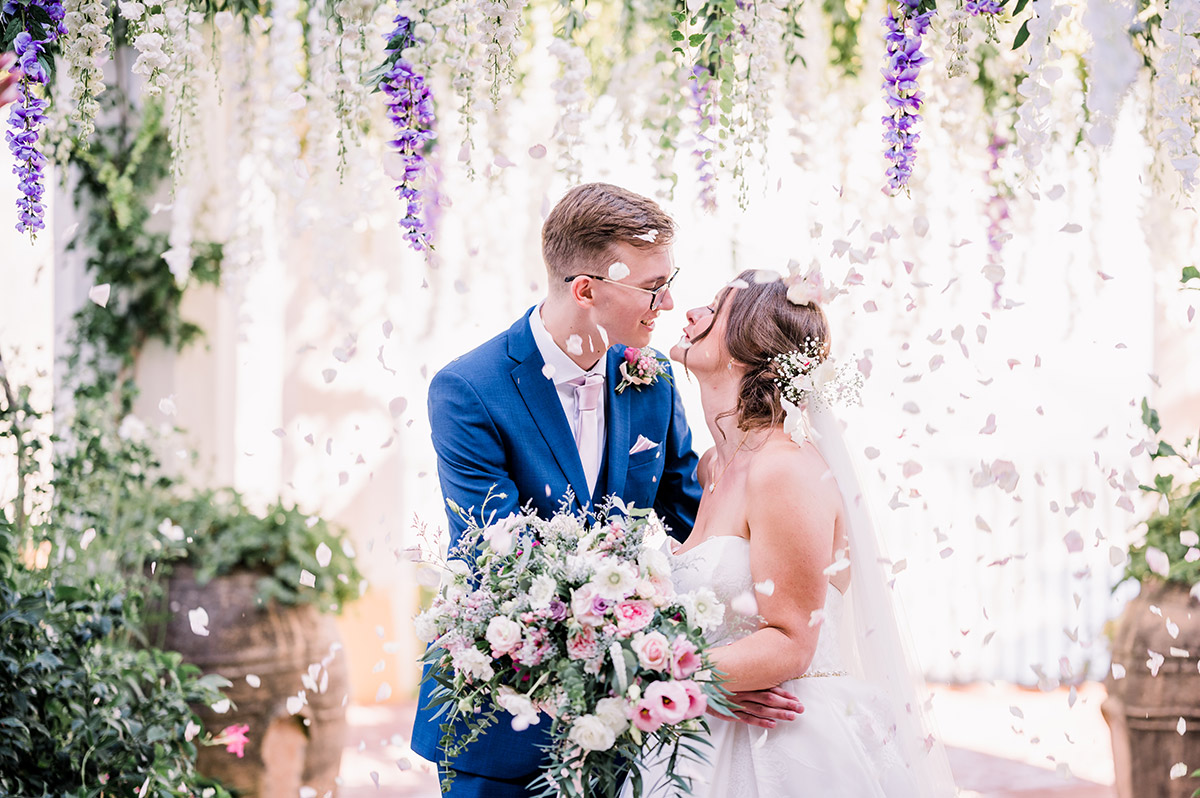 we love timeless weddings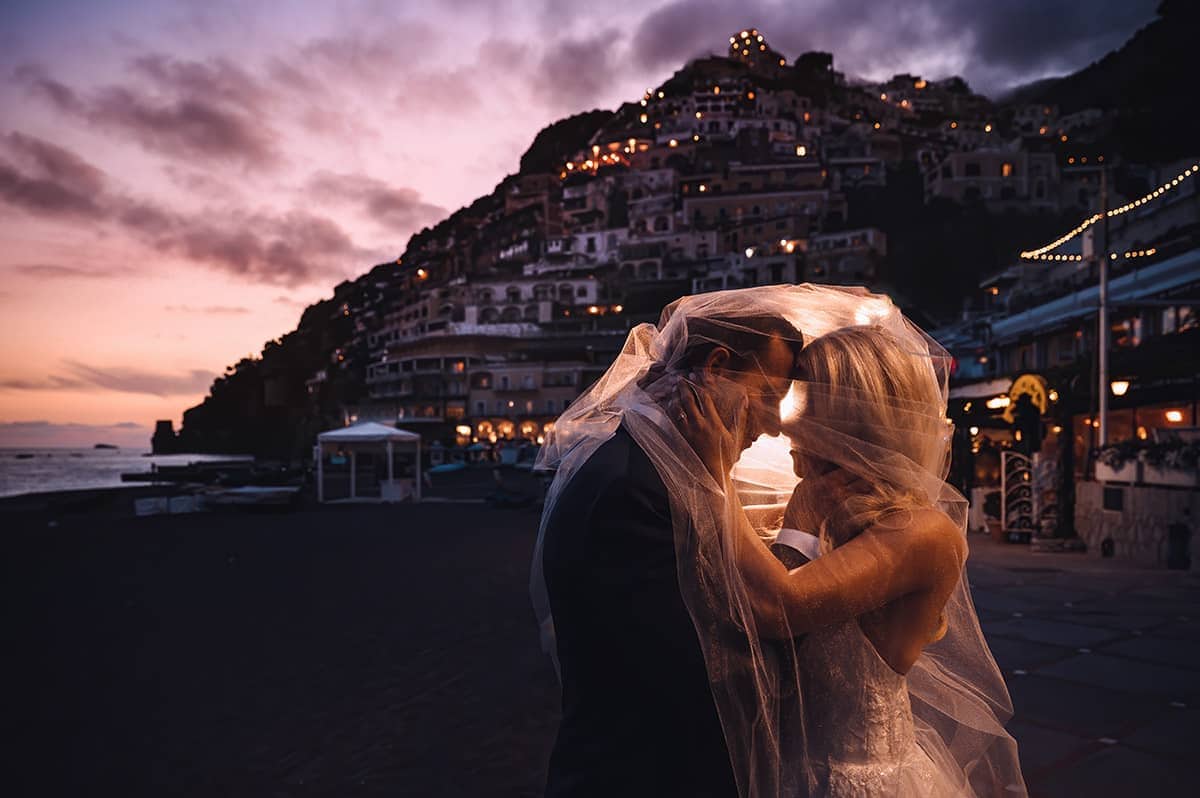 Discovering other wedding venues with your Positano wedding photographer
Villa Magia: As the name promises, Villa Magia has a true touch of magic! Imagine the deep Mediterranean colors of the sea and sky as the sun sets or the twinkling lights of the town and stars after nightfall, there is no more breathtaking venue for your Italian destination wedding.
The Villa is an unforgettable location to exchange your vows, with its sweeping terrace overlooking the rooftops of Positano. With your wedding photographer in Positano the magic of this place will be entirely captured.
Villa dei Fisici: Embedded in the rocks overlooking the beach of Positano, Villa dei Fisici is an historical building dating back the XVIII century; this is one of the favorite places for every photographer in Positano and for those who aim to experience an exclusive vacation on the Amalfi Coast.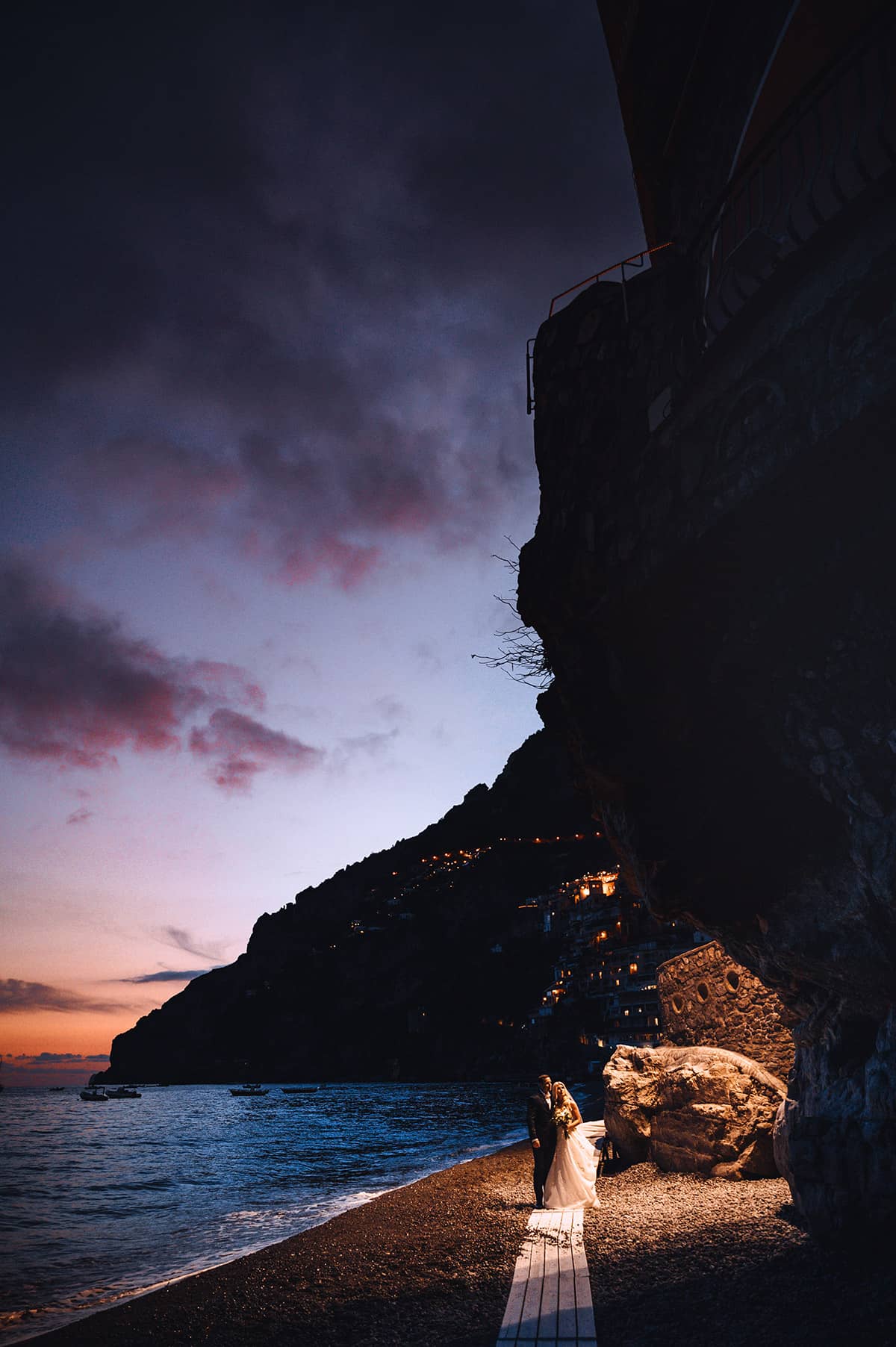 The ideal location for the moments that make life worth living, the chapter one of your fairytale. The wedding at the Villa dei Fisici it's all about the horizon in front of Positano, luxury scenery, history and art but especially love in the heart.
If you want to know more about other venues, like as Villa Treville, Hotel Marincanto or Le Sirenuse, which could be the perfect choice for your wedding or elopement in Positano check our article on the most beautiful Positano wedding venues.
elegant weddings in italy
Positano Italy Wedding: A perfect town for different ceremonies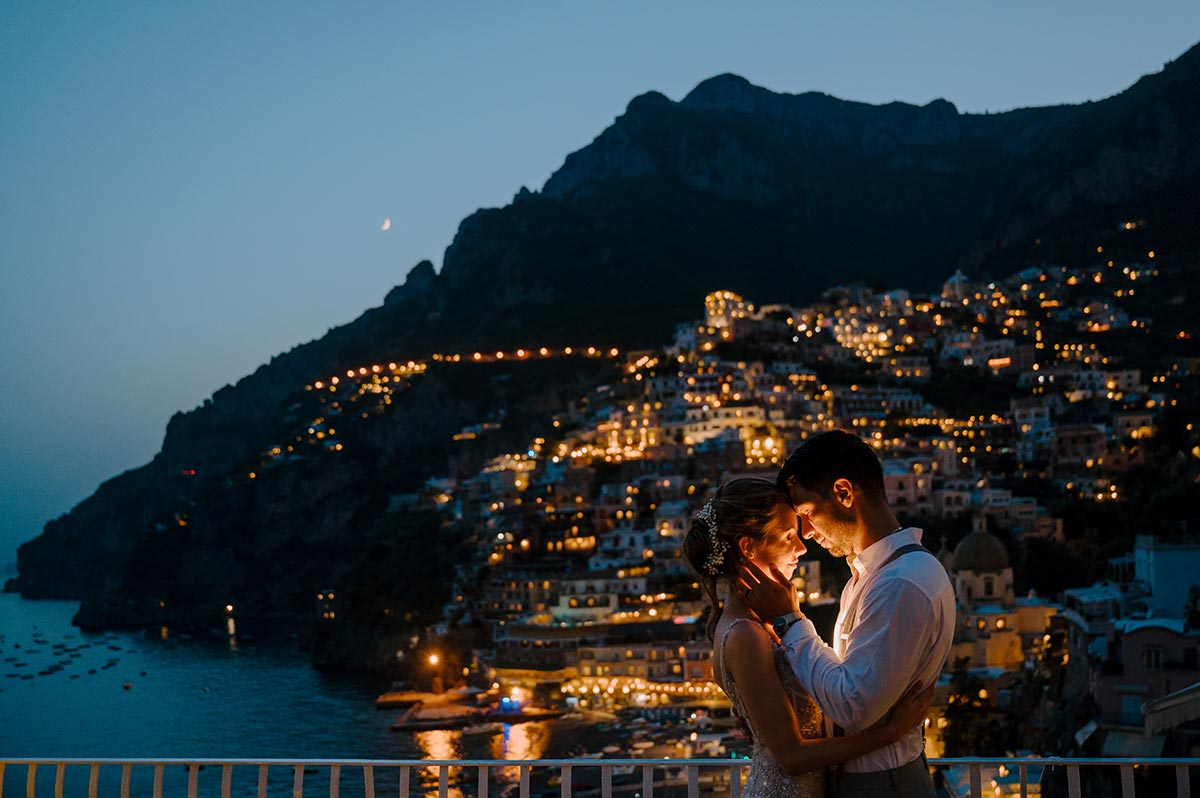 Whether you are interested in a fabulous civil, catholic, protestant, Jewish or symbolic ceremony  as Positano wedding photographer, we can share precious insights about the churches, parishes and villas as well as suggestions for the best vendors like Amalfi Coast wedding planners. What will certainly remain of your Amalfi wedding is a picture of it, yet in order to make this memory unforgettable you need of the professionists. And you will definitely find them in Amalfi Coast for Ravello wedding and Positano wedding. If you are looking for a wedding destination that will almost feel like a dream, then Positano should be your first choice. This picturesque town on the Amalfi Coast in Southern Italy, is truly a special gem. This town is so photogenic that it almost feels like a piece of art, so don't miss this big opportunity.
Nature, Beauty and Traditions
Ask Extra services to your photographer Positano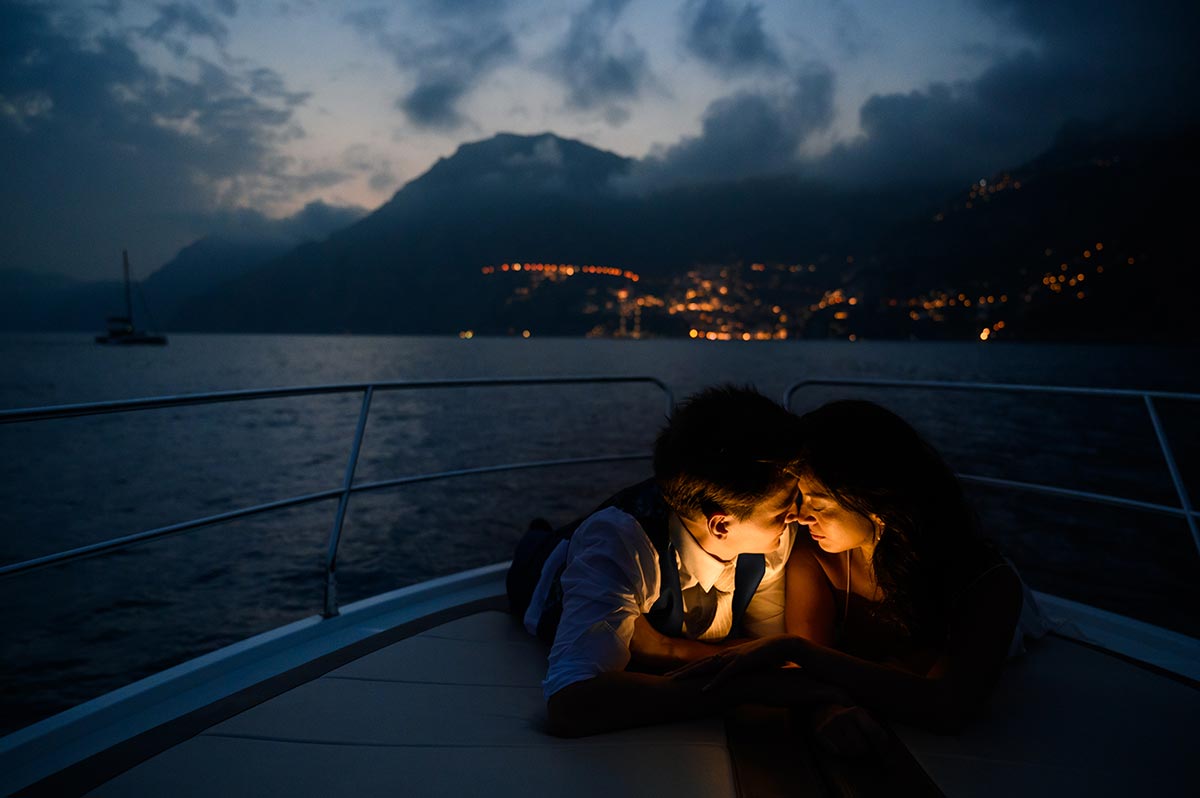 Let's hire our studio as your Italian wedding photographers and live the incredible adventure. Our goal as Positano wedding photographers is to re-create the magic of your Big Day in a truly unique way.
If you would like to learn more about Positano and our Positano wedding photographer services, please get in touch with us. We will be happy to provide you with all the necessary information and help you to shape your special day. Yet, if you are interested in having extra wedding photography session after your Big Day, considering also Ravello or Sorrento for your holidays. As Ravello wedding photographer as well as Sorrento wedding photographer, we can suggest you many other things to do. Your options are truly endless in this colorful wedding.
RELATED WEDDINGS IN ITALY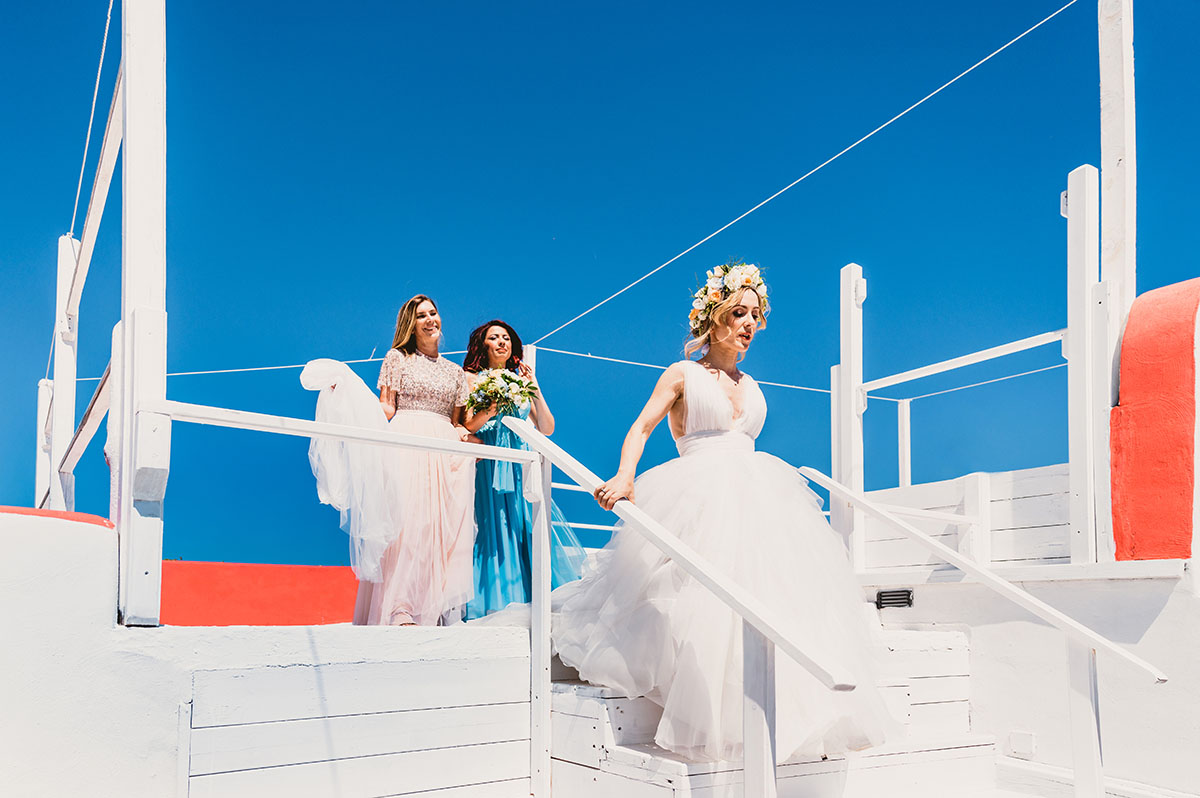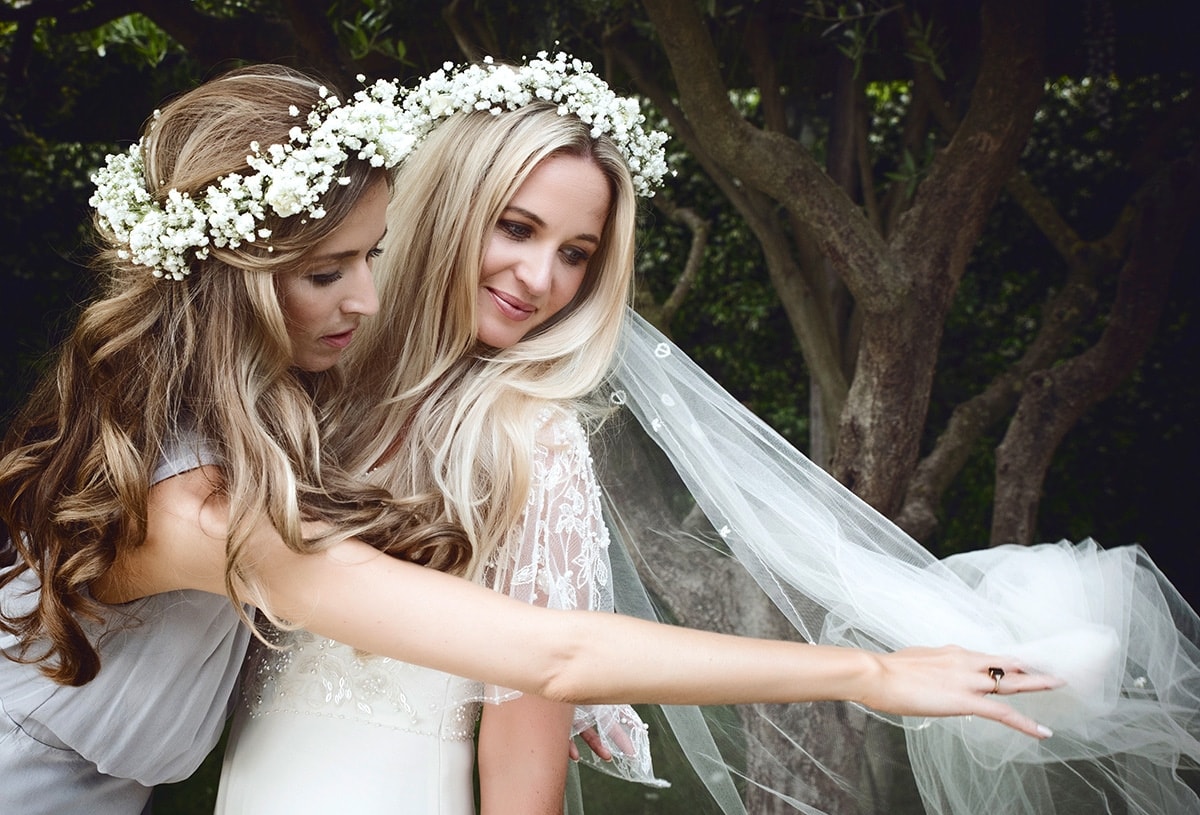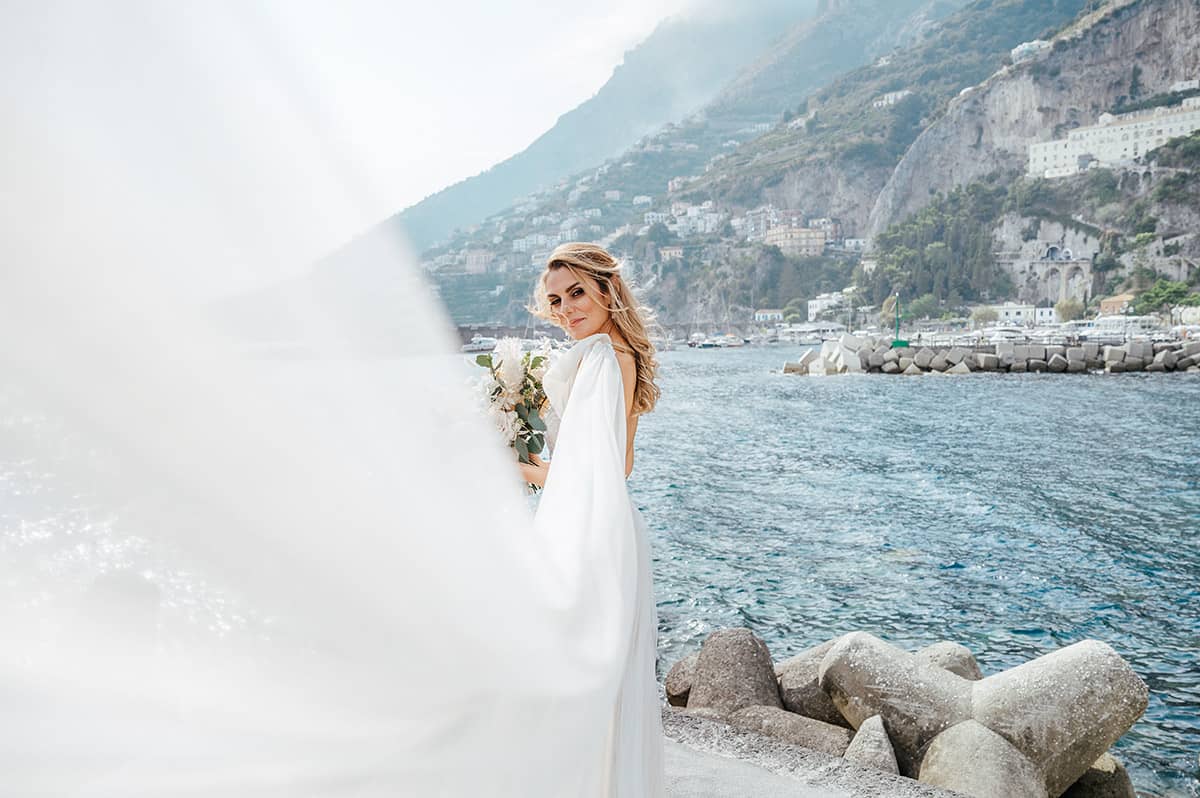 Maybe you love more the spectacular view on the mediterranean sea of Capri at the sunset. Disclose the options that we have for weddings in Capri with our help desk.
Enjoy the private villas and the rooftop of Sorrento with the colourful town and amazing sky at the sunsent. We are ready for your wedding in Sorrento
Check out our page dedicated to weddings in Amalfi as I often work as photographer. Chose your package and get in contact with my customer service.
What Makes my wedding photographer Positano services so special?
Another way to enjoy the town is a luxury boat tour Positano. Adventure, relax and the opportunity to amaze your partner during holidays or for a special occasion like as wedding proposal, engagement or elopement. You don't need to own a yacht to enjoy from the sea the beauty of the Amalfi Coast. Ask for example the staff of the Hotel, where you are staying as well as contact dedicated agencies or even your wedding photographer in Ravello.
They can show you different options for a luxury boat tour in Amalfi and Positano. I provide my clients with a bespoke wedding photography service depending on their desires and requests. I love blending my personal vision with the dreams, personalities, and tastes of my clients.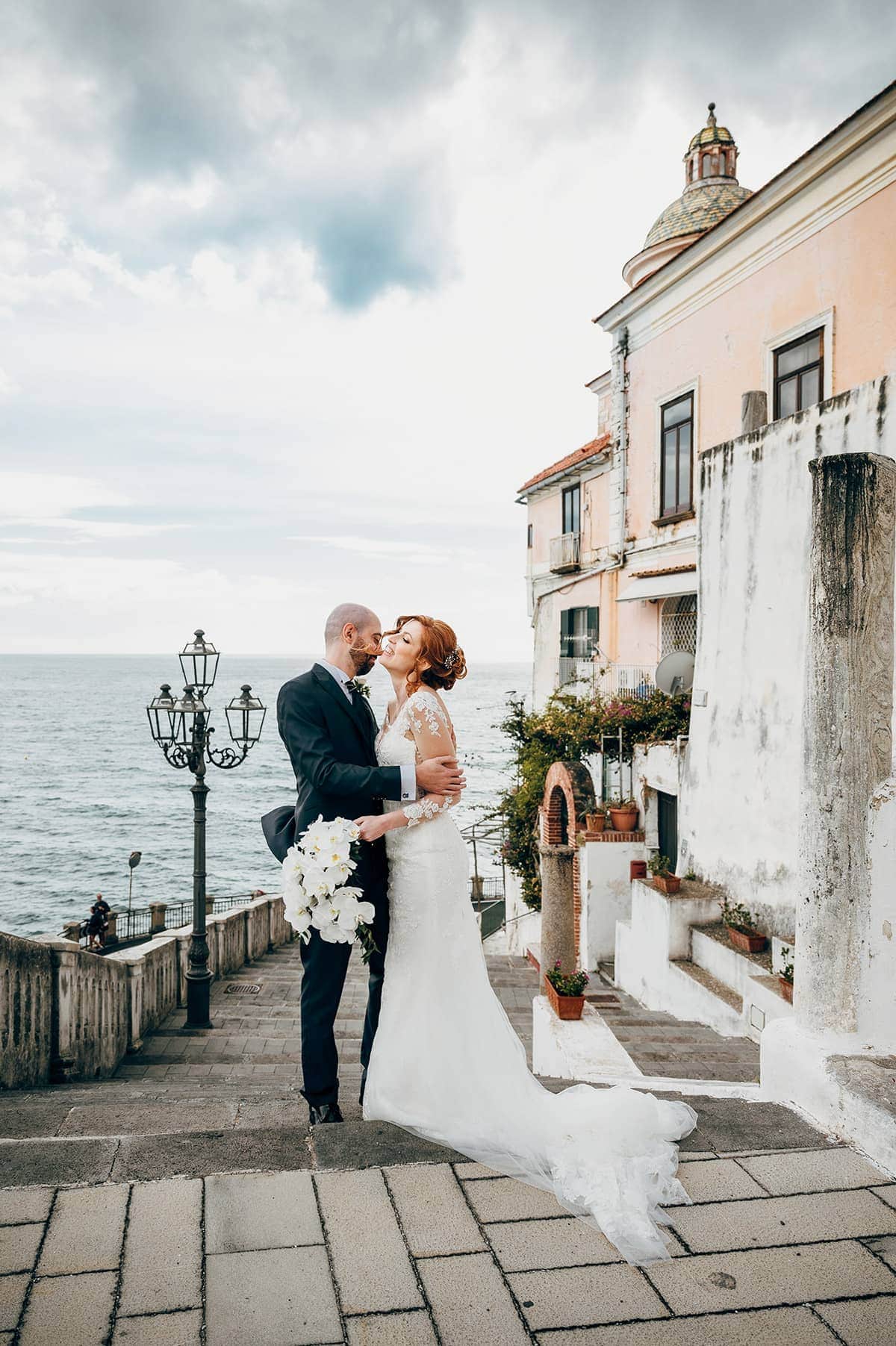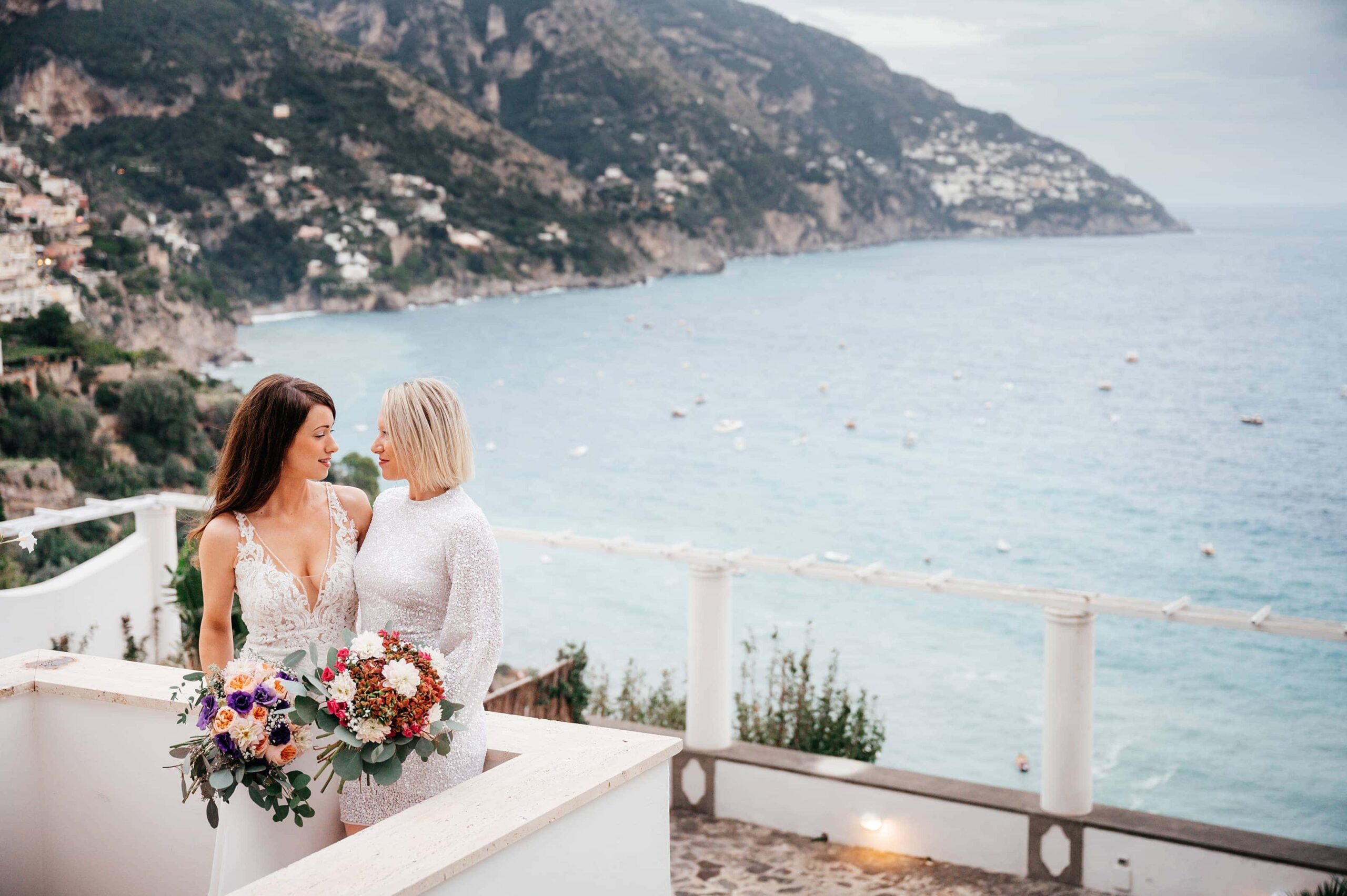 Book your wedding in Positano with us
We help brands connect with their clients.
This is the reason why I give a service, which is completely focused on your wedding ceremony as it unfolds and of course, with a few "in between moments" captured, some nice couple portraits, not overlooking some timeless family photos, which would be the ultimate treasure for many years to come.
Beyond the wedding day, clients can want to have photo coverage during the entire wedding weekend, covering rehearsal dinner of your destination wedding Positano or during the brunch after the wedding ceremony. I also offer couple and bridal portrait sessions the day before and/or after the wedding. So, whatever be the event, you would find me always by your side with my camera.
Elopements in Positano and Italy
The italian countryside offers a variety of backgrounds and beautiful scenaries. Discover how moody and timeless can be the pictures of your wedding in Tuscany as well as Ravello and the rest of Amalfi Coast and Italy.
A classic Ravello wedding and elegant photo gallery for a wedding that has been characterized by a strong emotional component. The magic of Ravello wedding photographer has been the key in reading of this unique love story.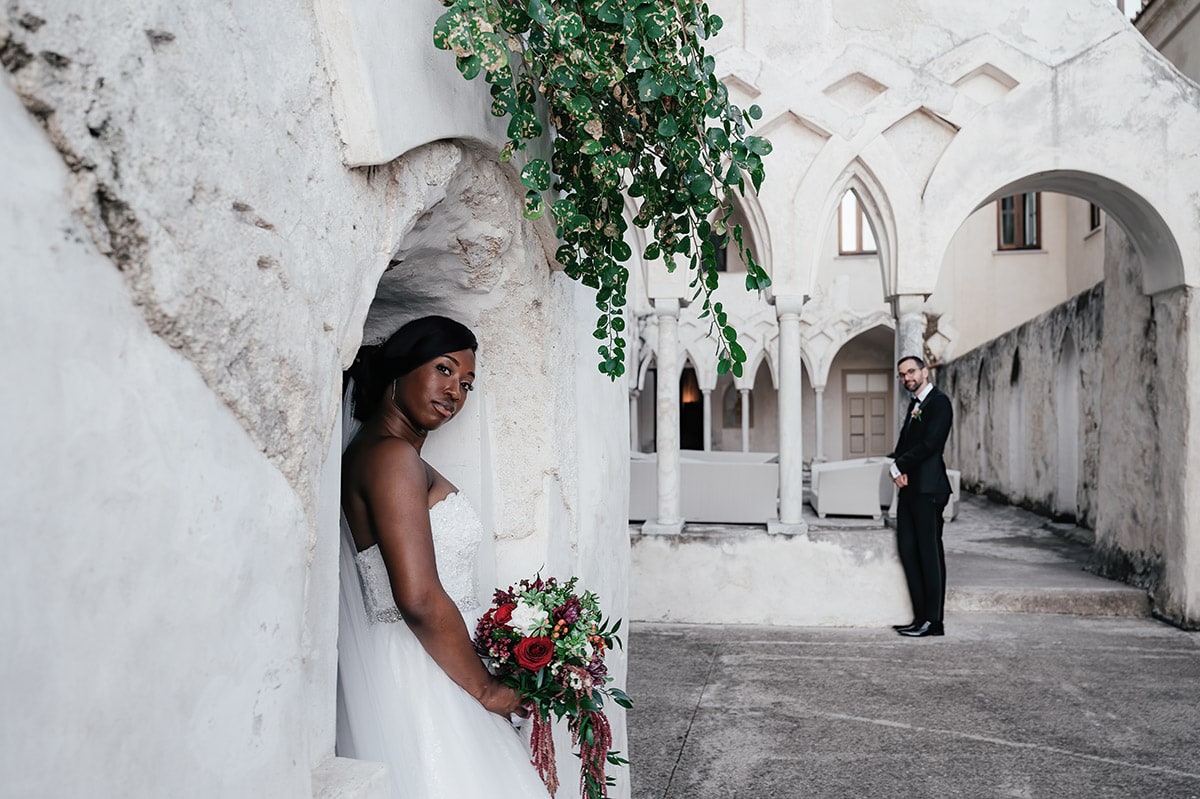 Very traditional with a bit of modern touch. Such a moody couple with their Amalfi wedding photographer with a good taste for details and vintage location. Ravello weddings are also timeless and beautiful. Yo can have a look checking our galleries.
The indie and boho veins were not lacking for the duration of this outdoor Sorrento wedding photographer. The reception of "Villa Sabrina" was undoubtedly suitable for the theme, the couple and the very nice guests. This is true also for wedding in Amalfi and Positano.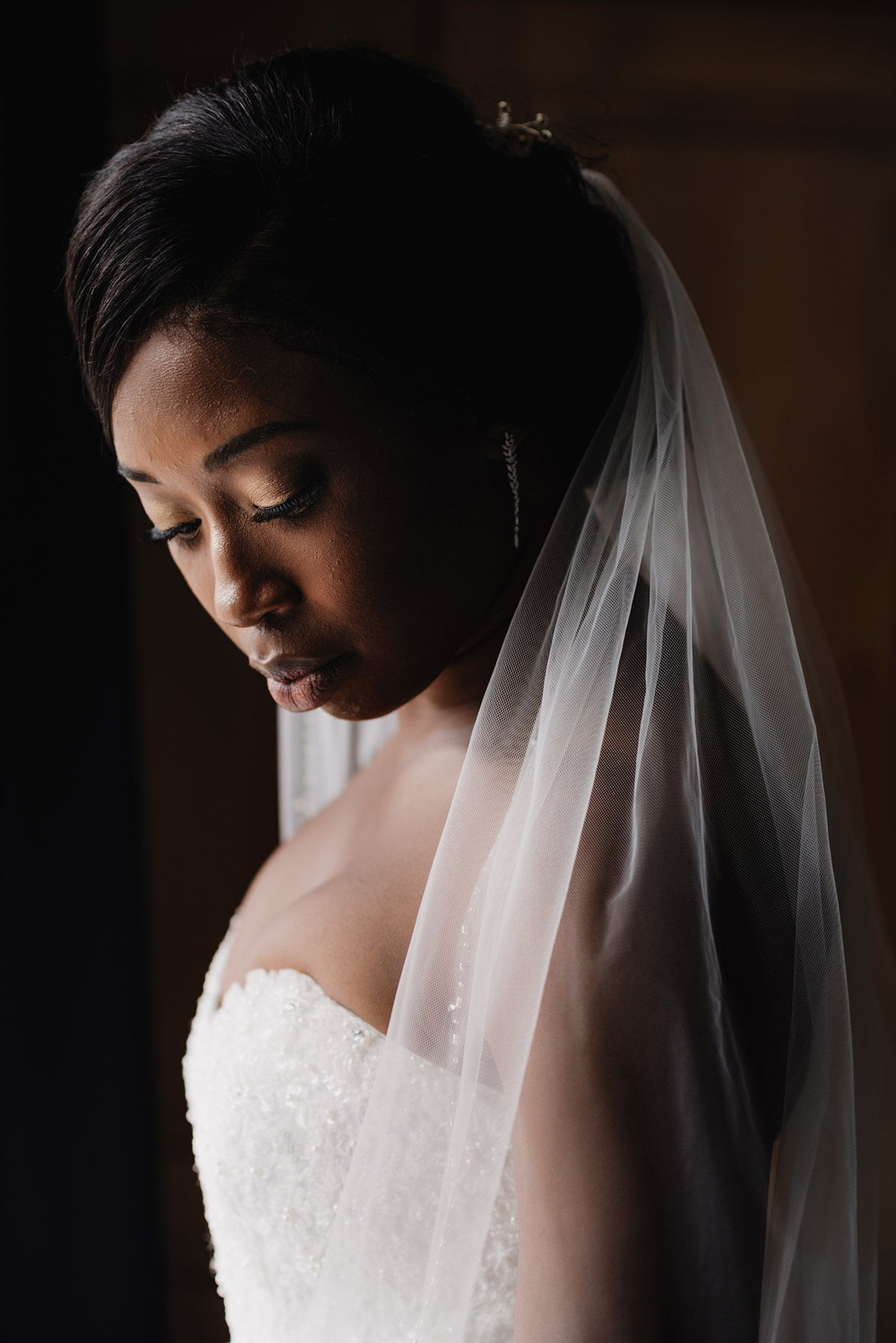 GET IN TOUCH WITH OUR STUDIO