If you have decided to get married in Portofino, one of the most beautiful locations is n Liguria. You may have organized everything down to the last detail, and your wedding photographer Portofino will be ready to capture every moment of your magical day.
You are elegant and refined; you love freedom and naturalness, choosing the best Portofino wedding photographer to shoot your special day is the right choice for you. The wedding photographer in Portofino will capture the beauty of the location and the magic of your emotions naturally and spontaneously. Portofino is the perfect place for an intimate and elegant wedding, and the wedding photographer will be able to capture the unique charm of this small Italian village. The pictures will be a treasure that you can keep forever, allowing you to relive the most beautiful day of your life.
Everything will be perfect for the guests, the Portofino wedding venue, and the setting by wedding planner Portofino; atmosphere, emotions, colors, and lights will be captured and fixed in time by the beautiful shots of the photographer Portofino who will follow you.
Carefully choose the Portofino wedding photographer to guarantee the highest service level. The Portofino wedding photographer will be able to capture the atmosphere and the beauty of the location, making your photos unique and unforgettable. The charm of the Ligurian coast, the pastel-colored houses, the crystal clear sea, and the winding streets will be the perfect background for your wedding photos.
But the wedding photographer in Portofino does not only have to be able to capture the beauty of the location. They must understand and interpret the couple's emotions and feelings to transmit them through the photos. A good wedding photographer in Portofino will be able to create a connection with the couple, understand their desires and needs, and to be able to give them the best possible service.
The wedding in Portofino will be an unforgettable experience, and the wedding photographer in Portofino will help you to keep those memories alive forever. Choose a professional who can capture the magic of your special day and turn it into timeless images that you can treasure forever.
The result of an unforgettable day will be an album that will collect an accurate photographic reportage, each photograph telling a moment, an emotion, or a feeling that the bride and groom and their loved ones will have experienced and want to remember.
Portofino is a little corner of the world that looks like something out of a storybook. Perched on the promontory of the same name and lying on the bay of the Gulf of Tigullio, Portofino is one of the beauties of the Liguria region. In the collective imagination of many Portofino photographers, it has always been considered one of the most romantic places in the world.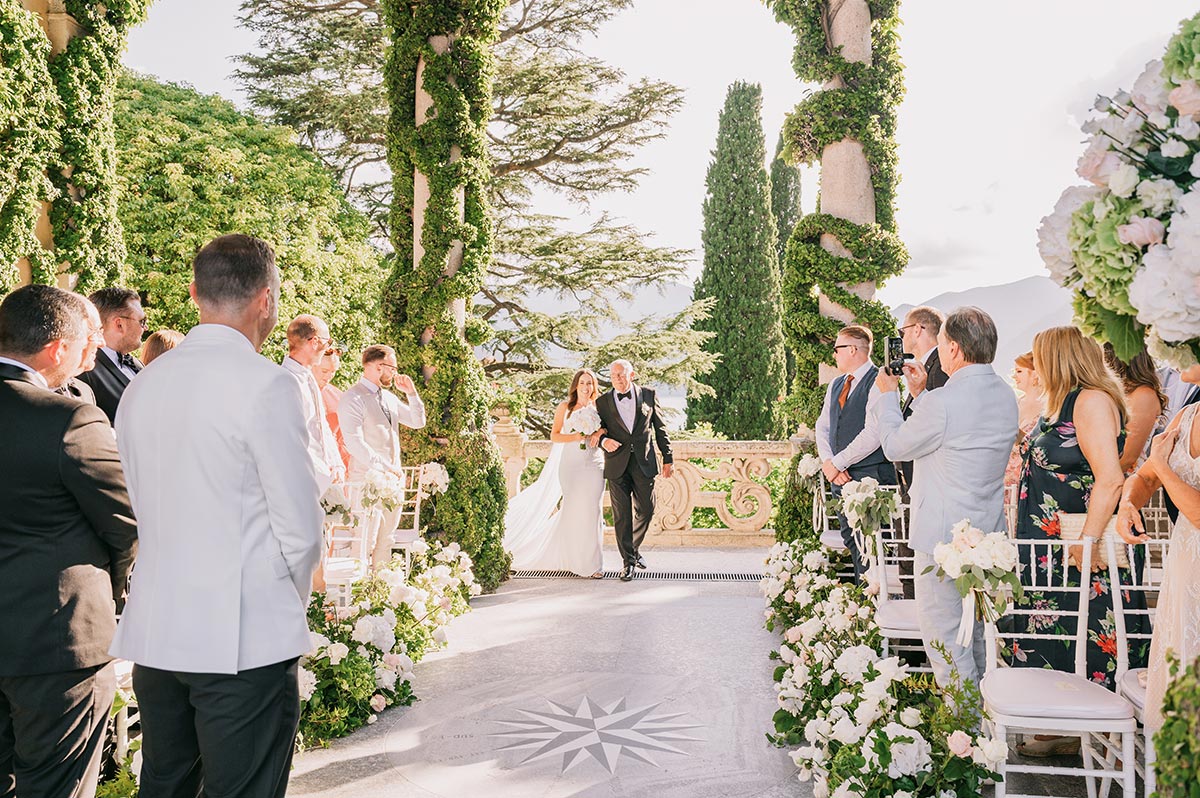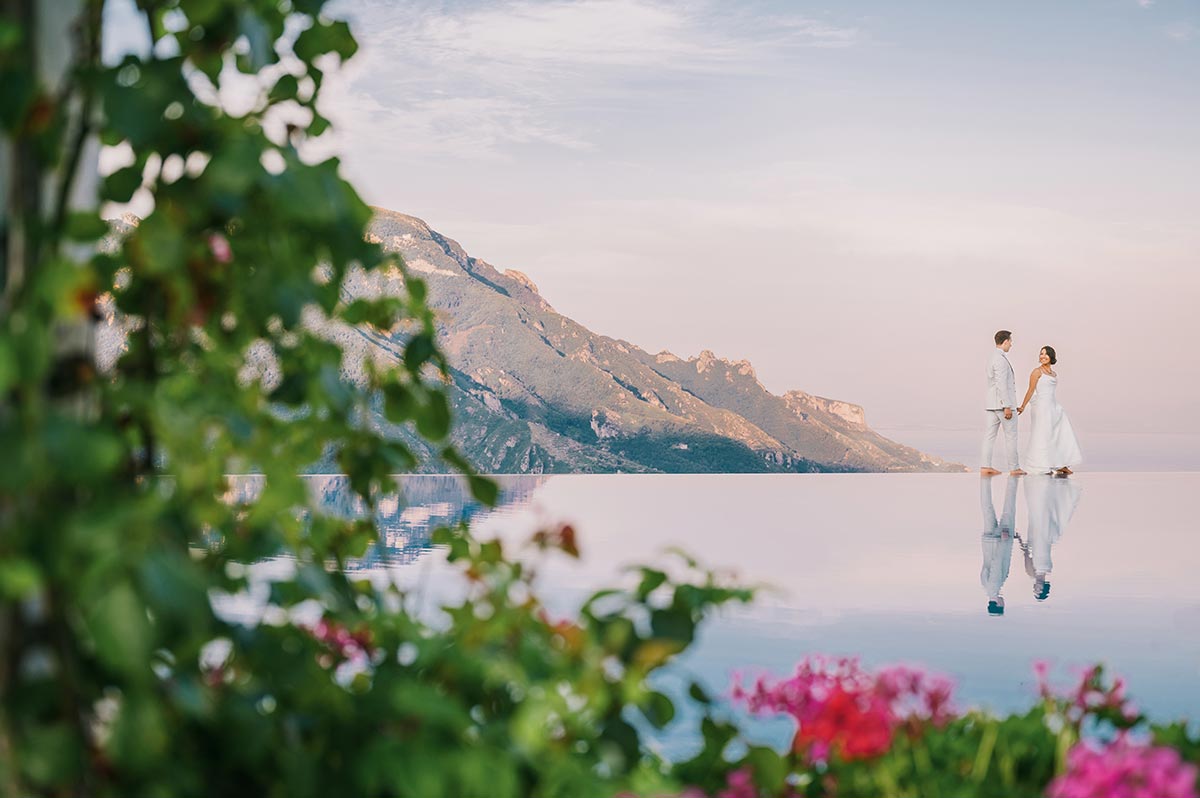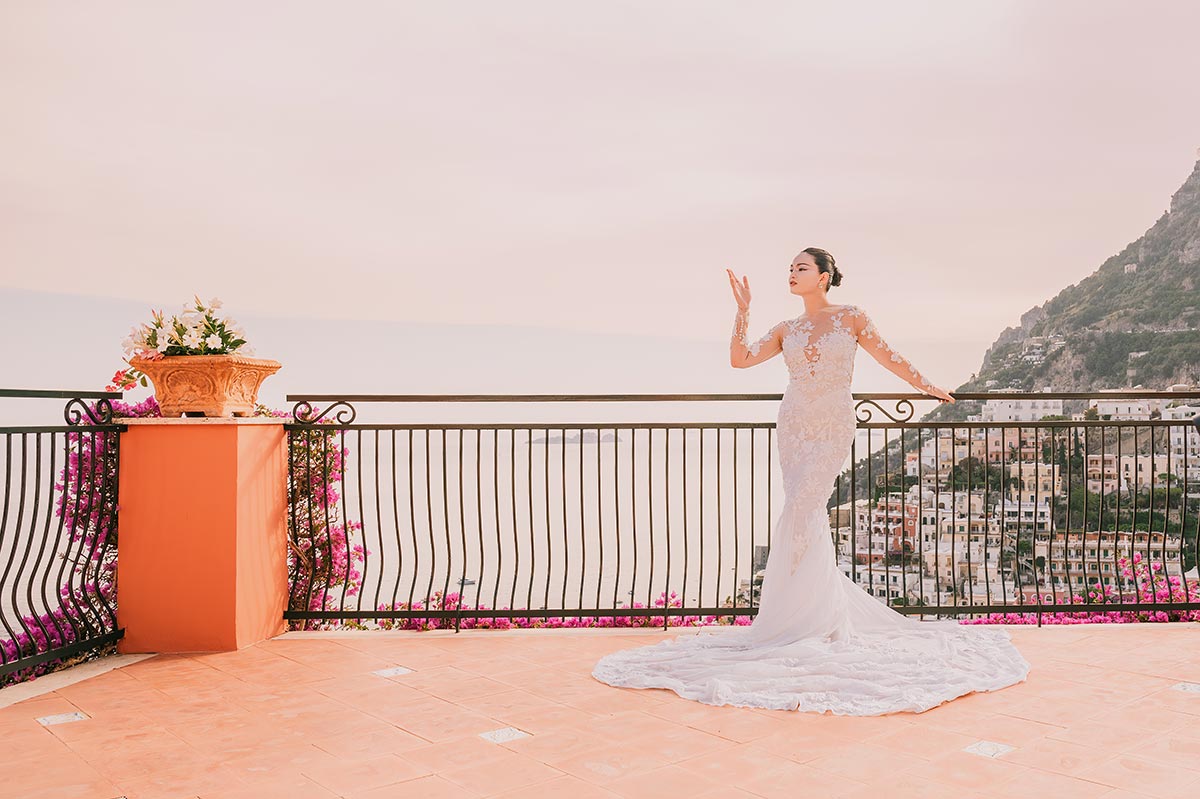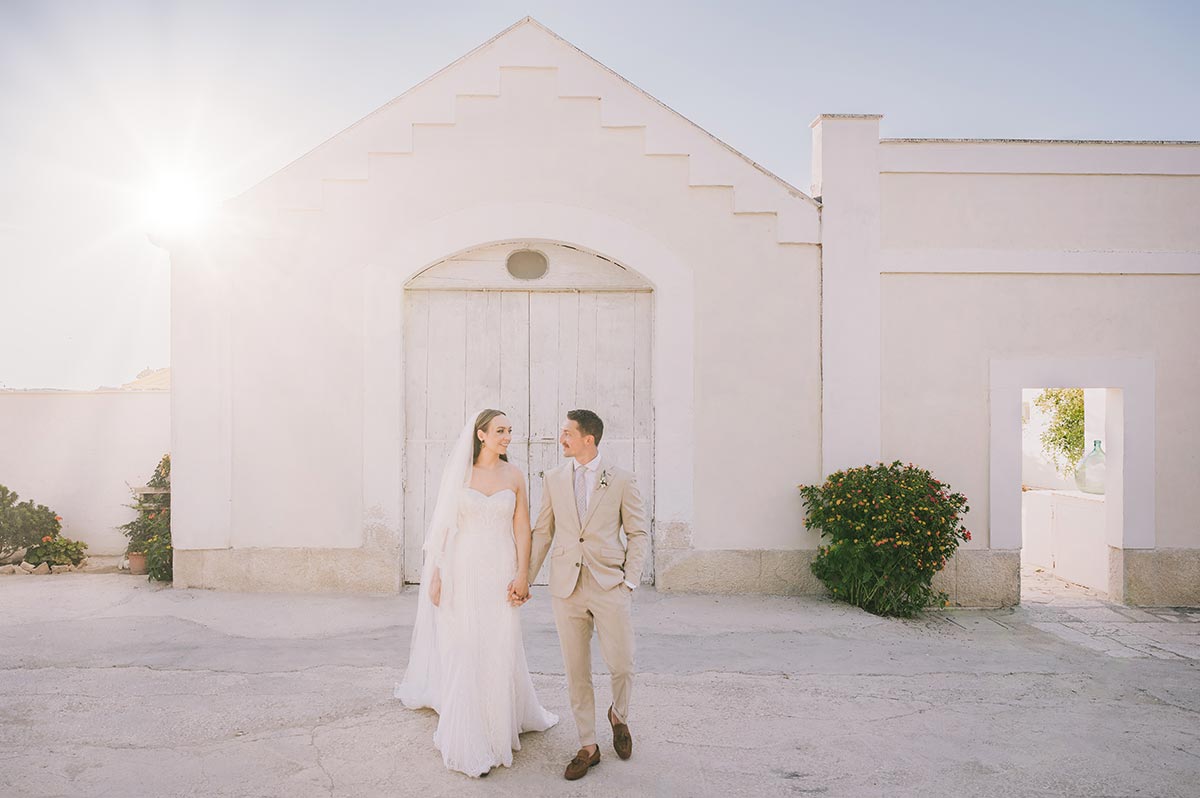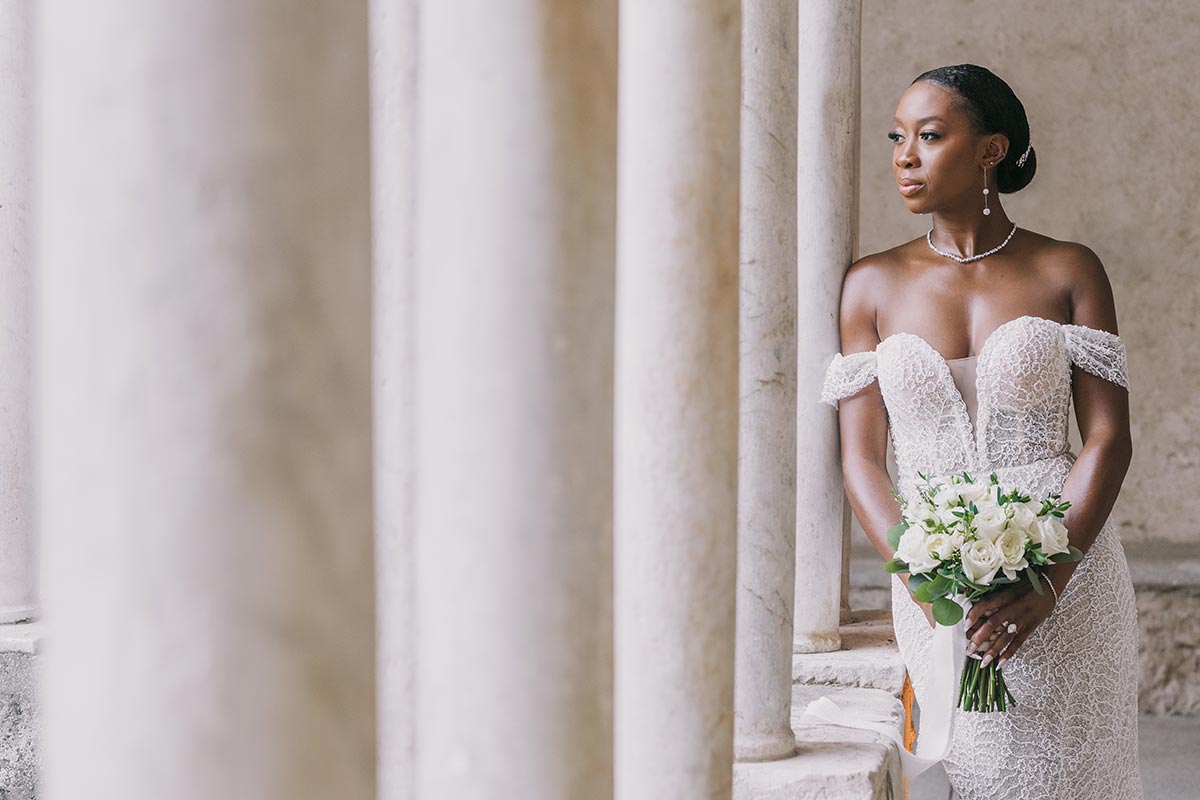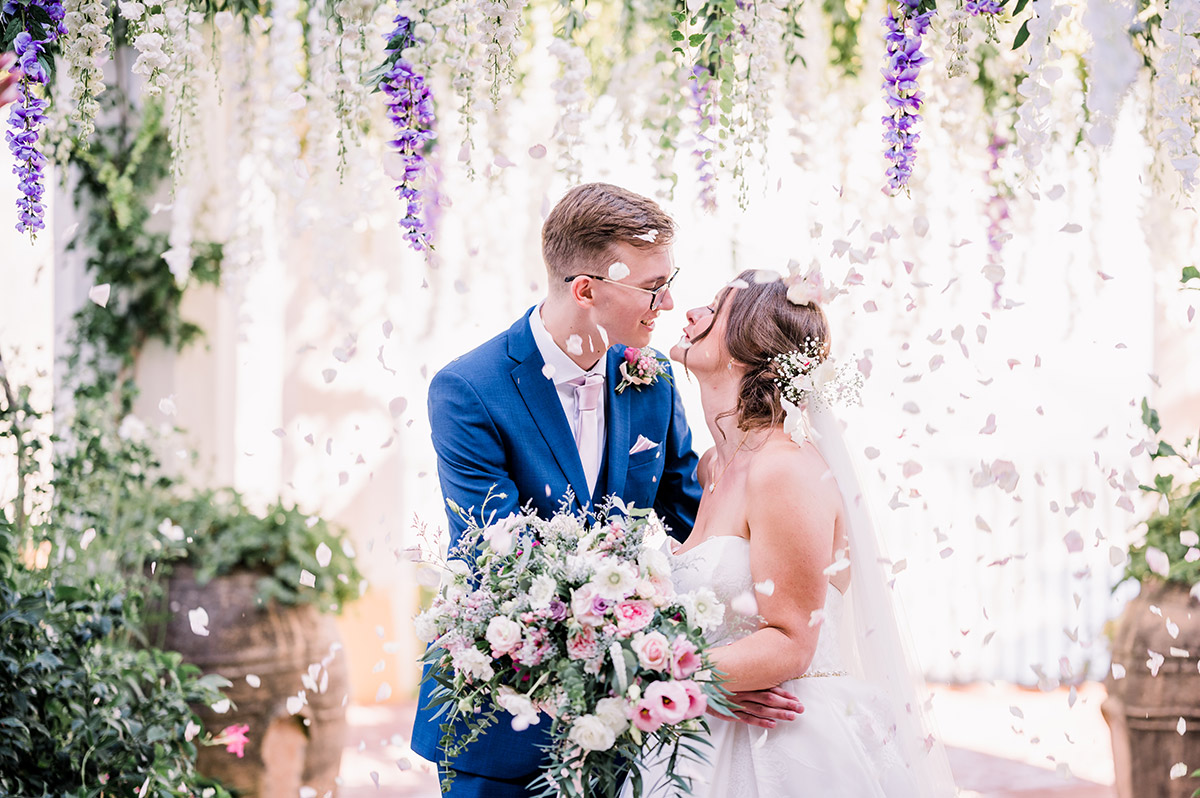 This is why a wedding in Portofino, Italy, is an unforgettable experience, a true feast for the eyes and the soul. The beauty of this place is the perfect setting for a romantic and evocative ceremony. A professional wedding planner in Portofino can help you choose the best location for your wedding, whether it be an intimate ceremony on the beach, a grand celebration in a villa with panoramic views, or a traditional religious ceremony in a historic church.
Once you have your budget and guest list set, it is time to start looking for the perfect venue for your wedding in Portofino. So many beautiful locations include historical castles, charming villas, and stunning gardens. Each site offers a unique and breathtaking backdrop for your special day.
When it comes to vendors, it is essential to do your research and choose experienced and reliable professionals. This is especially true for your wedding photographer, who will be responsible for capturing the memories of your special day. Look for a photographer with a style you love and a proven track record of producing beautiful and timeless images.
Finally, remember to relax and enjoy the planning process. Your wedding day should be a celebration of your love and commitment, and by working with a professional wedding planner in Portofino, you can be sure that everything will run smoothly and that you can focus on enjoying your special day.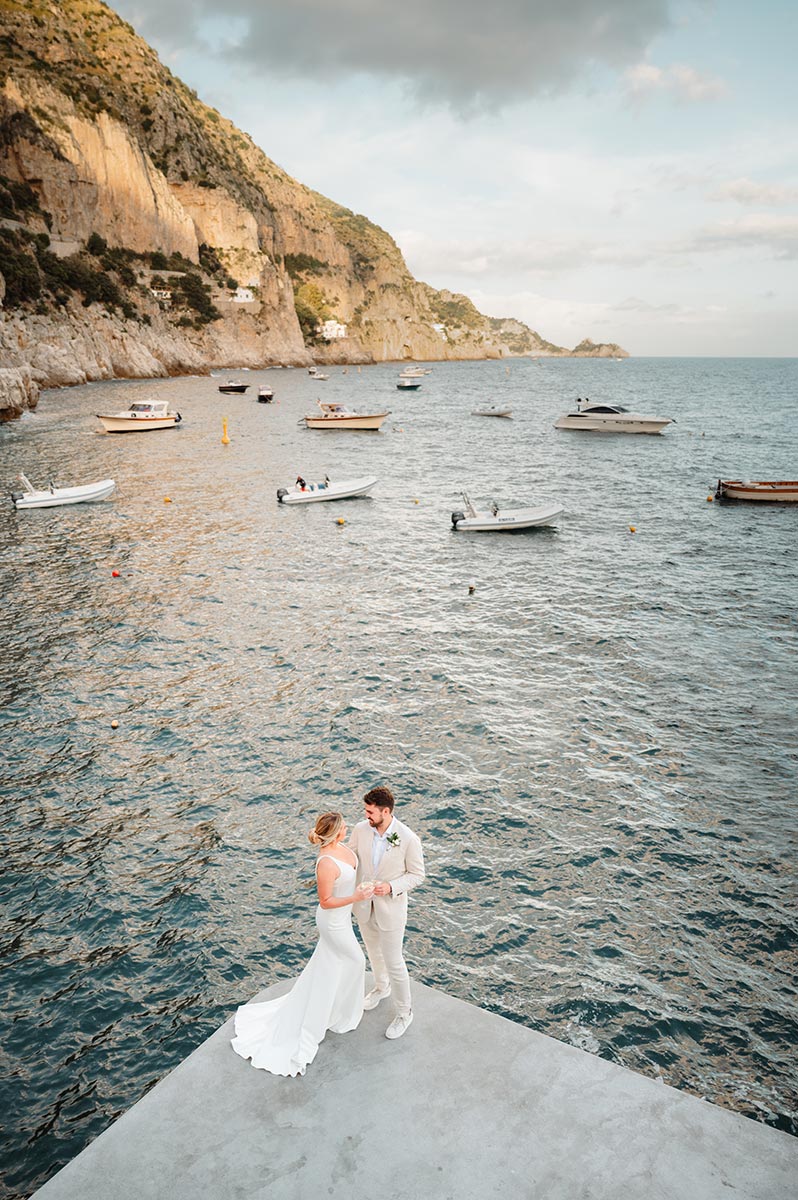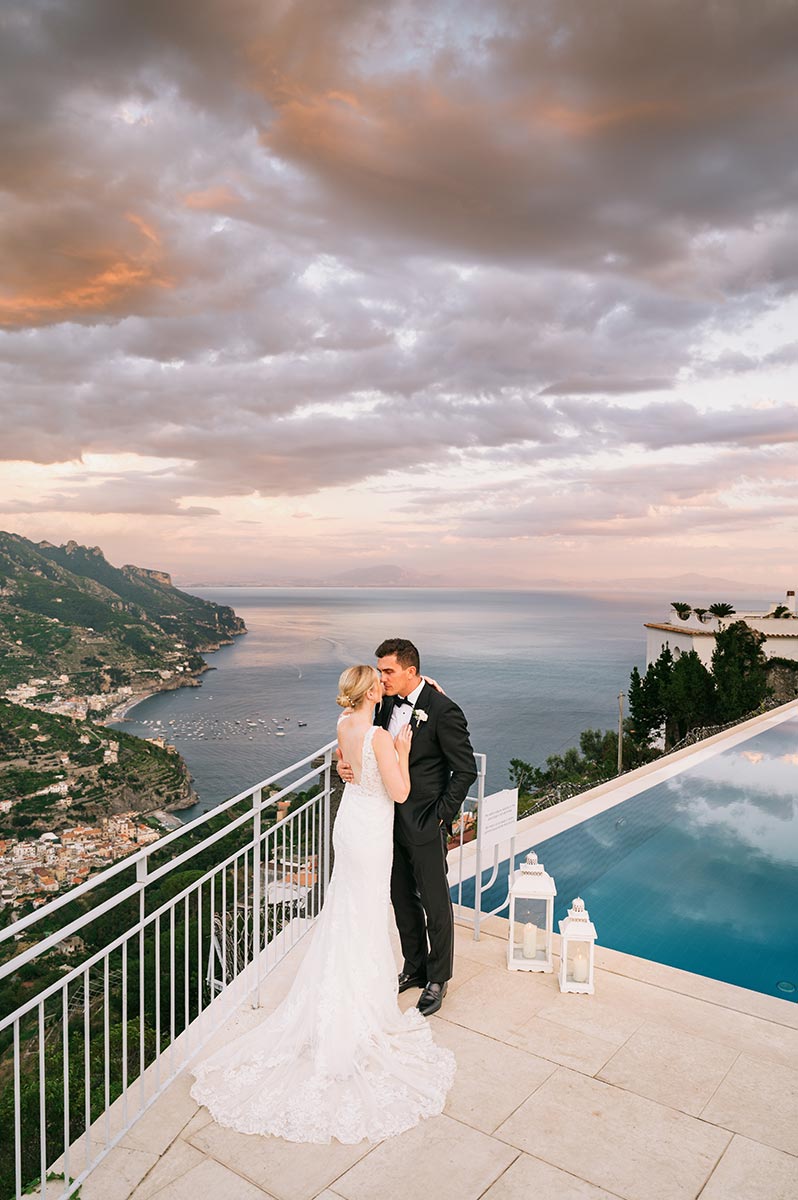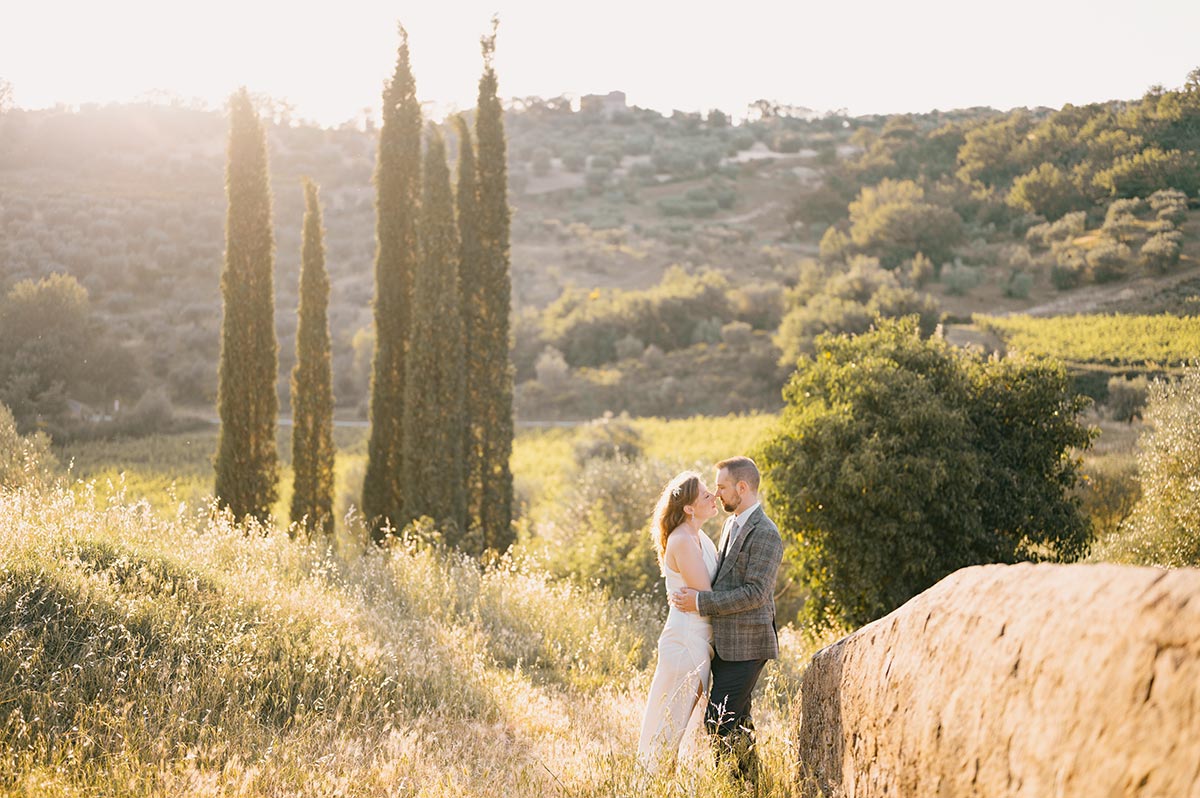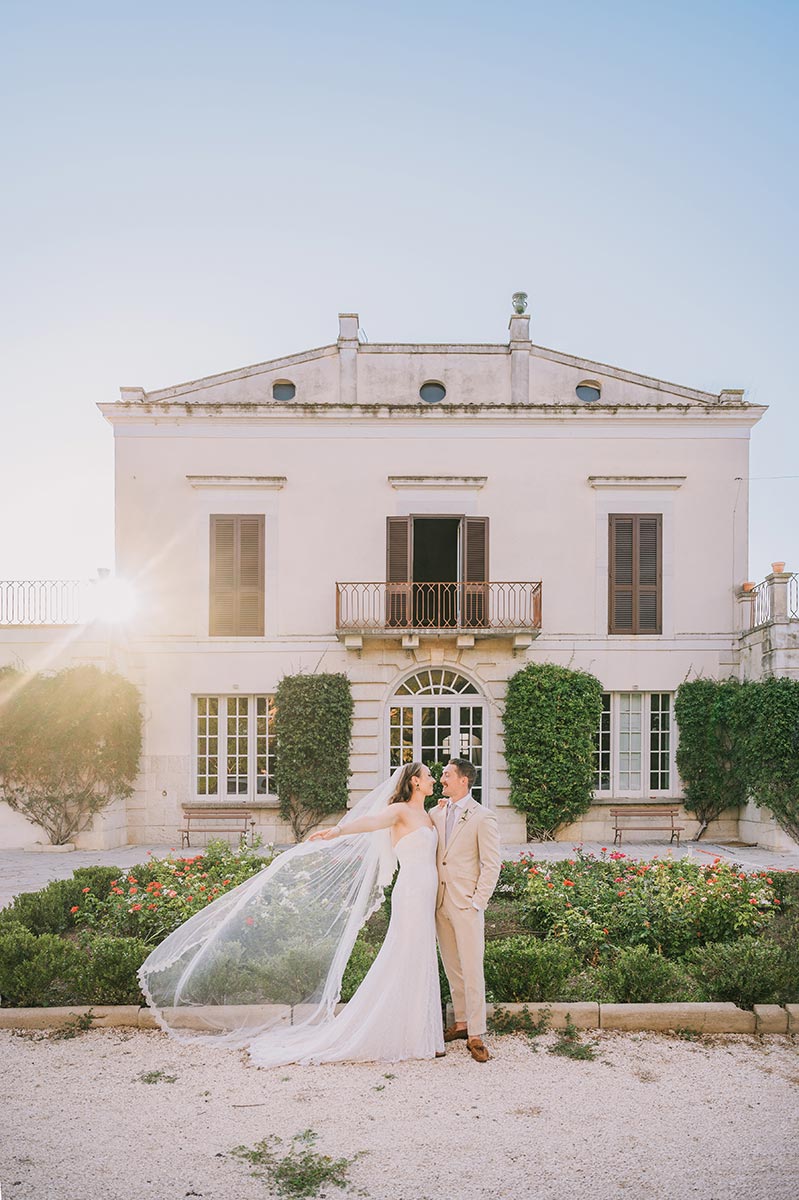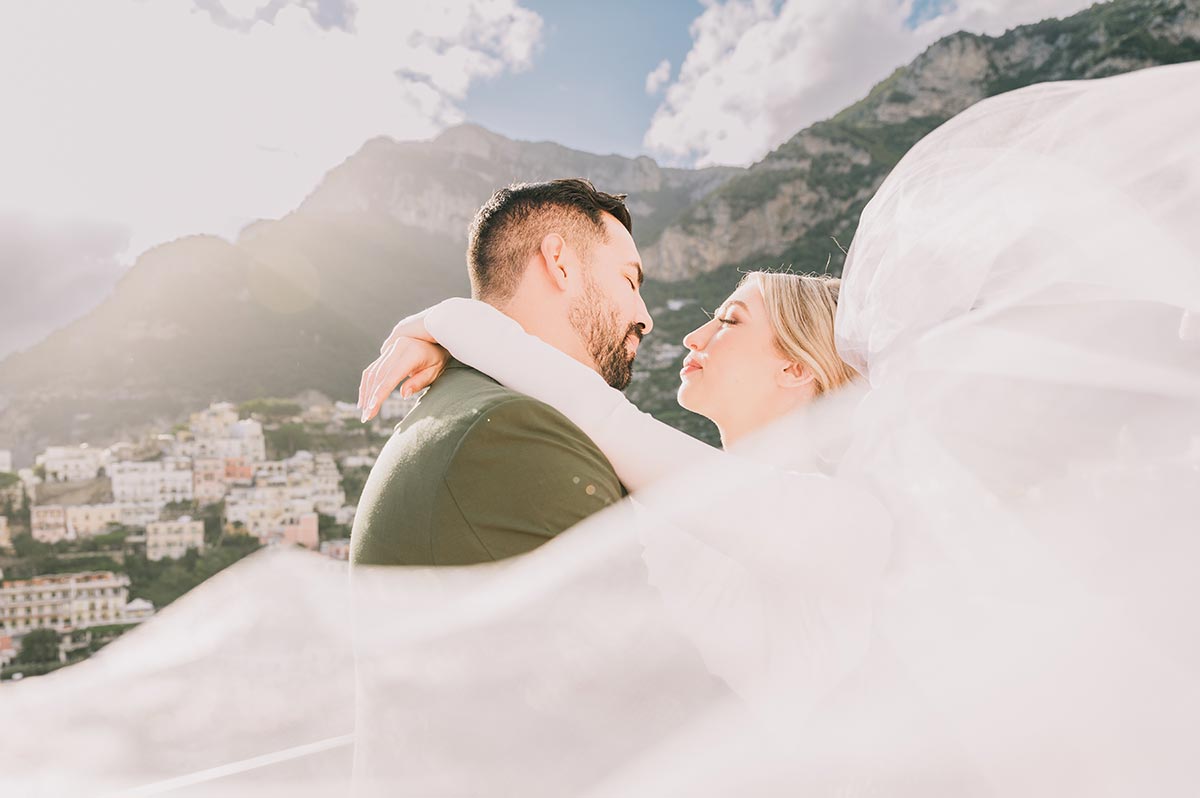 Once you have chosen your venue and vendors, it is time to start planning the details of your wedding. The wedding planner in Portofino can help you choose the perfect wedding dress, flowers, and decorations, as well as assist with organizing the reception and any other special requests you may have.
Overall, a wedding in Portofino, Italy, is a once-in-a-lifetime experience that will be remembered forever. With the help of a professional wedding planner and photographer, you can ensure that your special day is everything you have always dreamed of and more. So, if you are considering getting married in Italy, consider Portofino the perfect destination for your big day. A dreamlike setting to crown your dream of love immortalized by the wedding photographer Portofino.
Choosing the right Portofino photographer for you
Deciding on the perfect Portofino wedding photographer for your special day is a choice that is certainly not easy and sometimes underestimated. Unfortunately, photographing today is simple for those not in the field, mistakenly thinking that even a friend (who dabbles with an SLR in his spare time) can improvise Portofino photographer.
It is imperative to distinguish, as in any field, professionalism is the result of constant study and passion over time and the necessary experience that allows ensuring the quality of service and the exclusion of nasty surprises.
When choosing a wedding photographer in Portofino, Italy, the first thing you need to ask yourself is what style of photography you like best.
Unique intimate elopements in Italy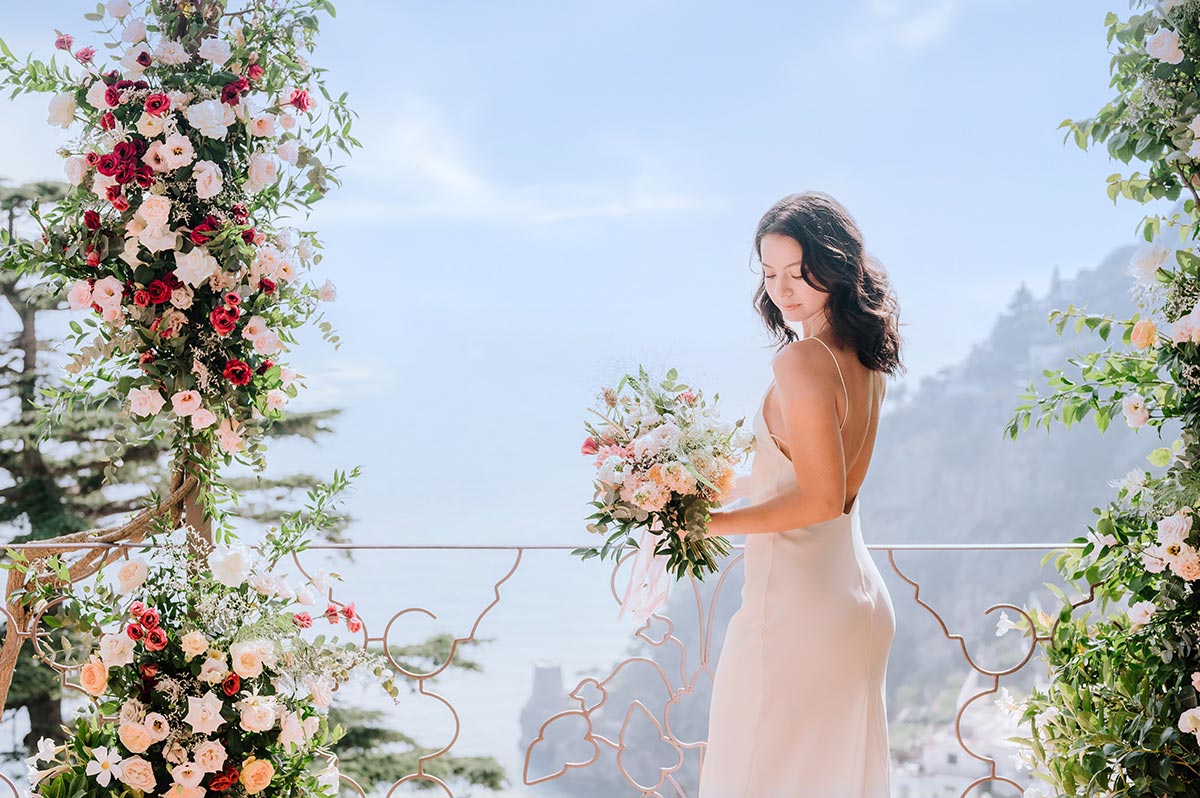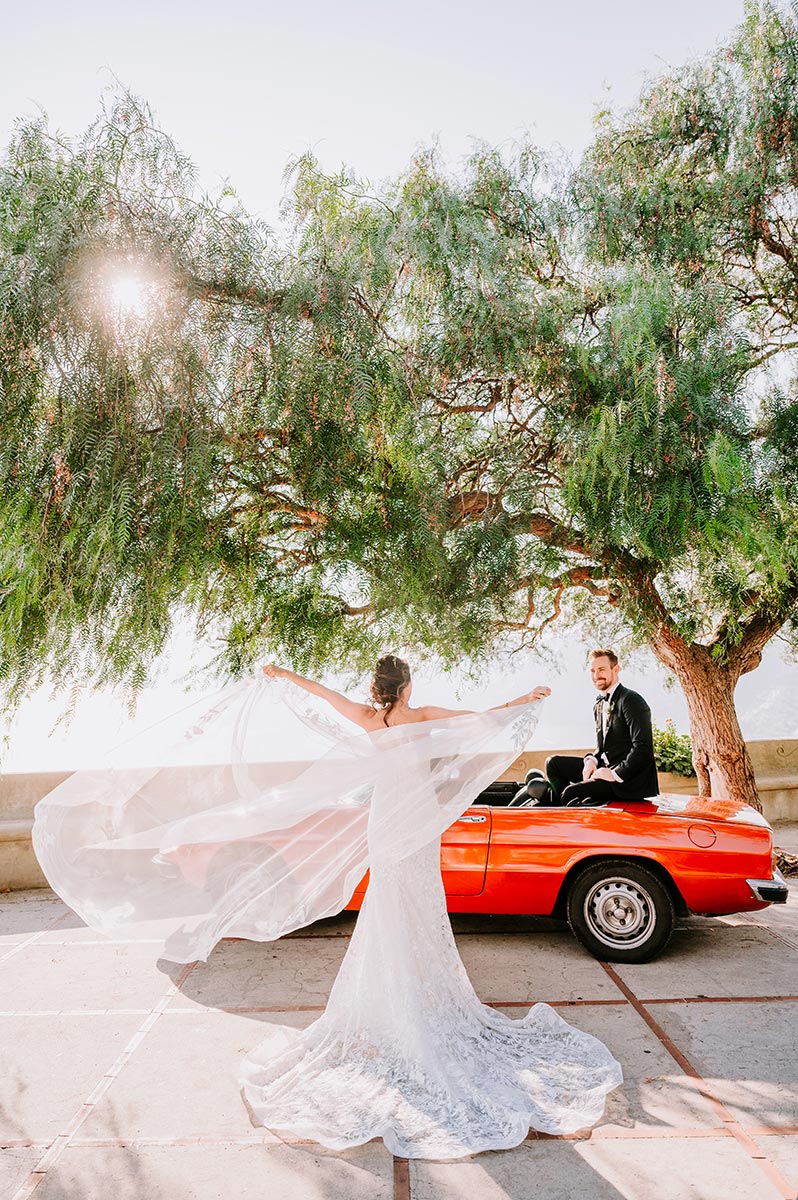 An intimate and private wedding in Positano. Find out how to make your elopement in Italy unforgettable with wonderful photos and unique details on breathtaking views.
An intimate wedding with a vintage car in Praiano. If well organized you can plan the ceremony in Positano and take pictures along the coast and driving a vintage car.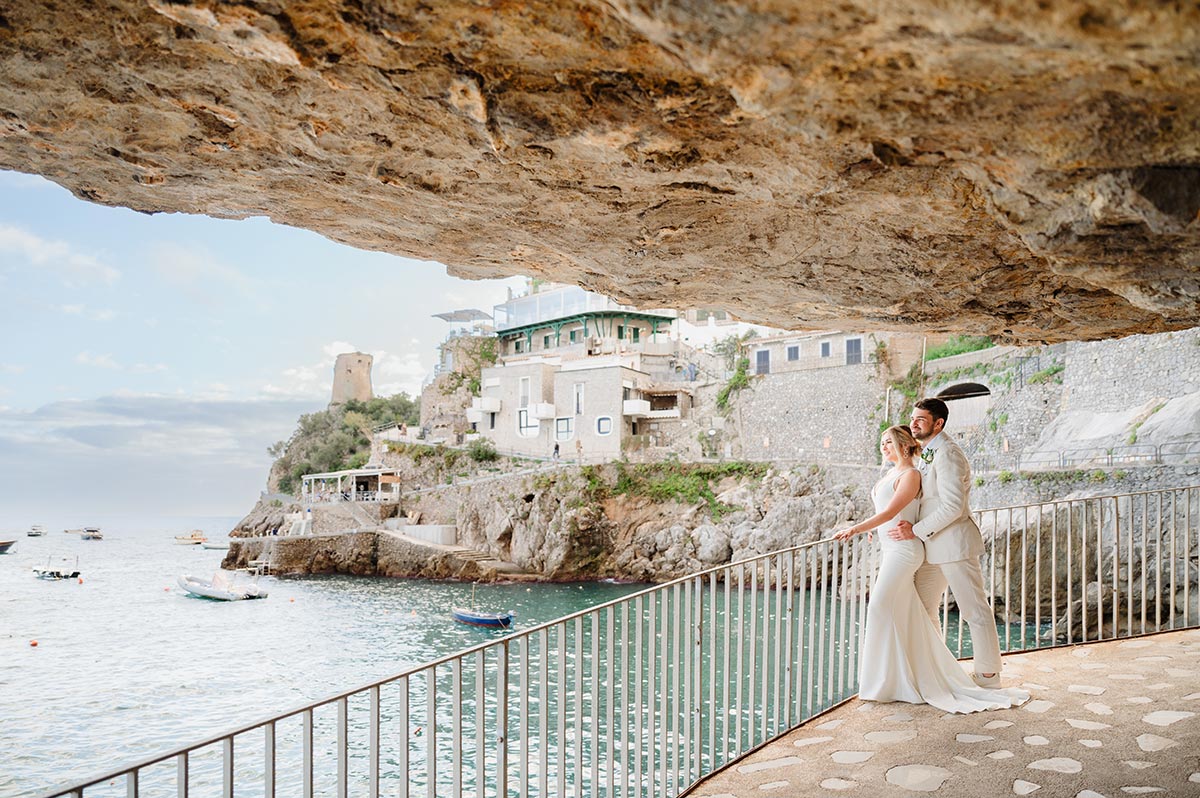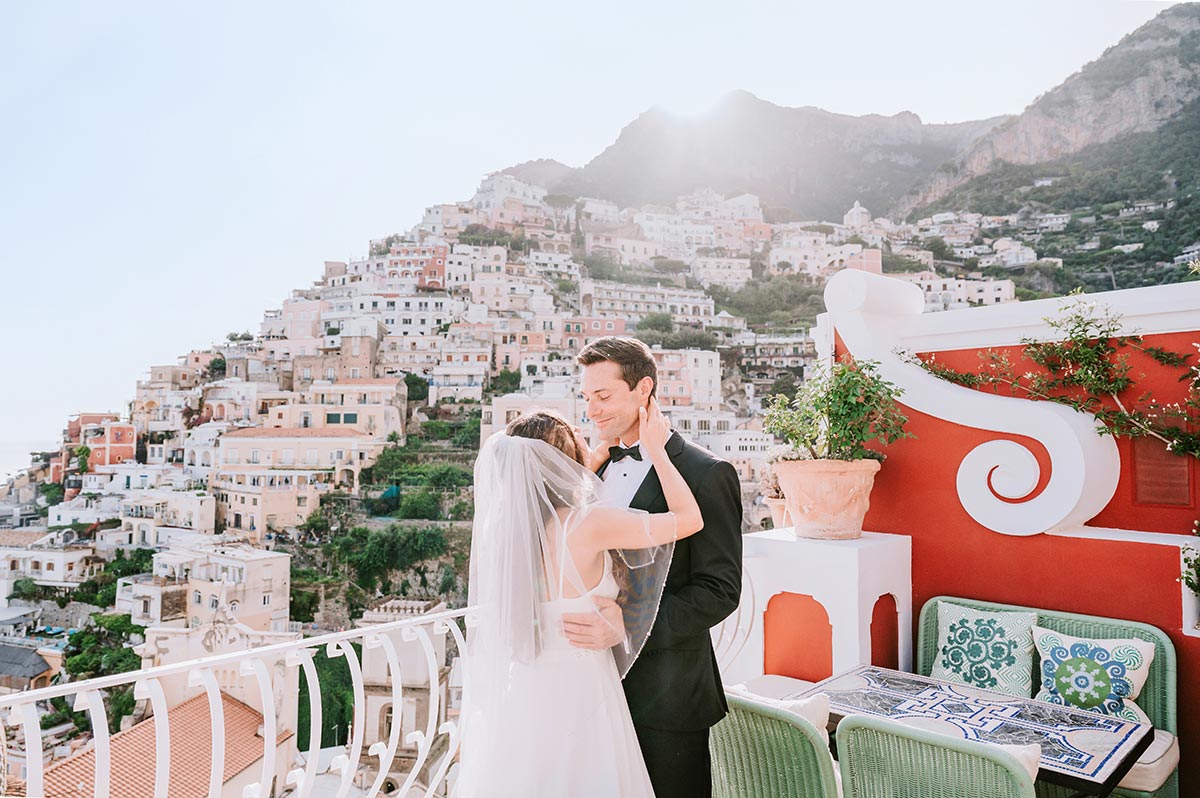 Our goal is to redesign the atmosphere of your wedding and give you a unique emotional record of a perfect day.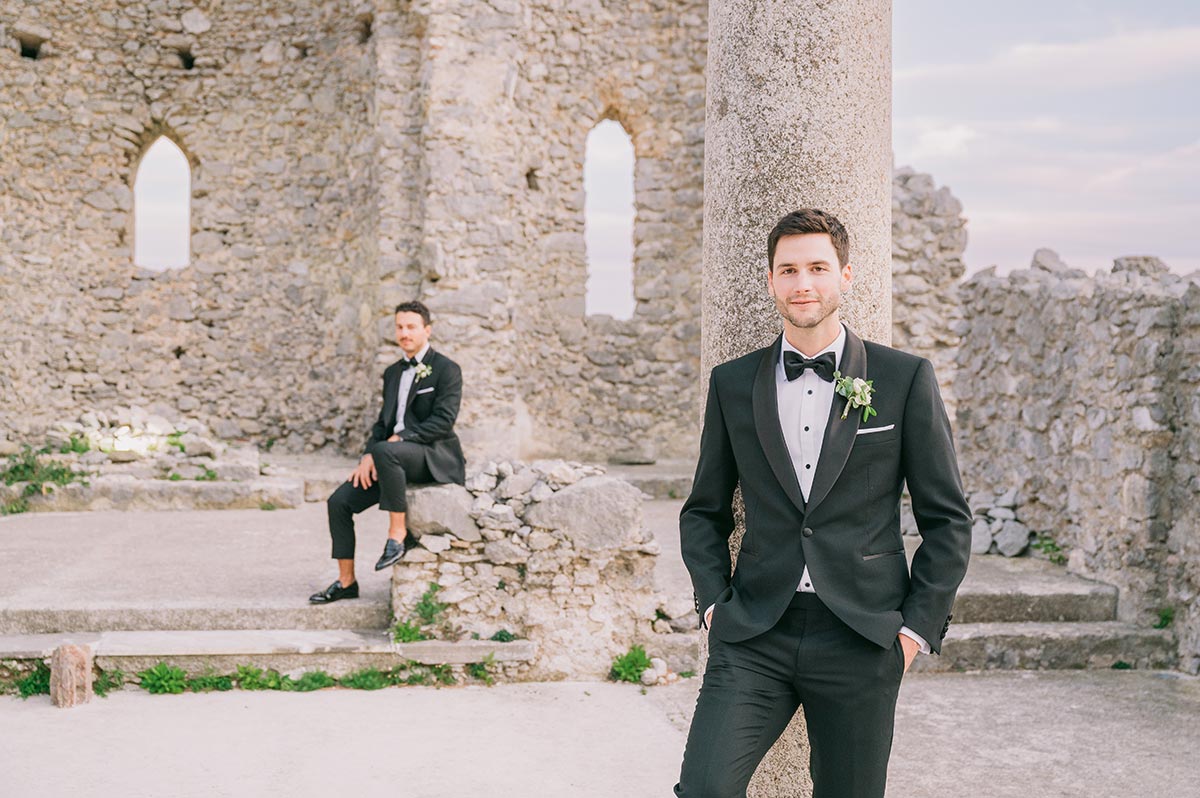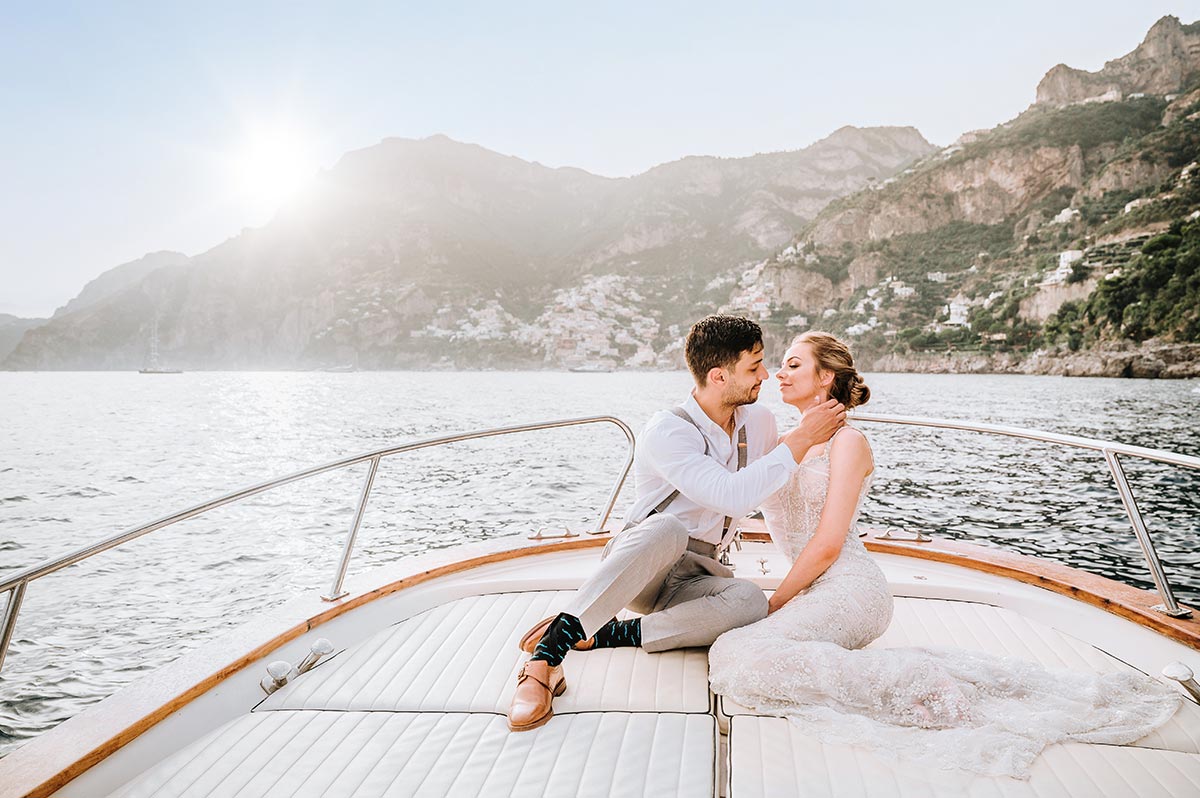 For you who love luxury and elegance, refinement, amazingness on such an important day, there is a dream to live with no delay.
- Do you prefer natural, spontaneous photos?
- Do you prefer to have someone to guide you through each pose?
- Which photographs are the ones that excite you?
- If you had to imagine your perfect wedding photo, what would you see?
- What kind of post-production do you like?
Not all Portofino photographers edit photos the same way. There is no right or wrong. The only thing that matters is that they excite you. Asking these questions allows you to make an initial skim among the various proposals.
How, then to choose the right one? The only advice we can give you on deciding on the Portofino wedding photographer is to follow your instincts. In your heart, you already know who to choose to preserve an indelible memory forever.
Also, let the time pass from the first contact with the Portofino wedding photographer to the choice. You risk the wedding photographer in Portofino, Italy, already being busy and left without the one you have chosen. Choosing a professional should be done conscientiously and by following your heart and instinct, as with a wedding dress. If it is the right one, you know it.
Establish a relationship of trust with the wedding photographer in Portofino, Italy.
As you plan your luxurious wedding in Portofino, Italy, consider choosing the Emiliano Russo Studio as your wedding photographer. With years of experience and a unique photographic style, the team at Emiliano Russo Studio is dedicated to capturing the magic of your special day. Emiliano Russo Studio will use its expertise and creativity to capture the beauty of your Portofino wedding in timeless images.
The importance of details for the wedding photographer Portofino
Not all wedding photographers in Portofino, Italy, like to photograph details. However, if they are essential to you, you have chosen them carefully and wish to have a memory of them focused on a Portofino wedding photographer for whom they are equally crucial in the story of your wedding.
I'm aware of the importance of having a unique approach, but I also understand that each wedding is distinct in its own way. I take pride in tailoring my services to suit individual needs, while ensuring that my clients receive top-notch quality.
Each wedding photographer Portofino has his style, not only in photography but also in post-production. Ask yourself if you prefer bright or darker photos or if you like muted colors instead of vibrant ones. Ask yourself these questions; perhaps creating a Pinterest-like board will help you clarify your preferences and skim further.
Evaluate the Portofino wedding photographers' equipment and experience
When choosing a Portofino or Italian wedding photographer, you should evaluate the equipment and experience. Still, if you need to learn a little about photography, it might be easier to distinguish a true professional from one who thinks they are.
We enhance your beauty inscribed in the atmosphere you have chosen.
In any case, it is always a good idea to check the portfolio and reviews of the photographer you are considering, as well as to have a conversation with them to get to know them better and understand their approach to wedding photography. Feeling comfortable and confident in their abilities is essential, as they will be with you throughout your wedding day, capturing all the special moments and emotions.
When working with a wedding planner in Portofino, it is essential to establish clear communication and trust. A good wedding planner will listen to your needs and preferences and work with you to create a customized wedding plan that reflects your vision. They will handle all the details, from coordinating vendors and managing the timeline to handling any unexpected issues that may arise on the day of the wedding.
FORM OUR RELATED CONTENT IN ITALY
Overall, the key to a successful wedding in Portofino is careful planning and attention to detail. By choosing the right wedding photographer and planner and working with them to bring your vision to life, you can create a truly unforgettable and romantic wedding in this beautiful and picturesque Italian town.
Get in touch with your Portofino photographer
If you would like to learn more about where you can get married in Portofino, the Portofino wedding venues, and our wedding photography services like Tuscany wedding photographer, Lake Garda wedding photographer, or Lake Como wedding photographer, please get in touch with us. We will be happy to provide you with all the necessary information and help you create your special day.
Yet, if you are interested in having extra wedding photography after your Big Day, consider Positano or Amalfi for your holidays or honeymoon. As Positano wedding photographers and Amalfi wedding photographers, we can suggest many other things to do.