Amalfi Coast Wedding planner
I am a wedding photographer in Amalfi Coast, Ravello, Positano, and other places in Italy. I often rely with wedding planners in Amalfi and I feel like giving you tips and suggestions in order to help you in choosing the best Amalfi Coast wedding planner.
The skills of an Amalfi wedding planner
What you can get from a reliable and professional wedding planner in Amalfi Coast?
Flexibility and kindeness in planning your wedding from the very first contact.
Site inspection of venues based on your requests and not for their advantages.
Professional budget plan with updates with each purchase.
The responsibilities and duties of a wedding planner are truly enormous. You will be followed – from the beginning to the end – in designing your dream wedding in Amalfi Coast.
They can suggest you the best venue and reception following your guidelines for example, helping you with the budget plan, solve all the logistical and bureaucratic problems that characterize every wedding in Italy: from the permissions you need to get merry in Italy to make your guests experience pleasant and easy, included yours of course. All the planners actions should be done to save your time.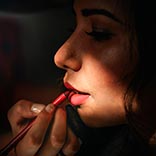 Logistical and time problem solving skills (from documents translations to scheduling)
Being a bridge between you and the wedding vendors following your guidelines, not their conveniences.
Be able to create a perfect program with a perfect timing.
Designing a wedding with its own personality, mood, athmosphere.
Being present but not protagonist at your event.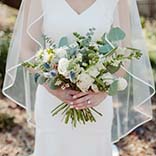 Photographers and wedding planners in Amalfi Coast
Not all the wedding planners in Amalfi Coast have these skills. I've even seen planners walking before bride and groom druing cutting cake, ruining the atmosphere, guests experience and the pictures. I've seen planners scheduling a wedding with a total absence of care about light conditions. I've seen also horrible settings and not just some trouble caused by bureaucratic problems that could have be solved with more experience.
This happened when the bride chose the planner whithout asking us any suggestion. I prefer not working with these planners anymore and for any reason now, as I'm deeply in love with my job and I don't want my clients to lose the perfect light in the perfect spot.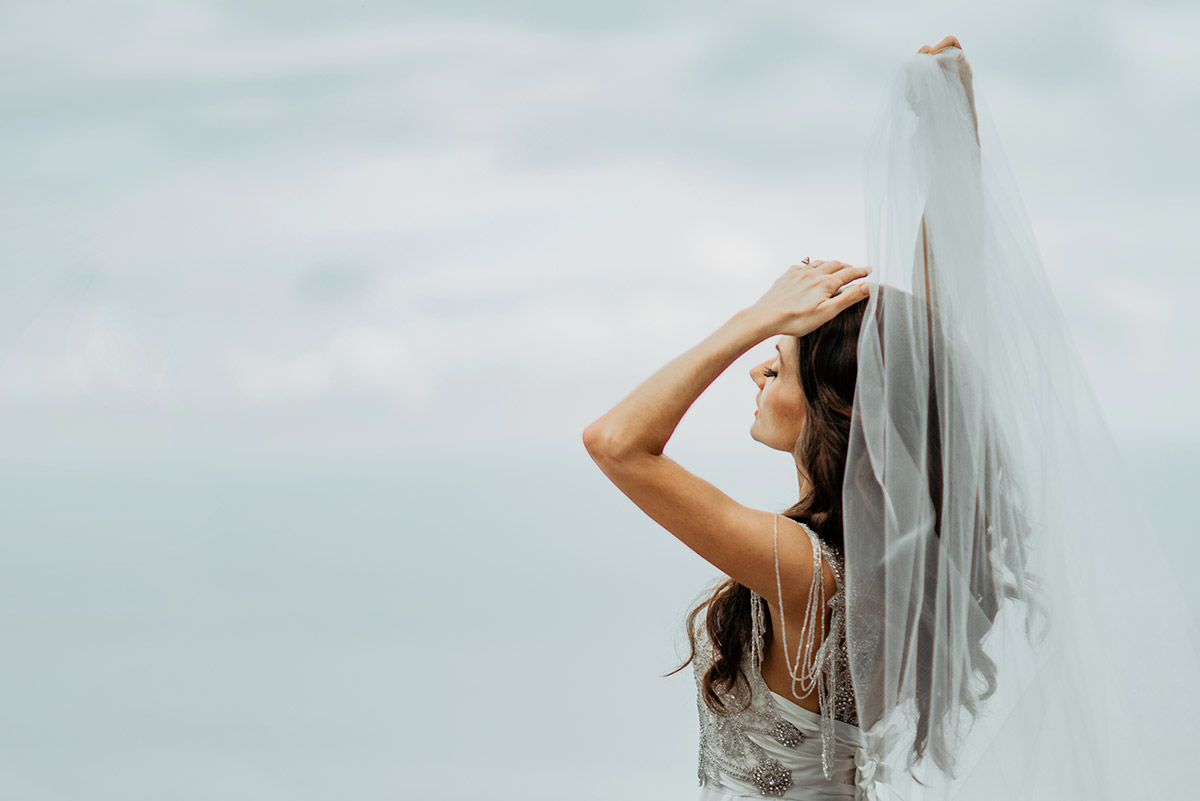 Best wedding planners in Amalfi
We help couples to connect with the best vendors in Amalfi coast, Positano, Sorrento and capri
Here you will find the top Amalfi Coast wedding planner for weddings in Ravello, Positano and Capri. Be inspired by your Amalfi wedding planner!
Each tab will link you to a blog page with an interview corresponding to the planner chosen. What I mostly care about is making you read things that you even wound not find in the about page in each related website. In some case, you will discover a more human side of Amalfi Coast wedding planner.
Mostly, I love the way they work, and also the way they are, the way they interact with clients and how easy is for them finding an answer to any questions. They do not have a closed mind, just the opposite. In Amalfi Coast, it's not guaranteed to find wedding planners with a modern open minded approach to clients and vendors too. The mainstream is keeping a standardized approach and imposing it. They do that. Read Something about us
Linda Gatto - A professional Amalfi wedding planner since the early 00's
Linda Gatto is an exceptional Amalfi wedding planner who brings unparalleled passion, creativity, and professionalism to her work. Her attention to detail is second to none, ensuring that every aspect of the wedding is perfectly executed, from the venue selection to the floral arrangements and everything in between.
As a wedding photographer in Amalfi Coast, I have had the pleasure of working with Linda on numerous occasions, and I can confidently say that she is an absolute joy to work with. Her dedication to her clients and her craft is truly inspiring, and it's always a pleasure to collaborate with someone who shares the same commitment to excellence.
If you're looking for a wedding planner in Amalfi Coast who will go above and beyond to create your dream wedding, look no further than Linda Gatto. I highly recommend her services and look forward to working with her again.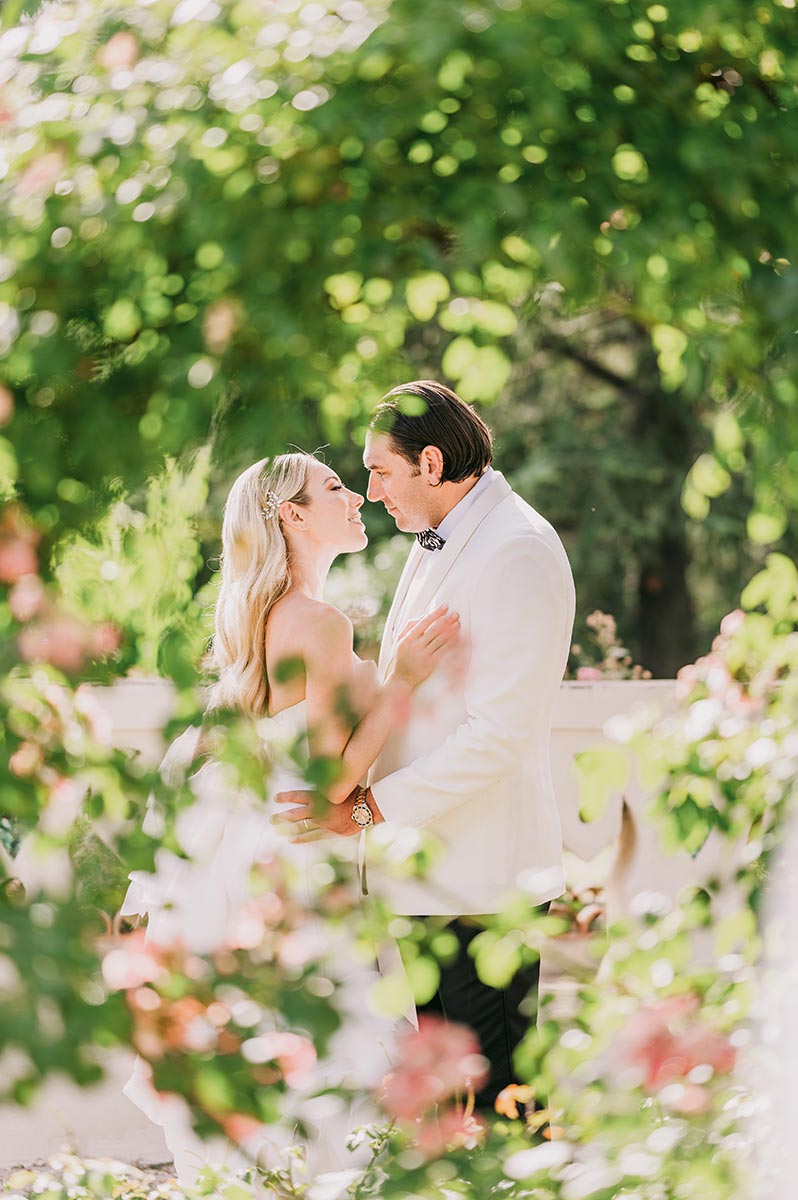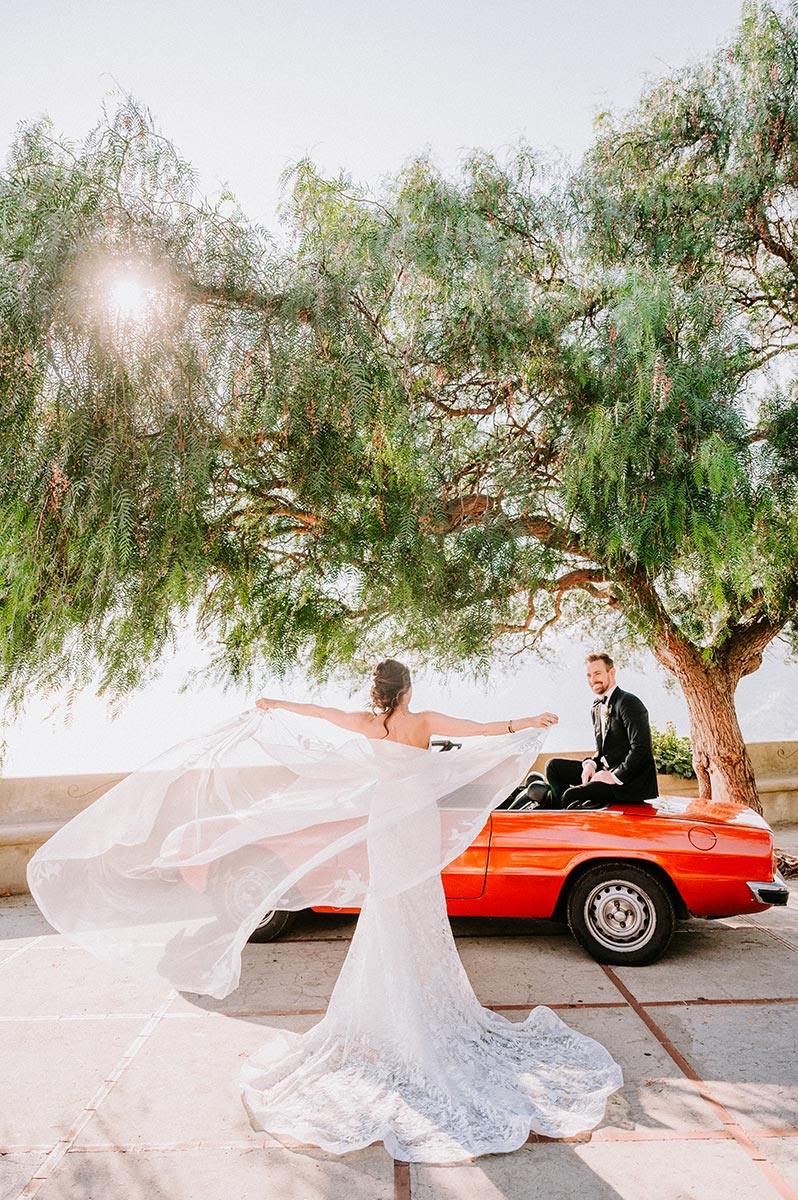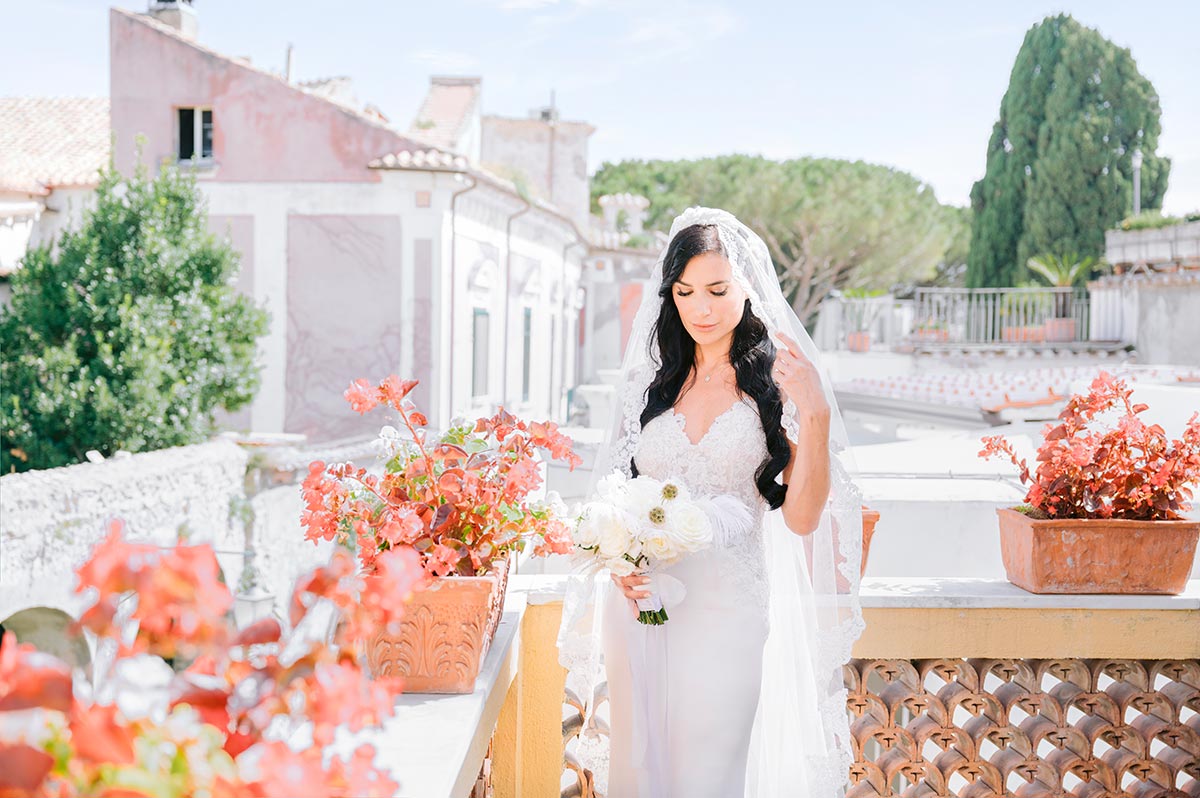 Pascale Ferragne wedding planner is an experienced Company working all over Italy and in Amalfi Coast most, Lake Como, Tuscany and Venice.
A perfect duo for Weddings in Italy and Amalfi Coast. Two sweet personality and two great professionists for years. Their weddings are always classy and timeless.
Elisa has a great experience and works all over Italy. She is a smily person and welcoming, great personality, absolutely client oriented and fast in finding solutions.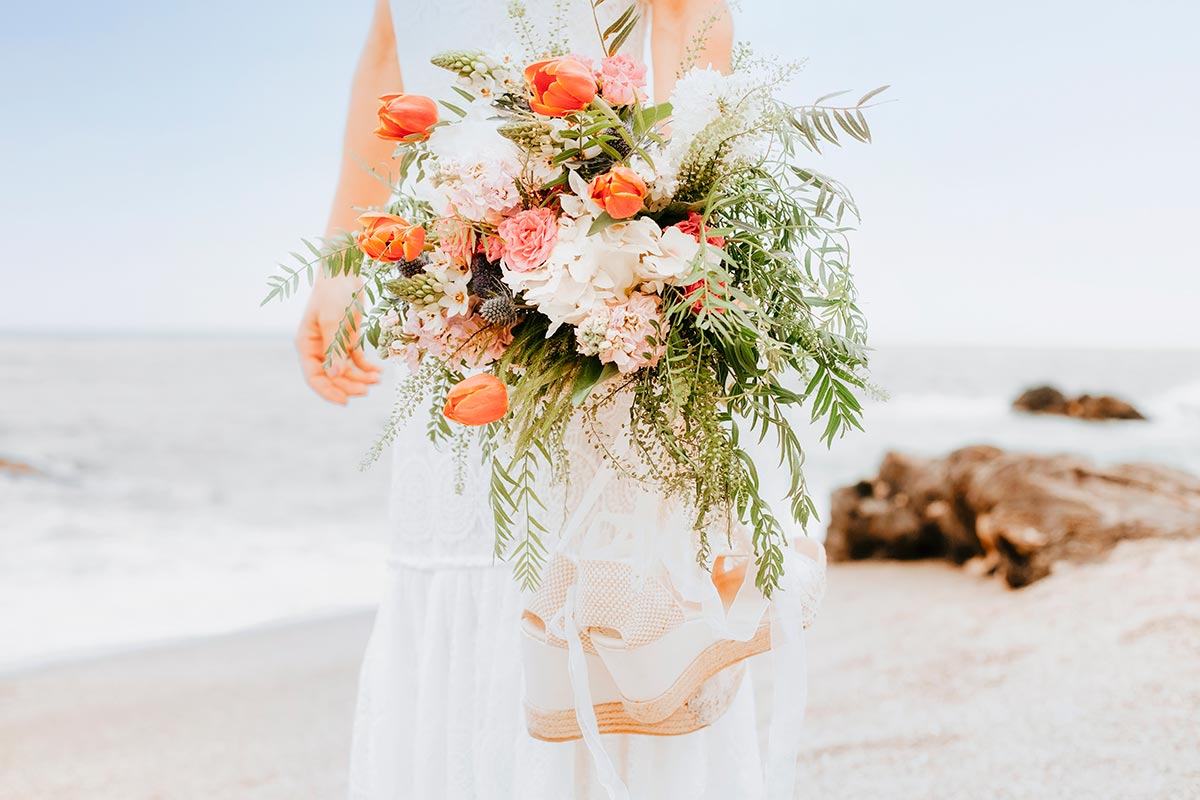 Why an interview to Amalfi wedding planners?
Light can be tricky in Amalfi Coast and you can easily risk to don't get oerfect shots unless you don't plan carefully a schedule.
Better reading some line to understand why disclosing a preference
Indipendently if they will be hired in a wedding in Ravello, Positano, Capri these Amalfi wedding planners are incredibly good at planning, organizing and put pieces of a puzzle together. They don't have restricted club of vendors for years just for convenience, but they upgrade vendors area. They do not work just with me only and few others. So If I suggest them is also because you will be free to personalize your wedding and really save money, differently to many others.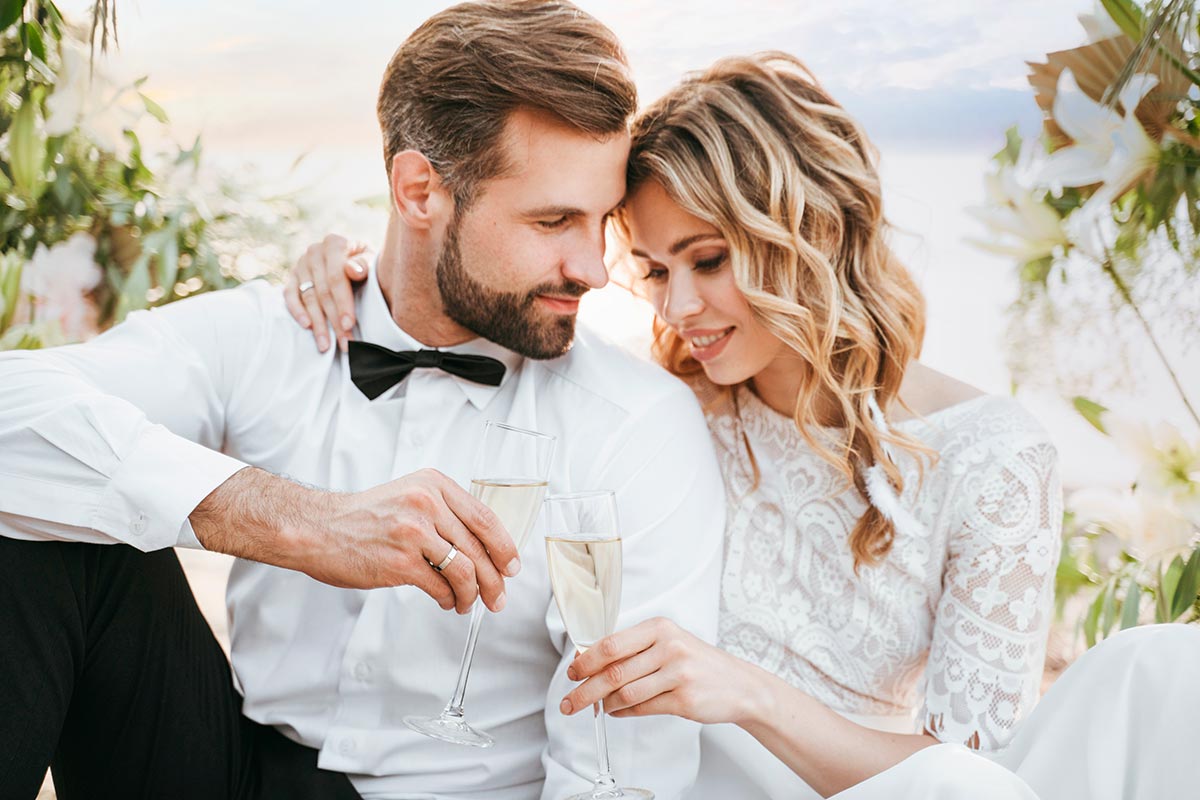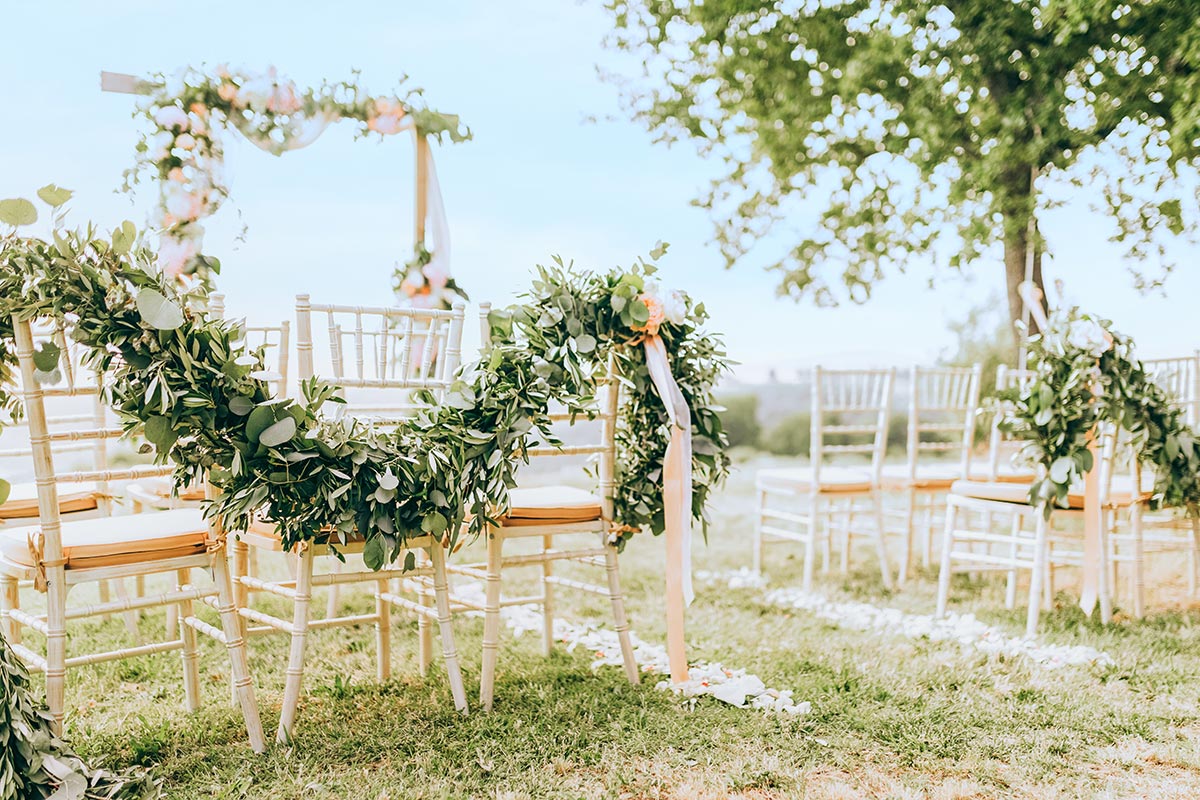 ITALIAN WEDDING PHOTOGRAPHER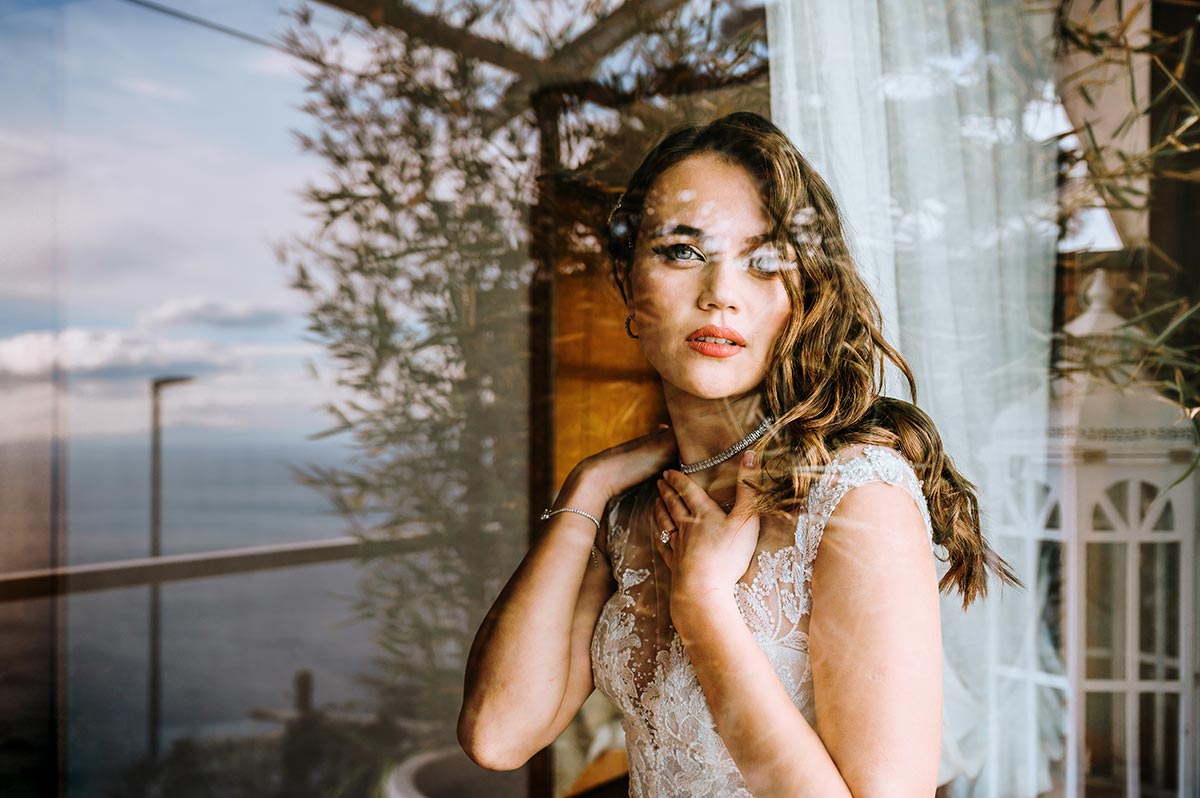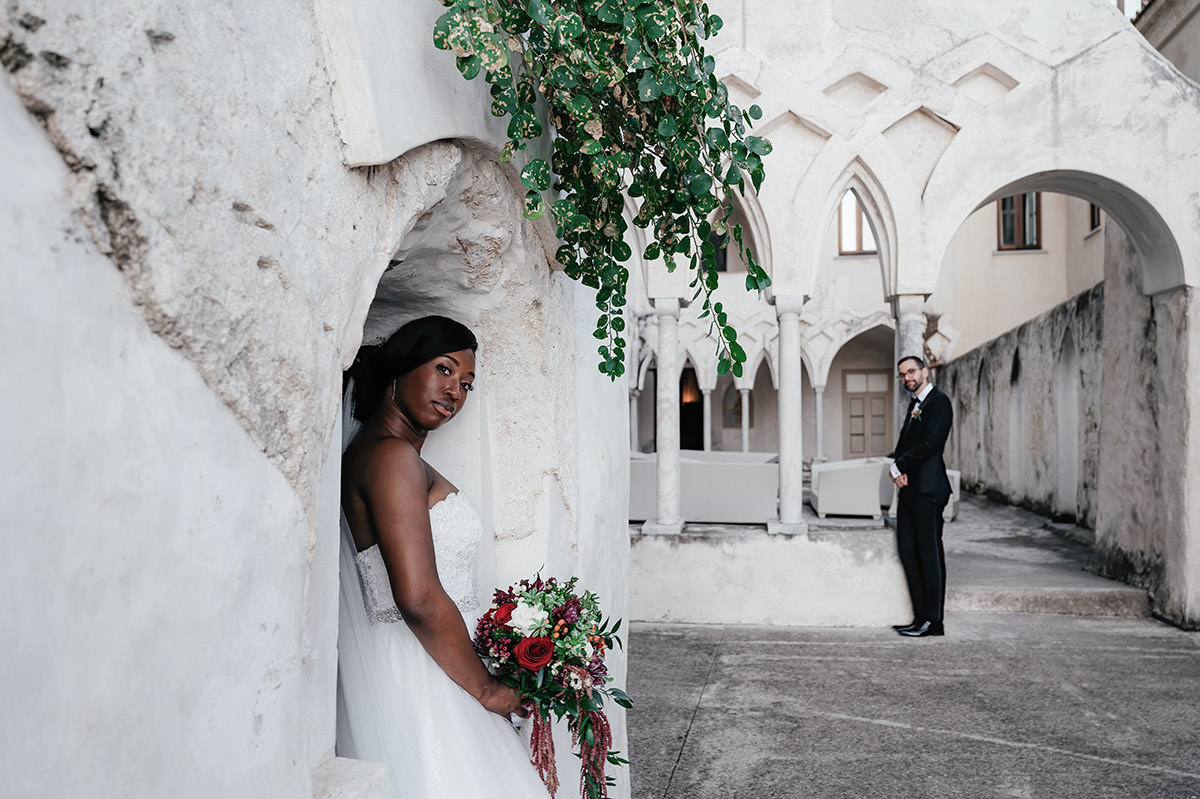 Angela and Rosaria live in Ravello now and works all over Amalfi Coast organizing and planning weddings with a unique, timeless atmosphere.
It's one of the most important agency that made the history of the wedding planning in Italy and is always capable to stay "cutting edge", updated with new styles.
Sanda works with a strong intensity and creativity. She designs and plans wedding all over Italy and also in Amalfi Coast and Capri. Definitely for refined couples.
Start planning your wedding in Amalfi Coast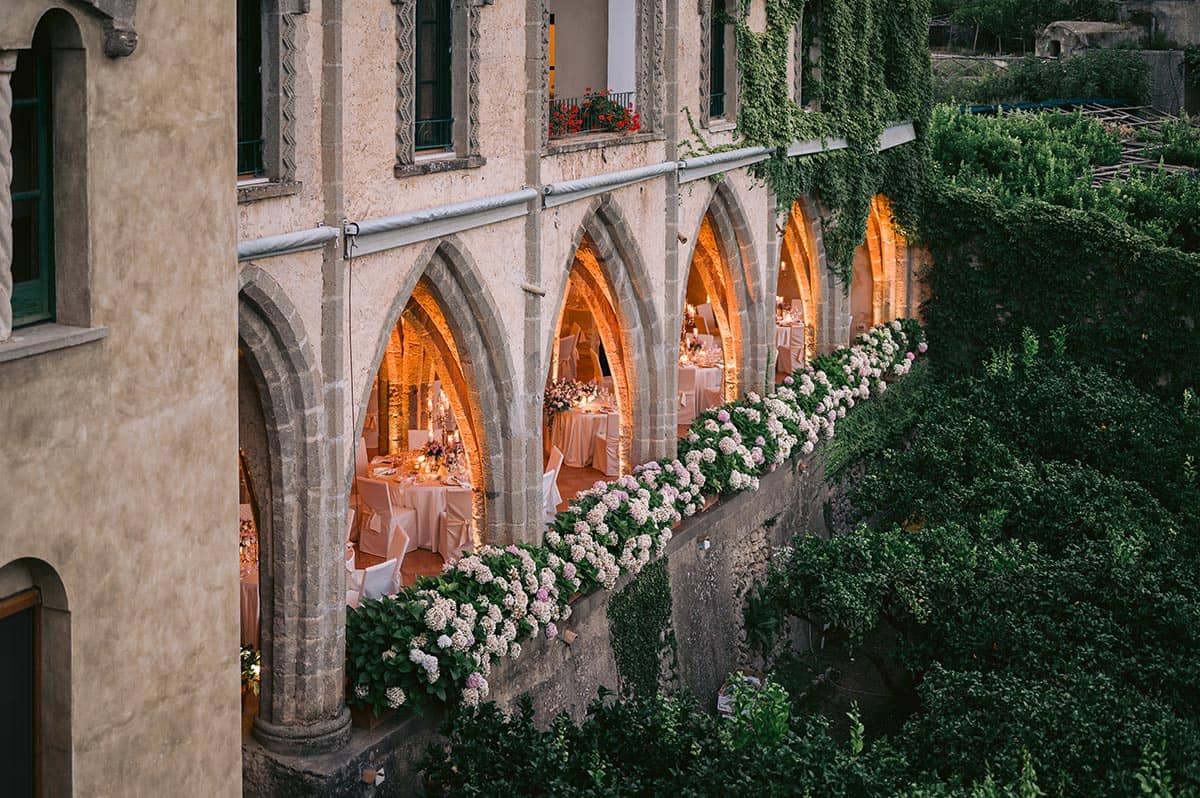 Professionality is not an option for Amalfi wedding planners
They can suggest vendors but what if a vendor suggest a wedding planner? If photography is important for you you should take into account to think differently for many reasons. The selected Amalfi Coast wedding planners take into account the principles of light conditions in places that they tryly know, as a result of their great experience.
First you should also avoid who is too strict and force your taste. The wedding is yours and you need to have the last word on everything. They can suggest you vendors of course, but if you quickly pay a bit more attention you can easily understand if a planner is professional or not, by simply analyzing the answers to your questions. Are these information oriented to your side or at their advantages? Ask always yourself this basic question.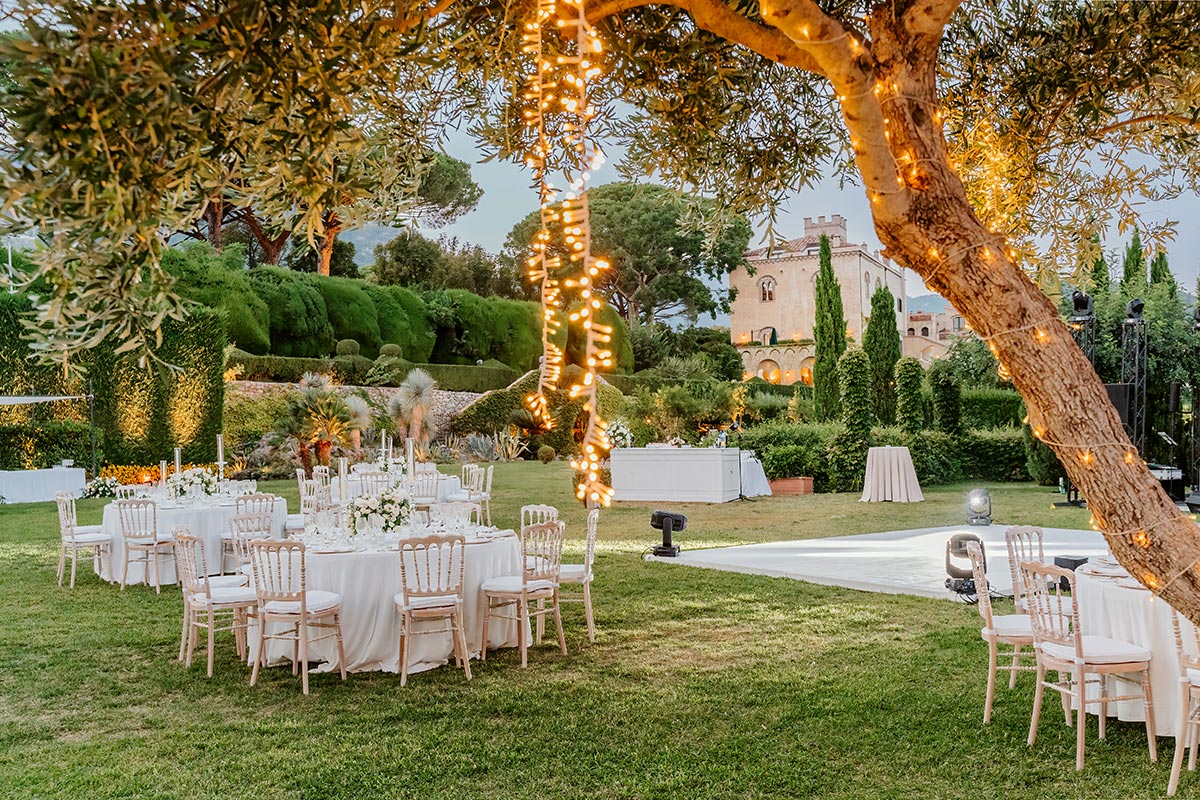 Trust your wedding planner
Amalfi Coast Wedding planner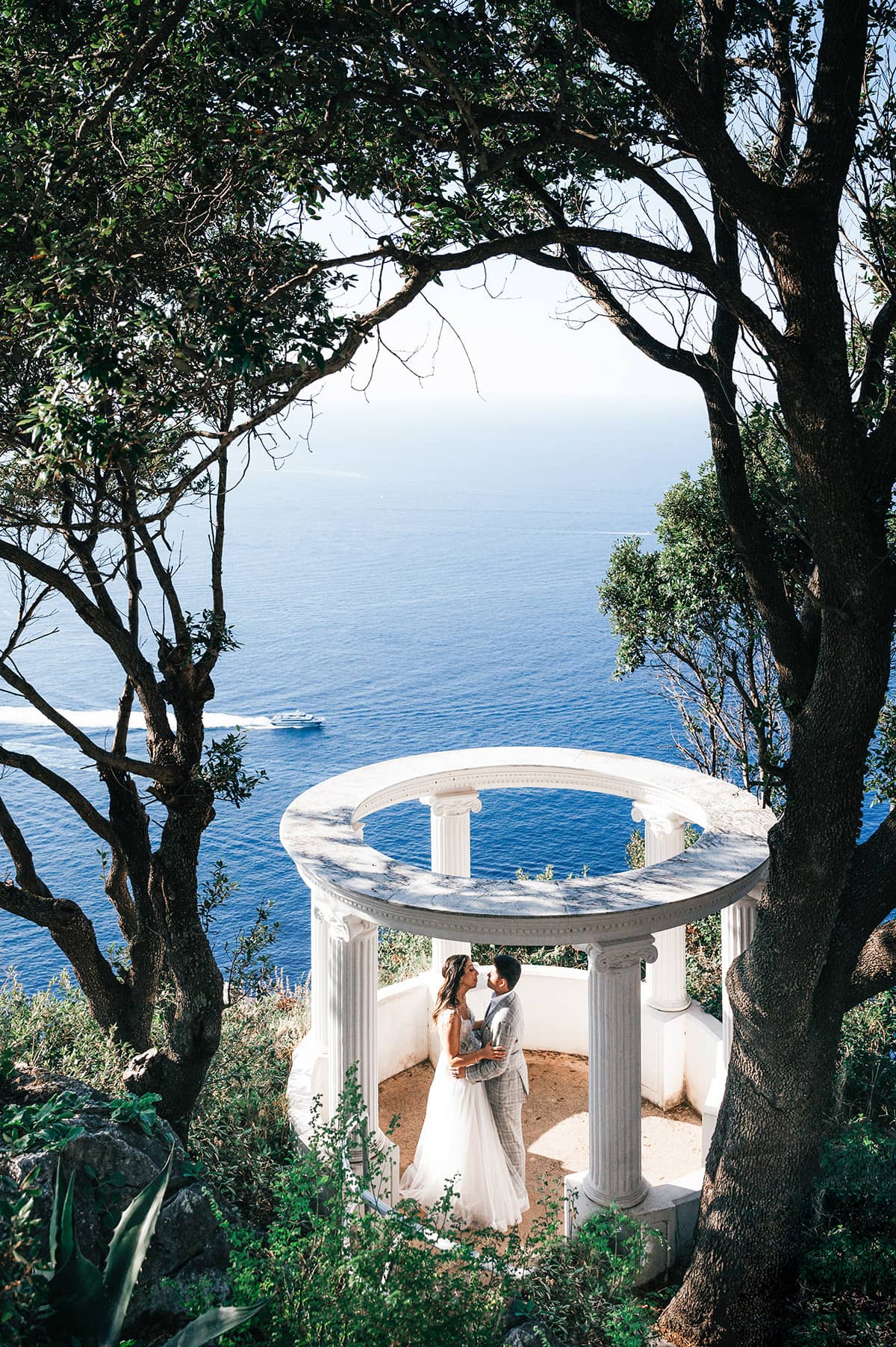 I personally met wedding planners who were standing like stars in front of the bride and groom while they were walking towords the guests in the first entrance to the reception ruining the view and overall also the pictures. Do you want me to save your wedding from this risk? If you chose the photographer first for a real wedding as well as an elopement in Amalfi Coast then you will be definitely safe. I also want to keep you away from who could stress you out and stay with you all the time along your wedding in Amalfi, ruining even the intimate moments with your bridemaids, relatives, parents and friends. You deserve quite and relax that day. I can sure you that the name selected are absolutely balanced personality and not self-centered.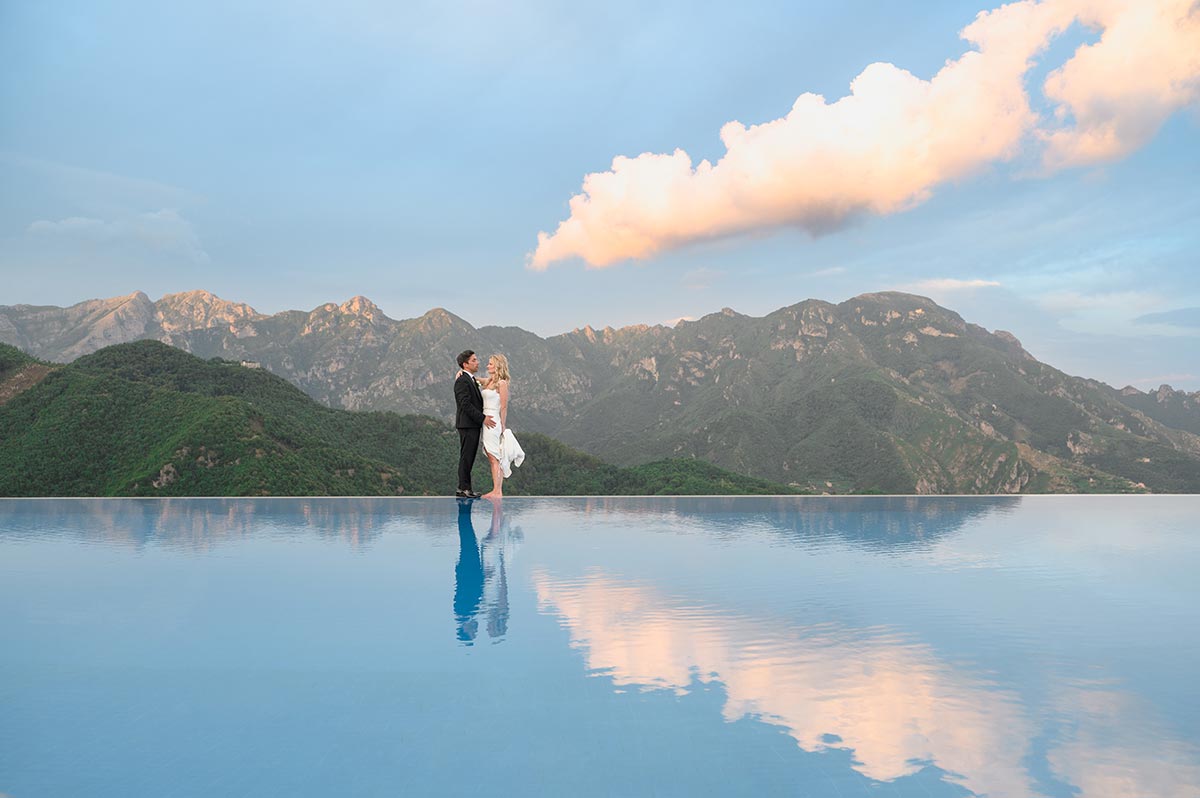 The good Amalfi Coast wedding planner profile
If you are eloping and you don't need of a huge planning and dozens of call then you would likely want to contact someone very good at doing his job.
A good Amalfi Coast wedding planner is a discrete and polite professionist who would help you out in the organization, very flexible and very puntual, precise at the same time. A good wedding planner is not someone who will simply suggest you vendors. Nowdays everybody can have access on internet and chosing between many photographers on the market. So it's likely possible you might find by yourself who is perfect for you.
A trustworthy wedding planner in Amalfi is surely the one who shows skills in organizing and planning a wedding considering many variables like the season, the place, logistic issues, numeber of guests, taste in music, food, details, mood.
It must be a really special person and if you have a bit of intuition you can easily udenderstand if they are just moneny machine or professional human being.
Let's get inspired: do you fancy a Classic Catholic Wedding, or maybe would you like to have just a symbolic ceremony?
Are you dreaming about a Boho chic Wedding? Alternatively, about an outdoor party for your wedding day? Finally, you can turn all your fantasies into reality, choosing professional support and services.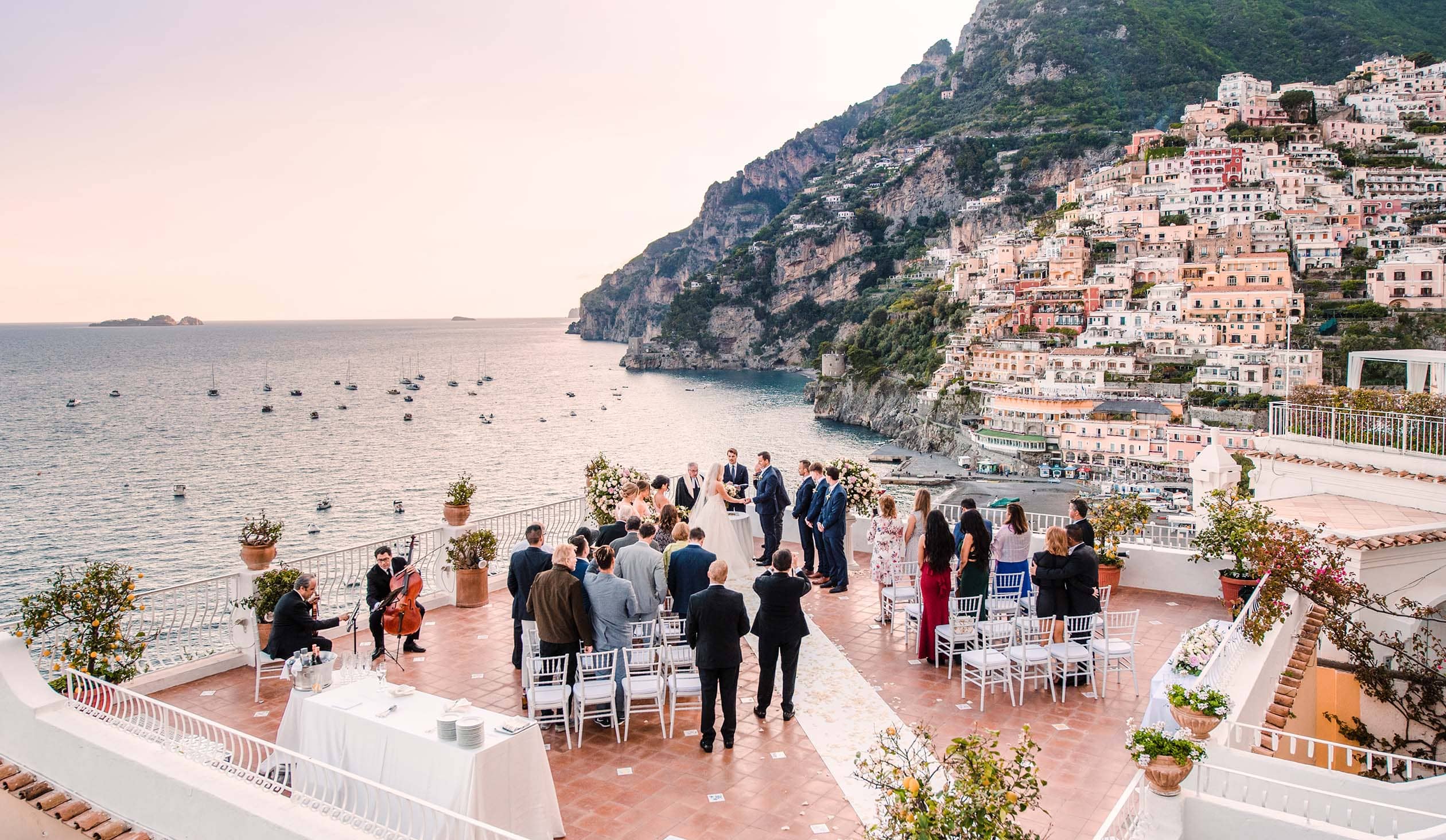 Clients are looking for specific services sometimes. More often when they are planning an elopement spouses want to directly contact the best celebrant in Amalfi with a good English speaking.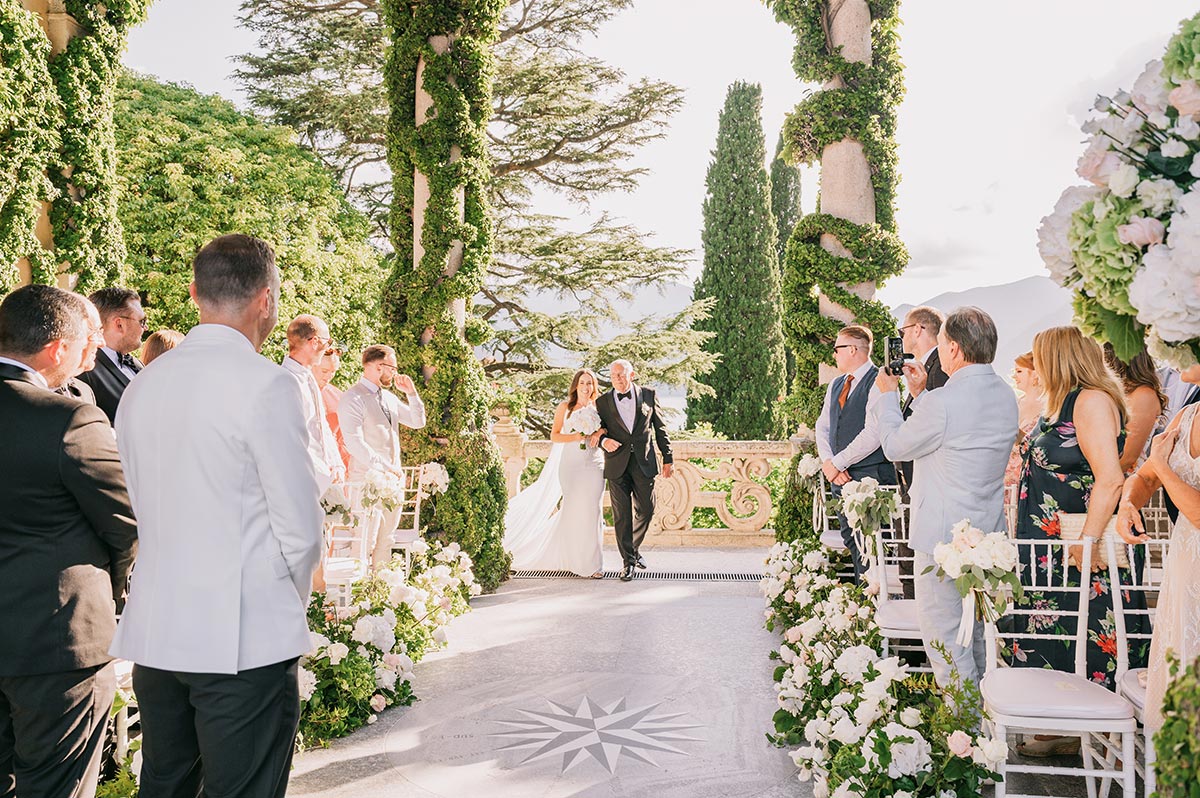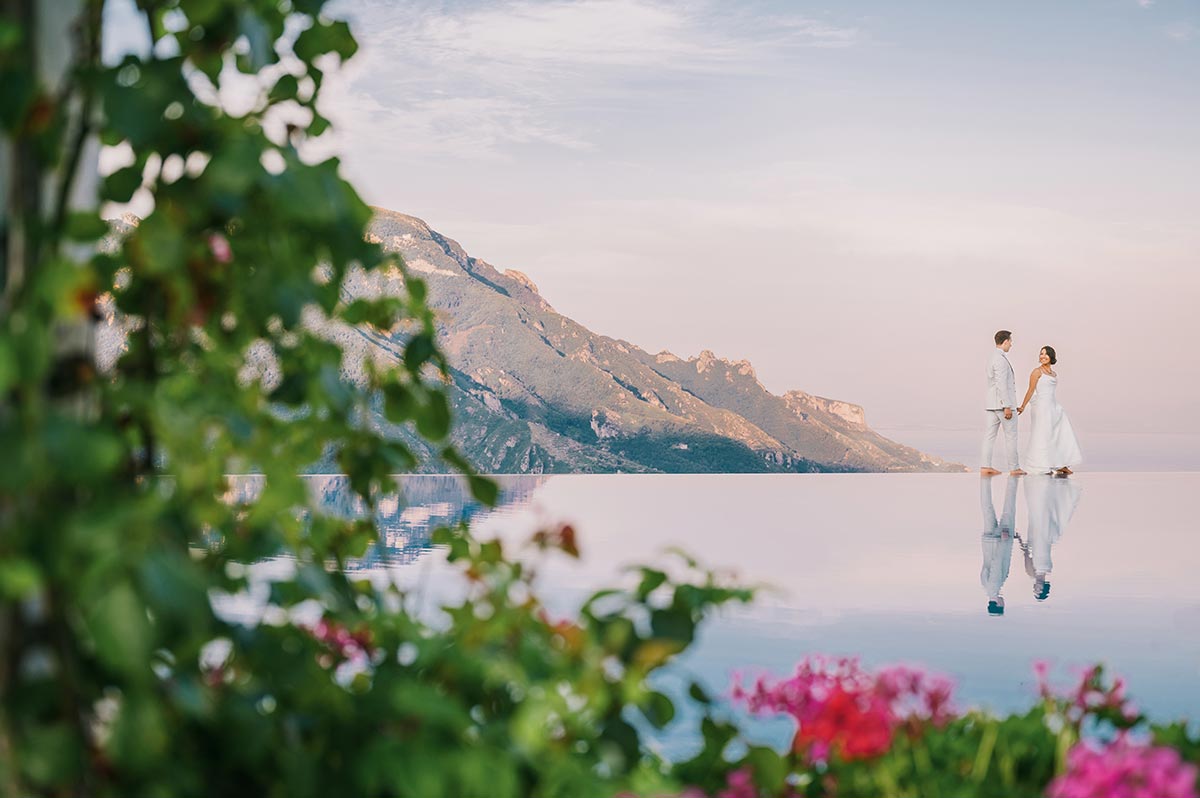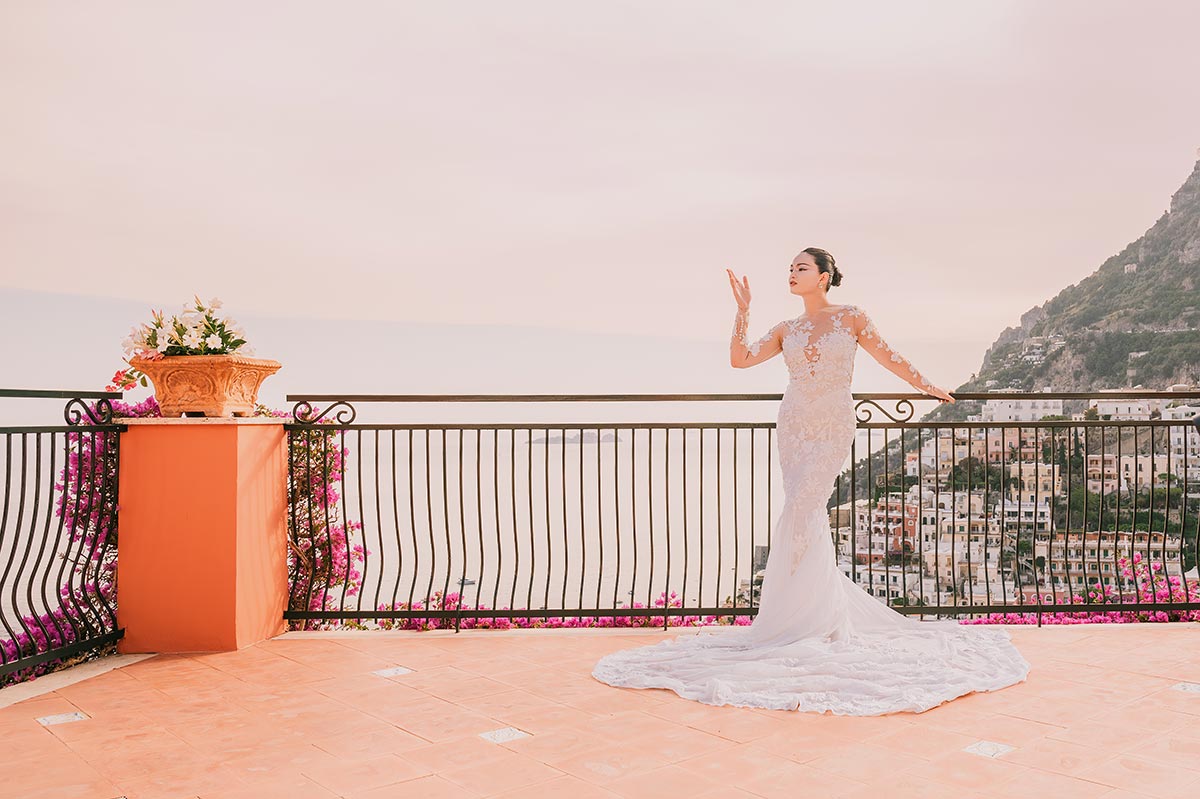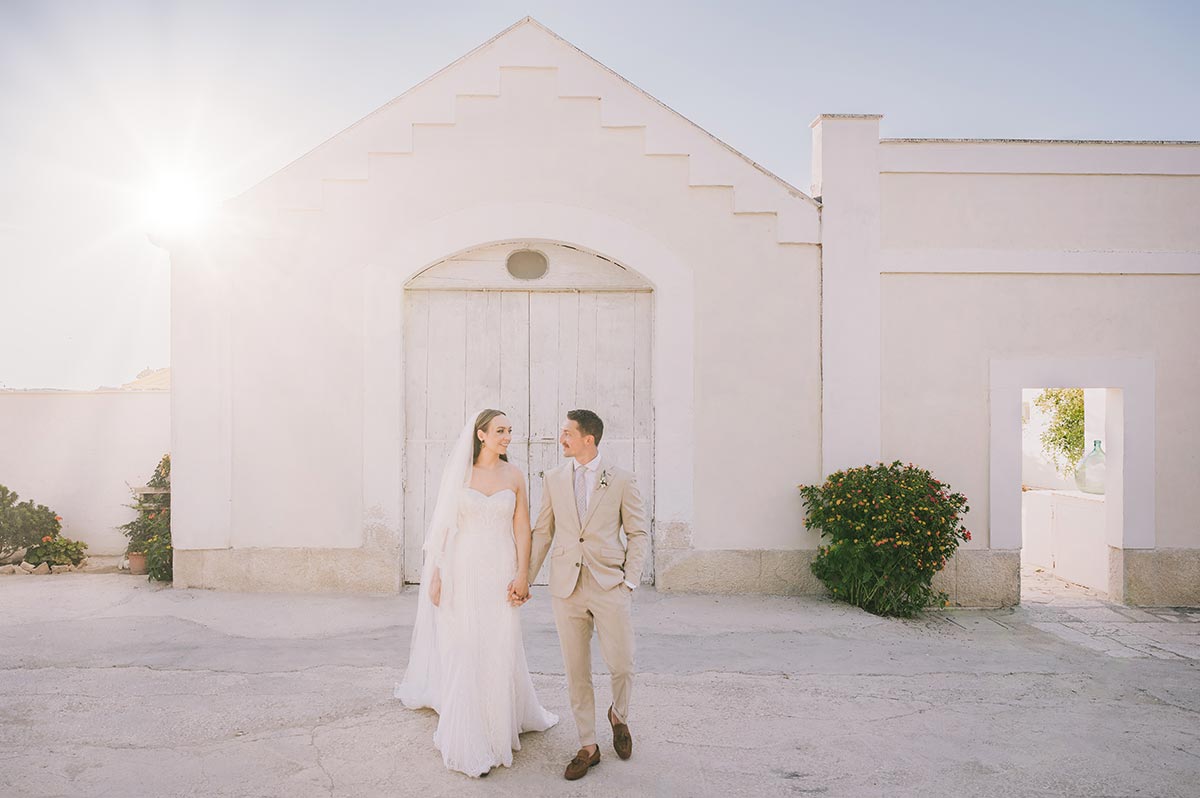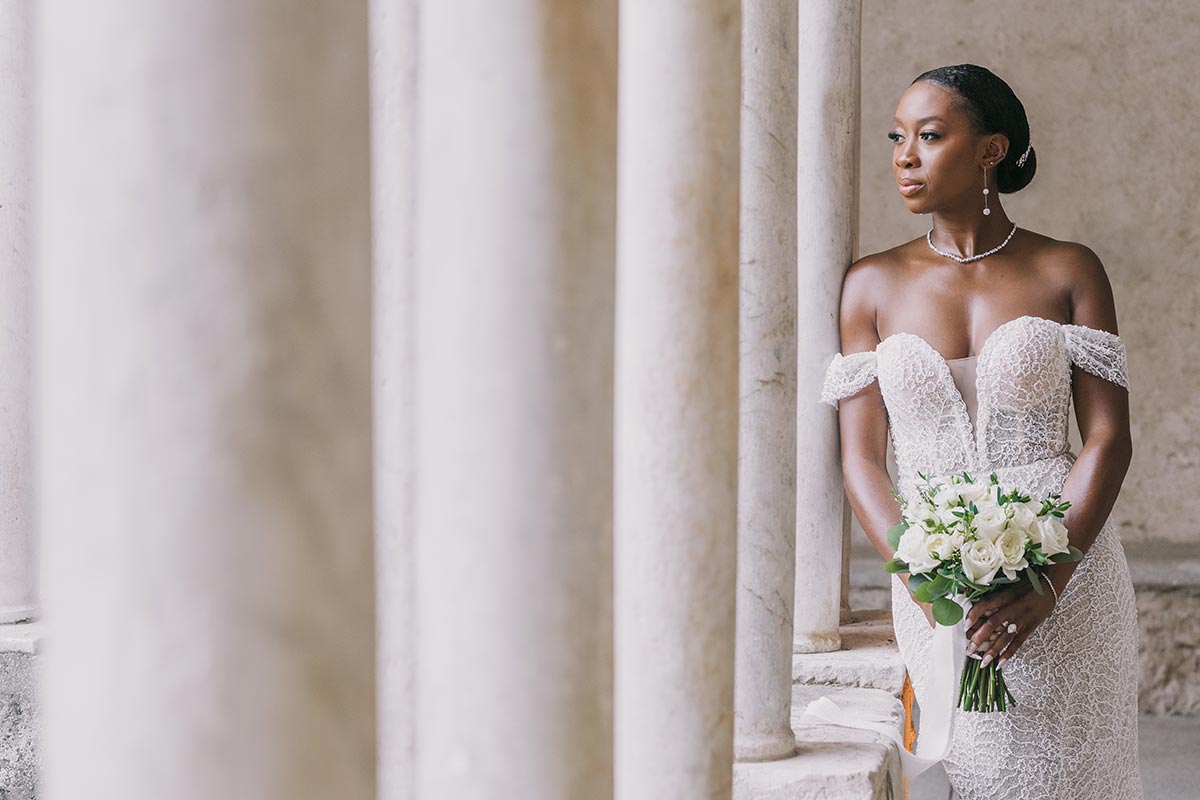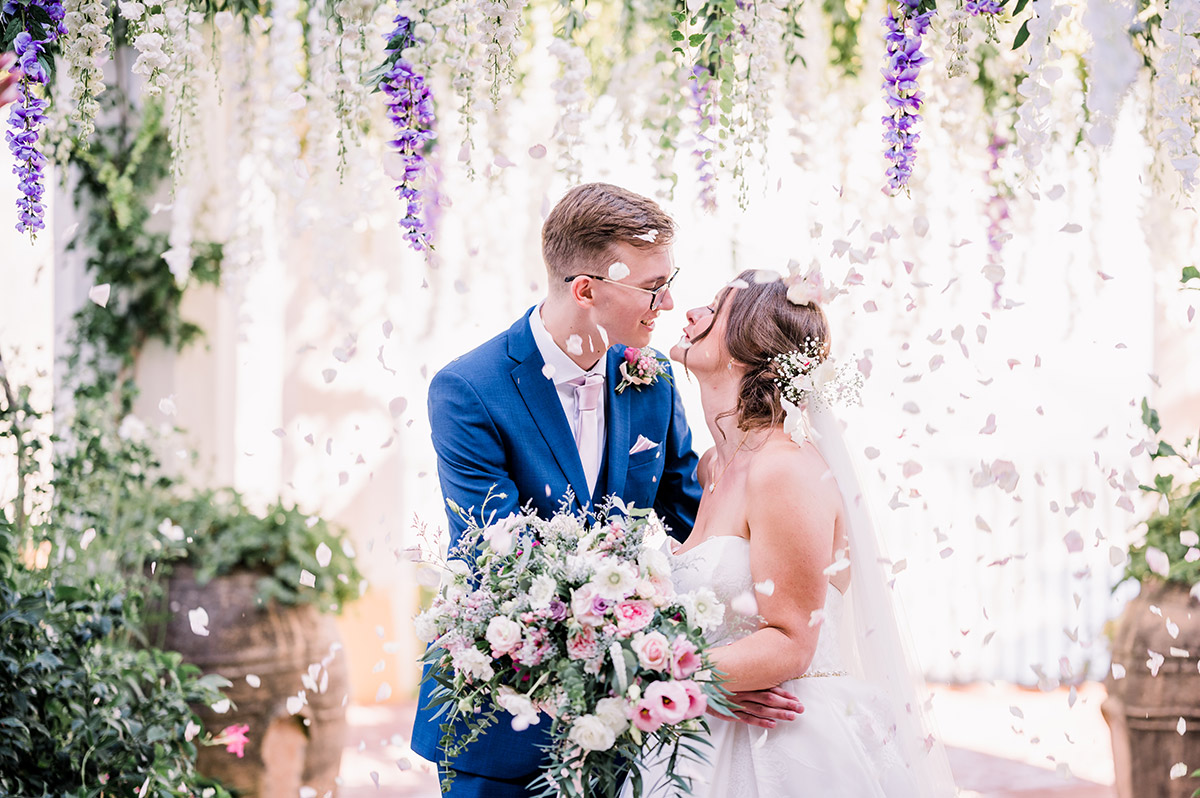 Dream with your wedding planner Amalfi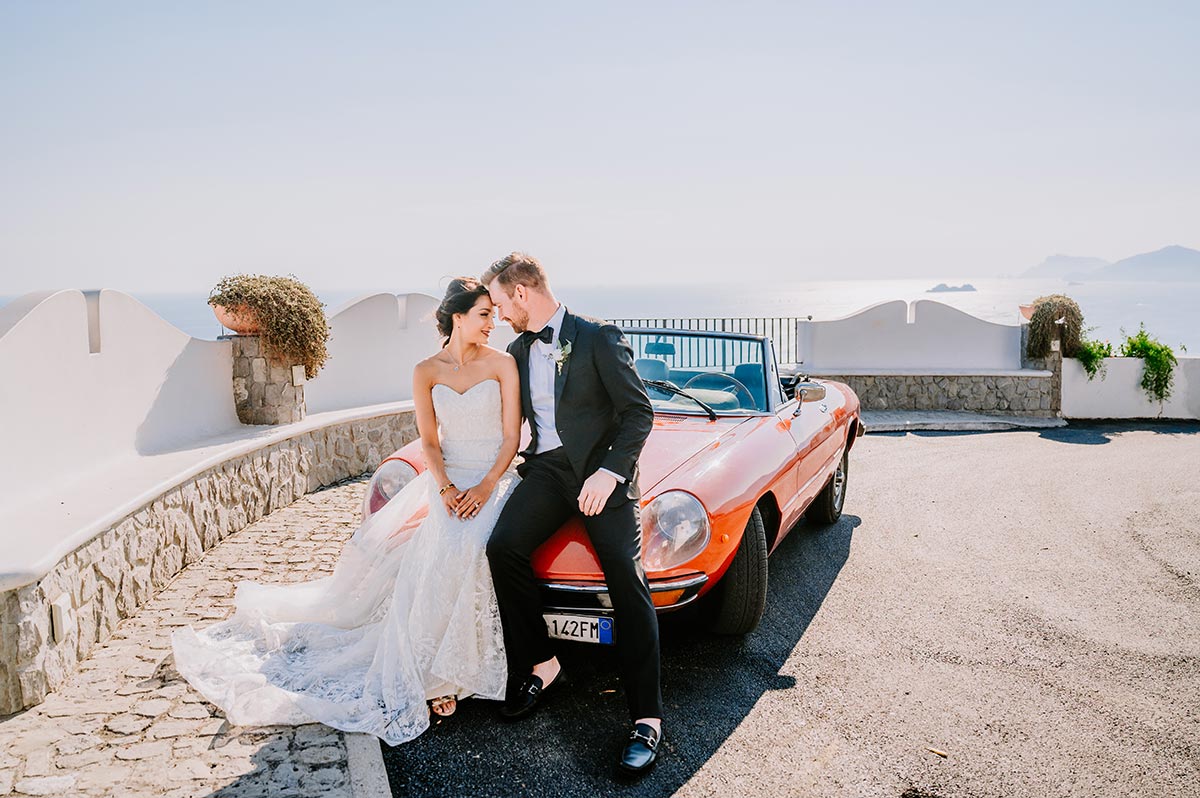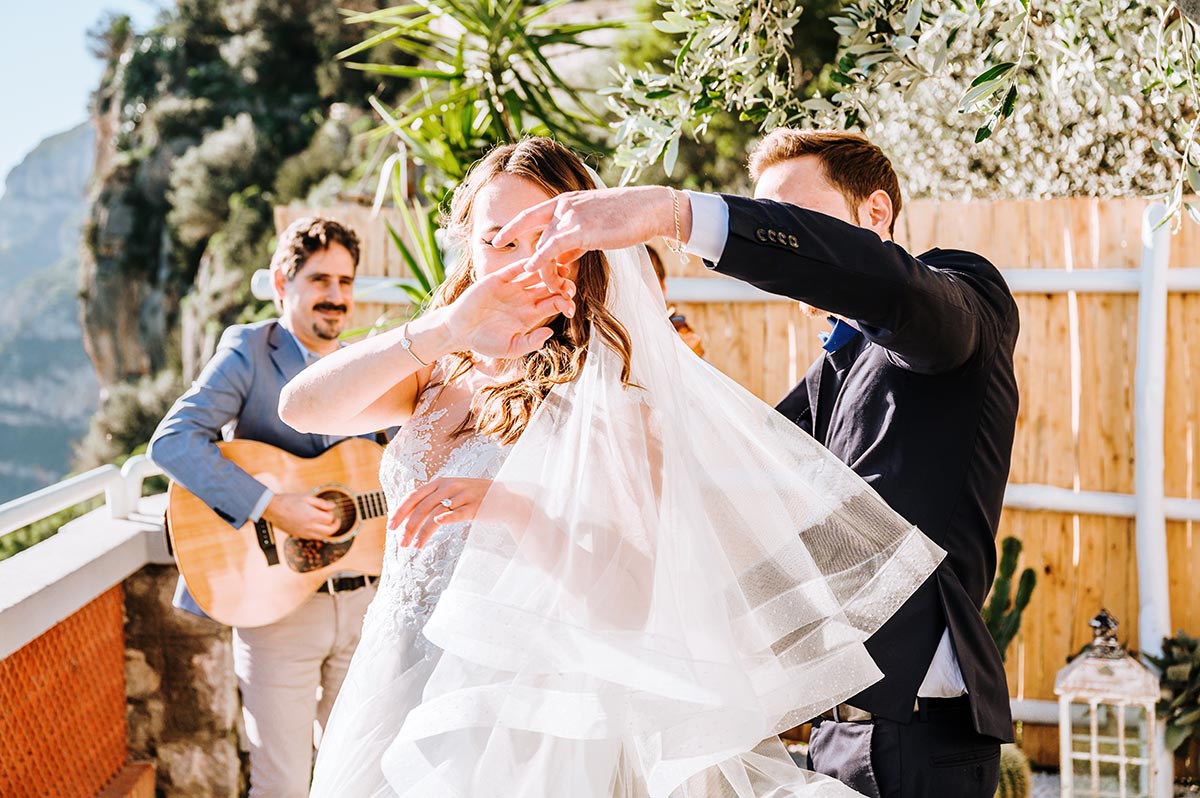 Close your eyes and imagine the enchanting Amalfi Coast: Amalfi, Ravello, Positano. Many people dream of a wedding in these places of Southern Italy. Infact, they offer sun, beautiful landscapes, towns steeped in history and villages overlooking the sea. So you have found a wonderful environment for your wedding!
Music and the entertainment are underestimated and that's a big shame.
The right songs at the right moments can make the difference in your wedding in Amalfi.
You can choose a classic and vintage at the same time. There are also variety in terms of colours, yet not always it's possibile to drive a car in certain space in Amalfi Coast.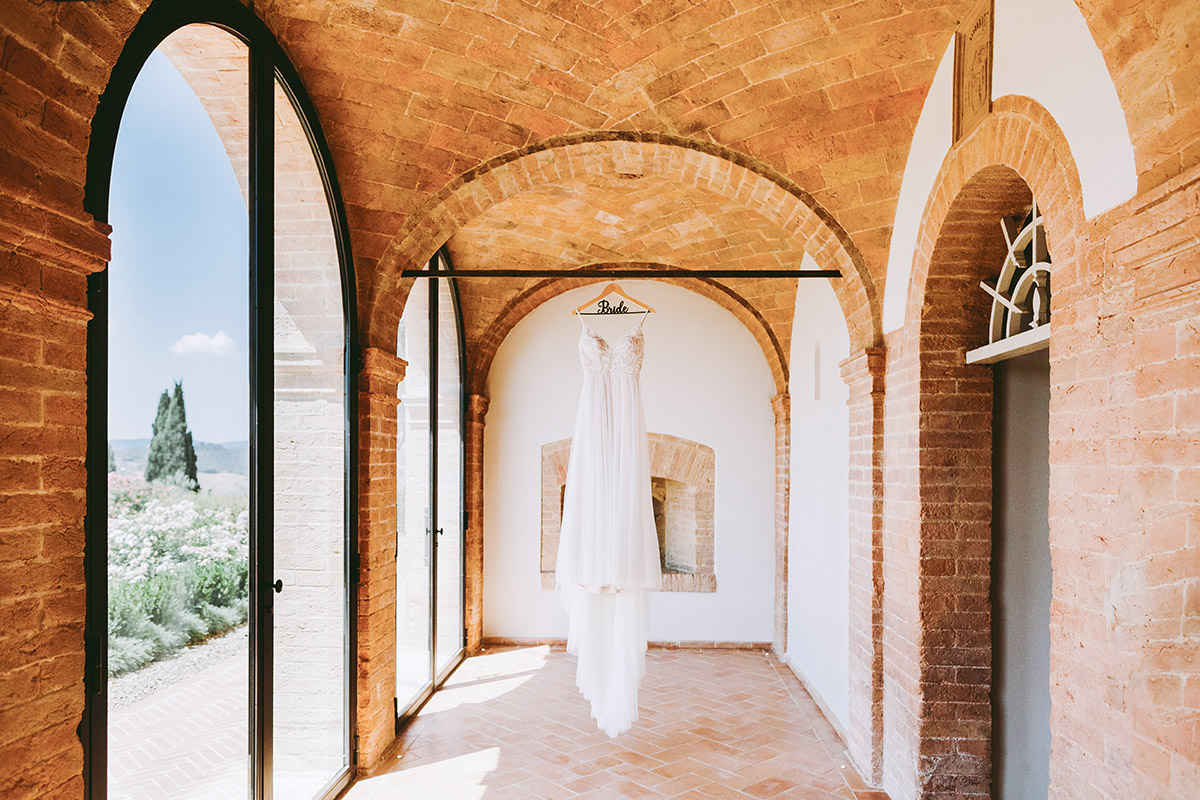 Photographers cooperate very often with local wedding planners and know very well which ones of them focus more on classic weddings or instead more on trendy ceremonies. Once decided your favorite style, which are other fundamental aspects in choosing a good wedding planner? The experience, the knowledge the wedding planner has of local suppliers and facilities, the professionalism. These are very important features, even before to ask about quotation and prices.
A villa, with a stunning view of the surrounding coastline can be the perfect place for a classic ceremony; or maybe a garden or also a courtyard protected by the shadow of ancient trees. Just share your ideas with the wedding planner and step by step you'll see your dreams become real.
The leven and quality of customization is huge. For example you should have a look on our article that will show you how is cool a symbolic wedding in Ravello.
Every bride desires to be different and to feel unique and the wedding dress plays a vital role!
Amalfi wedding dress and wedding dress Ravello choices will surely amaze you.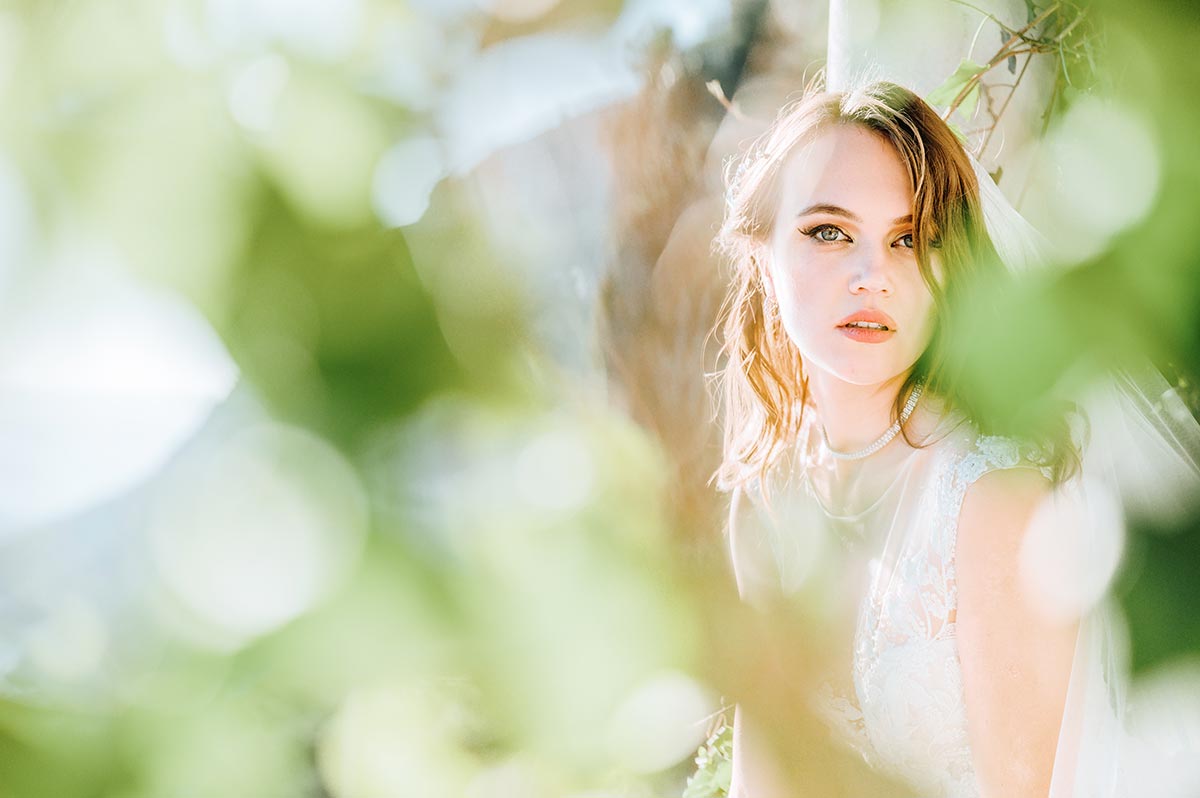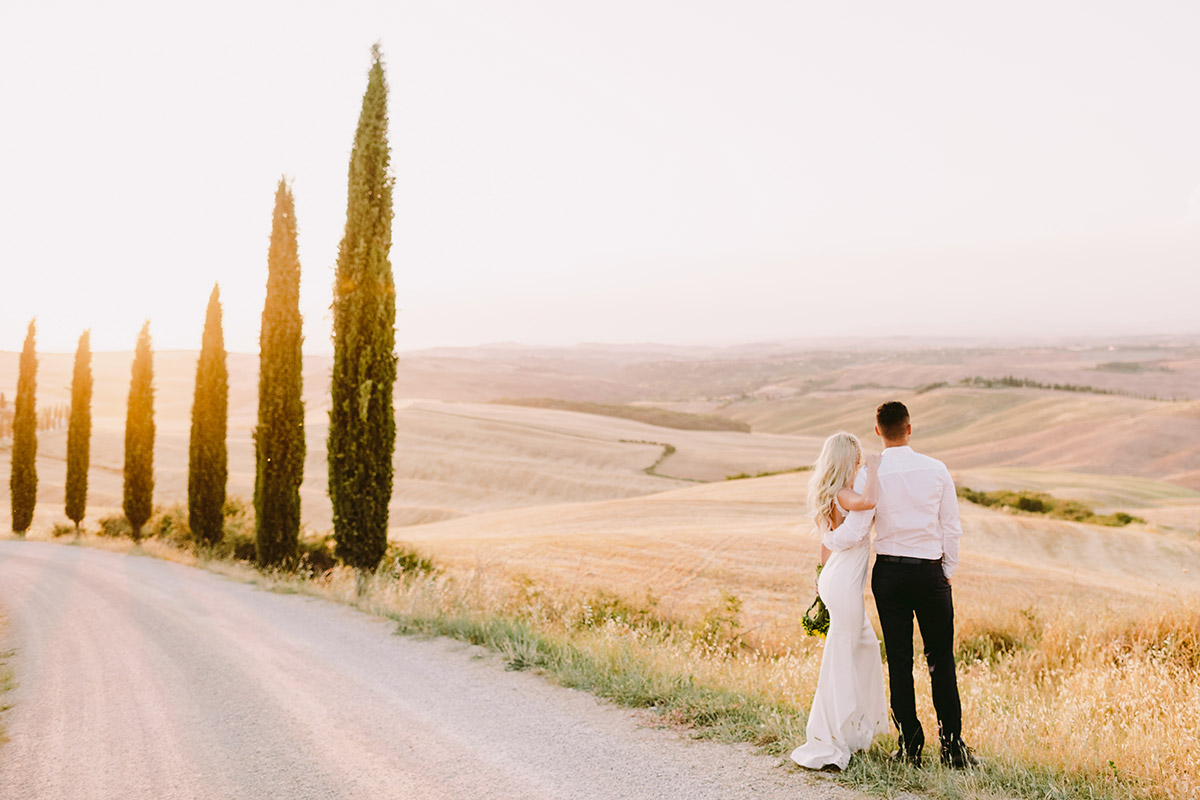 Working with a wedding planner in Ravello
The Amalfi Coast is full of inspiration for couples, who are getting married. It's possible to find a professional wedding planner only if you follow few guidelines in Amalfi Coast. But it's very important to choose someone, who is very close to the location.
Therefore, if you're in Amalfi you'll better ask an wedding planner Amalfi, but if you prefer for example Positano, my advice is to look for a Positano wedding planner.
Choosing the right videography style is essential to complete what photography alone already makes.
We also craft solo creative portraits. It's a suitable service for those who are artists, actors, and creative people.
You might dream about a classic ceremony. So, let's choose Ravello as charming location for your wedding.
Ravello is renowned for its beauty; people, who have visited this town, say that it is able to restore your soul.
A Ravello wedding planner can guide you discovering the best venues to design your dream of a Classic Wedding.
Classic, modern, boho chich weddings: no matter which is your style: you will experience something unforgettable on the Amalfi Coast. Doing by yourself could be somethimes a really messy experience, in most of the case when you are from overseas and don't know the italian way to organaze and planning such a big event. Discover all the things that a wedding planner can do for your Amalfi Wedding.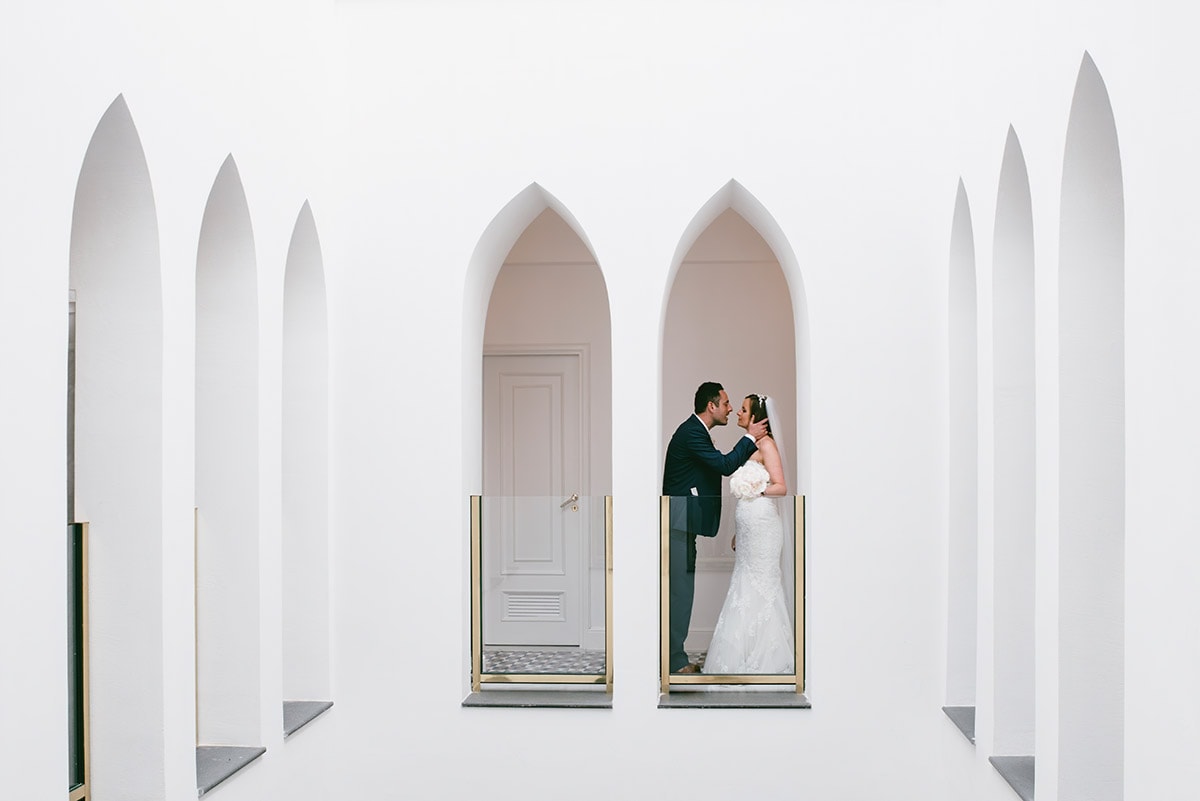 GET IN TOUCH WITH OUR STUDIO