Organizing a wedding abroad is not easy; on the contrary, it involves a considerable expenditure of money, energy, effort, patience, and much more. Often, with the hectic life that we lead nowadays, it is impossible to organize the entire ceremony at best by relying exclusively on their strengths and those of their partner: this is why many couples opt for hiring a Ravello wedding planner.
During our career - as Amalfi Coast wedding photographers - we have built a solid network of contacts and collaborations with the best wedding planners in Ravello, able to make your dream wedding come true.
Our considerations and the best advice on choosing a wedding planner in Ravello
When choosing a wedding planner in Ravello Italy, it is essential to consider several factors and seek out advisors with a modern and open-minded approach. Finding Amalfi Coast wedding planners open to collaboratively working with clients and vendors can be challenging. Here are some considerations and tips to keep in mind when searching for a Ravello wedding planner:
Look for Ravello wedding planners with experience in the Amalfi Coast area: A planner familiar with the local wedding venues, vendors, and customs will handle any challenges better.
Seek out wedding planner Ravello with a diverse portfolio: A planner with experience working with various clients and vendors will be more adaptable and open-minded.
Consider their communication style: It is crucial to find a planner who is responsive and open to your ideas and needs.
Look for up-to-date planners: A wedding planner in Ravello Italy, aware of the latest trends and technologies, will be better equipped to help you create a modern, stylish wedding.
Overall, finding an open-minded, experienced, and communicative wedding planner in Ravello will be critical to a successful wedding planning experience on the Amalfi Coast.
Ravello Amalfi Coast wedding planners with a modern, open-minded approach to clients and vendors are not guaranteed to be found on the Amalfi Coast.
The mainstream is keeping a standardized approach and imposing it. That's why – as the best wedding photographers in Italy - we work hard every day to keep the standard of our services high; differentiating ourselves from this anonymous approach is our mission.
Ravello wedding planner: choosing the right service
Couples have various choices for all weddings in Ravello and must make certain decisions beforehand. So, when evaluating a destination wedding planner Ravello, the first thing to do is figure out what kind of service you need.
A full-time figure can manage every single aspect of the wedding organization, including entertainment during the banquet, decorations, flower design, and catering, and monitoring every little detail to make unique and unforgettable your luxury wedding in Ravello.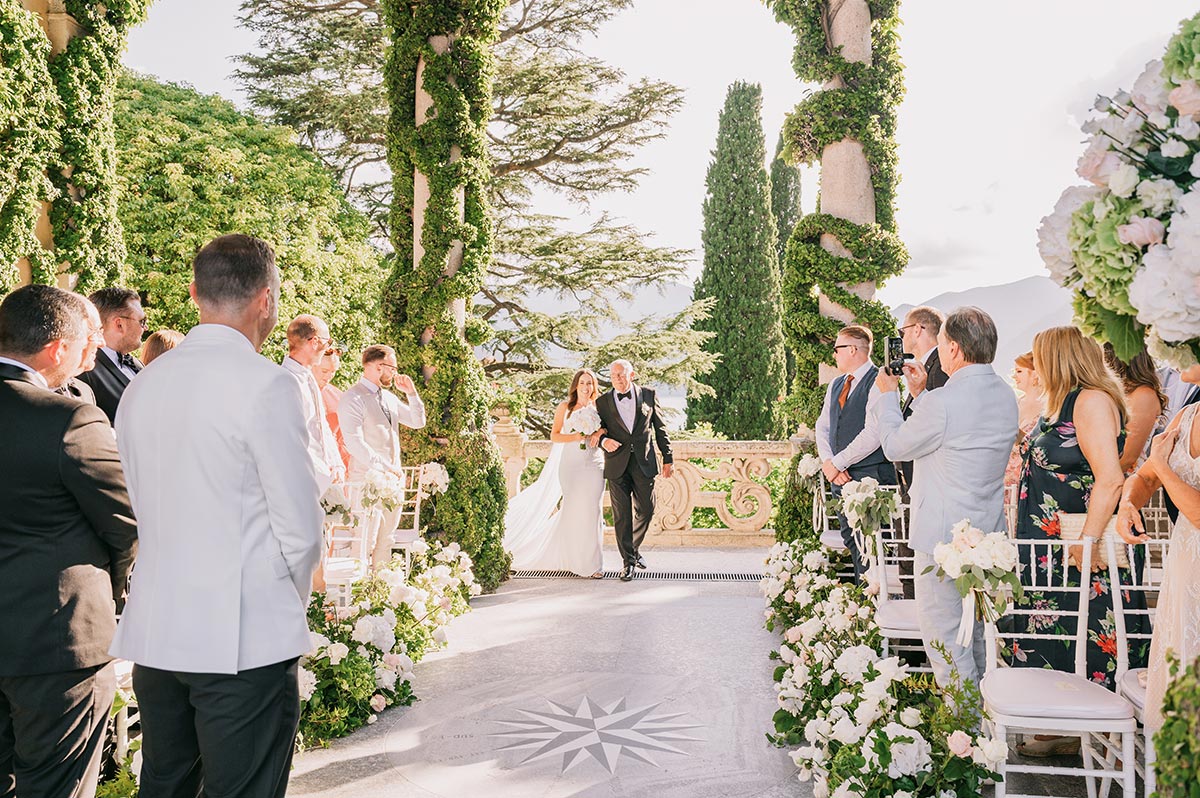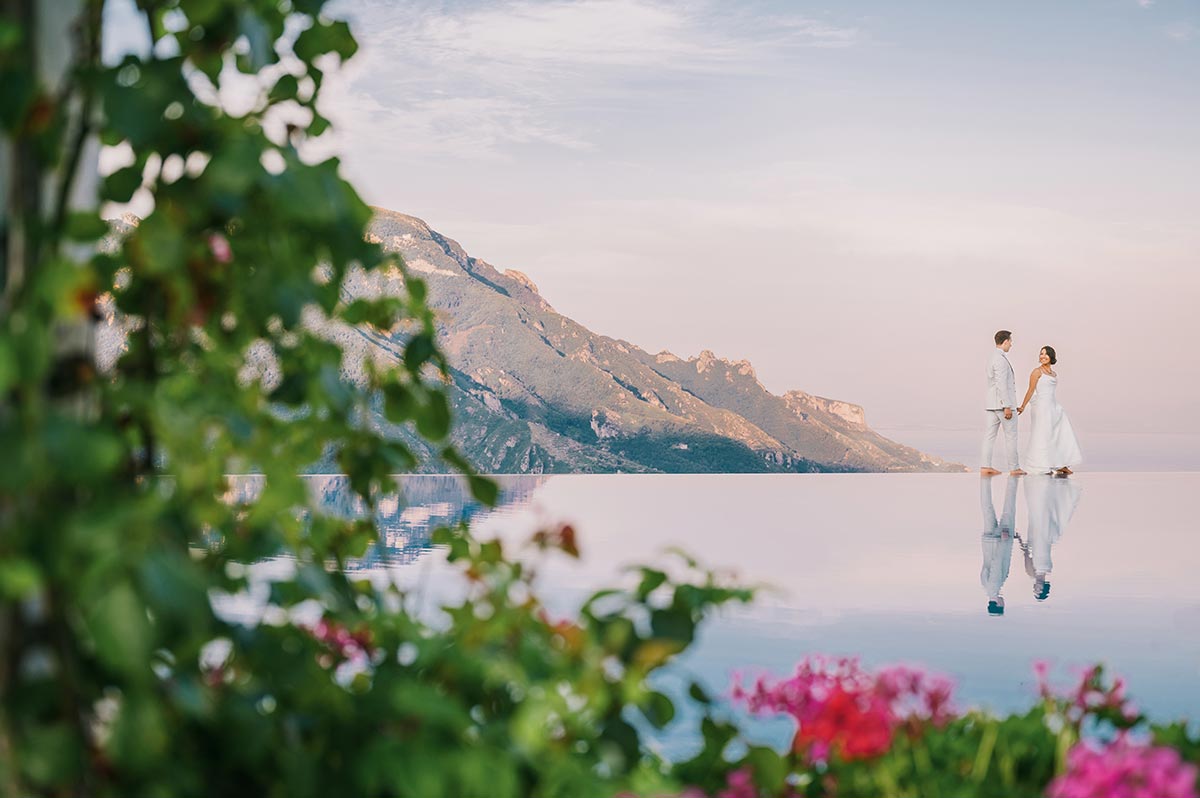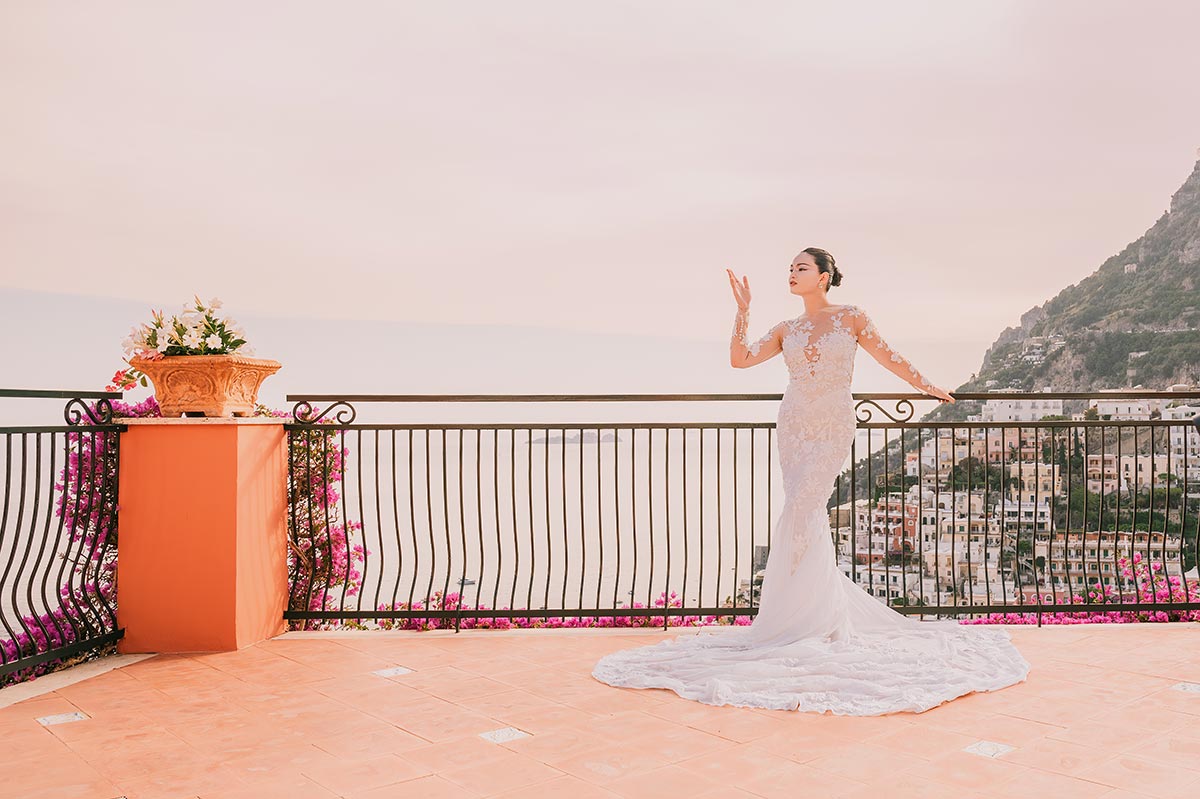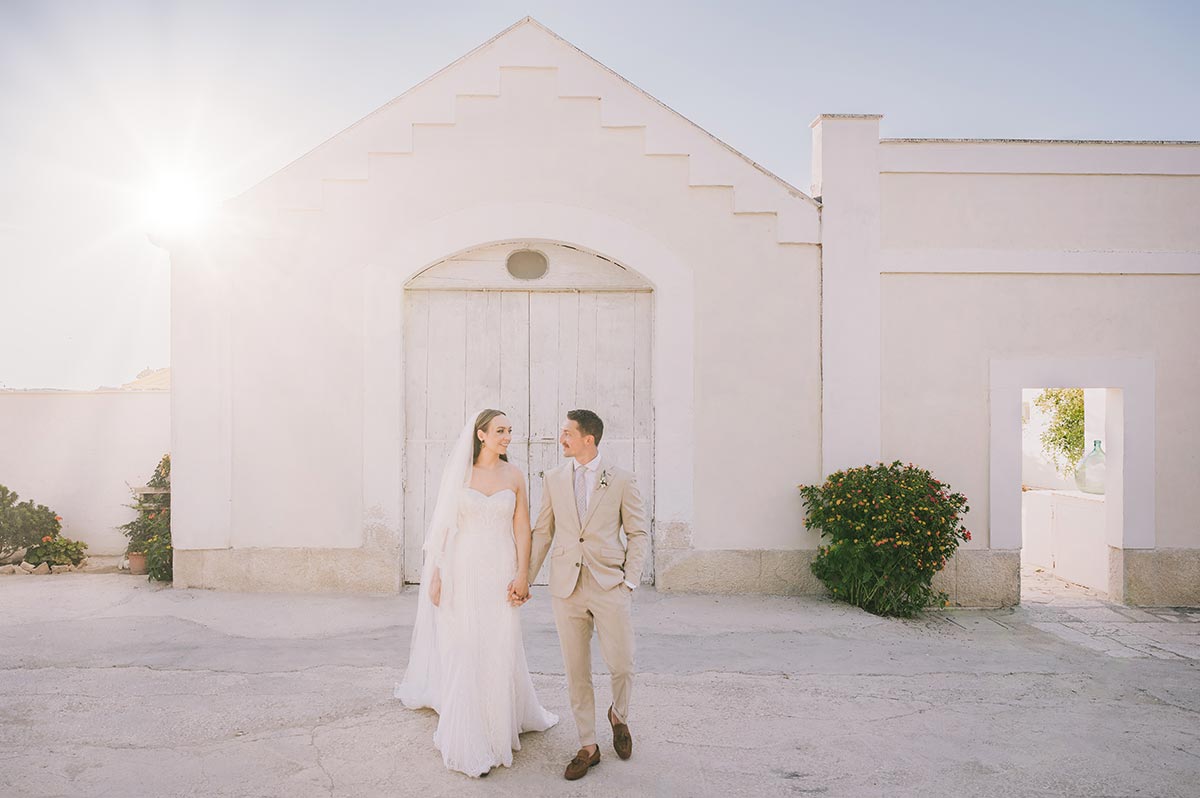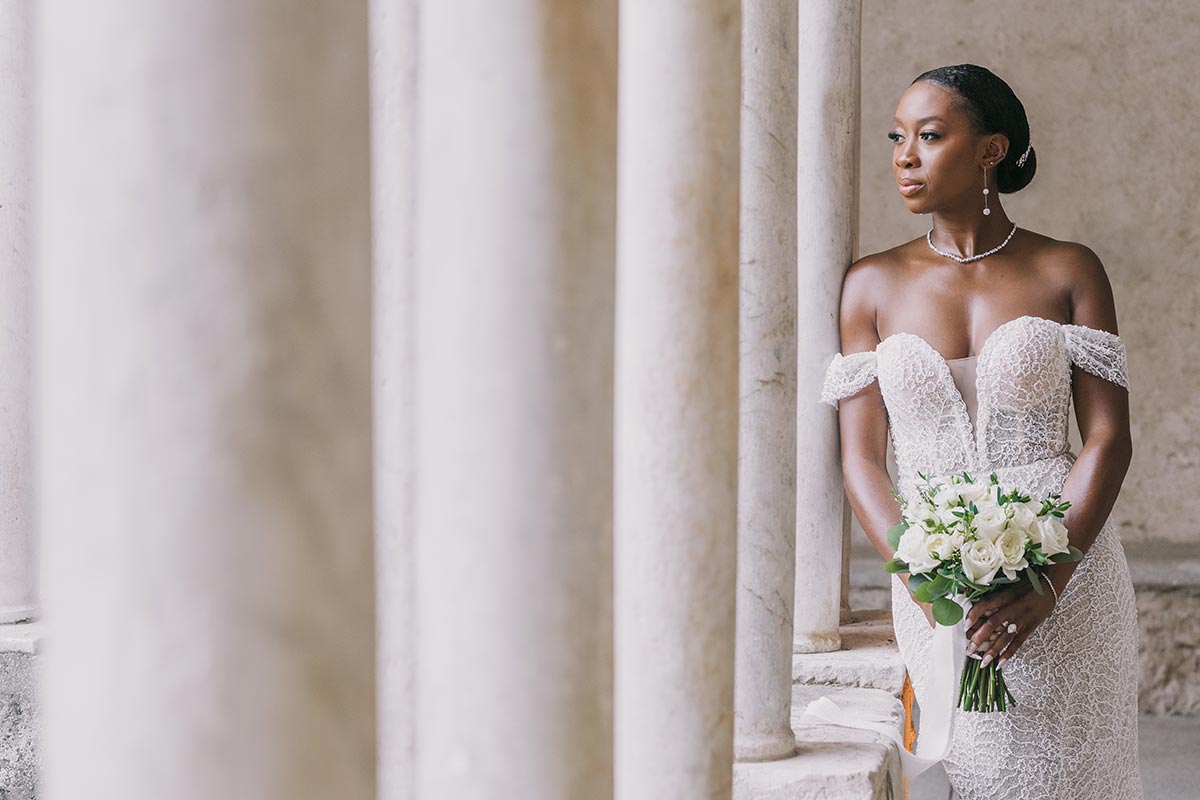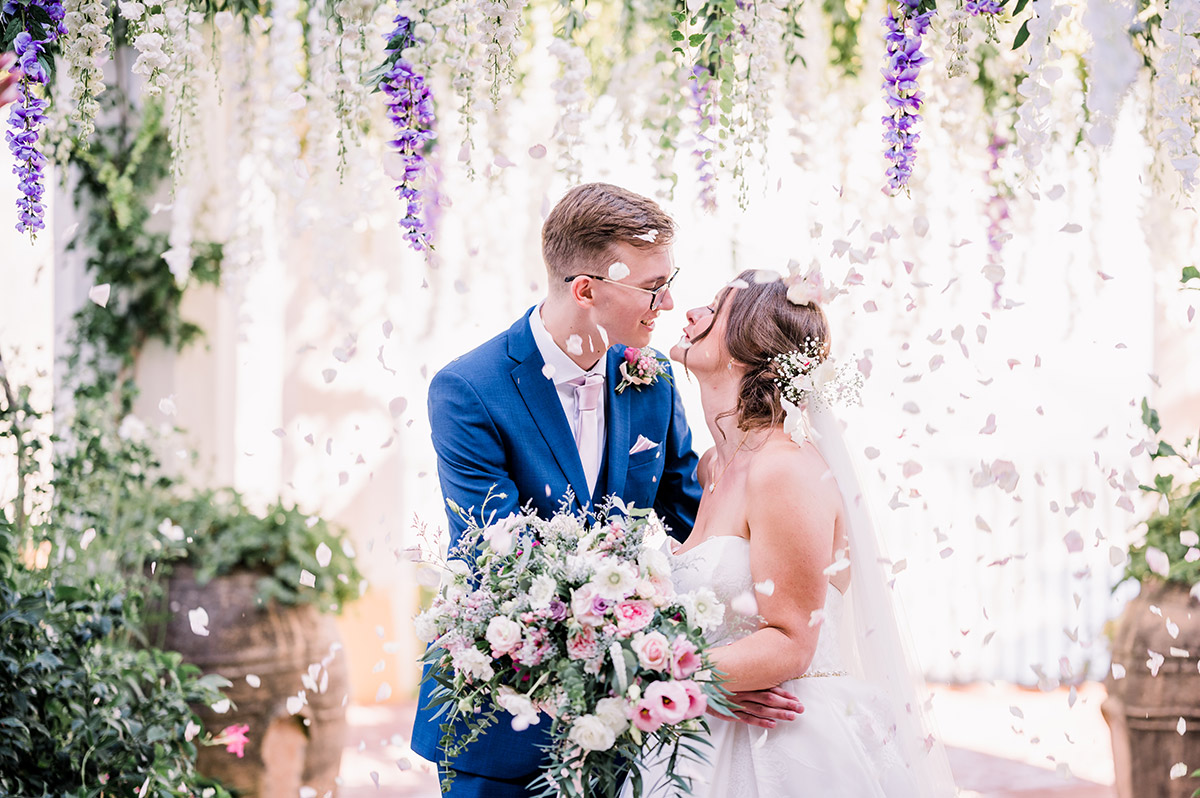 Yet, some wedding planners in Ravello offer partial management of the organization. The various suppliers needed for the wedding, including managing payments, aim to help couples select the right entertainment and support them generally.
Partial services can save some money and time for the couple who wants to get married in Italy, but the nature of this service still leaves all the hard work in the hands of the couple. On the other hand, a full-time service certainly lowers stress and helps one enjoy an unforgettable day.
By hiring a Ravello wedding planner, you avoid the risk of suppliers not being skilled enough
Relying on friends of friends who work as photographers or florists can be risky, as well as entrusting such an important event to those who need more experience. On the big day, you may find yourself in front of bland flower decorations, which you will not be able to change, while after a couple of months, you could browse an album with anonymous photos.
Instead, as Ravello wedding photographers, we will suggest some of the best Amalfi Coast wedding planners, who will introduce you to selected high-level suppliers – experts in exclusive Ravello weddings – who will propose projects suitable for the dream wedding. You can choose among the best professionals, always supported by your wedding planner Ravello Italy who will take care of the whole process.
Establish a trusting relationship with your wedding planner in Ravello Italy
During the first meeting with the various professionals, you will want to consider and pay close attention to the attitude and words each Ravello wedding planner will pronounce. Please don't choose the most expensive, but choose who truly cares about your story and how you imagine your wedding or symbolic ceremony in Ravello.
Choose the Ravello wedding planner most interested in you, your love story, tastes, and the ceremony you want.
The perfect wedding planner Ravello Amalfi Coast Italy, should only advise you when needed and listen most of the time. They have the difficult task of understanding your tastes and organizing your desired ceremony. Still, they can only do it correctly if they focus exclusively on you and your partner.
Unique intimate elopements in Italy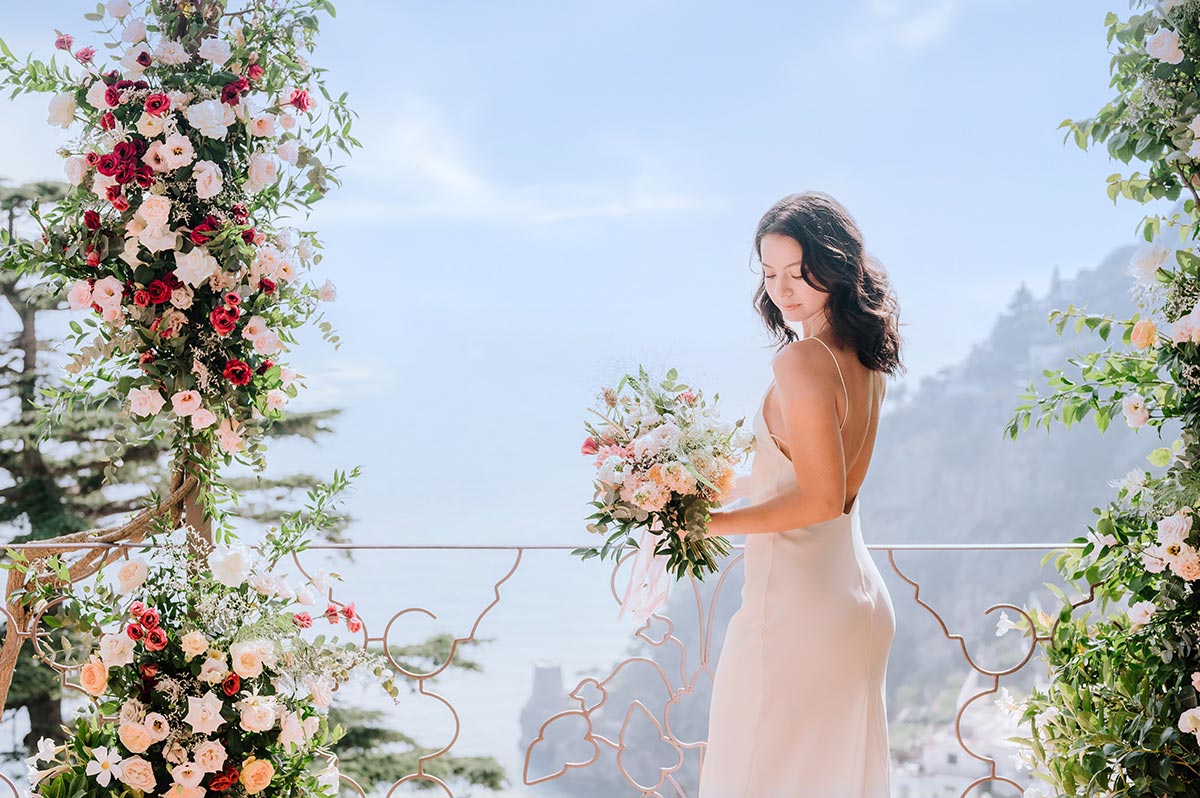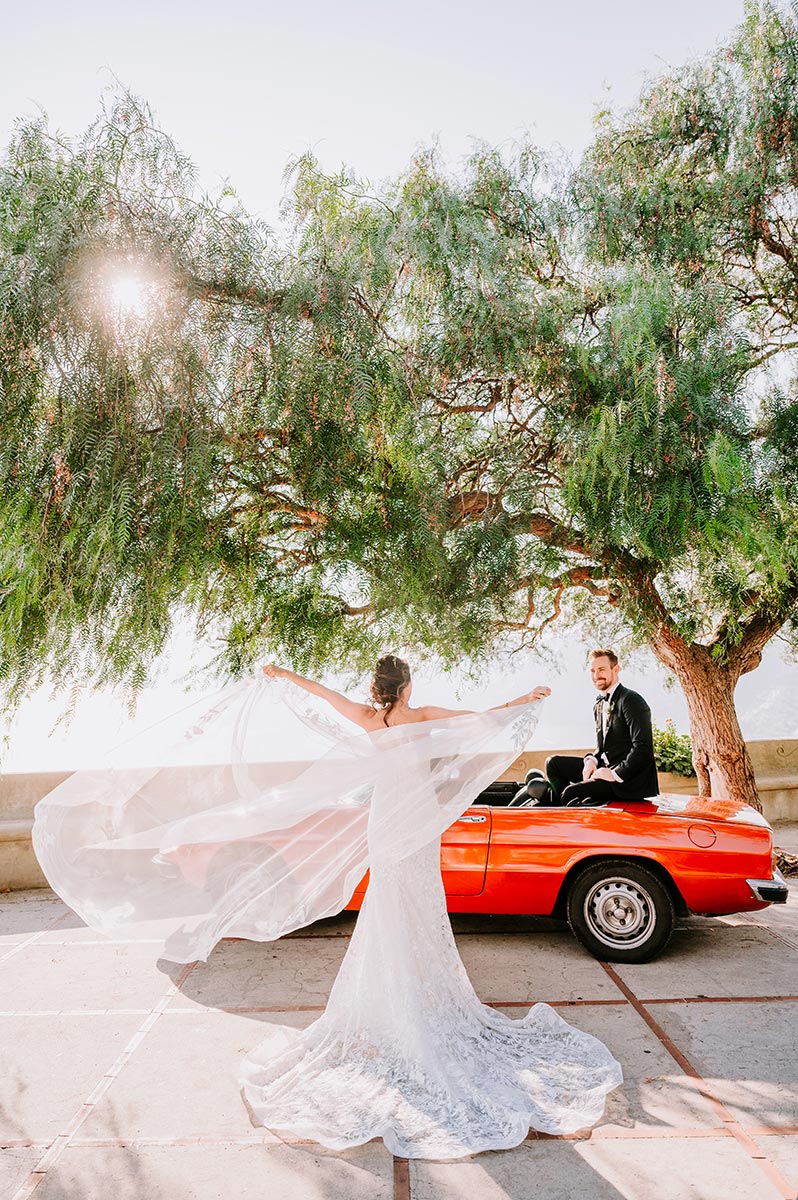 An intimate and private wedding in Positano. Find out how to make your elopement in Italy unforgettable with wonderful photos and unique details on breathtaking views.
An intimate wedding with a vintage car in Praiano. If well organized you can plan the ceremony in Positano and take pictures along the coast and driving a vintage car.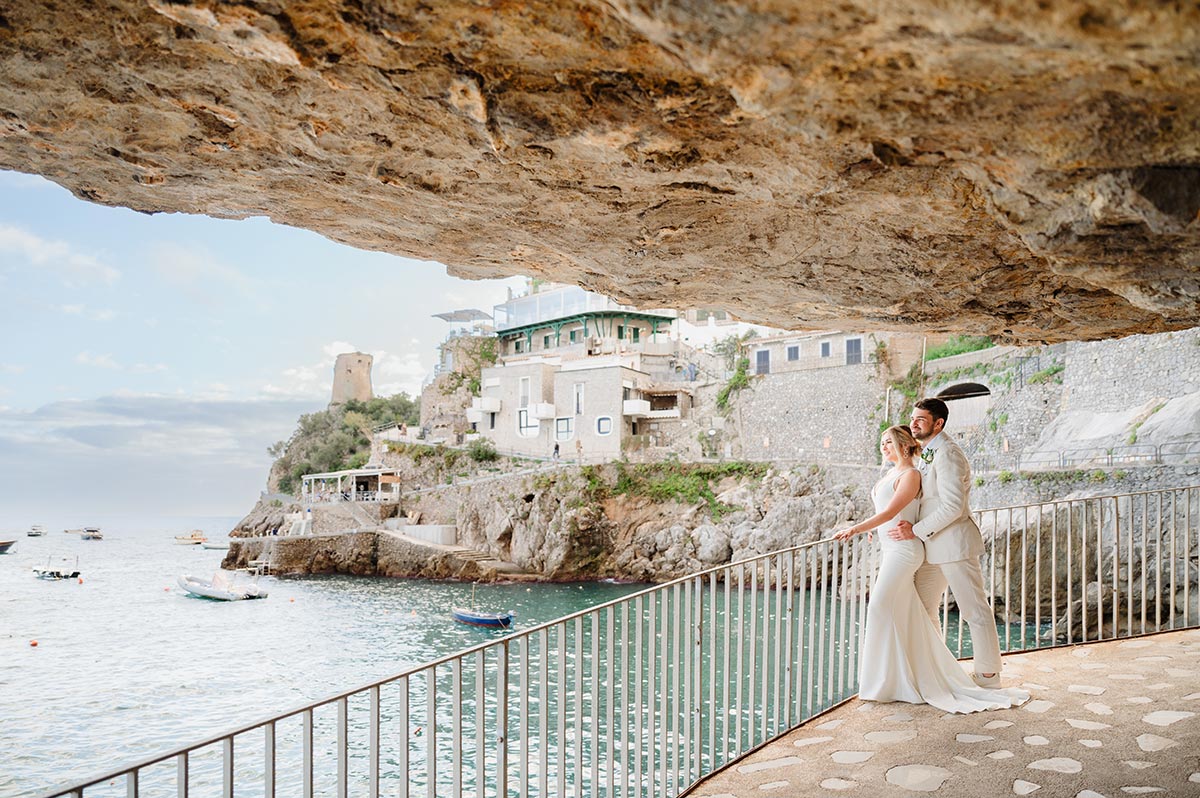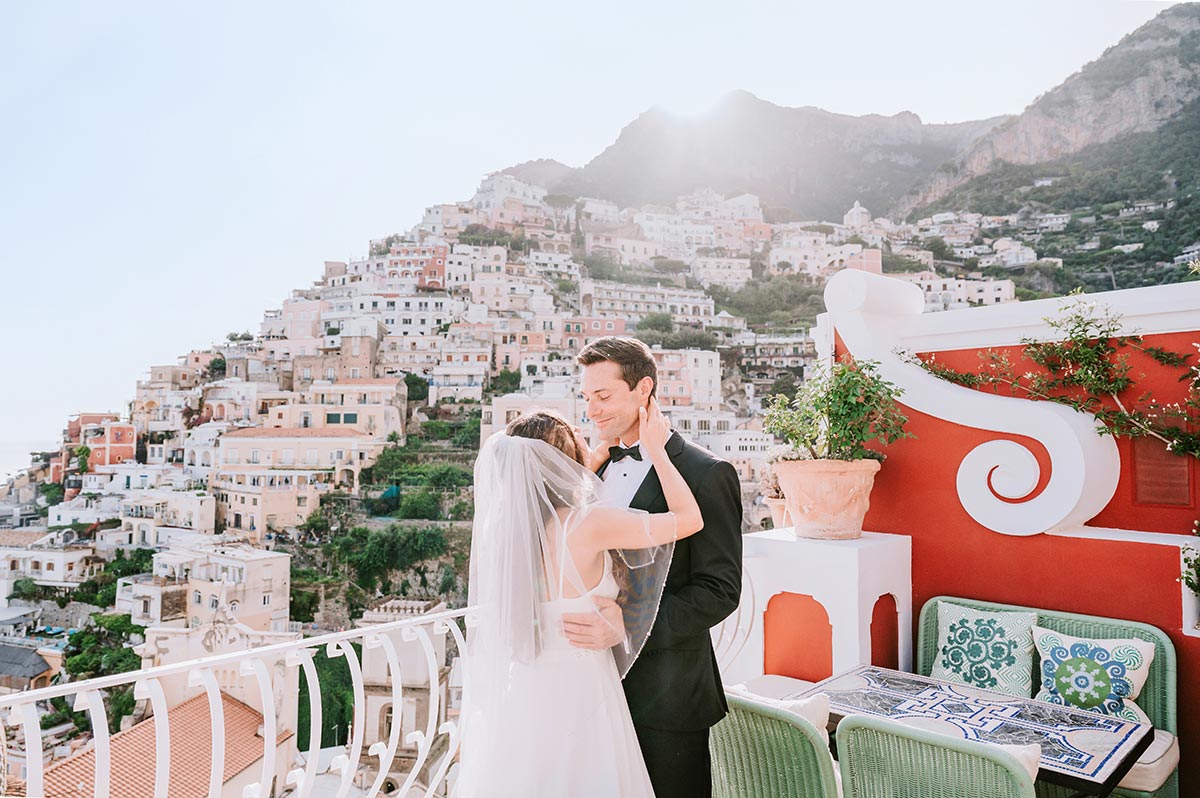 Our goal is to redesign the atmosphere of your wedding and give you a unique emotional record of a perfect day.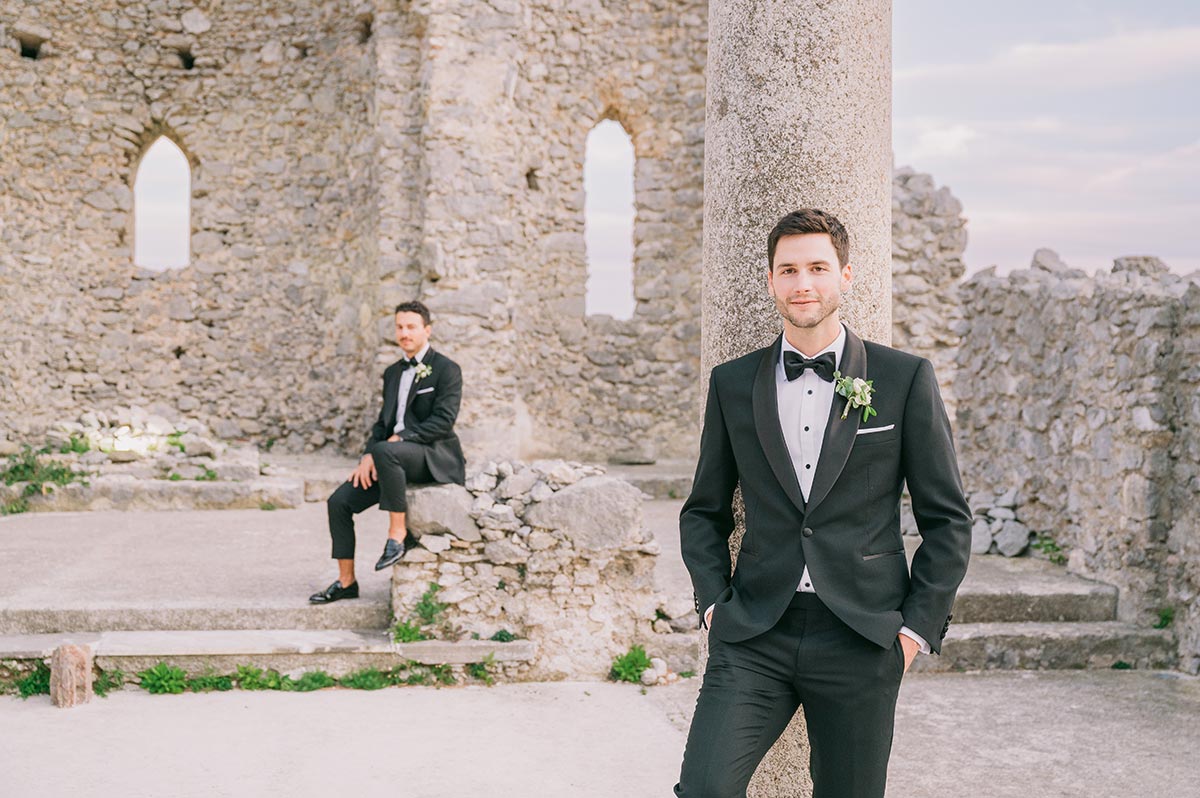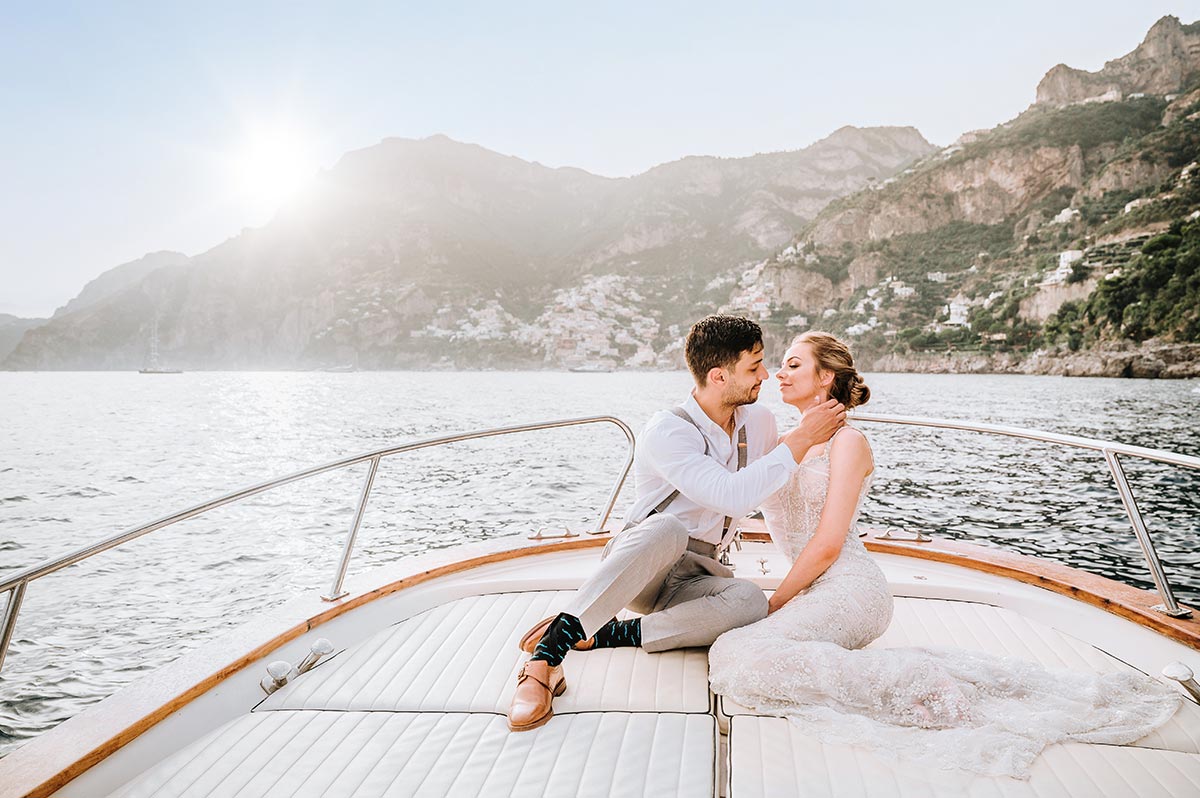 For you who love luxury and elegance, refinement, amazingness on such an important day, there is a dream to live with no delay.
If at your first meeting, the wedding planner Ravello Amalfi Coast seems taken by something else, or if they discard all your ideas a priori, trust us: you should discard them!
The five winning points in choosing a wedding planner in Ravello
Several points distinguish a luxury wedding planner from a non-professional wedding planner in Ravello Italy. First, they will aim not only to organize weddings for all tastes and every need but thus give the customer the best possible service, always based on attention to detail and with the guarantee of a fixed presence at all stages of preparations: from planning to meetings with suppliers, from setting up to the day of the event.
FLEXIBILITY: with today's busy life, you often need more time and energy to plan everything. For this reason – as destination wedding photographers – we suggest a Ravello wedding planner with highly flexible times and methods of appointment. They will organize the meeting when you are comfortable via Skype or in person, always accompanied by the appropriate tools and material for the meeting to be comprehensive;
KNOWLEDGE OF THE AREA: it is easy to fall in love with the Amalfi coast, but choosing the right location for your wedding is equally challenging. Thanks to experience, a wedding planner Ravello Amalfi Coast, can help you to find the best place that will suit your needs;
PASSION AND MOTIVATIONS: Very professional Ravello wedding planners are immediately recognized by how they present themself: showing great enthusiasm in what they do, you can be sure they will do their best to obtain a successful result. Love and ambition for the profession carried out are the two fundamental components that your destination wedding planner Ravello will have to convey to you at the time of the first meeting;
TAILOR-MADE EVENT: each wedding is unique, tailor-made like a precious tailored suit. The tastes and dreams of customers are fundamental: it is on these that the entire event must come to life. It is why each marriage should never be the same as another;
ATTENTION TO UNEXPECTED DETAIL AND FORECAST: One of the aspects that most distinguishes a wedding organized by a skilled wedding planner in Ravello Italy, is undoubtedly the almost obsessive attention to detail. In addition, right from the start, they also analyze with the spouses all the unexpected events (bad weather, for example) to avoid being caught unprepared and not ruin the most beautiful day.
Legal requirements and paperwork to get married in Ravello
Before envisioning your dream wedding in Ravello, you must handle legal requirements and paperwork. But don't worry; you don't have to do it yourself! Hiring a Ravello wedding planner who can handle all the legalities and paperwork is highly recommended, leaving you to focus on other essential aspects of your wedding planning.
First off, you'll need to gather some documents. You and your sweetheart will need to have valid passports and birth certificates. If you've been married before, you'll need your former spouse's divorce decree or death certificate. You'll also need to present a Certificate of No Impediment to Marriage (CNI), which proves that you're both free to marry.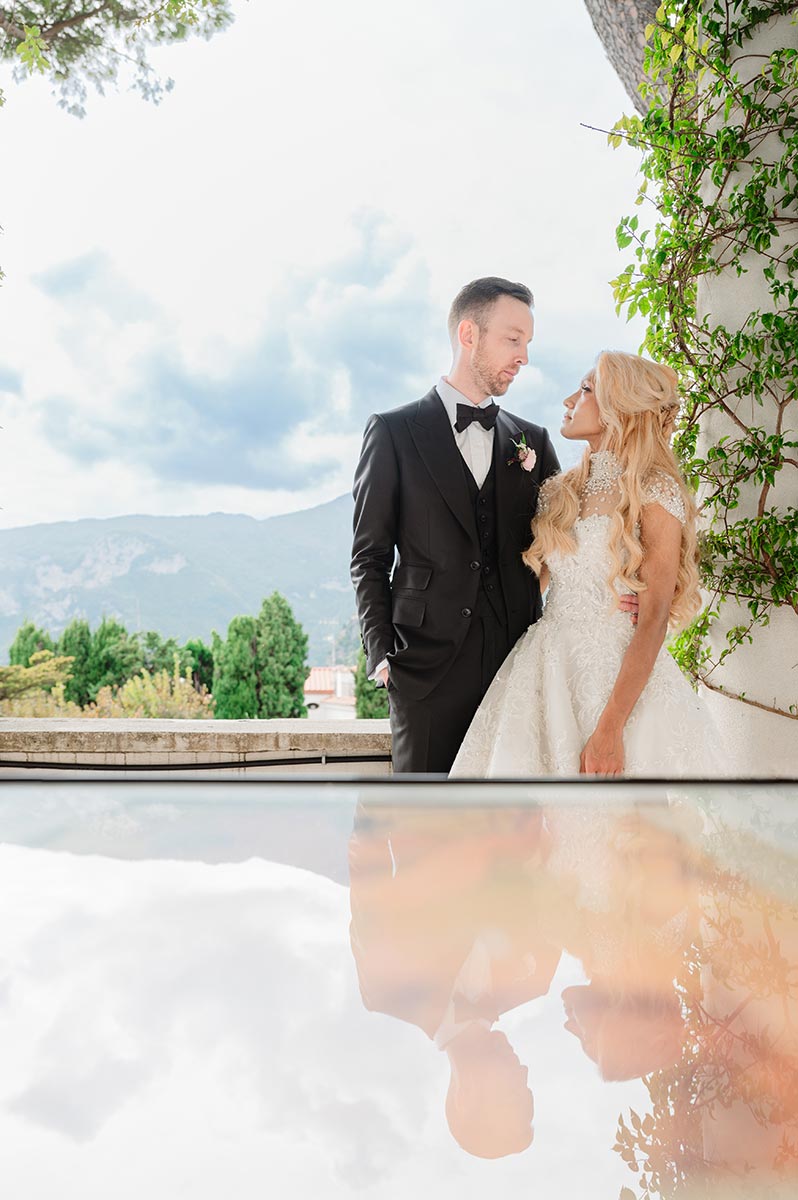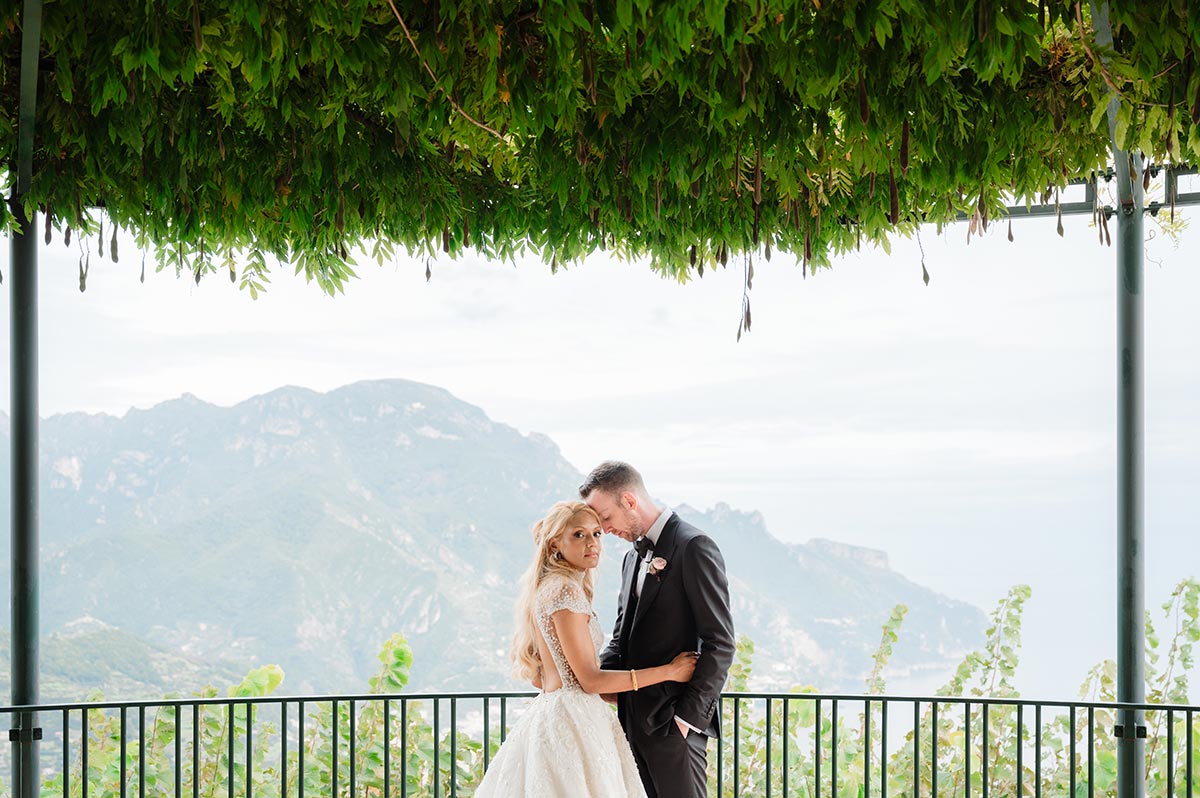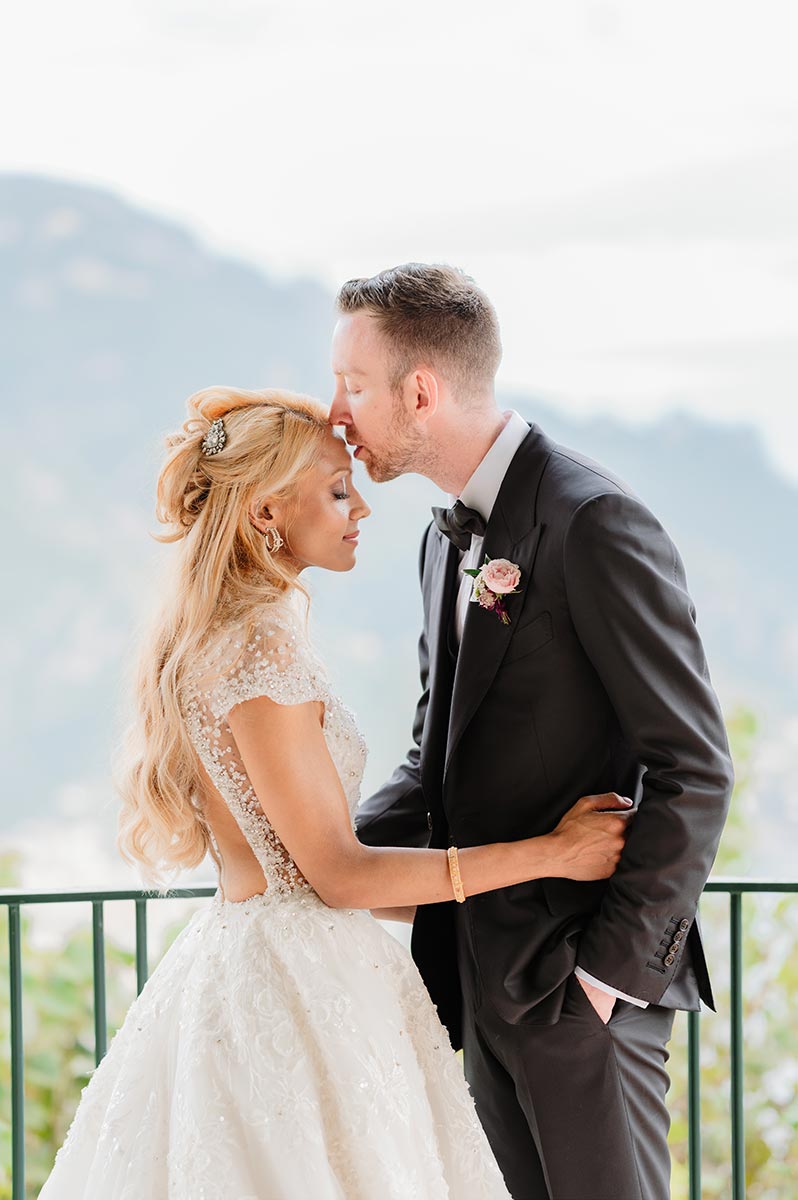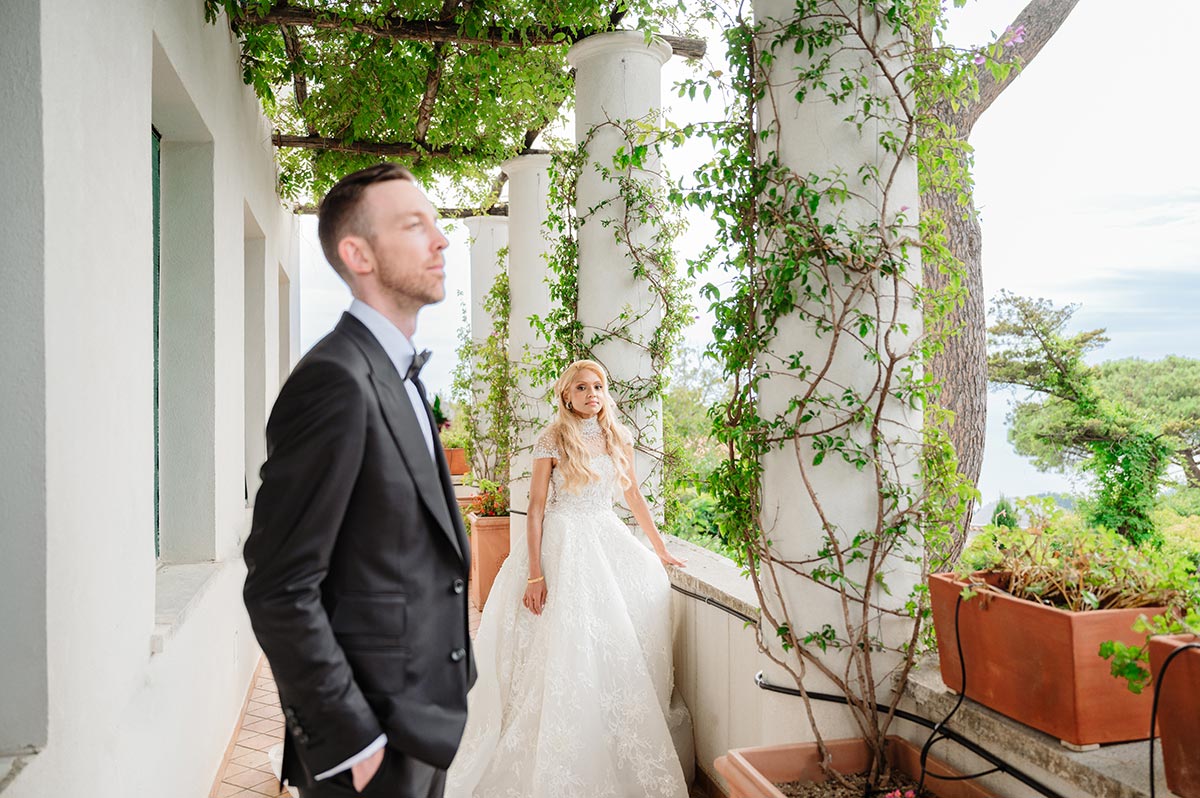 You might be asking, "How do I get a CNI?" Well, there are a few steps involved. You must make an appointment with your local registry office and provide basic information about yourself and your partner. You'll also need to declare that you're both free to marry and that there are no legal impediments to your marriage.
You must send the necessary documents to the wedding planner in Ravello to be translated into Italian once you have obtained them. Don't worry if you don't speak the language; the wedding planner Ravello Italy will take care of them. Just make sure to bring the originals and the translations with you.
Hiring a Ravello wedding planner can save time, money, and energy while ensuring your wedding is legal and meets all the requirements. It's a worthwhile investment that will pay off in the form of a beautiful and memorable wedding day that you and your guests will cherish for a lifetime.
Ravello wedding planner + our wedding photography services: the perfect combo
When you decide to entrust the organization to the Ravello wedding planner, you can abandon any worry and still be sure that it will be a perfect day, thanks to the skills of the person entrusted with everything.
There is only one solution to make your wedding even more magical, combine the perfection of our wedding photography services with the experience of a wedding planner in Ravello Amalfi Coast Italy we will recommend to you.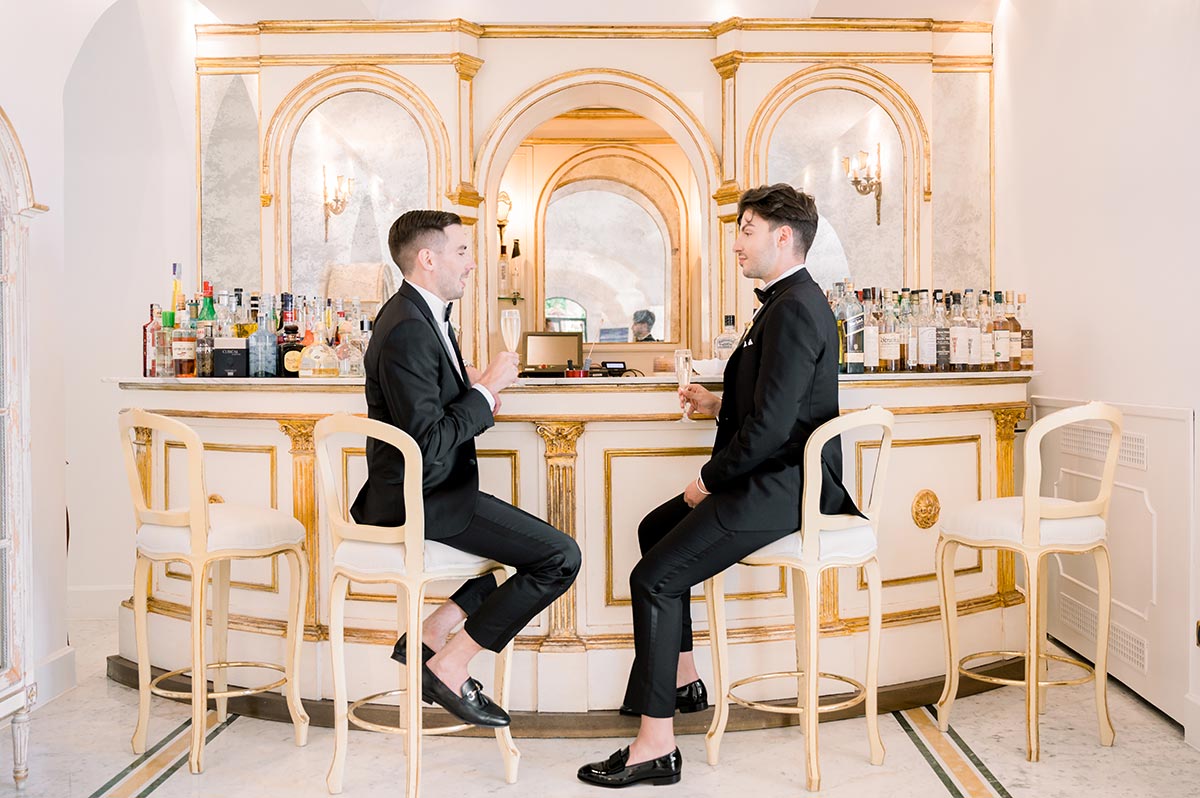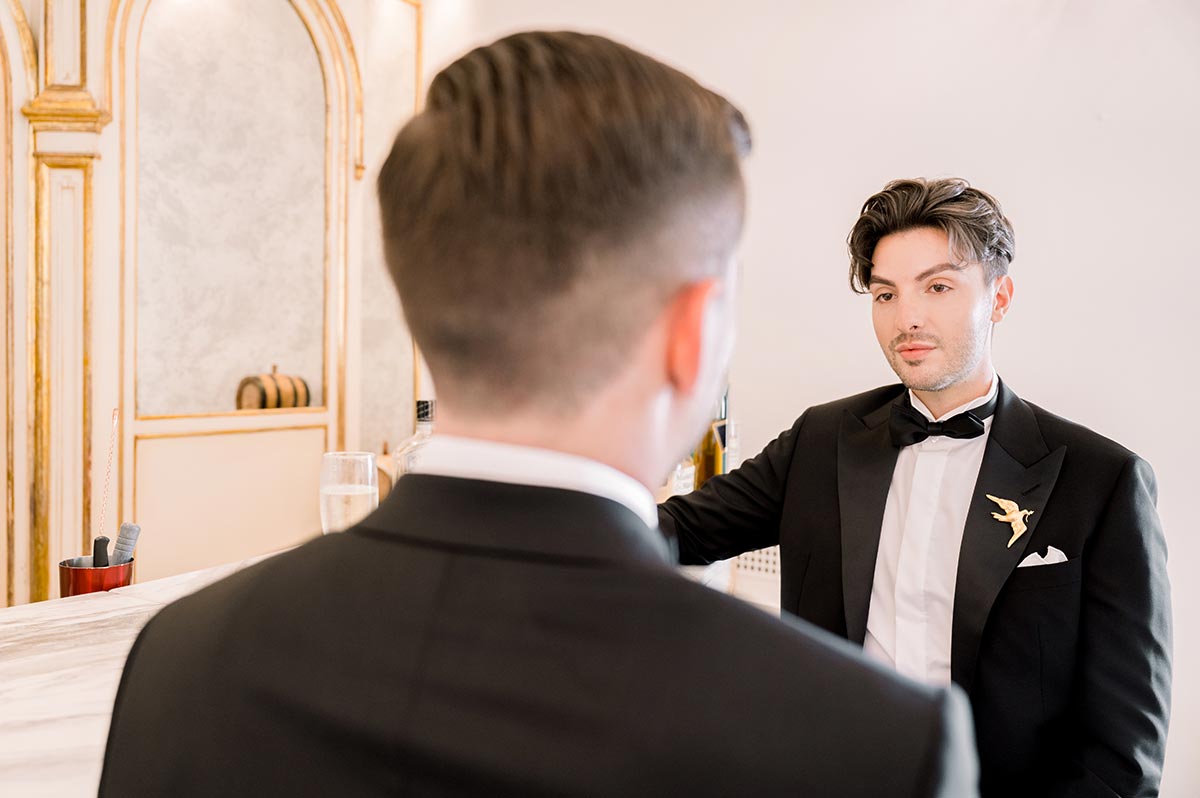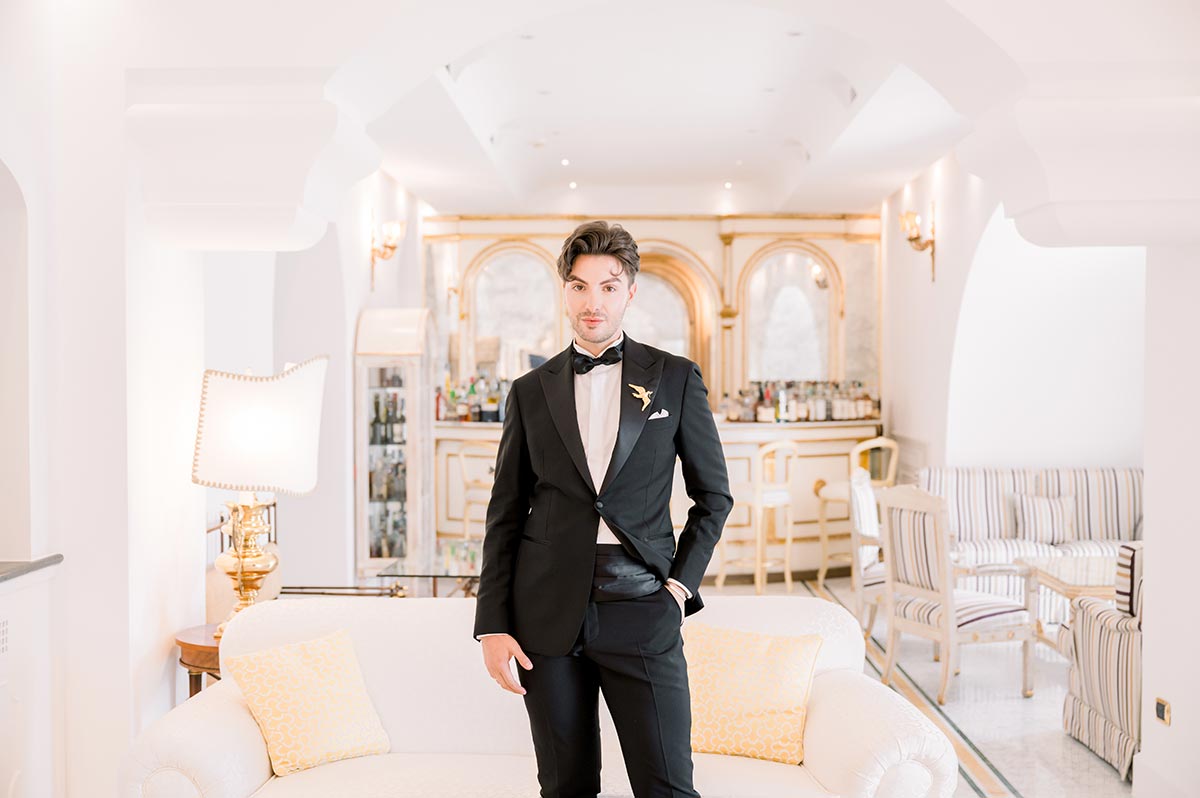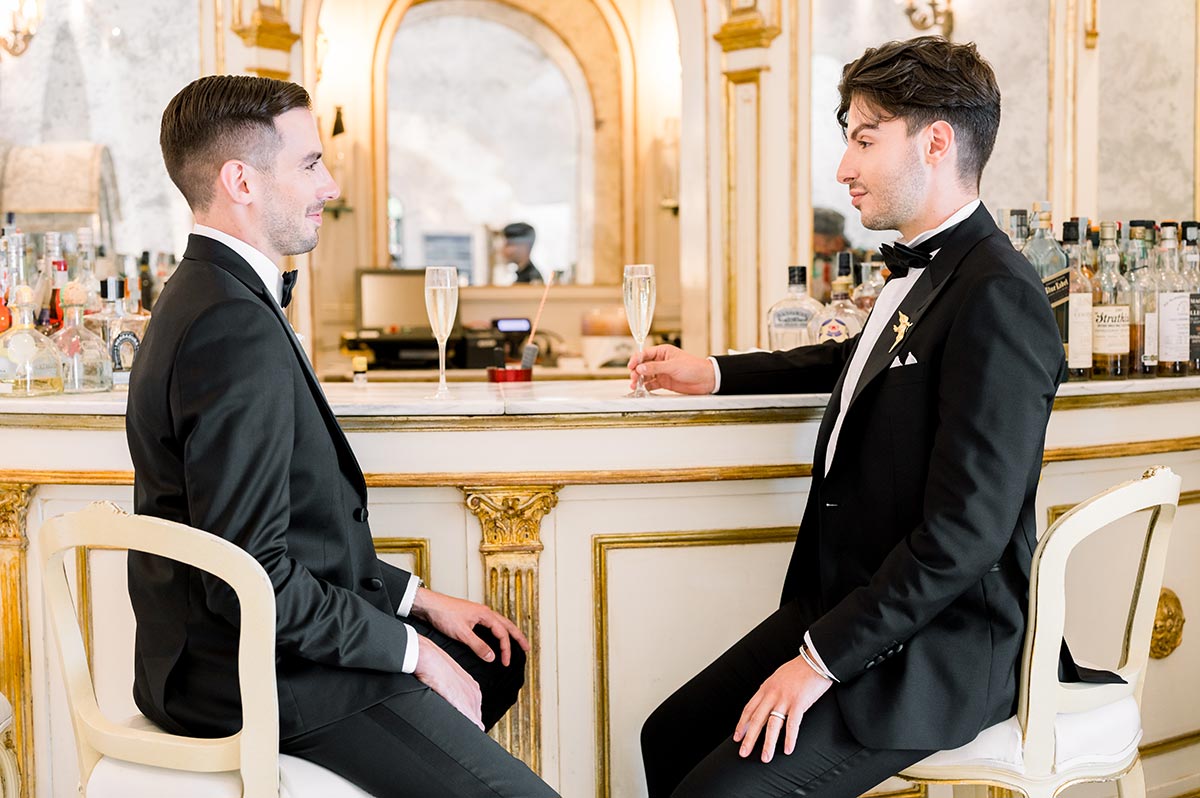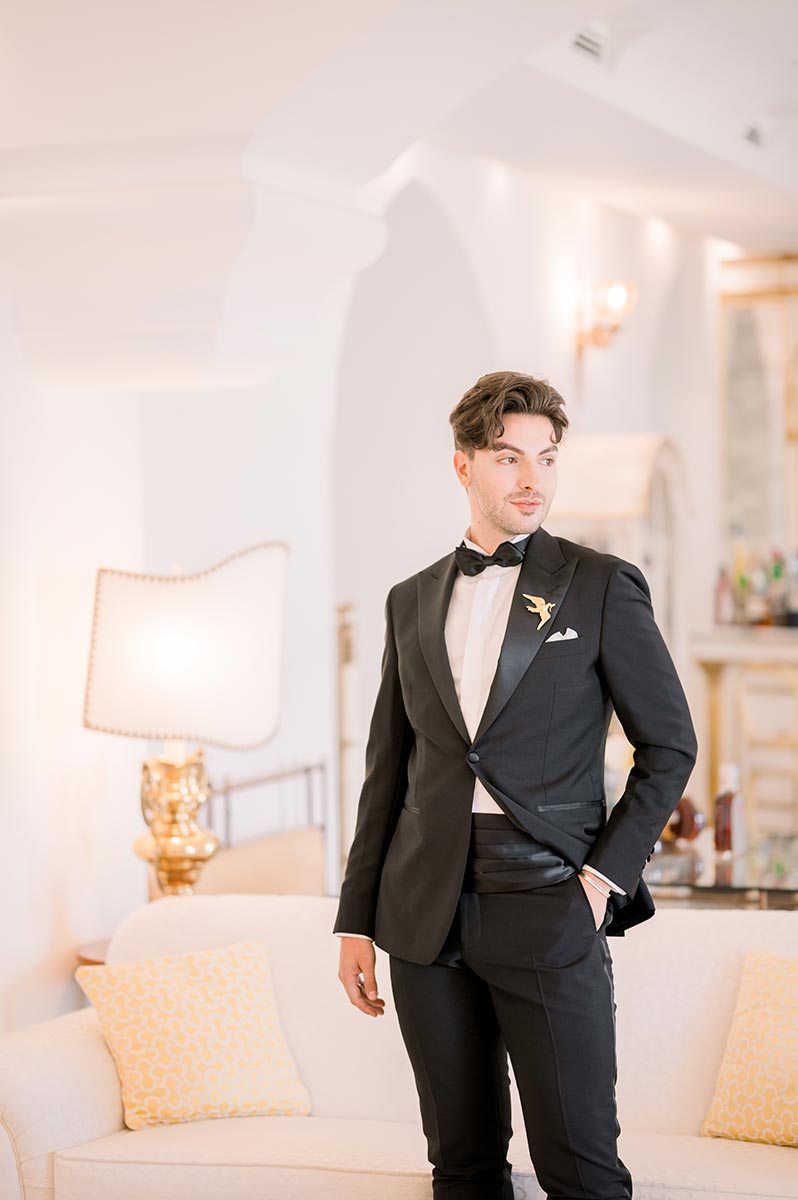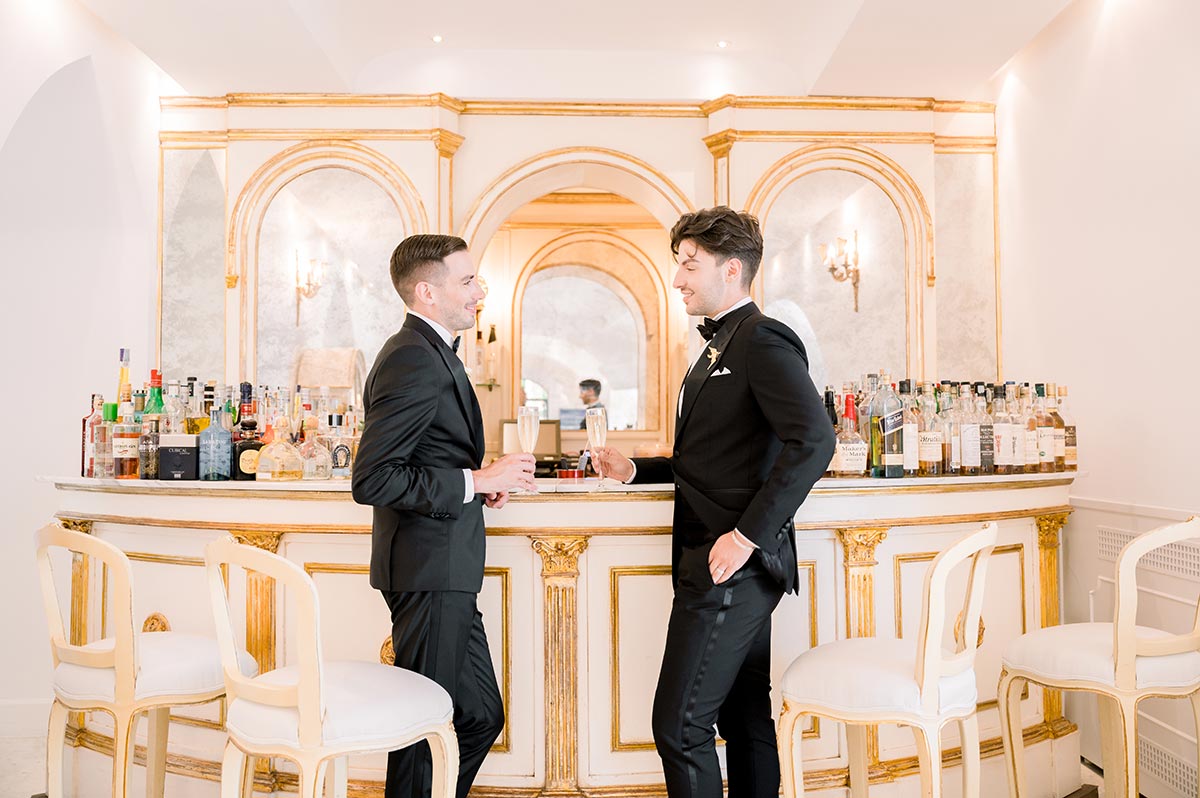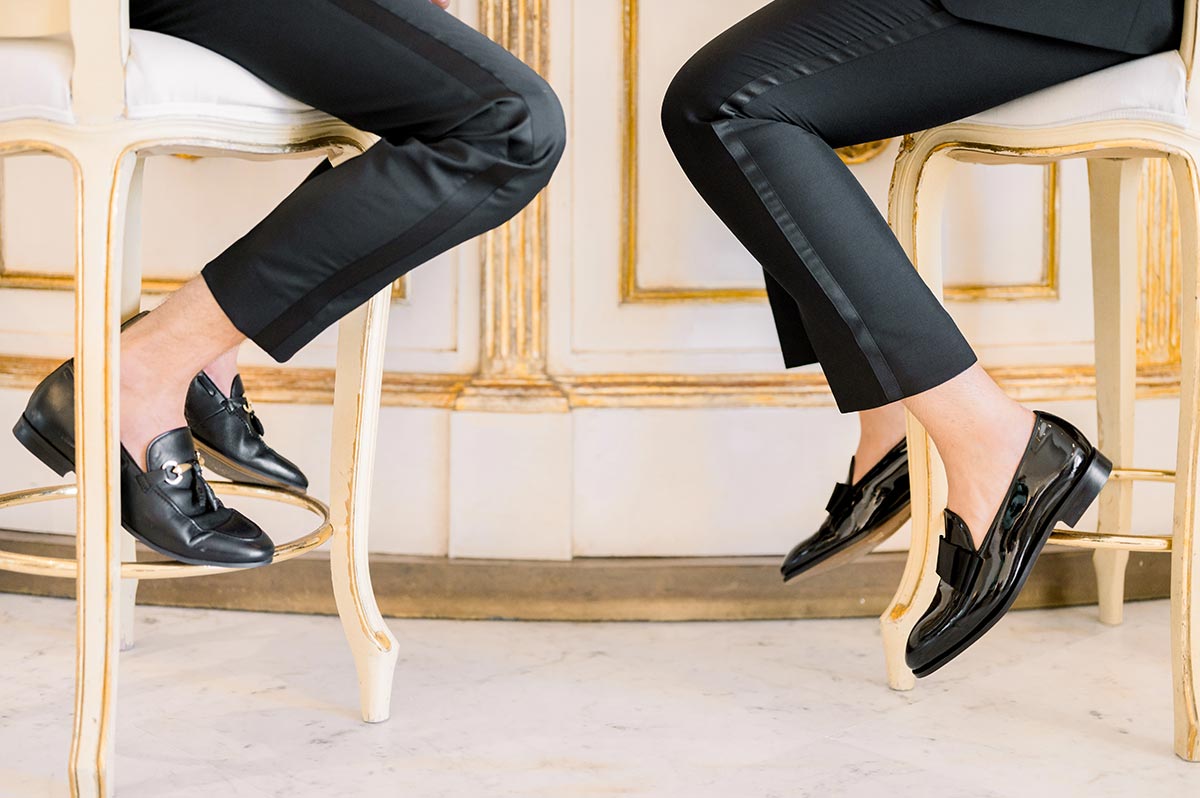 Several newlywed couples already have trusted our wedding photography services – as Positano wedding photographers and Capri wedding photographers - in collaboration with the best wedding planner in Ravello. You will be able to see first-hand the result of highly professional work, which combines the best photography with the organization of a professional wedding planner.
Whether it's a full planning service you need or just a coordinator for the day, you'll have no trouble finding the perfect wedding planner in Ravello Italy, by keeping the above tips in mind. Investing in the ideal Ravello wedding planner means taking away the pressure and responsibility from you and your partner, leaving you to enjoy this particular time.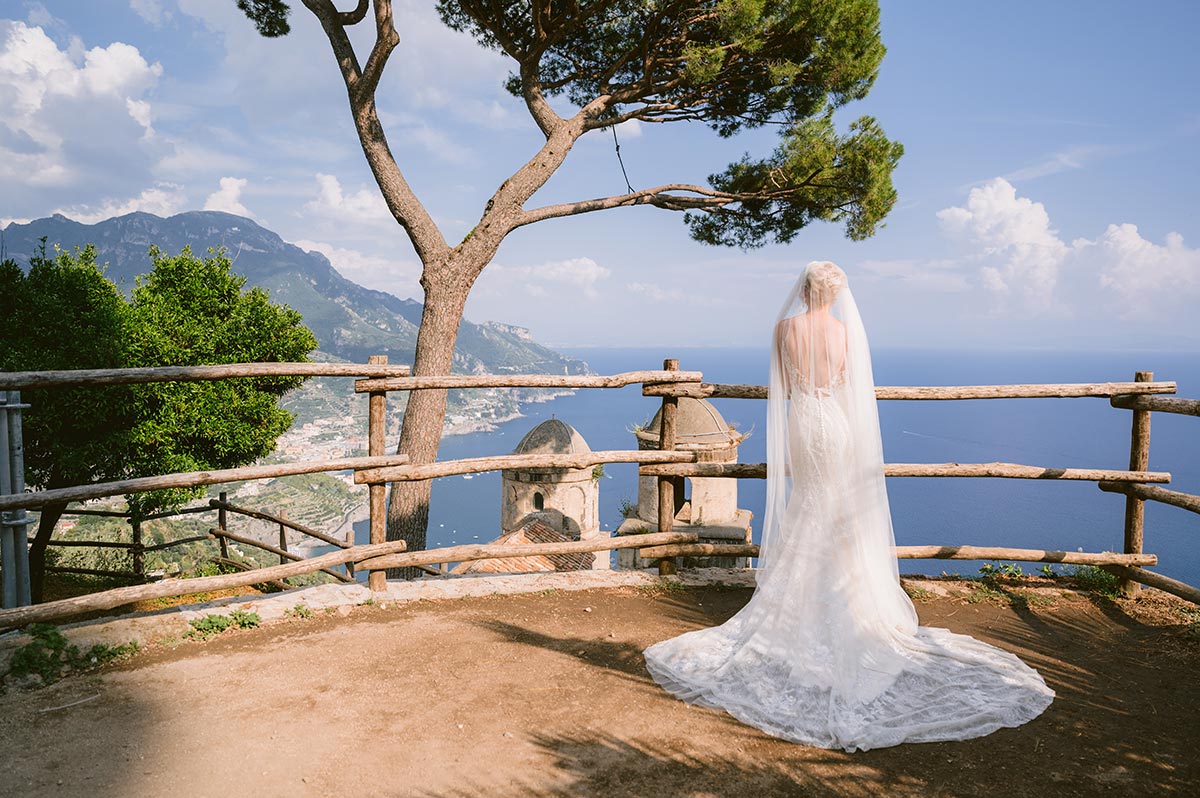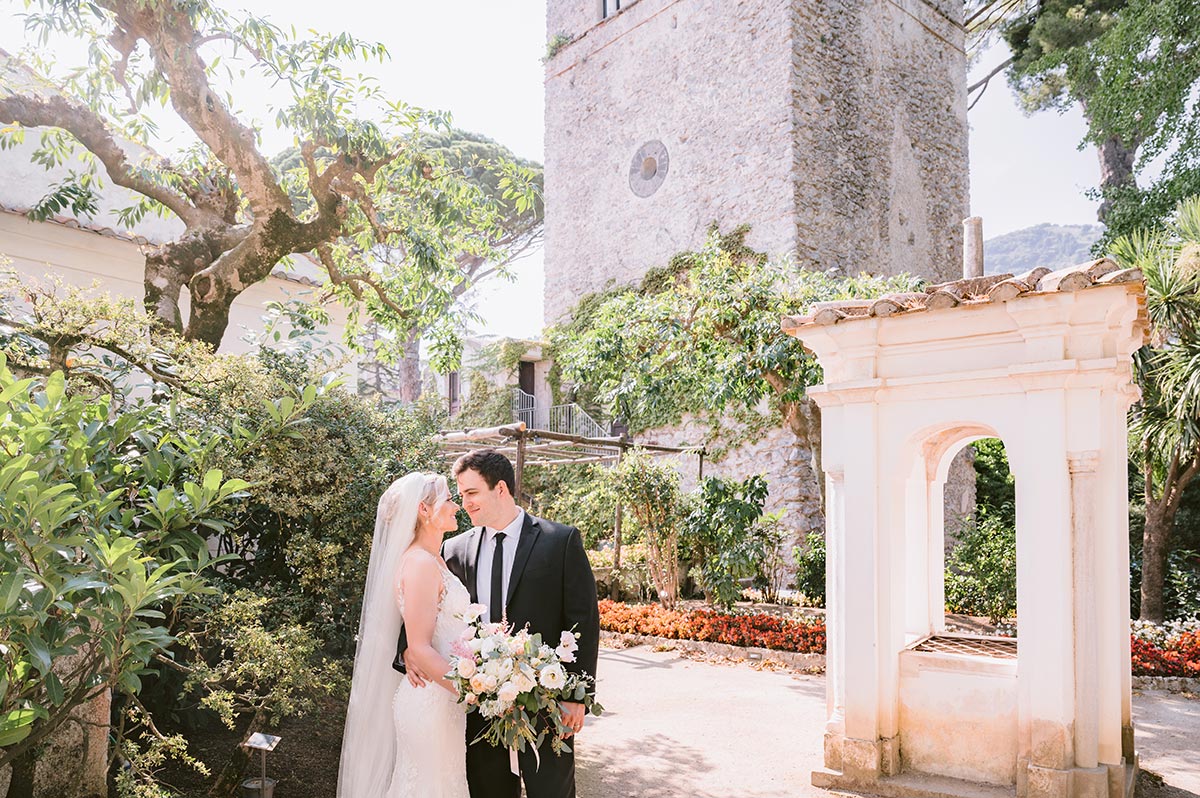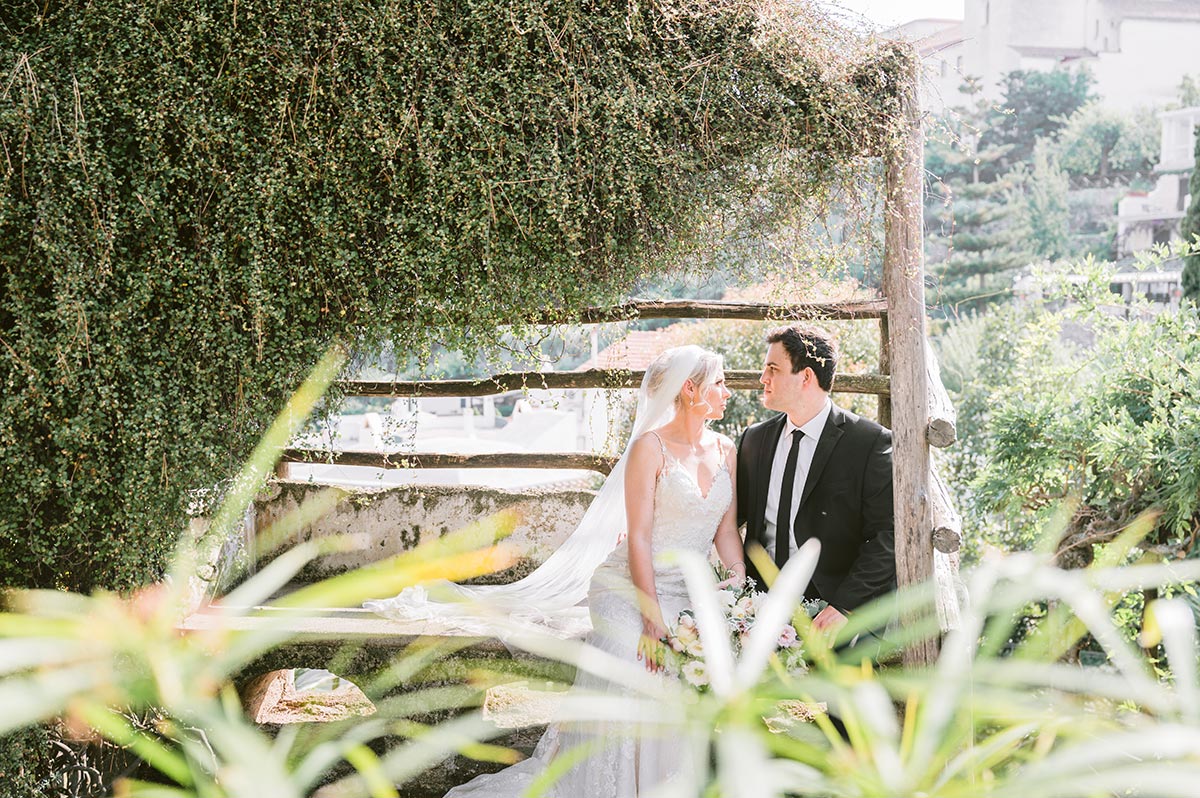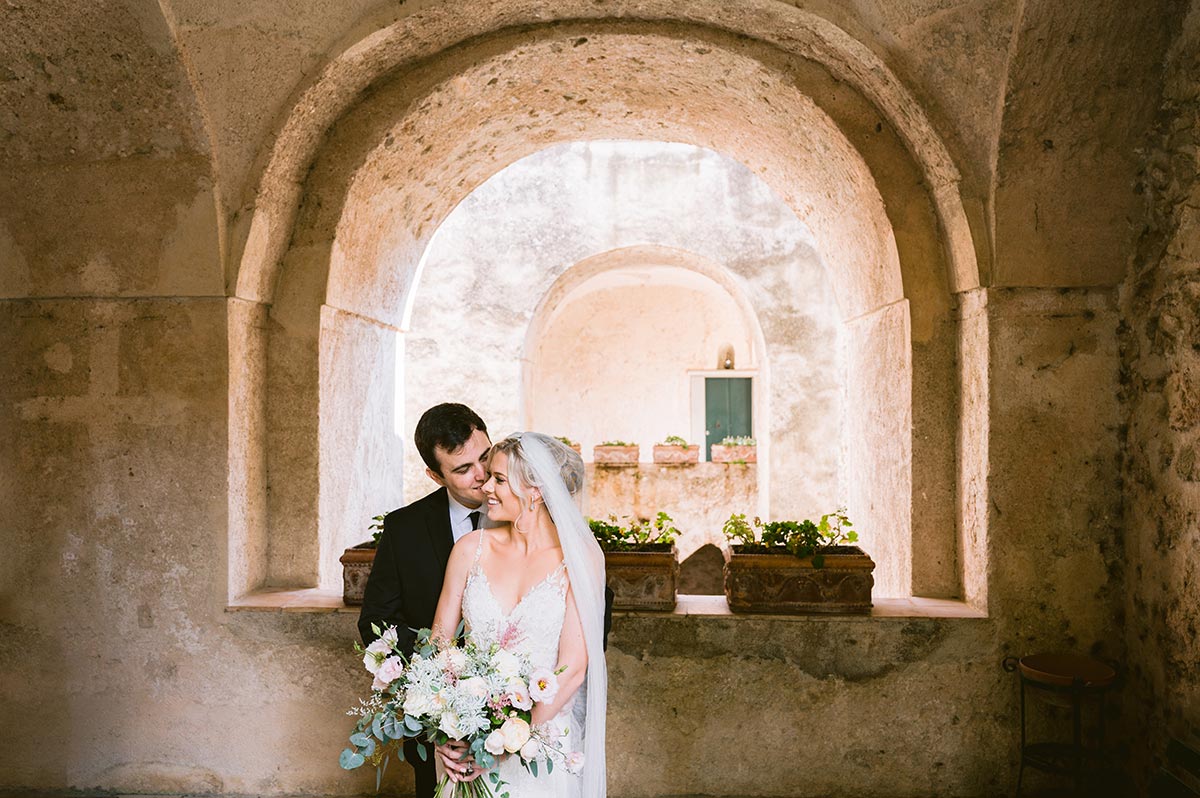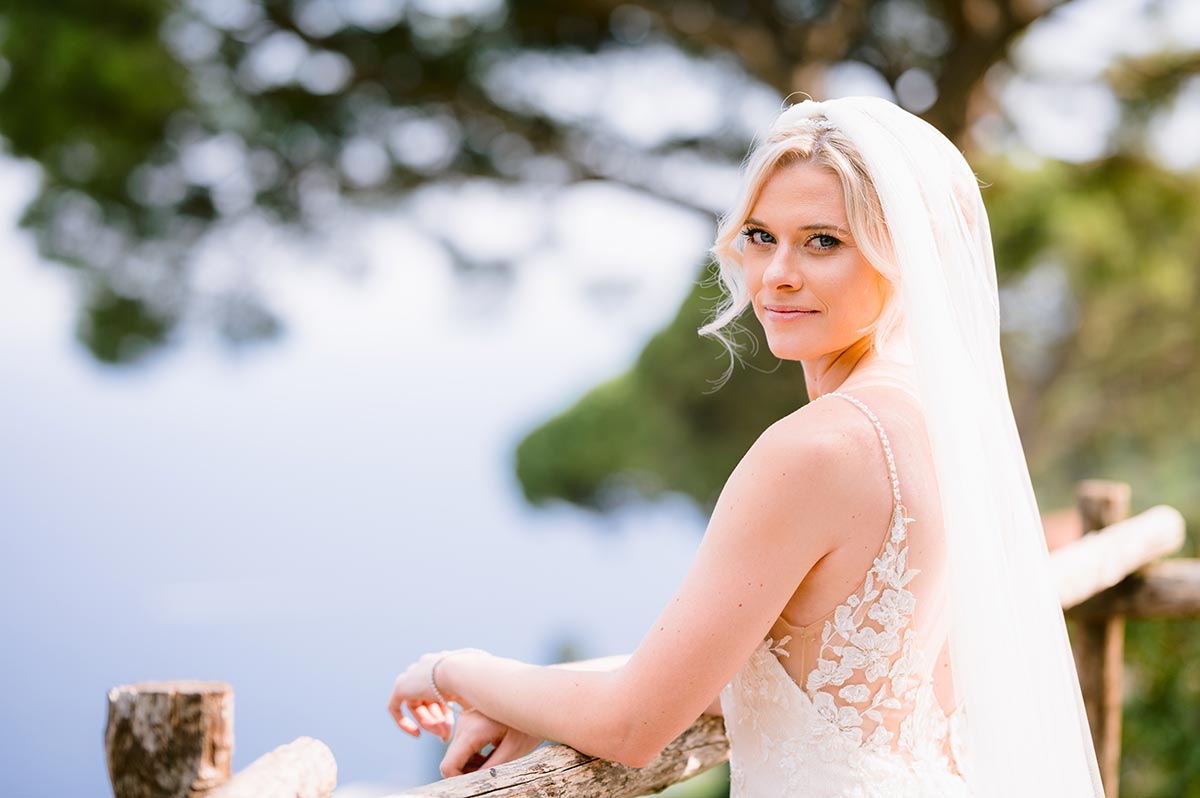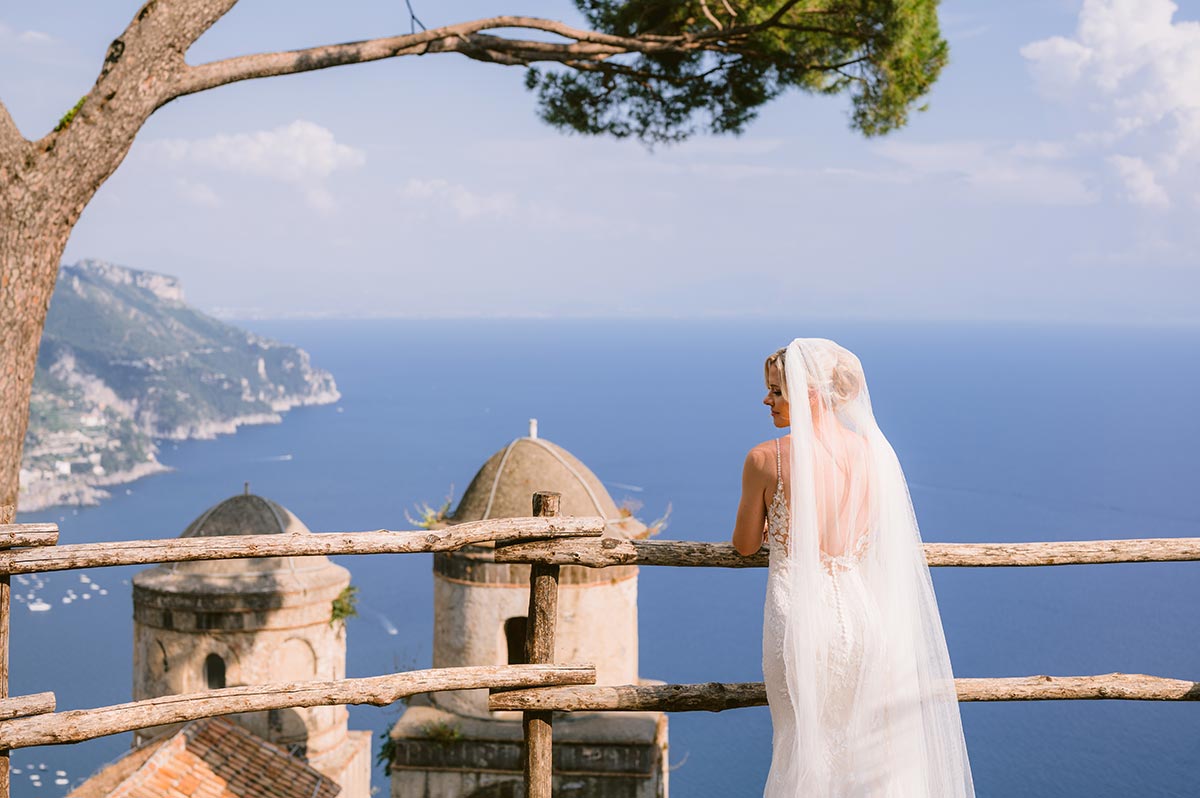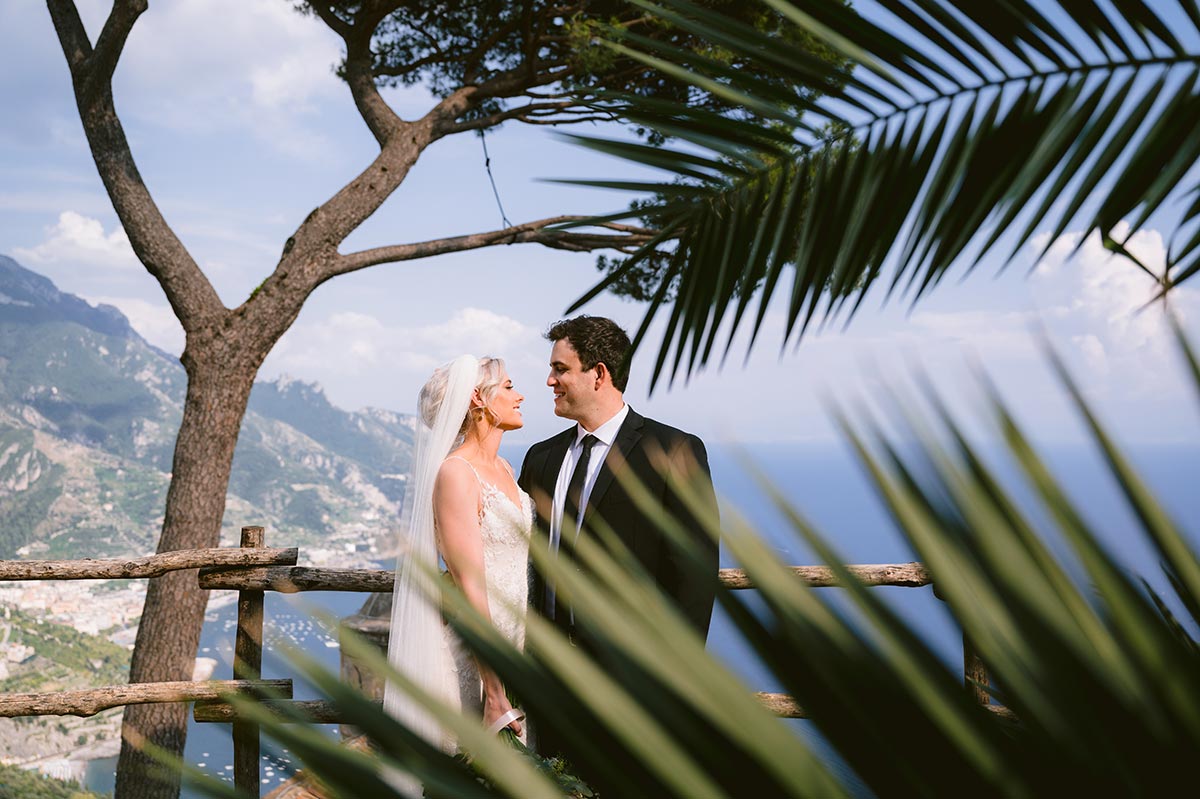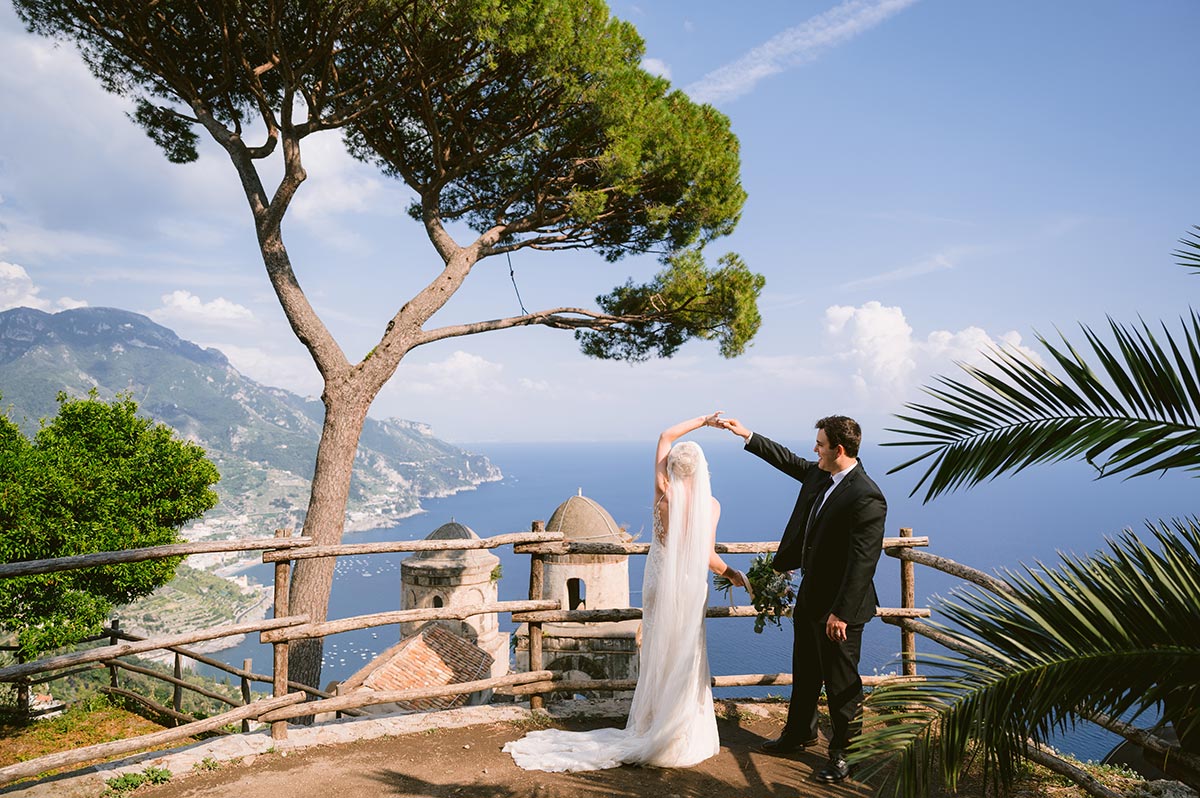 A wedding photographer needs to work harmoniously and seamlessly with a wedding planner in Ravello, Amalfi Coast, for several reasons:
COORDINATION: The photographer and planner will work closely together throughout the planning process and on the wedding day, so they need to communicate and coordinate effectively. Hiring a planner will help ensure they handle all details and that the day runs smoothly.
CREATIVITY: The photographer and planner often collaborate on creative elements of the wedding, such as styling, lighting, and composition. A harmonious relationship will allow them to bounce ideas off each other and develop unique and visually stunning solutions.
TRUST: The photographer and planner are both integral to the success of the wedding, and the couple needs to trust both professionals. If the photographer and planner have a positive working relationship, it will be easier for the couple to trust that they are working together in their best interests.
EFFICIENCY: A harmonious working relationship between the photographer and planner will help ensure that the day is efficient and that the photographer can capture all the special moments.
Overall, a wedding photographer must work in harmony and ideally with a wedding planner Ravello Amalfi Coast, to create a seamless and successful wedding experience.
Make your wedding vision come true with the help of a Pro wedding planner in Ravello
Hiring a professional wedding planner in Ravello can be the key to creating your dream wedding without the stress and hassle of doing it yourself. From their local expertise to their network of vendors and their ability to handle any unexpected challenges, a wedding planner can make sure your special day runs smoothly from start to finish.
Plus, with the bonus of their additional services like transportation arrangements, tour bookings, and pre-wedding events, you can make it an entire wedding weekend or week of celebration for you and your guests. So, if you're planning a wedding in Ravello, consider hiring a professional wedding planner and getting ready to enjoy every moment of your big day.