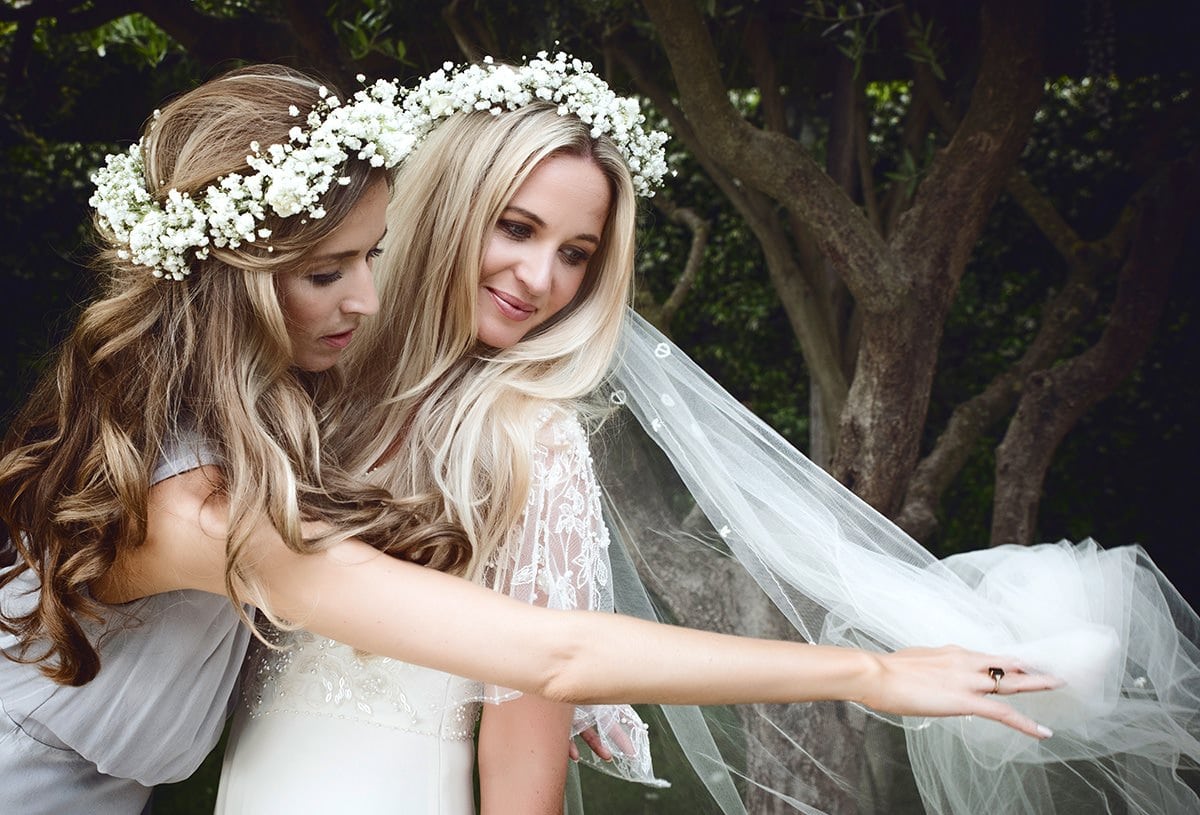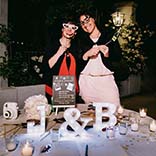 I was born as wedding photographer in Amalfi with Angela and Rosaria. I started working with Ravello Events and I owe them all of my professionality, love for my job and my ethusiasm. They really are accurate, kind and always creative. Strongly suggested.
Ravello Events wedding planner
Interview with a wedding planner in Ravello
The following interview discloses some interesting sides of Angela and Rosaria and will introduce you to two professionals who may be a meaningful part of your marriage.
Where do you work? Tell us the main destination where you design weddings.
We are based in the enchanting and romantic mountaintop village of Ravello, where we design many of our wonderful weddings, but we are lucky to have so many spectacular destinations all around us and so we also work in Amalfi, Positano, Praiano, and throughout the beautiful Amalfi Coast!
What kind of weddings do you love most?
We love all weddings, from the smallest to the largest, from the simplest to the grandest – we adore making dreams come true and helping people to celebrate their love! However, we particularly love planning and creating events with particular design elements or lots of individual details to organize as these allow us to fully express our creativity and inspiration. It is fundamentally important to us that each of our weddings is unique and different from every other and that each wedding faithfully represents the couple and their wishes and dreams.
Ravello Events: high skilled with lots emphaty
Please describe to us your approach with your clients.
Each and every one of our clients is unique and they deserve and receive our greatest, care and attention. We make our couples' dreams our own and we dream along with them. Many of our couples become our very good friends and long after their weddings, they remain an important part of our lives, telling us about the births of their children, updating us on their lives and even many years later they come back to visit us in Ravello. Our relationship with our clients doesn't end once the wedding day is over, it evolves into a true friendship, filled with mutual affection and esteem. Our clients touch our lives and it is wonderful that we touch their lives too!
Ravello Events: keep human and professional
What do you love most about your job?
We love all aspects of weddings but we particularly love the human element – the direct relationship with our clients. Our couples arrive on the Amalfi Coast from all around the world and it is wonderful to have the opportunity, even for a brief time, to enter into their lives, to understand their dreams, and to make those dreams come true. The greatest joy and sense of achievement for us come from knowing that we have lovingly created and curated every single aspect and every smallest detail of the most important day in their lives.
What do you dislike about your job?
We help people to live one of the happiest days of their lives, there is absolutely nothing to dislike about that!
The only thing we truly dislike is that each wedding eventually comes to an end, once the cake has been cut, the first dance performed and guests have danced or relaxed into the early hours, along with the great feeling of accomplishment is a sadness that the event is over, however, we are quickly restored to happiness by the glad, smiling faces of our couples and their guests and by the many thank you notes and affectionate emails and calls we continue to receive long after the day has passed
We love to be challenged and we always seek to give the very best of ourselves in order to achieve the very best results. Perhaps the least exciting aspect of our role is the many great responsibilities that come with the organization of a complex event such as a wedding. However, the huge sense of achievement from a successful event is ample payback for the hard work we undertake.
How do you deal with demanding customers?
A wedding is a unique and unrepeatable event which should be absolutely perfect in every respect and so we believe it is absolutely normal that our clients want the very best. We too want the very best for them and our clients understand this. Like our clients, we demand that their wedding day be everything they have dreamed of and more! Our clients understand that we have their wishes and interests at heart and that every suggestion, recommendation, and the decision is determined to make their wedding perfect!
How do you choose your vendors?
Our 21 years of experience and knowledge in the wedding sector have honed our ability to select the finest wedding vendors. We work with some incredibly creative and inspired individuals and have created a trusted team of talented professionals.
When you rely on a photographer what mostly are your requests in terms of timing and behavior?
A photographer is a key wedding role, this is the person who will capture and document all of the couple's dreams and all of the design and details of this unrepeatable day. Of course, a photographer must be creative and experienced but we also look for professionalism, precision, and respect for clients.
In your opinion how weddings in Italy will evolve in the future?
Italy is an incredibly beautiful country that has forever been known and appreciated for its breathtaking settings and landmarks, for the excellence in services and professionalism it offers to visitors, for its incredible cuisine, and for the warm, welcoming 'Italian' approach to tourists from all around the world. People across the globe love Italy and we believe it will continue to be the world's most beloved and sought-after destination both for weddings and holidays.
I thank so much Angela and Rosaria for their time and all this precious information on herself and her work methodology. I invite all my readers to check the interesting blog of Ravello Events where all of you can find many inspirations for your wedding.