Close your eyes and imagine your dreamy wedding in Assisi. You're walking down the aisle with the stunning Italian countryside as your backdrop, surrounded by your loved ones. Every little detail of your special day is unfolding seamlessly. Sound too good to be true? Think again!
Assisi in Umbria is the perfect place to tie the knot. This romantic and picturesque town boasts breathtaking views, rich history, and a charming atmosphere that will make your big day all the more memorable. But planning a wedding from afar can be a real headache. But with the help of an expert Assisi wedding planner, your dream wedding can become a reality!
They'll meticulously curate and coordinate every exquisite element, ensuring you create memories that will last a lifetime. So, you're dreaming of a destination wedding that captures elegance and authenticity. If so, research why collaborating with an Assisi wedding planner is ideal!
A wedding planner in Assisi is the key to your dream wedding without stress or hassle. With their local knowledge, expertise, and attention to detail, they'll take care of all the nitty-gritty details, leaving you free to focus on enjoying your special day with your loved ones. They'll handle everything from finding the perfect Assisi wedding venue to selecting the best vendors!
This article will explore how the best Assisi wedding planner can bring your vision to life.
Stress-Free Wedding Planning: Why an Assisi Wedding Planner is the Way to Go
With so many decisions to make, deadlines to meet, and details to coordinate, it's no surprise that many couples find the process stressful. That's where an Assisi wedding planner can make a significant difference.
By hiring an experienced and knowledgeable wedding planner, you can take the stress out of wedding planning and focus on enjoying your special day. In this section, we'll explore the benefits of working with an Assisi Umbria wedding planner and why it's the way to go for a stress-free wedding planning experience.
The Assisi Wedding Planner has Expertise and Knowledge of The Area and Vendors
Choosing an Assisi wedding planner ensures you're enlisting the help of professionals with a wealth of expertise and knowledge, specifically about the surrounding area and its vendors. This invaluable insight allows them to recommend the most prestigious and unique locations for your destination wedding in Italy, ensuring an unforgettable experience. With their strong connections with local suppliers, they can guarantee quality service in every aspect of your celebration.
In addition to location recommendations, the Assisi Umbria wedding planners can provide informed advice on various aspects such as wedding decor, fashion trends, floral arrangements, photography options, catering services, and more.
By collaborating closely with these skilled Italian artists and specialists based on their deep understanding of local talent in each field, brides and grooms can be confident that their big day will meet and exceed their expectations. The collaboration between a wedding planner and vendor ensures a seamless execution for an unforgettable event tailored just for you.
Professional Coordination and Management
An Assisi wedding planner offers professional coordination and management services to make your wedding a seamless and stress-free experience. With years of experience in the wedding industry, they handle all aspects of the event, from selecting vendors to managing timelines. Their team works with you closely to ensure every detail is dealt with, reducing any last-minute hassles.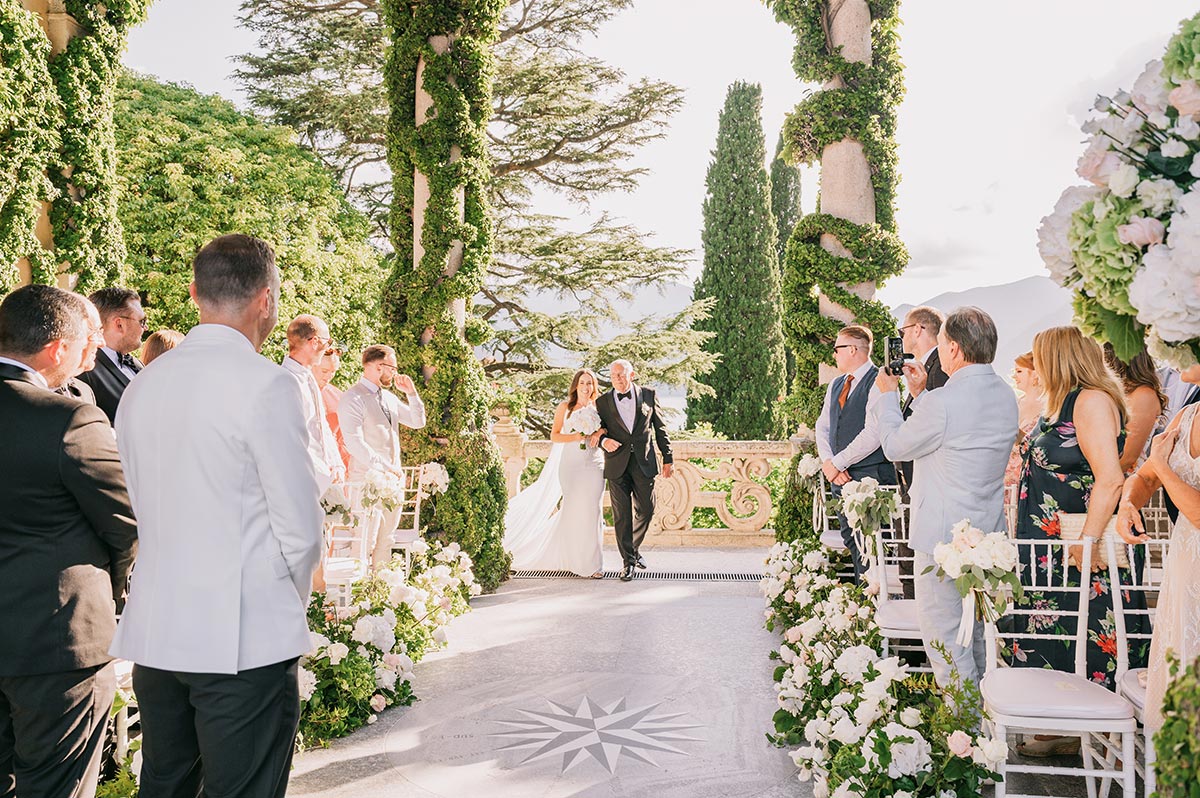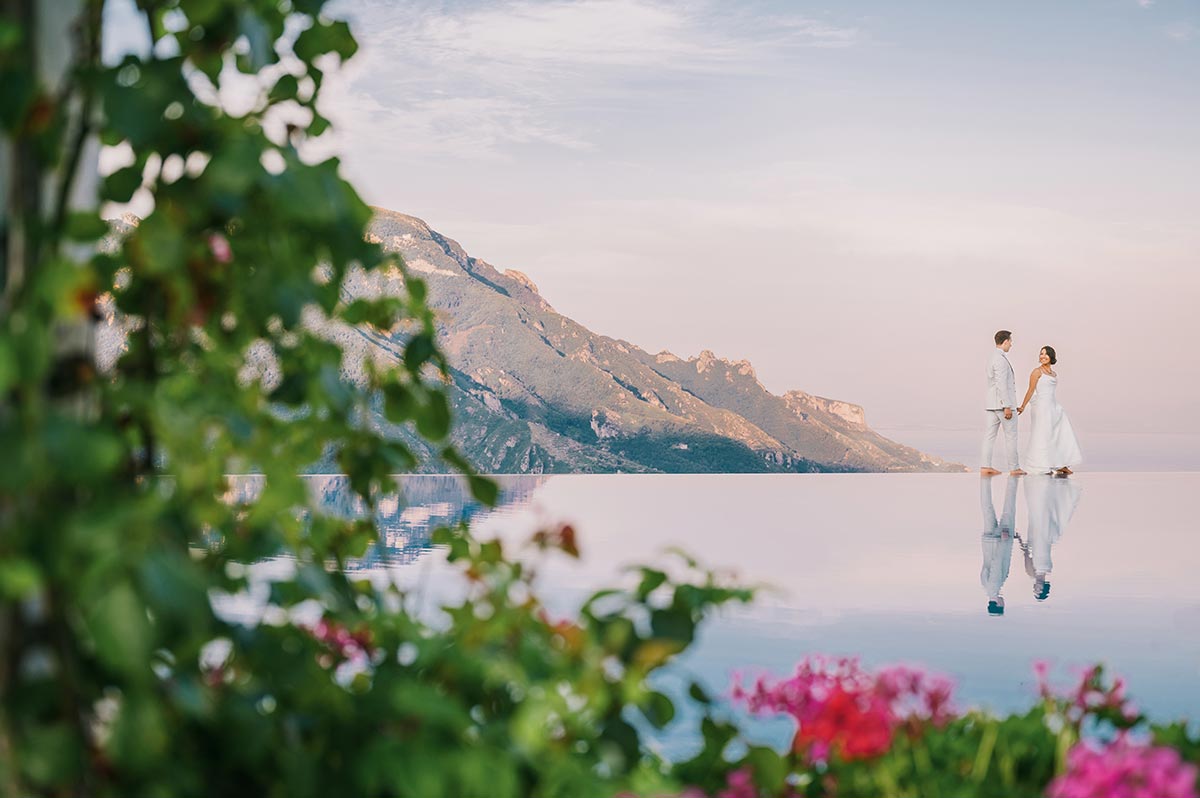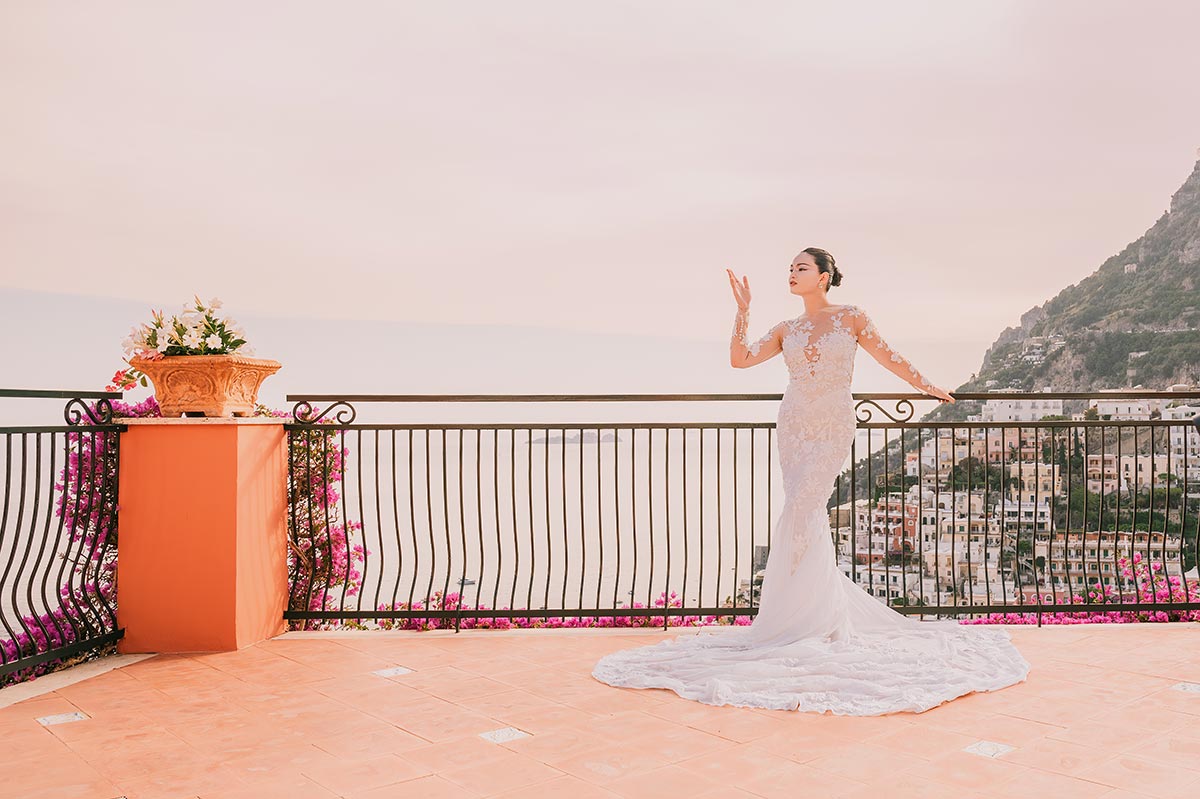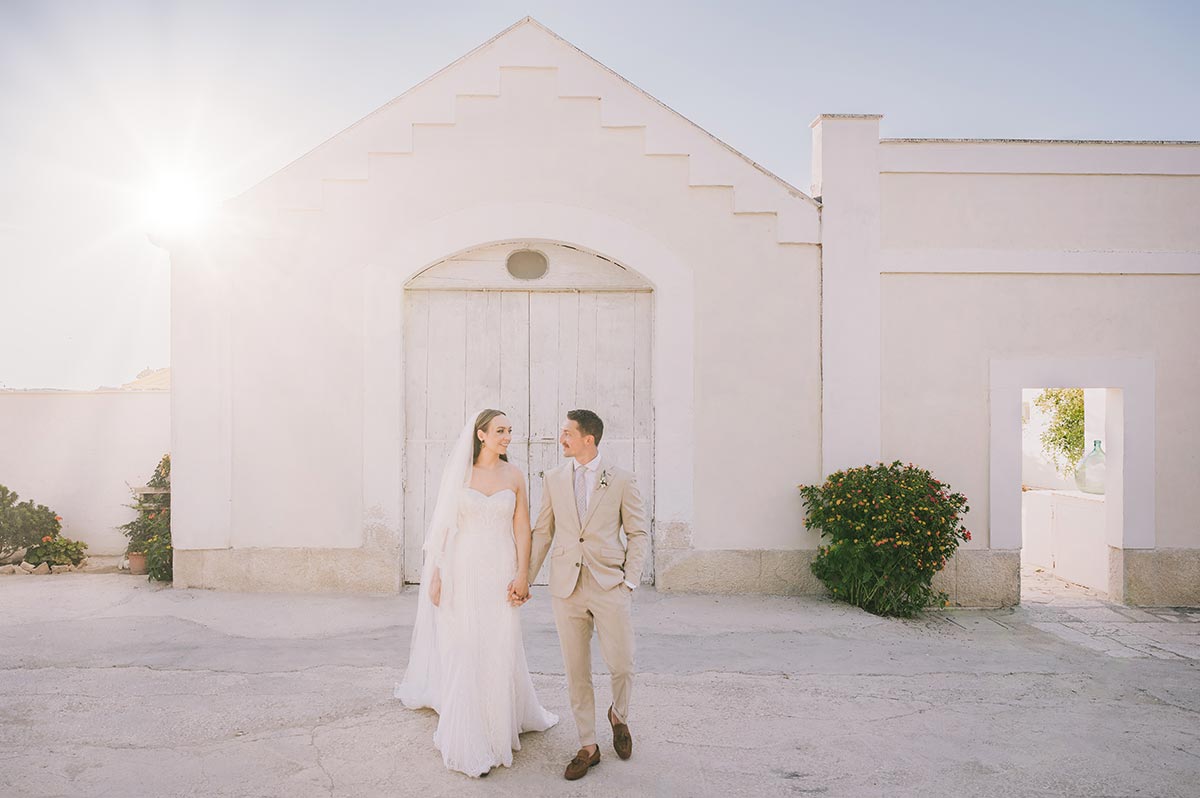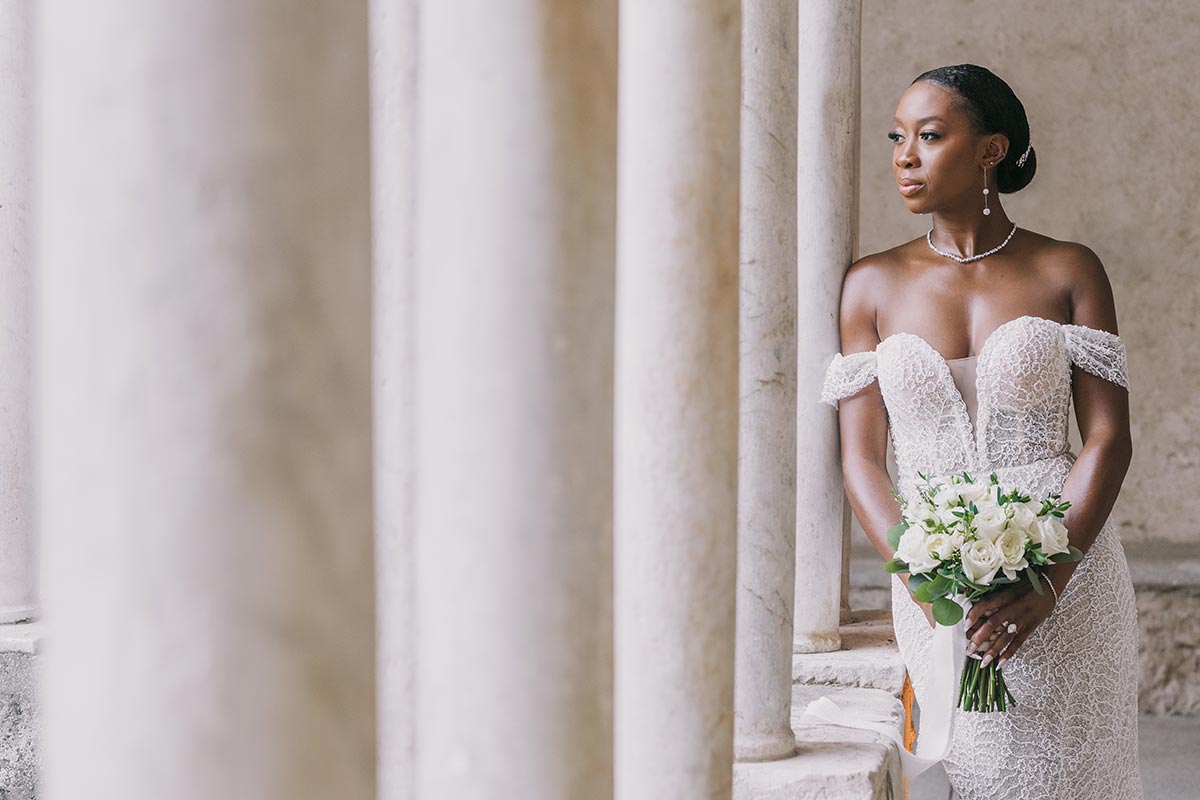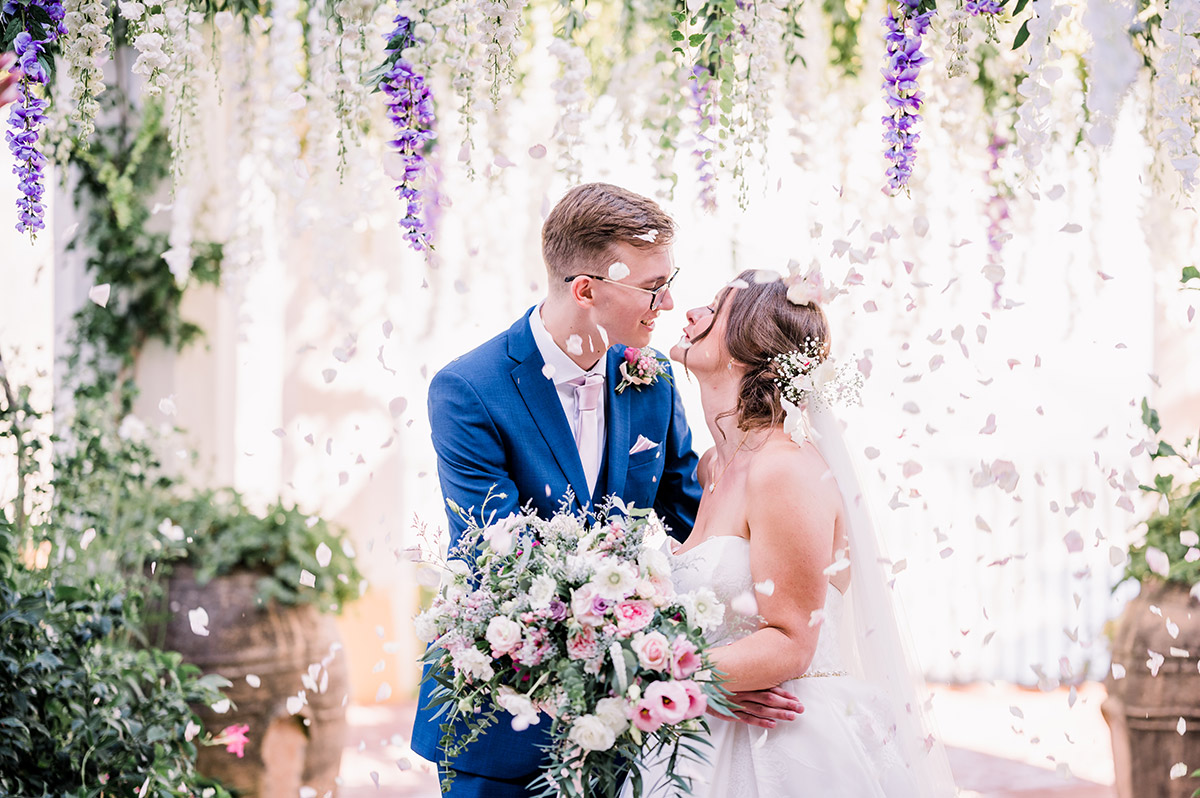 On your big day, you want everything to be perfect. The wedding planner will ensure that the wedding day runs seamlessly without any issues or delays. From supervising vendor arrivals and set-up times to making on-site decisions and handling emergencies, they manage it all effortlessly.
They coordinate with the venue staff to ensure that tables are correctly arranged, decorations are in place, and food is served at the right time. They also work closely with Umbria wedding photographers like us to ensure they capture all of those crucial moments on camera. Above all, they'll enable you to unwind and cherish every moment of your special day, free from worries.
Reduced Stress and Time-Saving
One of the main advantages of choosing a wedding planner in Assisi is the reduced stress and time-saving they provide. With their expertise in wedding planning, they can manage all details - from selecting vendors to arranging logistics - so you don't have to worry about anything. It allows you to relax and enjoy your special day without feeling overwhelmed or stressed.
The best Assisi wedding planner handles everything seamlessly behind the scenes, ensuring that every aspect of your wedding runs smoothly. As a result, you get more time for yourself leading up to the big day, which means less anxiety and more enjoyment. You'll be able to focus on what's truly important, such as spending quality time with loved ones who came out to celebrate with you!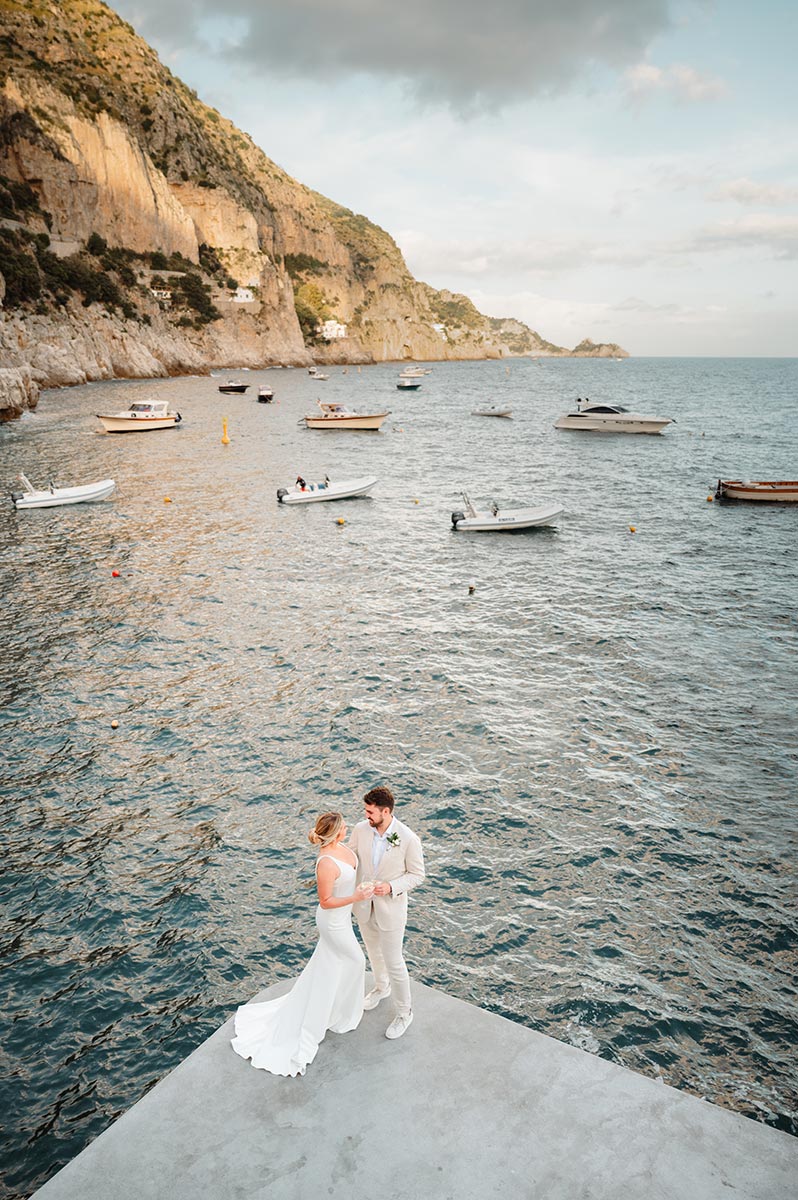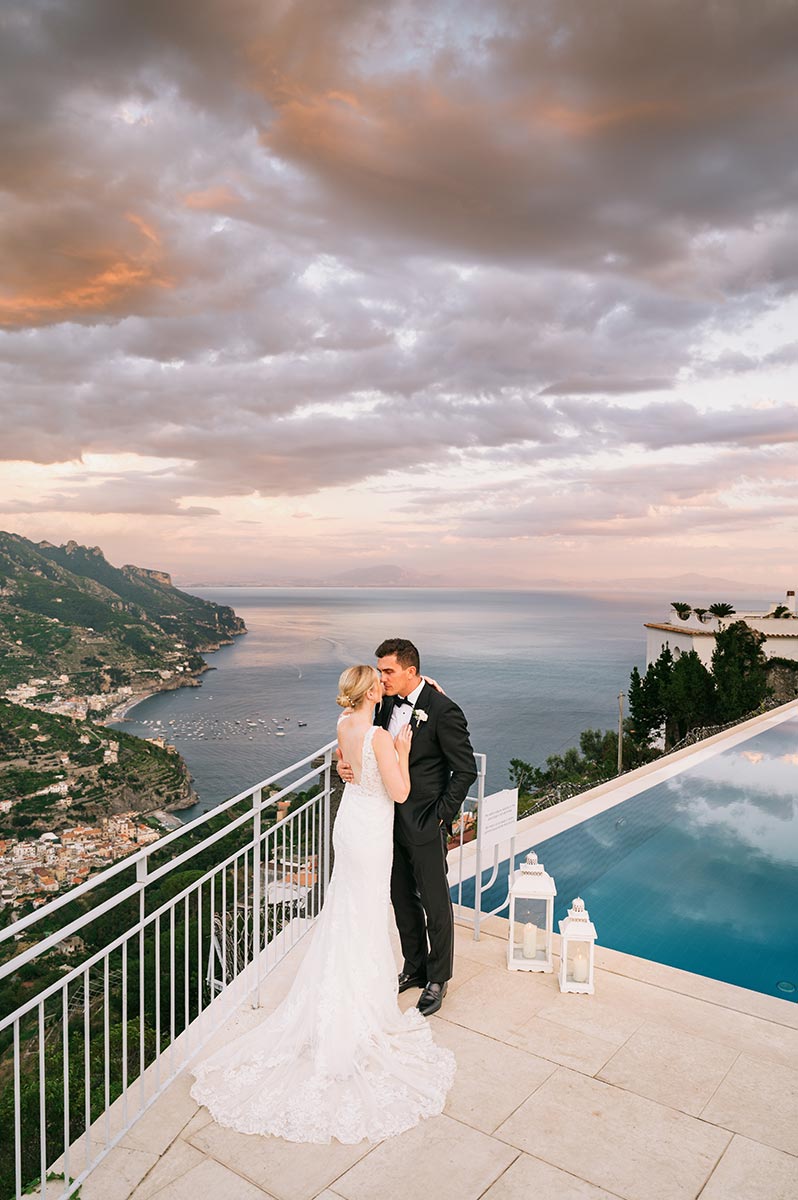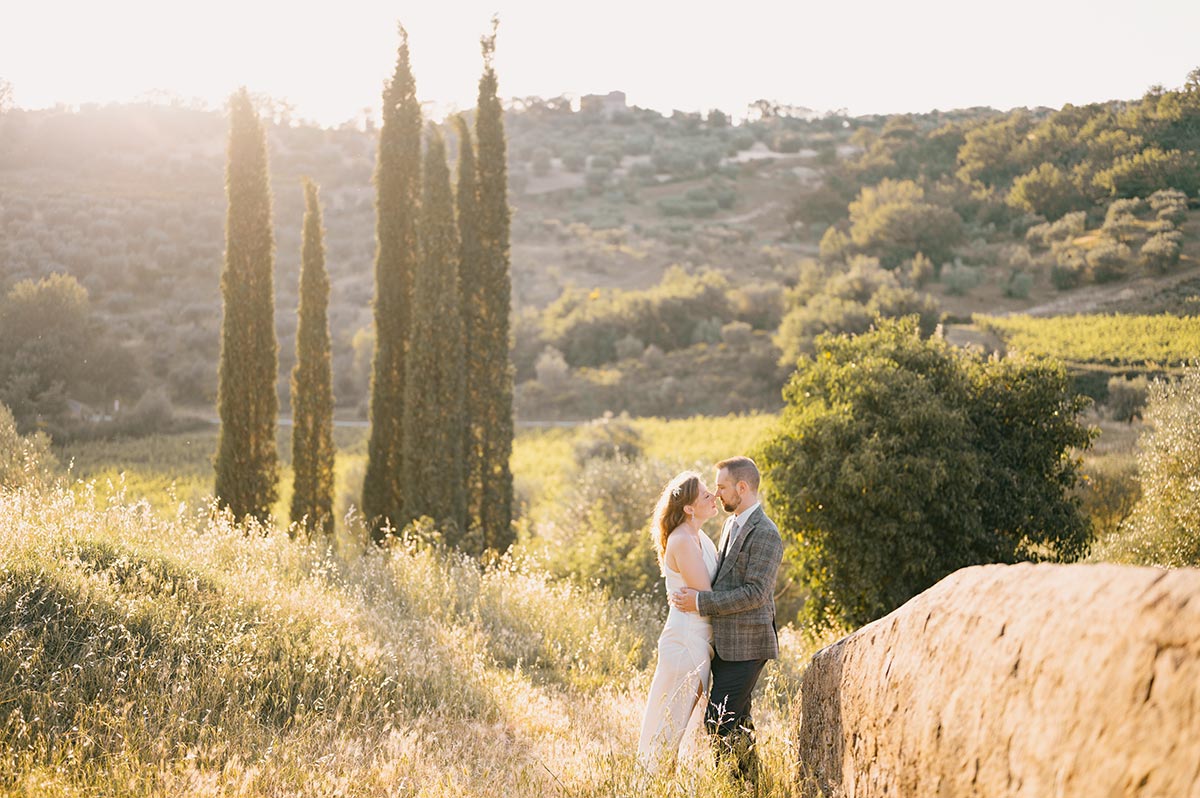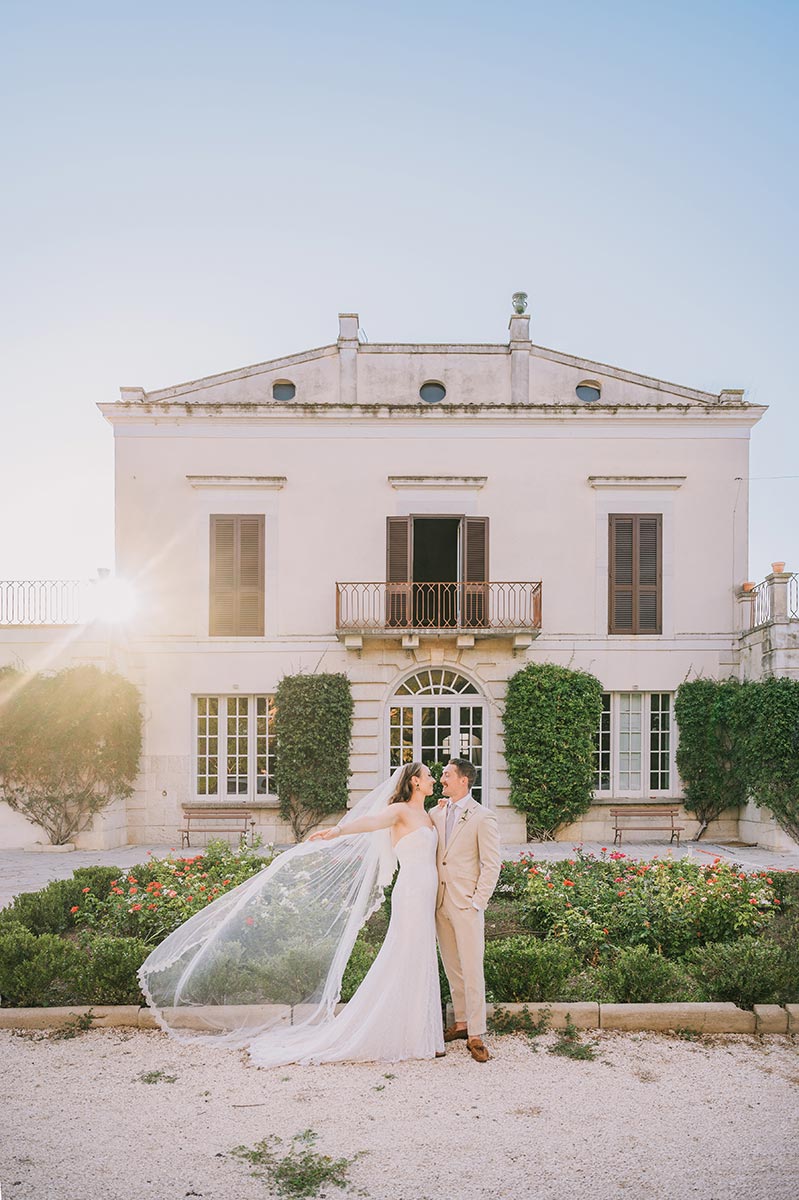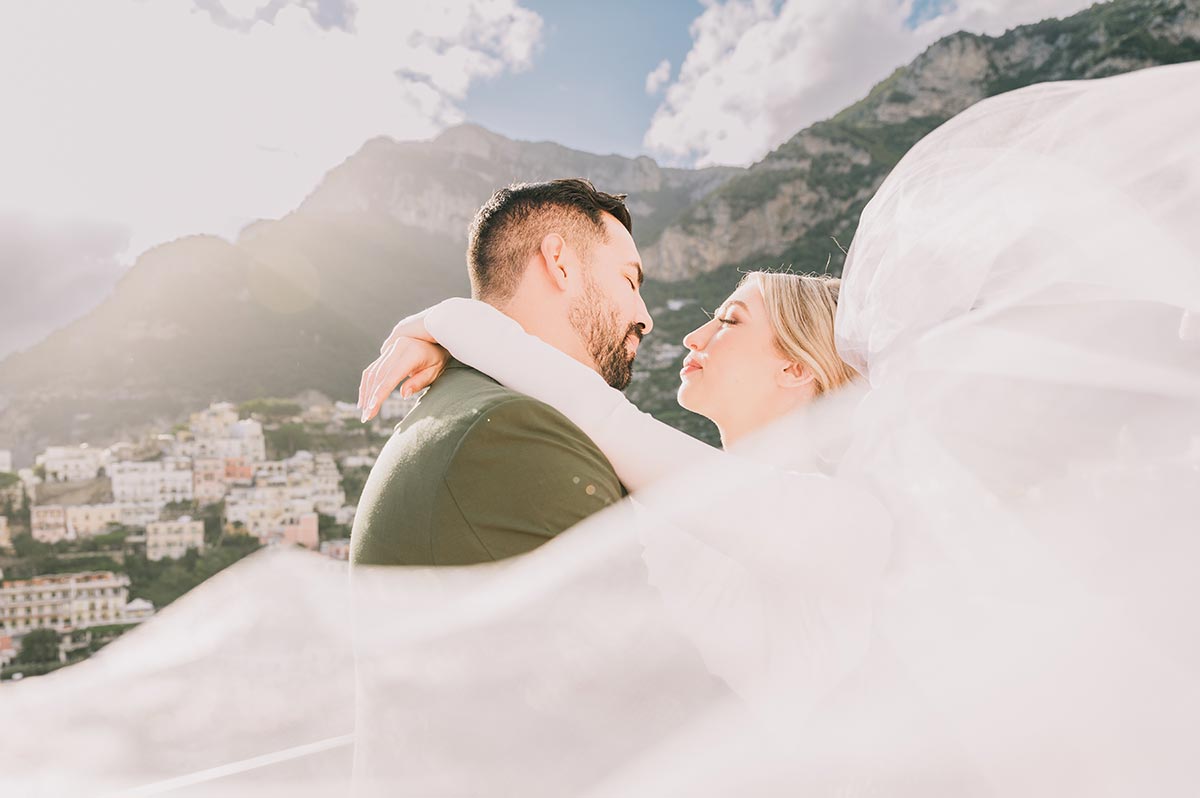 The Assisi Wedding Planner Approach
Assisi wedding planner takes great pride in creating a personalized and unique experience for their clients. They understand that every couple is different and will work closely with them to ensure their vision becomes a reality. It includes attention to even the most minor details, from the choice of flowers to the selection of music.
With years of experience, the best wedding planner Assisi knows how important it is to personalize each aspect of your special day. They can help you create custom menus, signage, and decorations that reflect your style and personality. Whether selecting the ideal color palette or choosing unique favors for your guests, they can unify all elements for an unforgettable occasion.
Wedding Planner in Assisi will Create an Unforgettable Experience for You and Your Guests
With their attention to detail and personalized approach, the wedding planner in Assisi Umbria will ensure that every aspect of your Italian wedding reflects your vision and style. They will tailor everything for you, from the location selection to the decor, fashion, music, photography, catering, and more.
The wedding planner Assisi is experienced in delivering extraordinary weddings with a wow factor that guests will remember forever. Some of their special touches include winding tables with fireworks displays or incorporating other imaginative elements like sparklers or glam lighting effects. They aim to ensure no two weddings are alike and that yours is truly unique.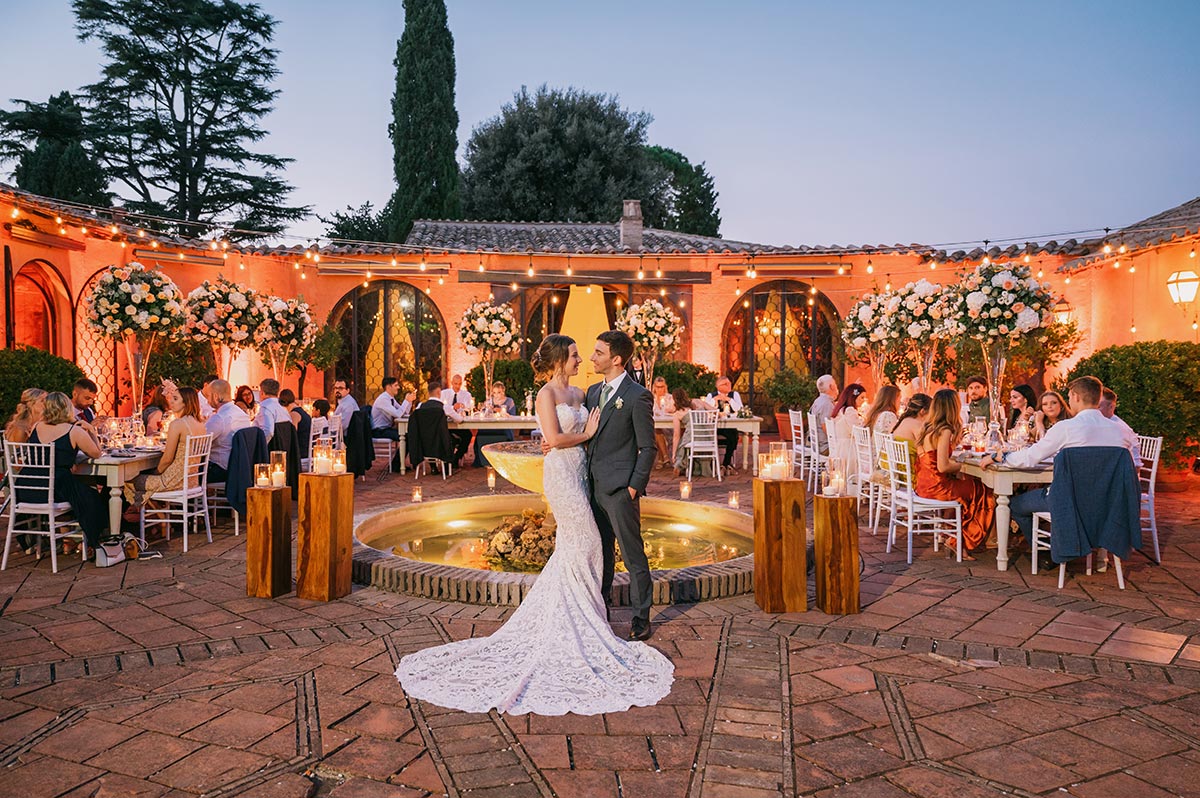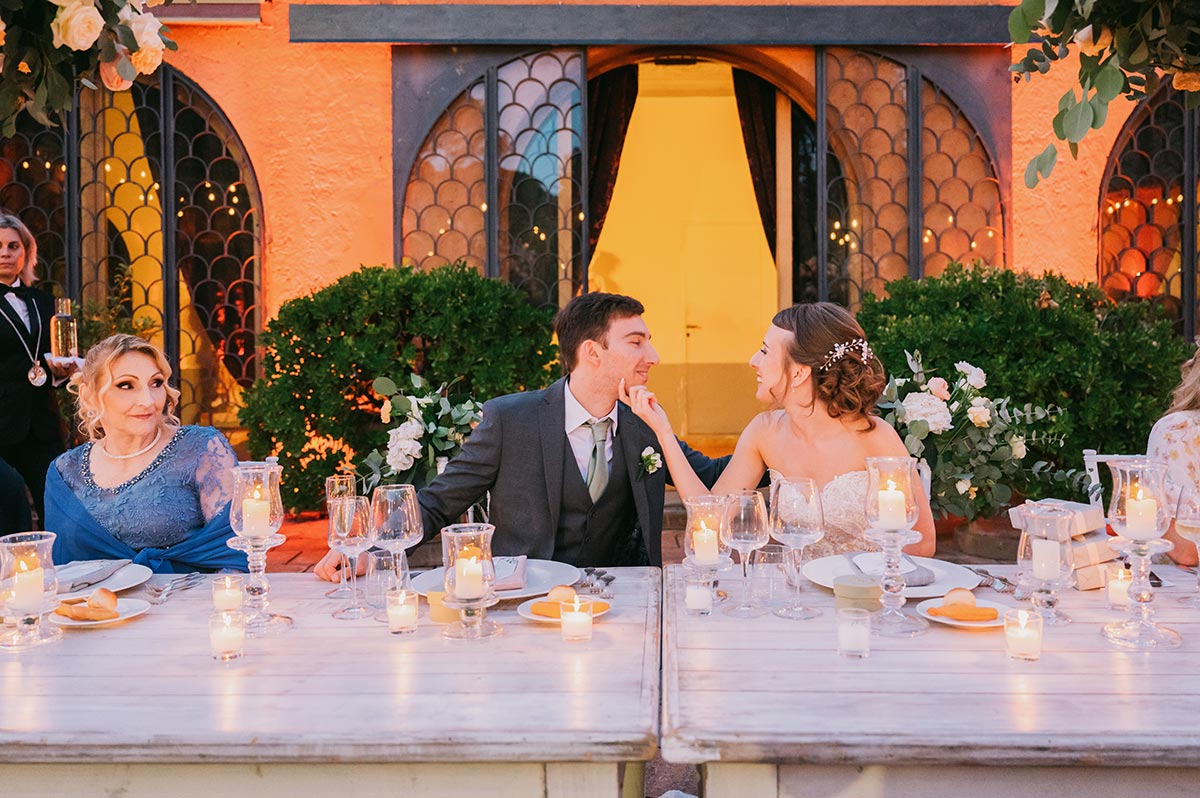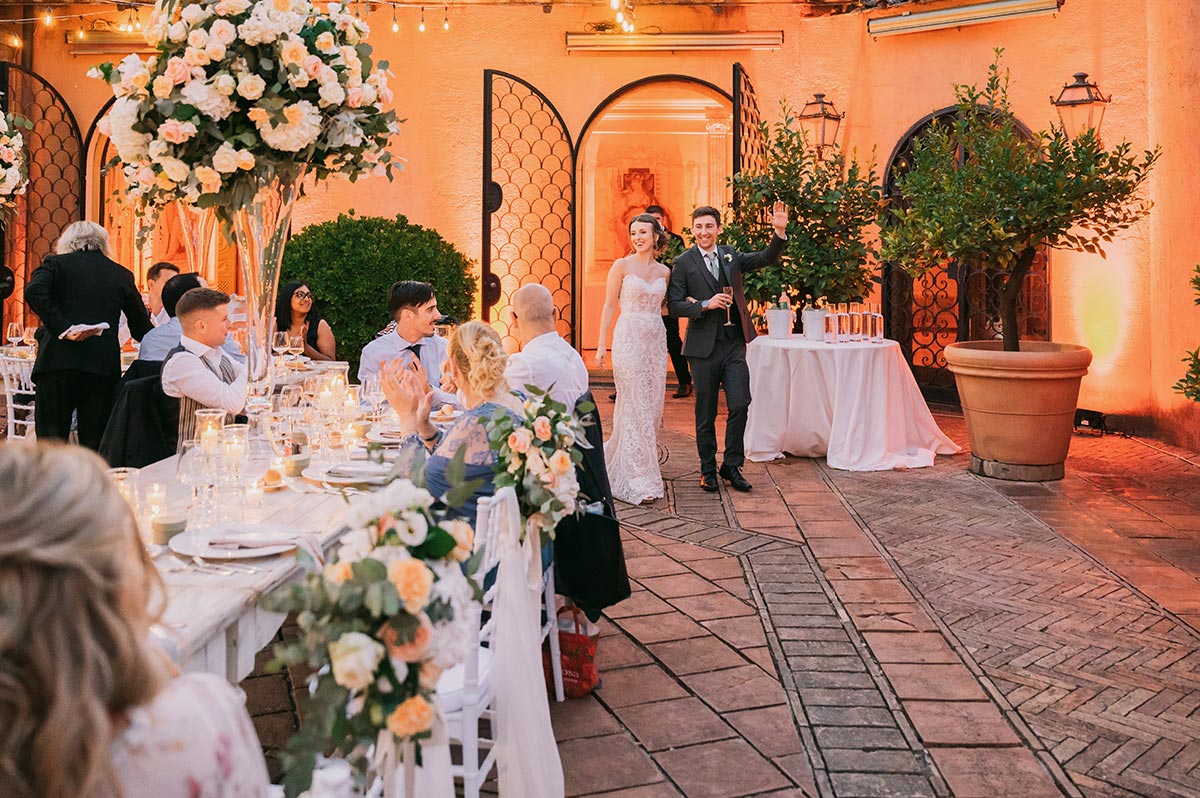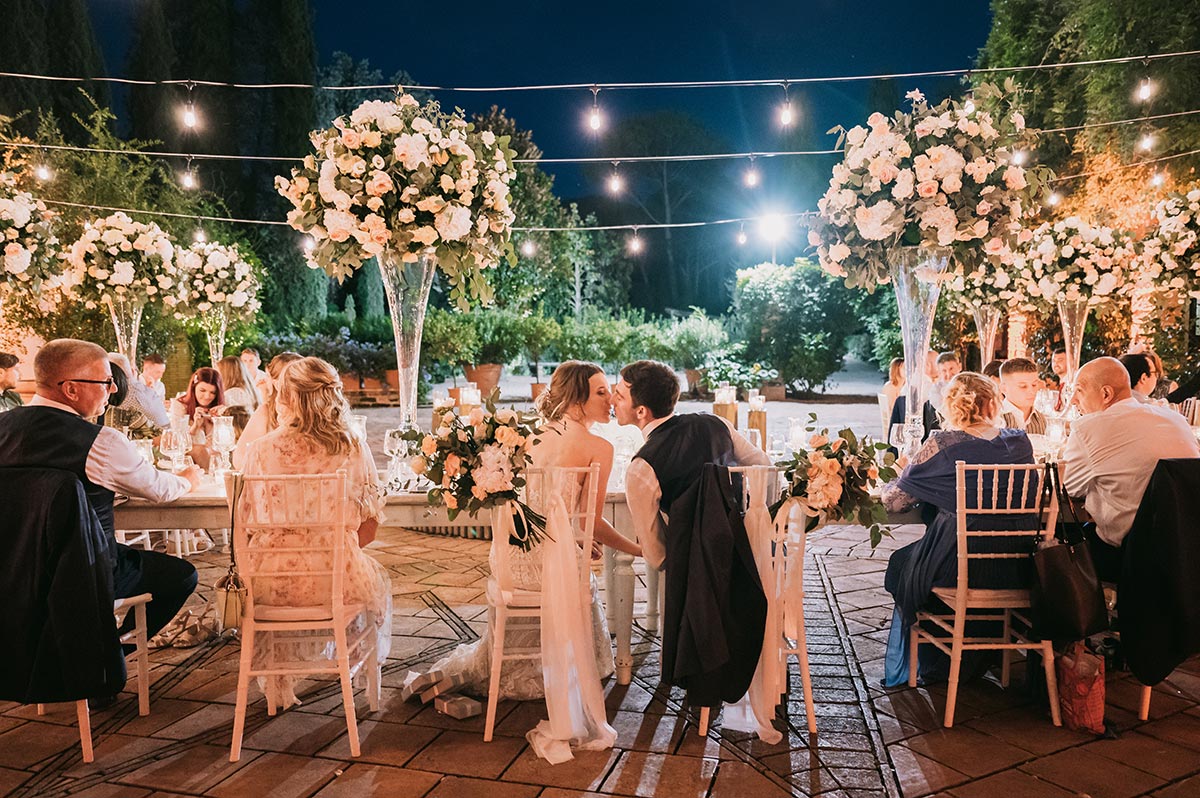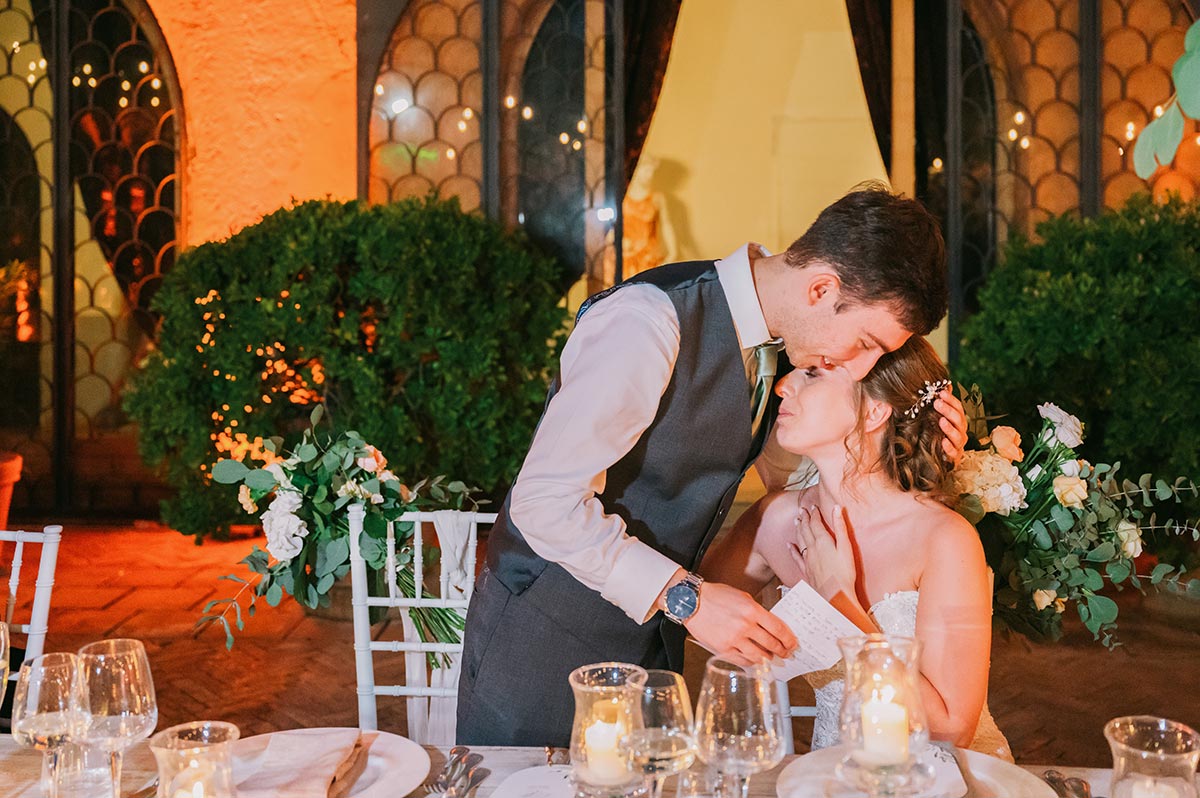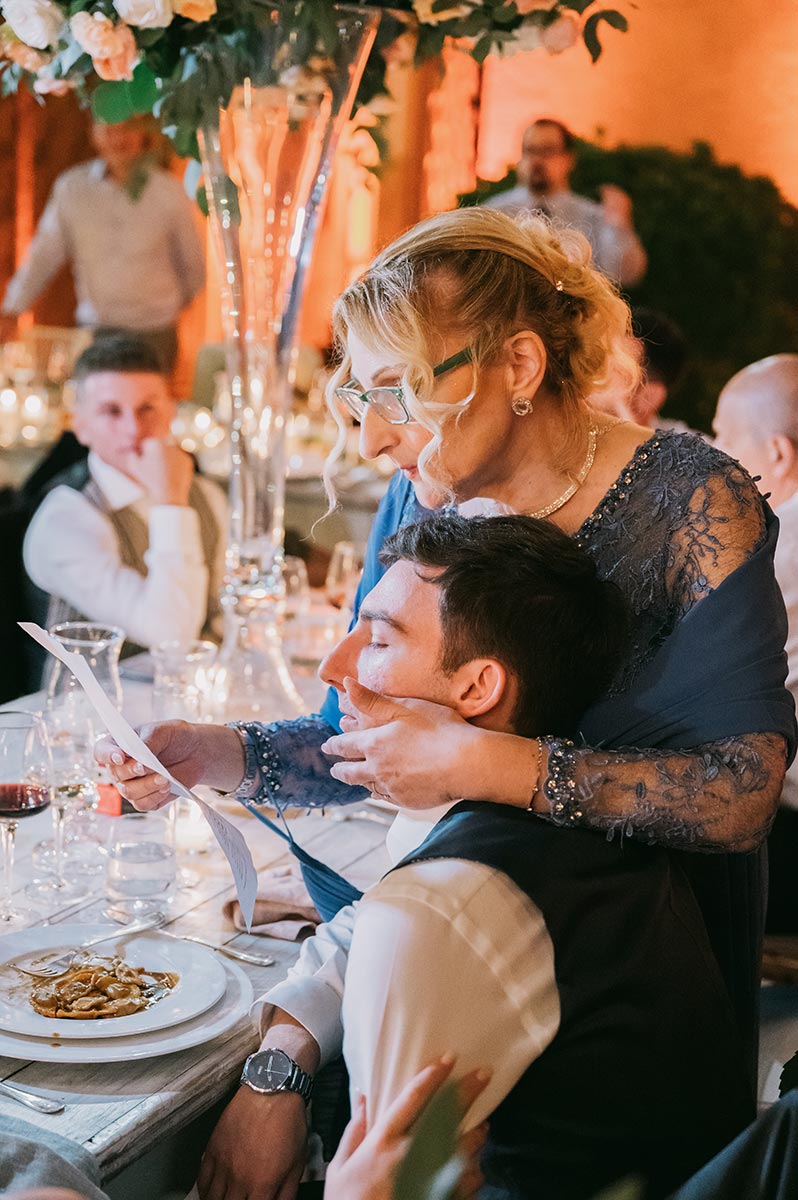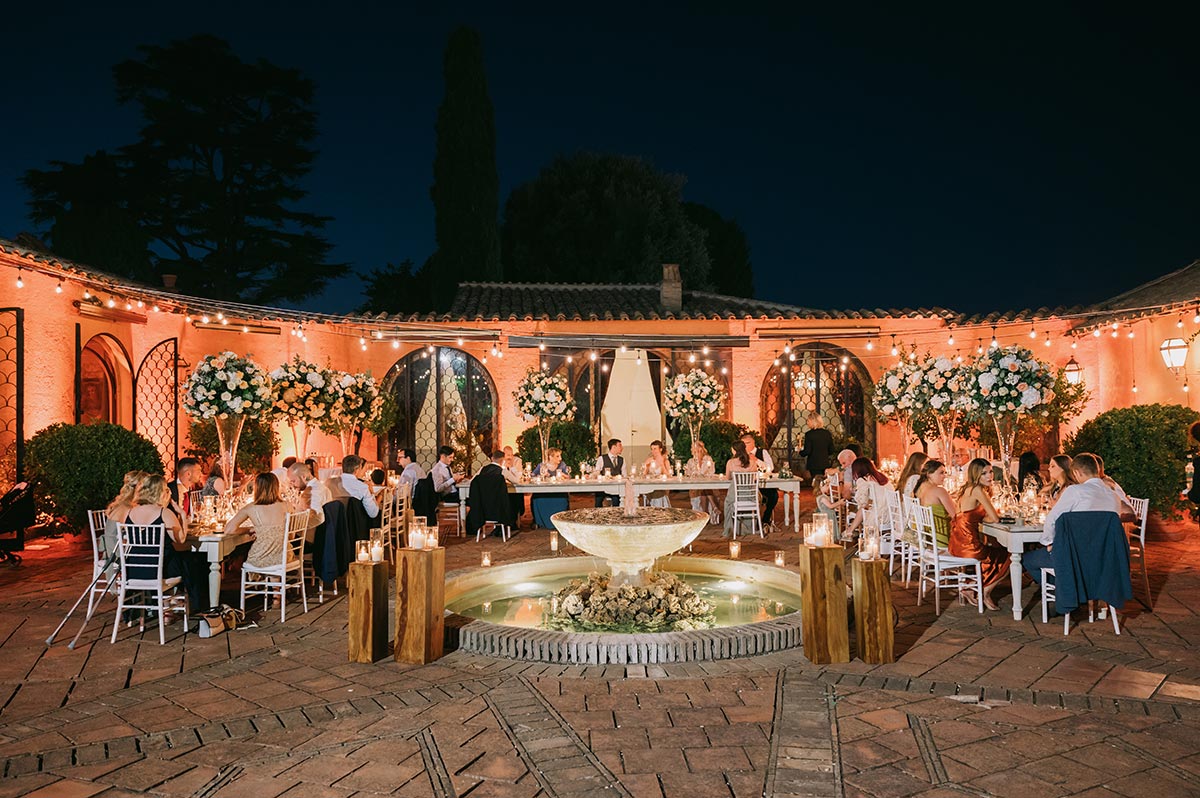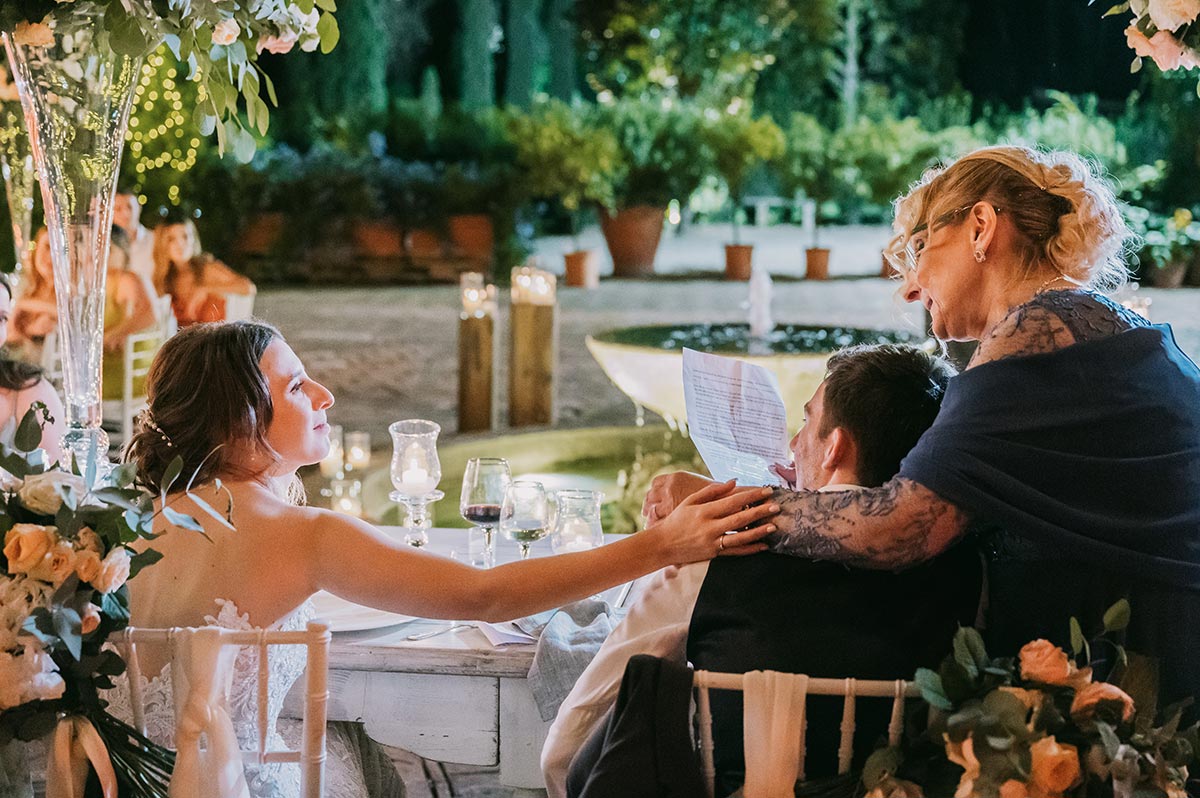 Winding Tables With Fireworks
Assisi wedding planner offers unique and unforgettable experiences that add glamour to your special day. One method they employ is setting up winding tables with fireworks, which can add a stunning touch to any wedding reception. Your guests will love the excitement and beauty of these sparkly displays as they dine and celebrate with you.
With the help of an Assisi wedding planner, you can personalize every aspect of your wedding, including the winding tables and firework display. They offer attention to detail in everything they do, ensuring each element complements your style and overall vision for your dream wedding. You'll feel confident knowing that everything is taken care of, leaving you free to enjoy every moment of this incredible experience with those closest to you.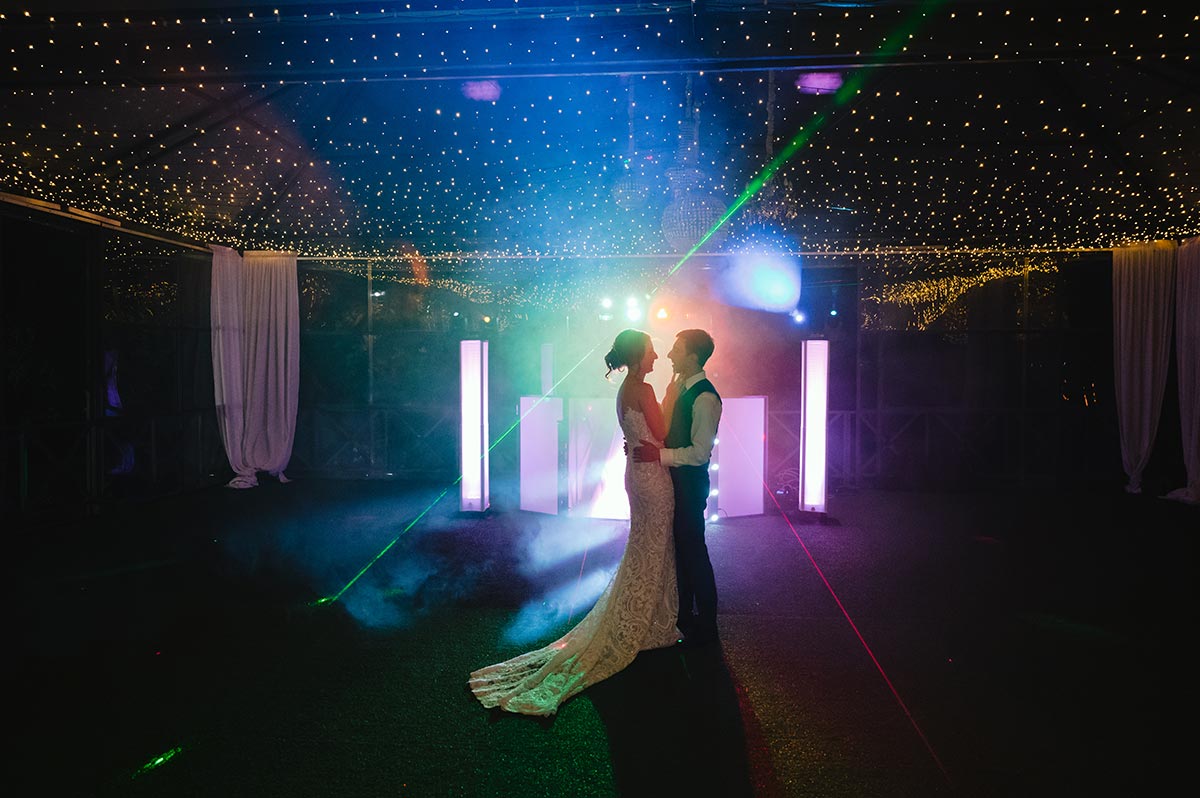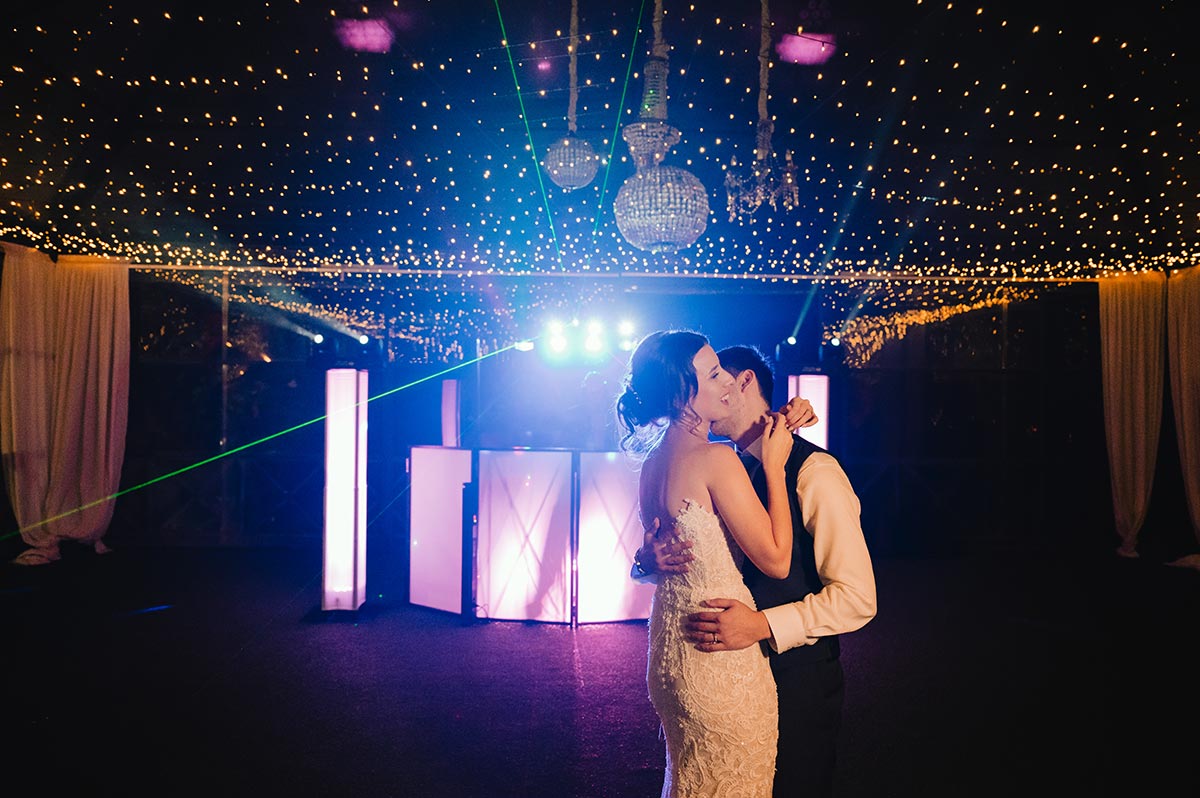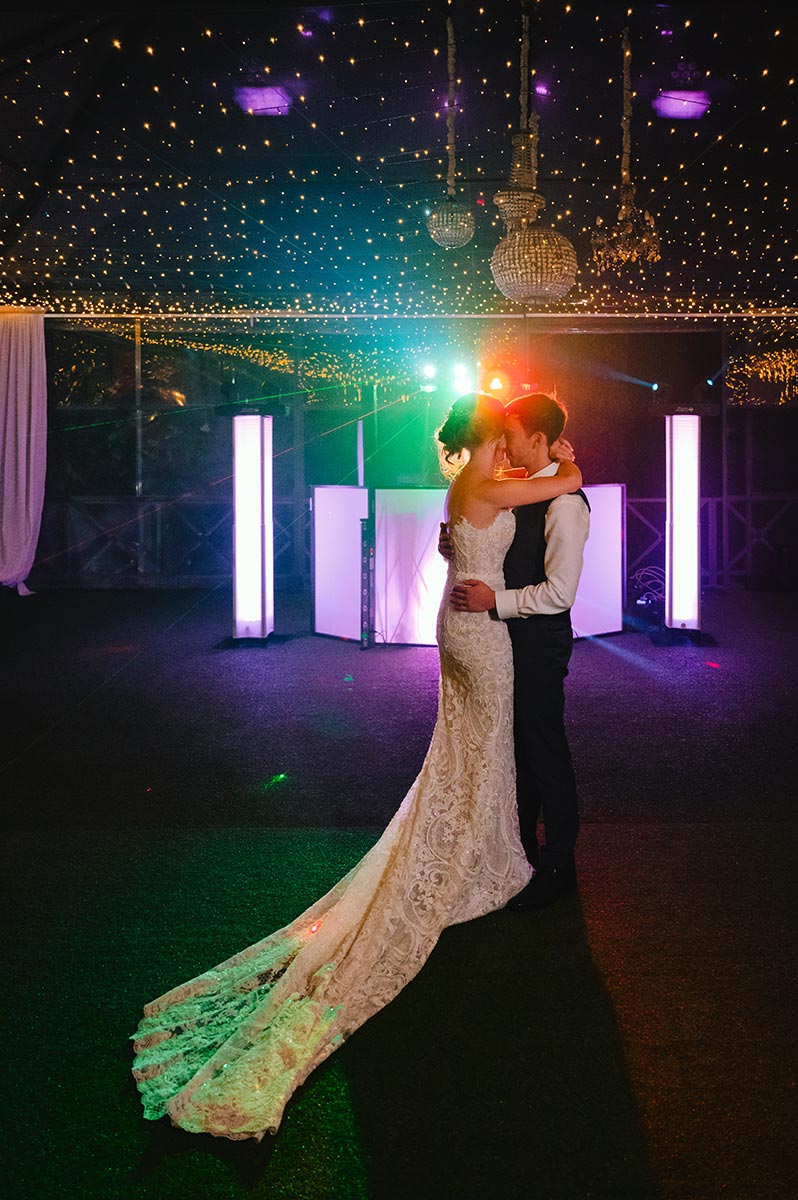 I'm conscious to have a dinstictive style, but I also know that every wedding is unique.
I like personalizing my services, yet I always want to deliver quality to my clients.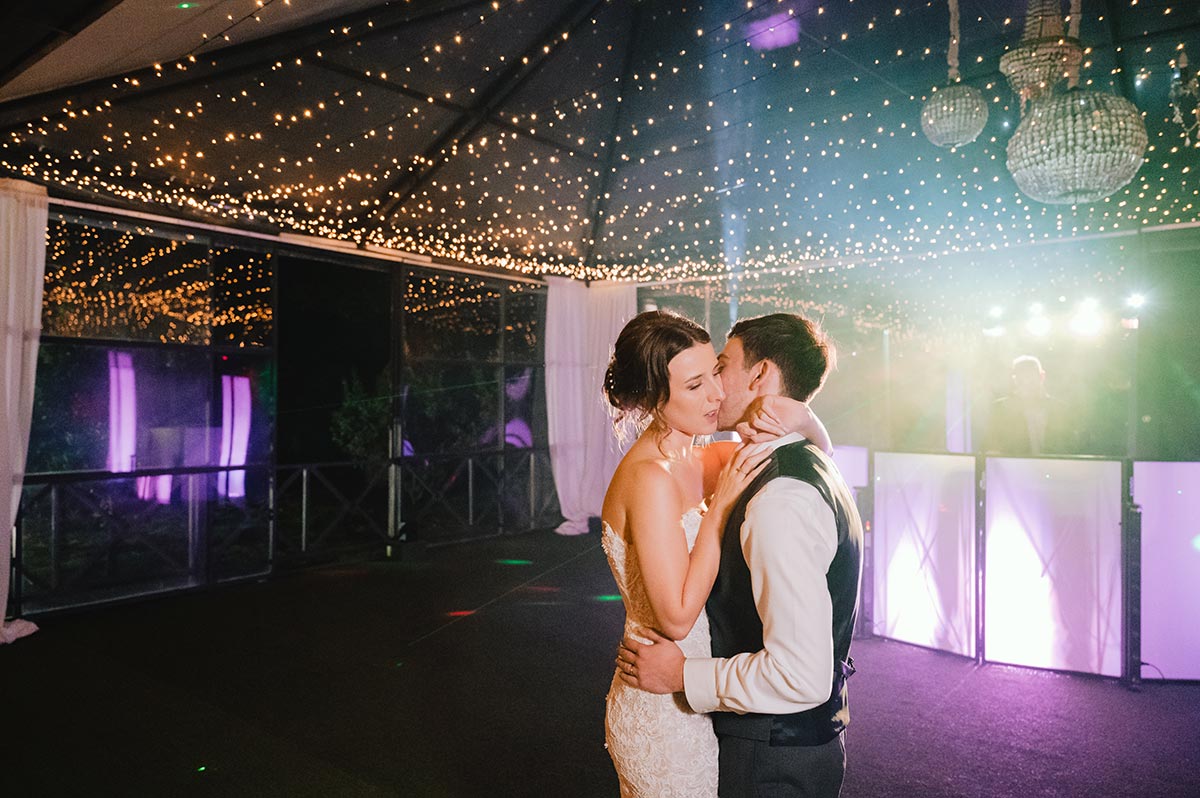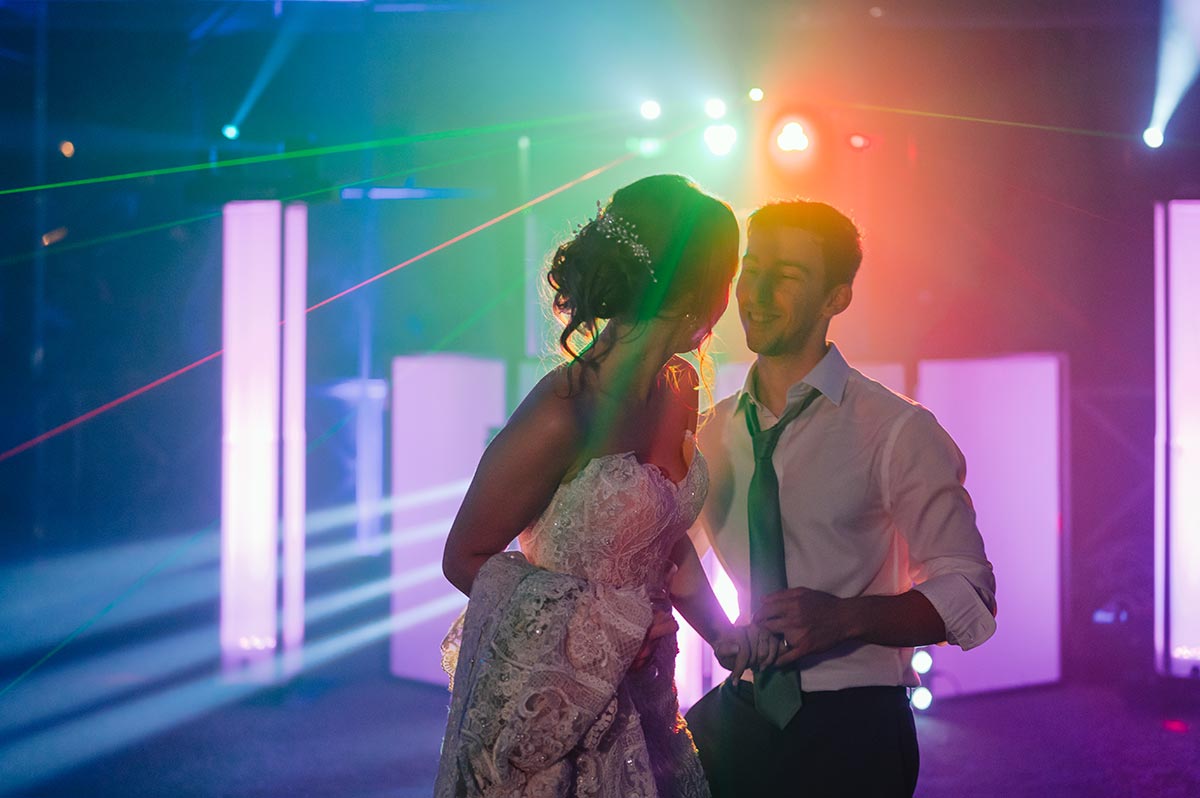 The best wedding planner in Assisi can arrange any wedding
Assisi wedding planners' expertise in finding and coordinating with the perfect Assisi wedding venue is unmatched. From breathtaking castles to rustic countryside villas, they have an extensive network of venues that cater to different preferences and budgets. They work closely with clients to establish their vision for the big day before presenting a selection of venue options based on their preferences.
Assisi is known for its religious significance, and what could be more romantic than getting married in the heart of the town where St. Francis was born? Assisi has several churches and chapels where you can celebrate your Catholic wedding ceremony.
Symbolic Weddings
However, if you want something more unique, you can opt for a symbolic outdoor wedding in the beautiful gardens of a villa overlooking the Umbrian hills. Imagine exchanging your vows surrounded by the natural beauty of the Italian countryside, with the gentle breeze and the sun shining bright.
Civil Weddings
Assisi is also ideal for civil weddings, with its picturesque town hall in the historic center. You can exchange your vows in the elegant hall decorated with frescoes or the charming courtyard surrounded by medieval buildings.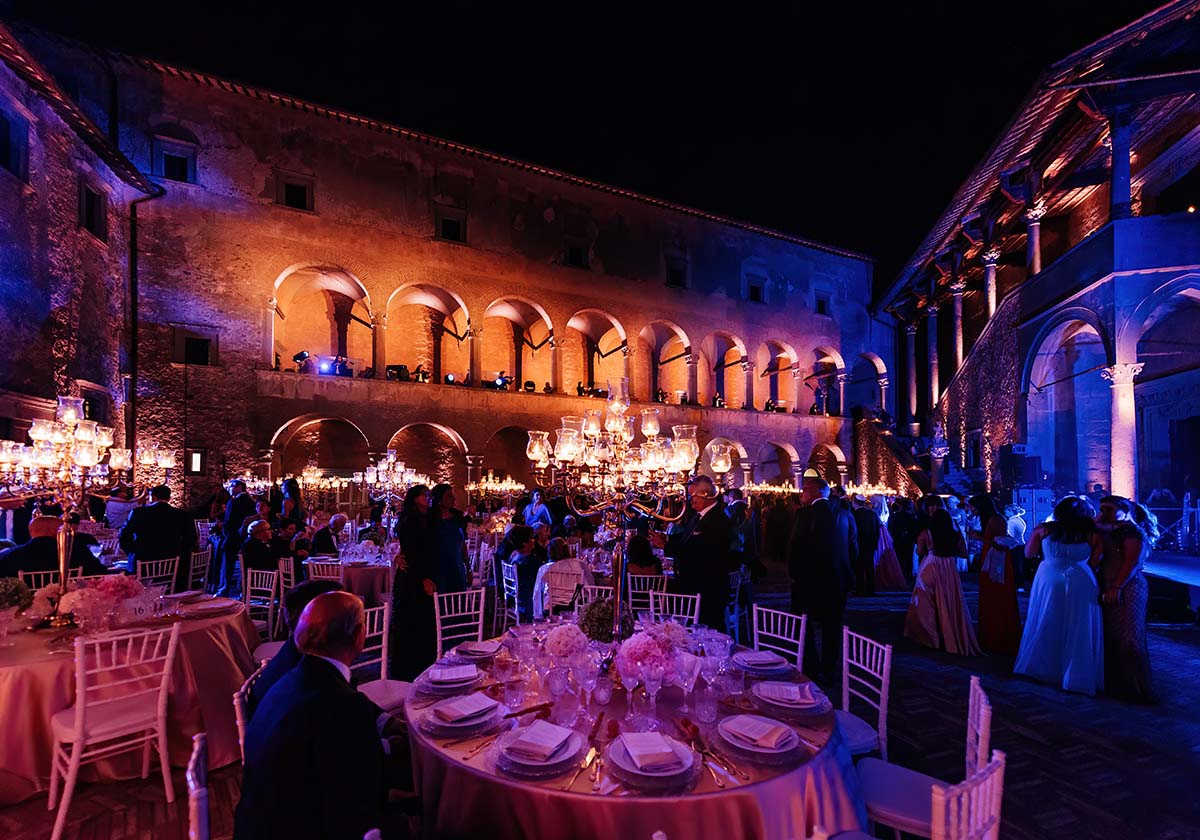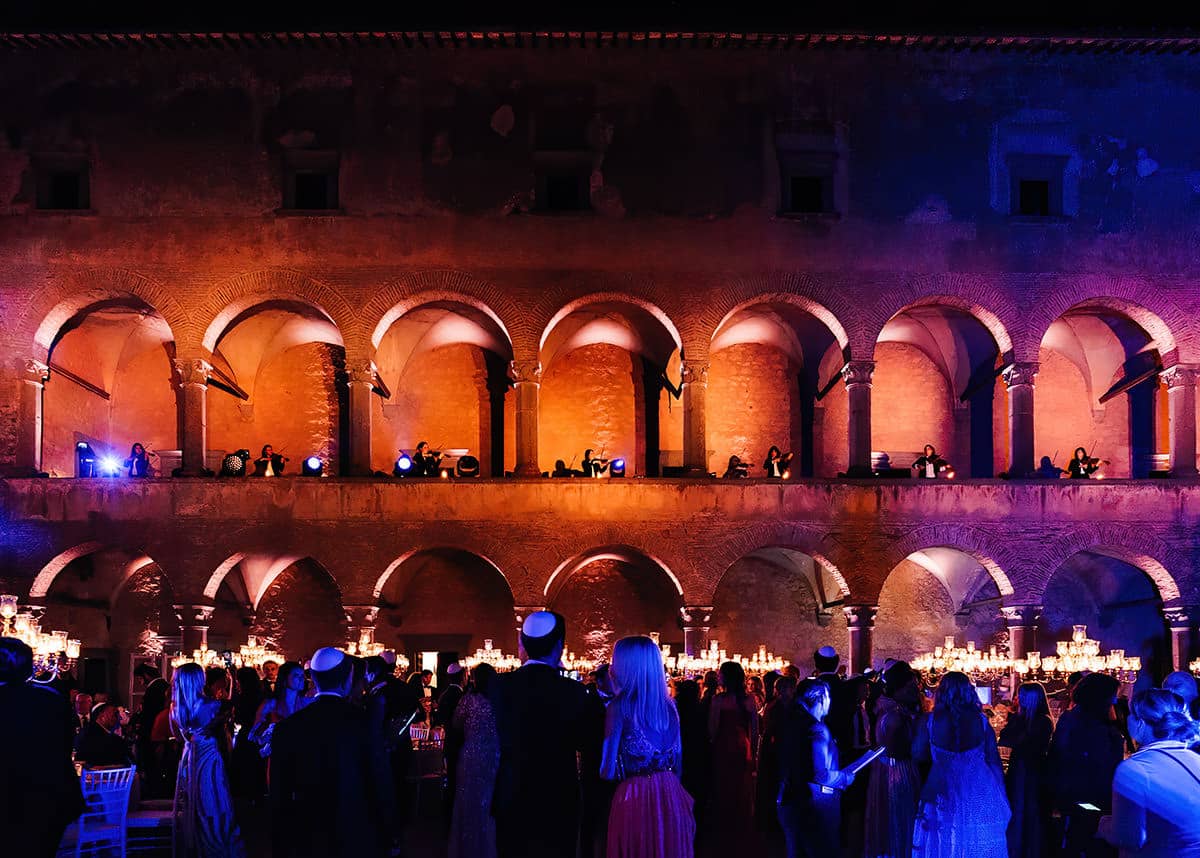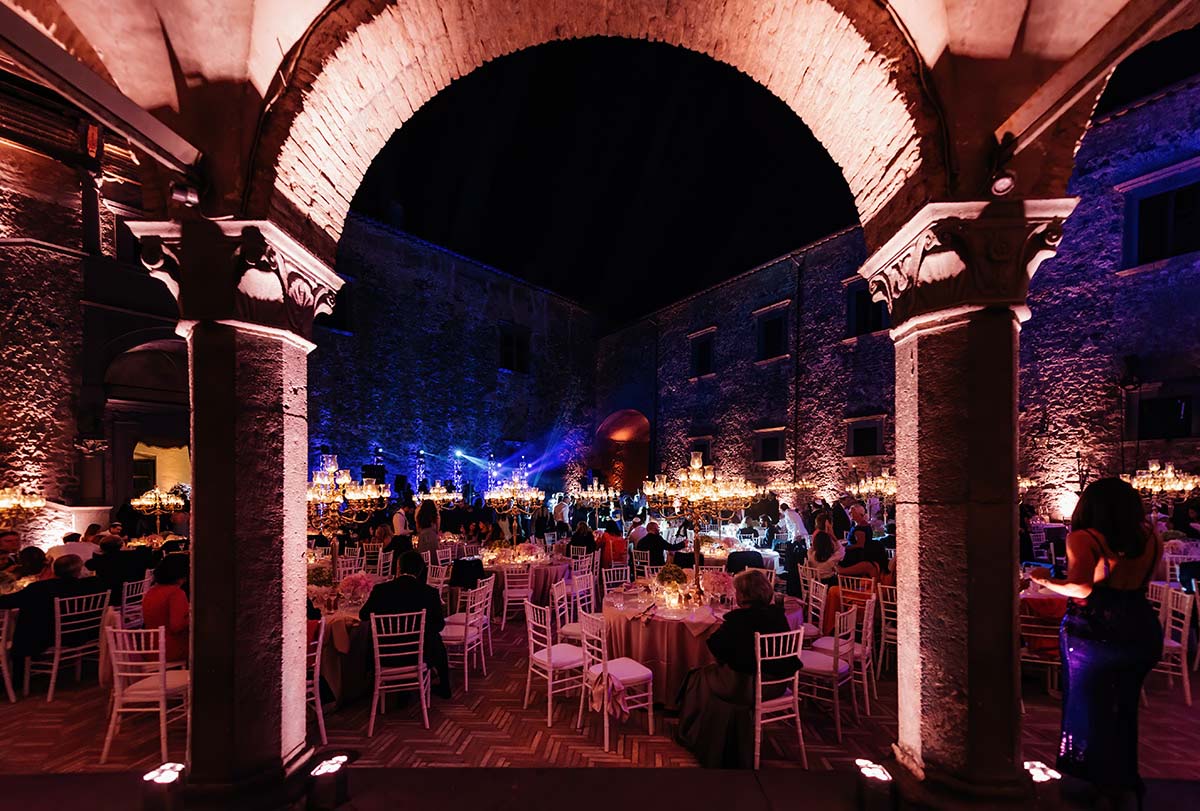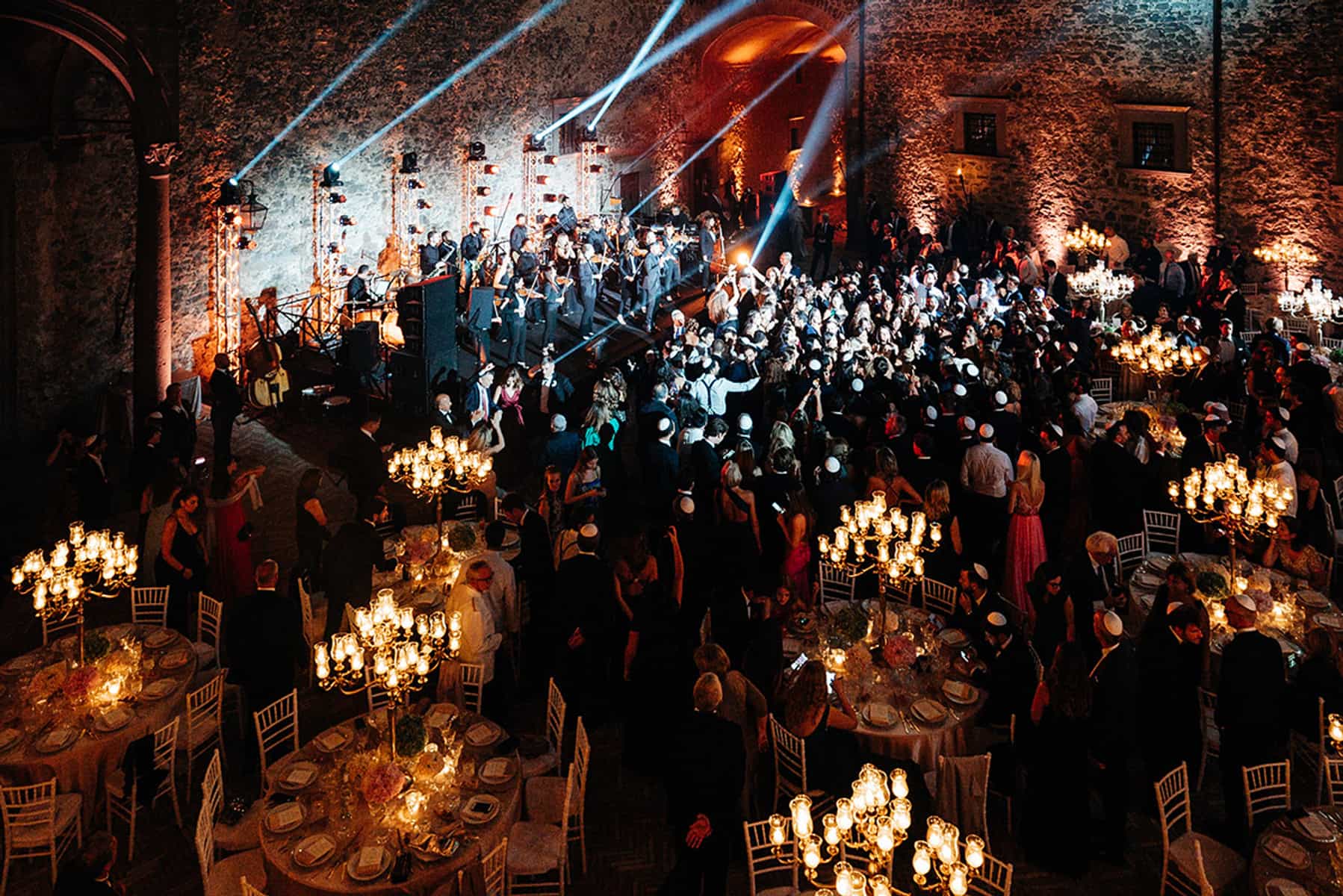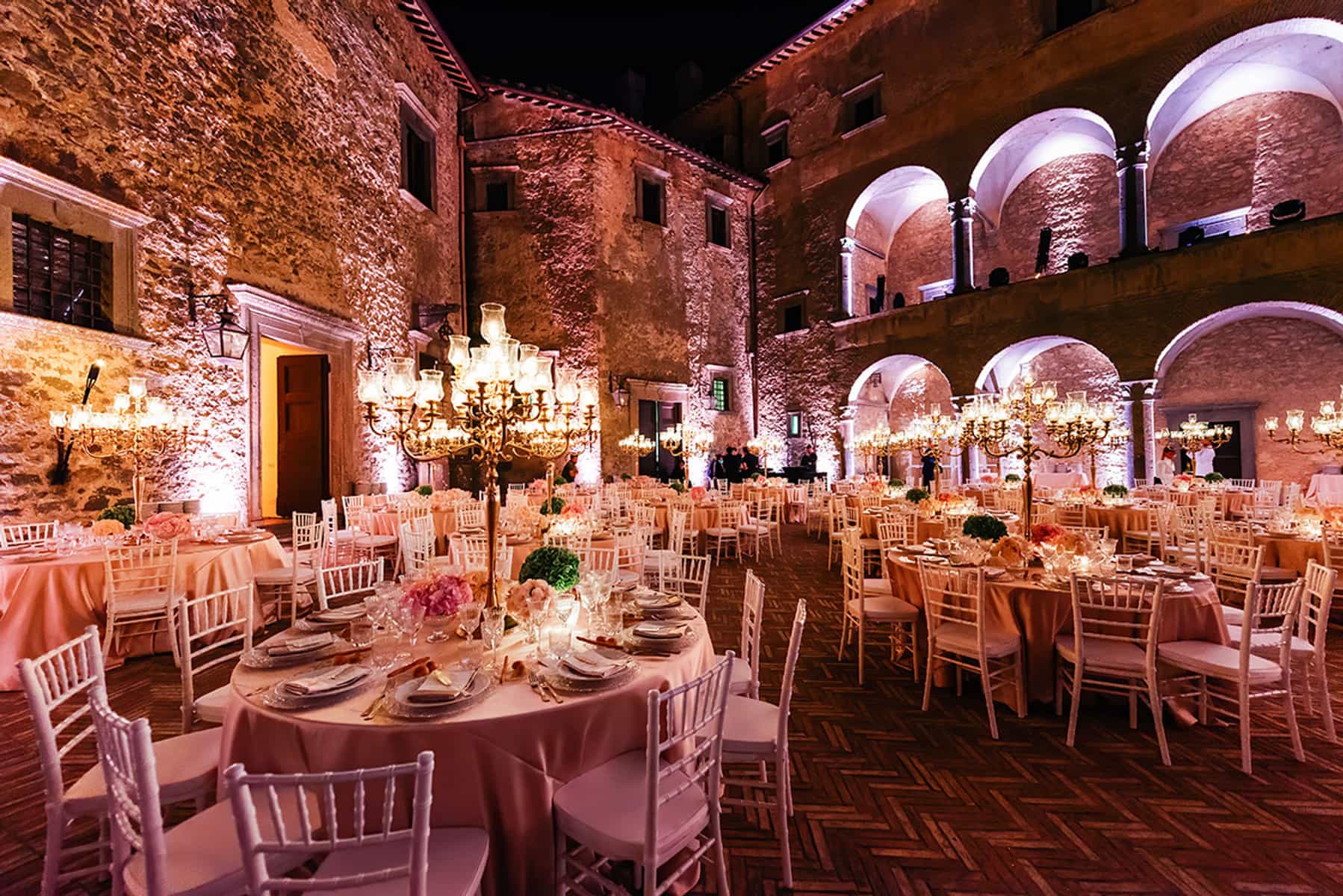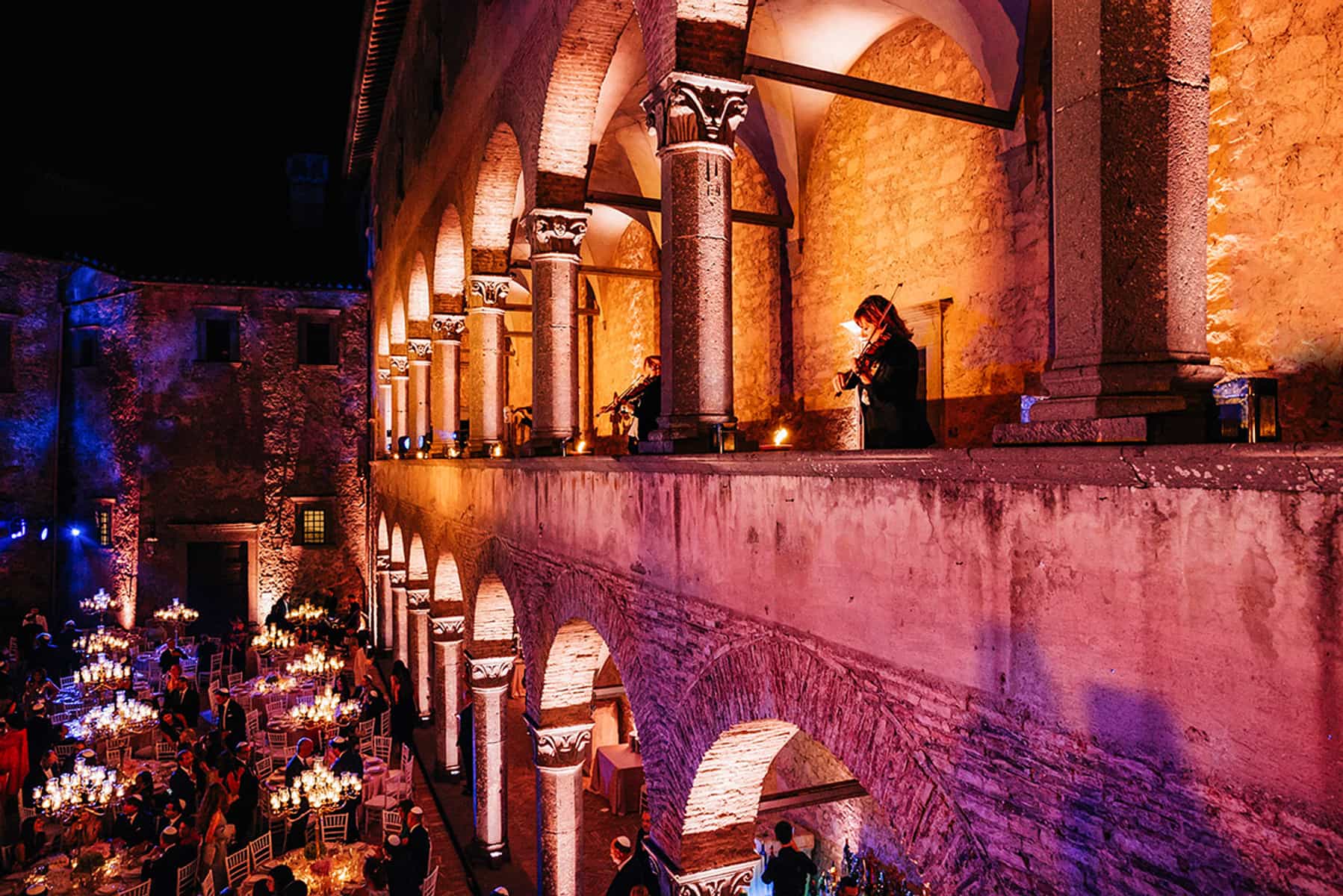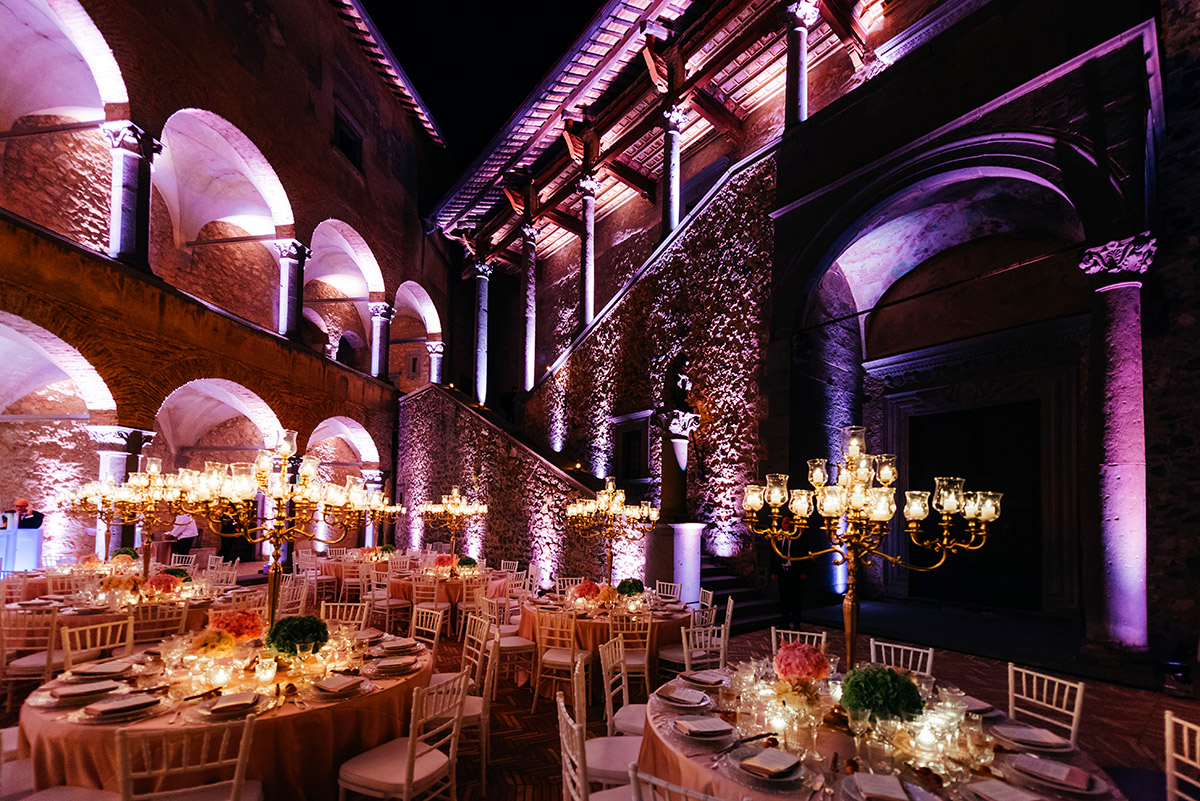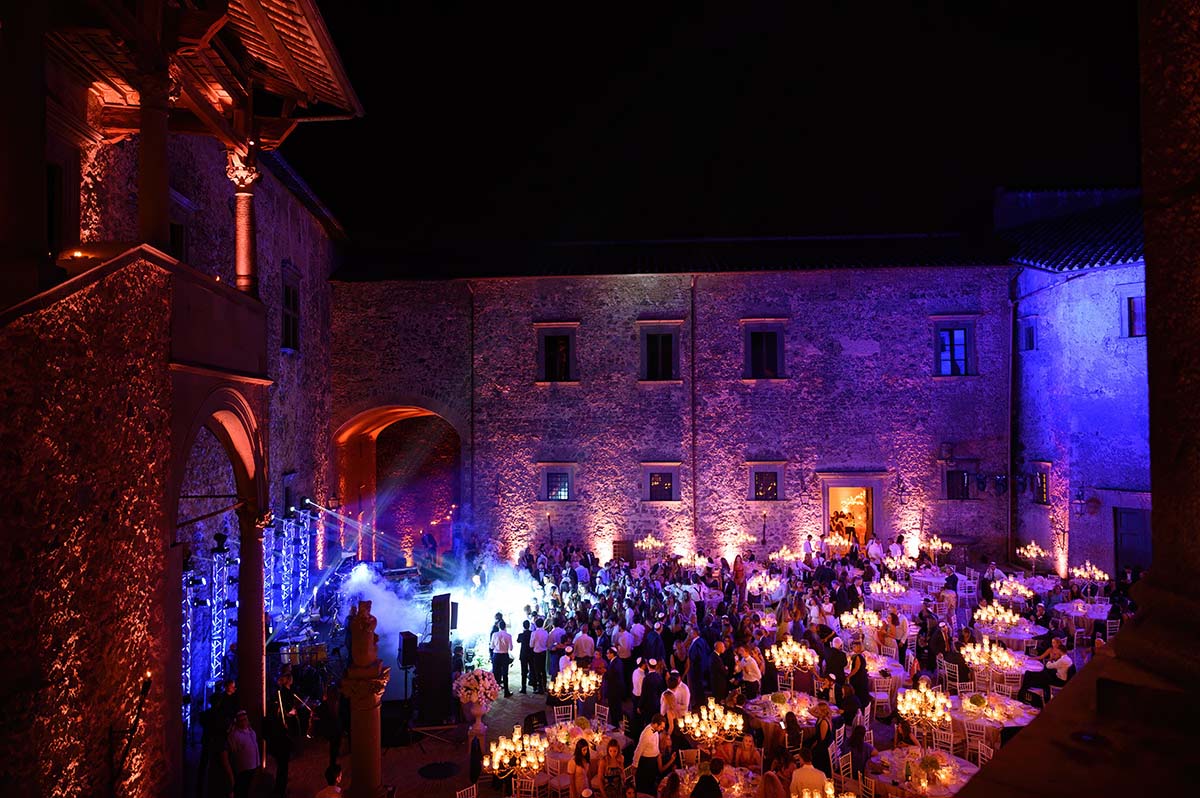 Catholic Weddings
If you want a Catholic wedding, you can choose from the many beautiful churches in Assisi. The Basilica of San Francesco and the Basilica of Santa Maria degli Angeli are two of the most famous churches in the town and can provide a stunning setting for your ceremony.
Once a venue is selected, the Assisi wedding planner handles all the necessary coordination, including contracts and legal requirements. With years of experience working with various venues, they know what it takes to ensure a seamless wedding day from start to finish. Plus, they handle everything from vendor management to decor placement so couples can sit back and enjoy their special day stress-free.
Unique intimate elopements in Italy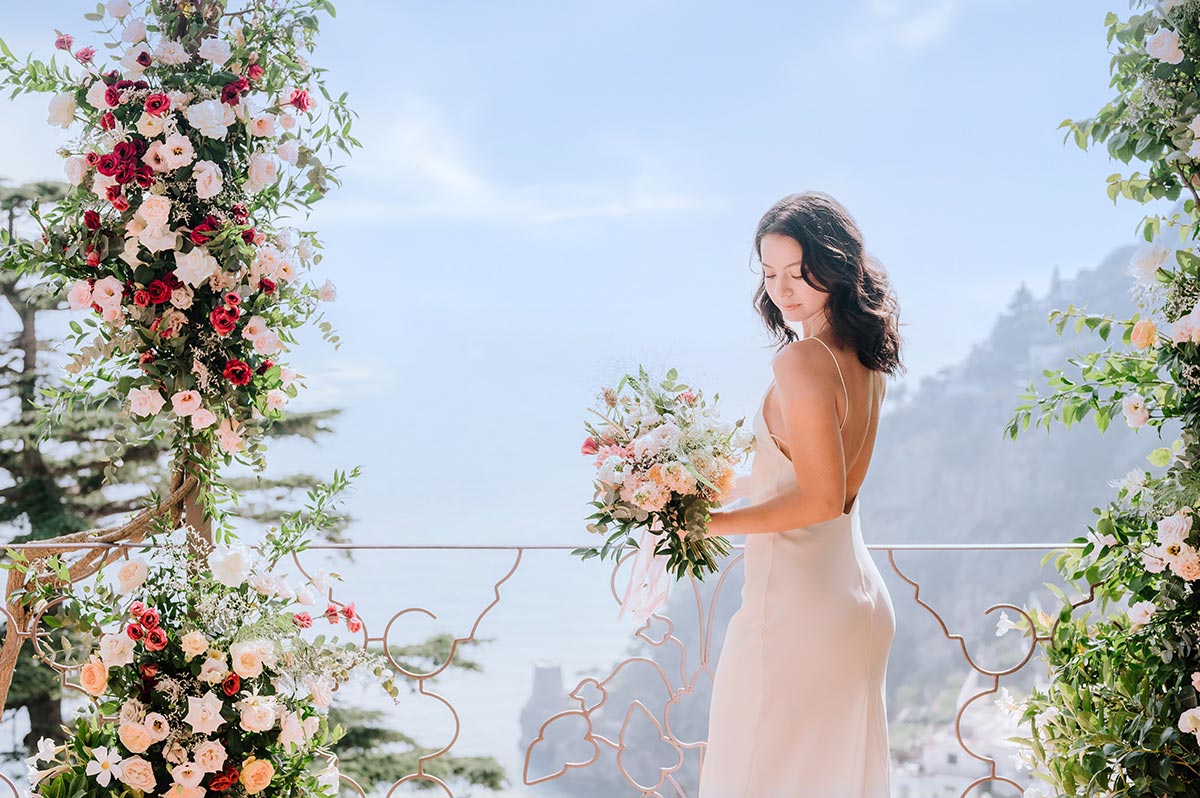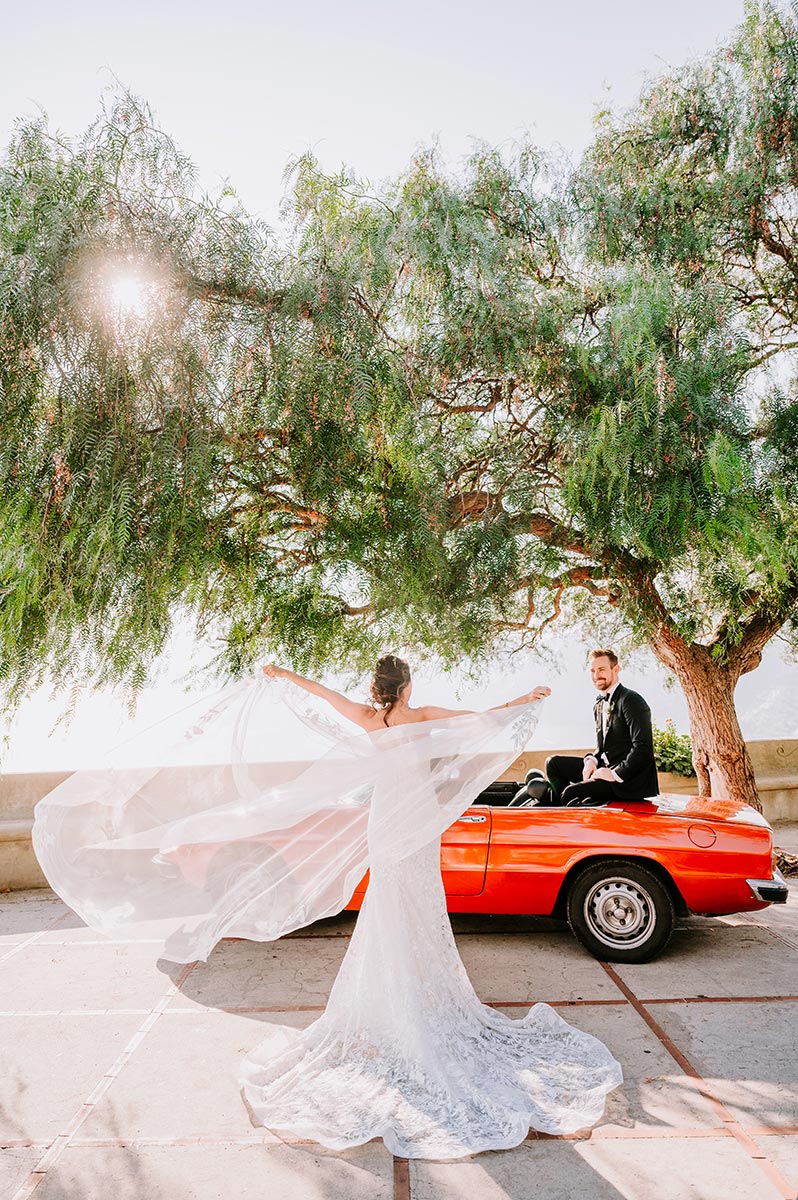 An intimate and private wedding in Positano. Find out how to make your elopement in Italy unforgettable with wonderful photos and unique details on breathtaking views.
An intimate wedding with a vintage car in Praiano. If well organized you can plan the ceremony in Positano and take pictures along the coast and driving a vintage car.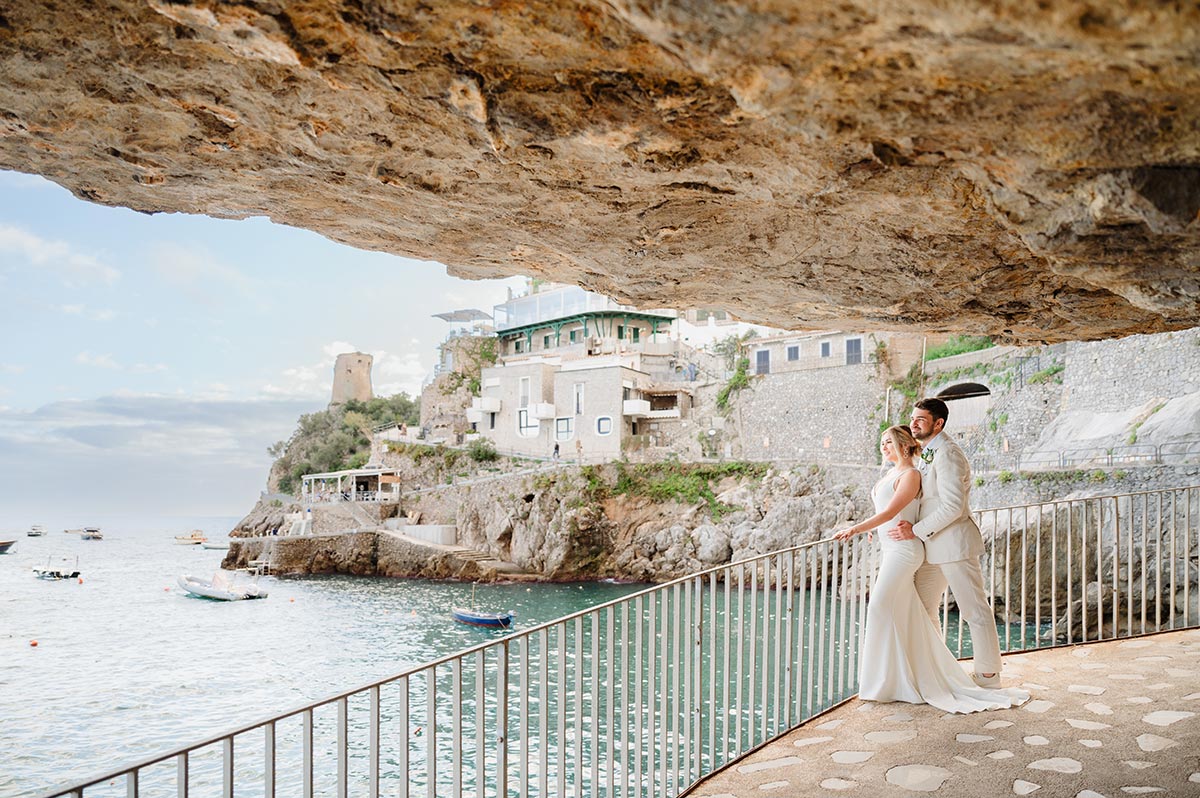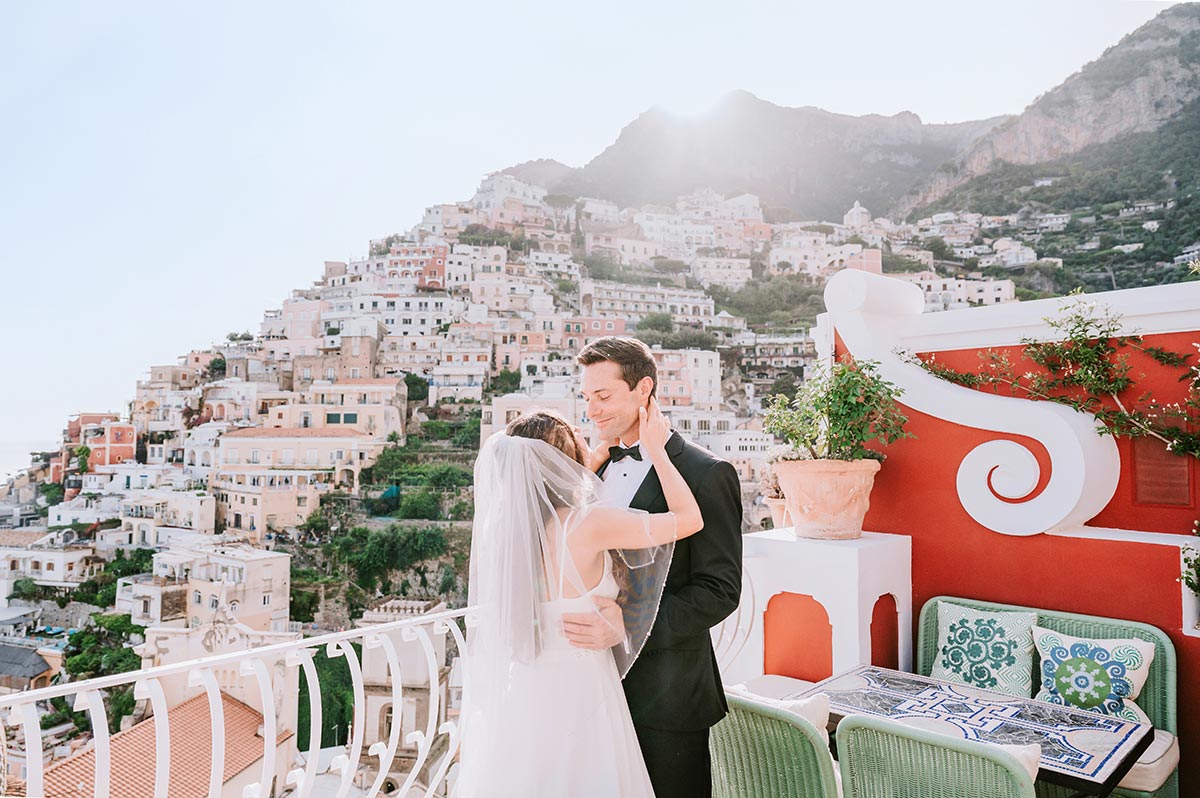 Our goal is to redesign the atmosphere of your wedding and give you a unique emotional record of a perfect day.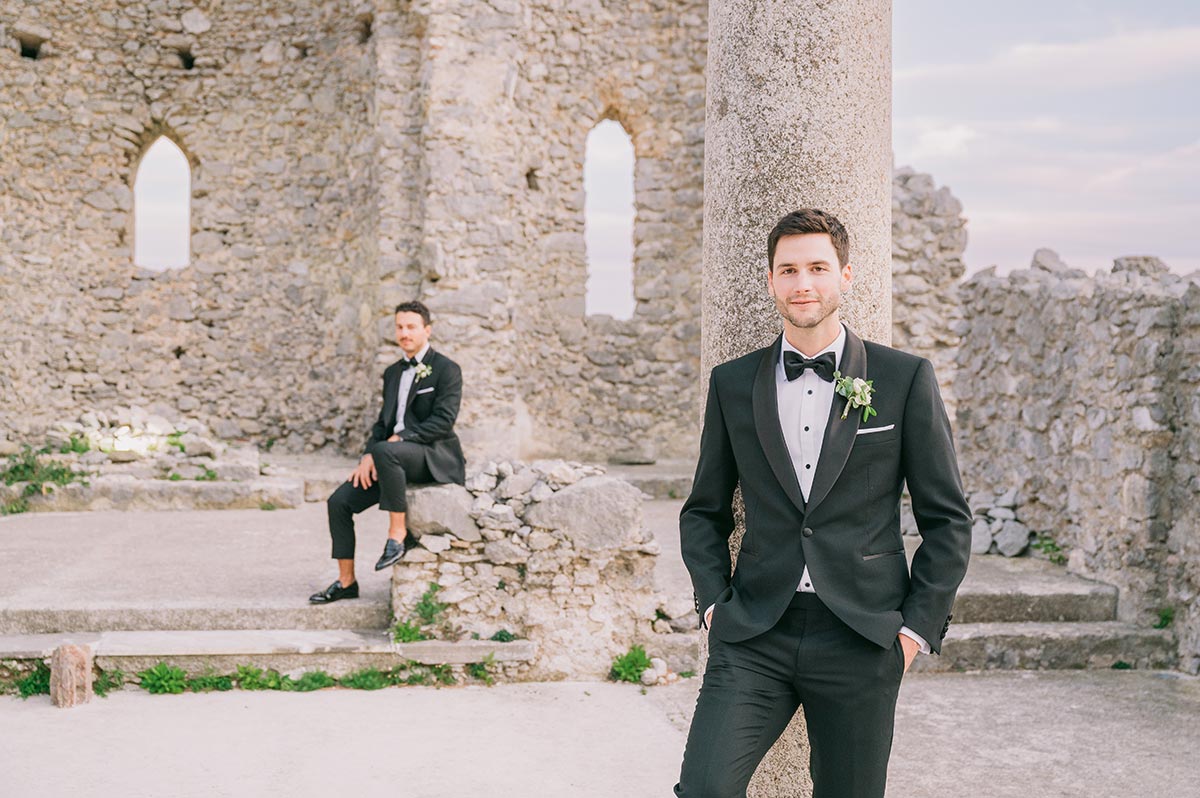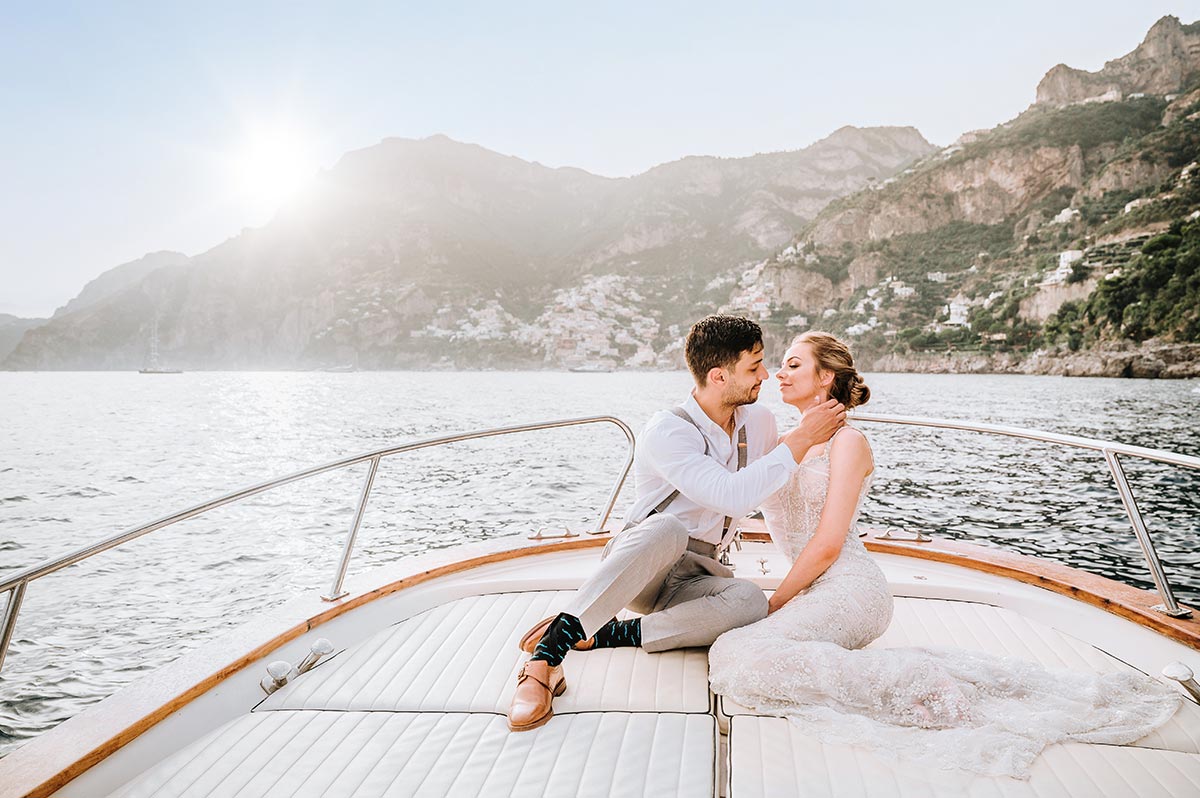 For you who love luxury and elegance, refinement, amazingness on such an important day, there is a dream to live with no delay.
Tips for Choosing the Right Wedding Planner in Assisi
Organizing a wedding can be intimidating, particularly if you're arranging it in a foreign country like Italy. Hiring a wedding planner in Assisi can be a great idea. An Assisi Umbria wedding planner can take care of all the details and help make your big day a dream come true. However, with numerous alternatives available, how can you select the best one? Here is some advice to help you choose the best wedding planner in Assisi.
Read Reviews and Ask for Recommendations
Look for online reviews on wedding websites, social media, or search engines. You can also ask friends, family, or colleagues who have recently gotten married in Assisi for recommendations. Personal referrals are often the best way to find a reliable wedding planner.
Experience and Qualifications
Ask about their previous work, how long they've been in business, and any certifications they may have. A good Assisi wedding planner should be able to provide you with a portfolio of their work, including photos and testimonials from previous clients.
Personality and Communication Style
The best Assisi wedding planner should be a good listener, patient, and attentive to your needs. They should also have excellent communication skills and be able to keep you updated on every detail of your wedding planning process. So, before hiring a wedding planner, ensure you have a good rapport with them.
Contracts and Pricing
Ensure you know what services they will provide and how much they will charge. Look for a wedding planner Assisi who is transparent about their pricing and offers a clear contract. It will help avoid any misunderstandings or unexpected costs down the line.
When choosing an Assisi wedding planner, consider their reviews, experience, personality, communication style, contracts, and pricing. With these tips, you'll be sure to find the perfect wedding planner to help make your wedding day in Assisi a dream come true!
Creating a Seamless Timeline: The Key Role of Assisi Wedding Planners and Photographers
Having a well-organized timeline is necessary if you're getting hitched in Assisi. And that's where the coordination between your wedding planner and the Assisi wedding photographer becomes essential. It's a collaborative effort, and these two experts must collaborate closely to ensure a smooth and seamless flow for your big day.
Why, you may ask? The wedding planner can talk with the photographer to know what type of shots you want. They can work together to create a timeline for every critical moment of the day, from getting ready to the last dance. They'll make sure to capture every precious moment.
Coordination between them is necessary because they both play a significant role in capturing your special day. Your wedding photographer must know everything behind the scenes to get all the critical moments at precisely the correct times. And if anything, unexpected happens, an excellent communication channel ensures everyone is on the same page to avoid any hiccups during your event. After all, you want to ensure your wedding day is stress-free and unforgettable!
Final Thoughts on Hiring Assisi Wedding Planners and Making Your Big Day Unforgettable
Hiring the best wedding planner in Assisi can make your wedding day unforgettable. With their expertise and knowledge of the area and vendors, professional coordination and management skills, reduced stress and time-saving mechanisms, boutique planning services, and breathtaking Assisi wedding venue options, they will ensure that every detail is ideally taken care of. Make your fairytale wedding come true by choosing the best Assisi wedding planner today!