Getting married in Portofino means choosing to experience a magical moment in a signature set to make the memory of that emotion indelible. To make during your wedding go smoothly, you will need the help of a Portofino wedding planner.
Portofino is a small village, yet every corner is a poem matched by the inhabitants' courtesy and hospitality. It is the ideal location for a wedding or elopement in Italy. Portofino has been famous since the 1960s as a wedding destination sought after by actors and celebrities, and this " luxury " label still belongs to it today.
The climate in Portofino is mild all year long; therefore, any time of the year is suitable for a wedding. However, if you want to show off your dream dress without having to risk seeing it wet by rain, we recommend May through September as the best period for getting married in Portofino.
In these months, we switch from the spring to the summer season, and the setting for the photo shoot with the Portofino photographer can offer you fantastic glimpses between the dazzling green color of the vegetation and the polychromic of spring and summer flowers against the blue background of the sea, from the top of the peninsula or directly on the bay.
It is equally valid that, with the help of the wedding planner Portofino, many ideas can be realized even if you do not have a totally "luxury" budget. So here are some small wedding planners in Portofino tips to help you choose the best for your wedding day.
The Portofino wedding venue you choose will set the tone for your entire event, so choosing a location that reflects your personal style and the ambiance you want to create is essential. The options are endless, from grand and lavish villas to intimate and rustic farmhouses.
Once you've chosen your venue, you must work with a reliable and experienced wedding planner in Portofino to help you bring your vision to life. They can assist with everything from vendor selection, budget management, timeline creation, and decor design.
As you plan your dream wedding in Portofino, remember to book a talented wedding photographer to capture your big day's special moments. The right photographer will be able to capture the breathtaking surroundings beautifully, the intimate moments between you and your partner, and all of the joy and emotion of your celebration. With their expertise and artistry, they can create stunning images you will cherish forever.
What could be more romantic? All this will be made possible with the help of your wedding planner in Portofino, who will organize everything with extreme care.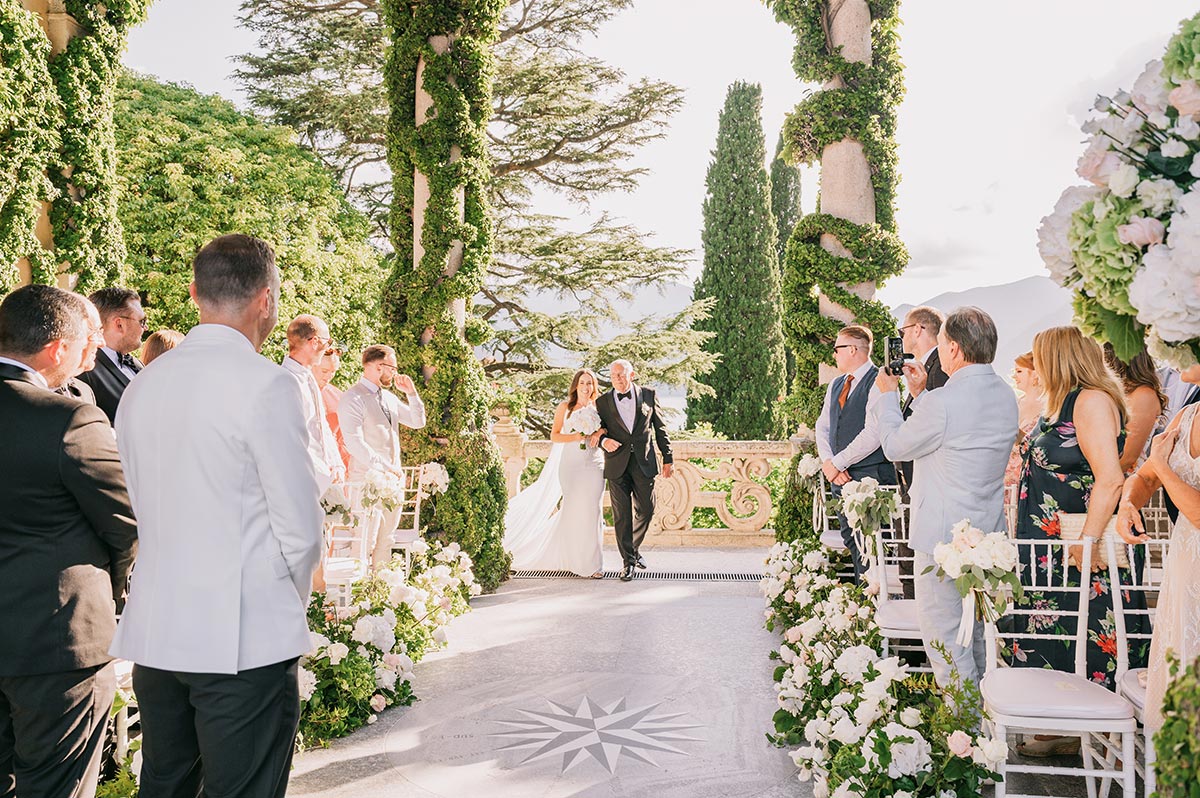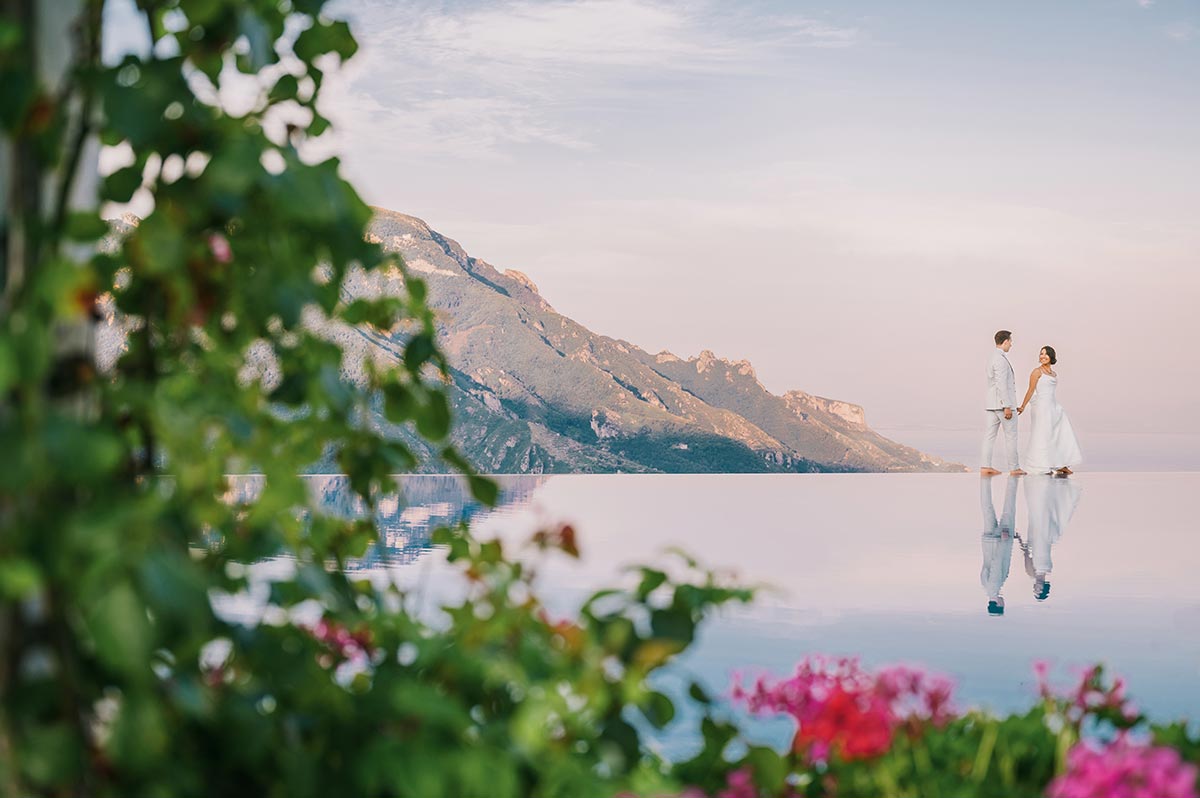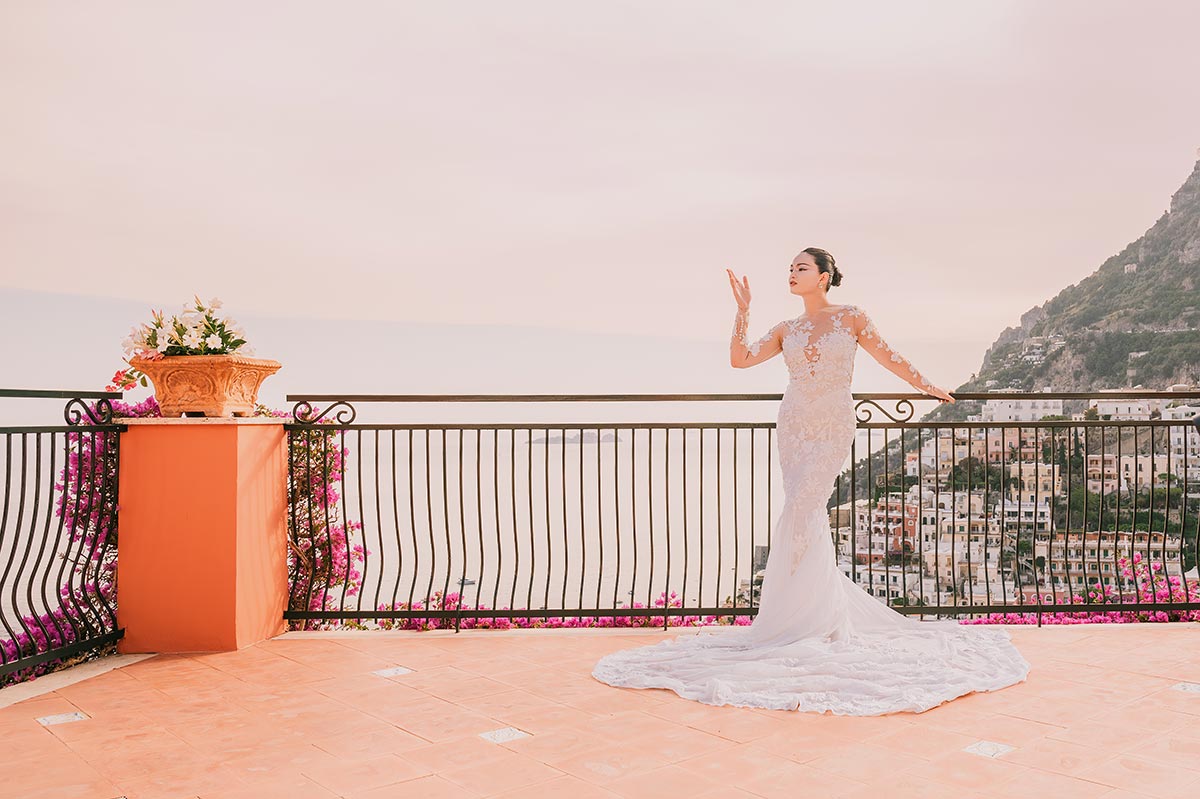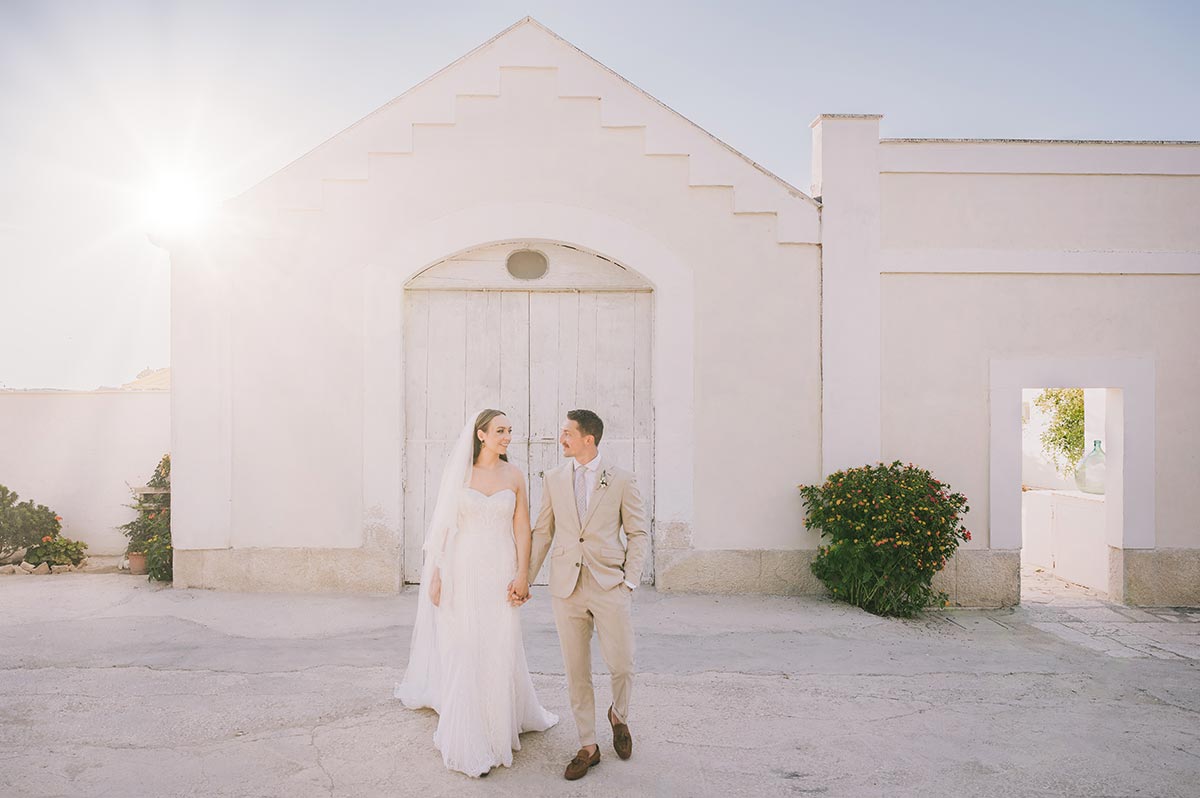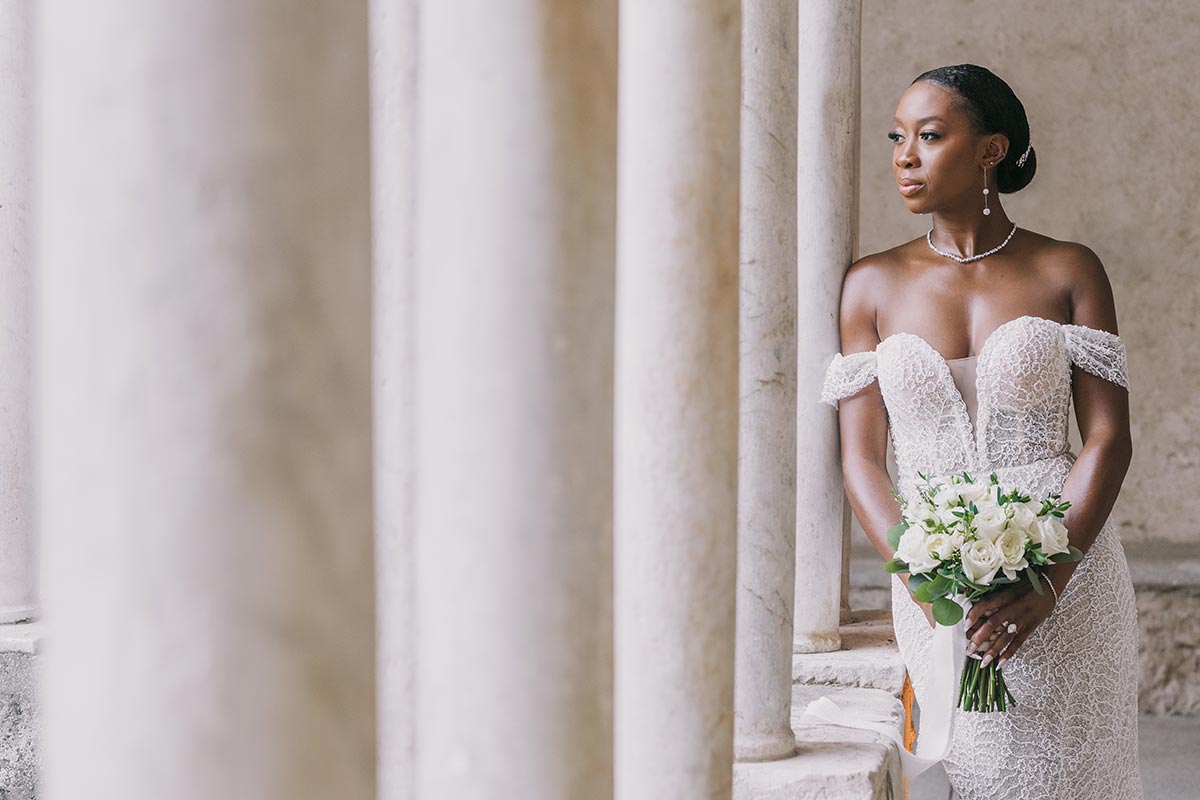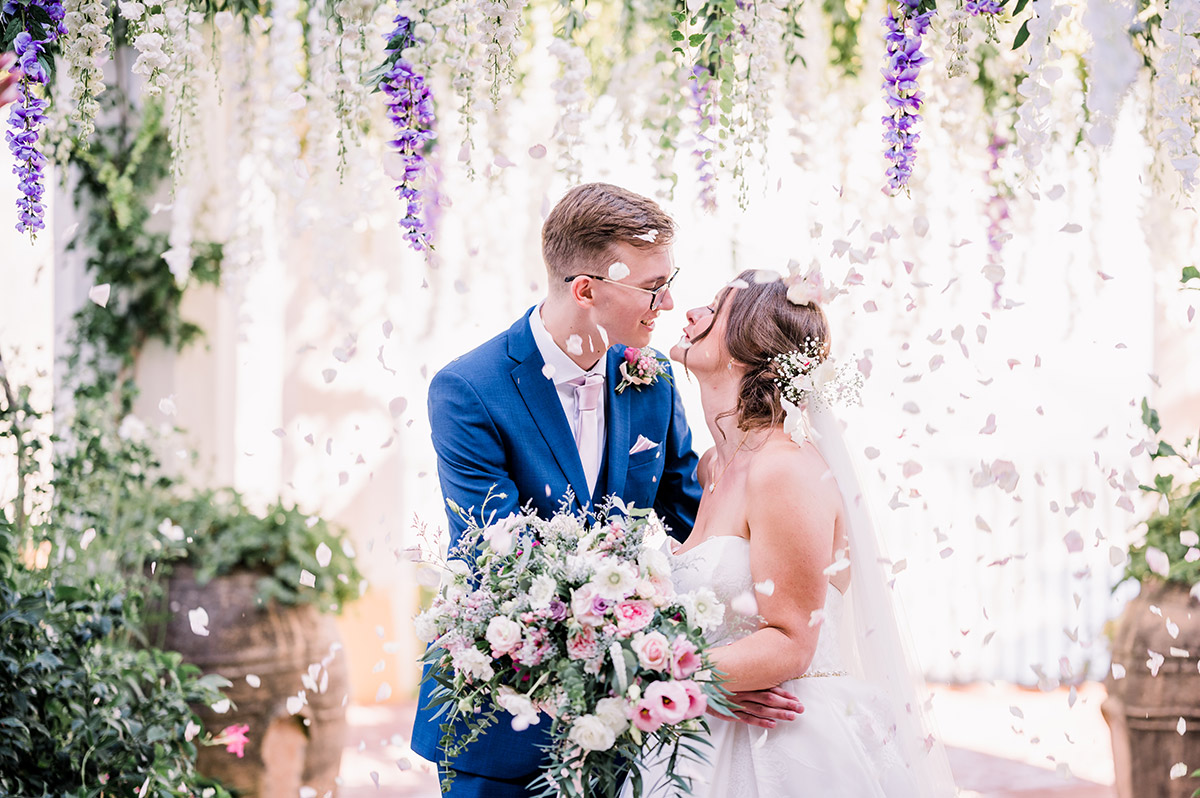 With the wedding planner Portofino Italy, anything is possible
If wedding planning may seem exhausting or stressful, take the chance to hire a Portofino wedding planner to help you with the task. Your wedding is essential, and you deserve to experience it fully without worrying about what could go wrong because the experience and professionalism of the Portofino wedding planner will be there to safeguard your special day.
With the wedding planner Portofino, it is possible to choose from various services and facilities, many of which present their all-inclusive offers. As the best wedding planner in Portofino , we can suggest avoiding getting excited by chaotic proposals that divert your attention from the real priorities for the event's success.
But to build with the help of the wedding planner Portofino Italy customized package by turning to different suppliers, you can select the most convenient offers and responsive to your needs.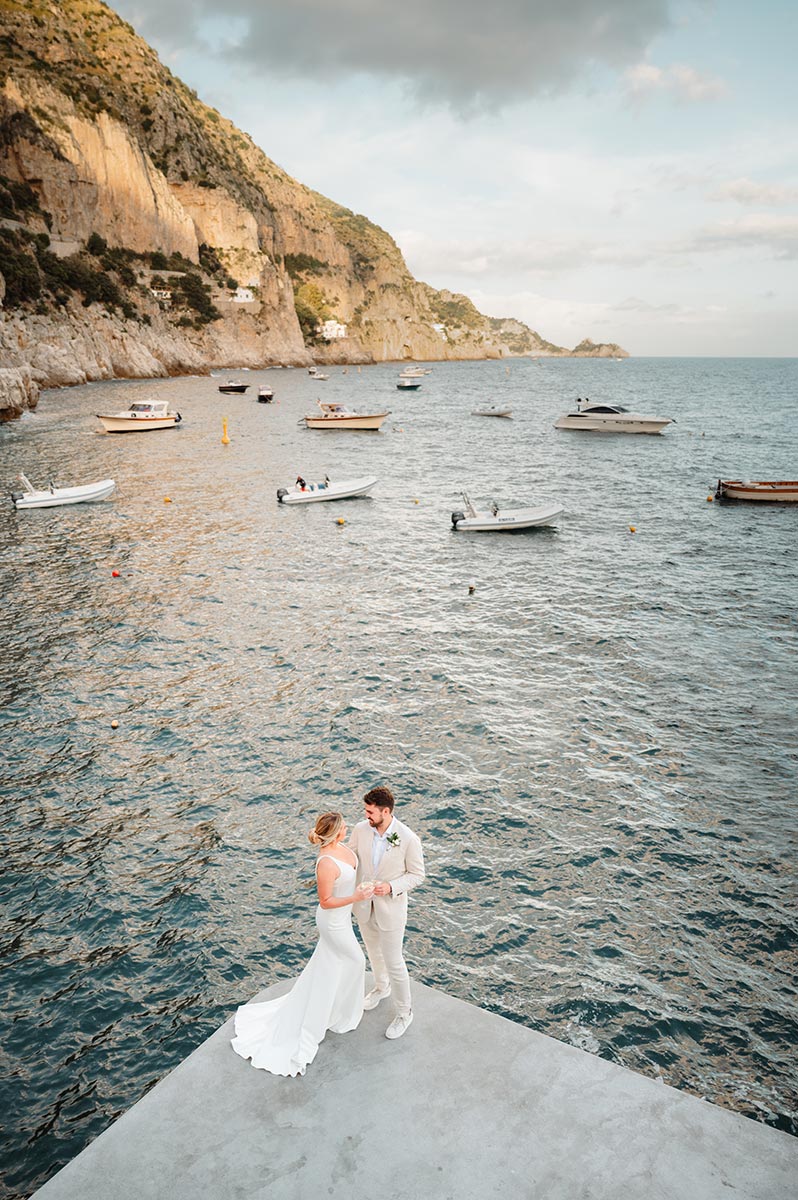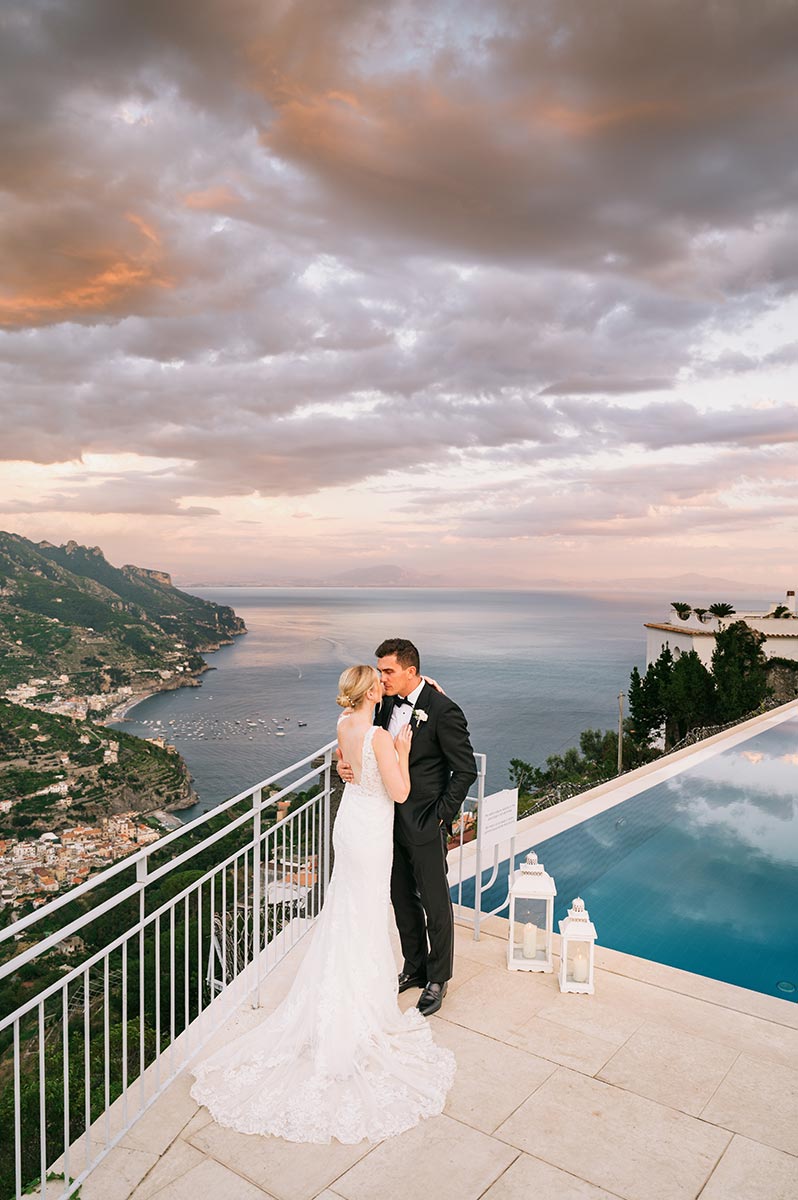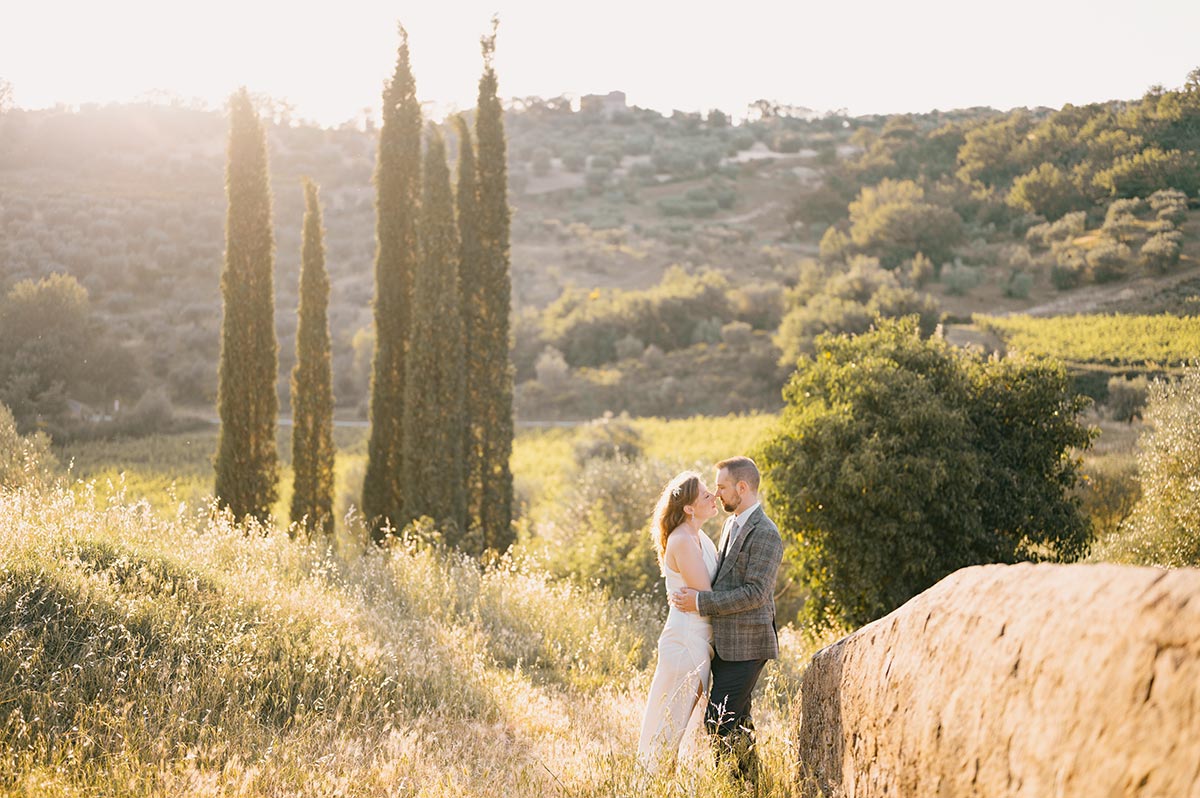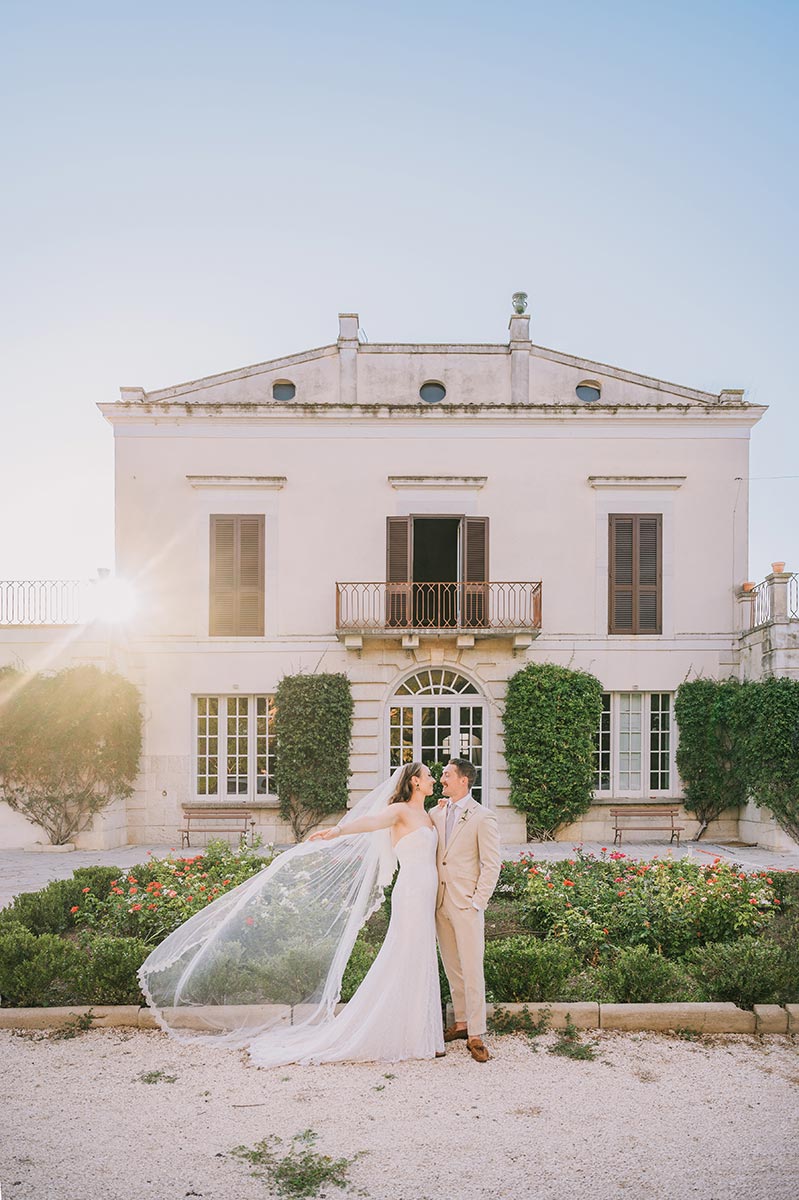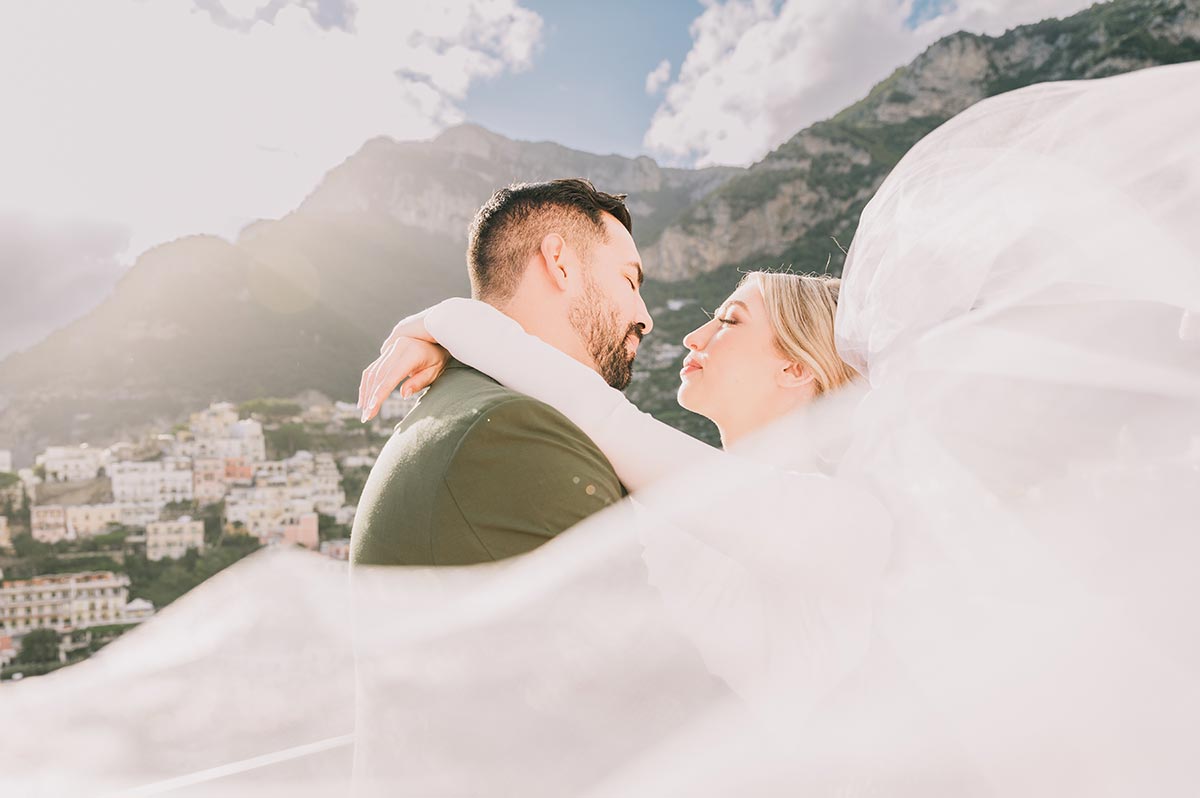 Preparing for such a complex and articulated event as your wedding is difficult because every detail must be taken care of with attention and expertise. Only the figure of the best wedding planner in Portofino can help you realize your special day. The many aspects of the wedding ceremony can be overwhelming, from the thank-you card to the ceremony and beyond.
The intervention of a professional wedding planner in Portofino, Italy, will free your mind from so many thoughts and worries that you will no longer have, thanks to the knowledge that there are already those who take every aspect of your wedding day extremely seriously.
Unique intimate elopements in Italy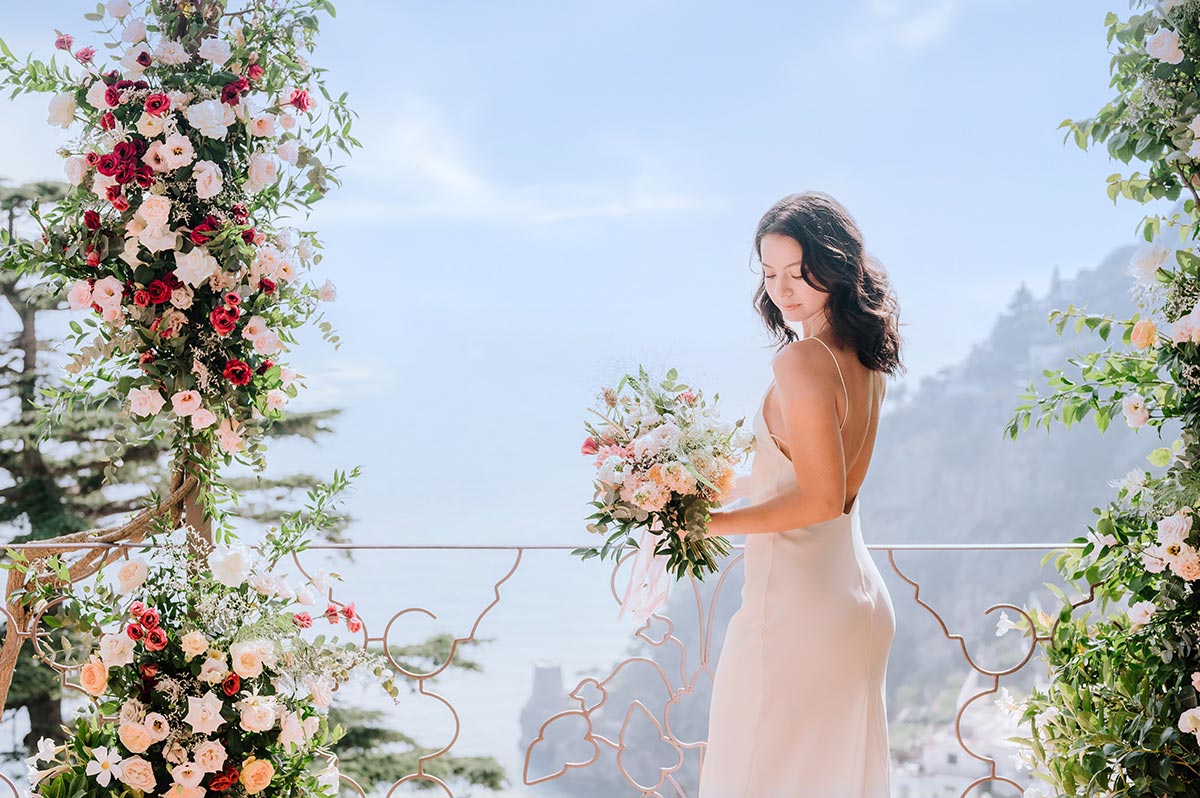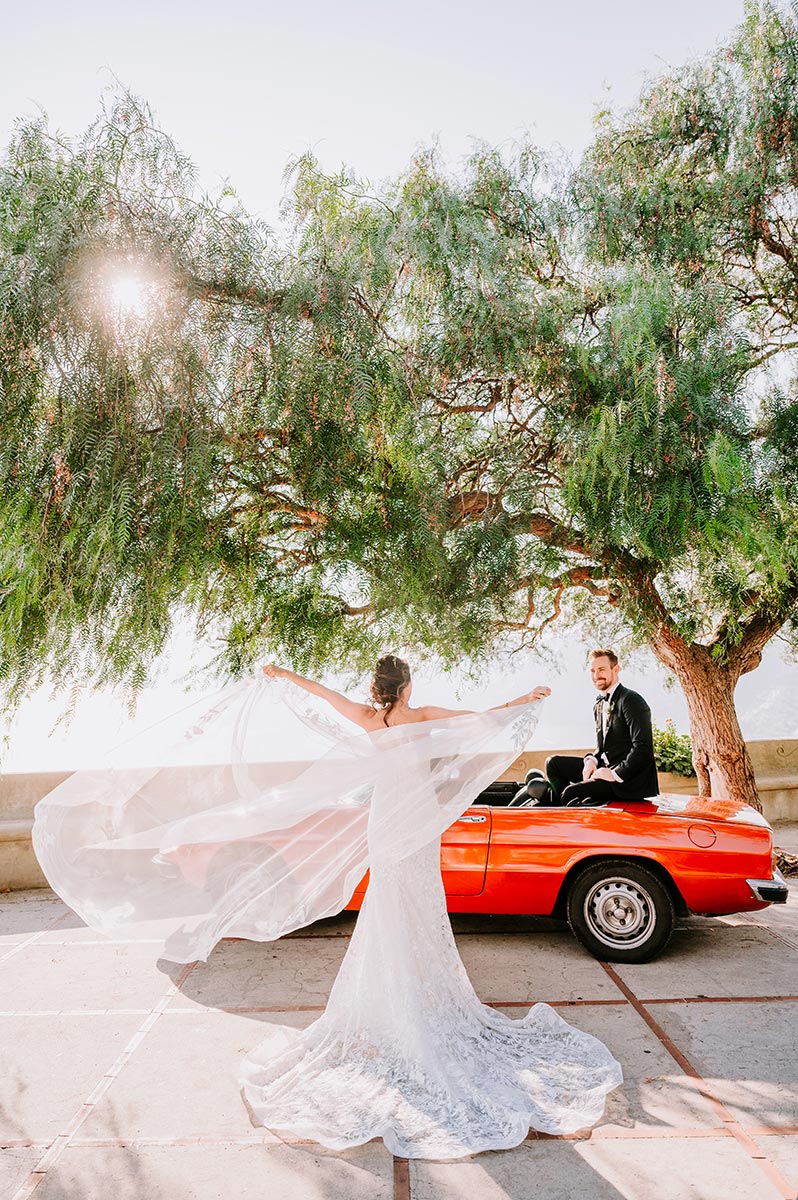 An intimate and private wedding in Positano. Find out how to make your elopement in Italy unforgettable with wonderful photos and unique details on breathtaking views.
An intimate wedding with a vintage car in Praiano. If well organized you can plan the ceremony in Positano and take pictures along the coast and driving a vintage car.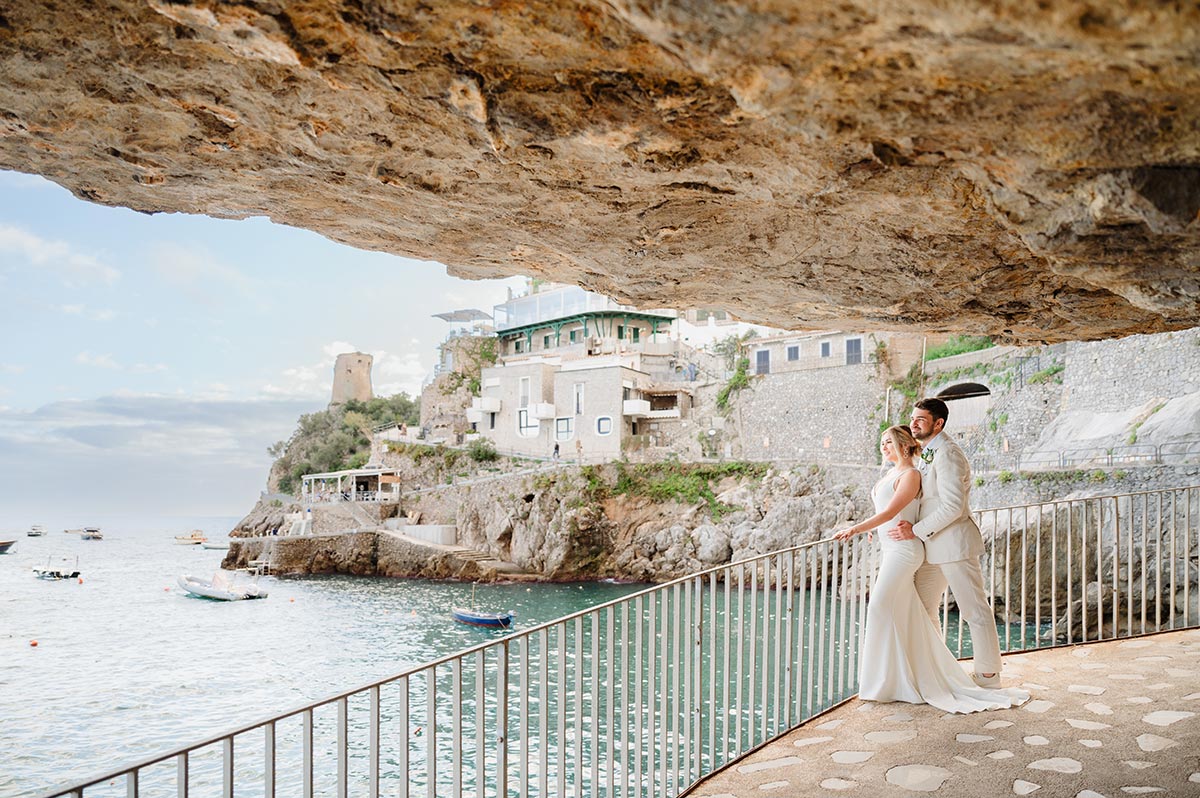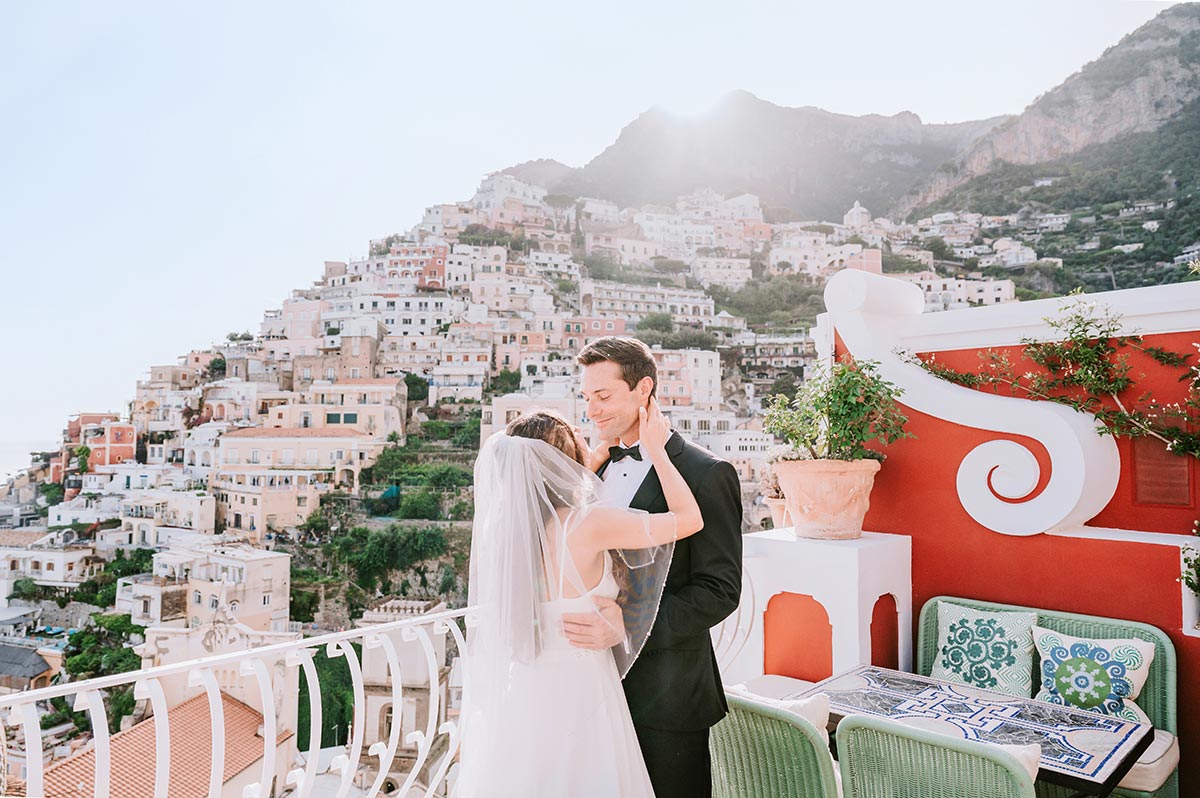 Our goal is to redesign the atmosphere of your wedding and give you a unique emotional record of a perfect day.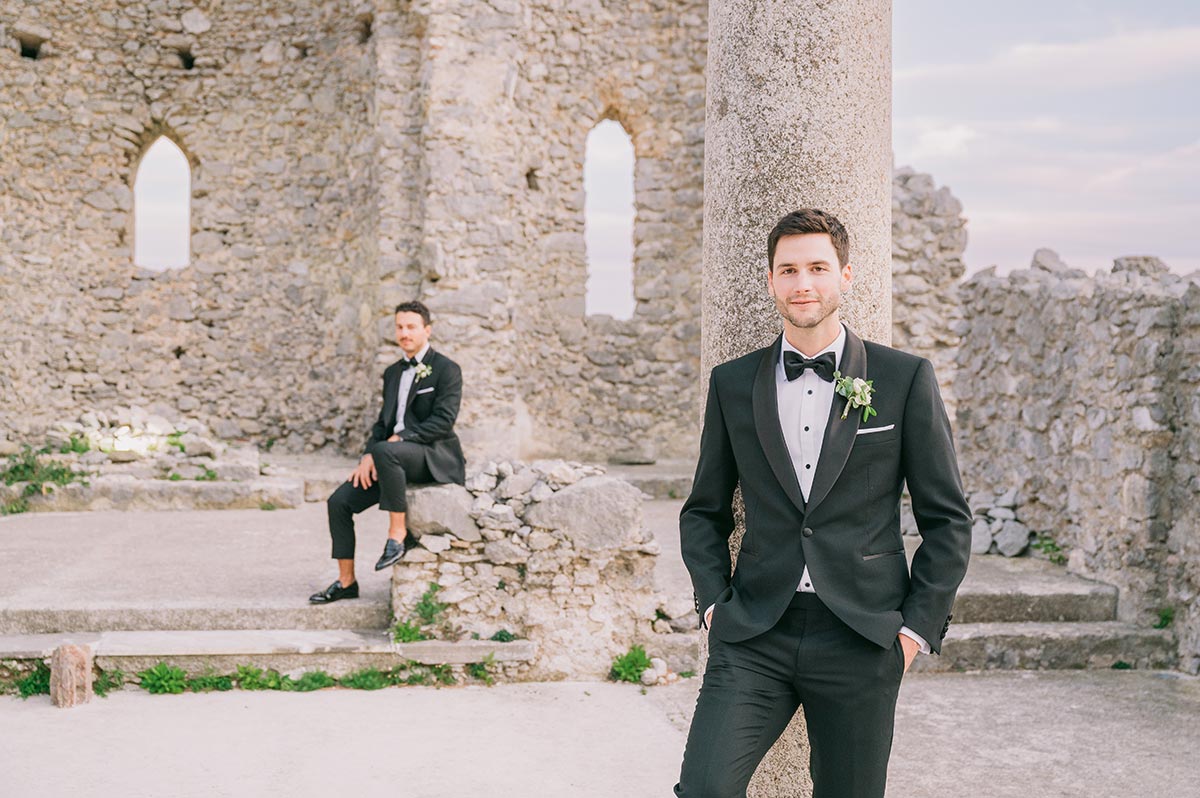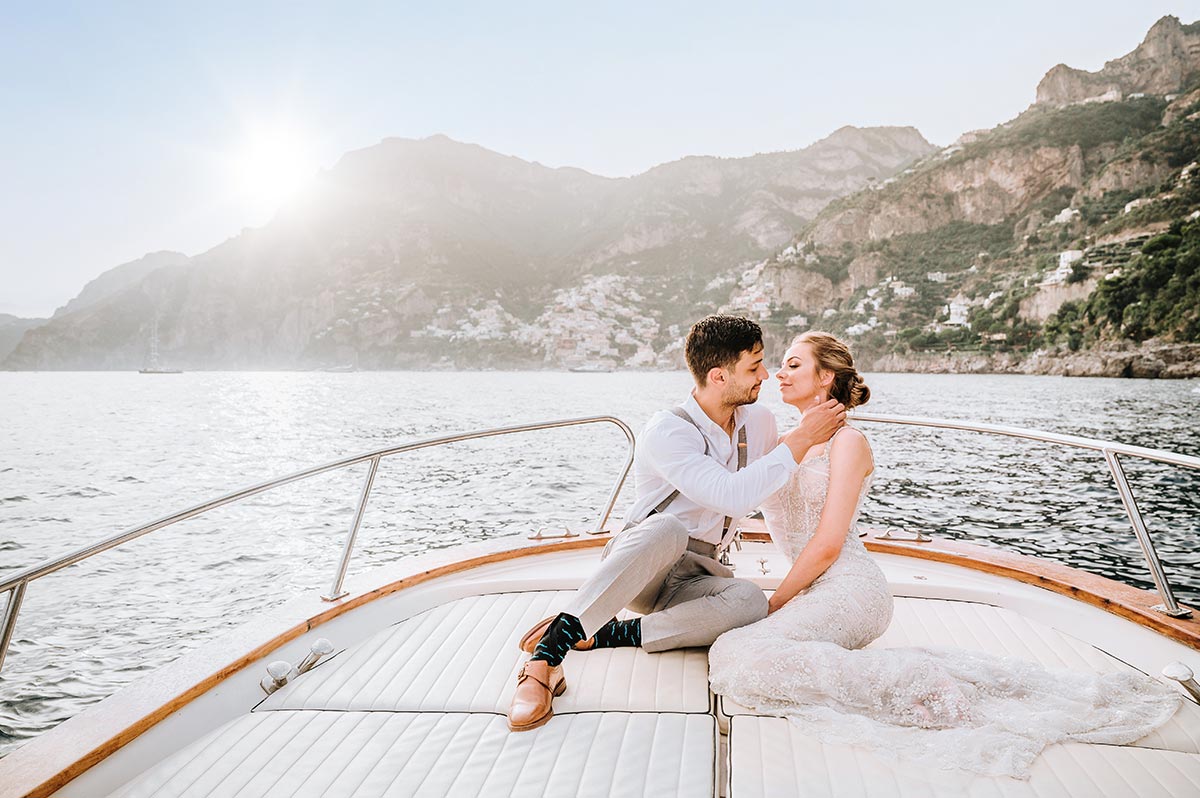 For you who love luxury and elegance, refinement, amazingness on such an important day, there is a dream to live with no delay.
Wedding planner Portofino can arrange any kind of ceremony
If you want a religious wedding, the wedding planner Portofino Italy will recommend ancient and awe-inspiring churches located in strategic points of the place, but all within absolutely unique views. On the other hand, if you prefer a civil ceremony, the best wedding planner in Portofino will choose between the elegant town hall or the exclusive wedding hall of the ancient Castello Brown. Same for symbolic ceremonies.
A flawless reception thanks to the best wedding planner Portofino
Even the entertainment of guests can be organized by the Portofino wedding planner, choosing from the many opportunities: from the most formal receptions in exclusive Portofino wedding venues to all those more dynamic, informal, and original solutions in the beautiful Portofino Italy wedding venues that can be built in a unique environment, rich in history and naturalistic attractions as Portofino is.
The best Portofino wedding planner works only with highly selected vendors
A good catering service may allow the Portofino wedding planner to range in the buffet by organizing, for example, a standing reception on a panoramic terrace. This alternative is cost-effective compared to a more traditional solution and more functional, given the venue's particularity, allowing guests to be less constrained by having to remain seated for a long time.
I'm aware of the importance of having a unique approach, but I also understand that each wedding is distinct in its own way. I take pride in tailoring my services to suit individual needs, while ensuring that my clients receive top-notch quality.
In addition, thanks to the wedding planner in Portofino, you will have the opportunity to choose the most exclusive facilities and organize your wedding reception to measure. So, we recommend a site inspection with your wedding planner in Portofino, Italy, so you can sift through every opportunity for an unforgettable wedding.
FROM OUR RELATED CONTENT IN ITALY
Do you want to know more about Portofino wedding planners?
Organizing a wedding in Portofino from abroad is one thing that most frequently requires our advice. During our career - as Amalfi Coast wedding photographers and Tuscany wedding photographers - we traveled far and wide across the Italian peninsula, discovering new places, participating in beautiful events, and collaborating with the most talented wedding planner in Portofino, Italy.
We enhance your beauty inscribed in the atmosphere you have chosen.
Thanks to our experience, we can share tips that will help you choose the dreamy location, so take advantage of our portfolio as a Lake Garda wedding photographer, Lake Como wedding photographer, and Positano wedding photographer.