A wedding in Portofino is one of the most incredible experiences you can have in this setting; so enchanting and elegant at the same time. With a Portofino wedding, you will enjoy unparalleled views, and we, as wedding photographers Portofino and wedding planners in Portofino, will help make it memorable.
Imagine the ceremony and dinner at an incredible Portofino wedding venue with an unmistakable backdrop, at nightfall, with the moon peeping just above the cliffs of Portofino. Your guests attending the reception will share glances and emotions around an imperial table set outside just above the Portofino cove.
Portofino, one of the most romantic, picturesque, and elegant locations in the world, is a luxurious seaside village that has become one of the most popular wedding destinations even for world-famous personalities, where they can celebrate their love with a wedding in Portofino.
Wedding in Portofino, romantic and evocative: our adivces for a perfect plan
Any of you who dream of a romantic and evocative wedding in Portofino, Italy, can wish to crown your most beautiful day in this wonderful pearl of the Mediterranean, also known to be one of the most sought-after and coveted locations for future newlyweds, both Italian and foreign.
In this little corner of paradise, you and your guests will experience unforgettable moments and enjoy enchanting views that will accompany you throughout your wedding in Portofino. The scent of the sea will make you daydream, and this fantastic location will allow you to create an intimate yet glamorous event.
A wedding in Portofino, a charming and picturesque town on the Italian Riviera, can be a truly romantic and evocative experience. The stunning natural beauty of the region, with its crystal clear waters and breathtaking views of the Mediterranean Sea, creates a truly magical atmosphere that is perfect for a romantic wedding celebration.
One of the key benefits of having a wedding in Portofino is the abundance of available stunning venues. From grand and elegant villas to intimate and charming churches, there is a venue to suit every couple's style and preferences.
The town of Portofino itself is a charming and romantic destination, with its narrow streets, colorful houses, and charming squares. It is the perfect place to explore and discover hidden gems and enjoy the local culture and traditions.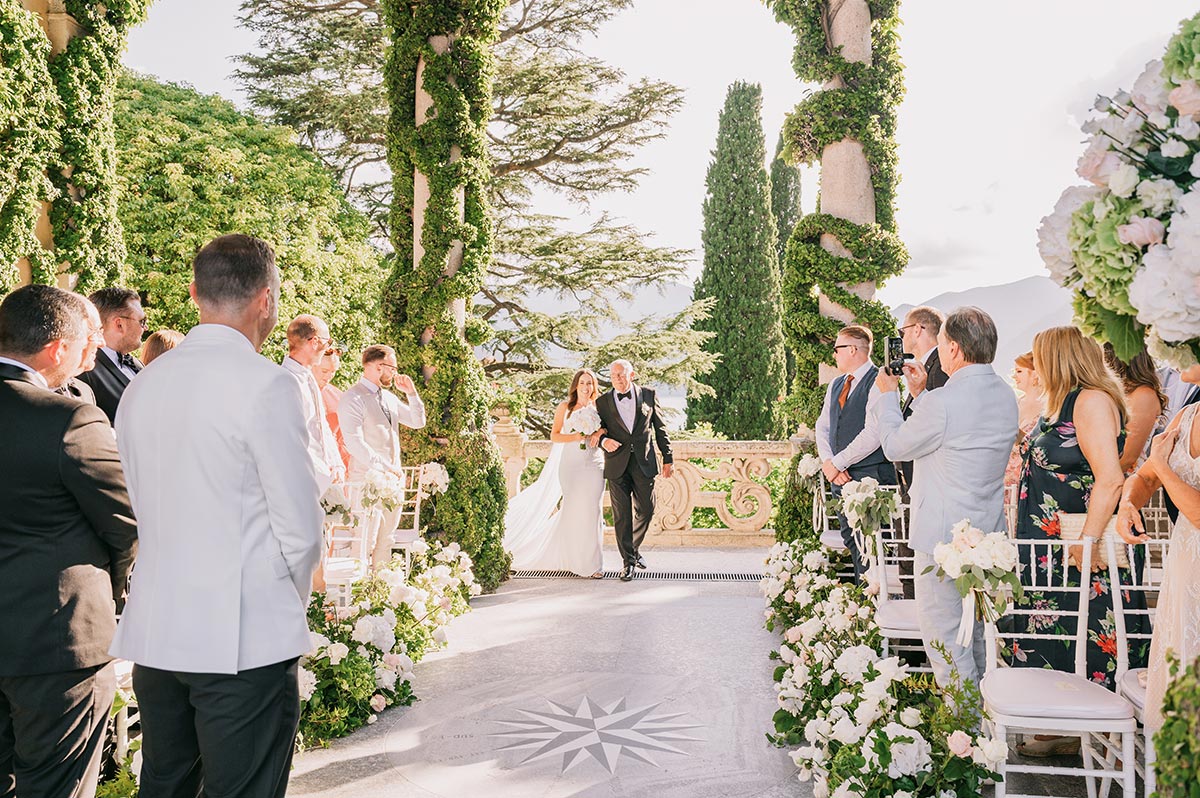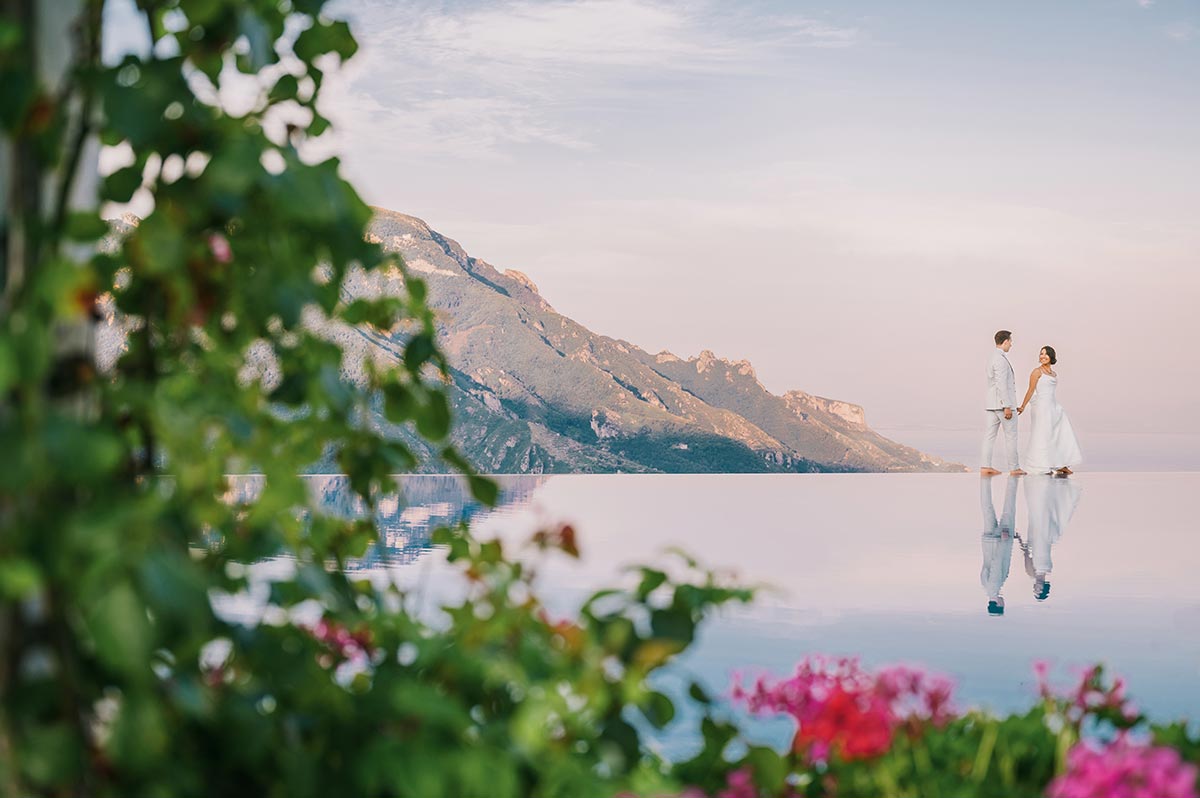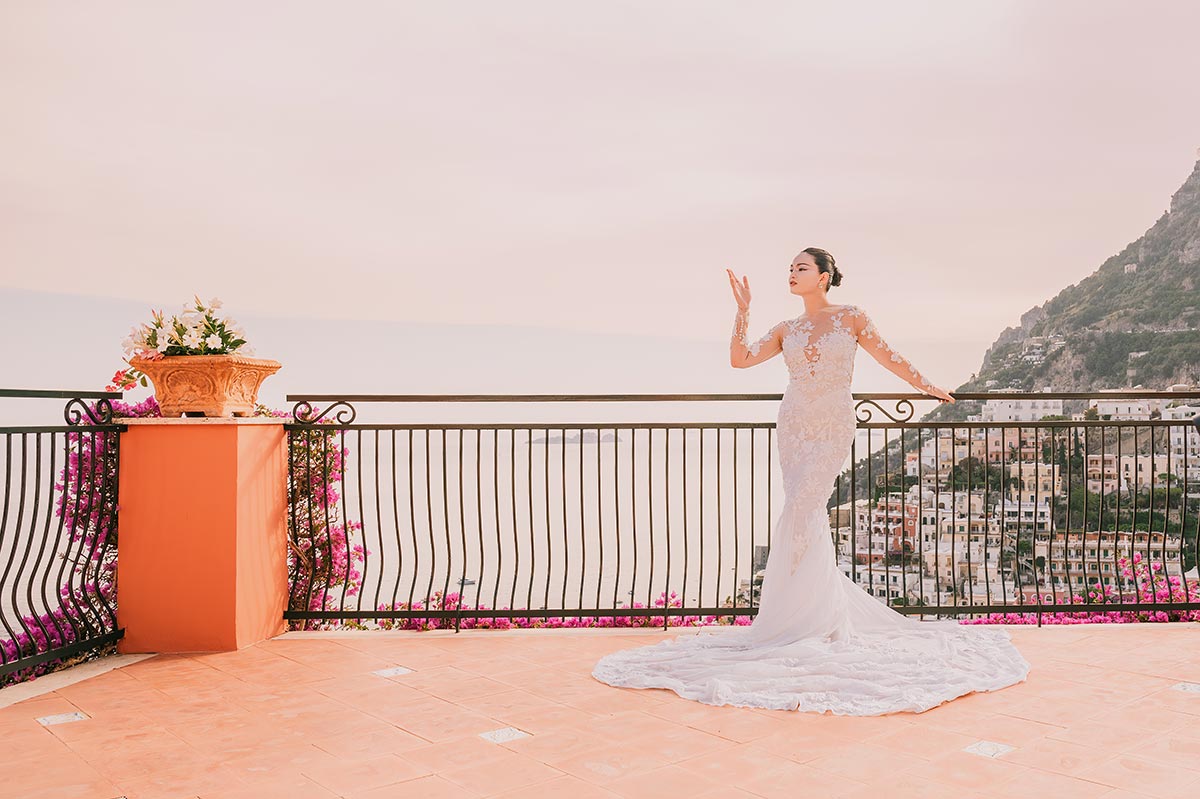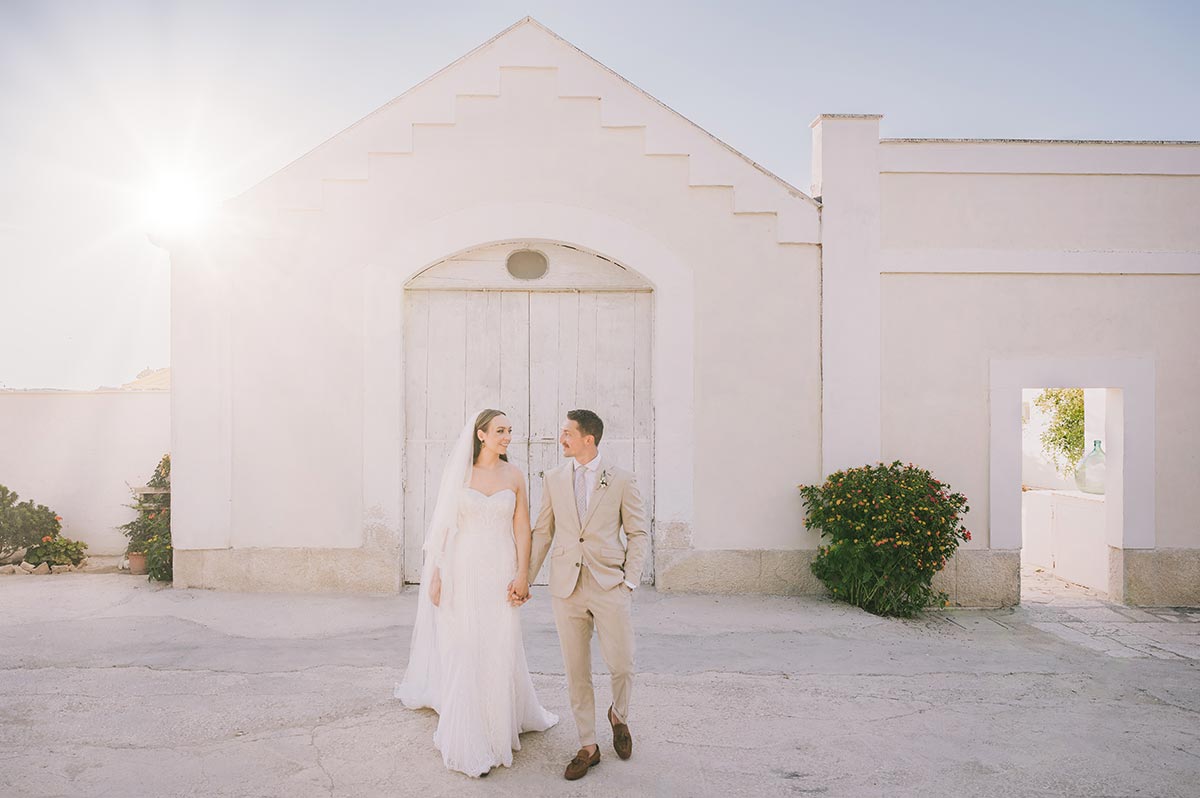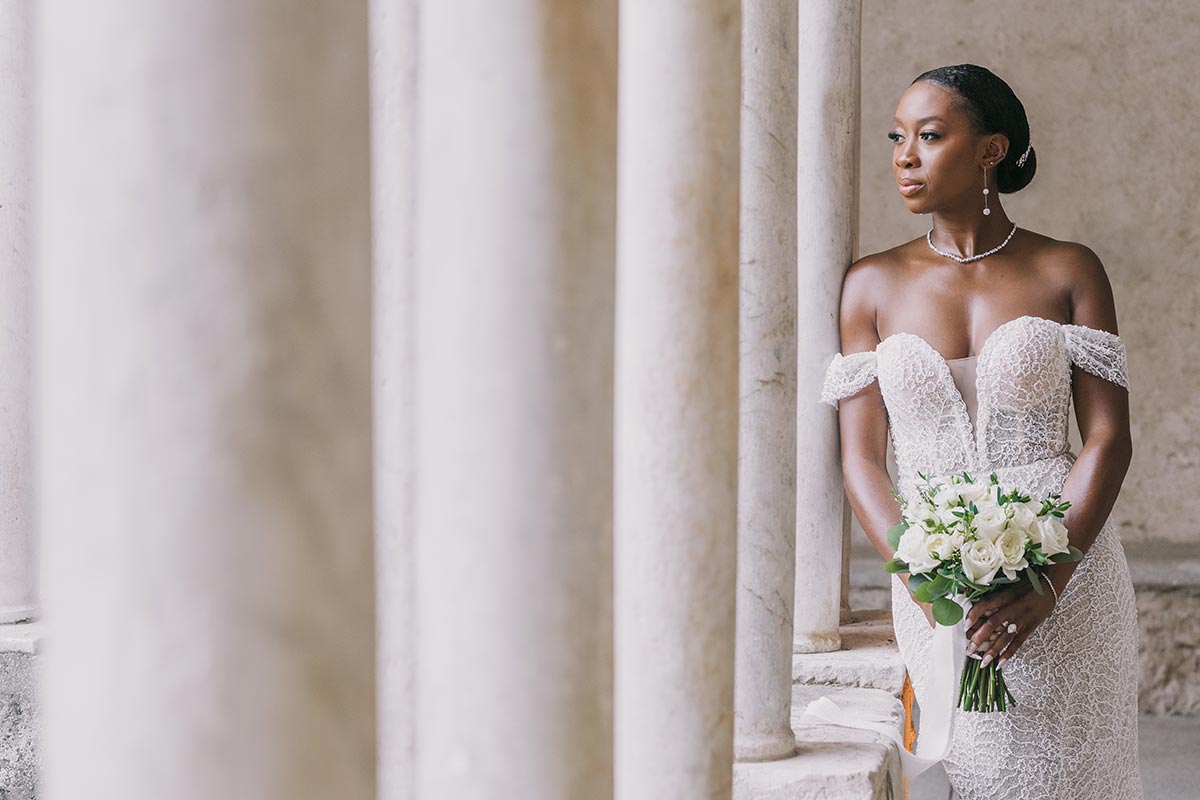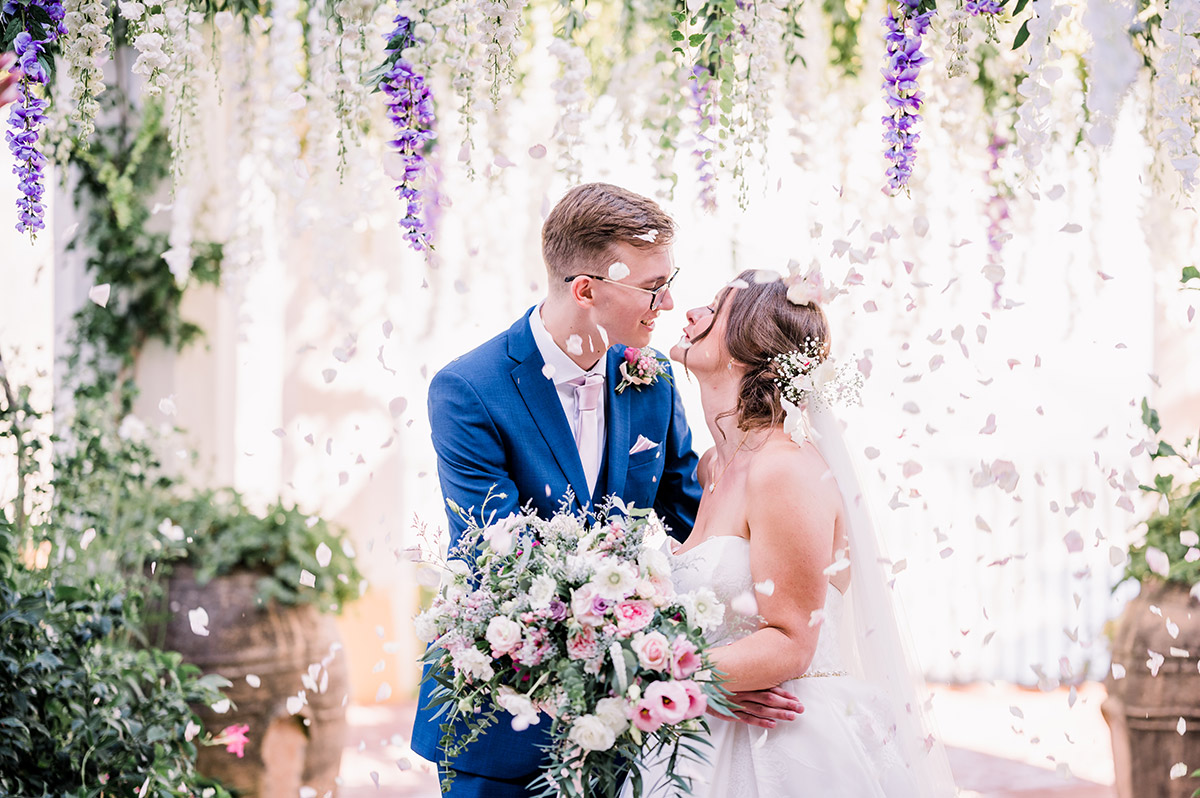 If you are considering a wedding in Portofino, it is essential to work with a professional wedding planner who can help you to plan every aspect of your special day. They can help you choose the perfect venue, provide guidance on the legal requirements for getting married in Italy, and assist with organizing all the details that go into creating a truly memorable and romantic wedding celebration.
To make it easier and more comfortable the wedding Portofino for your guests to travel to, you can arrange ferries departing from neighboring towns to reach the beautiful Portofino Bay, always taking a look at the weather and sea conditions a few days before.
To give a touch of creativity and personalization to your luxury wedding Portofino you can provide a sought-after gadget to give to your guests, which will be an added value to immerse yourself in the authentic scents and flavors of Liguria.
Planning a wedding in Portofino, a charming and picturesque town on the Italian Riviera, can be an exciting and memorable experience. The beautiful Mediterranean setting, with its stunning coast views and colorful houses dotting the hillside, provides the perfect backdrop for a romantic and evocative wedding.
To ensure that your wedding in Portofino goes smoothly and is everything you have dreamed of, it is essential to plan and take the following steps: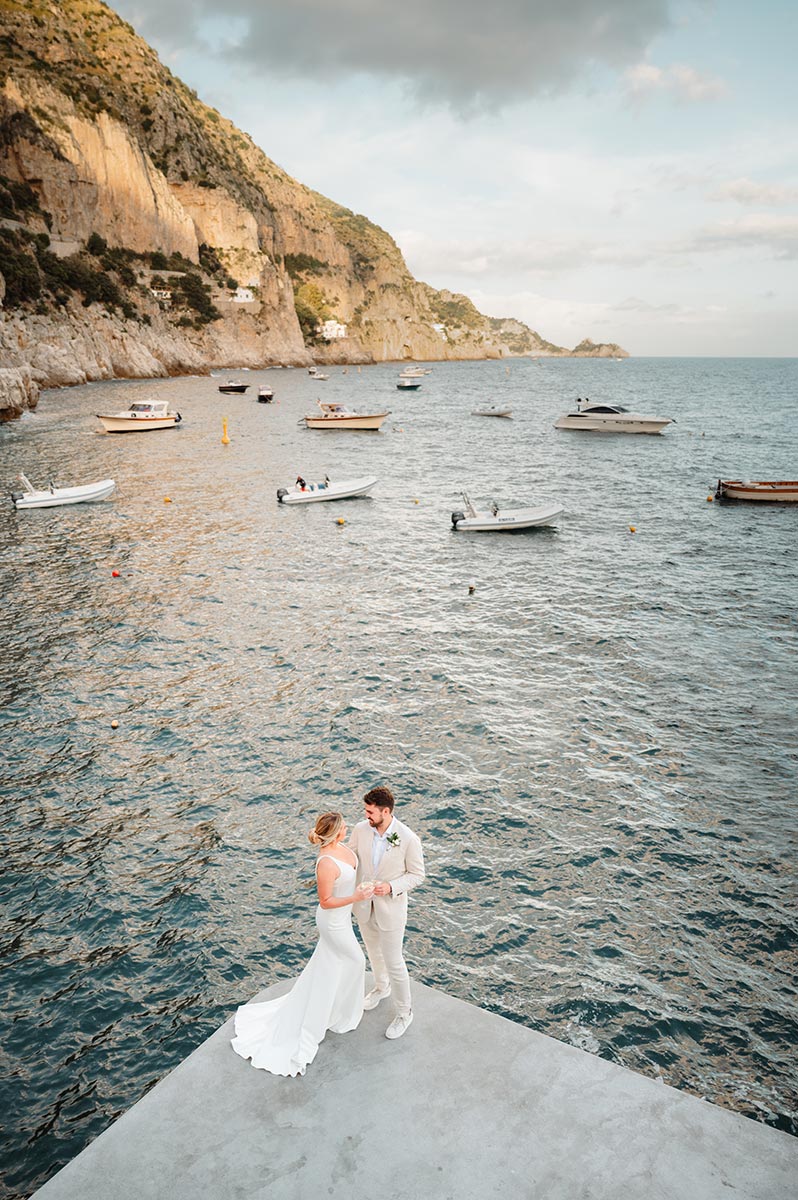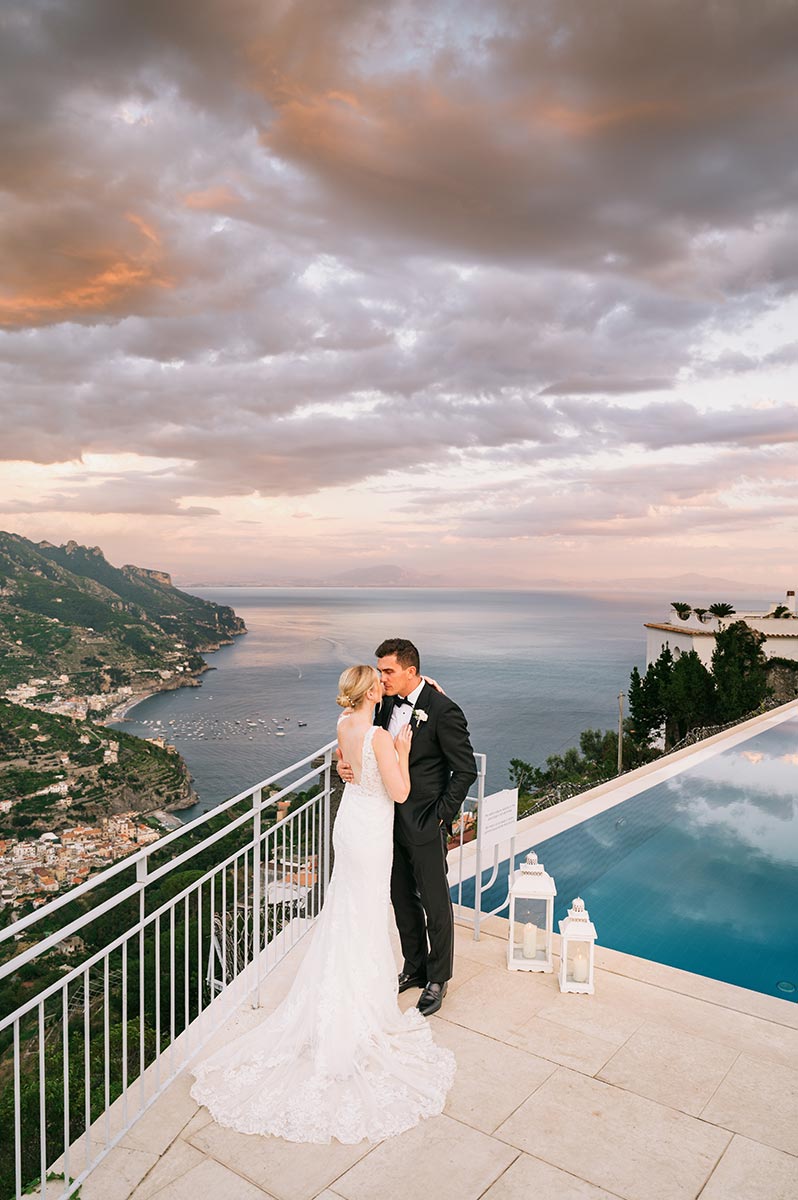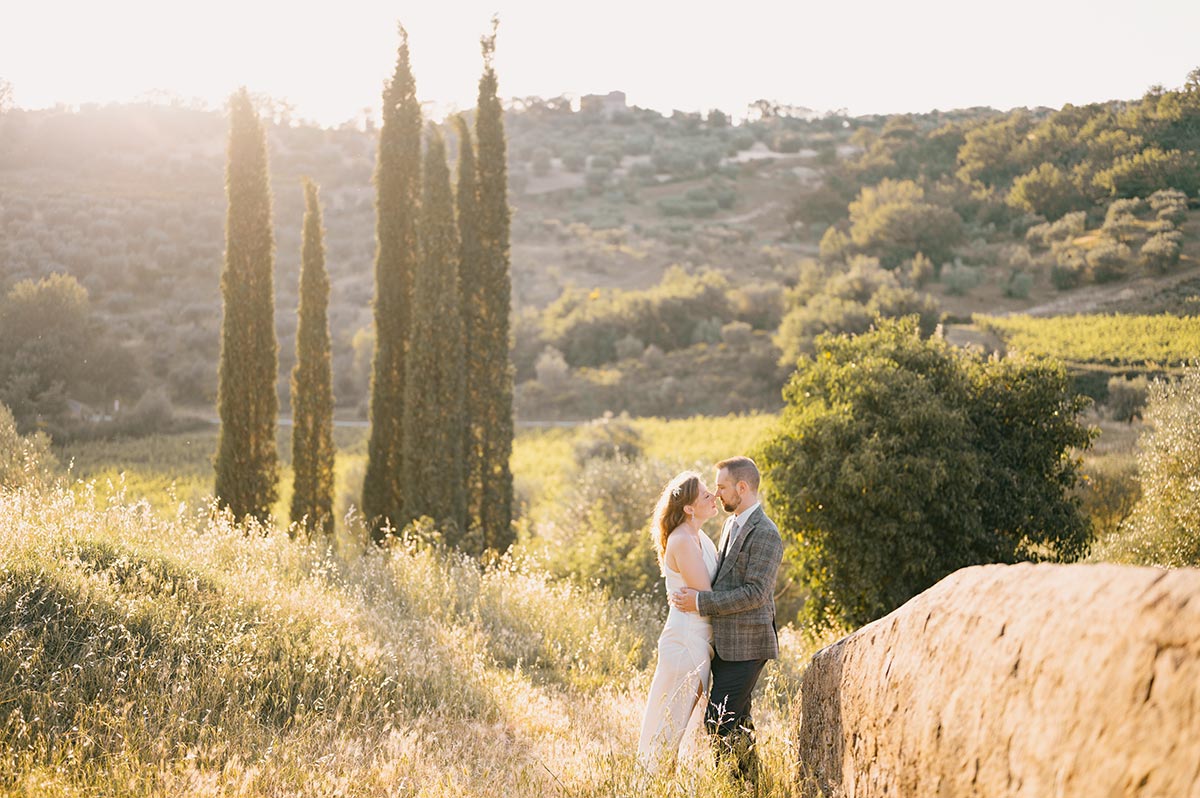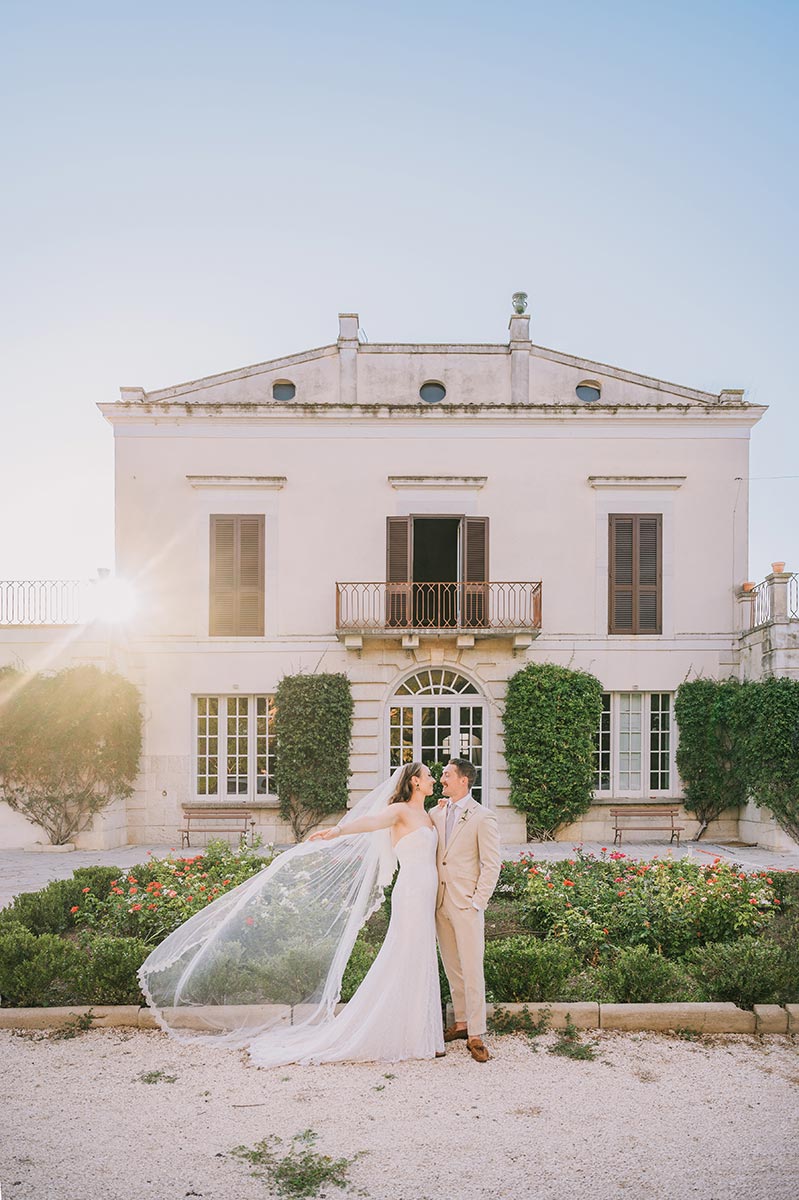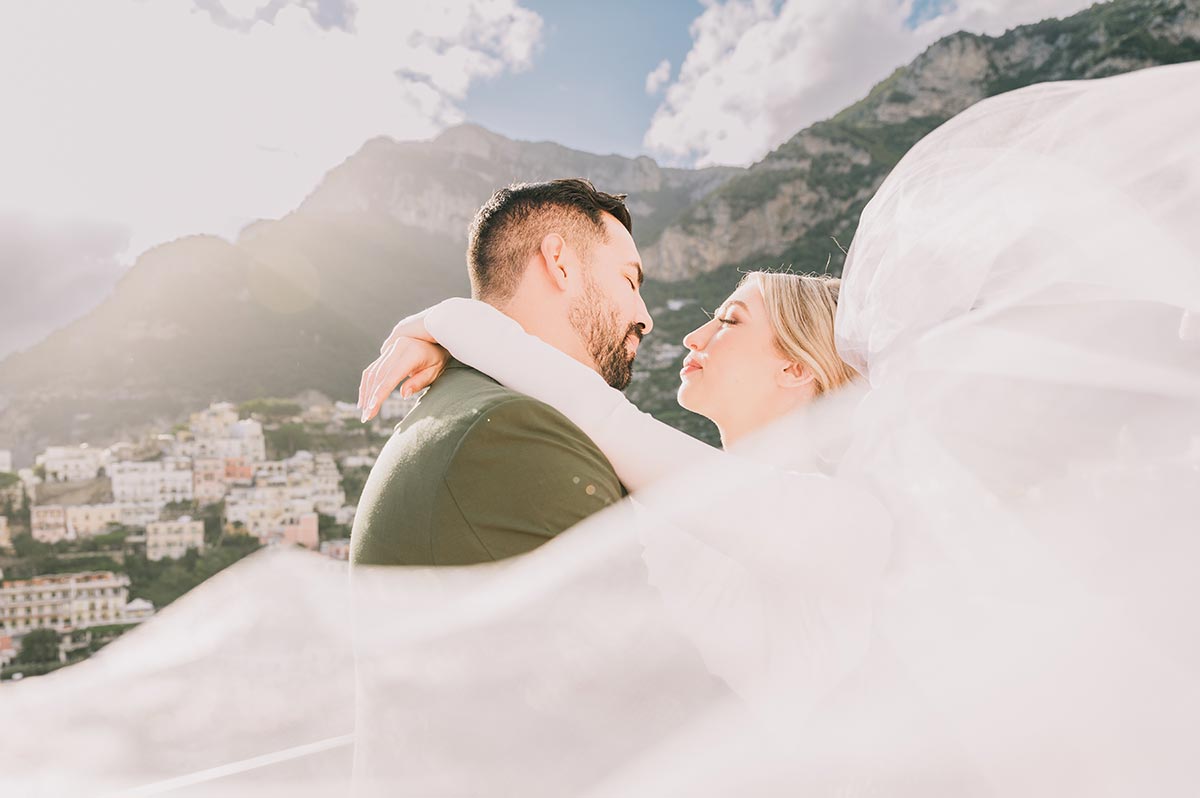 Portofino, Italy, wedding venues for a fairytale wedding
The first step in planning your wedding in Portofino is to choose the right platform. There are various options, including hotels, villas, and castles. Consider your budget, guest list, and desired atmosphere when making your decision.
Getting married in Portofino, in one of the beautiful villas of the small town, is a dream for all future brides and grooms. The atmosphere during a wedding in Portofino is one of a kind: Mediterranean colors, floral fragrances, a fairytale setting, and a classy location.
Portofino is undoubtedly one of the most exclusive venues in the world, a "diamond" overlooking the blue sea of Liguria that can give strong emotions where you can find exclusive Portofino wedding venues.
BROWN CASTLE
The castle is located at the top of the Portofino promontory. From the court, the view is unique and truly impressive. The castle is suitable for brides and grooms who choose a romantic and intimate wedding in Portofino, Italy, oran Italian caste wedding.
SPLENDIDO HOTEL
Are you looking for a Portofino, Italy, wedding venue to celebrate your wedding in Portofino? Nestled in the idyllic Italian countryside and with the shimmering Mediterranean Sea in the background, this little corner of paradise couldn't be more romantic. Fine cuisine and welcoming service join the sea in a truly unforgettable wedding. Choose to celebrate your luxury Portofino wedding here, a private boat party or a quiet garden reception, or treat yourself to the ultimate in luxury and rent the entire hotel.
Unique intimate elopements in Italy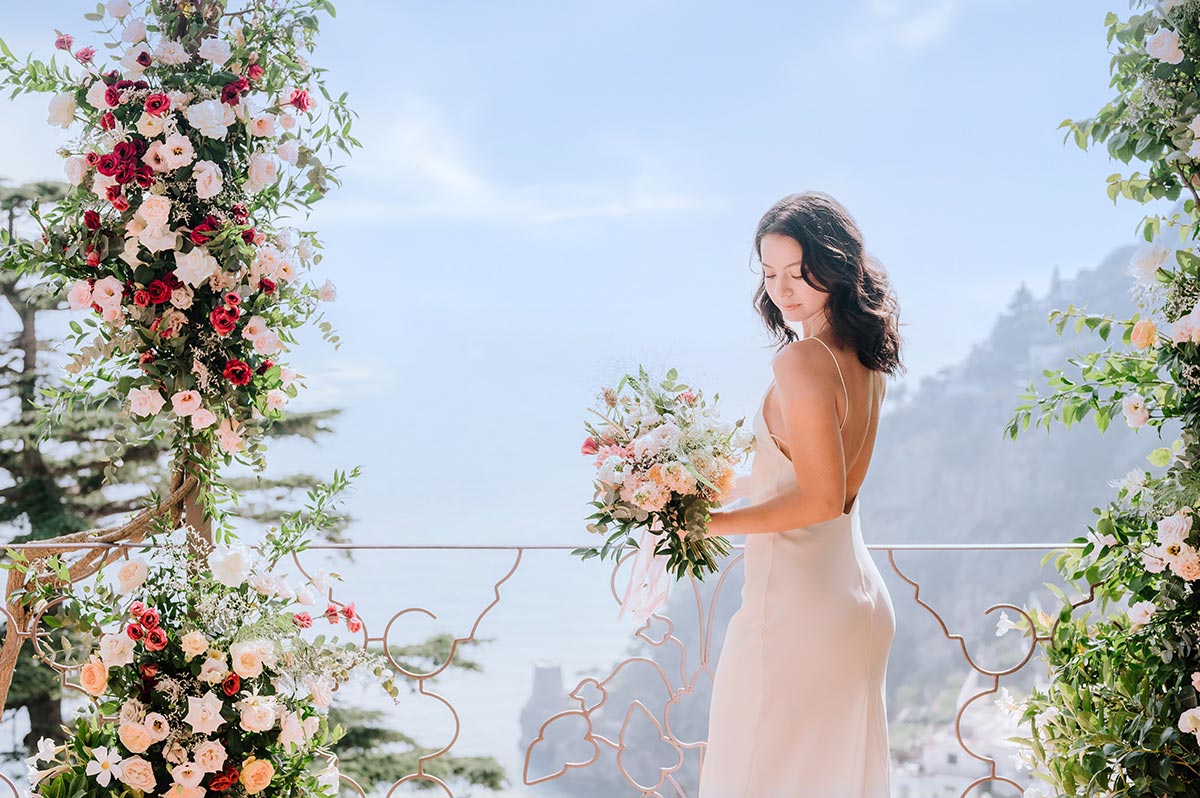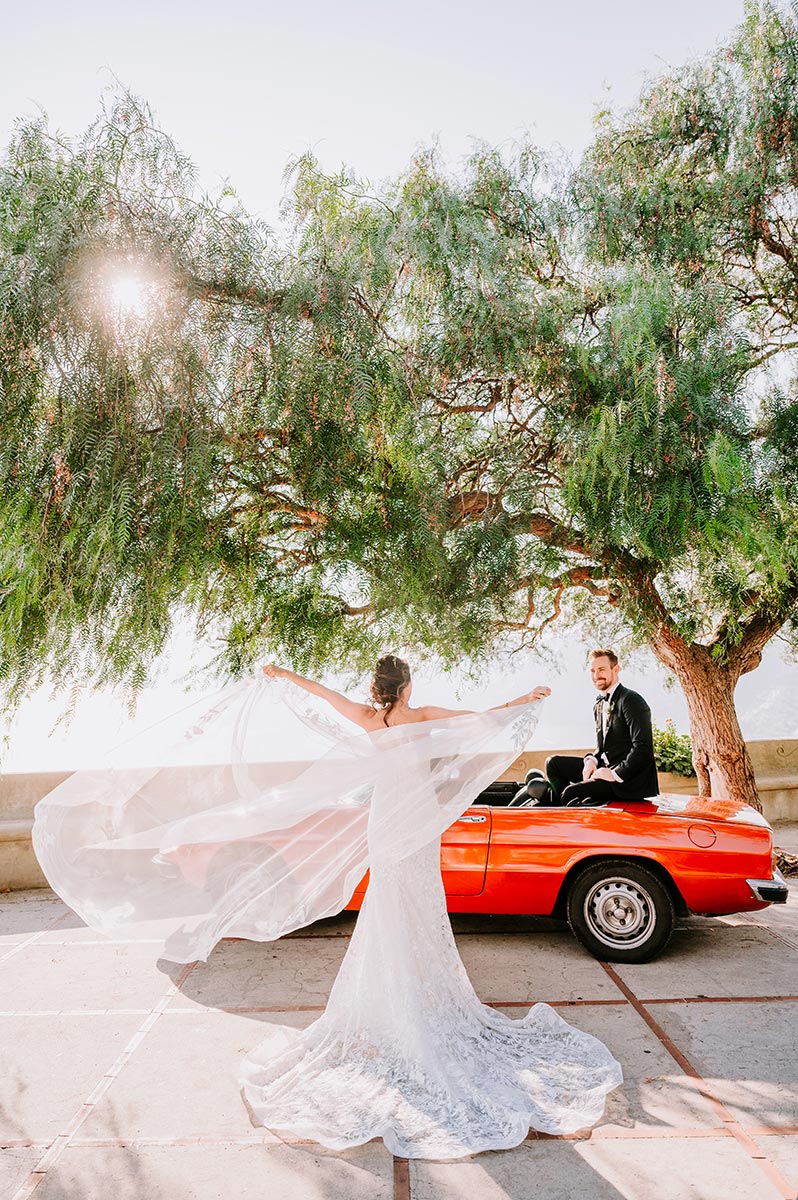 An intimate and private wedding in Positano. Find out how to make your elopement in Italy unforgettable with wonderful photos and unique details on breathtaking views.
An intimate wedding with a vintage car in Praiano. If well organized you can plan the ceremony in Positano and take pictures along the coast and driving a vintage car.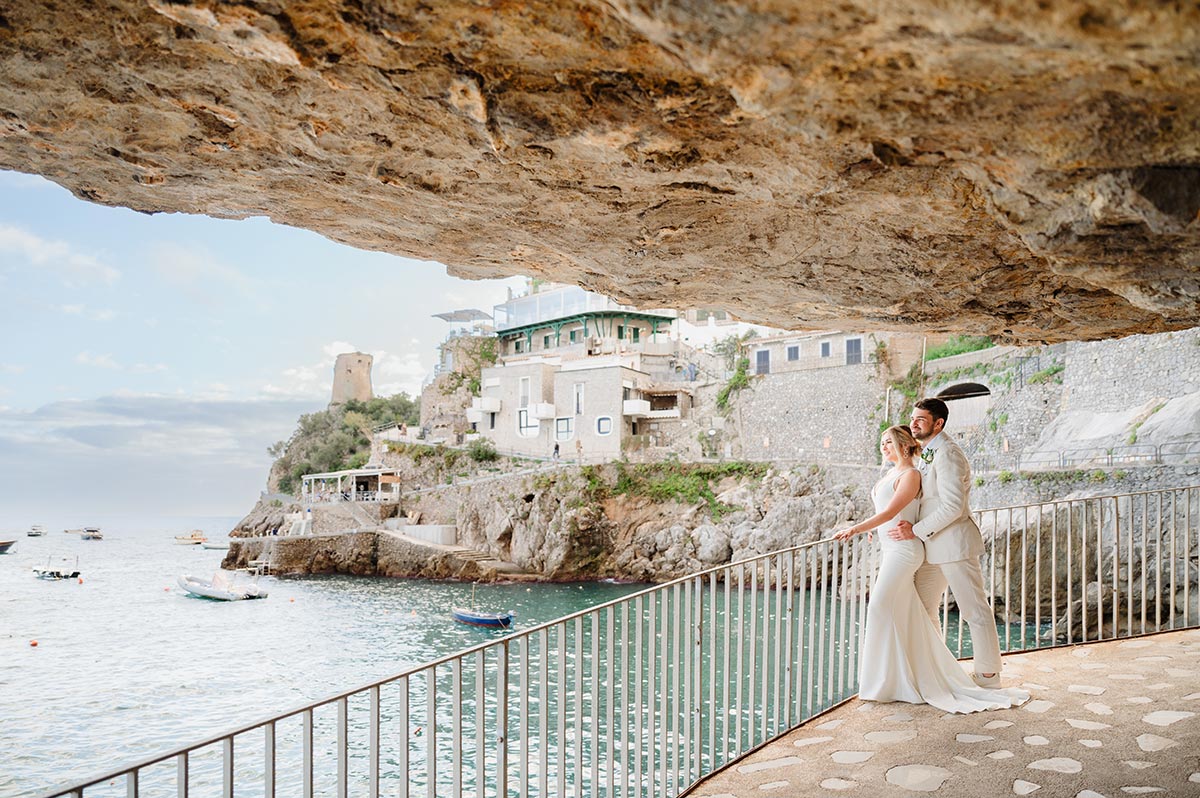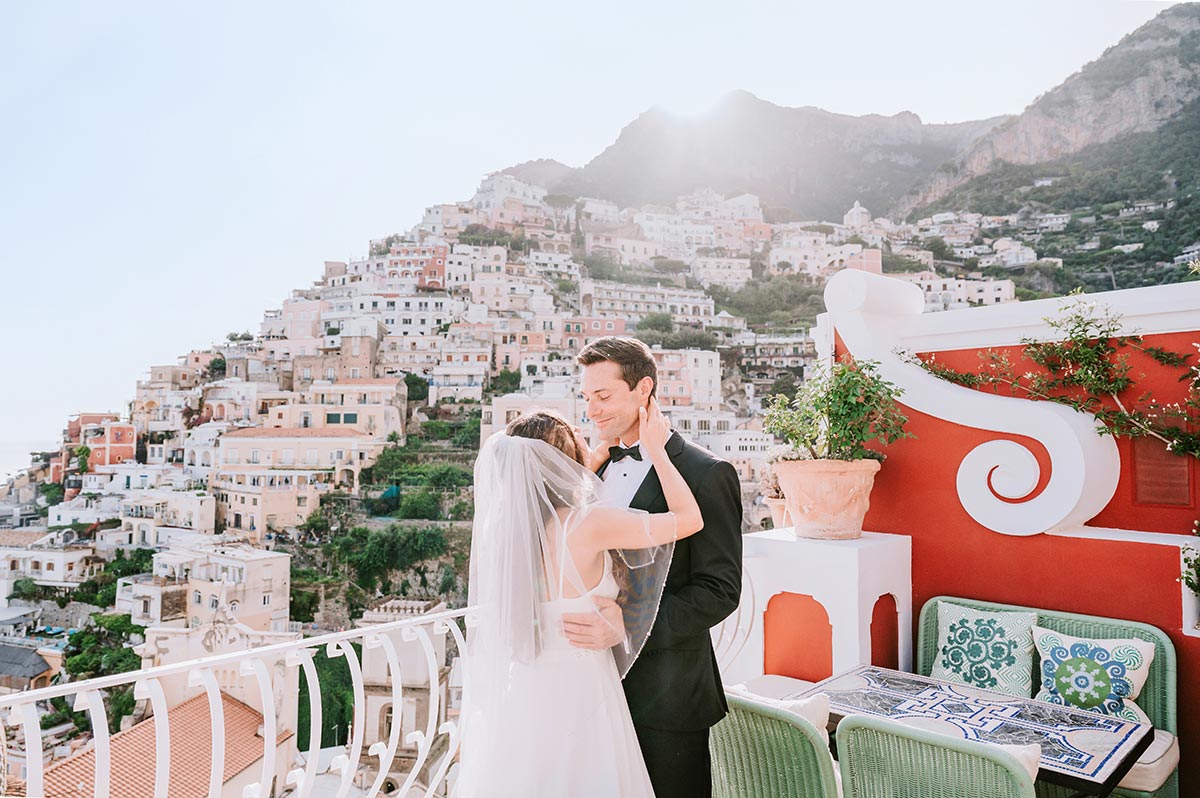 Our goal is to redesign the atmosphere of your wedding and give you a unique emotional record of a perfect day.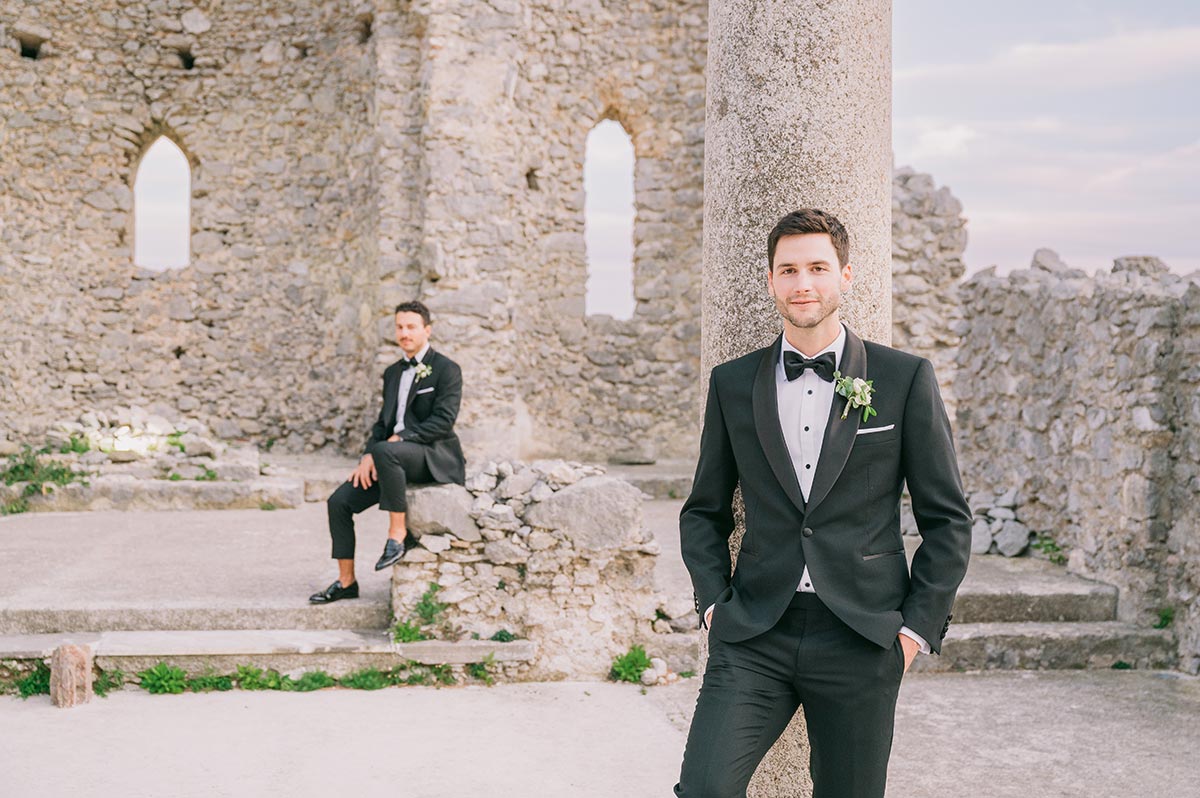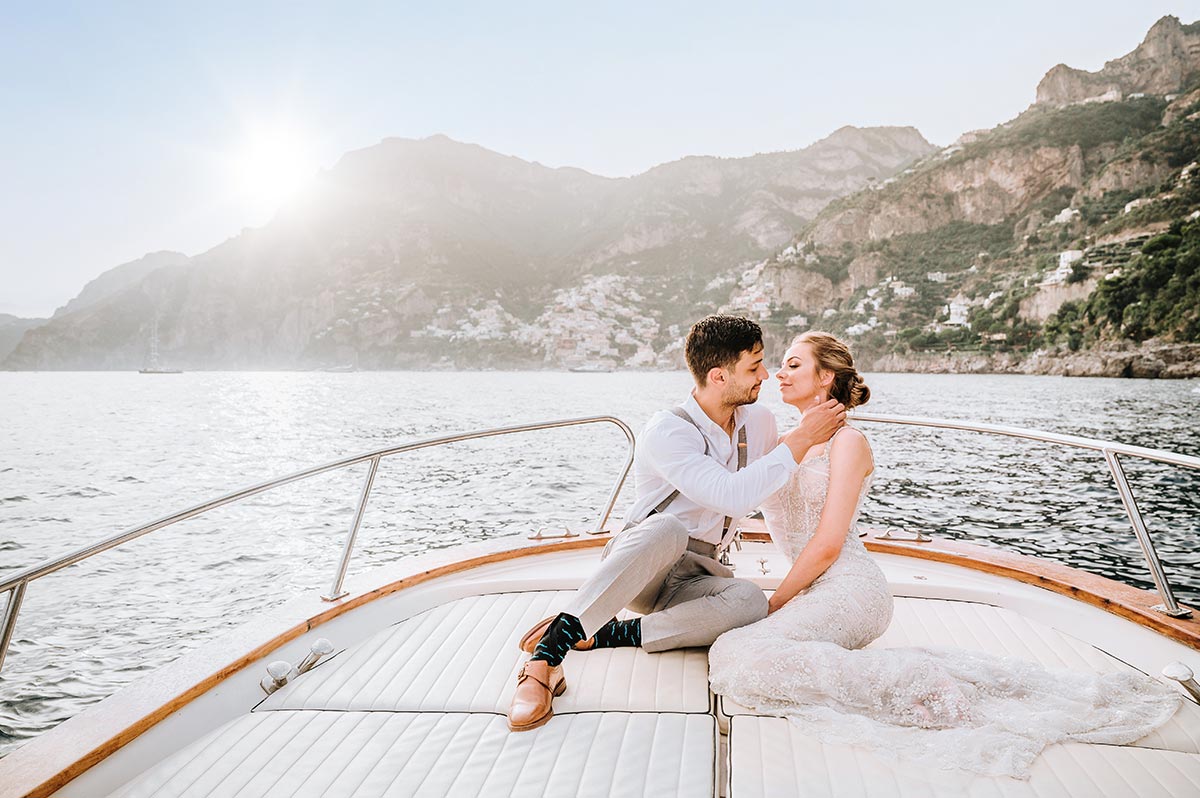 For you who love luxury and elegance, refinement, amazingness on such an important day, there is a dream to live with no delay.
LA CERVARA
A truly enchanted and exclusive Portofino wedding venue. What was once a Benedictine abbey is now a fabulous Portofino Italy wedding venue, finely restored, rich in history, and with gardens overlooking the sea, enjoying a unique position on that short stretch of coastline that separates Santa Margherita Ligure from Portofino.
VILLA RIVIERA
A perfect representation of the Ligurian dolce vita, this exclusive Portofino wedding venue is halfway between Portofino and Cinque Terre. A former historic home, today Villa Riviera is a small Italian-style resort that offers the couple the best for a wedding in Portofino. Villa Riviera brings together the history of a 20th-century Italian villa with the highest international hospitality standards. Elegant and designer interiors, an attentive and knowledgeable staff, a restaurant led by the experience of Chef Alessandro Denton, and a selection of services and experiences to pamper and amaze guests.
Plan the ceremony:
Next, you will need to decide on the type of ceremony you want. Whether you opt for a traditional religious ceremony or a more casual outdoor celebration, choose a meaningful location that reflects your personal style.
Portofino wedding with a religious rite:
Suppose you wish to get married in Portofino with a religious rite. In that case, you can choose between the Church of Divo Martino, which you can glimpse behind the characteristic little square, or the Church of San Giorgio, a tiny temple built on the striking cliff of the peninsula.
A setting such as this will provide the backdrop for a luxury wedding in Portofino with a fresh and refined tone, where every element will evoke the scent of summer and the sea.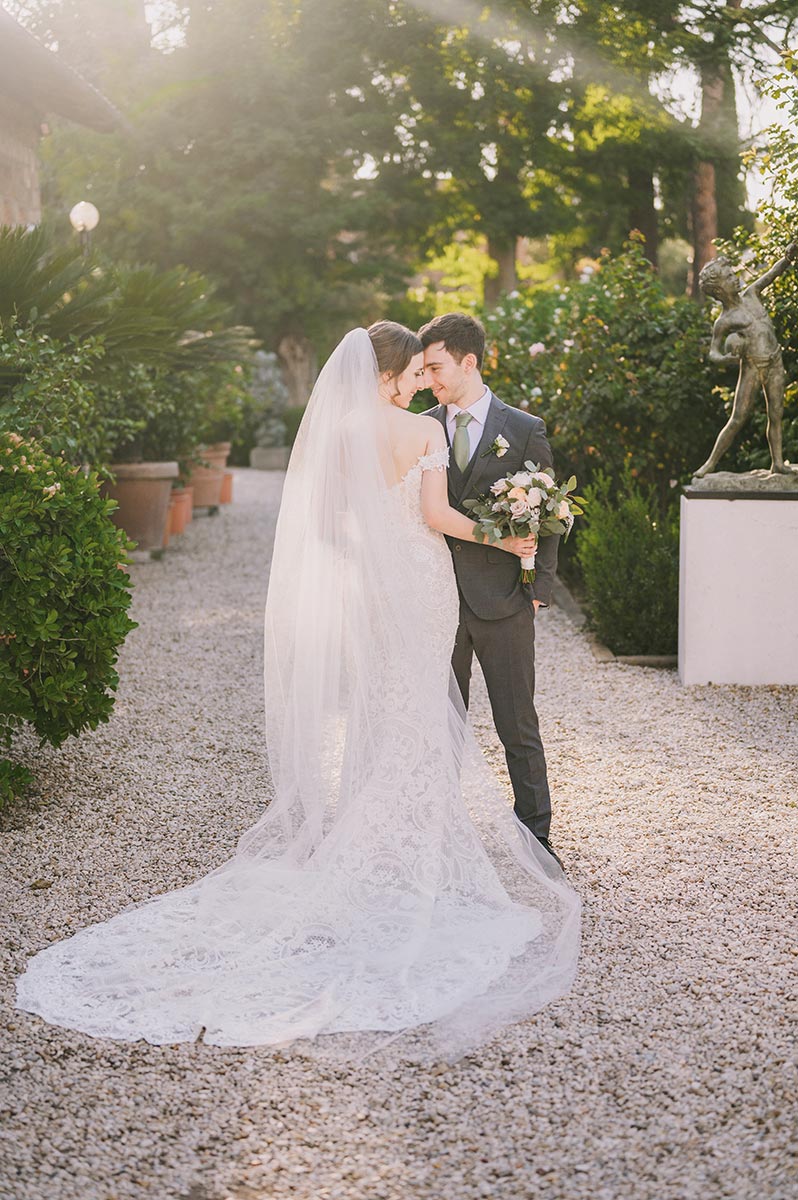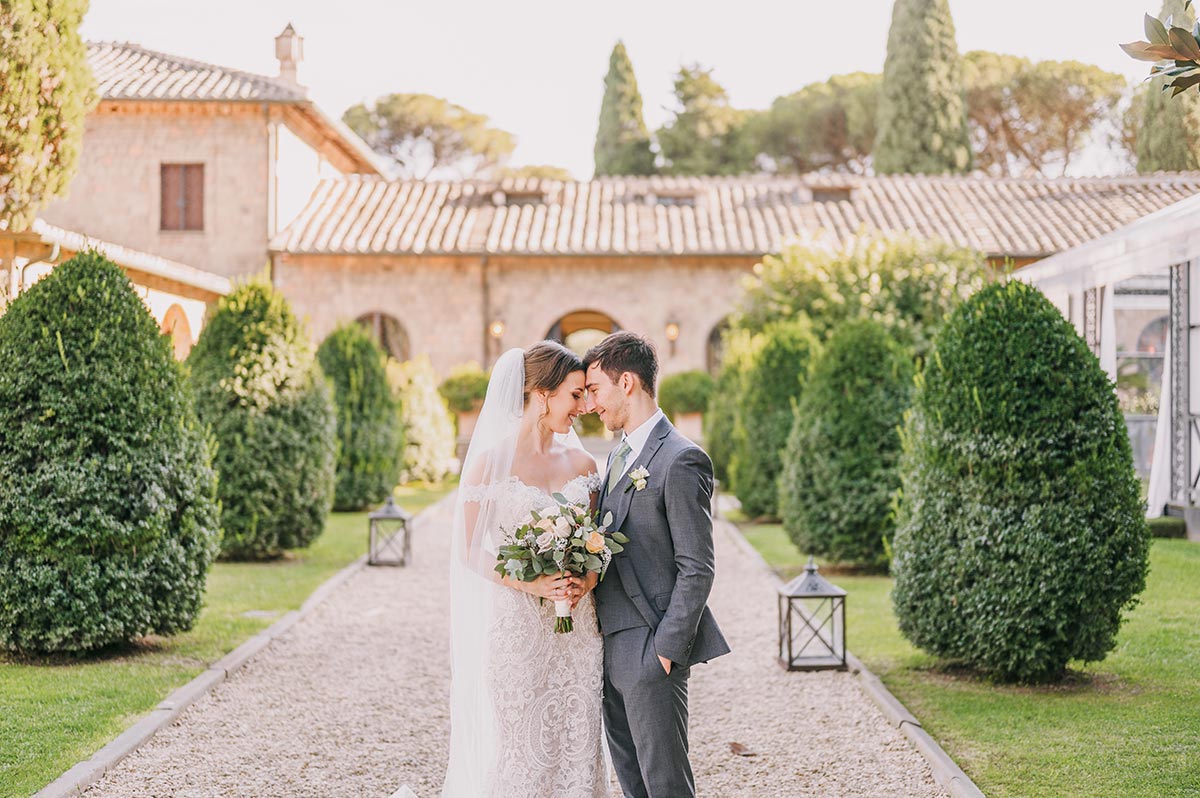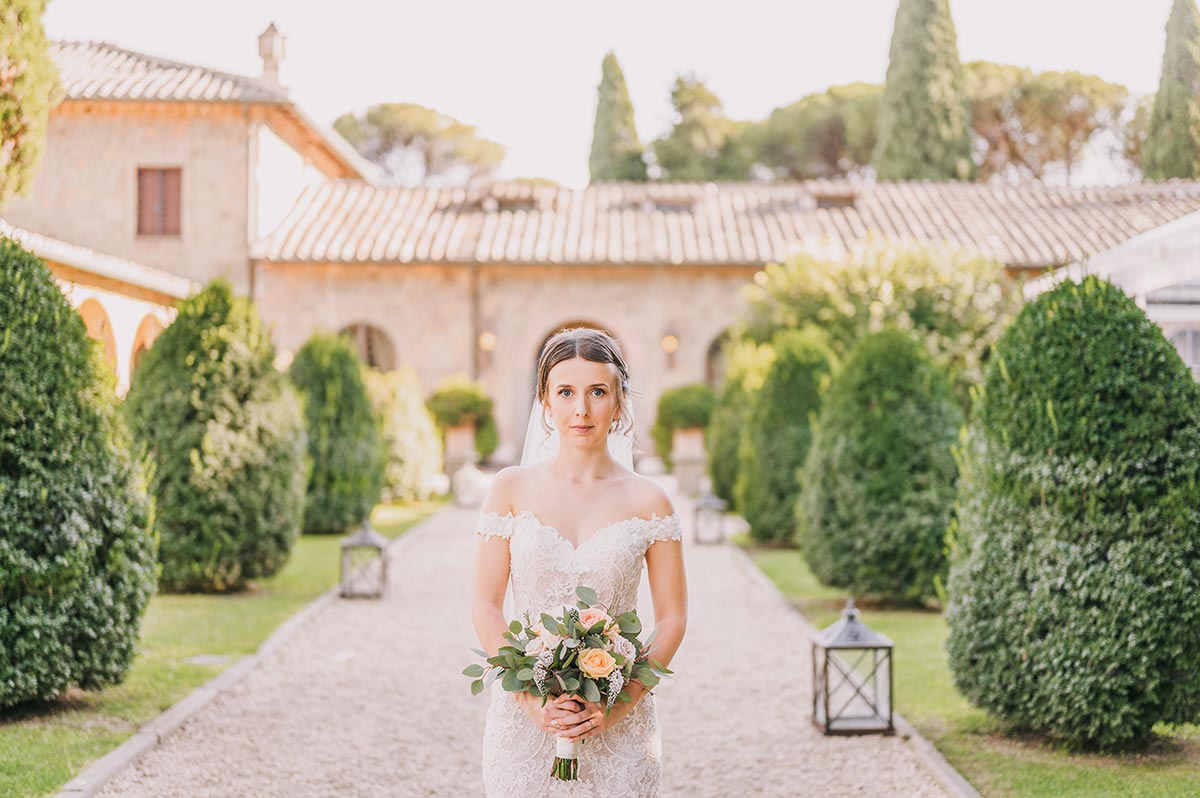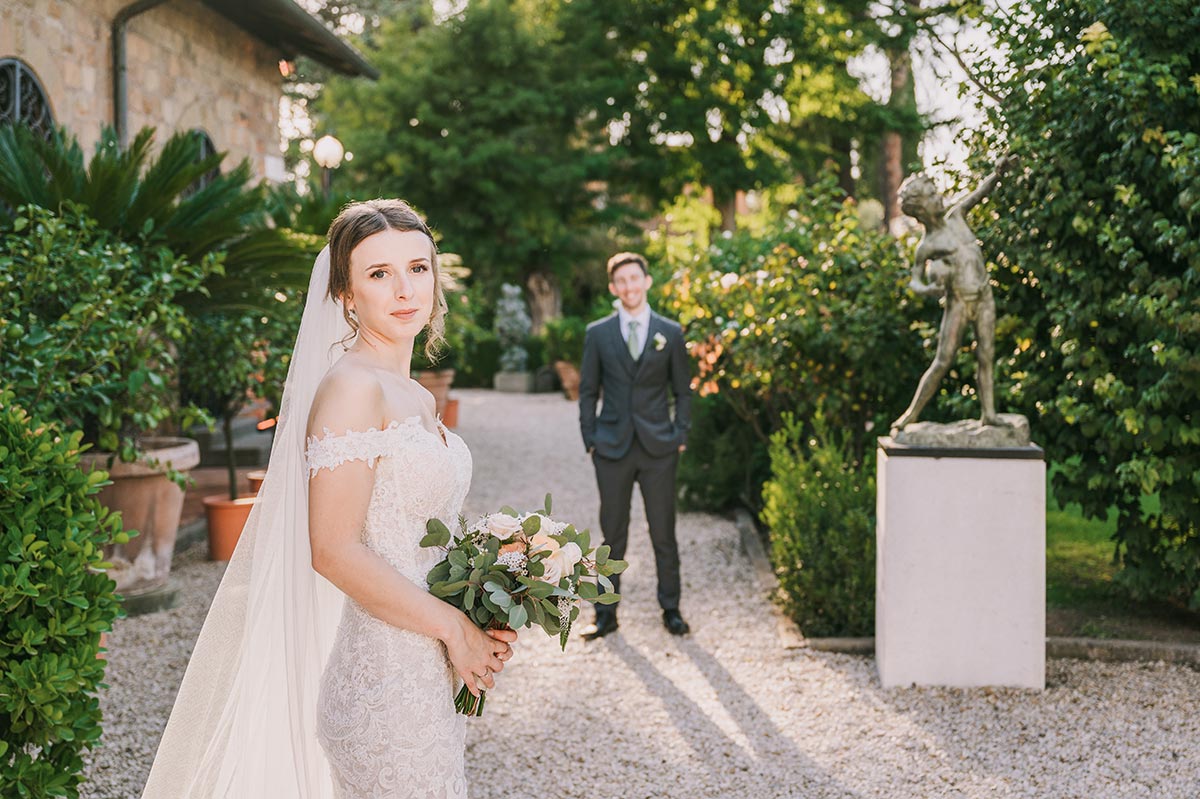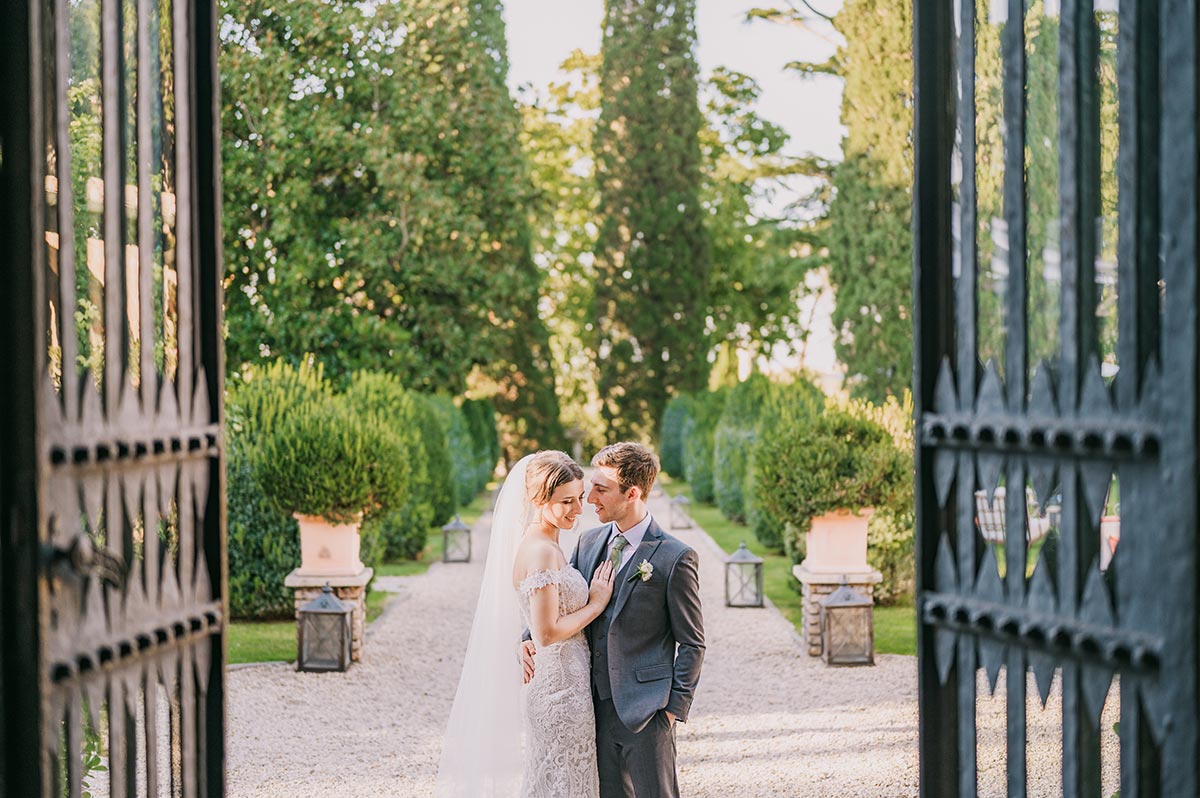 Book vendors:
Once you have chosen your venue and ceremony location, it is time to start booking your vendors. This includes everything from photographers and florists to caterers and entertainment. Make sure to research and compare options to find the best fit for your needs.
Plan the reception:
It is time to celebrate with your guests after the ceremony. Choose a reception venue that fits your desired atmosphere and will accommodate your guest list. Consider seating arrangements, menus, and entertainment when planning the reception.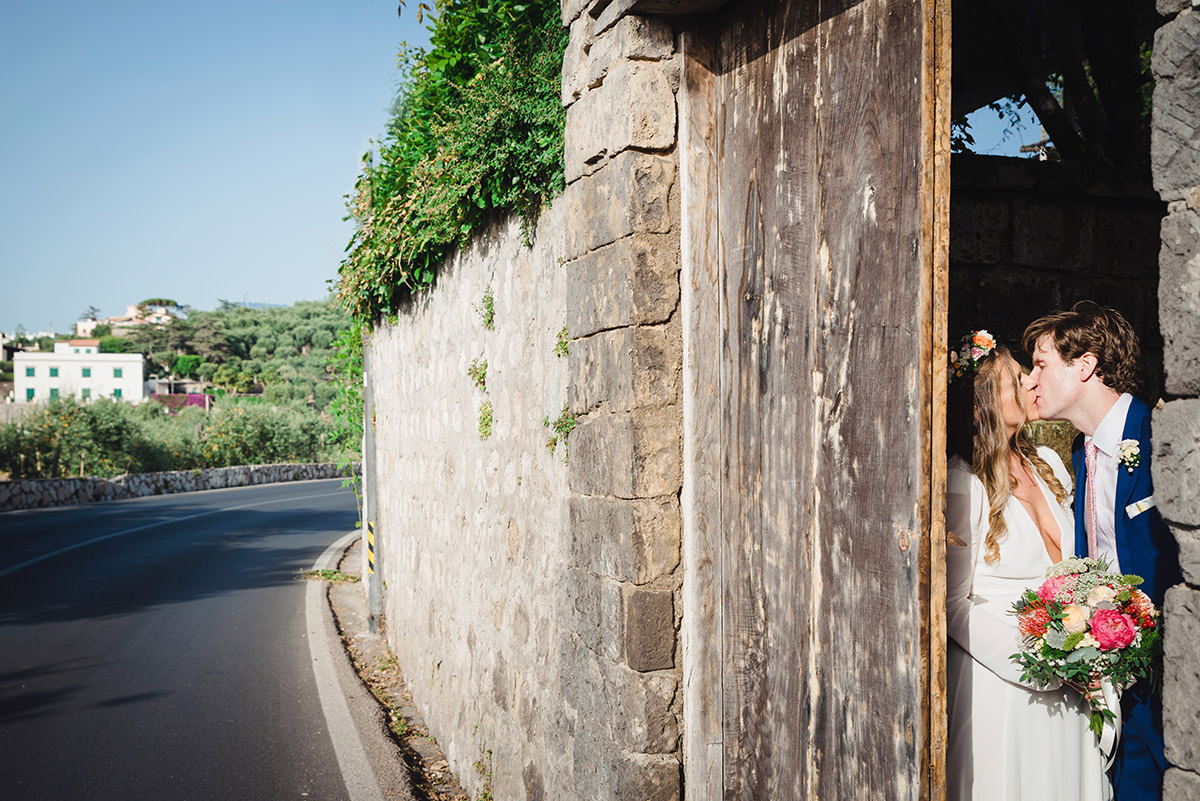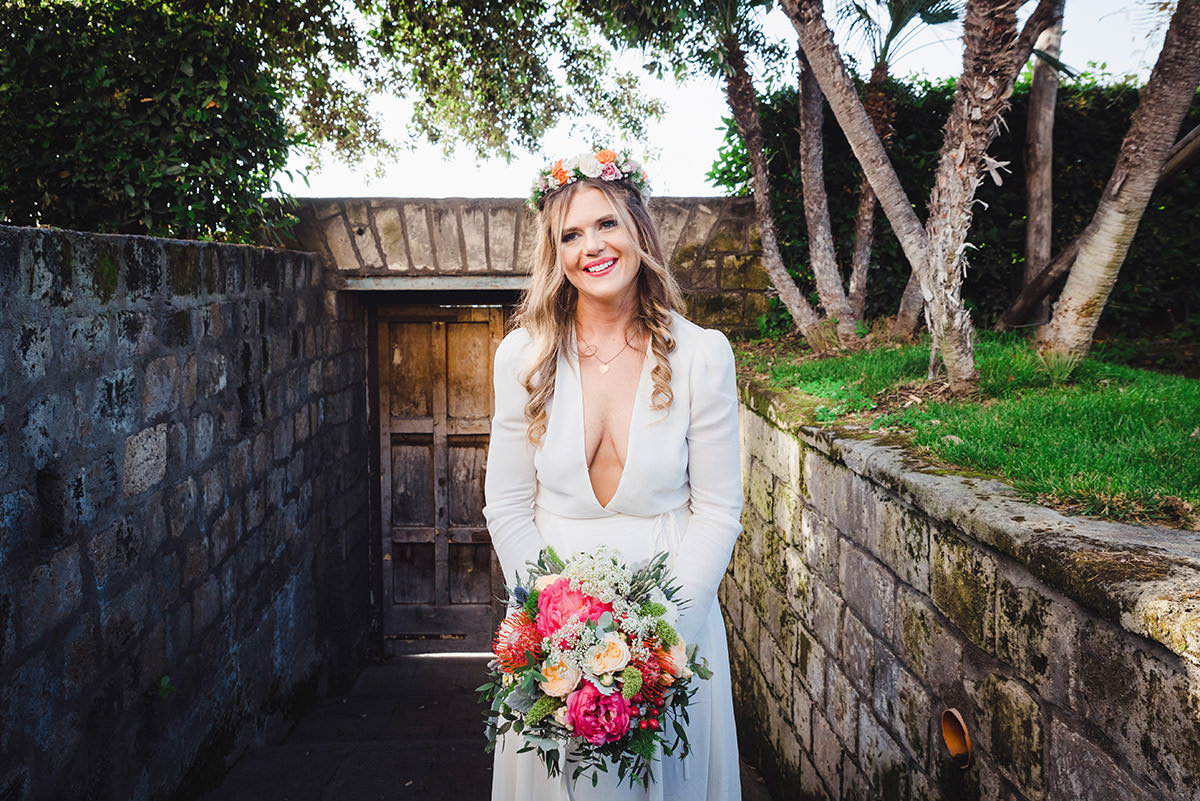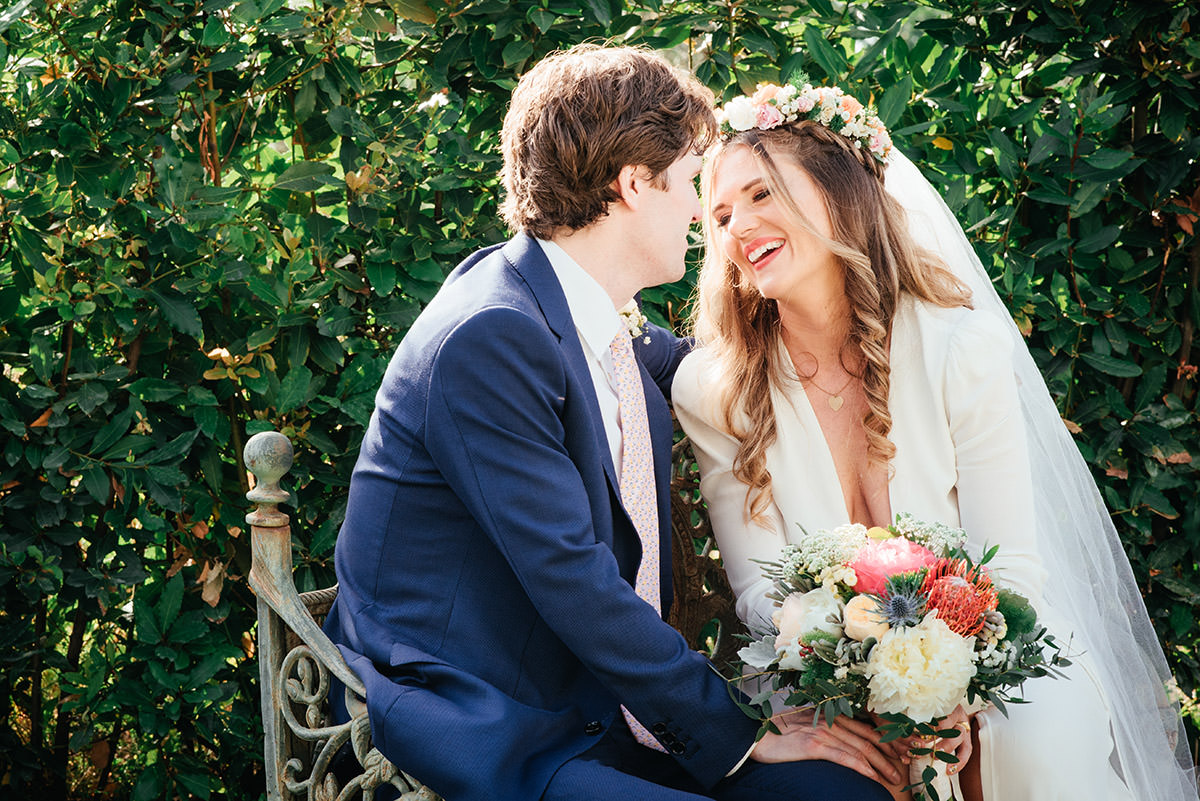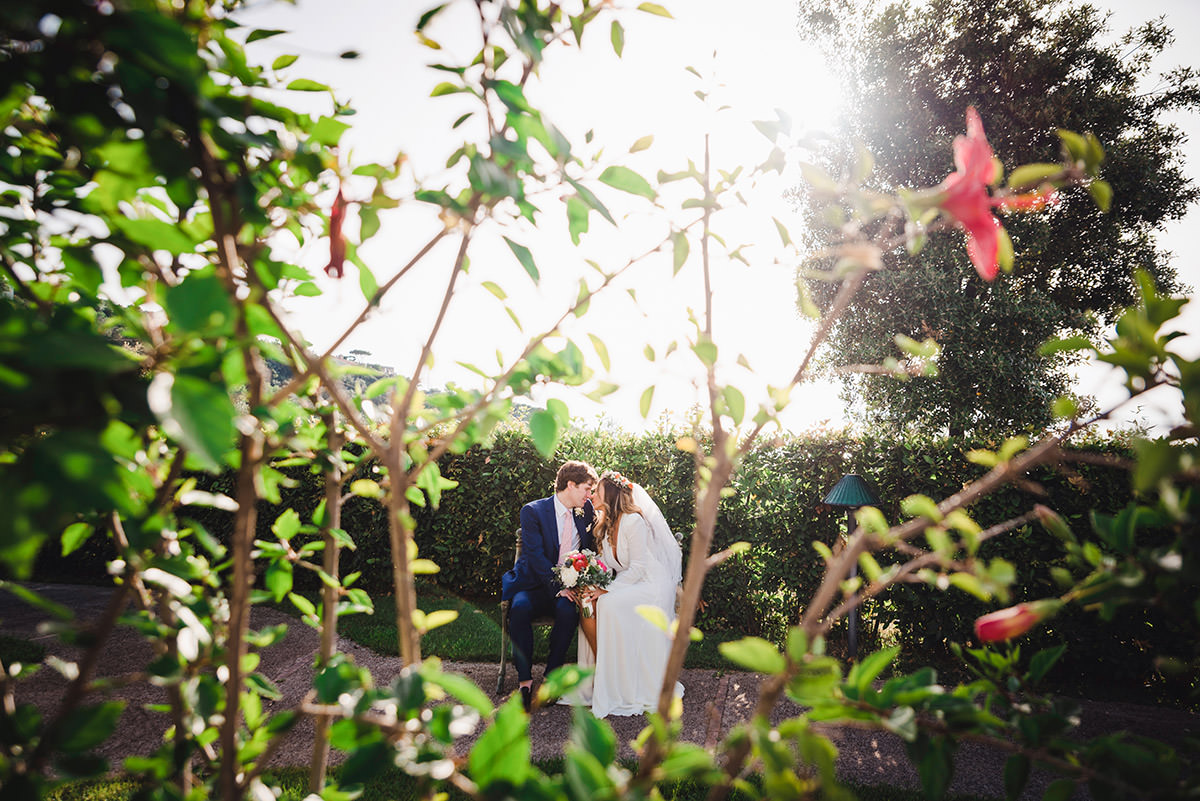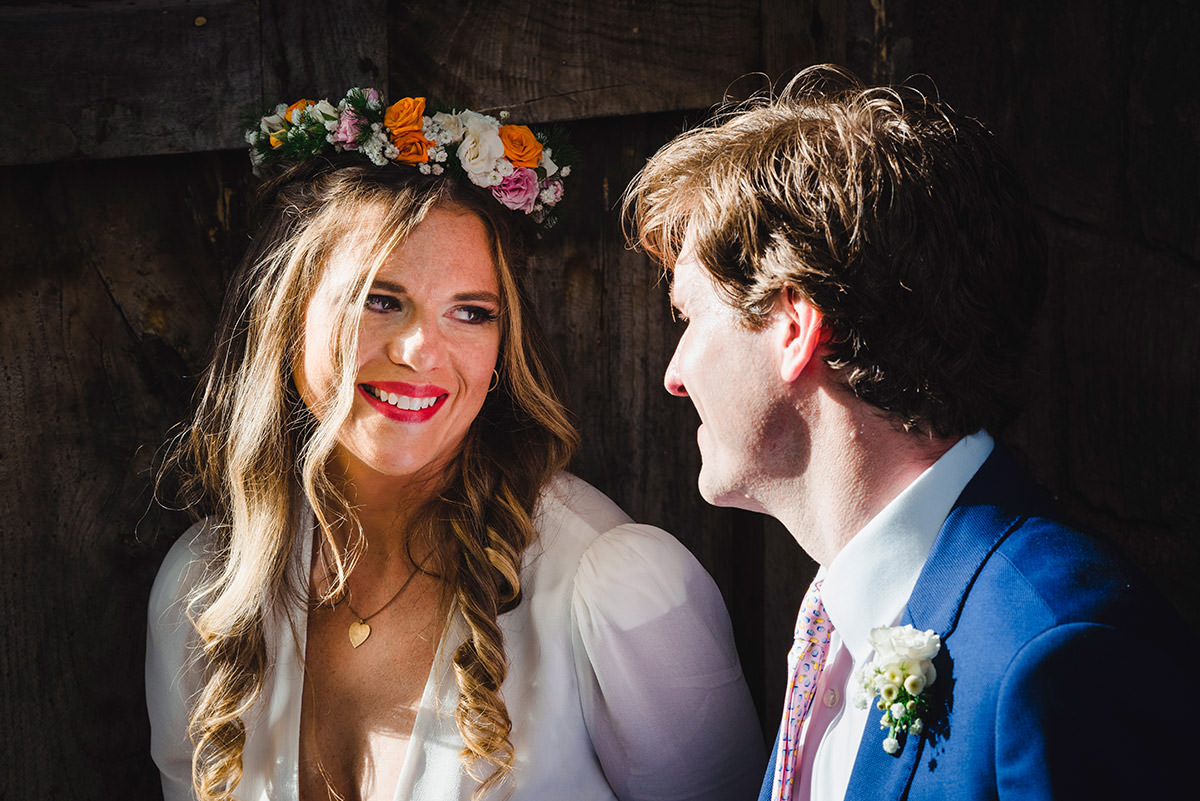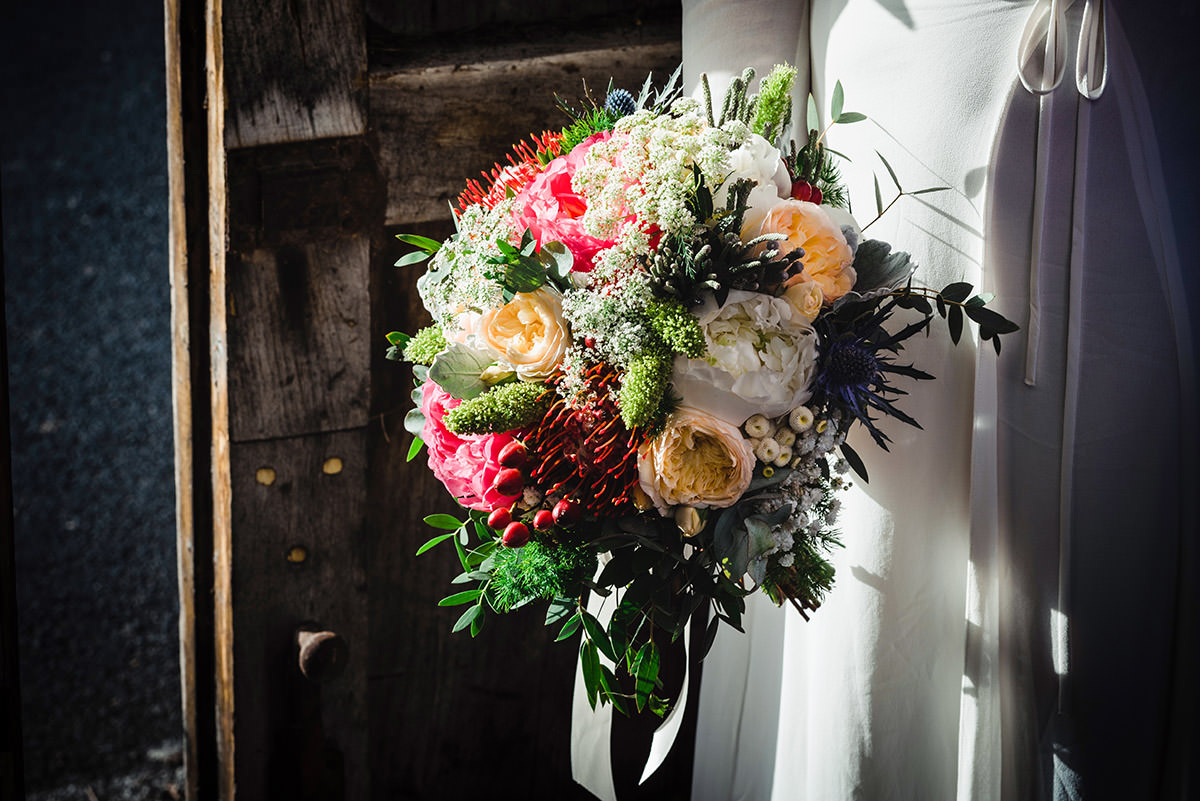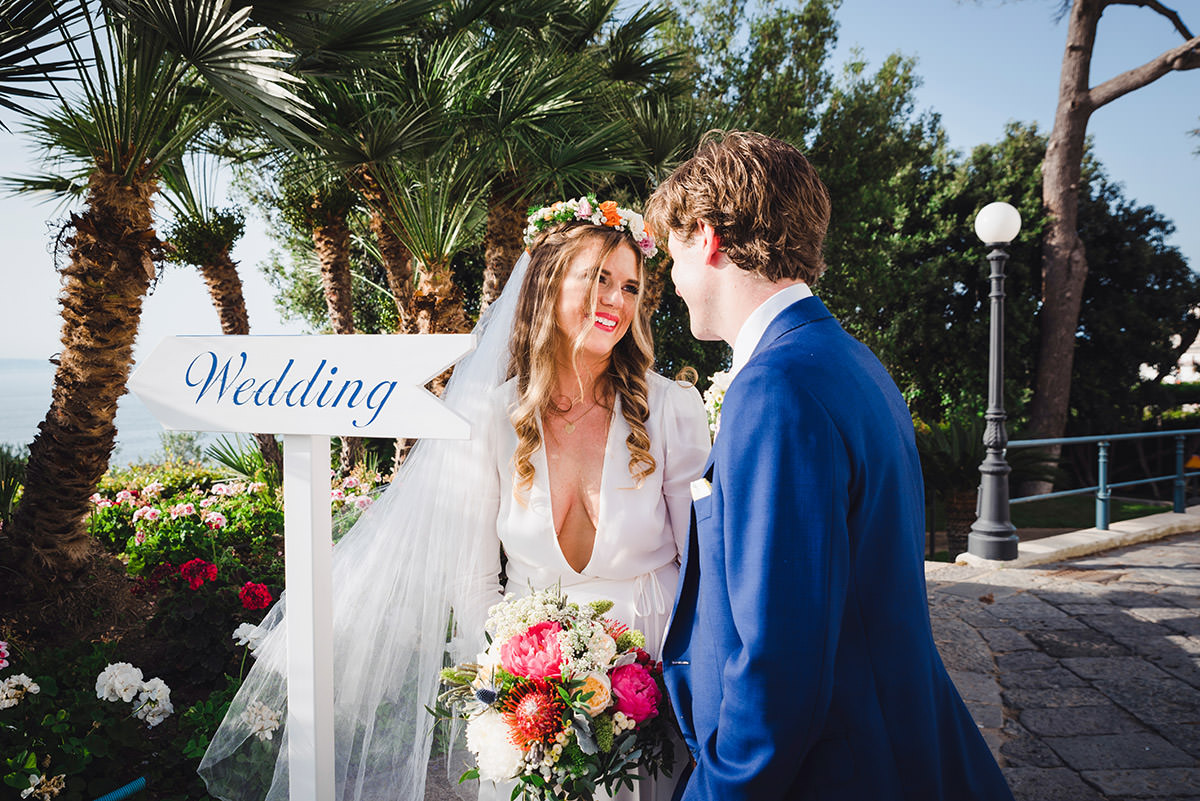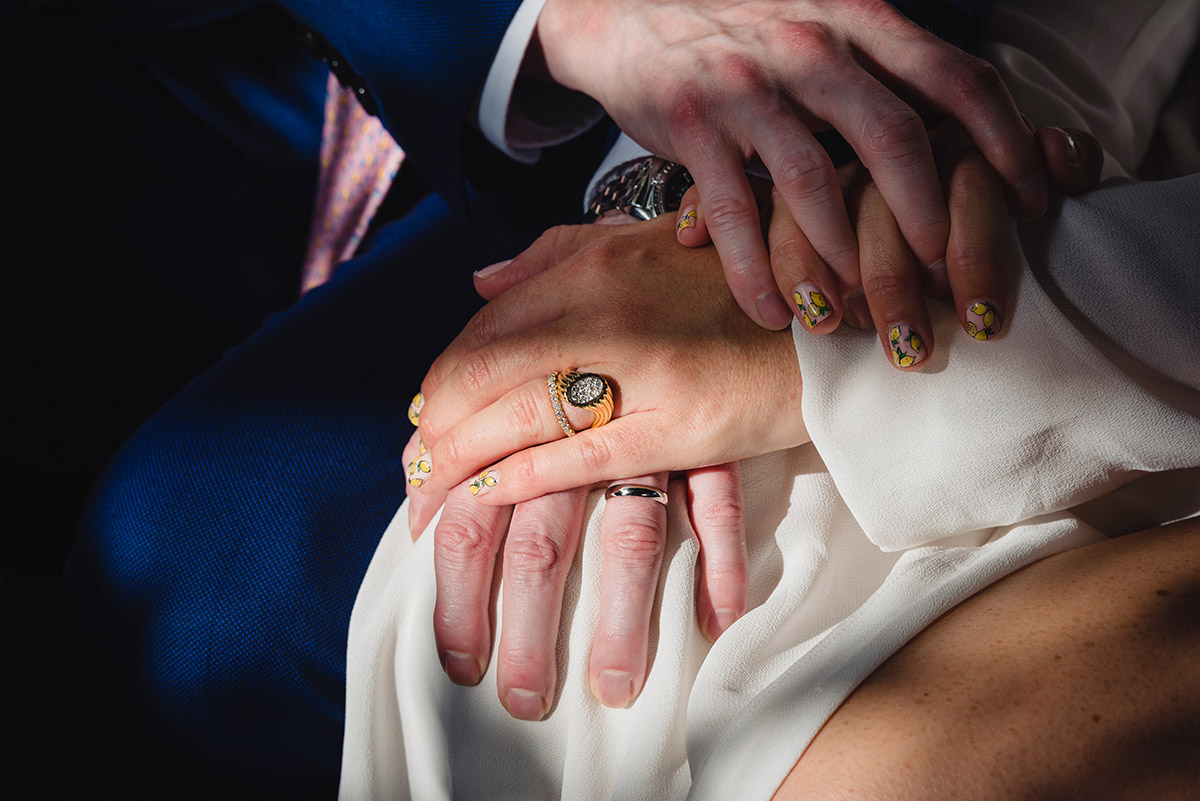 Details: an amazing setting for your luxury wedding Portofino
While oversized items like venues and vendors are essential, the little details will make your wedding in Portofino truly special. Consider adding personal touches like custom invitations, favors, and decorations to make your wedding unique. This excellent location will give you and your guests an unforgettable experience where culture, landscapes, and flavors blend to create a memorable Portofino wedding. A luxurious Portofino with an almost antique flavor will overwhelm you to give you a fairytale setting for your most beautiful day.
Luxury wedding Portofino: stay in touch with us
If, in addition to a wedding in Portofino, you are interested in visiting other places in Italy for a honeymoon or an engagement shoot, take a look at our portfolios, such as Tuscany wedding photographer and Lake Garda wedding photographer as well as Lake Como wedding photographer.
Yet, being also Positano wedding photographers and Amalfi Coast photographers, we will be able to recommend you many beautiful places to celebrate your promises of love.