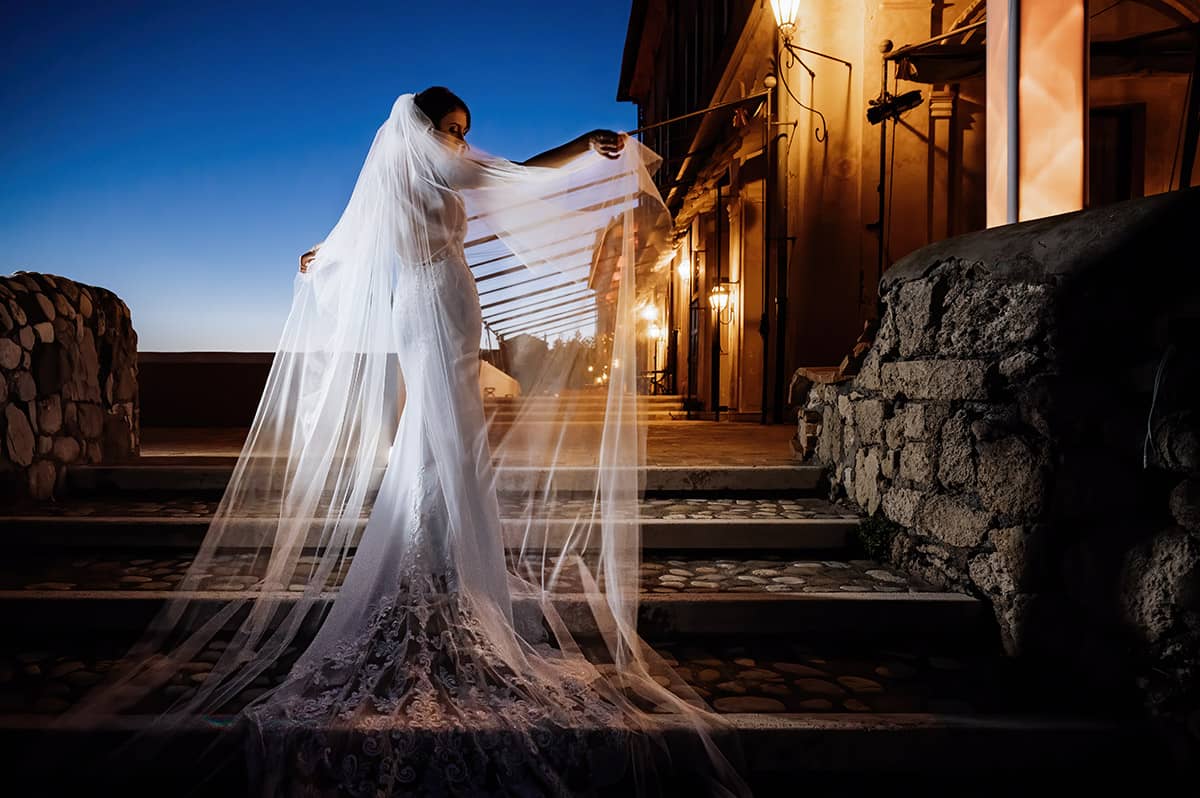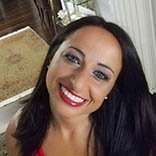 Linda Gatto wedding planner
I nicely joke with Linda calling her "Mrs Cat" as the meaning of "Gatto" is Cat. Yet "Gatto" is also a great italian poet from the past. In some way Linda is a poetess of weddings. She is able to see beyond the pure planning process.
Interview with a wedding designer in Italy
The following interview discloses some interesting side of Linda Gatto and will introduce you to a professional who may be a meaningful part of your marriage.
When did you start your activity?
I have been a destination wedding planner for more than 15 years since I started organizing destination weddings and events on the Amalfi Coast in 2003. I love traveling since I was a child, and, thanks to my parents, I have had the opportunity to travel all over the world. This gave me the chance to get to know different cultures, and it also helped me to better enjoy and appreciate the Italian warmth and traditions.
When I was 18, I went to Miami to attend university. Two years later, I moved to Siena to study Economics and received a degree in business administration.
Destination wedding planning came to me by chance – my mother's company planned events for Italians, and she wanted to start planning weddings for international couples as well. She asked me to work with her company, and I started attending floral and wedding planning classes in the United States to improve my skills.
Where do you work? Tell us the main destination where you design weddings.
Our company is based in Salerno, at the beginning of the Amalfi coast, and has a team of experienced multilingual planners.
We mostly plan weddings on the Amalfi Coast, Sorrento Coast, Cilento Coast, Paestum, Ischia island, Capri island, Ventotene, and Sassi di Matera but we do also plan weddings in Tuscany, in particular in the Siena area where I have lived for approx 4 years.
Most of my couples book their destination wedding in either Ravello, Positano, or Capri.
Linda Gatto: a wedding designer in Italy
How do you deal with demanding customers?
All our planners are extremely professional. I am very patient, meticulous, and focused on details. As a professional, I love to transform the bridal couple's dreams into reality and always try to anticipate their demands and act accordingly.
I have a keen eye for beautiful things; for design and aesthetics. I have gentle manners, a very calm and reassuring demeanor, and I love to make the planning process as easy as possible for my couples.
All my planners as well as my try to always meet and exceed the bridal couple's expectations and all our testimonials do show our great client satisfaction.
As a wedding planner during the planning, I become a negotiator as well as a friend or a psychologist according to what the situation in that moment requests.
Linda Gatto: professional in all circumstances
Please describe your approach with your clients.
It is our goal to help create an extraordinary experience for every event. We work closely with each of our clients to develop a cost-effective program based on their individual needs, goals, and budgets. By maintaining a close dialogue with our clients every step of the way, we are able to provide them with the additional skills and manpower necessary for producing a successful event and for creating a WOW factor!
Each of our receptions is a genuine masterpiece, like an "haute couture" gown, unique, made to measure to create a singularly special event… We personalize and attend to the backdrop for the reception, integrating this into the location in which it is to take place. Our consultants will propose all those features which create the right atmosphere and will attend to every particular regarding your wedding with the utmost professionalism. It is the details that make a splendid wedding an unforgettable event. We offer impeccable services at transparent prices, with no hidden extras. Our role is to transform your dream into reality keeping within the limits of your budget.
First step: to serve our clients the best we can, we need to get to know more about the couple, and how we can be the most beneficial to them….so the first step is usually a Skype, Whatsapp or Zoom call or meeting in person.
Second step: A proposal will be formulated following our appointment
Third step: Wedding contract
Fourth step: We ask the couple to send us a pinterest board or some pictures of previously styled weddings that you like so that we can understand better your style and create some floral projects that meet your full requirements.
Fifth step: Choosing and booking the main vendors involved in the wedding – we do usually send to our couples options, a wide choice of options for each type of vendor (florists, wedding officiants etc )
Sixth step: we will provide the couple with a wedding report and a budget that will be regularly updated during the planning as it progresses.
How do you choose your vendors?
We spent the last more than 15 years in the field doing careful research in order to provide our clients, with the best and more professional and talented wedding vendors in the area.
We have built-in the time an excellent reputation with all the local vendors thanks to our expertise, attention to detail, stunning creativity, and expert coordination that exceeds even the most discerning client's expectations.
We only work with the best local vendors in order to guarantee to all our clients only top-quality service.
We first guide the bridal couple in the selection of the most appropriate vendors that meet both their tastes, style, and budget and then work on their behalf with all the chosen vendors in order to make sure that the day flows smoothly. Every wedding is for us "one and only".
What do you love most about your job?
I love being a part of such a big part of people's lives and seeing all the personal details and planning come to life.
I truly love to plan weddings for people from all over the world with some special and unique traditions. Each single wedding is like a challenge for me and no request is too much. I challenge myself to reach your goals.
I usually do my best to calm the nerves of my brides, to the defuse their stress… I honestly can't see myself doing anything else. I feel like I was born to do this. I am challenged to learn more, do more and enjoy what I am doing and planning.
What I love more of my job is the reaction of the bride and groom seeing all the months of planning the details come together on the wedding day!
What do you dislike about your job?
Unfortunately the wedding day comes so quickly and most of the times the couples become friends and it is usually a bit sad to wish them good luck for the future and to stop of the daily or weekly interaction.
Another point is when the couples decide to book on their own some vendors. As a professional I can work with all vendors but I dislike to work with people that are not on time, don't respect the timings and have few years of experience.
When you rely on a photographer what mostly are your requests in terms of timing and behavior?
The most important request for me is to be on time and to respect the timing of the wedding day. I do usually give realistic timings to photographers that have to be respected in order to transform a wedding into a dream. We do usually include enough light time for the photographers. In some months of the year, there is a short time of light after the ceremony, that is why according to where you are getting married we do usually plan a different timing for pictures.
I do usually suggest booking a photographer who knows the area where you are getting married, who knows the principles of the light, who knows every single corner of the area that could be perfect for stunning and unforgettable WOW wedding photos. Only a professional local photographer will be able to use even a limited amount of time to do amazing pictures, because, for sure, he has done hundreds of other weddings in that village.
In your opinion how weddings in Italy will evolve in the future?
After the pandemic, the wedding industry faces an unprecedented challenge, most of the 2021 bridal couples have decided to downsize their wedding list but at the same time, they have decided to plan luxury weddings in the most exclusive wedding venues in Italy.
After many days/months of lockdown, the world is slowly going back to normality and people wants to start living again their normal life, want to live, to get married, to have fun, to enjoy the present….that is why I am totally sure that in the near future the wedding industry will have again a huge increase of luxury weddings.
Thanks Linda so much for your precious info.
Finally, I invite our readers to check this Linda article that is a good topic on the best time of the day to get merry in Positano. Linda has also an interesting blog that I strongly suggest following.