Holiday vacation shooting Positano
DESTINATION WEDDING PHOTOGRAPHER
A picture of your experience: Vacation Shooting Positano
I'm sure we all agree, that a picture depicts not only the environment, a person, or a situation. Photography is about: atmosphere. It tells a lot about feelings and mood. So, when you start planning your Vacation Shooting Positano, pay attention to what you want from your vacation Photography.
Vacation Shooting Positano: experiencing la Dolce Vita
If it's your first time in Italy, don't make the mistake to pretend to see everything, to rush from one town of the Amalfi Coast to another. Take your time and no pressure at all! If you decide that Positano is your favorite place, hire a Photographer there and enjoy some days or even a week of your Vacation Shooting Positano.
Your local Photographer will be there to capture with his camera your experience of Italian Dolce Vita. But how is it possible to experience the Dolce Vita?
Slow down: the best way to enjoy Positano is to relax and to take time to admire a landscape, for a long swimming or even for tasting some delicious food in the centre
Seek genuine food: Italian cuisine is reach of seasonal ingredients and regional recipes. Make sure to select local wines and products and to eat where local people eat, avoiding the tourist traps
Fill up your vacation with glamour, exclusivity, elegance, mixing them up with simple things, like a walk, or like reading a book on a Terrazza in front a breath-taking sea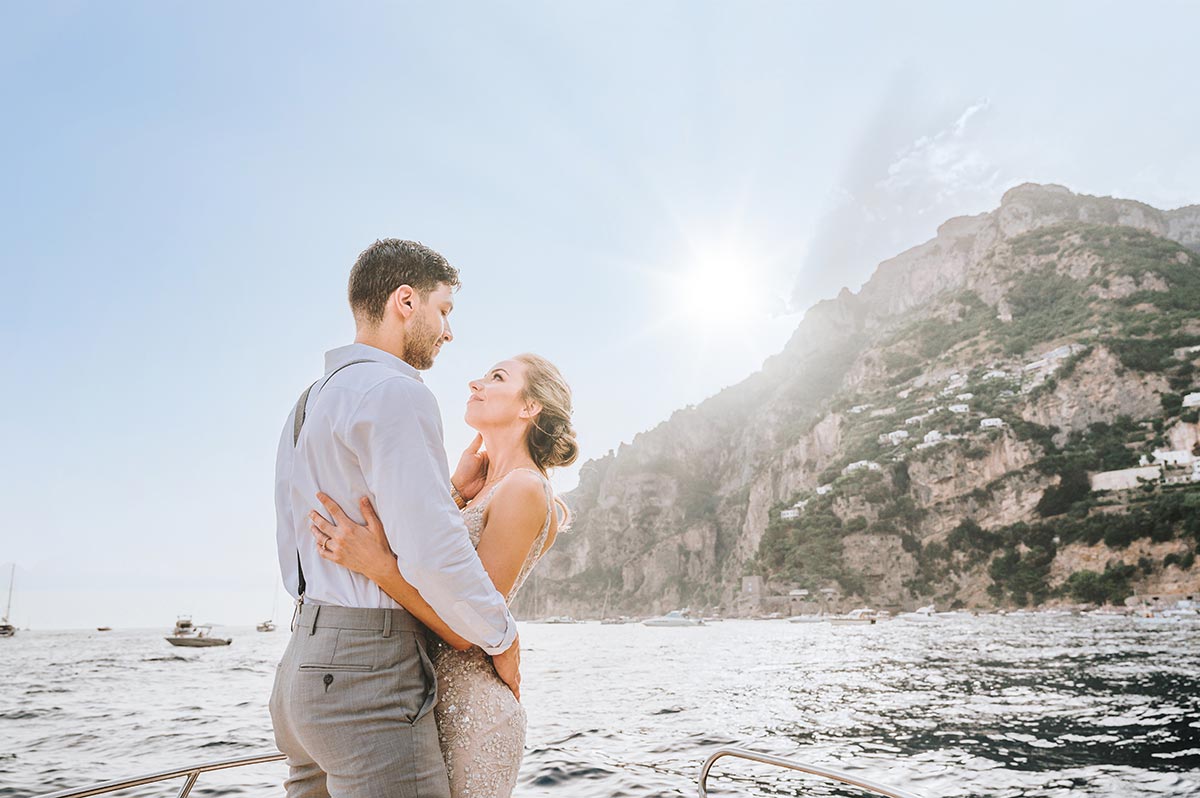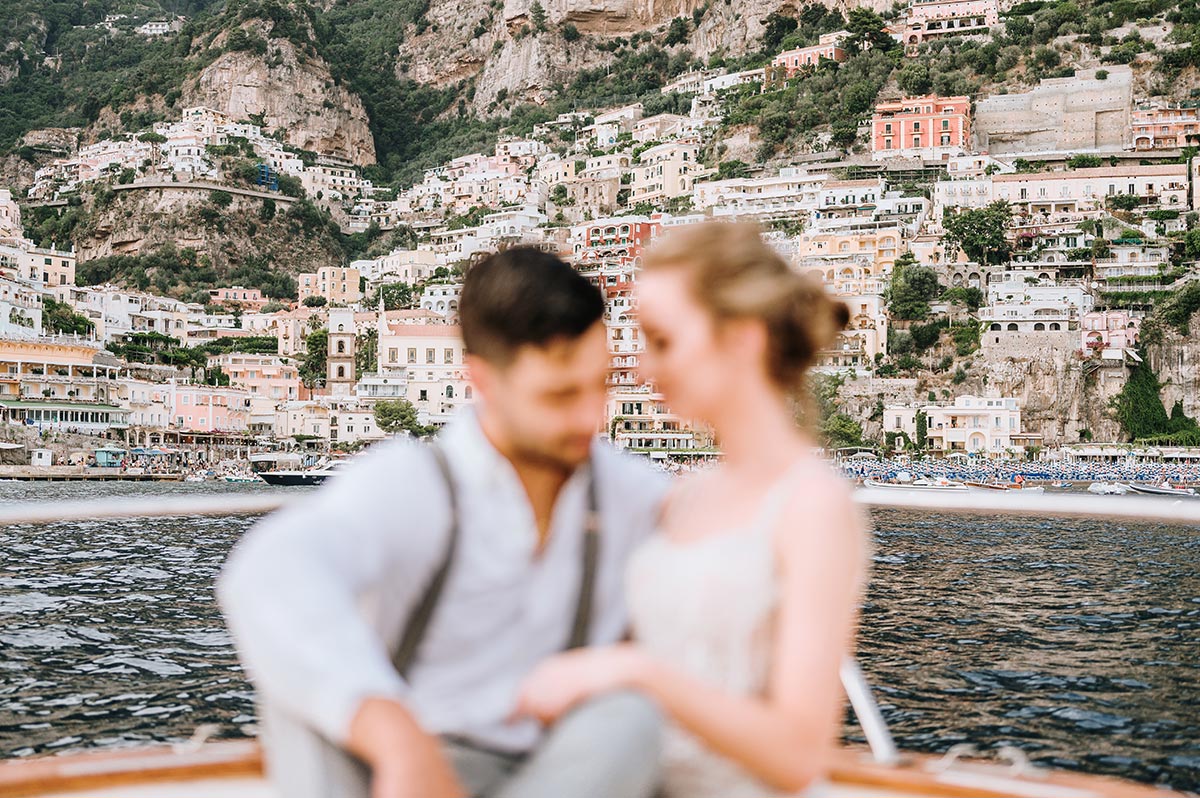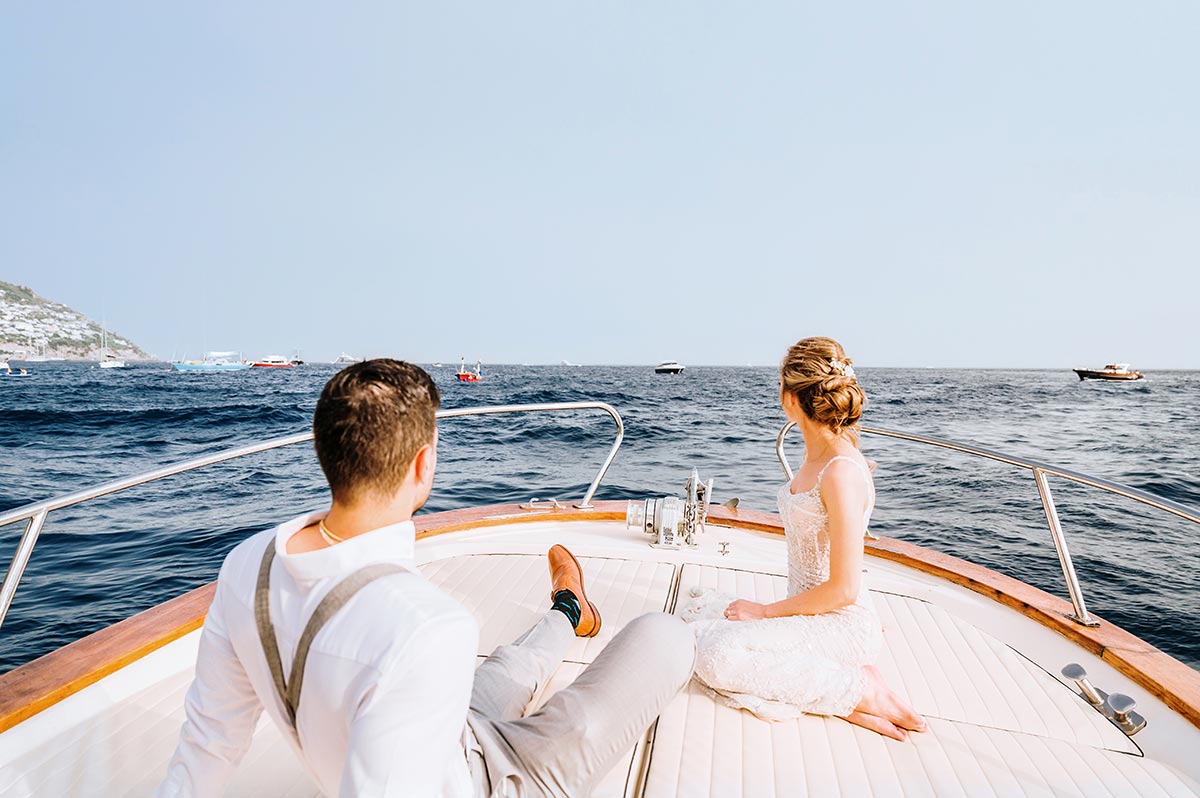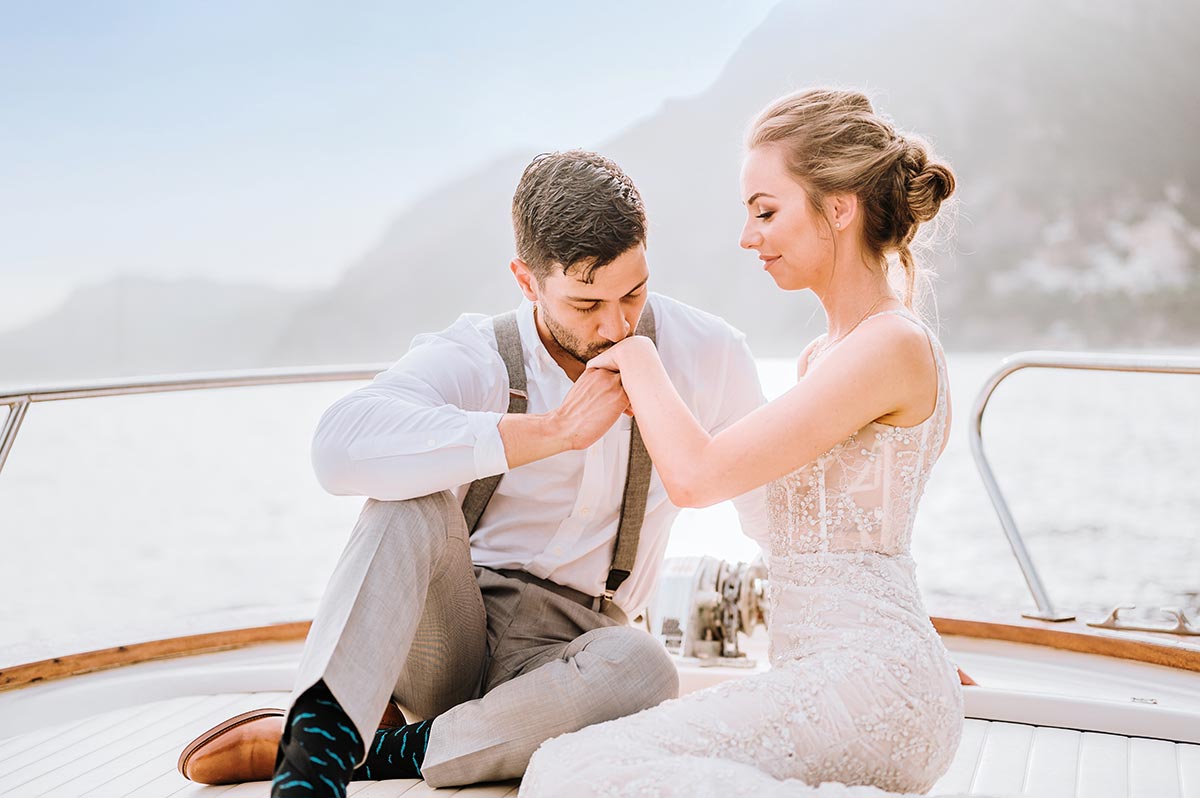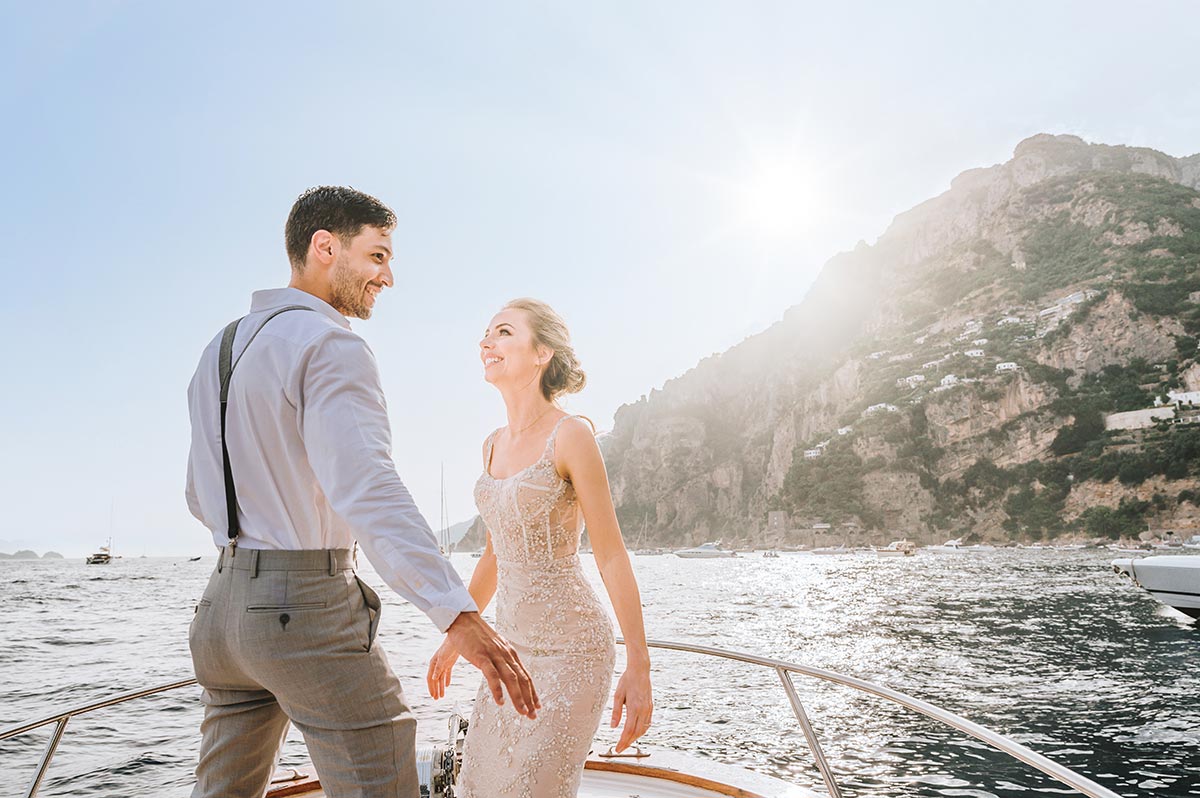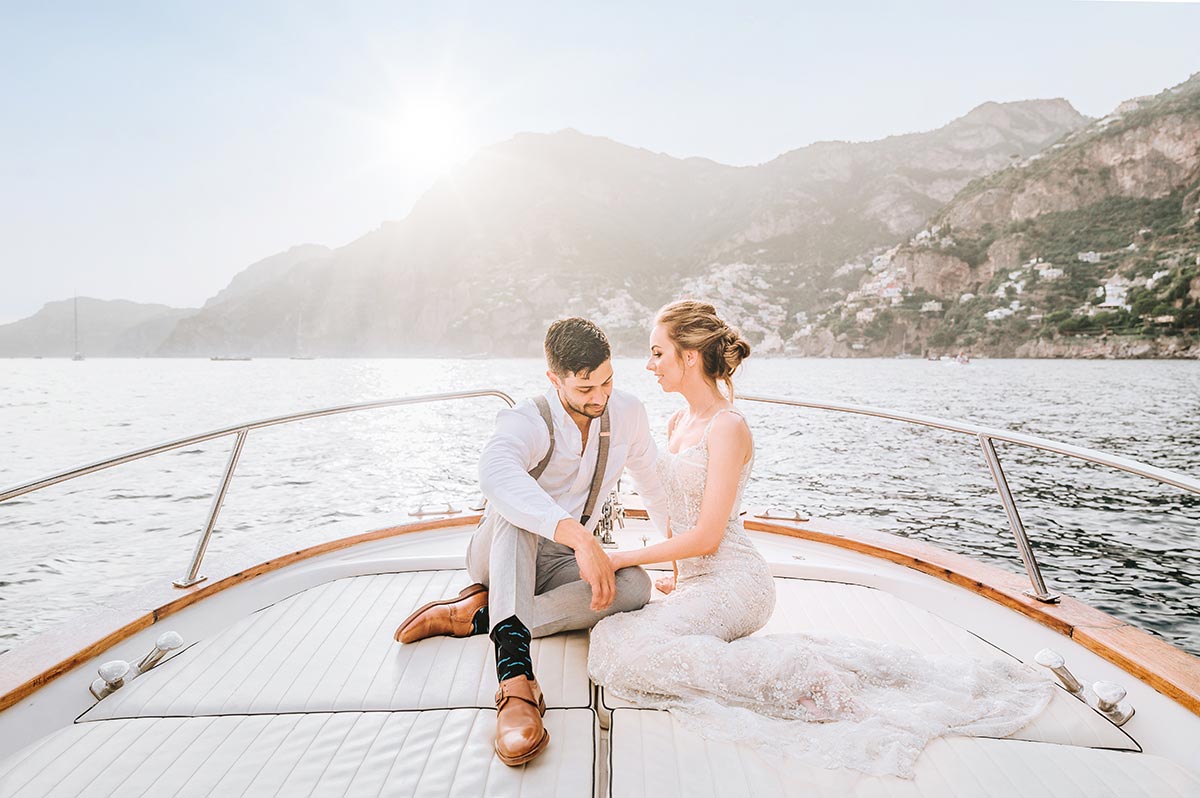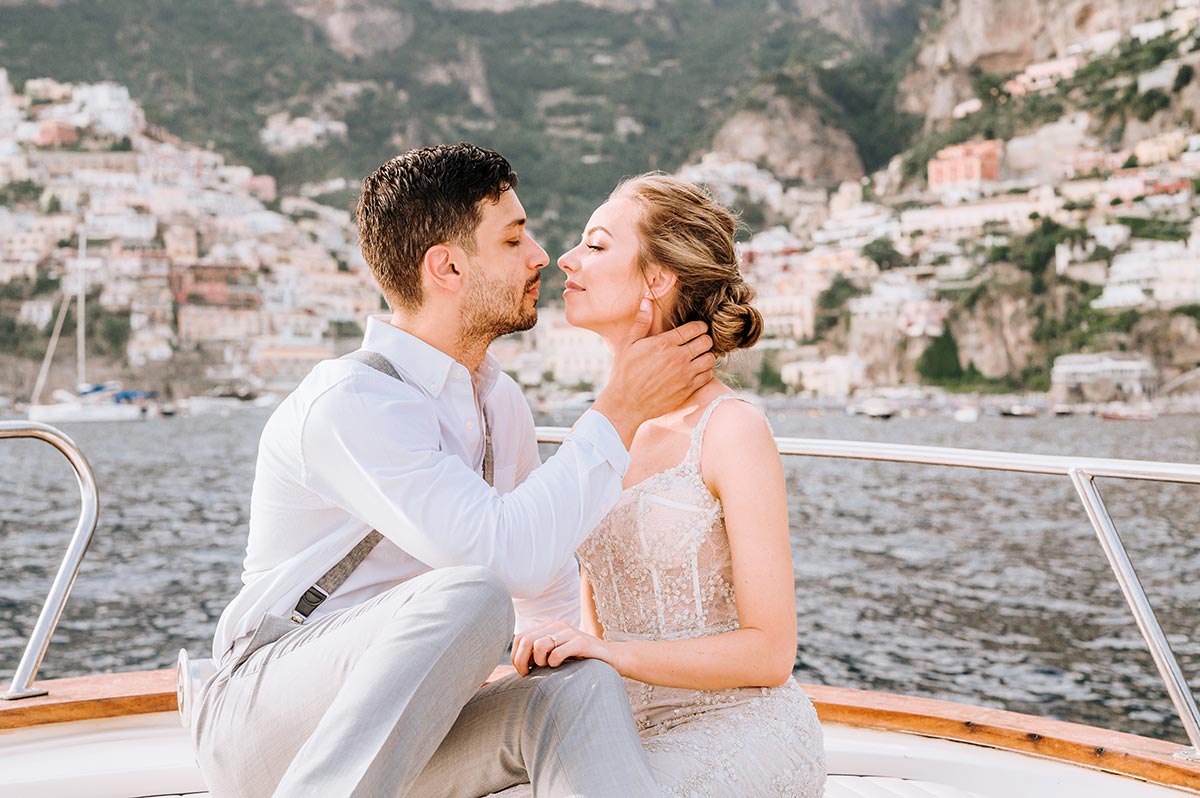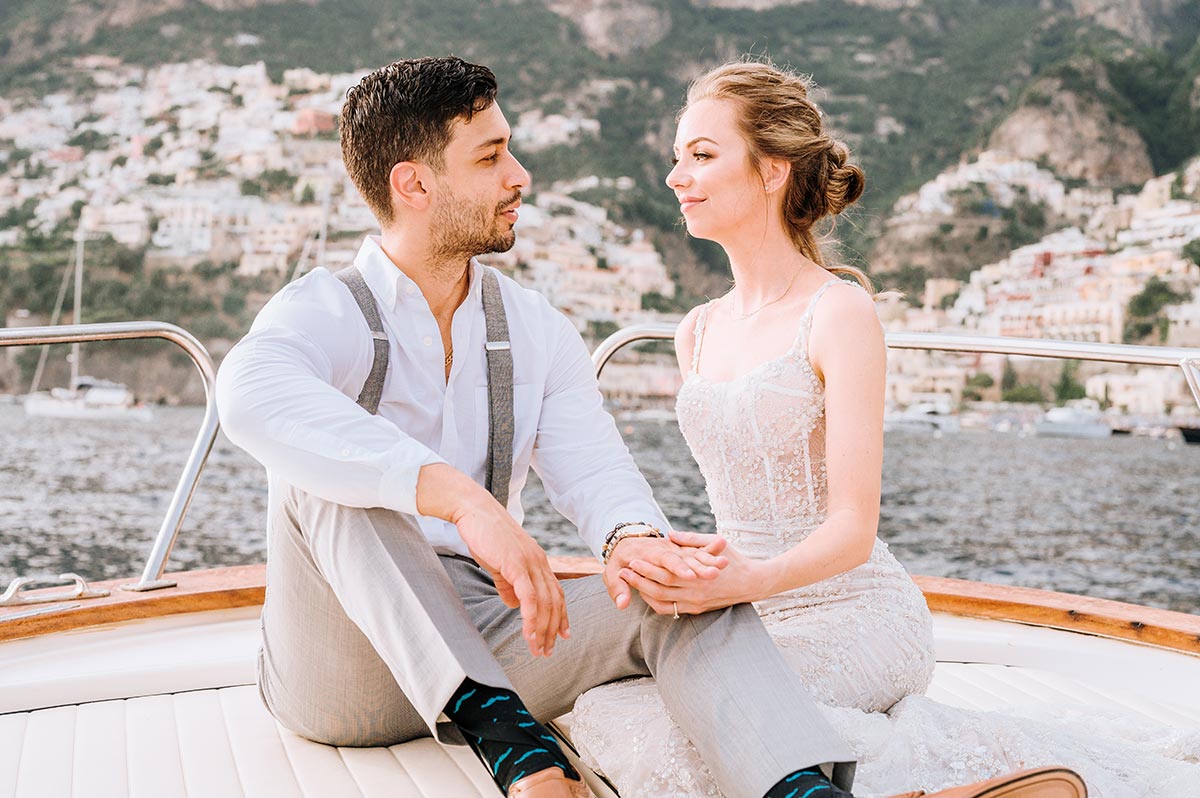 Amalfi Coast wedding photographer
This atmosphere, all these rituals, and this authentic mood will be the best ingredients of your Vacation Shooting Positano.
Vacation Shooting Positano: interact with locals
For great pictures of your vacation and experience in Positano, try to interact with locals. Italians are very open and friendly. So, have a chat, stop by a market stall, and ask some curiosities about Positano. And obviously don't forget to ask your Positano Photographer to portray all these nice moments.
Holiday shooting Positano: Positano is every photographer's dream
Positano is every photographer's dream. Around every corner, there is a picturesque setting: a wonderful landscape, an ancient building, a renowned Villa, with amazing gardens. Therefore, we suggest you, even before the departure book a Holiday shooting in Positano.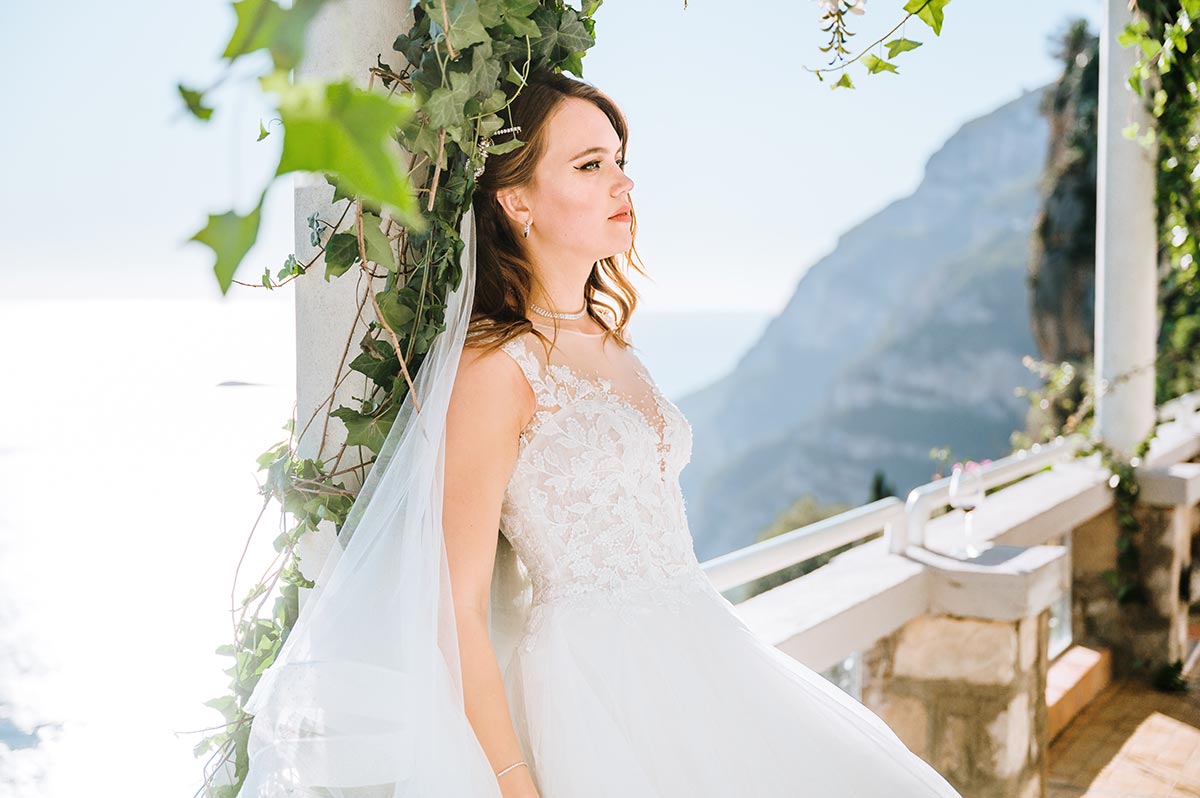 We love capturing authentic athmospheres in every wedding. Our storytelling starts from your "persona". Your state of mind is the key factor of our work.
We are like "translators" of a meaningful slice of you, the light, the backdrops, the italian views and our sensitivity by delivering all of this in a picture.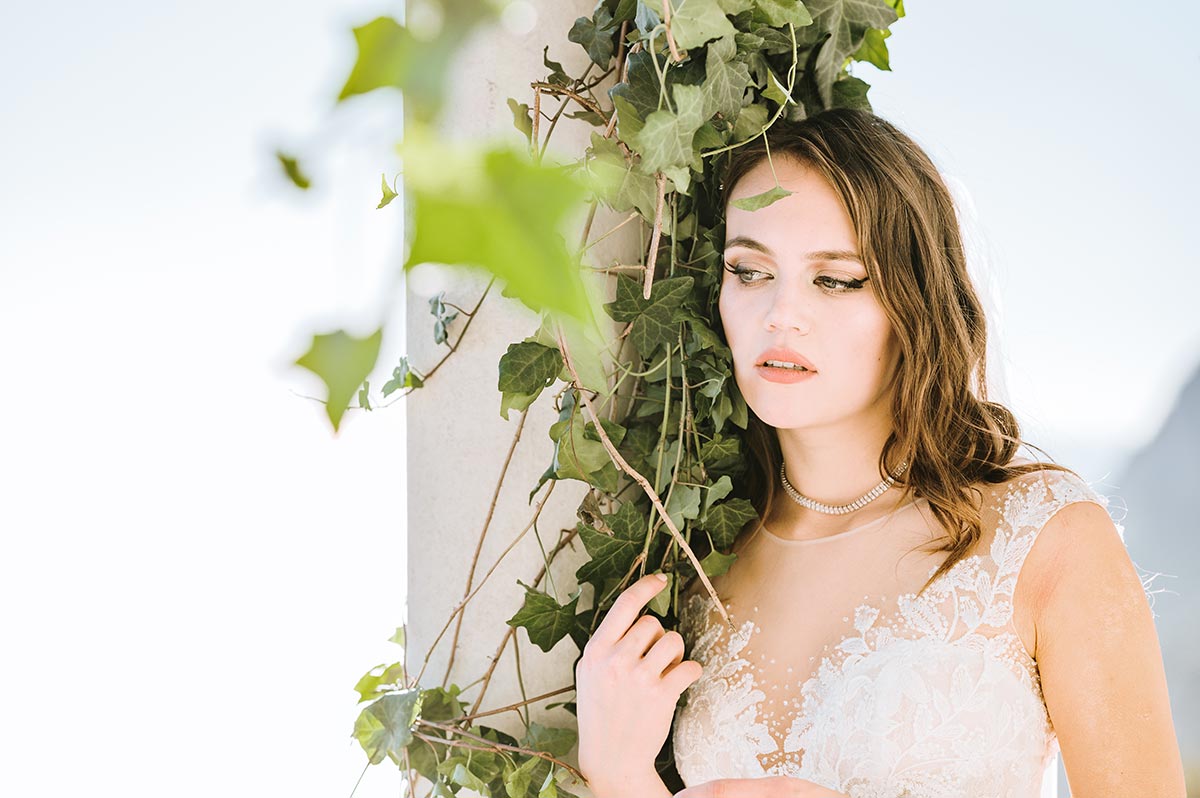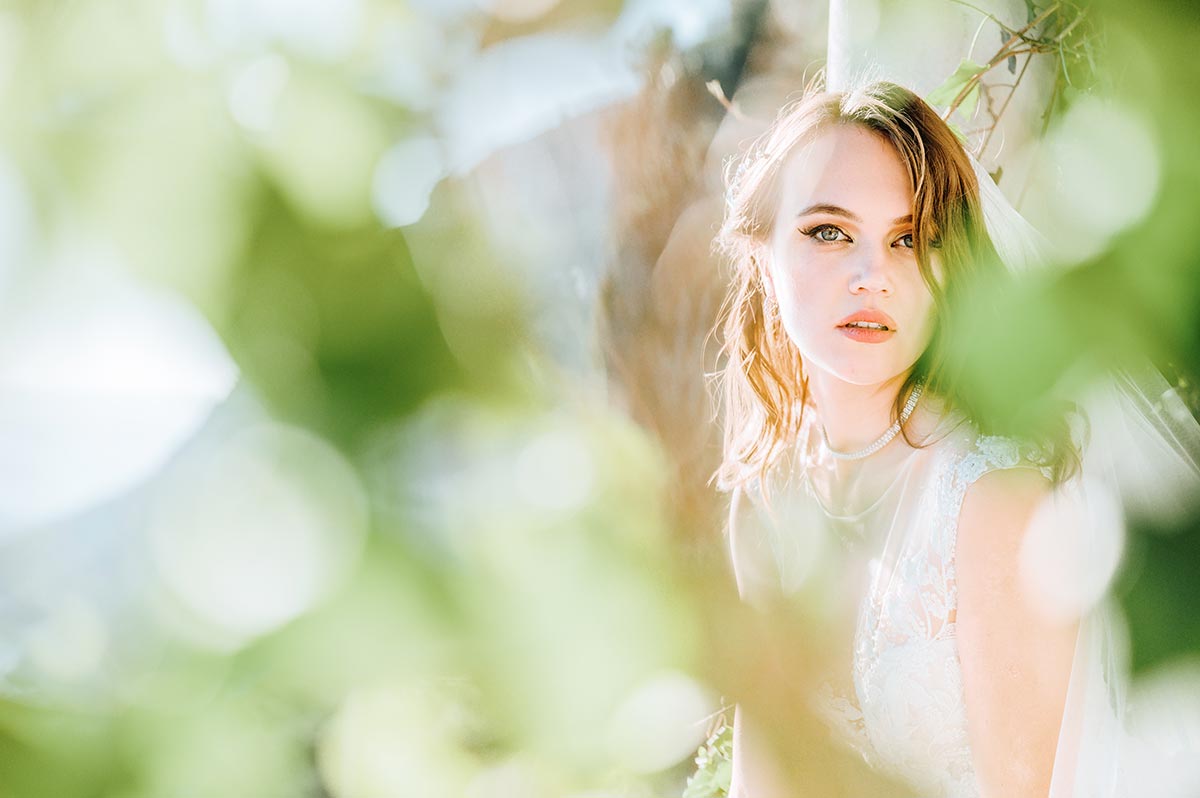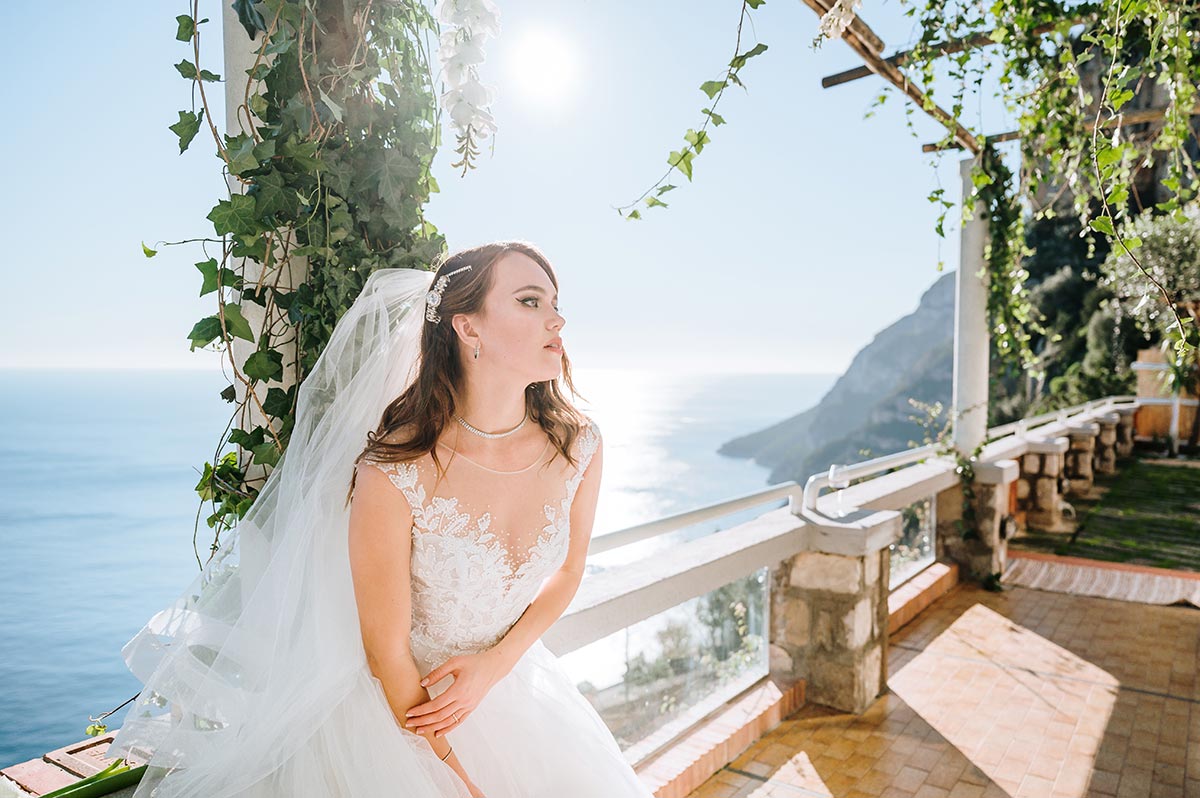 if you like my pictures then we surely have something in common, something deep in yourself that I can see.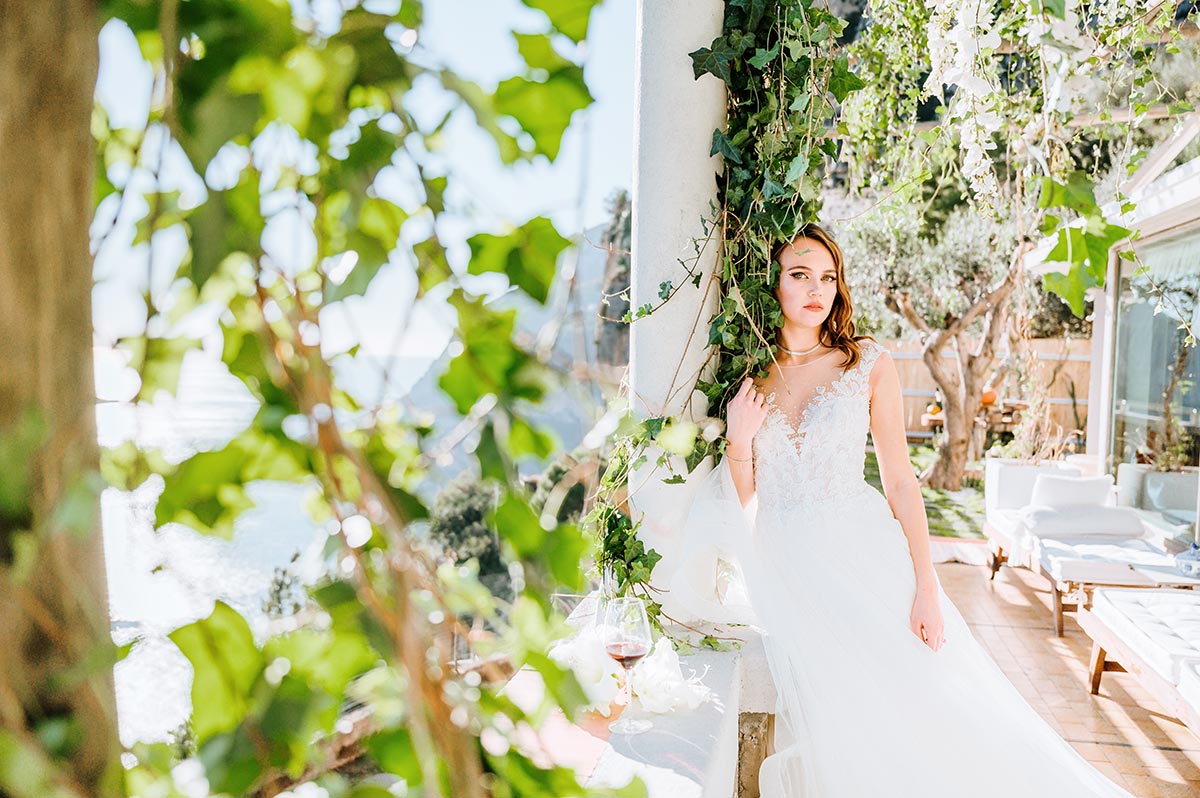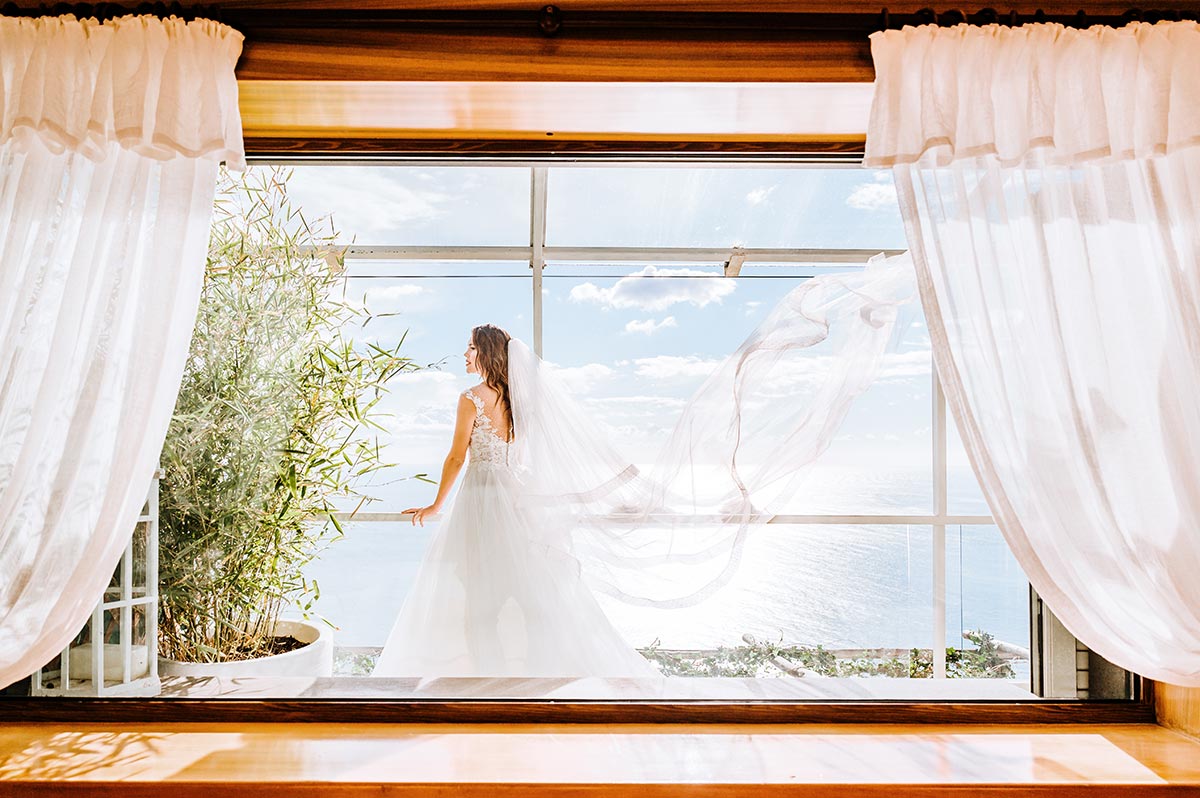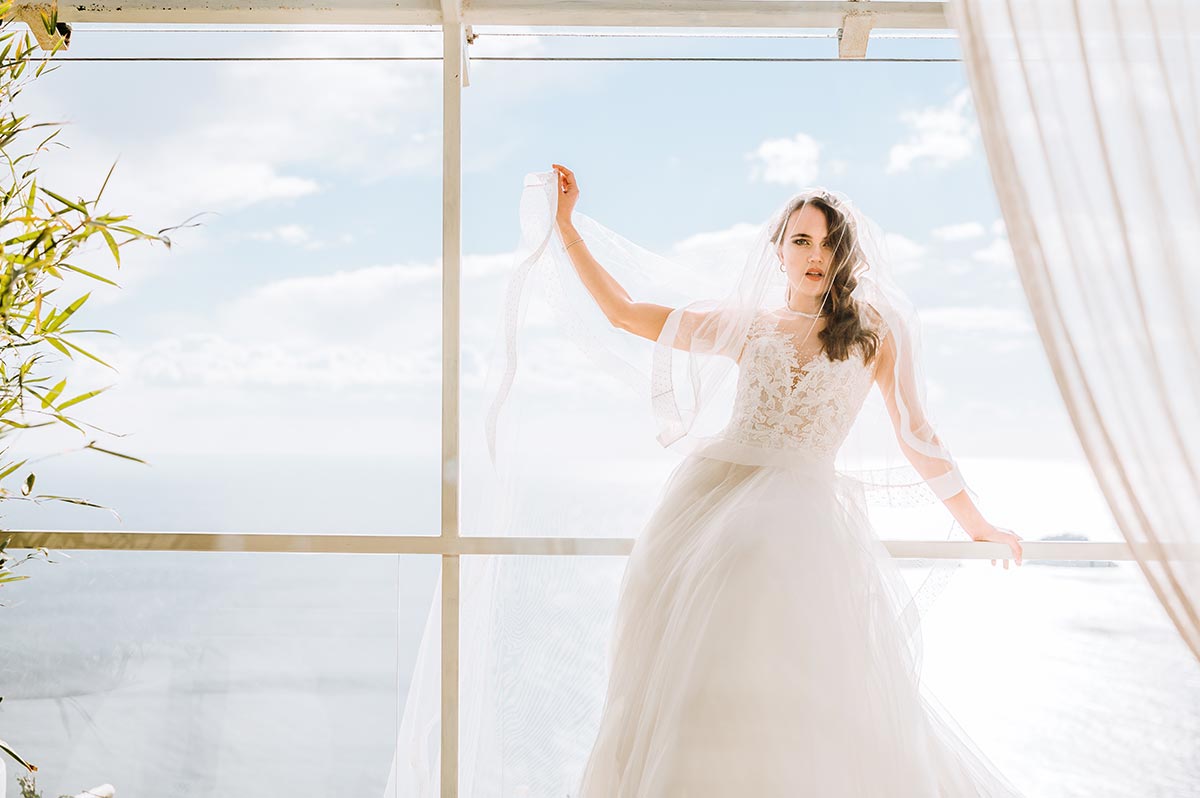 Holiday shooting Positano: where to start
If you fancy a Holiday shooting Positano, make sure to select carefully online the style of your Positano Photographer. When you find something that you like, contact the Photographer and start explaining to him your idea about the Holiday shooting Positano you fancy. And he will be more than glad to help you with his suggestions and to propose different options and spots for the pictures.
Wedding photographer Ravello | Destination wedding photographer | Amalfi Coast wedding photographer | ISPWP |
Holiday shooting Positano: plan different activities
We are sure you will want to get home different pictures of your Holiday in Positano, which depict you in several different occasions. Therefore, it's important to plan some special activities, such as:
yacht tour
wine tasting
wandering Positano
Your Positano Photographer will follow you wherever you want, and he will suggest to you also about the best hour and time of the day to visit a place and to make shooting there.
Wander Positano
If you are not the kind of person, who would hire a yacht for a tour of the Amalfi Coast, you don't need to. You can have gorgeous pictures of your Holiday, even doing simple things. For example, Positano is the perfect walking city. You can spend an entire day wandering the small roads of the village and exploring the beach paths. The pictures of this experience will be natural and spontaneous. And the breathtaking landscape of Amalfi will add the magic.
A Holiday shooting Positano is the best choice, if you want to keep with you forever the dream of a romantic Italian vacation.
Check also Capri wedding photographer