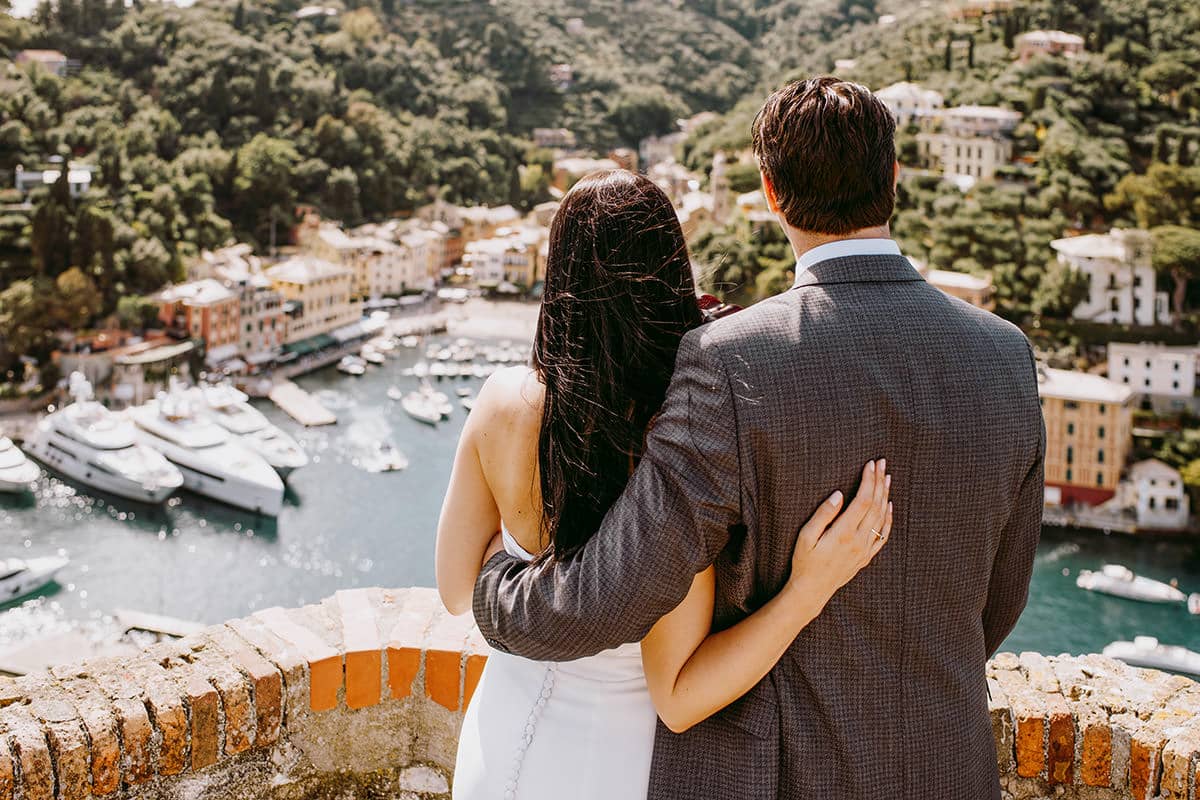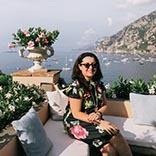 Elisa Prati wedding planner
Elisa deeply knows every destination wedding in Italy and her support to brides is always precious and essential. She is definitely a sweet person and welcoming, unselfish and client oriented. You'll be pleasantly surprised by her ideas.
Interview with a wedding designer in Italy
The following interview discloses some interesting sides of Elisa Prati and will introduce you to a professional who may be a meaningful part of your marriage.
DESTINATION WEDDING PLANNER IN ITALY
When did you start your activity?
I started my activity 6 years ago, in 2014, deciding to work as a destination wedding planner in Italy. It was a period in my life in which I felt the need to get involved, giving at the disposal of my clients all my knowledge of the field, creating something that completely represents myself and my vision of weddings and events.
Where do you work? Tell us the main destination where you design weddings.
As a destination wedding planner in Italy, I work across our beautiful peninsula, planning weddings and events both in the most exclusive wedding destinations ( Lake Como, Tuscany, Venice, Rome, Amalfi Coast, etc… ) and the most unconventional and new ones ( Langhe wine Region, Franciacorta Wine Region, Umbria, Sicily, Apulia, etc… )
What kind of weddings do you love most?
I really love the weddings in which the spouses want to give their guests not only an event, but authentic wedding experiences at the discovery of our Italian art, nature, and lifestyle, because they allow me to work not only on the traditional wedding services, but I can also create for them unforgettable moments that are only for them. In this way, every wedding is completely unique and perfectly represents the spouses, their personality, their passions, and their dreams.
Elisa Prati: a destination wedding planner in In Italy
Please describe to us your approach with your clients.
After the first contact with my client ( by email or by phone ), in which I collect the first information regarding the wedding and I start to introduce myself and my working method, I prepare for the spouses a well-structured and completely personalized proposal for my service, immediately followed by a meeting, in which I talk with my spouses about all the details and the entire proposal.
Then, the first step of the organization is the work on the delineation of the budget, as well as the selection of the venues. After the choice of the venue, I always design for my spouses a personalized wedding project of the wedding day, in which they will find all my proposals for all the creative and logistics details of the event. This project will be the starting point to work together at the delineation of every service of the wedding day.
Personally, I never put a limited number of hours for my consultation, because the wedding is always an intimate moment in the life of every couple, as well as the doubts and the uncertainties can be lots, especially in case fo destination weddings abroad. For this reason, it's important that my spouses can always count on my presence if they need it.
For this reason, I always confirm only a limited number of weddings per year. In this way, I can create the right synergy and empathy with them, and give all my effort to the organization of their completely custom-designed weddings in Italy.
Elisa Prati: when pragmatic meet emotional
What do you love most about your job?
Surely the moment in which the spouses can finally celebrate their wedding. I really love to see in their eyes the whirlwind of their deep emotions, their thrill and their joy during the wedding day, as well as I'm always very happy when they can live and enjoy intensely every single moment of the wedding that we planned together during all the previous months.
What do you dislike about your job?
I don't have a specific part of my job that I dislike, but I really love every moment of the planning and the design of an event… Otherwise, I think that I can't do it. 🙂
How do you deal with demanding customers?
The demanding clients are at the research of exclusive experiences that are always unique and completely personalized; for this reason, I always work paying great and obsessive attention to their needs and all the detail of each service, to give them events that are completely custom-designed and perfectly sewn on their requests, always exceed all their expectations.
How do you choose your vendors?
When I choose my partners in the planning of a wedding in Italy, I always analyze carefully all the services that they can offer at the spouse's, especially in respect of the style of the event and the priorities of the spouses, as well as how they set up their working method. Innovation, experience, professionalism, helpfulness, and versatility are important features in the choice of my partners in every wedding.
When you rely on a photographer what mostly are your requests in terms of timing and behavior?
For me, it's important to create a good feeling with the photographers that I choose for all my weddings. I really love to work with creative and proactive photographers who are also polite and willing with their spouses. At the same time, punctuality, precision, and good manners are important features that guide me in the choice.
In your opinion how weddings in Italy will evolve in the future?
Surely, the pandemic is changing the habits and the choices of spouses. I think that the future spouses will not be interested in only the aesthetic part of the wedding, but they will focus their attention and interest on the most emotional part of the event, paying more attention to all the experiences that they will be able to live intensely with their guests.
So, I think that it will be very important to give the spouses something that can be unique and perfectly studied on themselves, bringing them to the discovery of the real essence and the lifestyle of their wedding destination. At the same time, the new generations are very versatile, active and dynamic and I think that these characteristics will reflect in the design of the wedding, creating moments and atmospheres that are completely different among them, even if the main style will be the same.
I thank so much Elisa for her time and all this precious information on herself and her work methodology. I invite all my readers to check the interesting blog of Elisa where all of you can find many inspirations for your wedding.