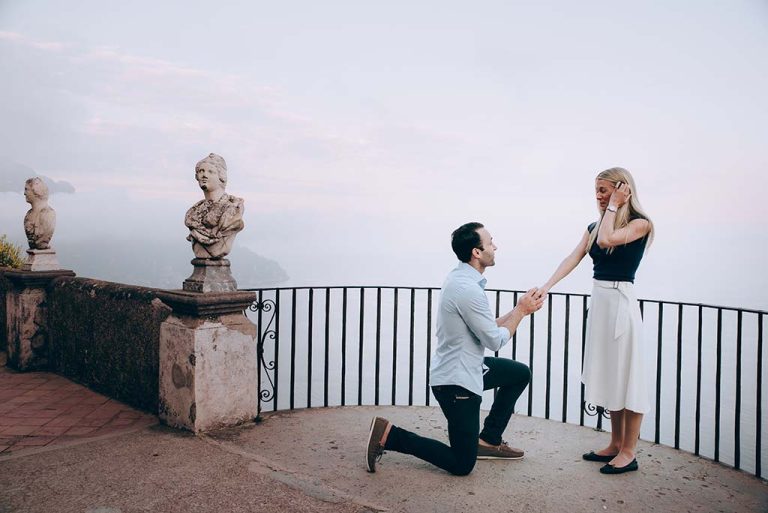 Wedding proposal Ravello: an enchanting location with a sweet copule from New York city. A touching wedding proposal. Ravello in an incredible location for wedding proposal and engagement shooting in general. Even for creative shooting in Amalfi coast as well as wedding proposal you can book date with Emiliano Russo.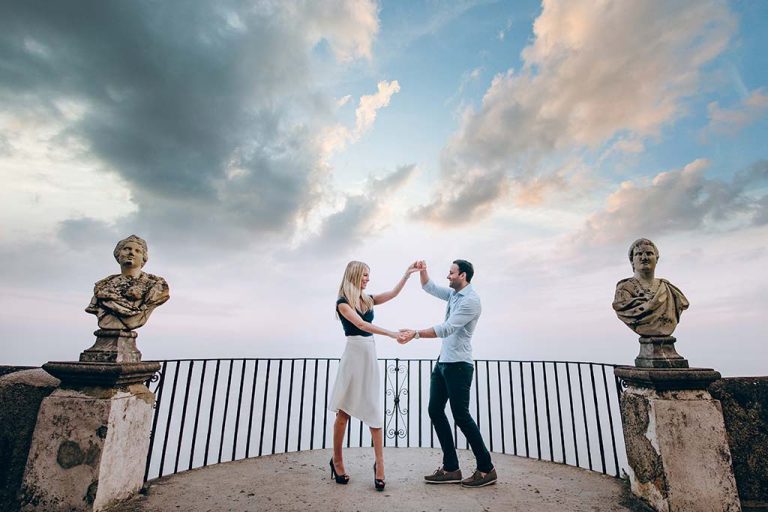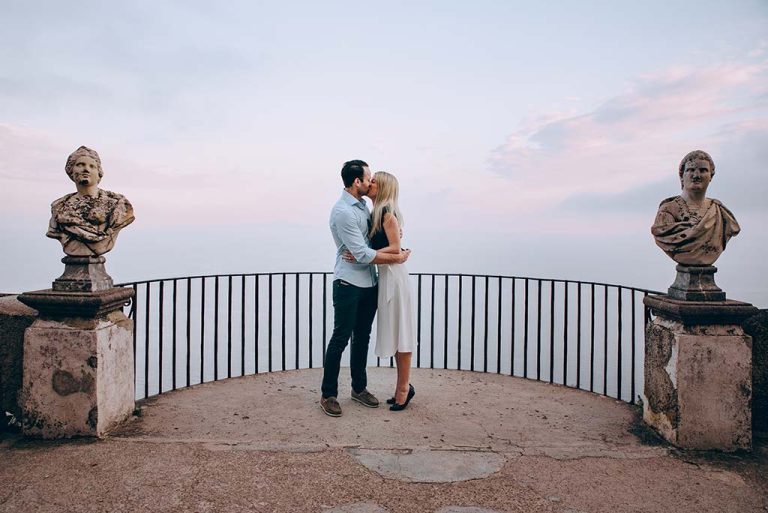 Wedding proposal Ravello
This was an amazing day with a nice couple from New York. Gustavo wanted to make an unforgettable surprise for Rachel and make her a wedding proposal. He chose Villa Cimbrone which is one of the most beautiful locations for marriage all over Amalfi Coast.
WEDDING PROPOSAL RAVELLO
LIFESTYLE  /  TRAVEL  /  WEDDING
Style your wedding in an unique way.
Check out the offers.
Start your journey today with us!
WEDDING AMALFI COAST: A WEDDING LIKE NO OTHER!
The pictures are a very well composed reportage of a sweet couple. We went to the Belvedere of Villa Cimbrone and Rachel didn't expect anything o what will happen soon after. Gustavo suddenly asked her to marry him. And you can see by her surprised and happy face what was the reaction. So she saw me and my assistant ready and hid like common tourists. Then we started the shooting, and later we went around the villa in order to get some natural posing pictures.
The light was amazing both on the Belvedere and in all the rest of the villa as it's possible to see this page where there are all pictures of the shooting.
Gustavo and Rachel moved up from the Belvedere to the gardens. The first stop was taken at the magnificent gazebo of the villa where they still had emotionally their eyes so bright. Then they went to the path through the rose garden while a smooth sunset was going to brighten up the blue sky.
The final part of the shooting was taken before the dinner under the amazing Cripta of the villa.
I post-process the file both in color and black and white as Rachel required me, as she deeply loves black and white.
Ravello is an incredible location for wedding proposals and engagement shooting in general. Even for creative shooting in Amalfi coast as well as wedding proposal Ravello you can book your date just contacting us. You will be surprised by the different options that definitely will match your needs.