No wonder that Villa Rufolo Ravello Wedding is synonymous with beauty, elegance and glamour.
Villa Rufolo Ravello Wedding: Romance in Ravello Villa Rufolo is a magnificent villa dating back to the 13th century. A villa, surrounded by a calm and peaceful atmosphere, that fascinated Wagner so much, to inspire his Parsifal.
Nowadays Villa Rufolo inspires many couples. In fact, a Villa Rufolo Ravello Wedding is an amazing event, that brides and grooms everywhere in the world crave. Its architecture is a perfect fusion of Arabic, Sicilian, and Norman designs. Its gardens, known as the "Garden of the Soul", are one of the most romantic places in Ravello and on the Amalfi Coast.
Villa Rufolo Ravello Wedding: a once-in-a-lifetime experience
Ravello is synonymous with tight streets, a sky full of stars, super-hot temperatures in Spring and in Summer, and the deep blue sea. A Villa Rufolo Ravello Wedding can be easily compared to a fairy-tale.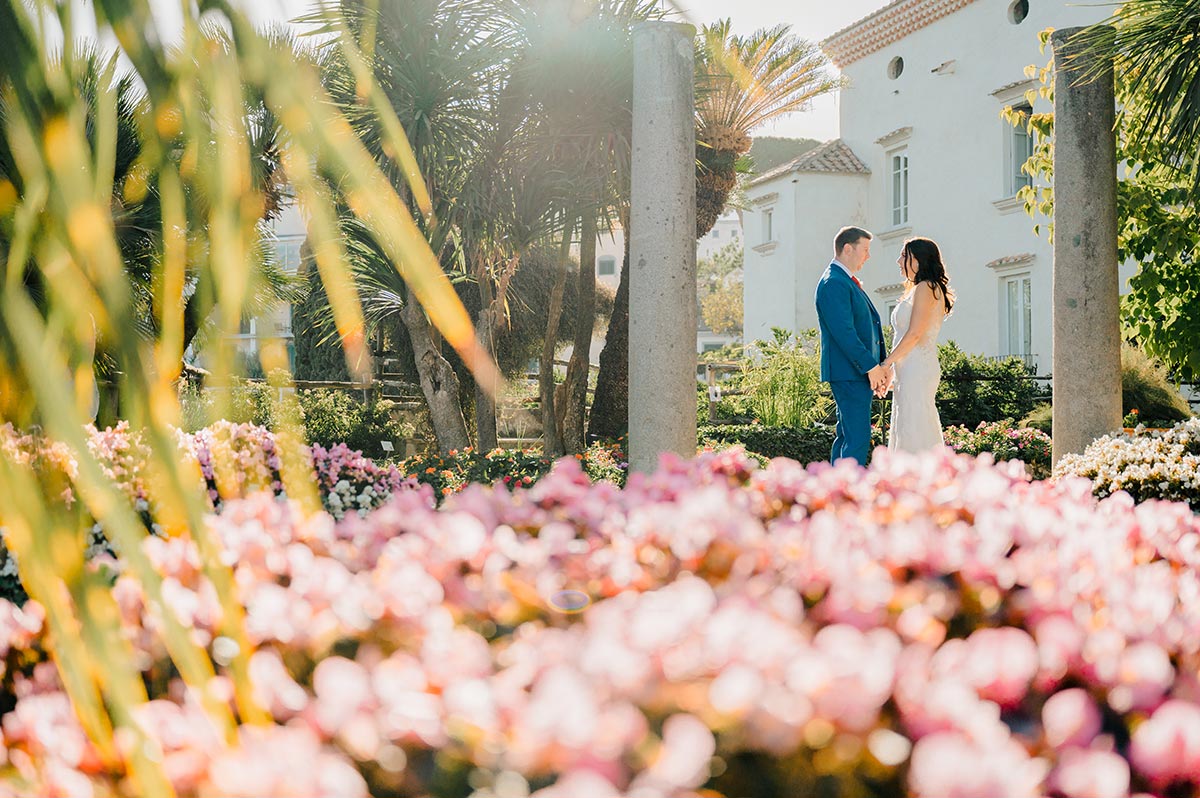 We love capturing authentic athmospheres in every wedding. Our storytelling starts from your "persona". Your state of mind is the key factor of our work.
We are like "translators" of a meaningful slice of you, the light, the backdrops, the italian views and our sensitivity by delivering all of this in a picture.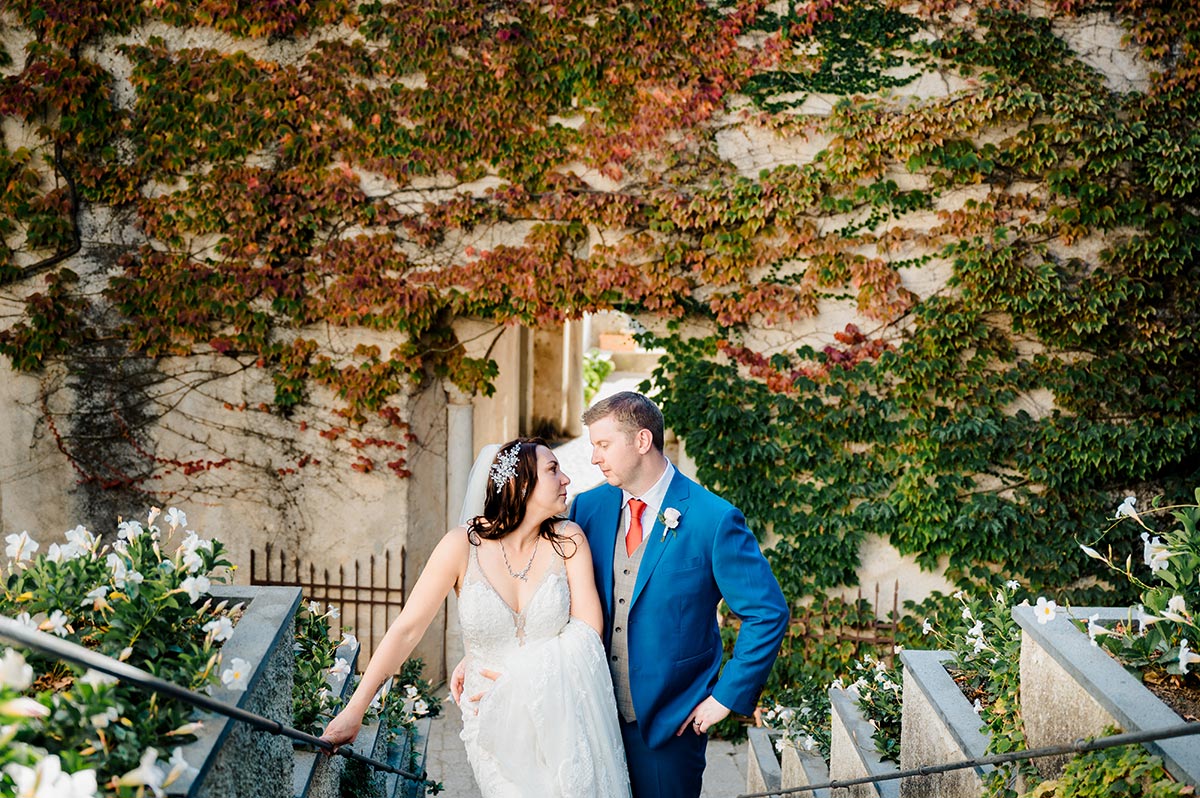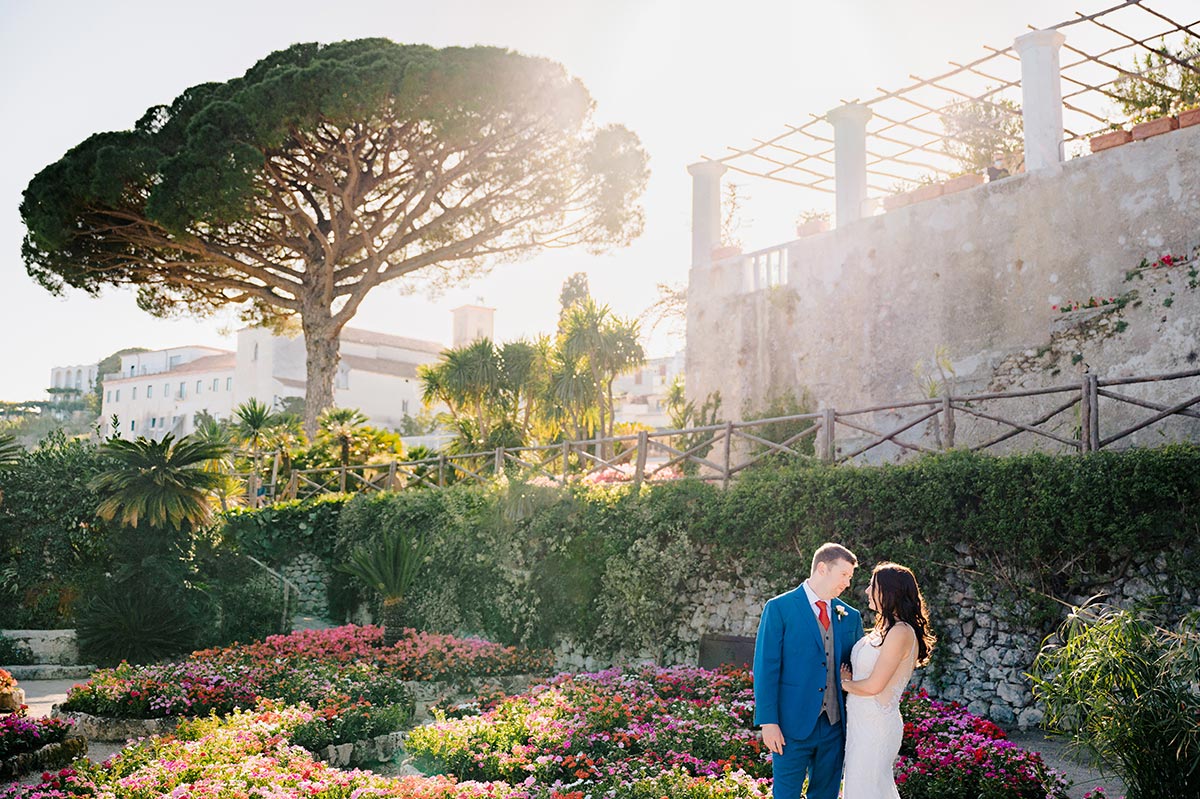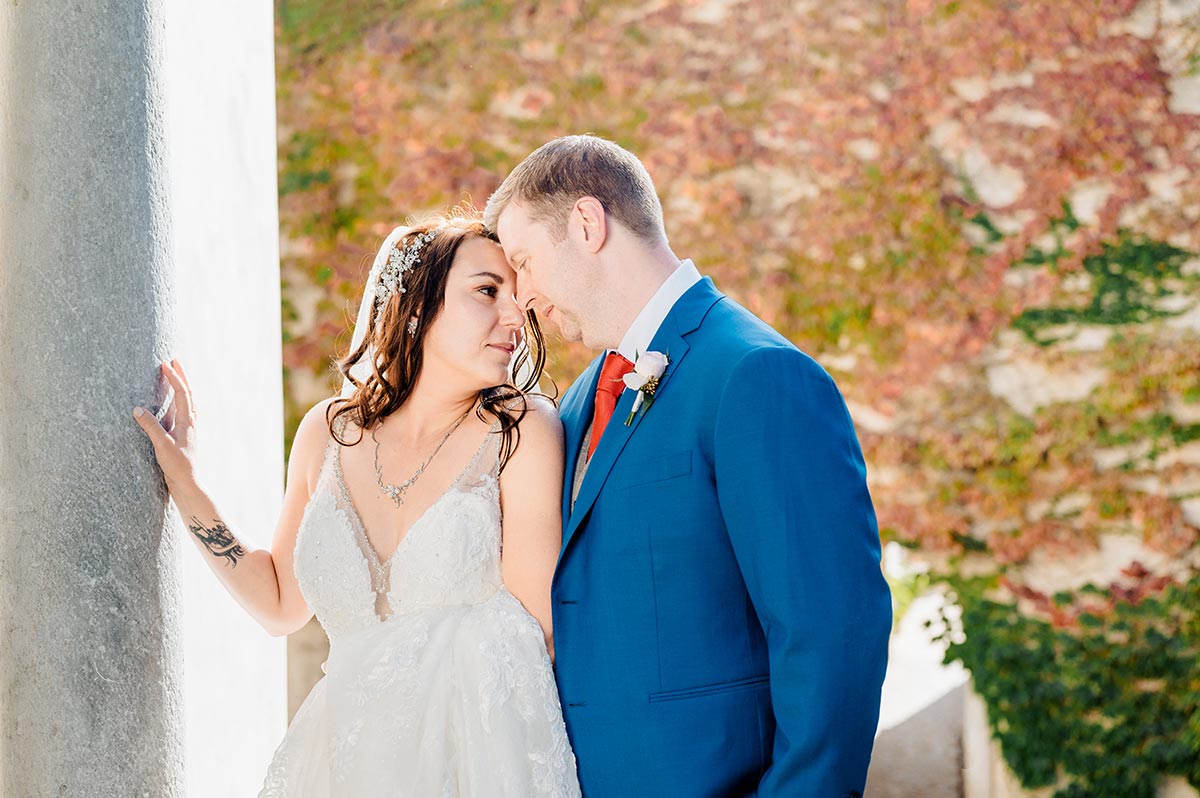 if you like my pictures then we surely have something in common, something deep in yourself that I can see.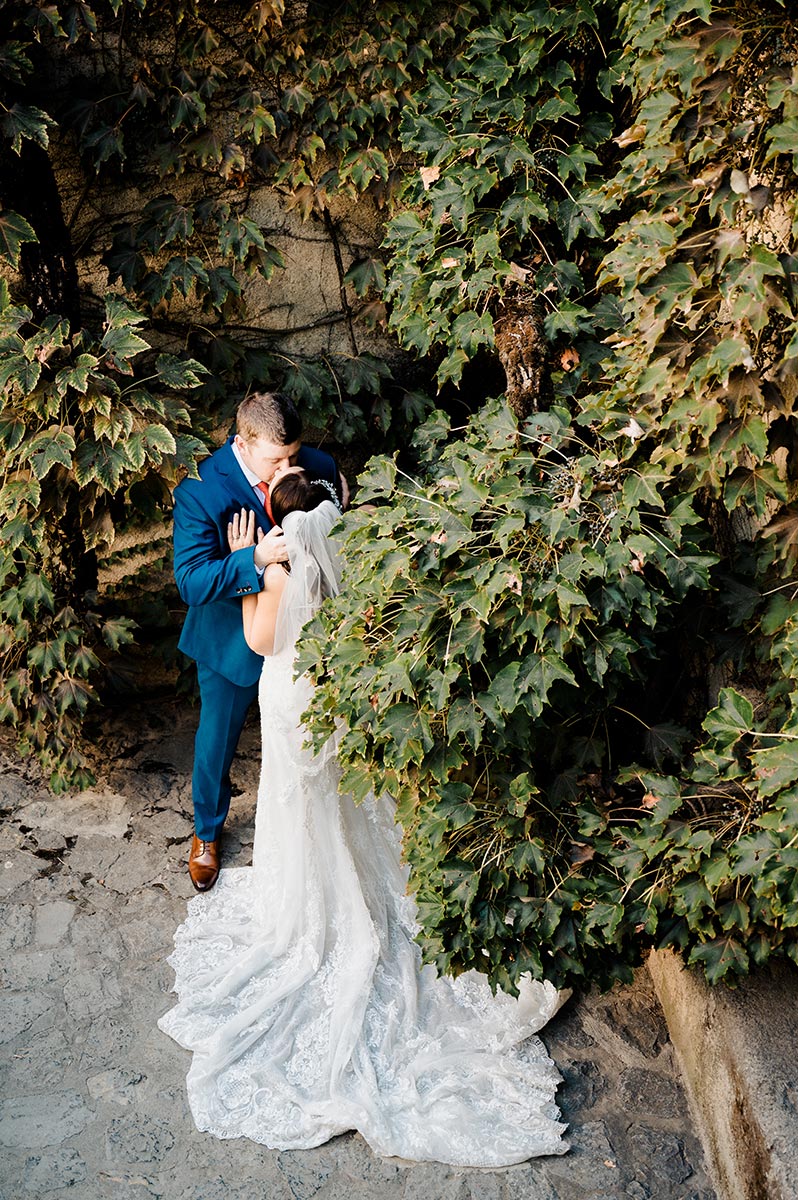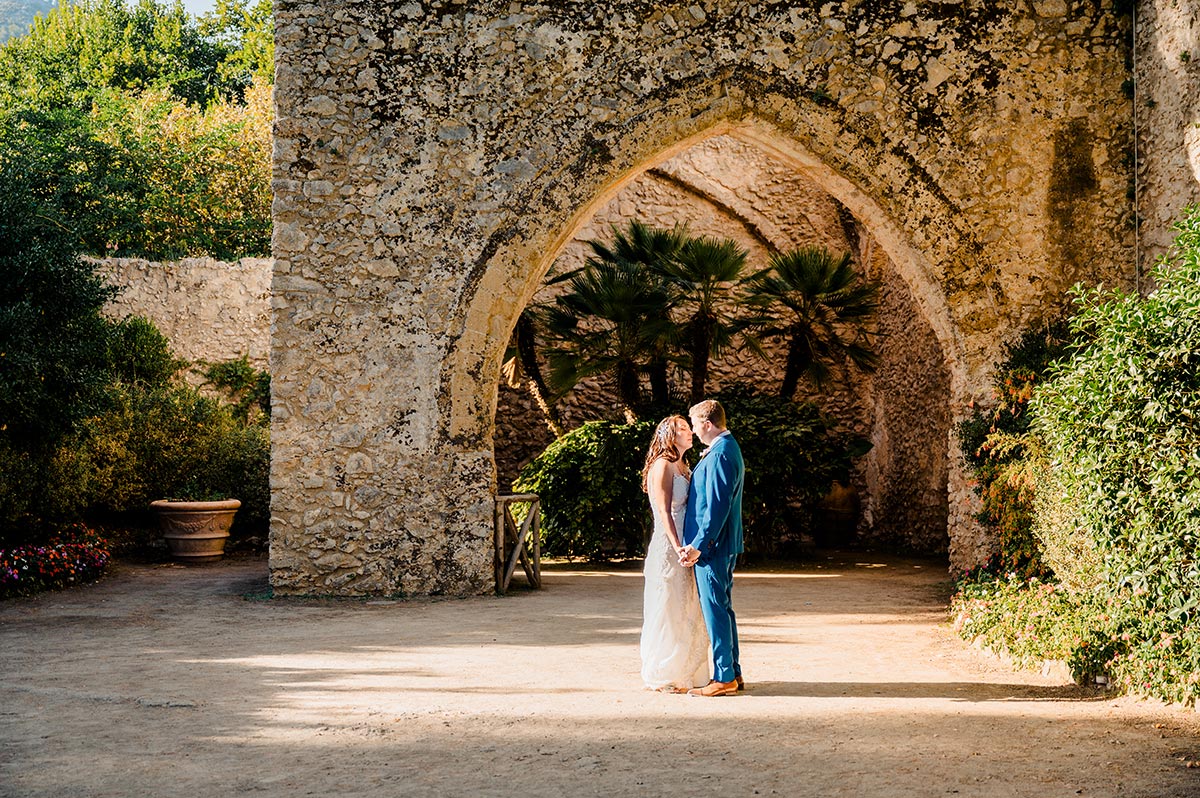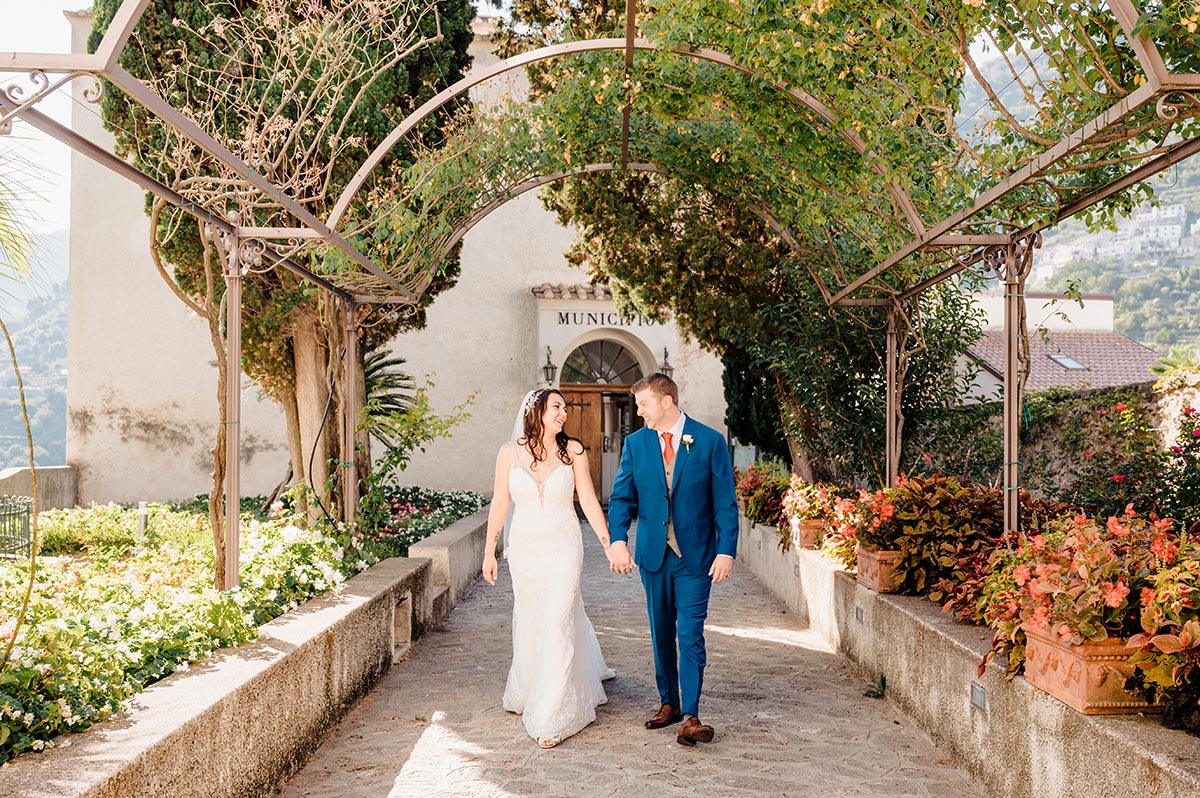 No wonder, that Ravello Concert Society has selected Villa Rufolo gardens as the magical place, where to perform every year a series of concerts, that people from all over the world crave to attend. Couples, who decide to tie the knot in Ravello, their families, and their guests remember a Wedding in Ravello like a once-in-a-life-time-experience.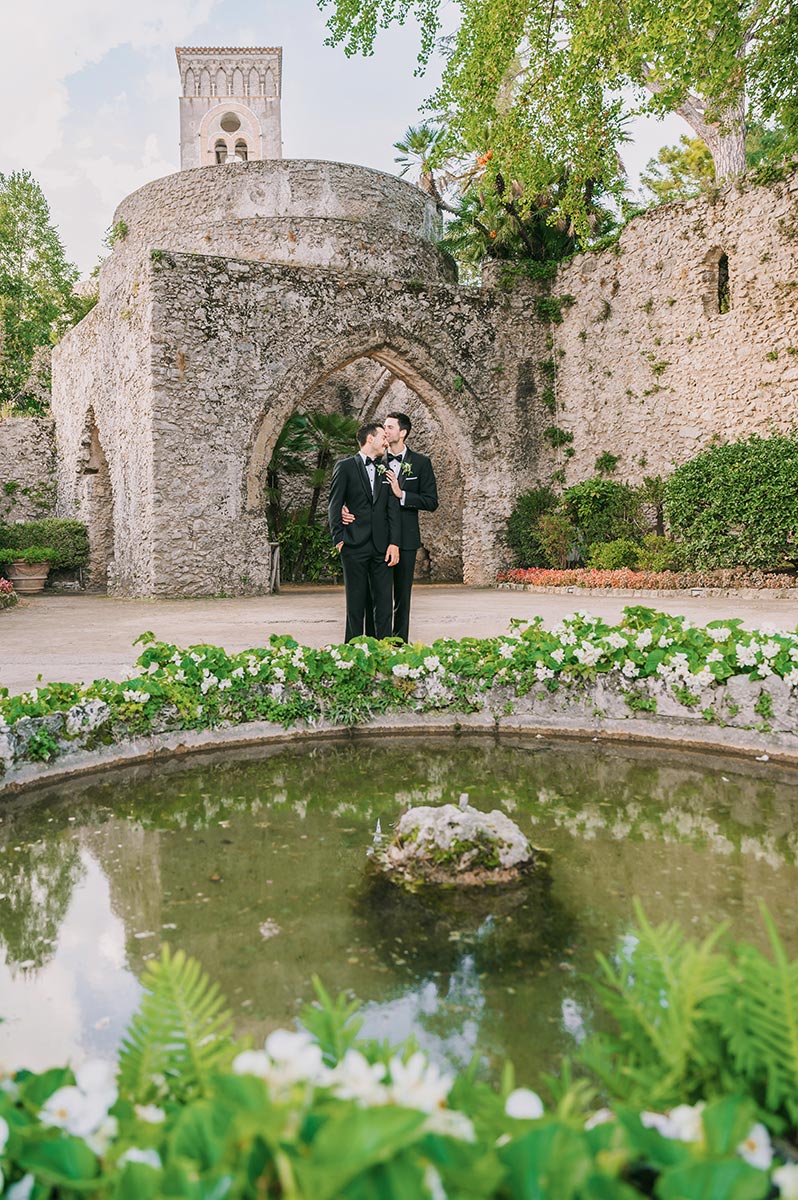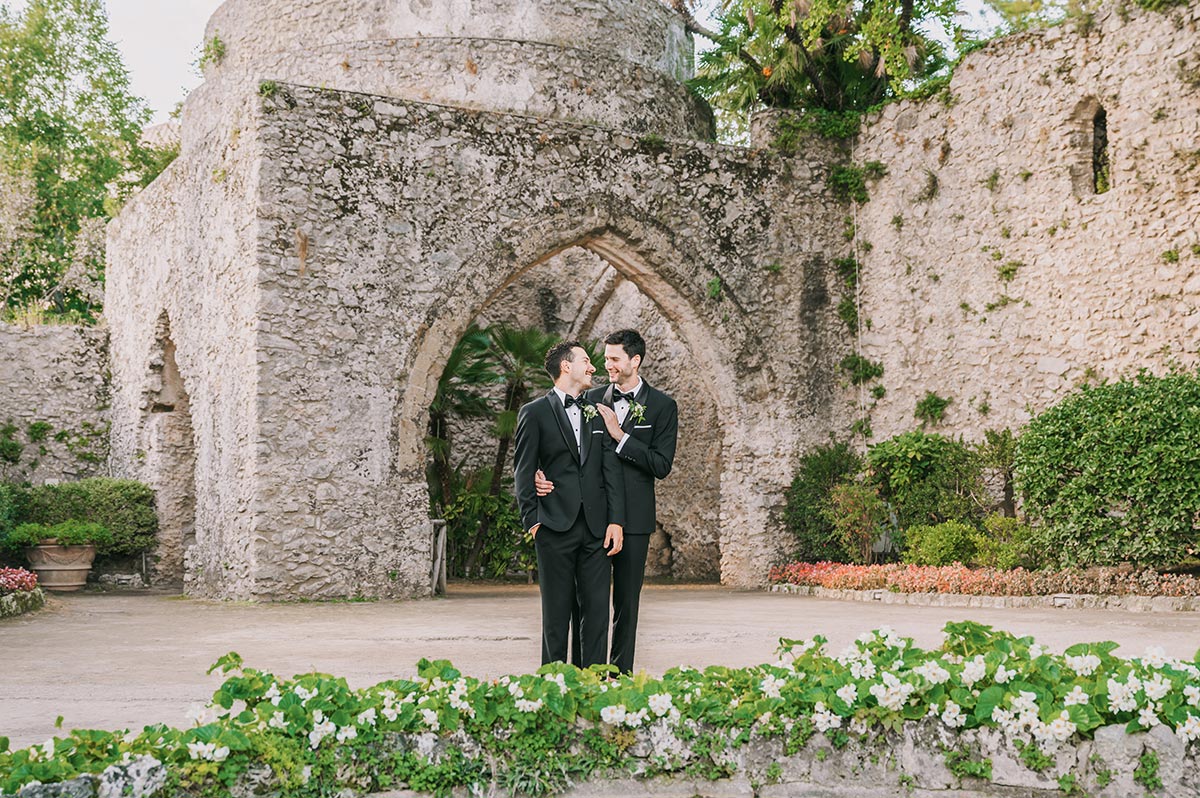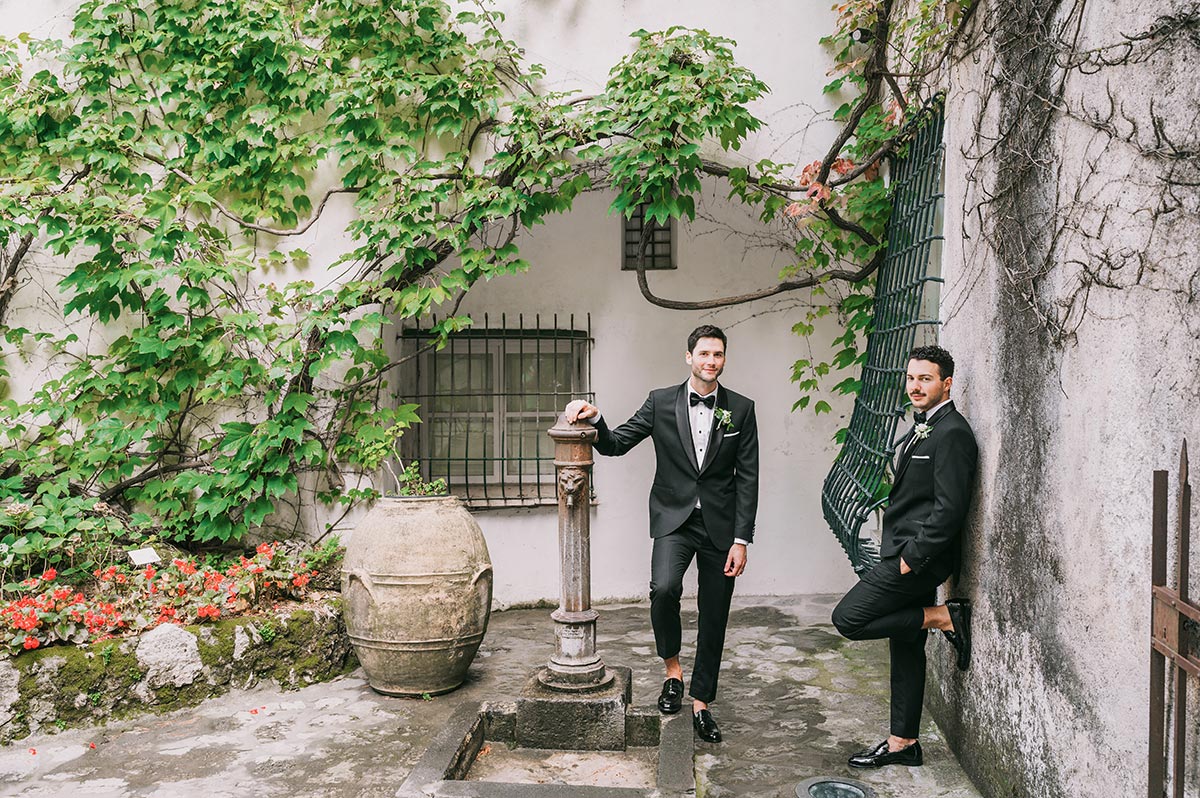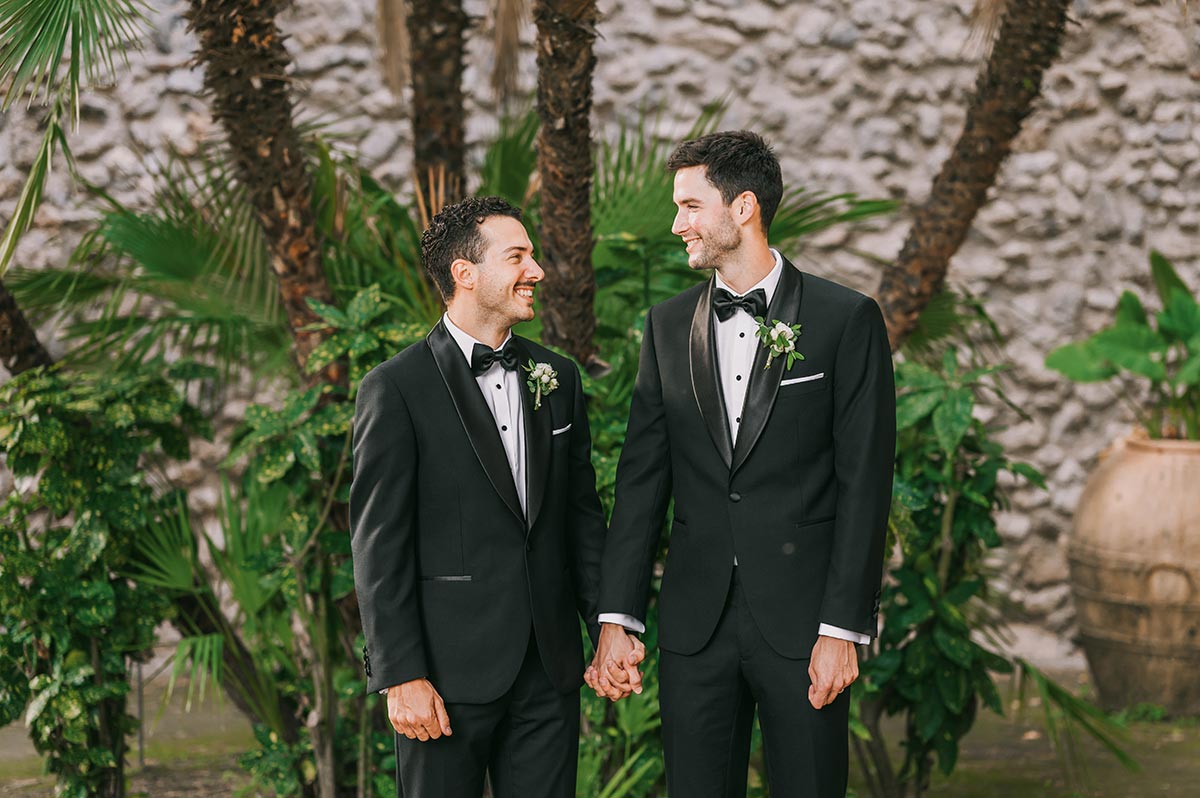 A Ravello Wedding: superb Italian hospitality
South Italy is renowned for its hospitality. The delicious food, the elegance, the attitude of local people, the romance of the Amalfi Coast, will delight your Wedding. To make the best out of this experience, our suggestion is to select a local team, with a local Wedding Photographer and a local Wedding Planner.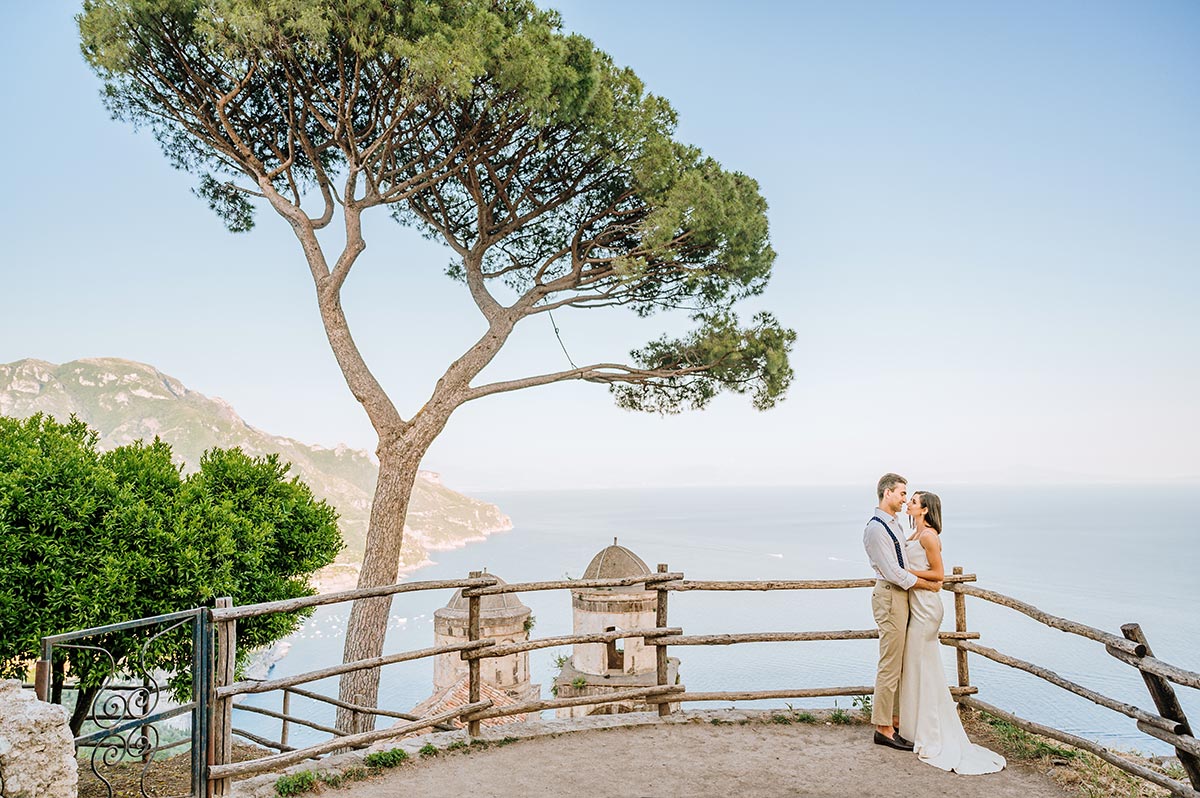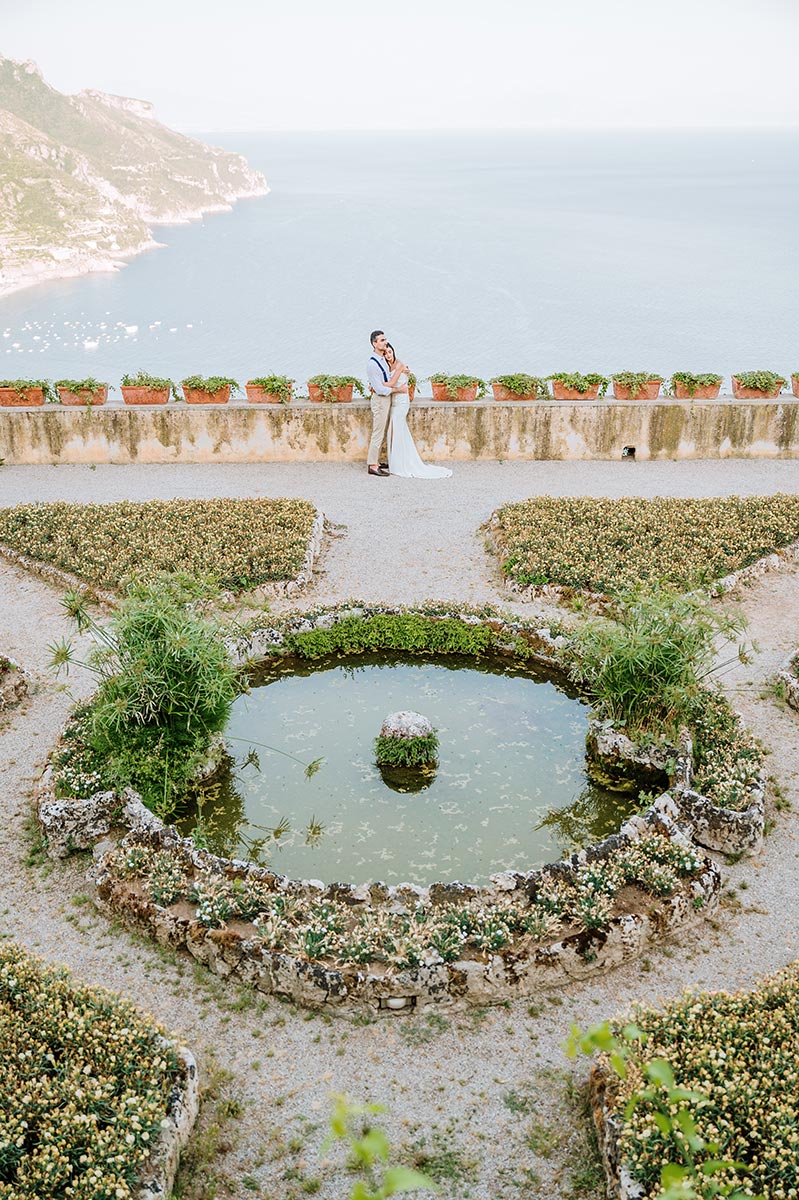 I'm conscious to have a dinstictive style, but I also know that every wedding is unique.
I like personalizing my services, yet I always want to deliver quality to my clients.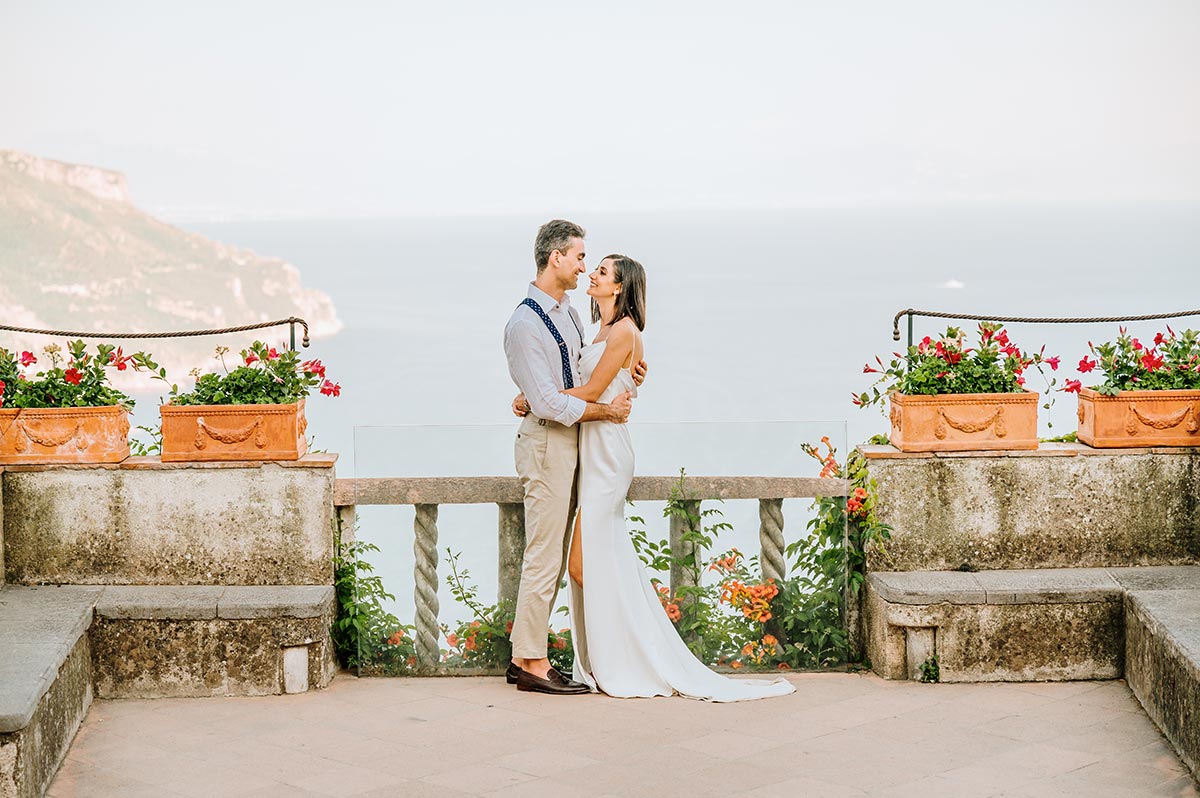 Thanks to their experience with several Ravello Weddings they will help you turn your Big Day into a memorable event.