Planning a wedding can be a real headache, but if you're looking for a drop-dead gorgeous location, Perugia is where it's at! With its breathtaking hills, cozy villas, and mouth-watering cuisine, it's no wonder lovebirds flock to this charming city in central Italy to tie the knot. But let's face it, pulling off a flawless wedding can be a hassle, especially if you're unfamiliar with the area or local customs.
So, why not take the stress out of the equation and enlist the help of a Perugia wedding planner? These pros are experts in their field and know all the insider secrets to help you create your dream wedding.
In this article, we'll explore the perks of hiring a wedding planner in Perugia and dish out some tips to help you find the perfect planner to make your special day magical. Ready to say "I do" to the ideal wedding? Let's get started!
Why rely on a Perugia Wedding Planner?
Before we dive into how to choose a wedding planner in Perugia, it's worth considering why you might want to select one in the first place. While some couples may prefer to plan their wedding themselves, a Perugia wedding planner can be an invaluable resource, especially when planning a wedding in a foreign country. A wedding planner in Perugia can help you:
Navigate the local culture and traditions: A wedding planner familiar with Perugia can help you navigate the local culture and traditions, ensuring you don't accidentally offend anyone or make any cultural faux pas.
Find the best vendors: A wedding planner Perugia Umbria will have connections with local vendors, allowing you to find the best caterers, florists, and other vendors for your wedding.
Manage logistics: Planning a wedding involves many logistical details, from coordinating transportation to setting up tables and chairs. A Perugia wedding planner can take care of all these details, leaving you free to enjoy your wedding day.
Offer creative ideas: A good wedding planner in Perugia can also suggest creative and original ideas to personalize your wedding and make it truly unique.
How to choose the best wedding planner Perugia?
If you've decided that you want to hire a wedding planner Perugia for your special day, here are a few pointers to assist you in locating the perfect match.
First things first, you want to find a Perugia wedding planner who truly gets you and your vision for your big day. Take a look at their website and social media pages to get a sense of their style and personality. Reach out to them and ask about their approach to weddings and how they can help bring your vision to life.
Next up, consider their experience. You want a wedding planner Perugia who has seen it all and knows how to handle any issues that may arise. Ask about their previous events and if they have experience planning weddings similar to yours. This can give you peace of mind that your wedding planner in Perugia can handle any curveballs that come your way.
It's also important to make sure your planner has a solid network of vendors in Perugia. The best wedding planner Perugia will have a roster of trusted vendors they work with regularly, from caterers to florists to DJs. This can save you time and stress, as your planner can handle the coordination of these vendors on your behalf.
Another key factor is communication. You want a planner who is responsive and easy to reach. Make sure to ask about their preferred communication methods and response times, so you know what to expect. A good Perugia Umbria planner should also keep you updated on the planning process and any changes that come up.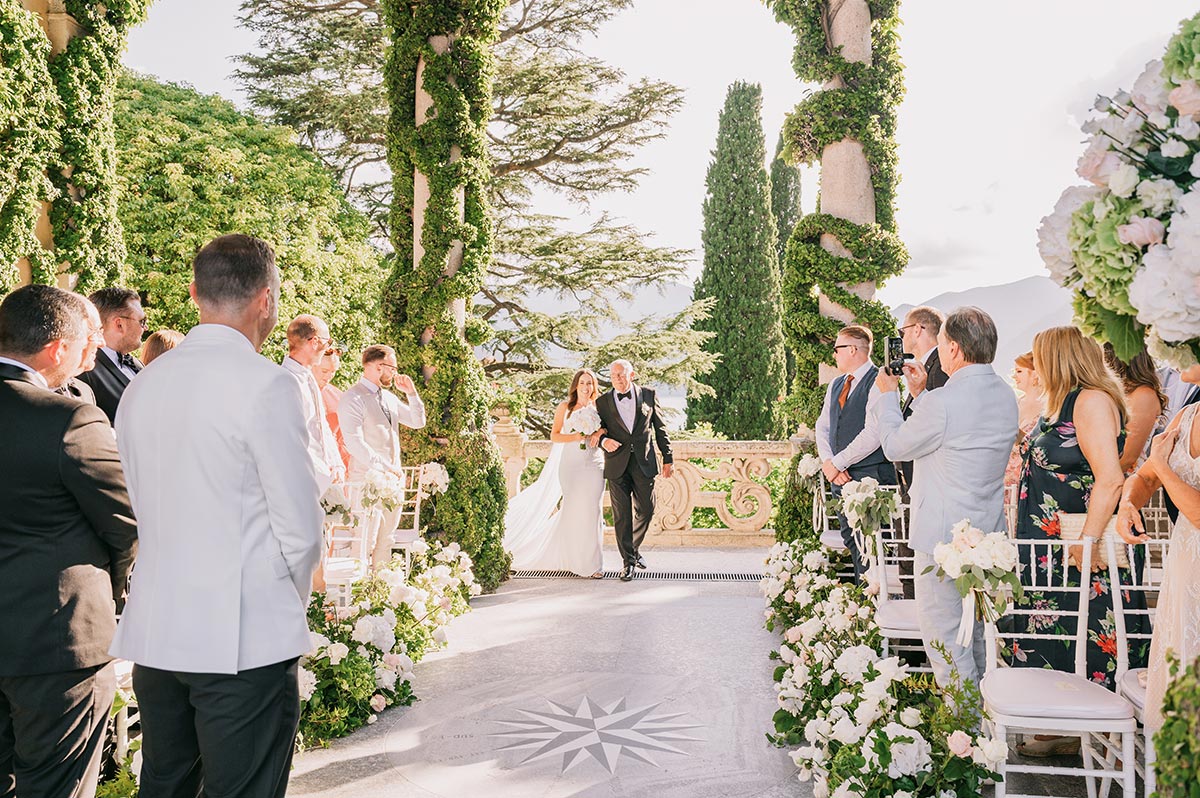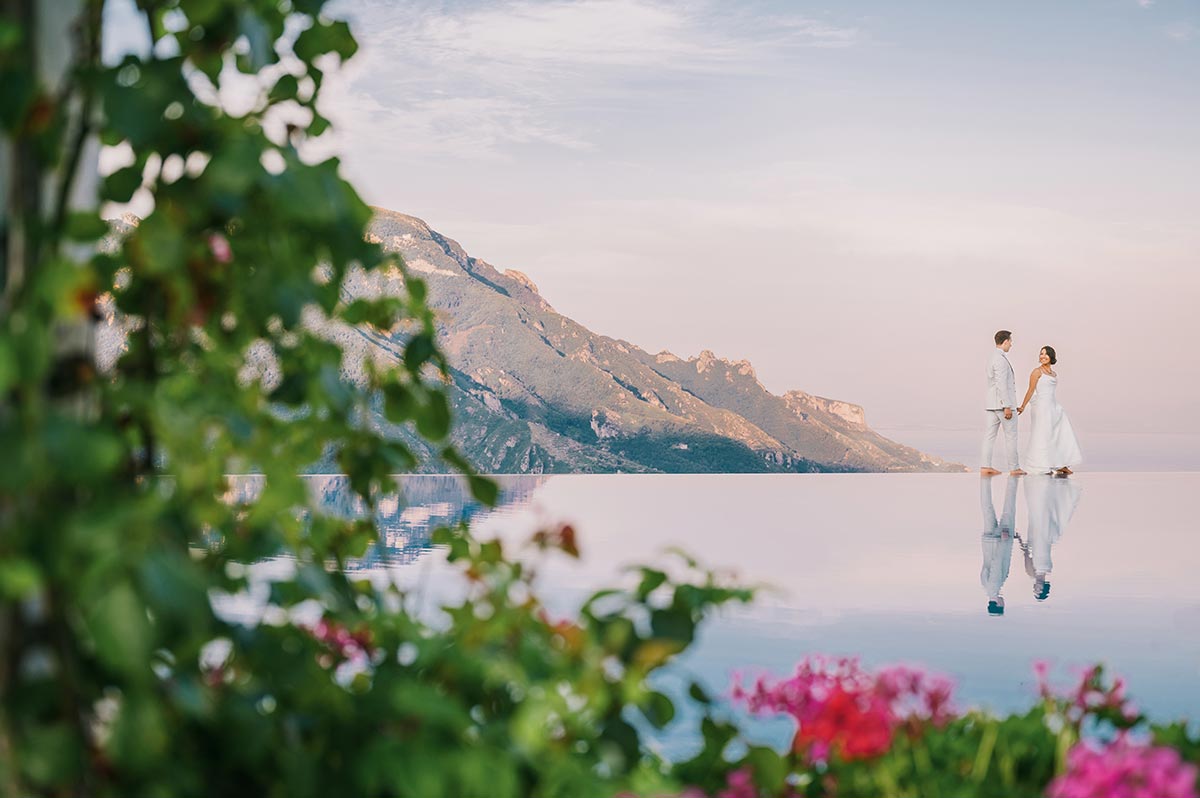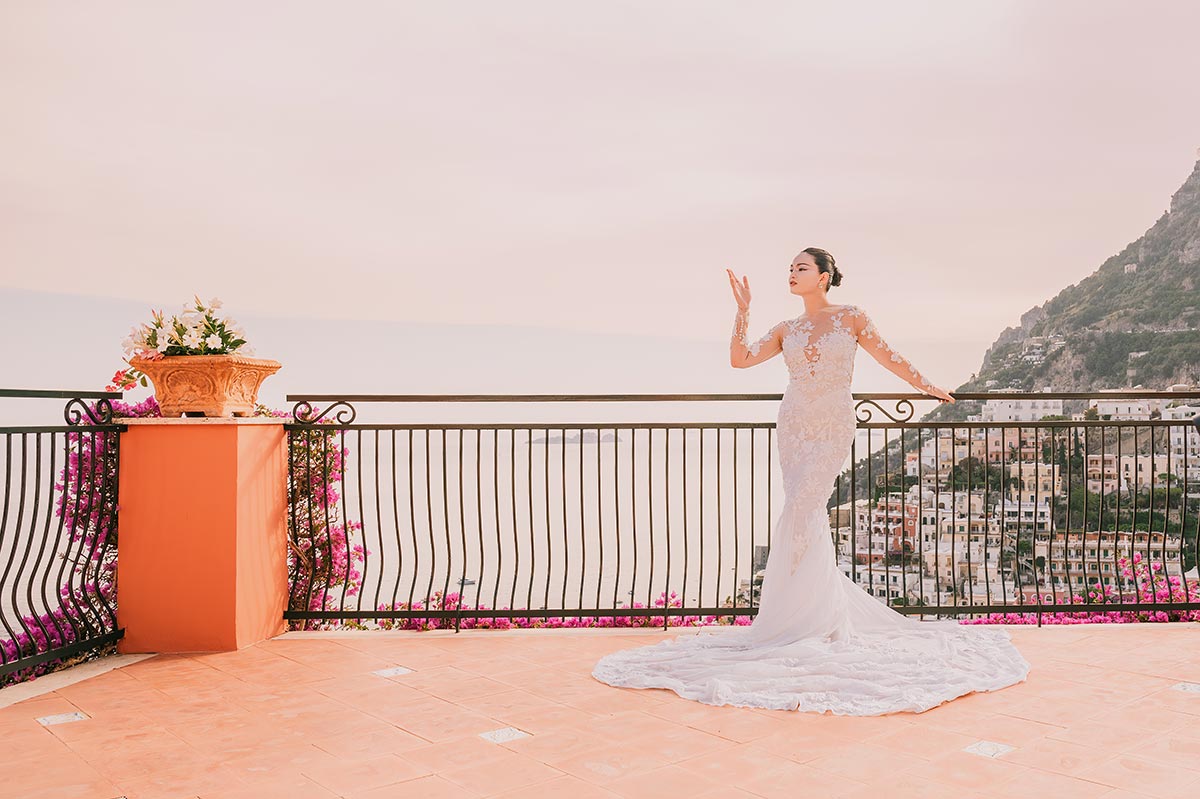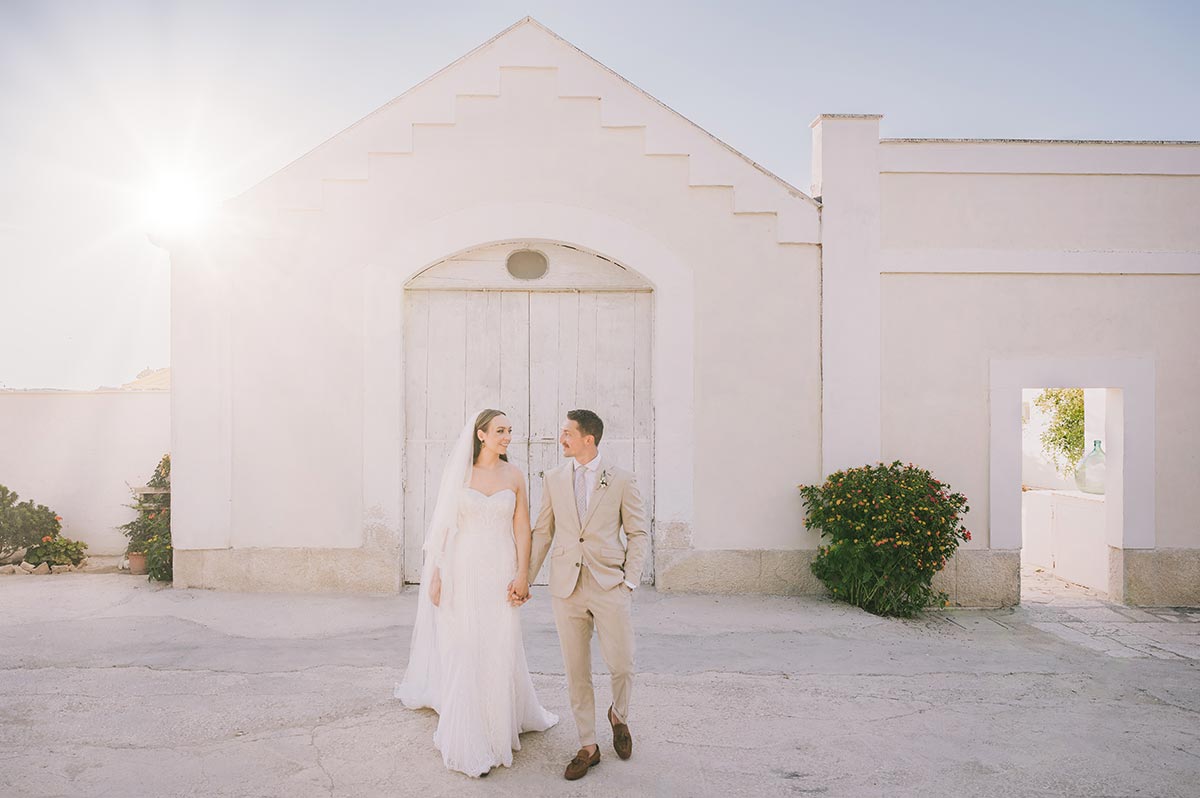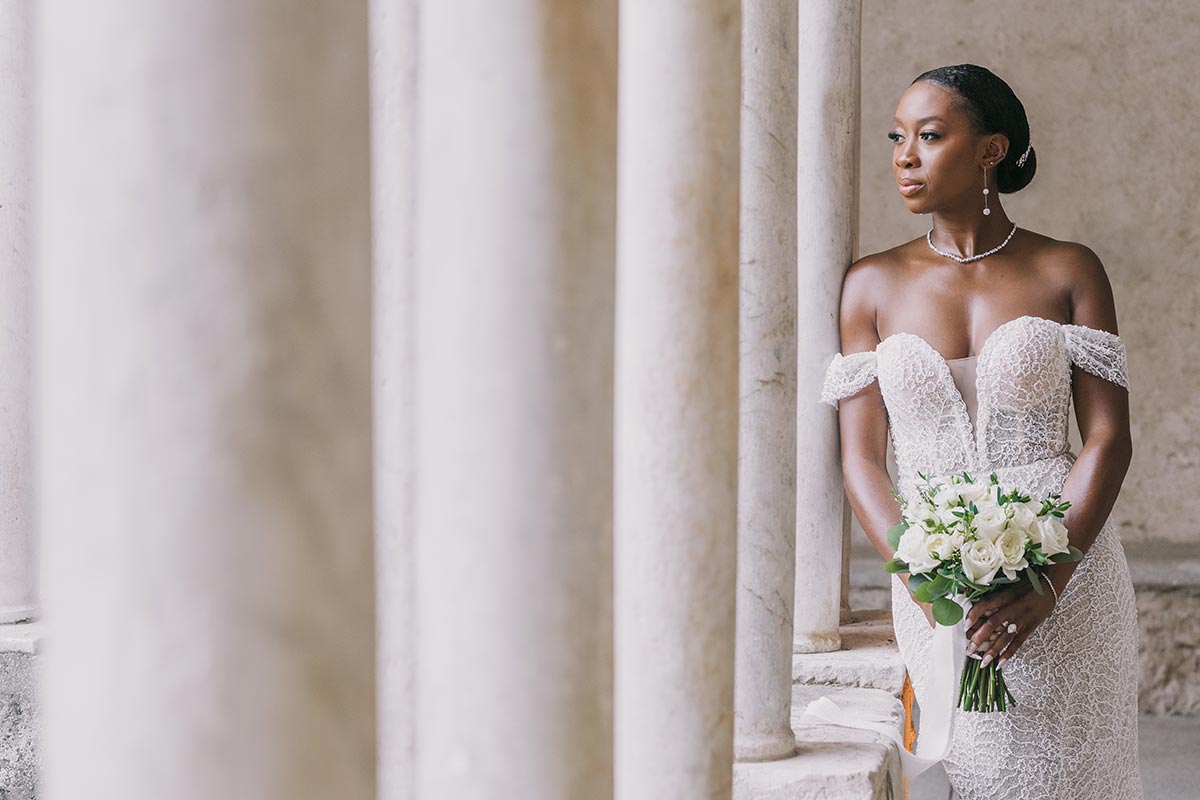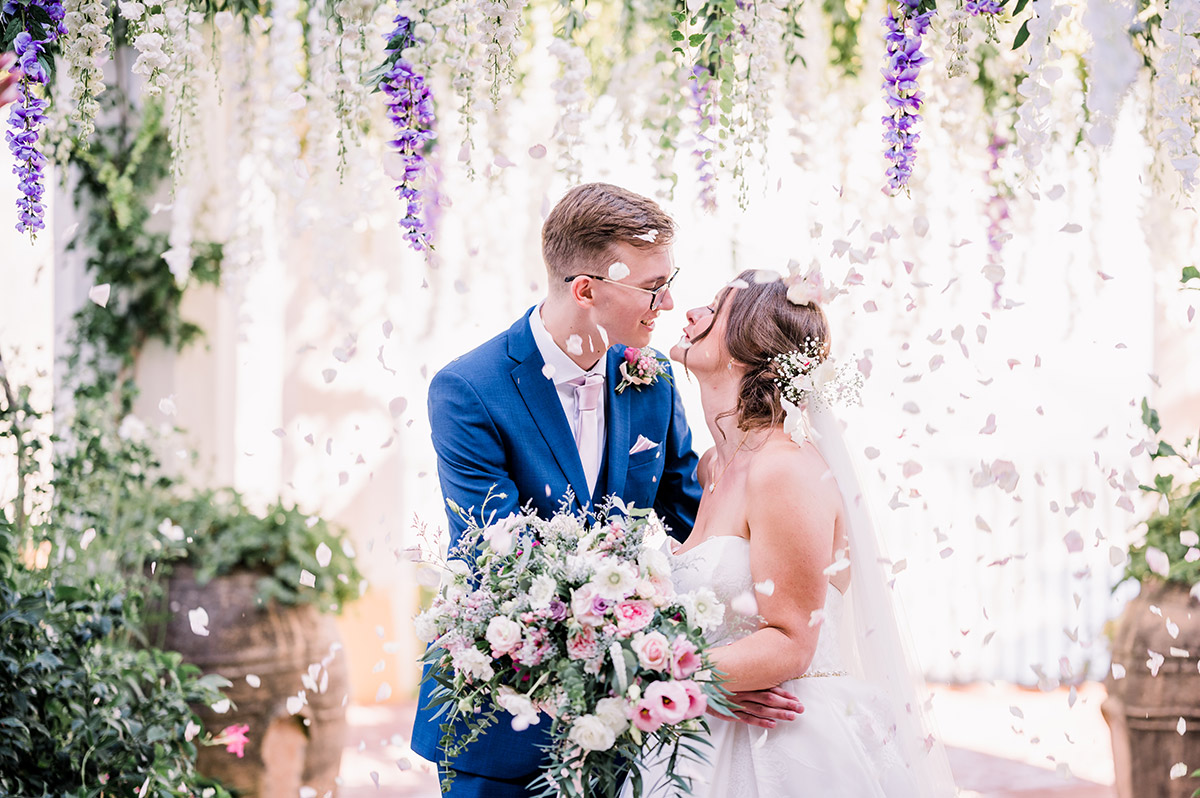 And last but not least, let's talk money. Make sure you understand the planner's pricing and what's included in their packages. Be sure to ask about any hidden fees or additional costs that may come up. You don't want any surprises down the line.
In summary, when choosing the best wedding planner in Perugia Umbria, consider their personality, experience, vendor network, communication skills, and pricing. With the right Perugia wedding planner by your side, you can enjoy a stress-free wedding planning process and a truly unforgettable day.
Aspects to Consider When Choosing a Wedding Planner in Perugia
When choosing a wedding planner in Perugia, there are several aspects to consider, including:
PROFESSIONALISM
A professional wedding planner in Perugia is essential for a job well done. Ensure they have a personal website with their photo and portfolio and are a professional association member.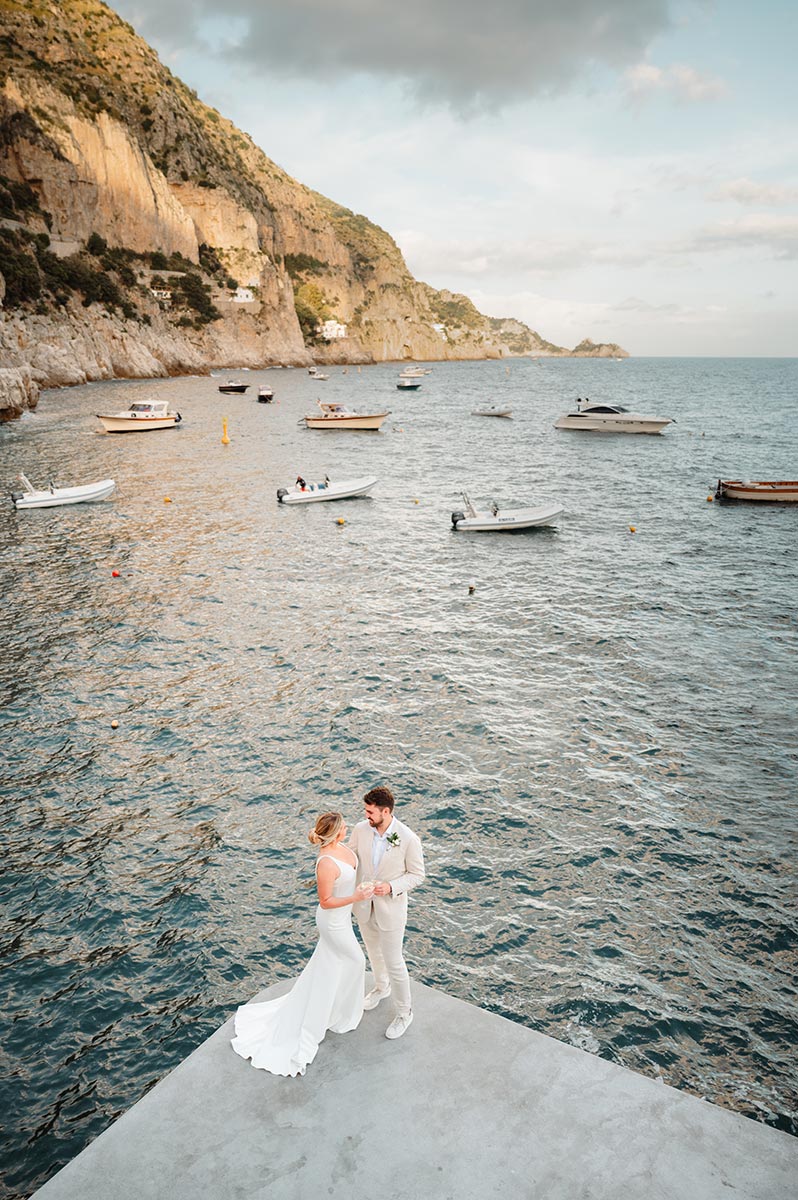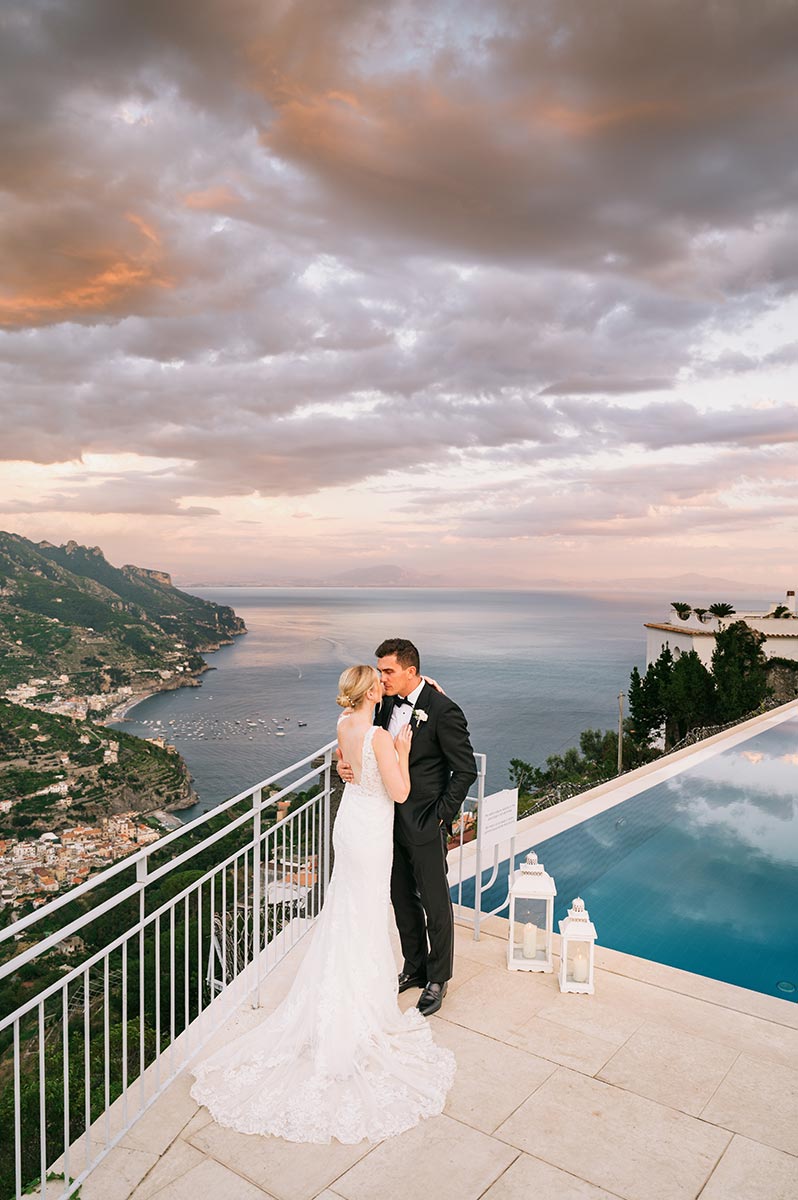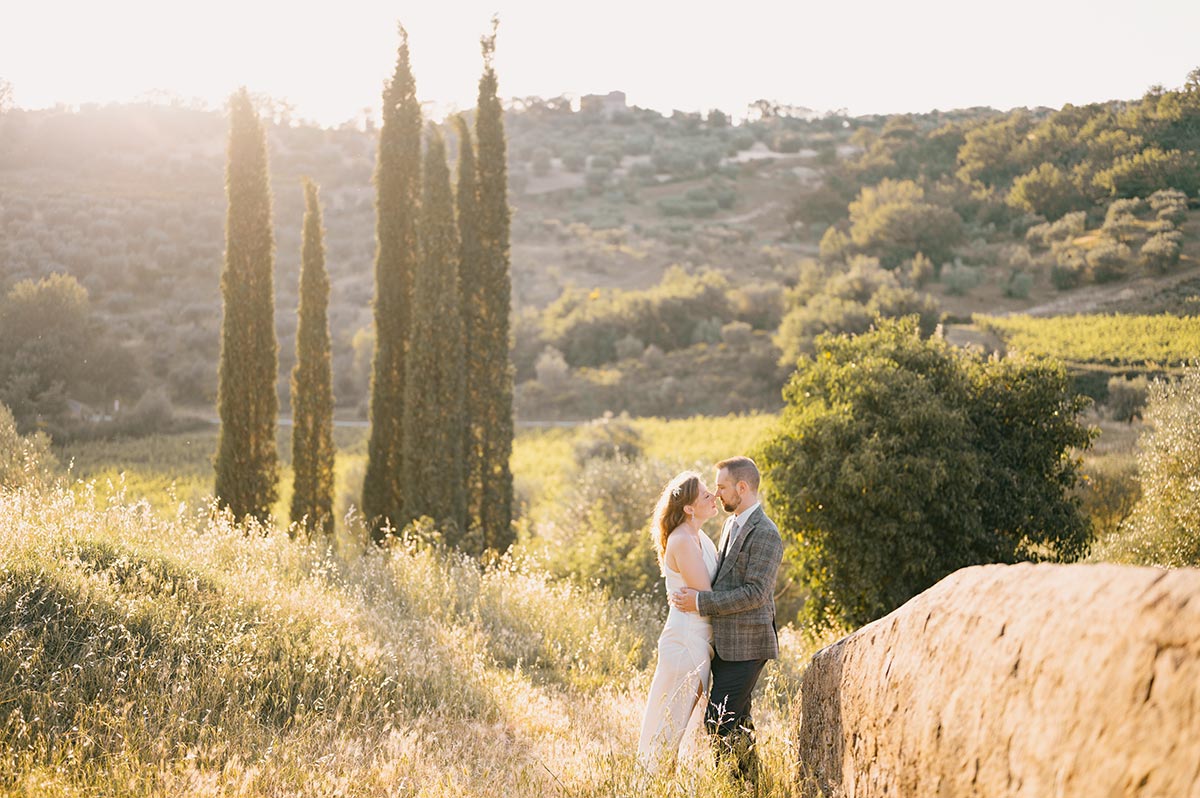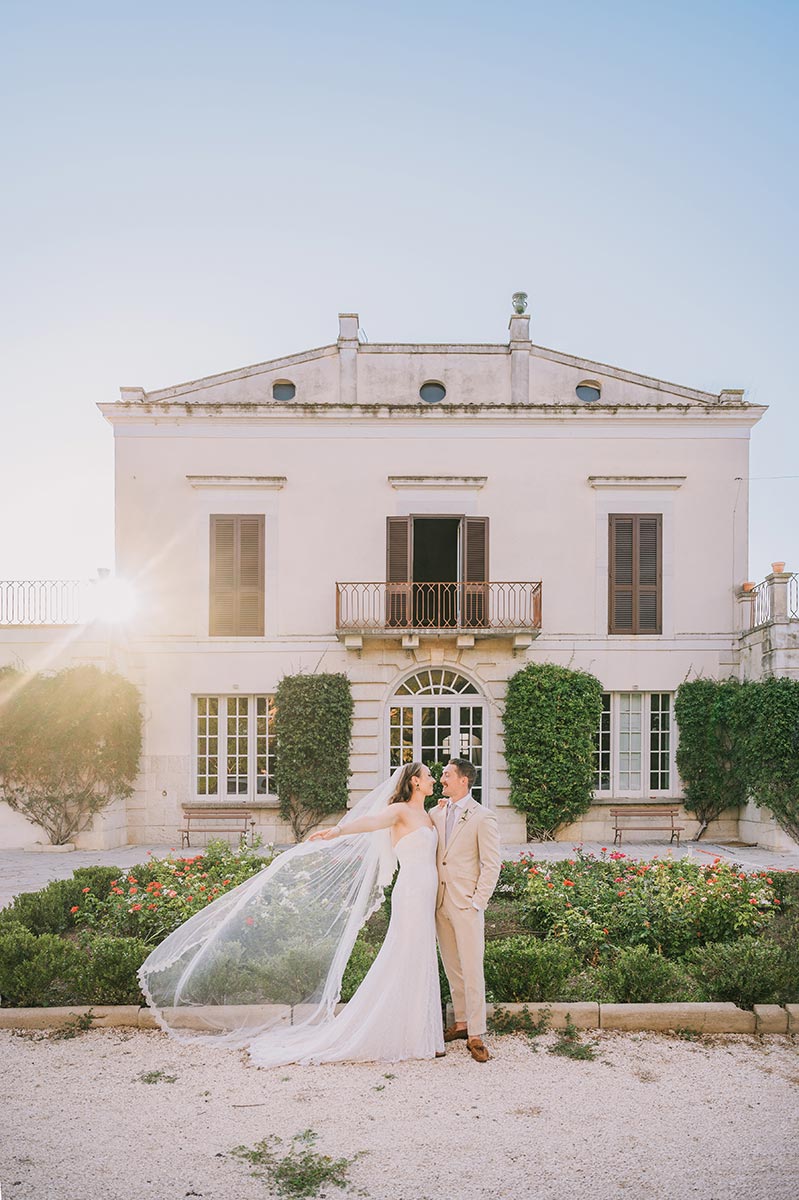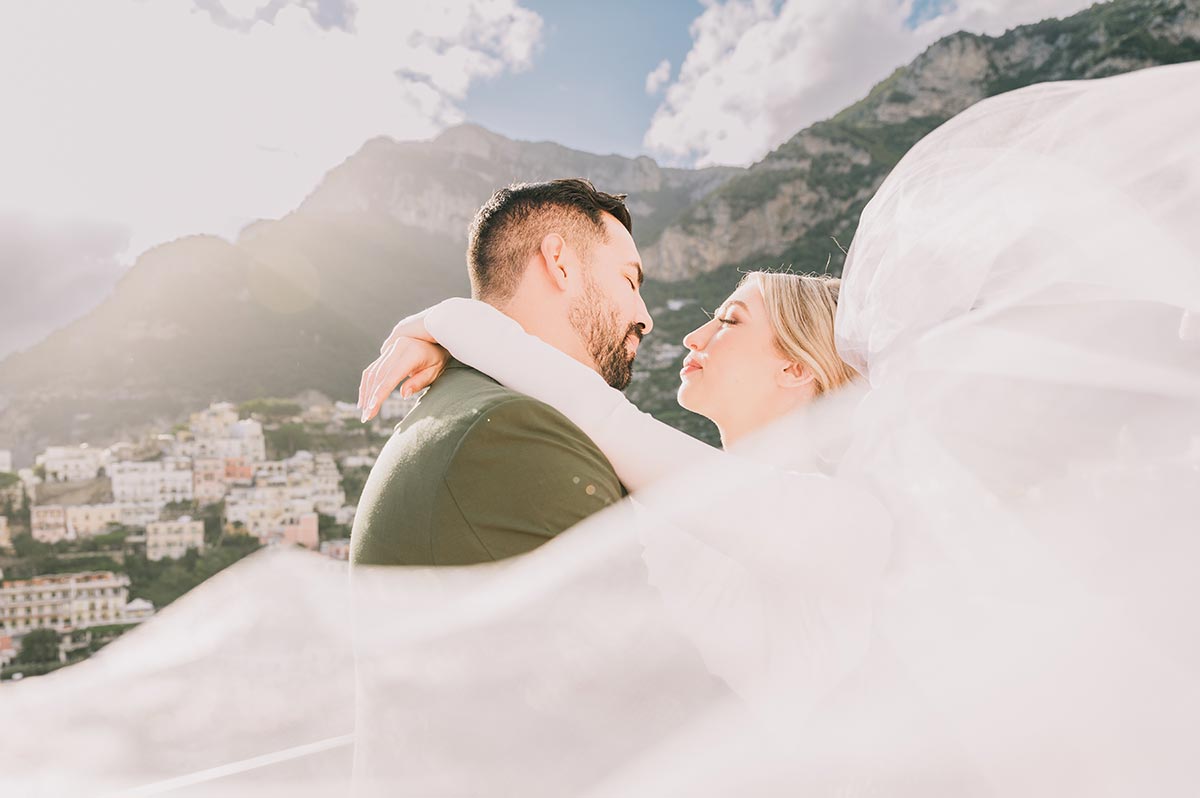 FLEXIBILITY
A good Perugia wedding planner should be flexible and adapt to your changing needs. They should also be able to handle unexpected situations and last-minute changes.
ATTENTION TO DETAIL
A good wedding planner in Perugia Umbria should have an eye for detail and be able to handle even the smallest of details. They should be able to manage timelines, budgets, and logistics, ensuring that everything runs smoothly and according to plan.
EMPATHIZE WITH THE WEDDING PLANNER IN PERUGIA UMBRIA
There is nothing wrong with sometimes relying on dear "gut feelings": does the Perugia wedding planner seem too sophisticated, and do you feel uncomfortable? You prefer a more down-to-earth team. Has she told you that she will call you once a week to give you an update, but instead, you tremble at every cell phone ring?
Talk openly about it and choose the wedding planner in Perugia Umbria with whom you connect: your needs come first. But be careful not to panic and get nervous, and make sure that your wedding planner Perugia has self-control and calmness to spare. Indeed, your nervousness is enough for everyone!
Insider tips that will help you in the choice of the wedding planner in Perugia
Beyond the planning of everything there is to do, the wedding is an event with a solid visual component: it is, therefore, vital that you like not only the photos themselves, understood as shots and perspectives, but also the colors, the combinations, the arrangements and decorations chosen by the best wedding planner Perugia.
Having done that, however, go beyond "appearances," and once you have chosen the style, investigate the more technical aspects of your potential Perugia wedding planner:
What does the consultation include?
Which vendors will they work with? (For example, which Perugia wedding photographer)
What Perugia wedding venue will they propose?
Will they assure you to sign a contract?
Following these tips, you can find a wedding planner Perugia who will help you plan the perfect wedding in this beautiful Italian city.
The Perugia wedding planner is an invaluable help for your big day
How many have dreamed of reproducing the perfect destination wedding or Italian castle wedding with those magical feelings and emotions felt until the end of the event?
Your families will generally go out of their way to help you with the organization but risk having you choose some item or vendor that only partially represents you.
The wedding planner in Perugia has the task of taking care of every detail of the wedding, from the location to the catering, from the music to the flowers, from the photographer to the favors. The wedding planner in Perugia conducts the orchestra that is your wedding day, harmonizing every element to create a unique and unforgettable event.
Unique intimate elopements in Italy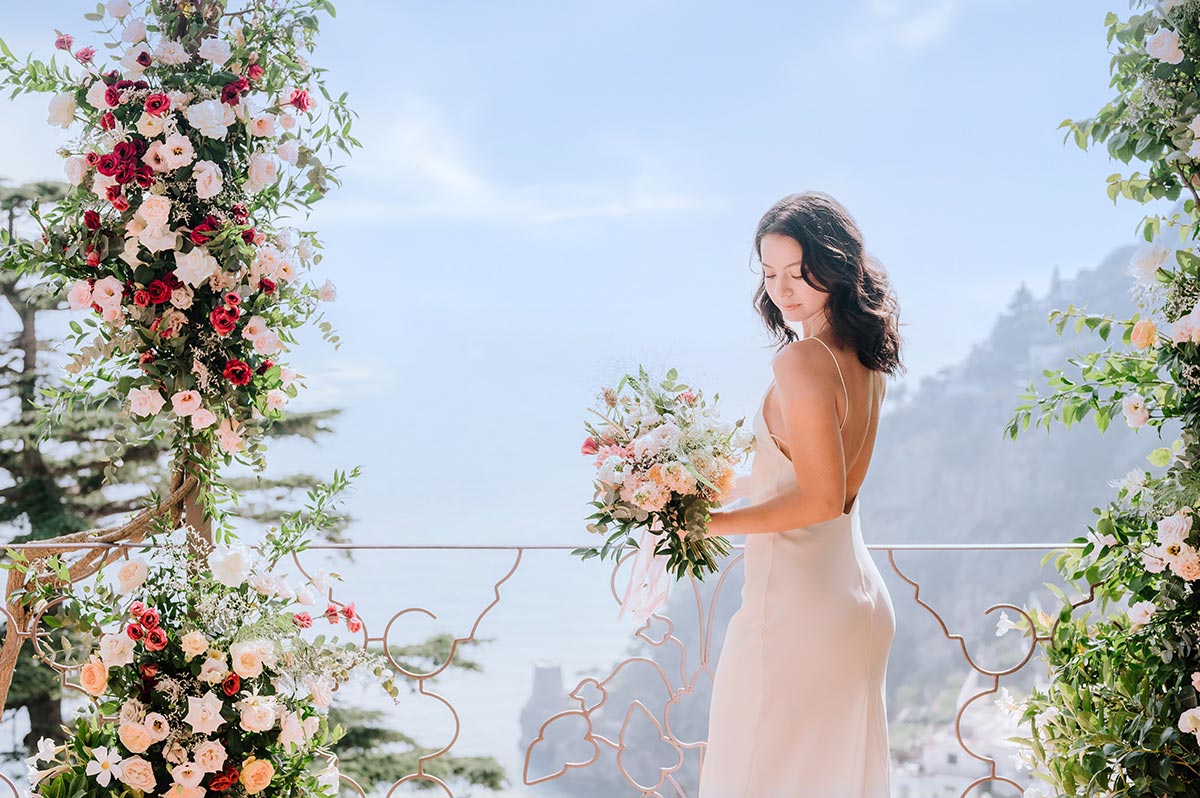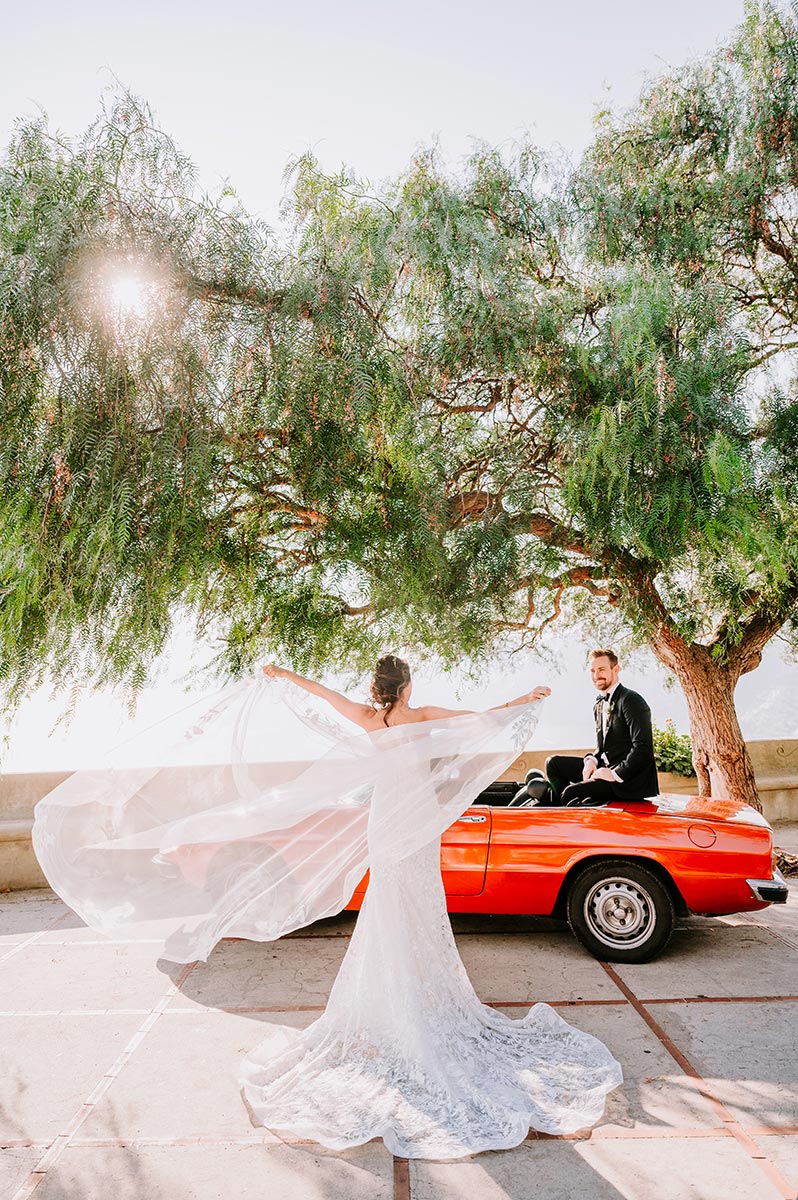 An intimate and private wedding in Positano. Find out how to make your elopement in Italy unforgettable with wonderful photos and unique details on breathtaking views.
An intimate wedding with a vintage car in Praiano. If well organized you can plan the ceremony in Positano and take pictures along the coast and driving a vintage car.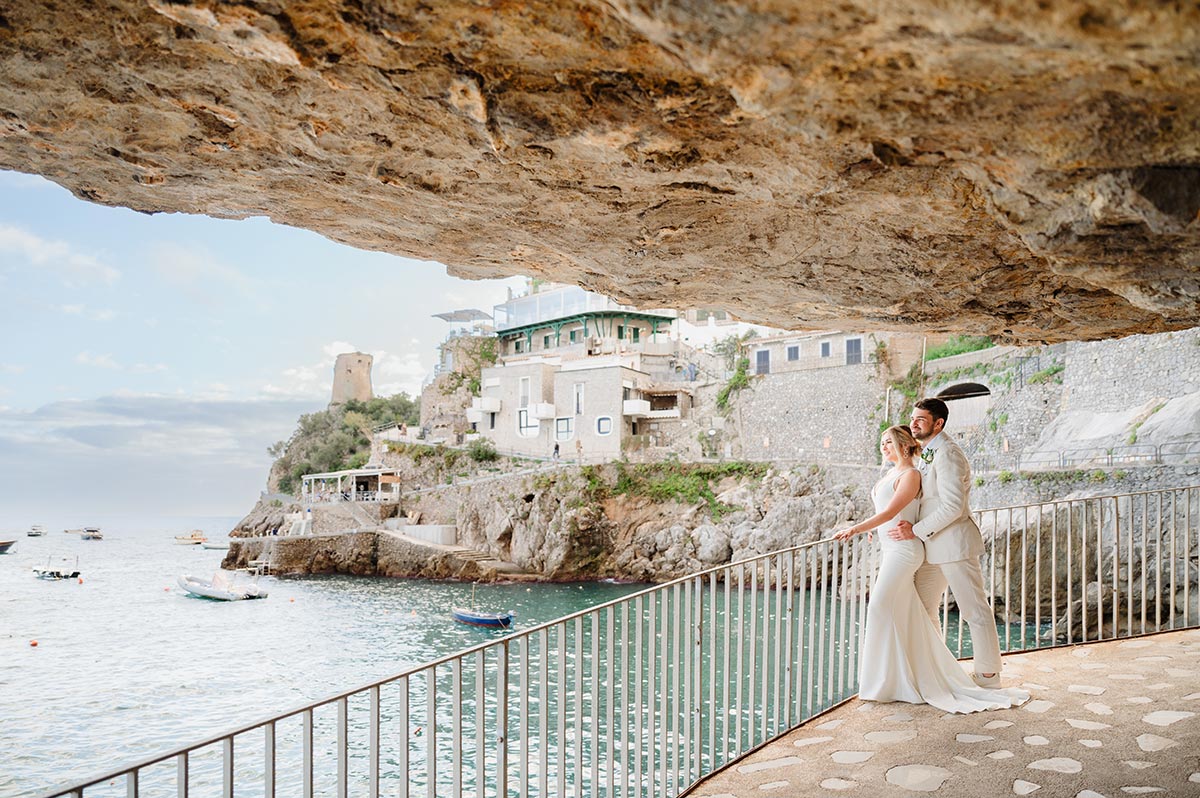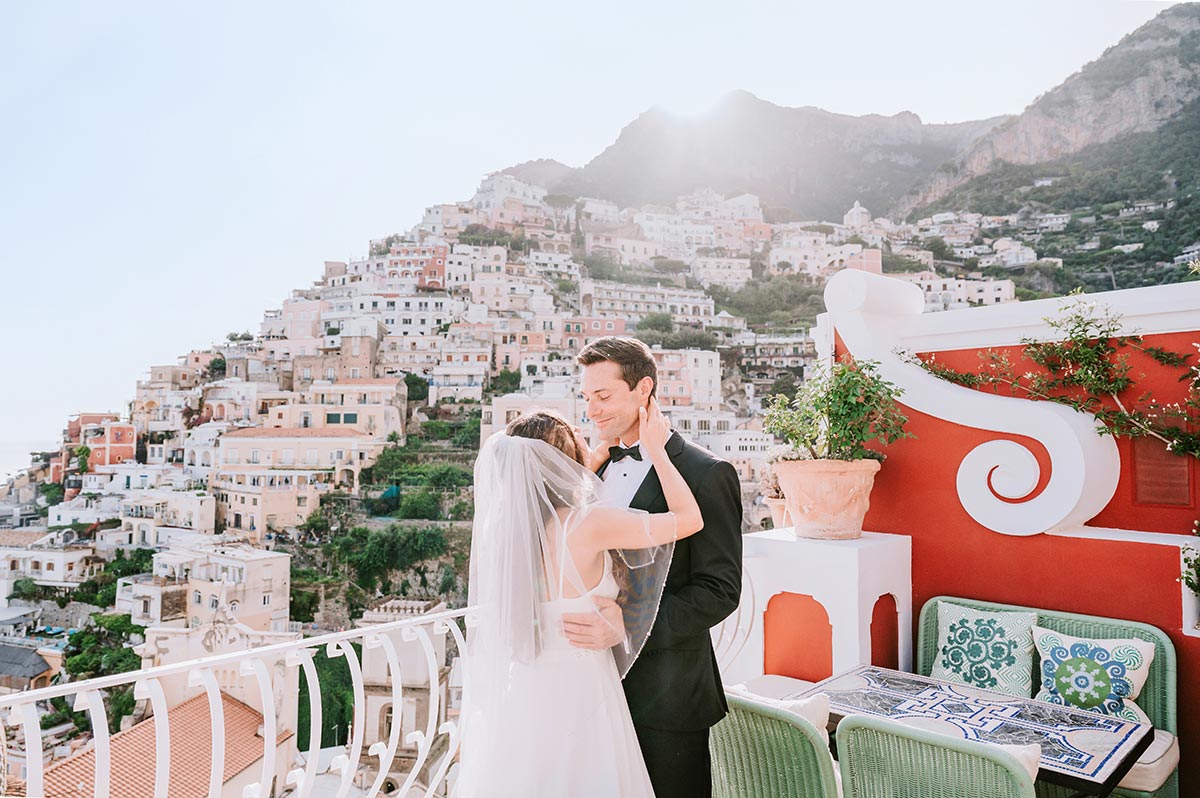 Our goal is to redesign the atmosphere of your wedding and give you a unique emotional record of a perfect day.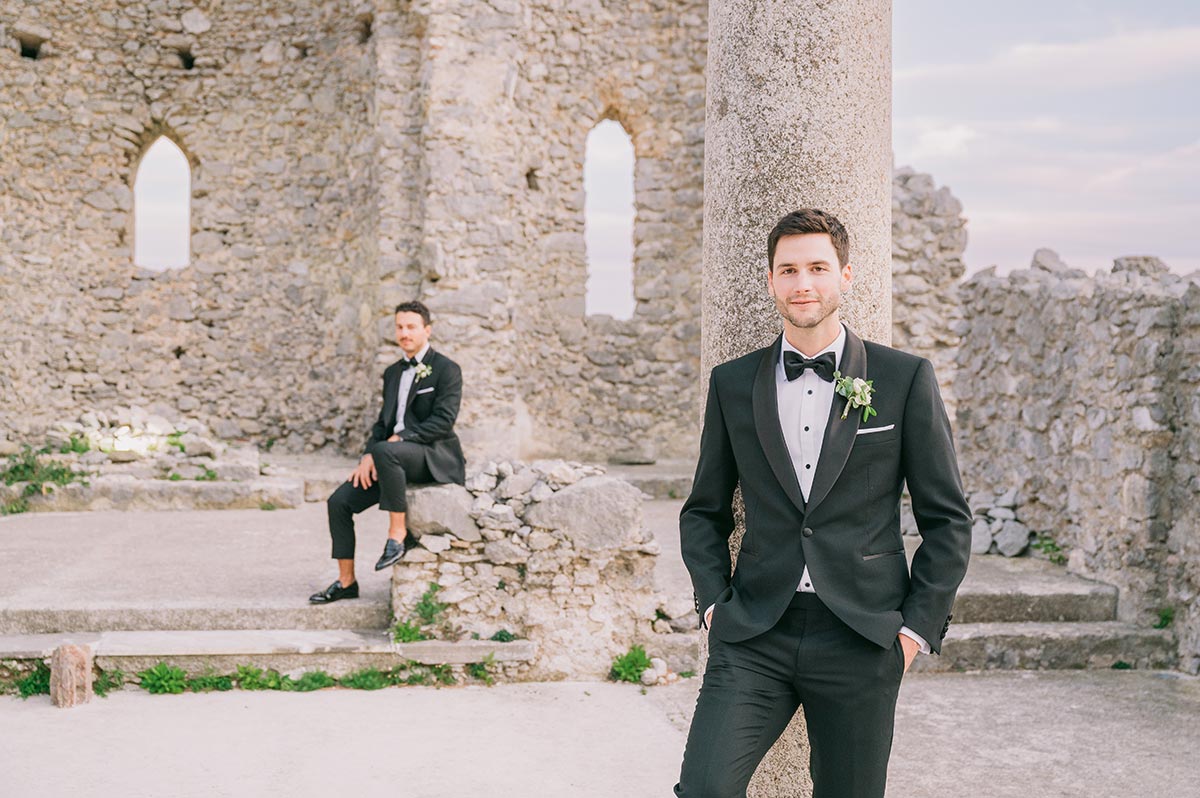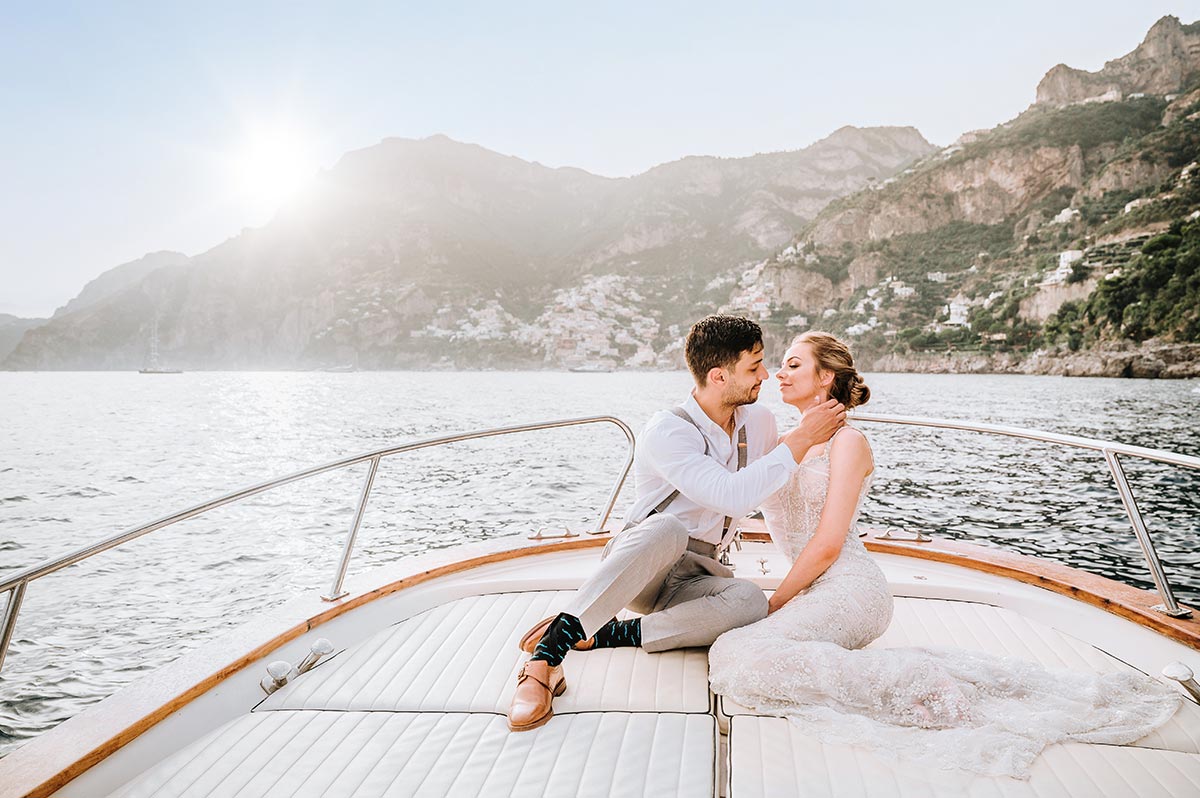 For you who love luxury and elegance, refinement, amazingness on such an important day, there is a dream to live with no delay.
But the role of the Perugia wedding planner goes beyond just coordinating vendors and managing logistics. A good wedding planner in Perugia can also suggest creative and original ideas to personalize your wedding and make it truly unique. In addition, they can guide you through the planning process, offering advice and support at every stage and helping to alleviate any stress or anxiety that may arise.
So, if you are planning a wedding in Perugia and want everything to go smoothly, choosing a reliable and experienced wedding planner is essential. Do your research, read reviews, and ask for references before deciding. A good wedding planner in Perugia will be worth their weight in gold and help you create the wedding of your dreams.
The difference between a professional wedding planner Perugia and vs. amateur
The professionalism of the wedding planner in Perugia is the essential starting point for a job well done. How to distinguish a professional Perugia wedding planner from an amateur? Make sure they have a personal website, with their photo galleries and not copied from the Internet, and a VAT number.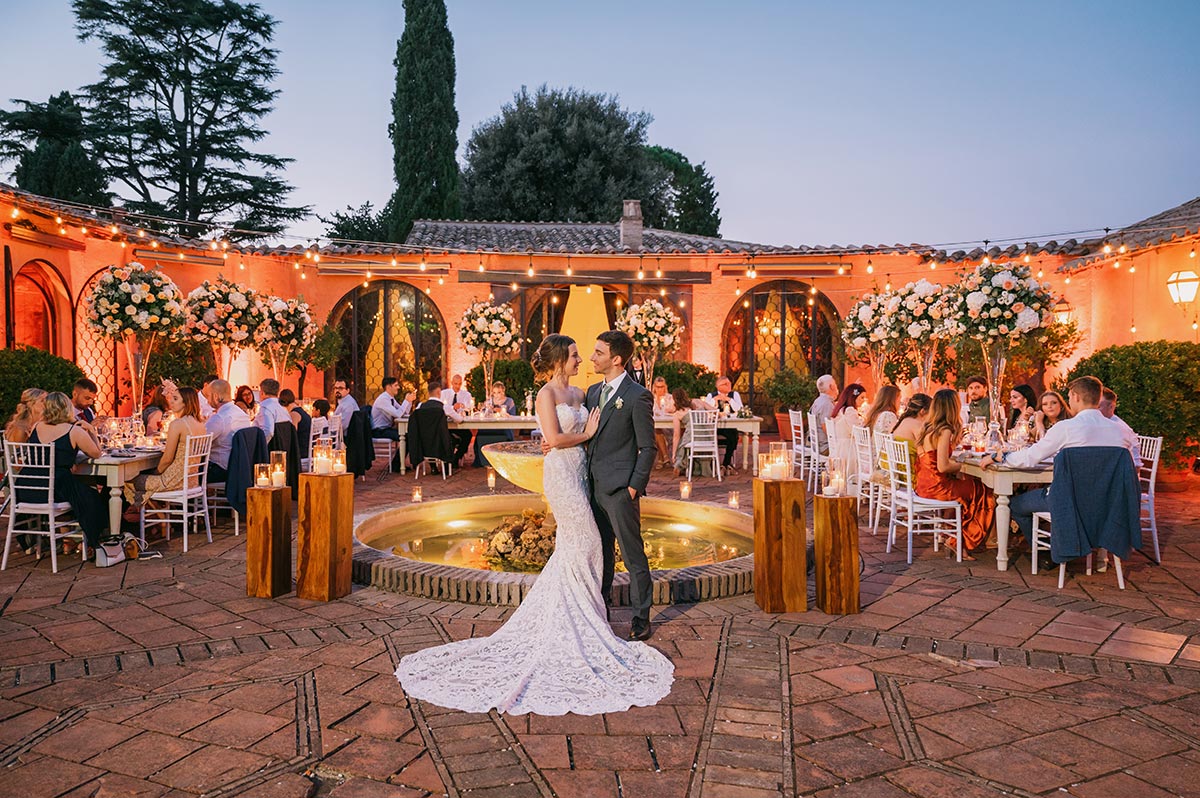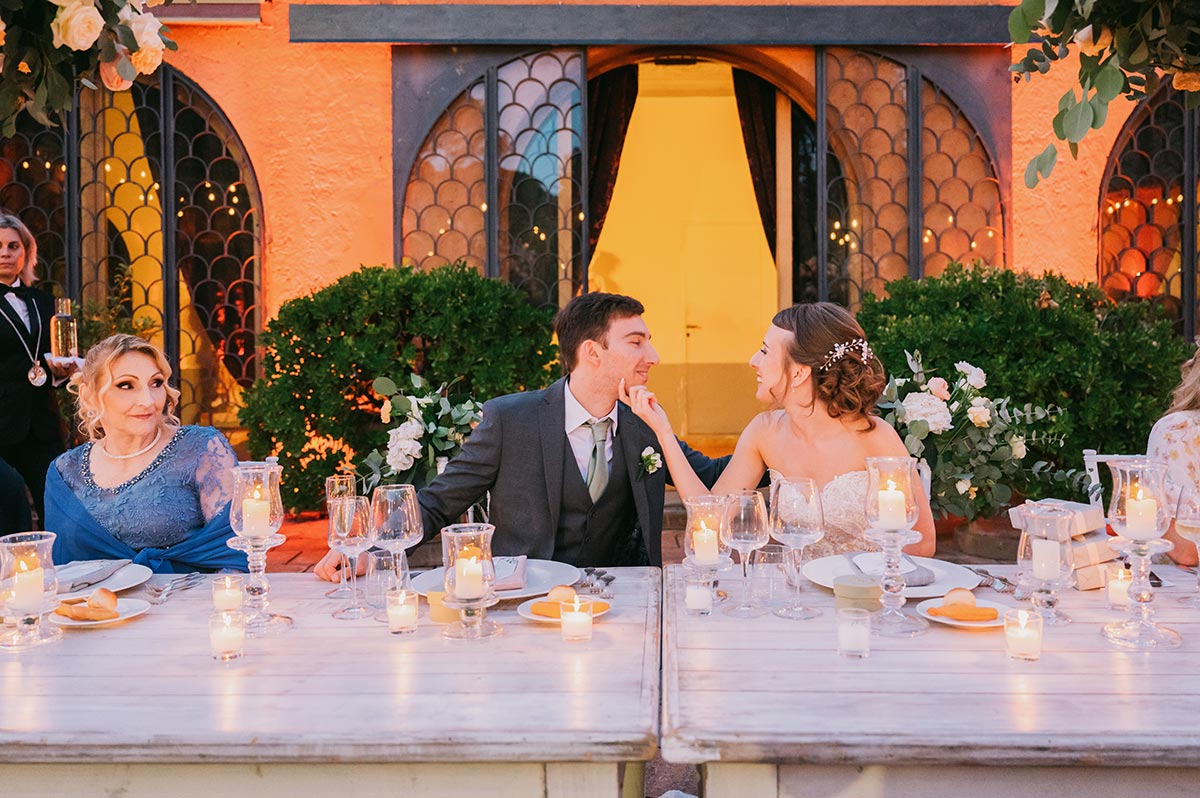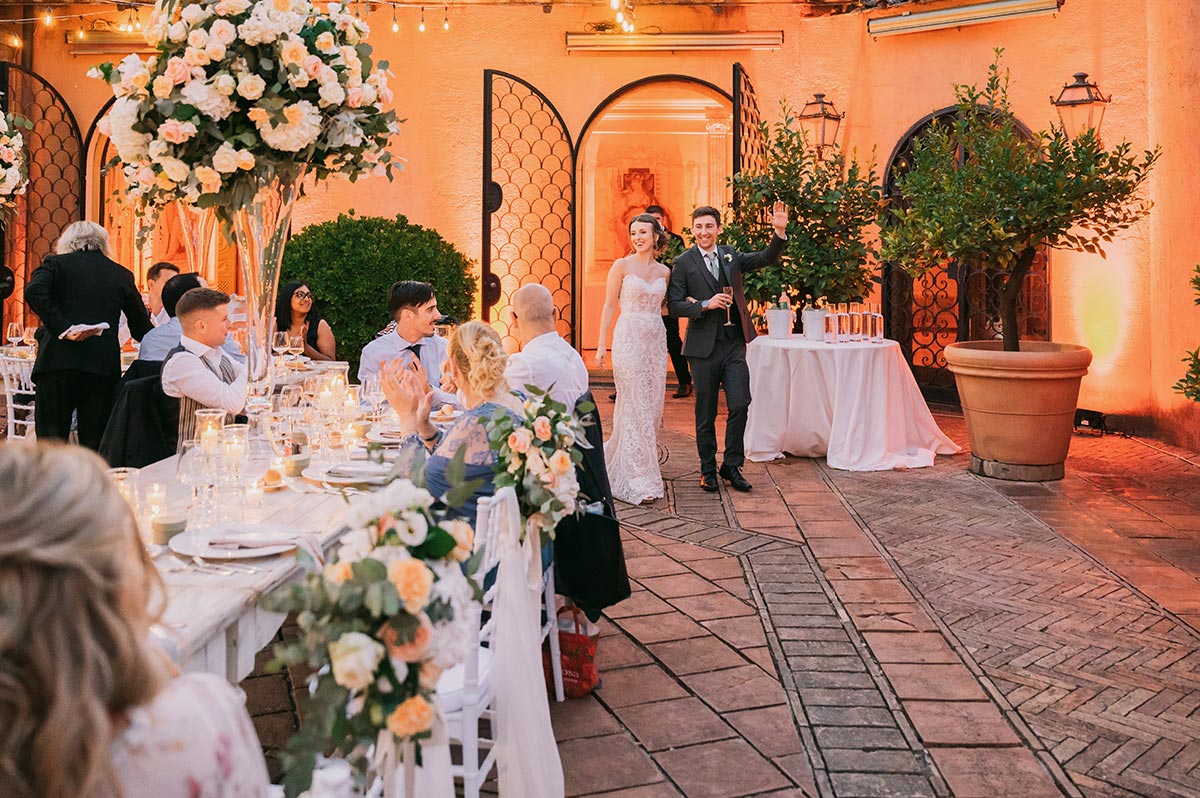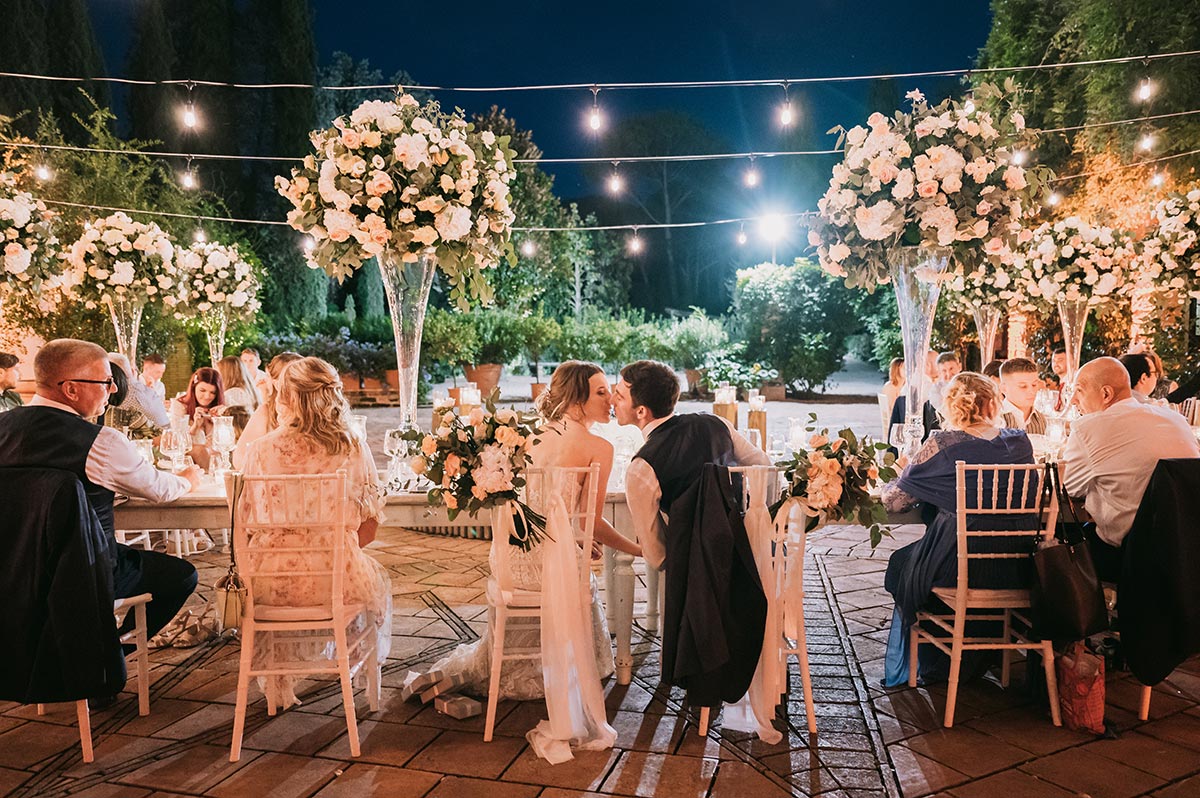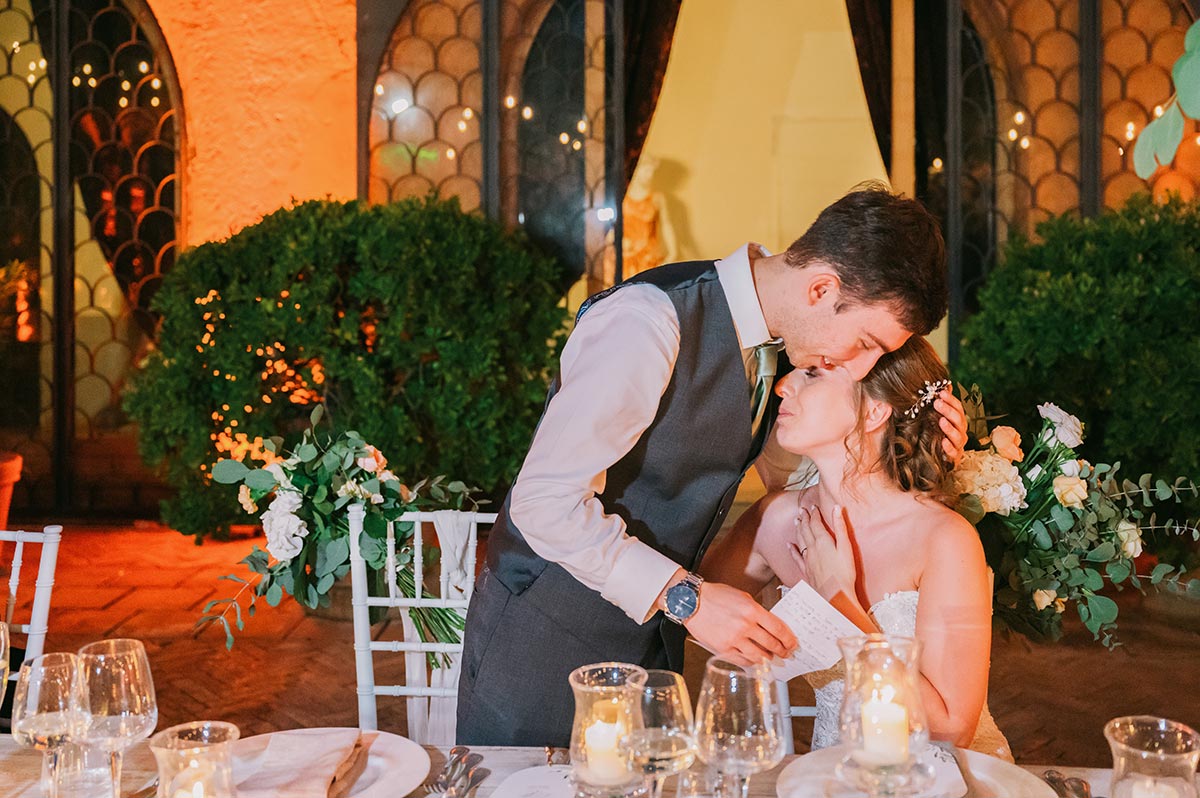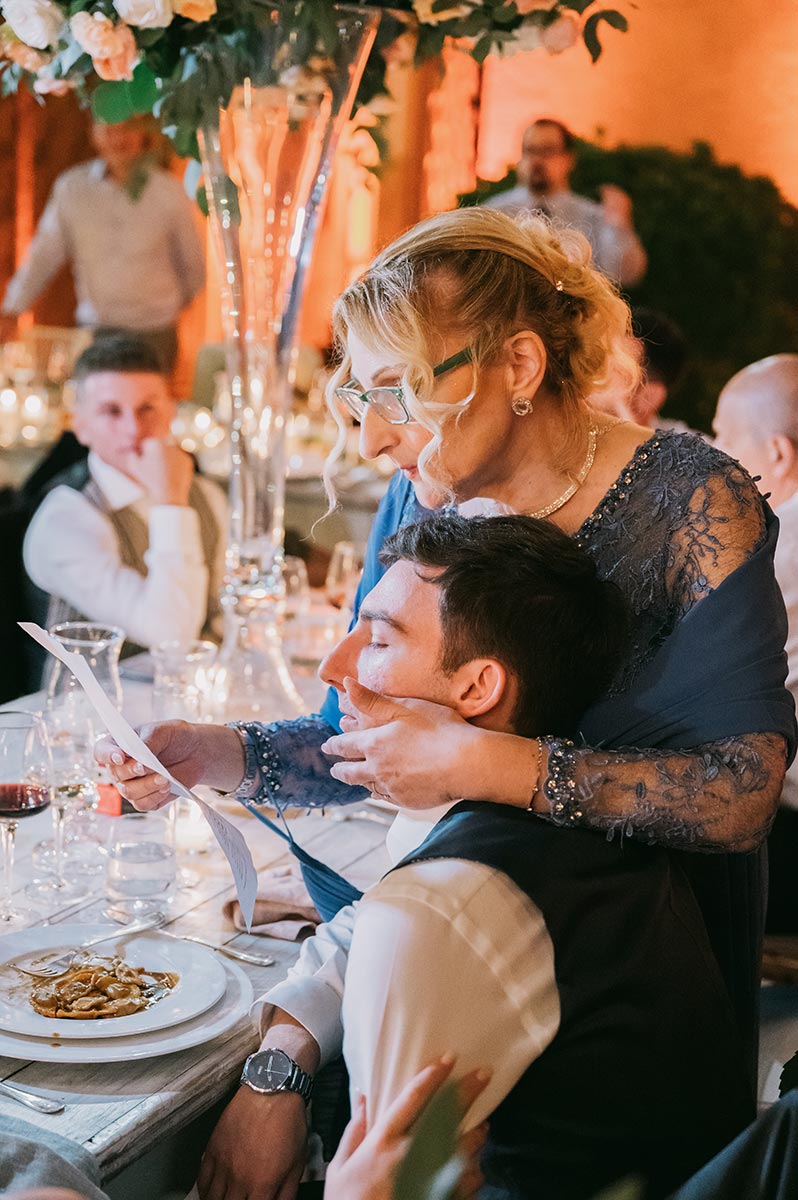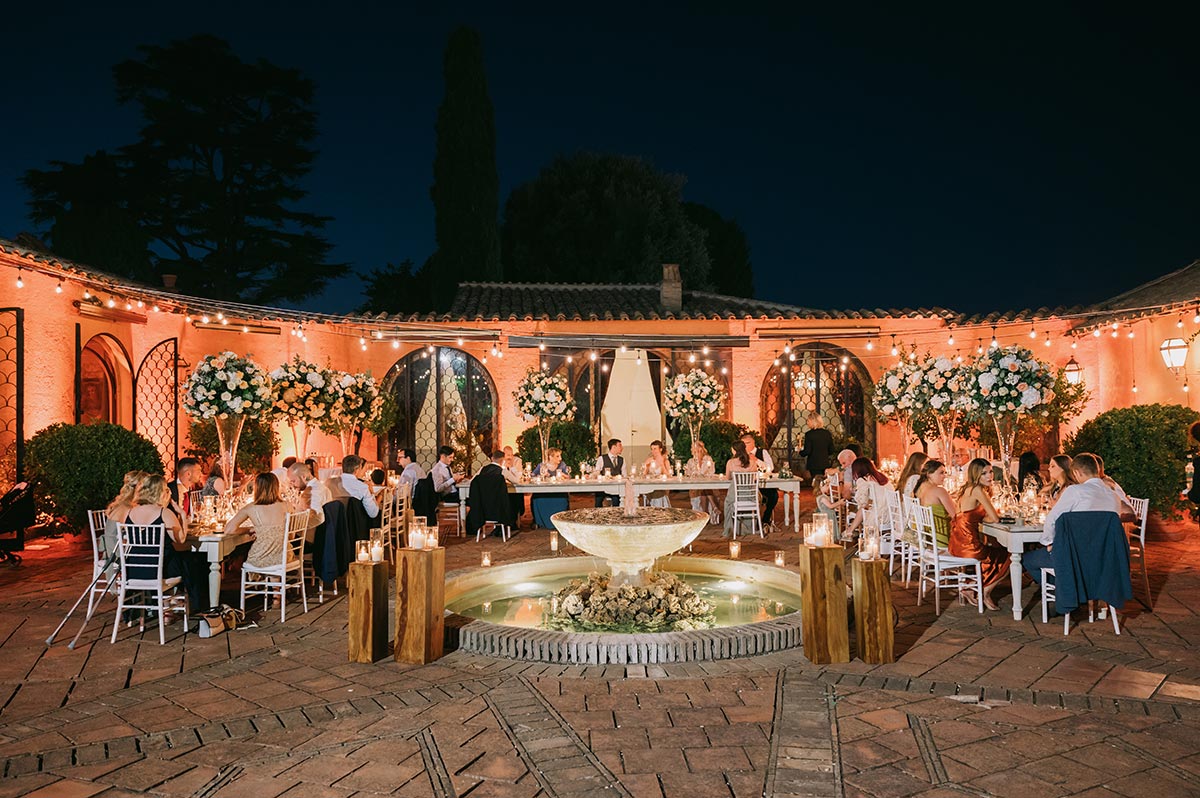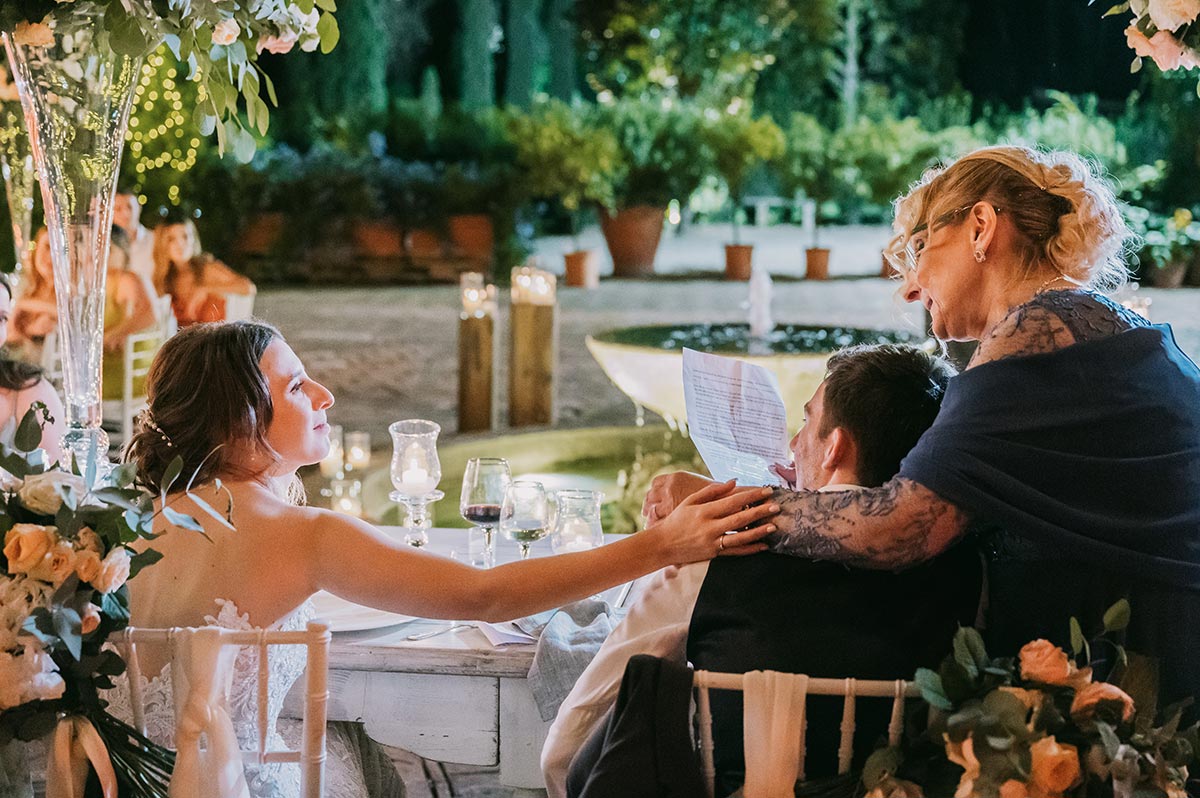 An event planning agency may require a higher budget, but a team of experts will handle every aspect to execute your wedding seamlessly. In fact, within an agency, it will be more likely to find two different professional figures, the wedding planner Perugia Umbria and the wedding designer: the former deals more with the organizational aspect, the latter more with the creative one.
How a Perugia wedding planner can save you time, money, and stress
Getting married in Perugia remains the most challenging event for a couple to plan. Primarily if you already work and live alone, having to take care of your home, profession, and daily commitments and then finding yourself after dinner sketching out the guest list or menu is certainly not a guarantee for the success of the event.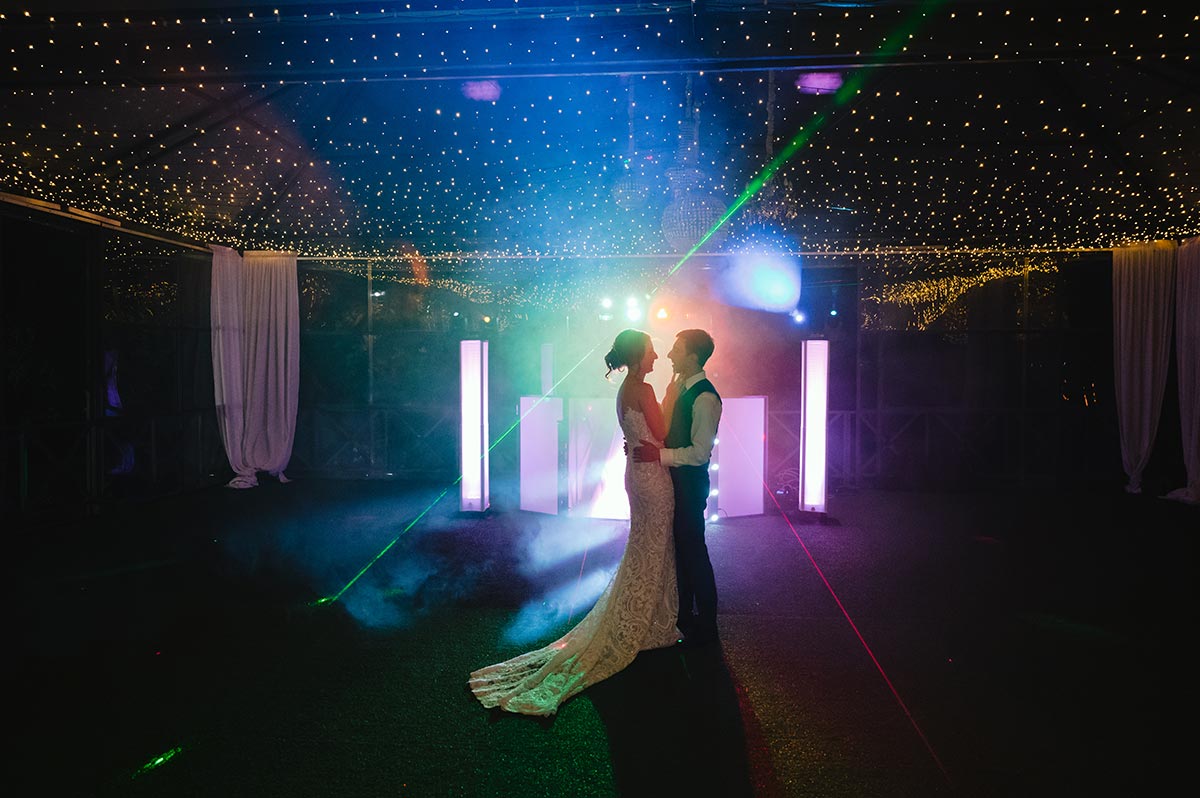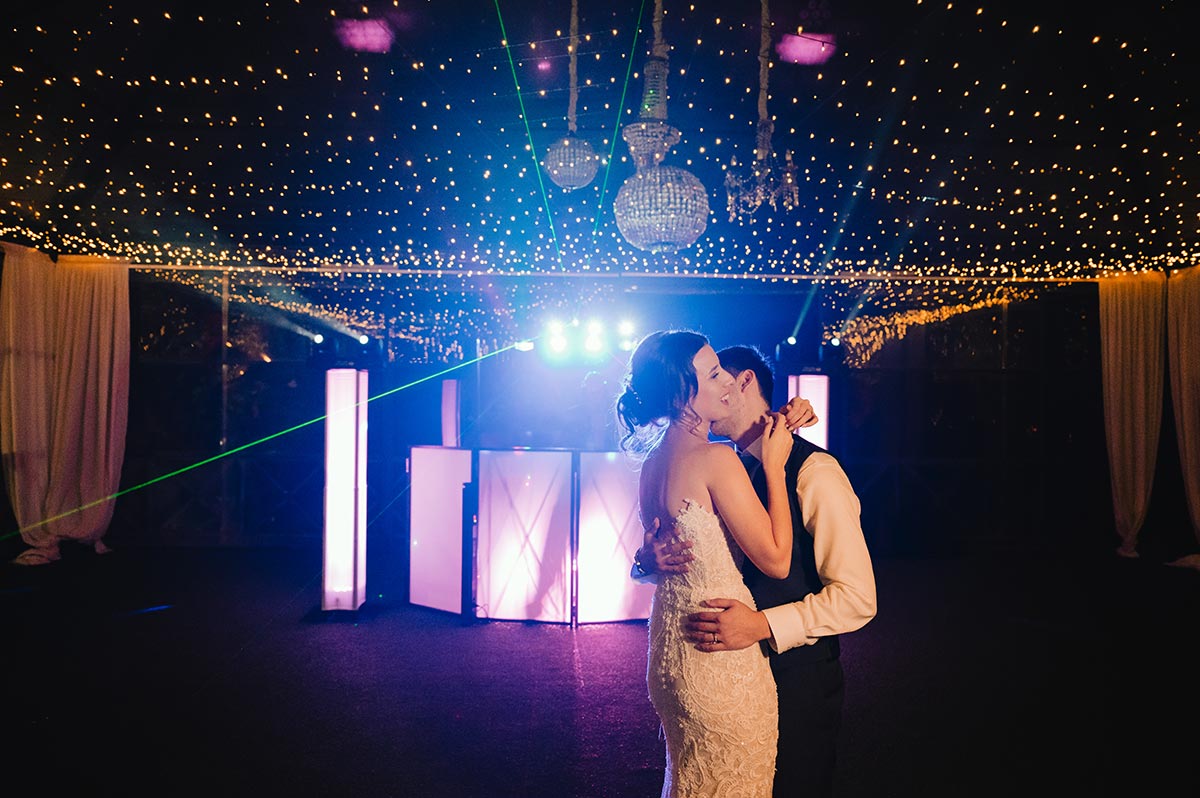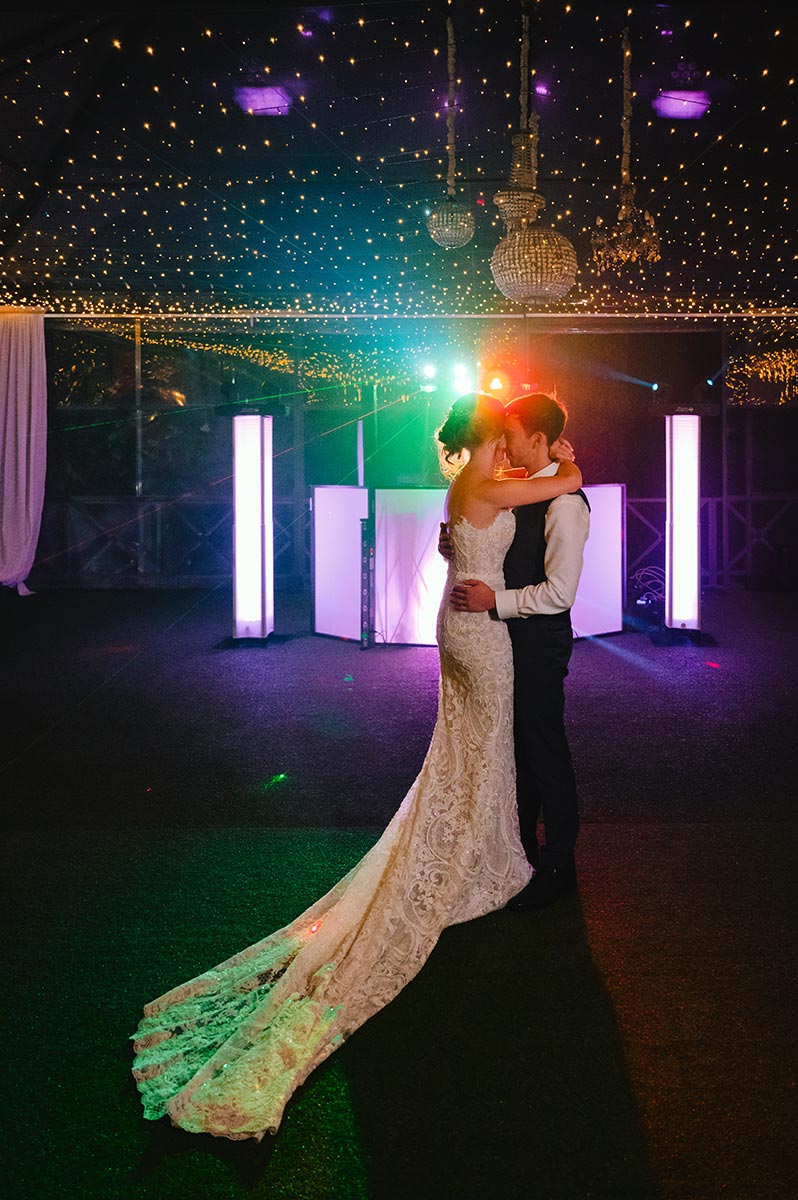 I'm conscious to have a dinstictive style, but I also know that every wedding is unique.
I like personalizing my services, yet I always want to deliver quality to my clients.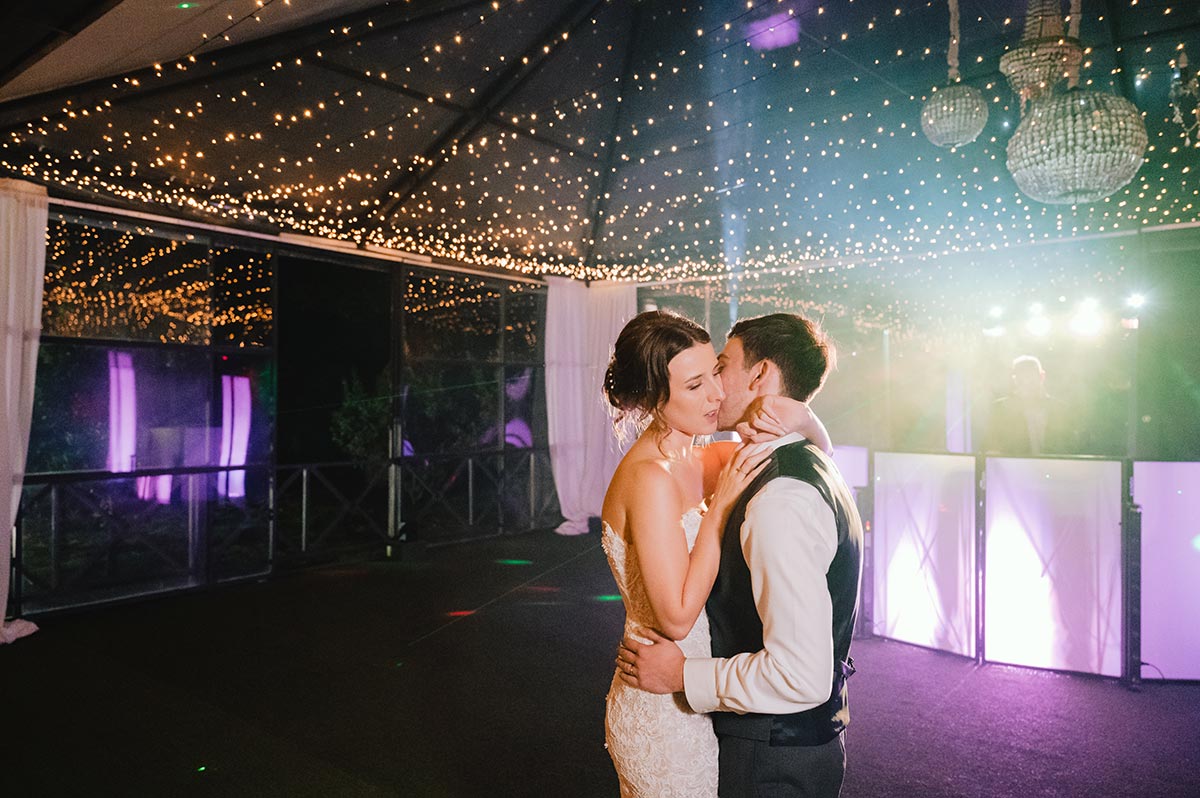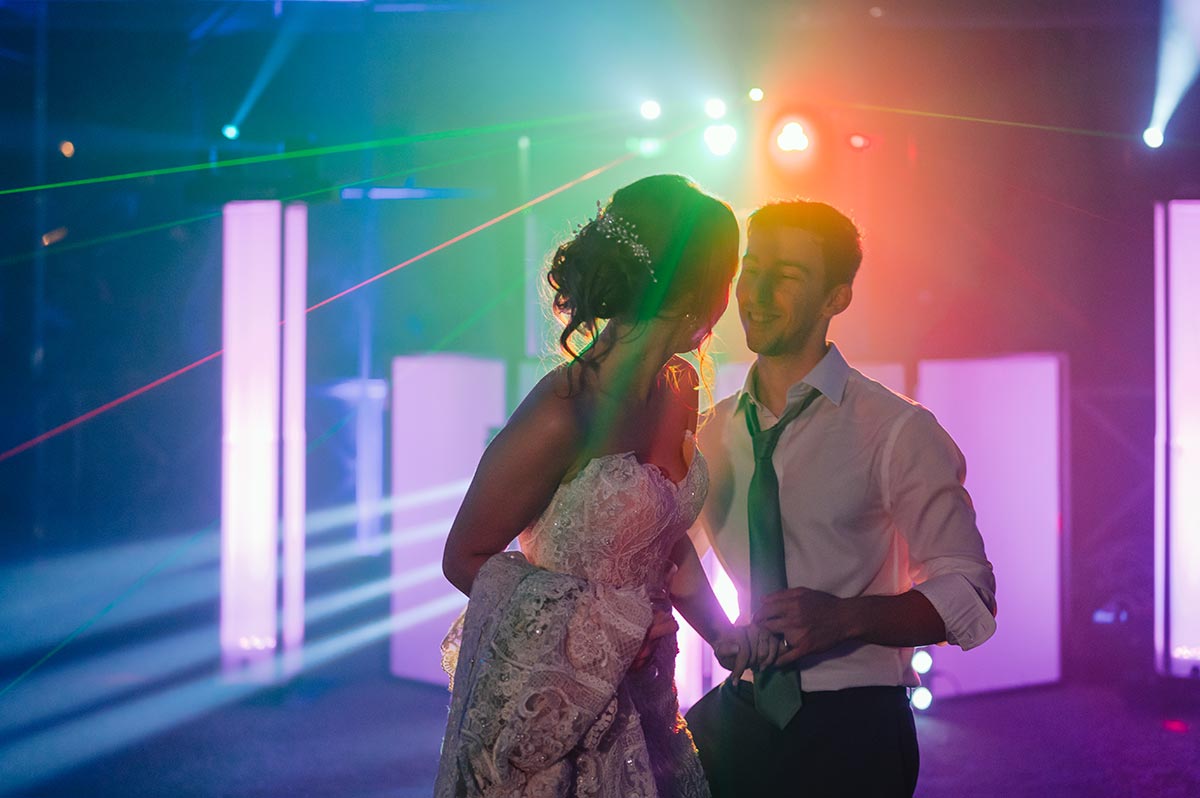 Not to mention that the emotional load is too high, and the temptation to overdo it could blow the budget in the true sense of the word. Choosing the best wedding planner in Perugia to whom you entrust your wedding ensures that every item of expenditure is respected and that everything is harmonious and tied together by a single thread.
And above all, no mistakes are made that are unthinkable for a professional Perugia wedding planner with years of experience but common for an excited young bride.
Wedding planner Perugia: our final advice
Choosing the right wedding planner in Perugia is crucial to ensuring your wedding day is everything you've dreamed of. With the right planner, you can relax and enjoy your special day without worrying about the many details and logistics involved in wedding planning. With the tips and considerations laid out in this article, you will be able to discover a wedding planner in Perugia who can assist you in realizing the wedding of your fantasies.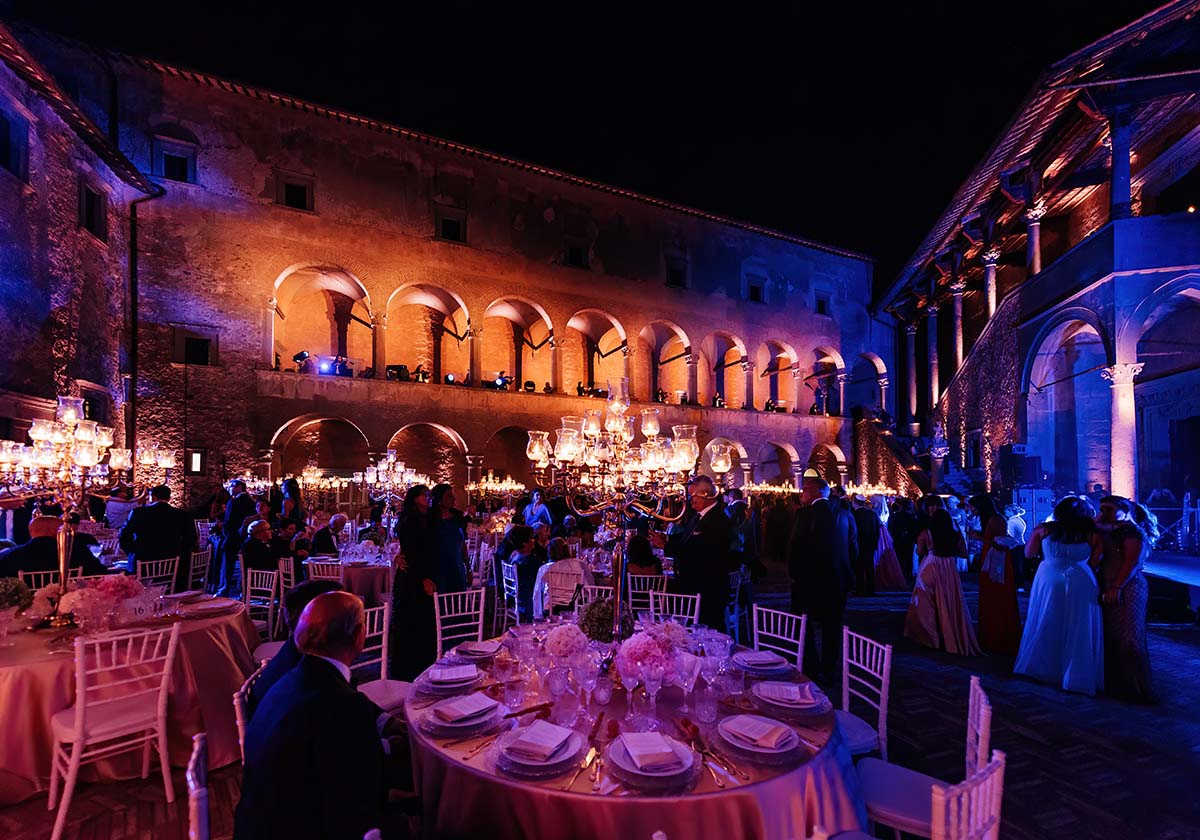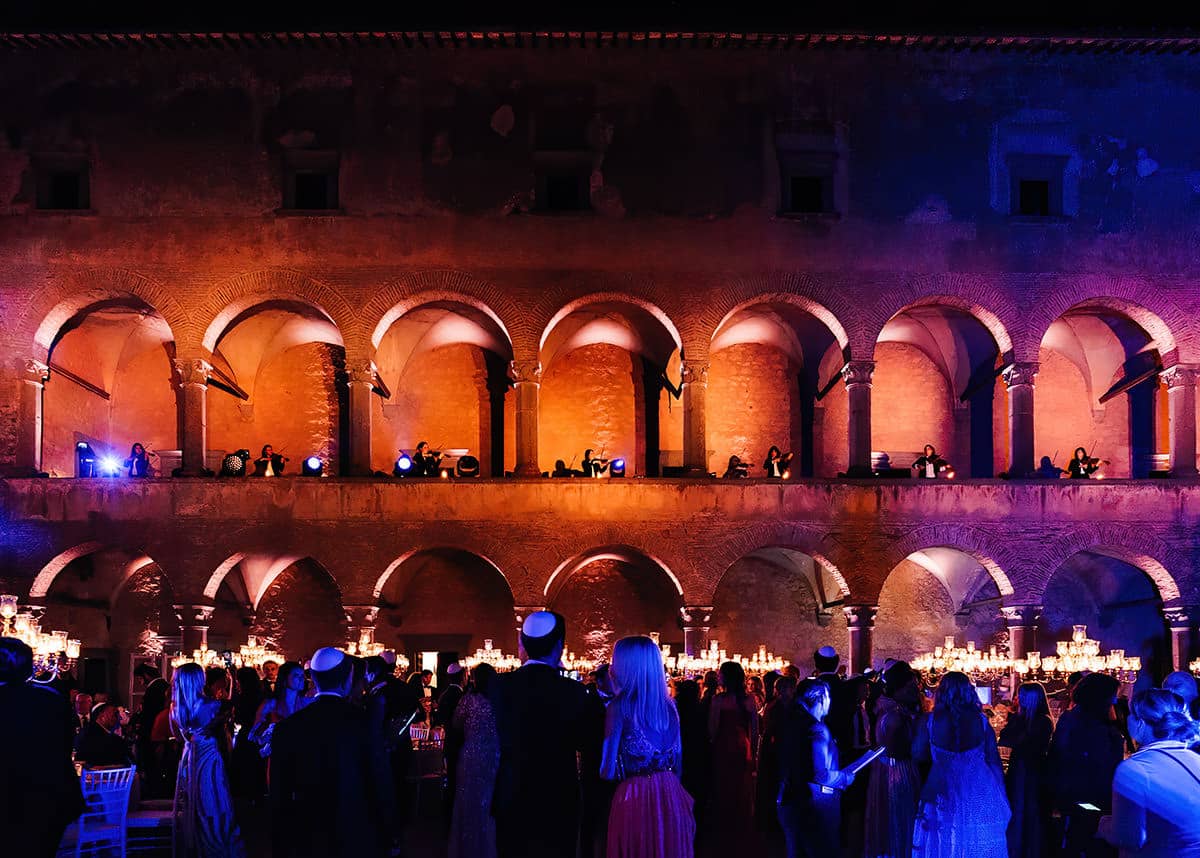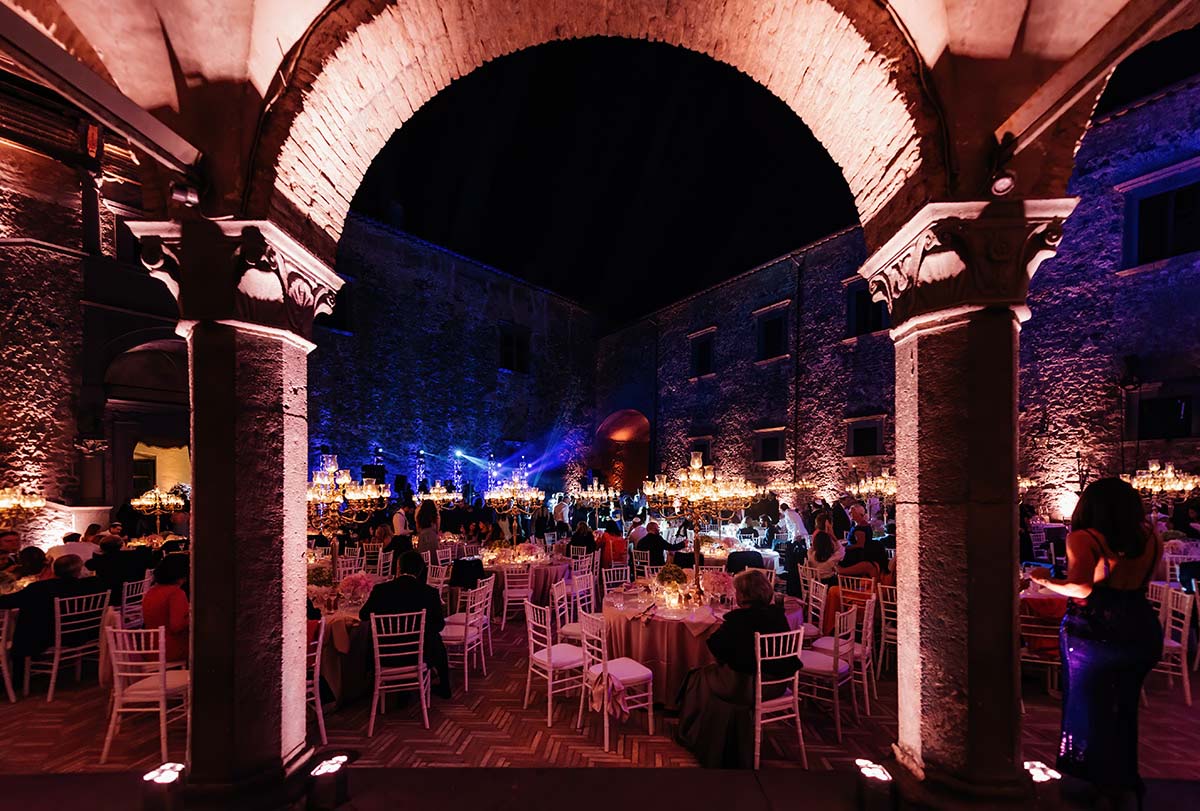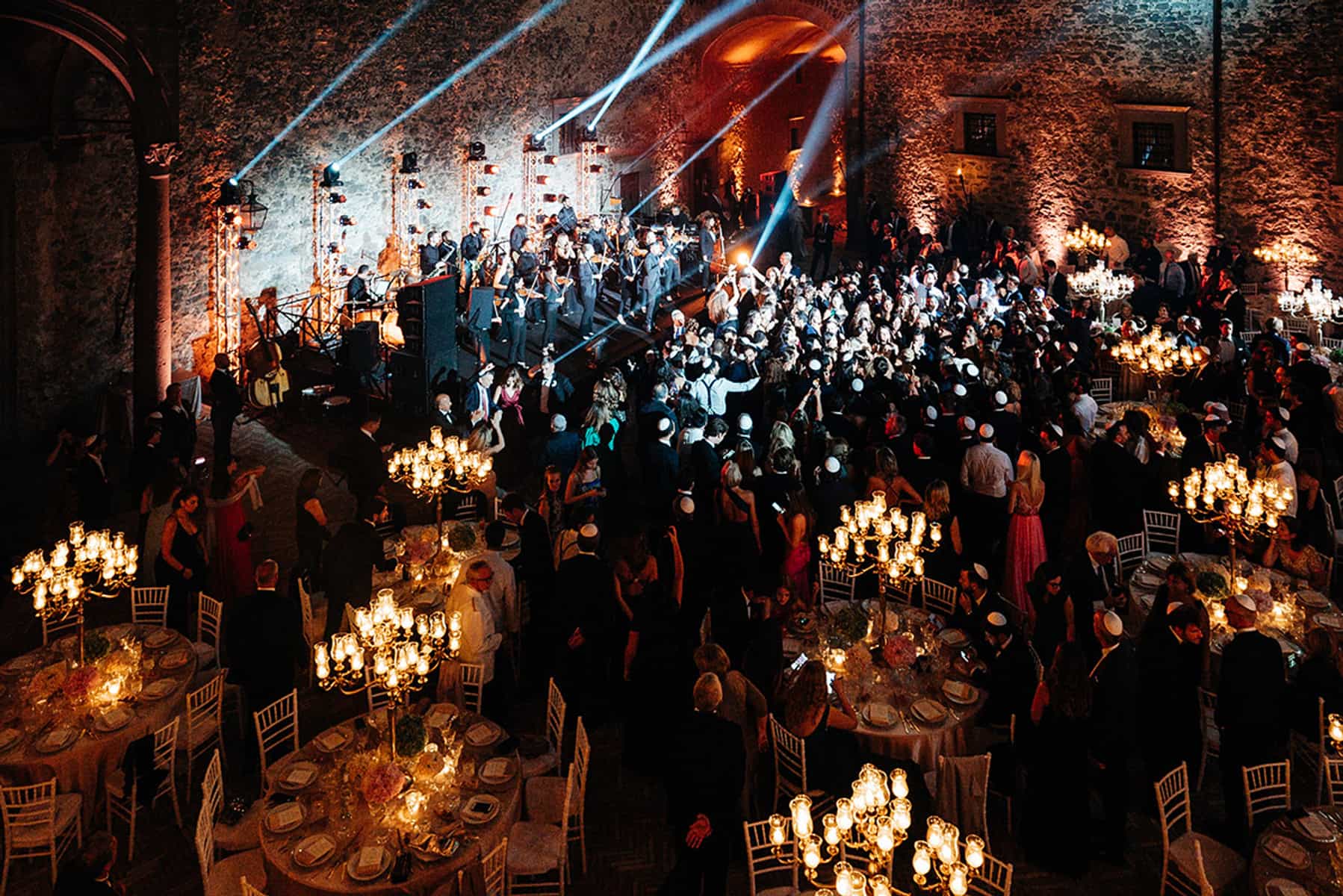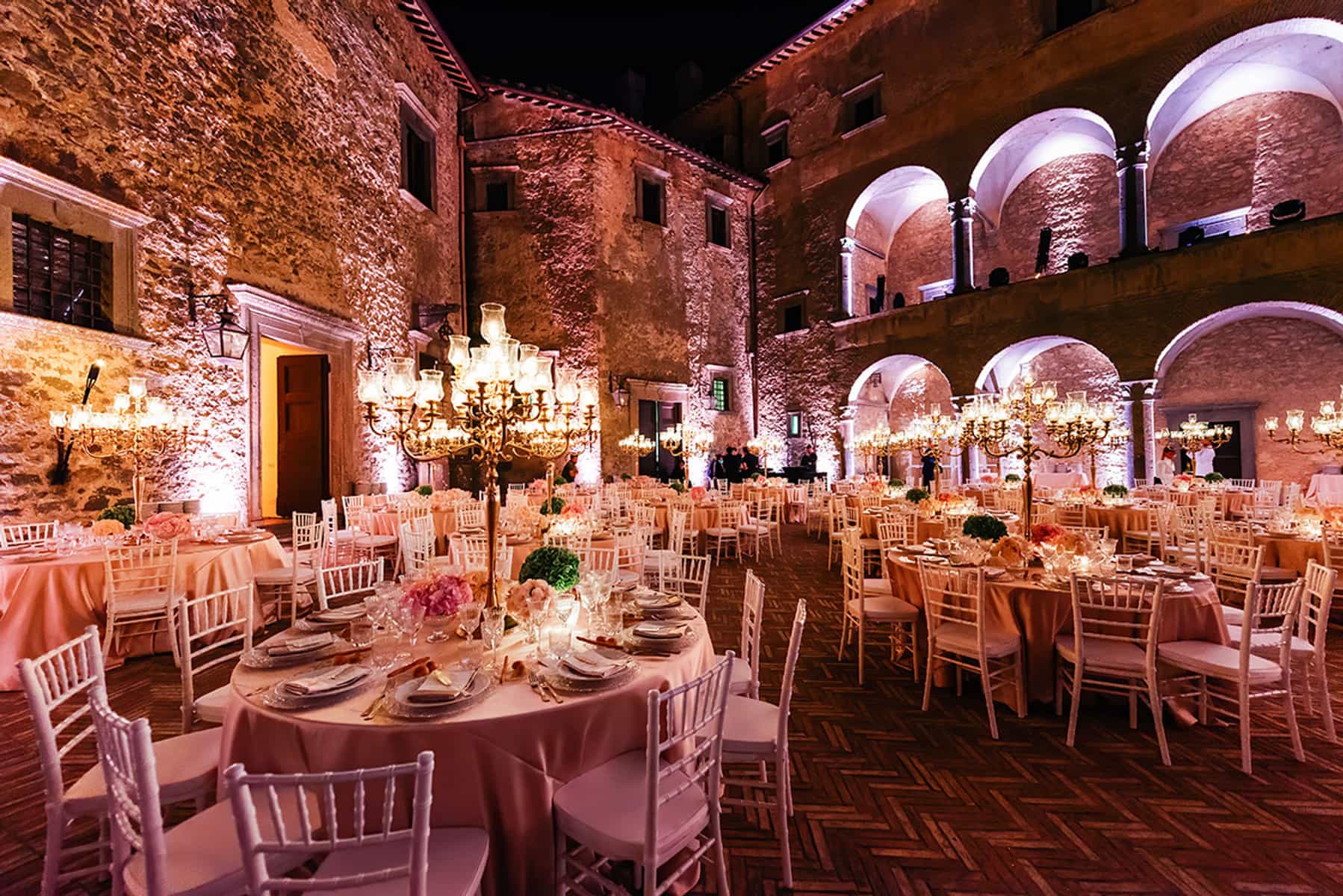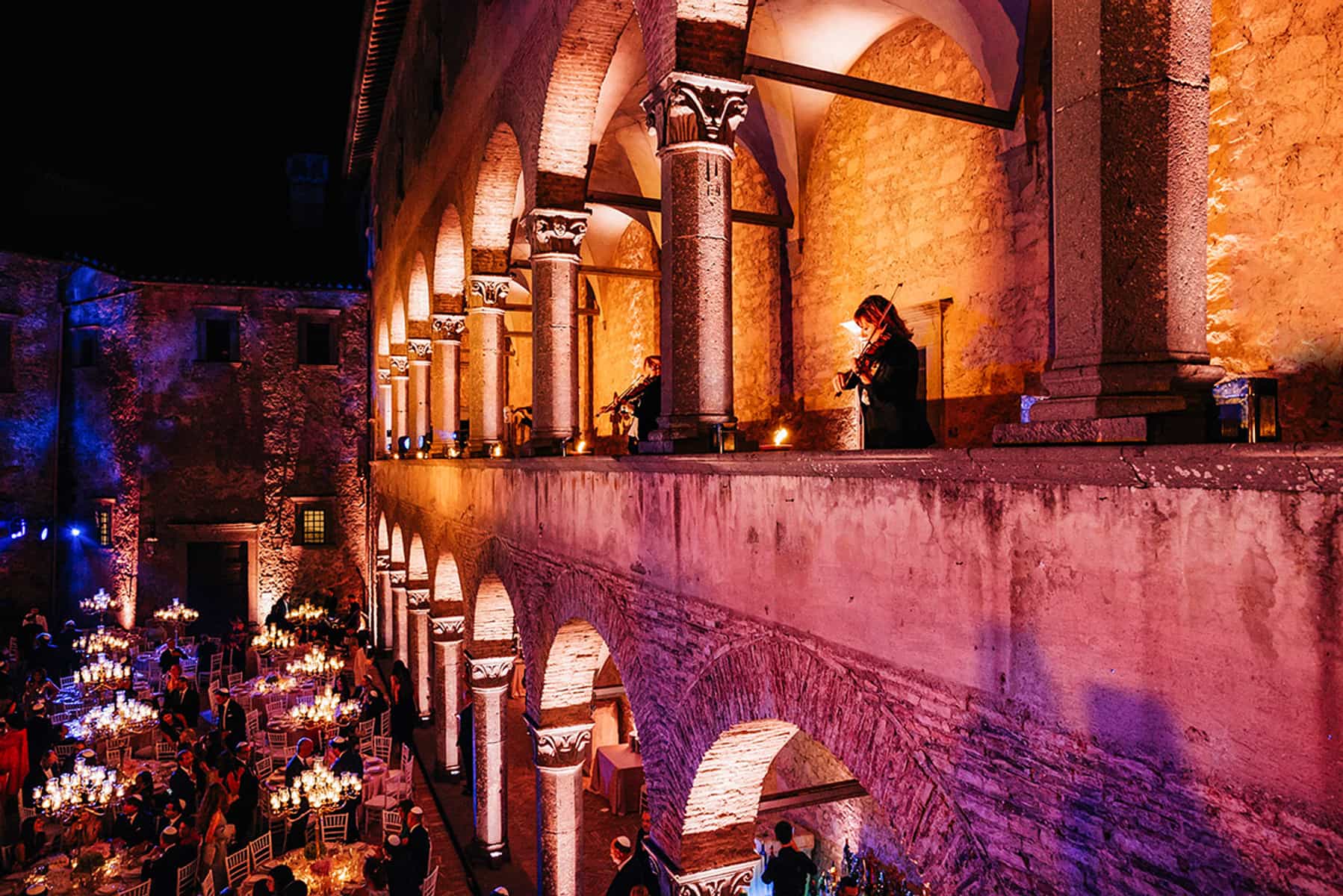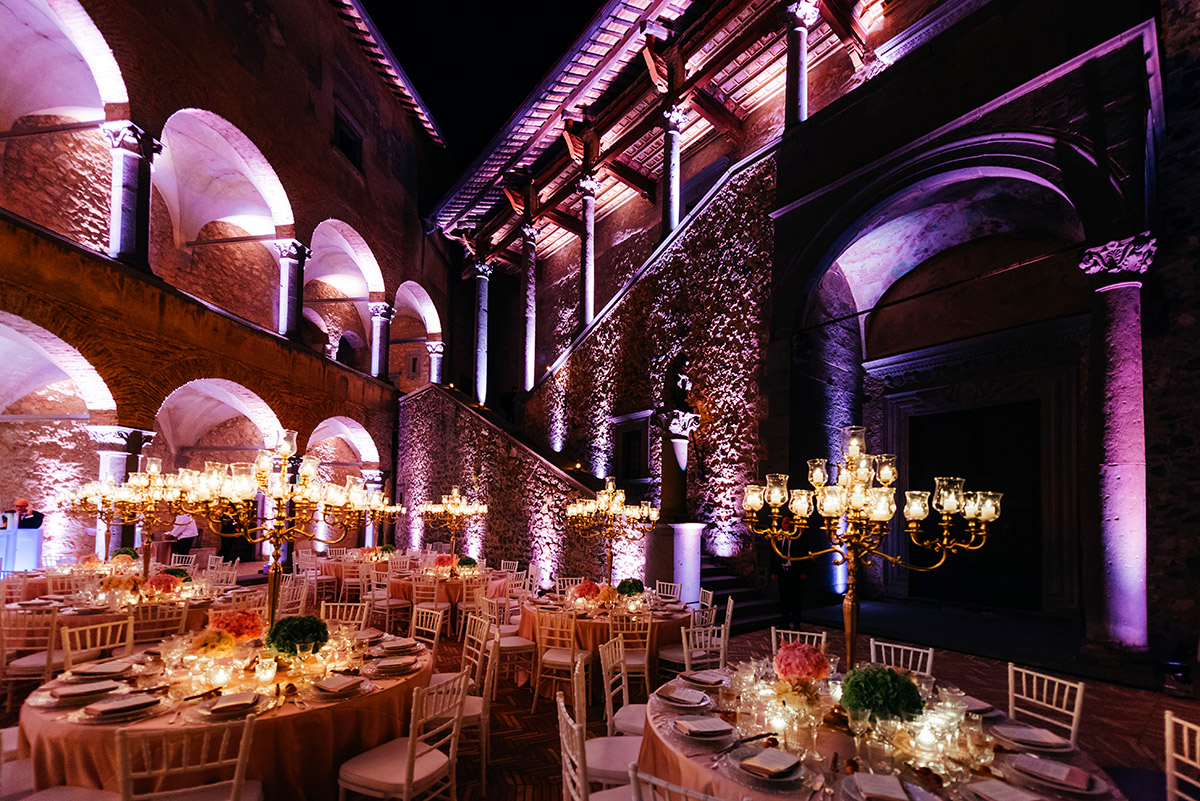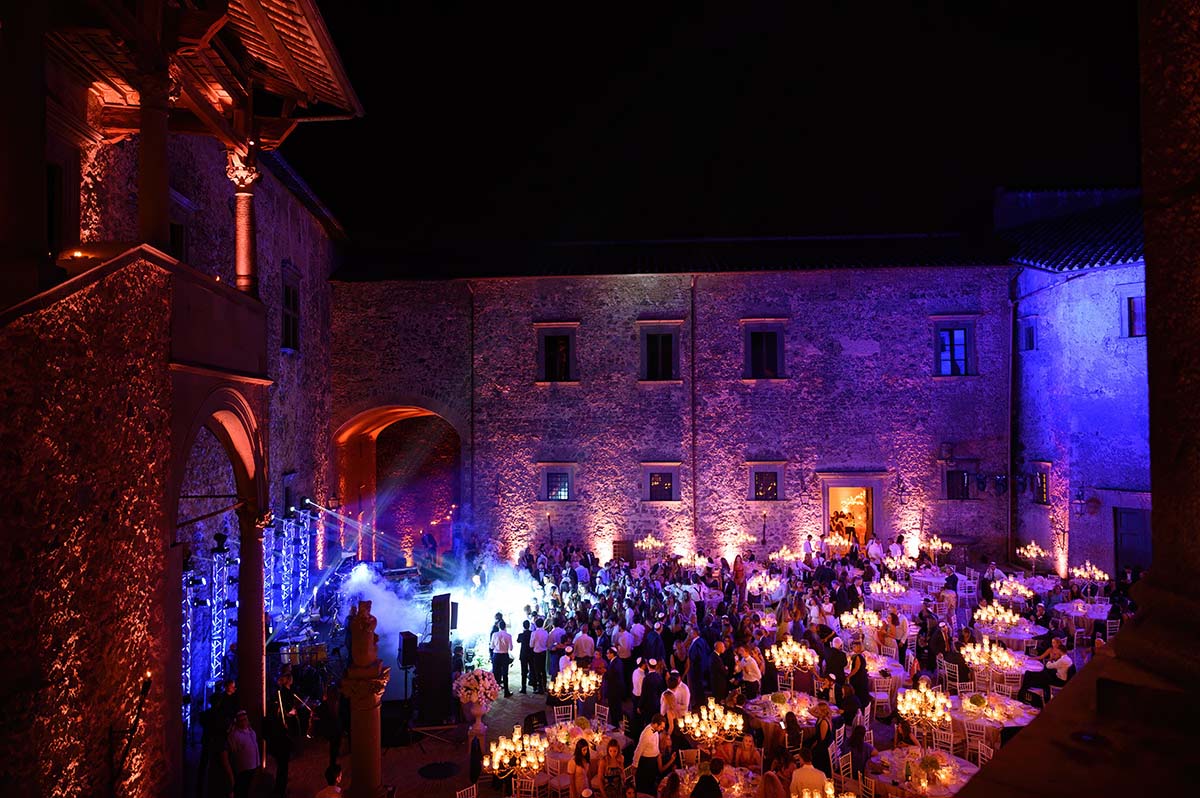 Also, if wedding photography is essential, you should allocate a portion of your budget to finding a professional Umbria wedding photographer who can meet your needs. Suppose you need to know the proper criteria for identifying a professional Amalfi coast wedding photographer.
In that case, you can contact us as your Italian wedding photographer for advice or check out our portfolios, such as Rome wedding photographer, Apulia wedding photographer, and best photographer Tuscany.