DESTINATION WEDDING PHOTOGRAPHER
Good reasons for dreaming about an Elope intimate wedding Ravello
Eloping to the Amalfi Coast is a dream: the Amalfi Coast is full of wonderful towns, with a great atmosphere and breathtaking landscapes. Ravello is one of the most coveted destinations both for weddings and elopement. It's a magic place, which turns all these important celebrations into something unforgettable. Here are the most important reasons, why we suggest an Elope intimate wedding Ravello.
Elope intimate wedding Ravello: everything revolves around you
The main reasons, why couples decide to elope are:
elopements are not as expensive as weddings
they are easier to organize
they cause less stress and tension
In addition to this, we think that an Elope intimate wedding Ravello gives you the opportunity and the freedom to fully enjoy the destination and all the activities and things the place has to offer. You don't have to think about an expensive wedding ceremony or about the accommodation for the guests.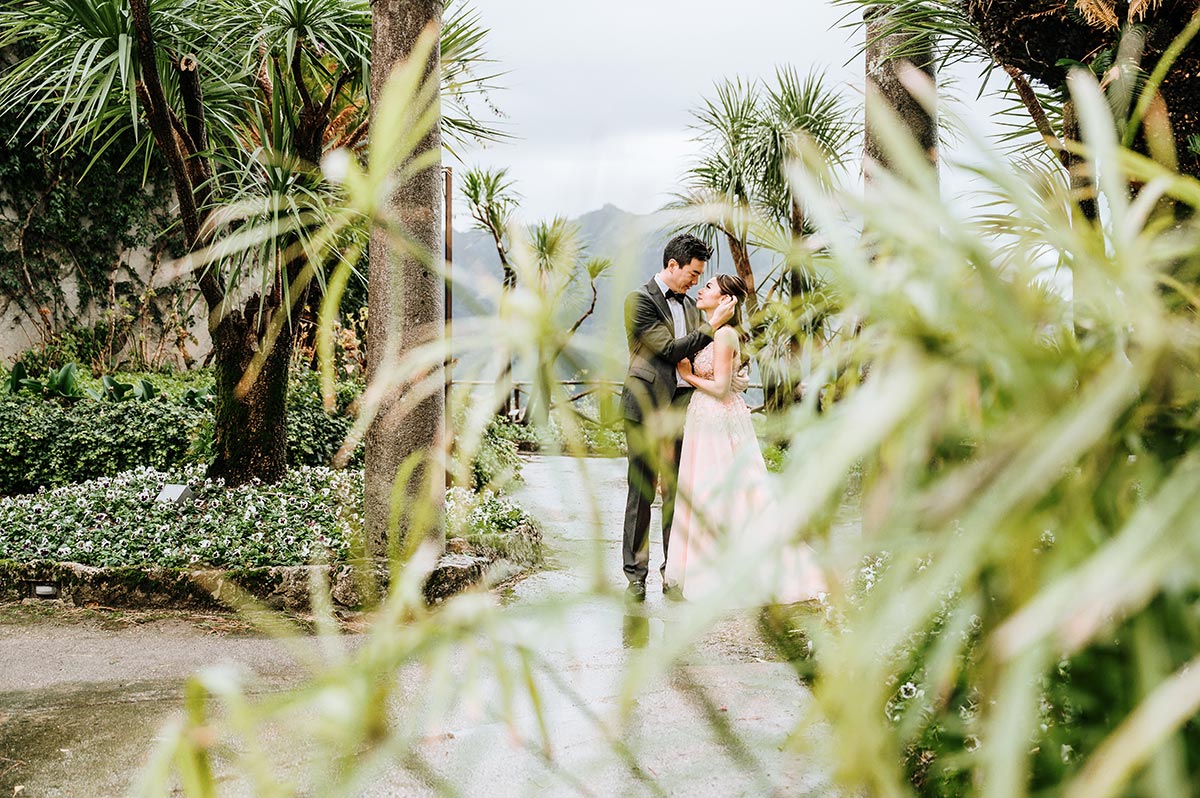 We love capturing authentic athmospheres in every wedding. Our storytelling starts from your "persona". Your state of mind is the key factor of our work.
We are like "translators" of a meaningful slice of you, the light, the backdrops, the italian views and our sensitivity by delivering all of this in a picture.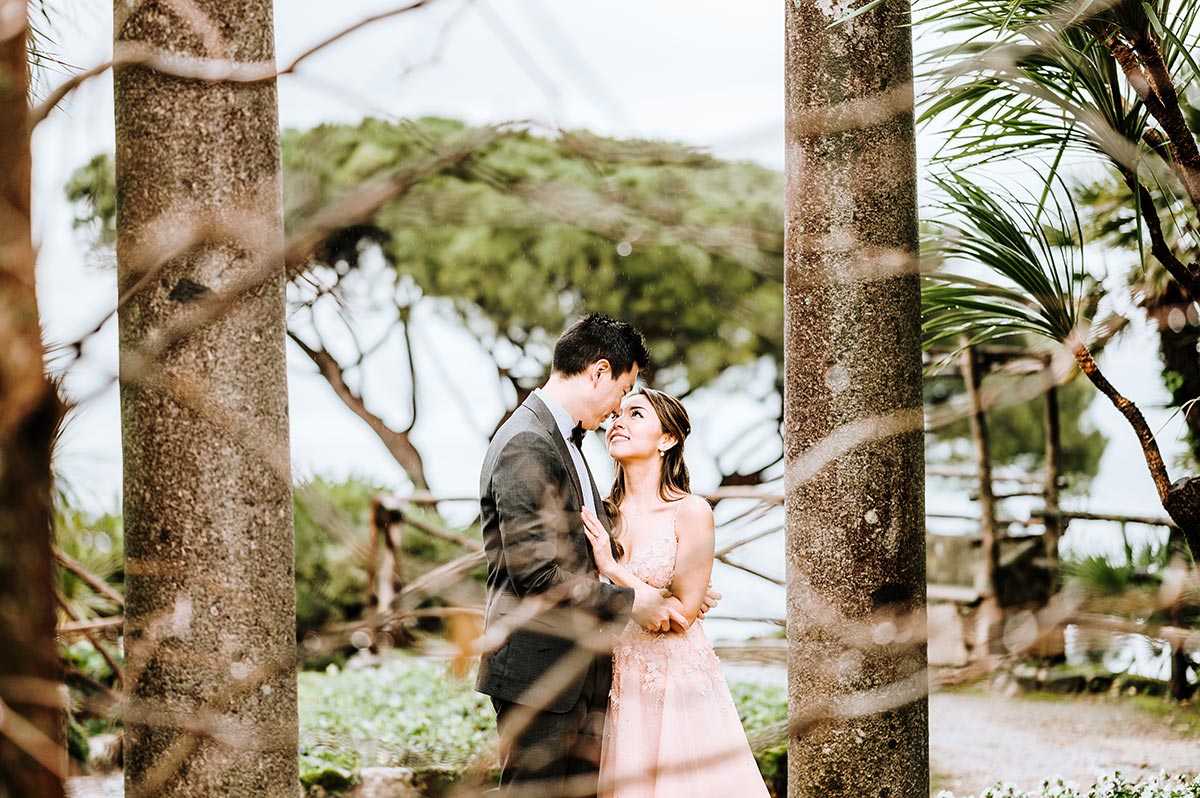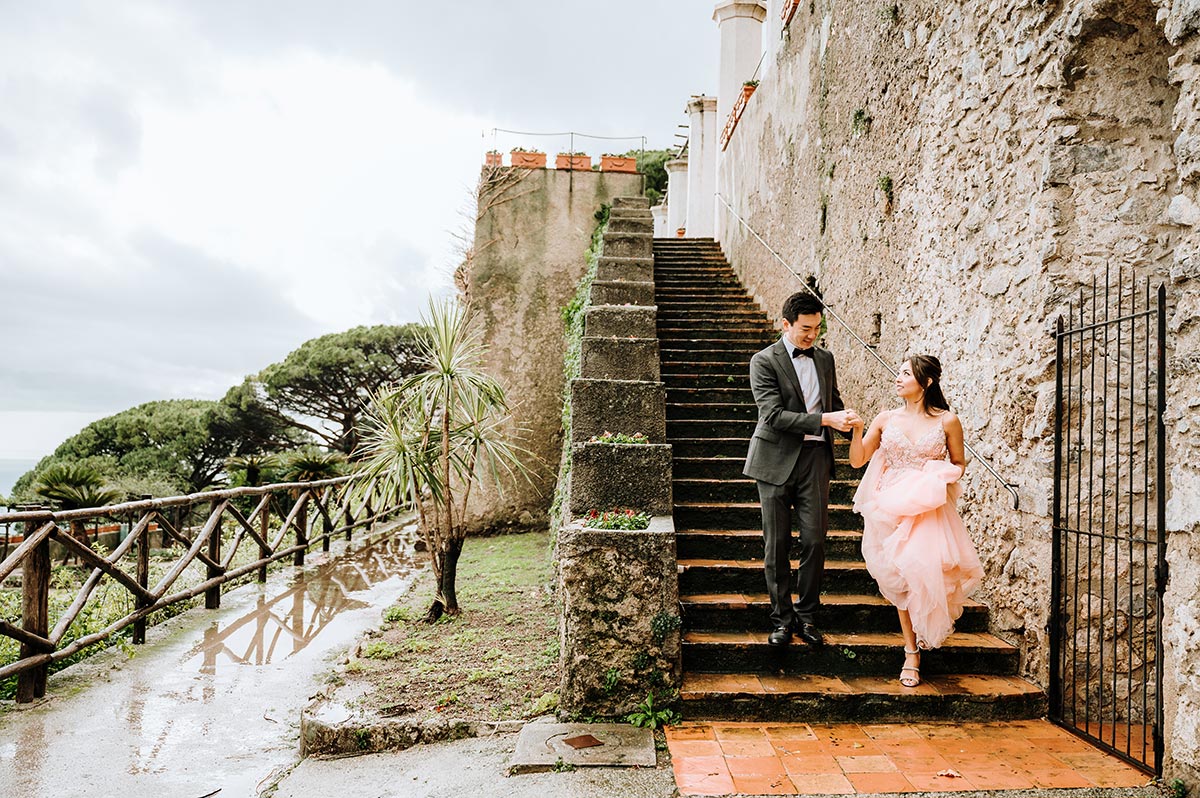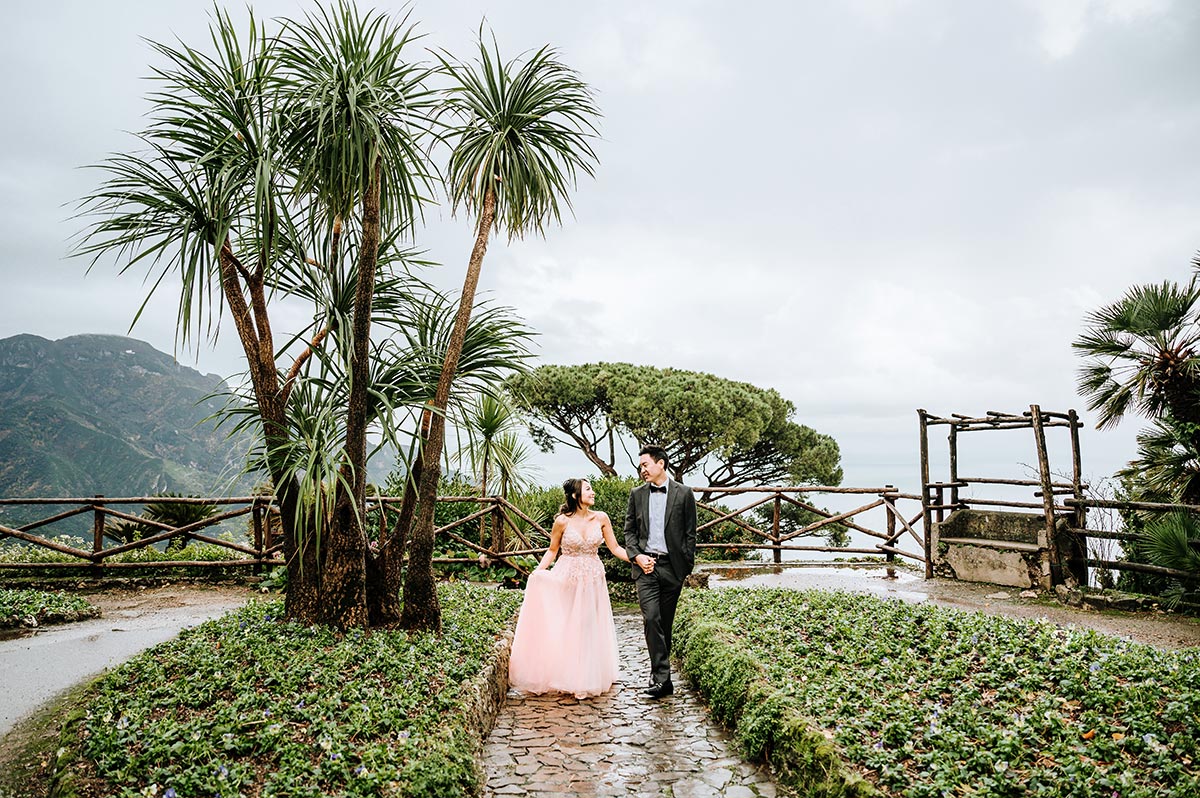 if you like my pictures then we surely have something in common, something deep in yourself that I can see.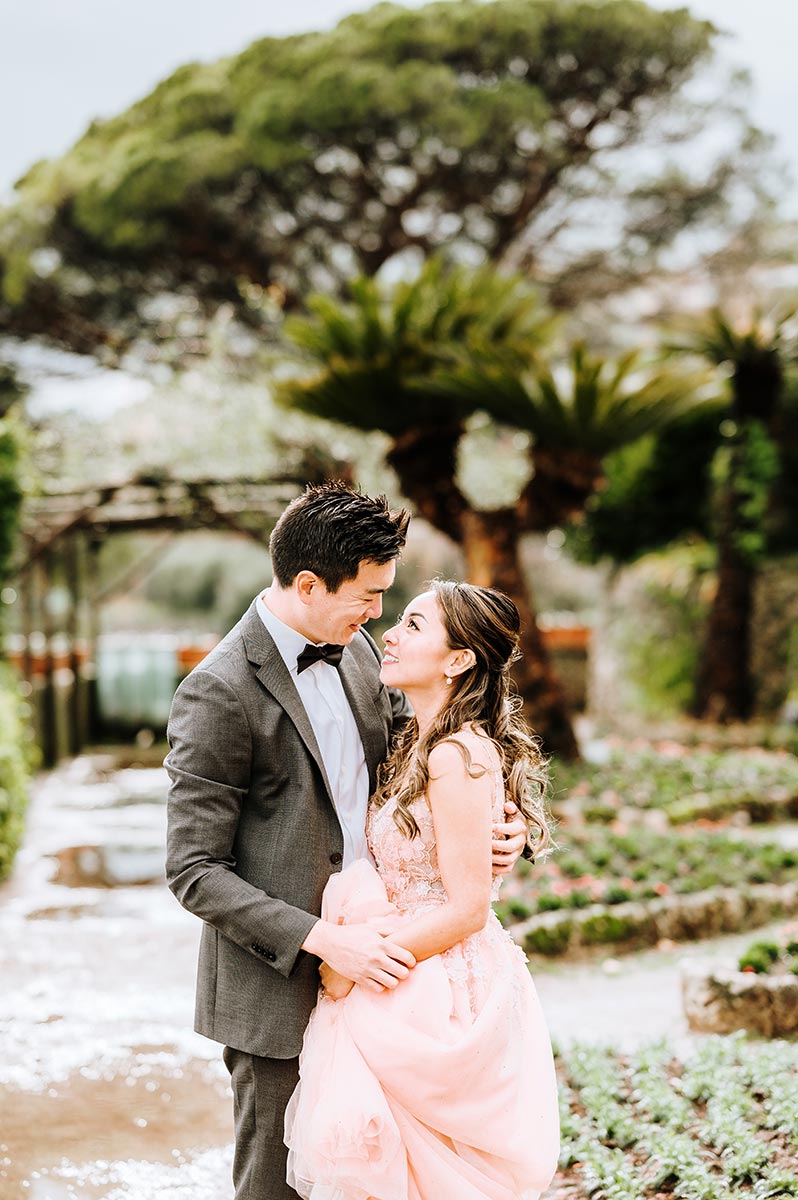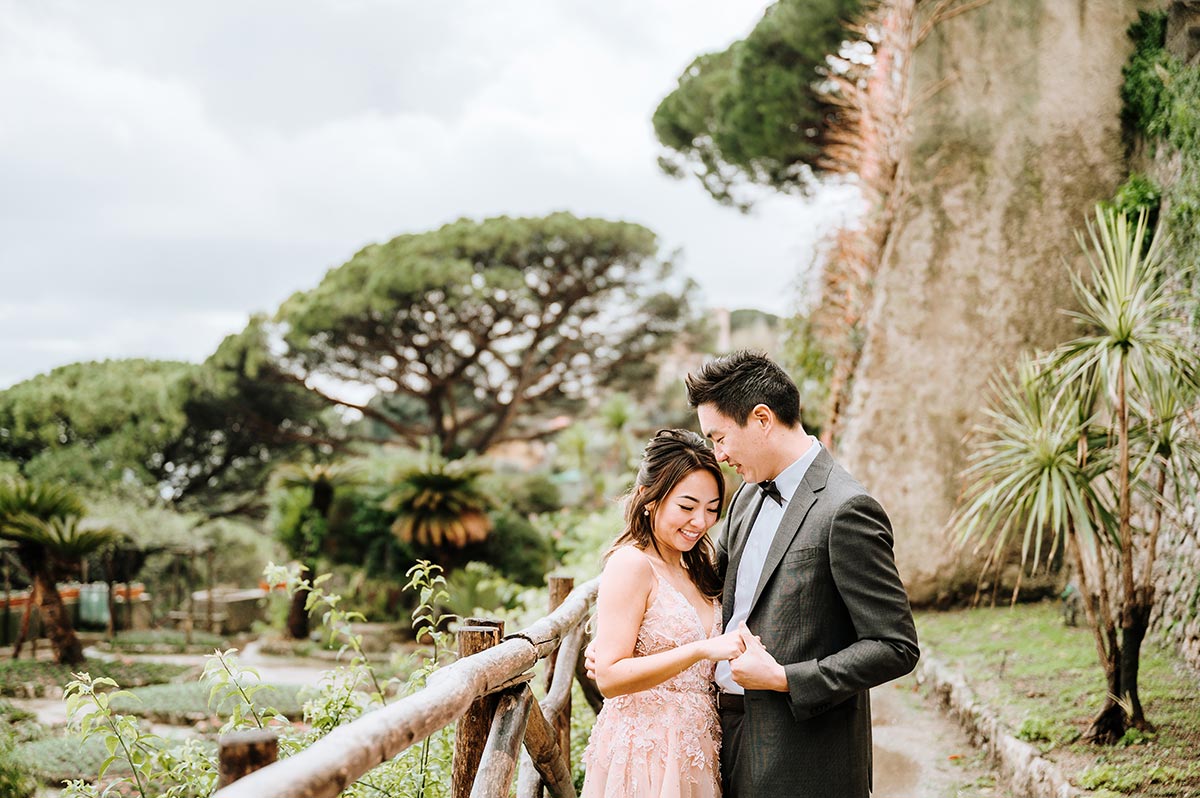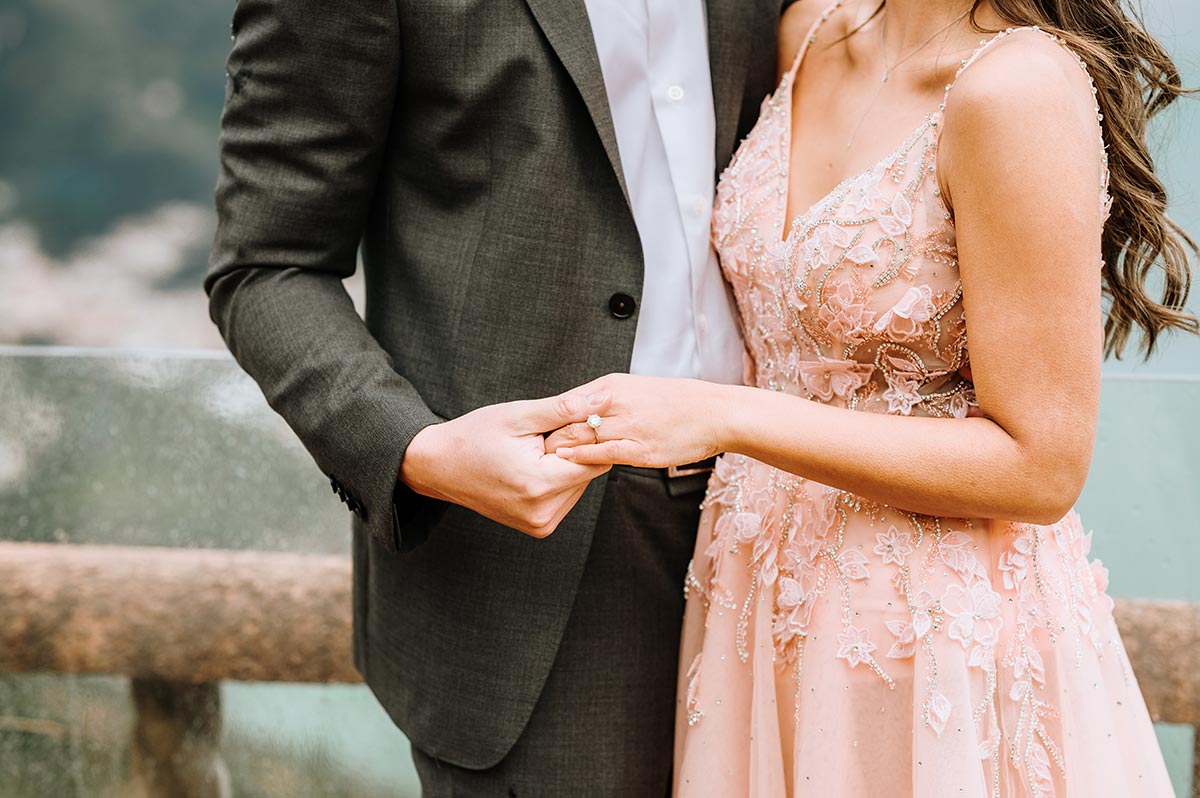 And you can concentrate on yourself: excursions, romantic dinner in the best restaurants, a trip by boat and much more. Everything revolves around you! All your thoughts and all your time can be dedicated to planning what you want to see and what you would like to experience.
Elope intimate wedding Ravello: a customized dream
An elopement is easier to organize, but it's not simple. Because you are getting married on your own is very important to focus on a customized ceremony.
This is one more reason, why couples fall in love with the idea of elopement. Because it's a very intimate experience, which connects the lovers as a couple. An Elope intimate wedding Ravello is often full of symbolic gestures and symbolic elements, which makes it even more emotional and meaningful. Your Photographer, your hairdresser, your makeup stylist will contribute to helping you set up an amazing elopement as well as a luxury wedding in Ravello and you will get back home with stunning photos, that will amaze your friends and family.
Create Timeless Memories with Elope Wedding Photographer Ravello: As a professional photographer, I know and understand the anxieties of my clients. Since it is one of those vital moments, which define you and let everyone know who you actually are, I come up with exciting Ravello elopement packages that make your wedding journey as hassle-free as possible. On your D-day, I am always there to seize the moments of love and joy through creating stunning photographs, which could bring up those feelings and excitements whenever you see them.
Cherish your Wedding Day's Memories with Elopement Wedding Photographer:
I like to document your D-Day in a manner that you would remember and cherish forever and ever. Seeking a beautiful connection with you, as well as the guests, I am present in the moment for documenting your special day in a wonderful but also efficient and relaxed way. [Wedding in Amalfi]
When you prepare your elopement or destination wedding in Ravello, don't forget to check out my portfolios. If my photography resonates with you, in case you can see yourselves in my photos, then feel free to contact an elopement wedding photographer. I would like to hear more about you, your love story, and of course, how you visualize this day to come.
Elopement Ravello
Ravello is certainly one of the best places on this planet for elopement, as well as intimate destination wedding ceremonies.
In case you are searching for a place with peaceful landscapes, mesmerizing light, and romance, then this is definitely an ideal place for you. We simply love every single thing that Ravello has to give and all of them make being an elope wedding photographer Ravello a unique experience.
Why Choose Emiliano Russo as your Elopement Photographer?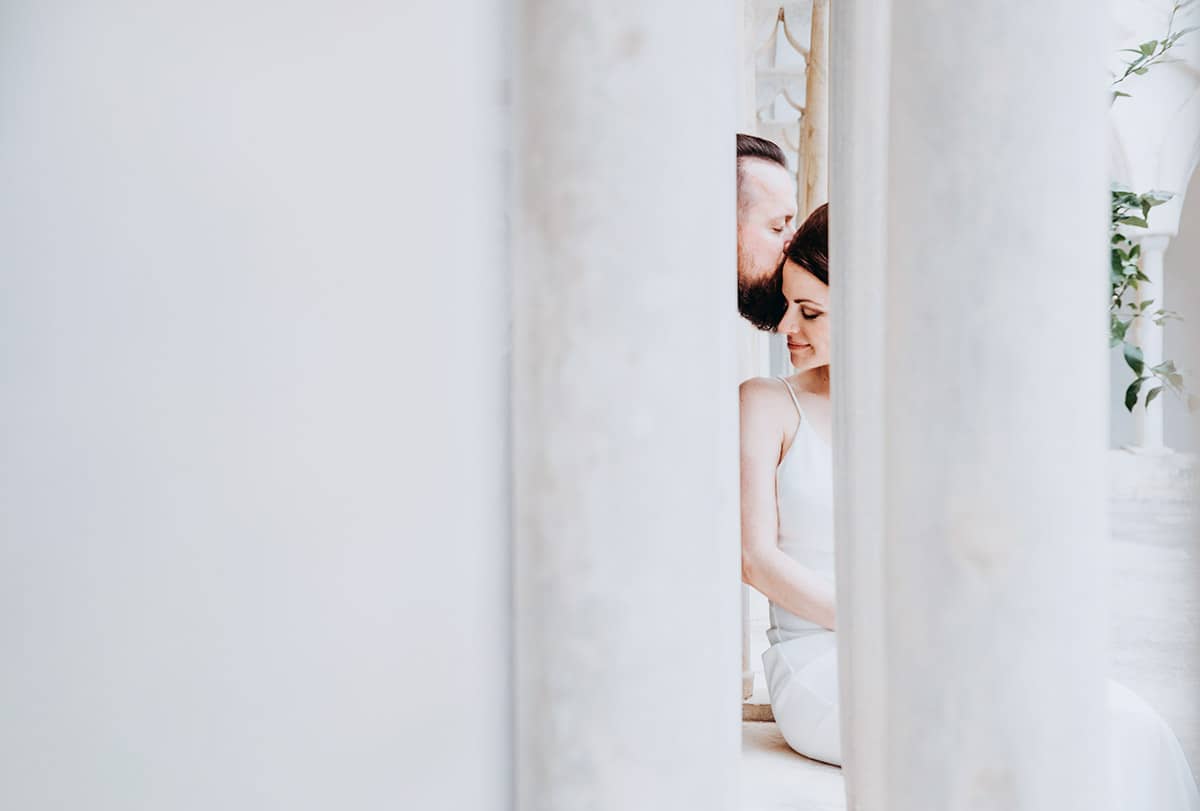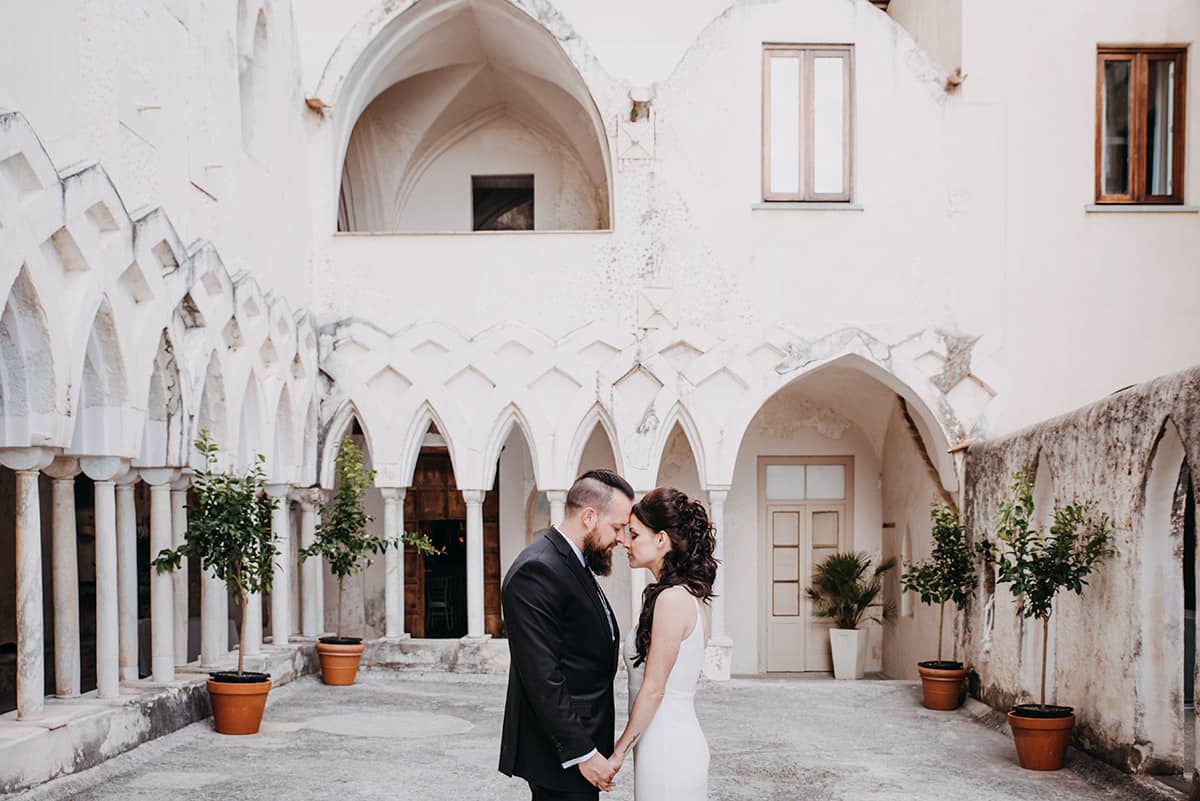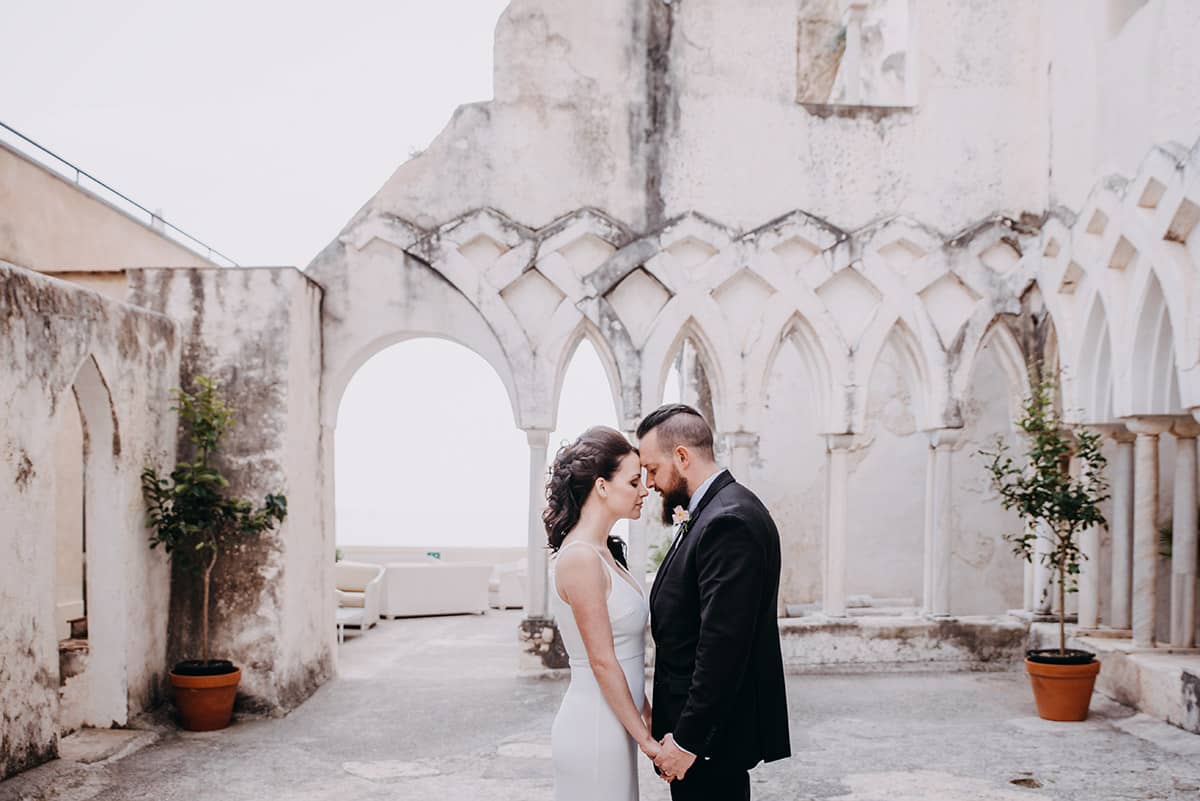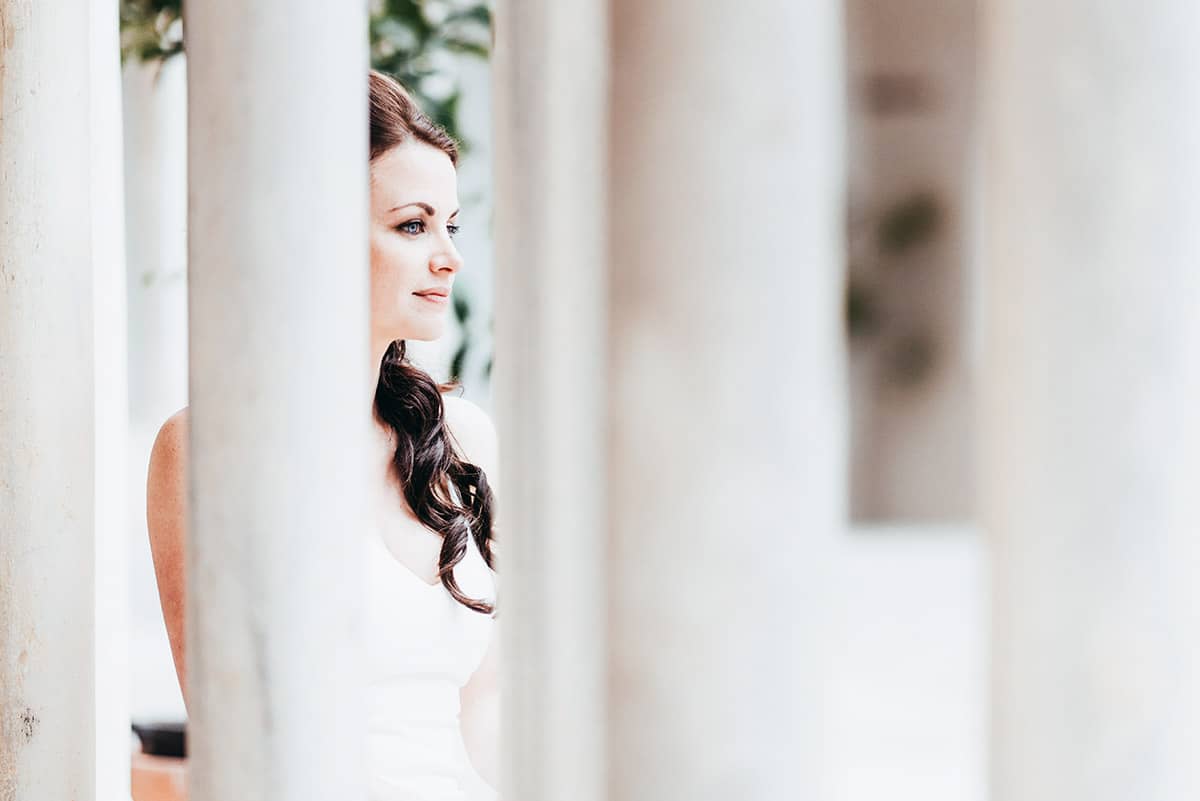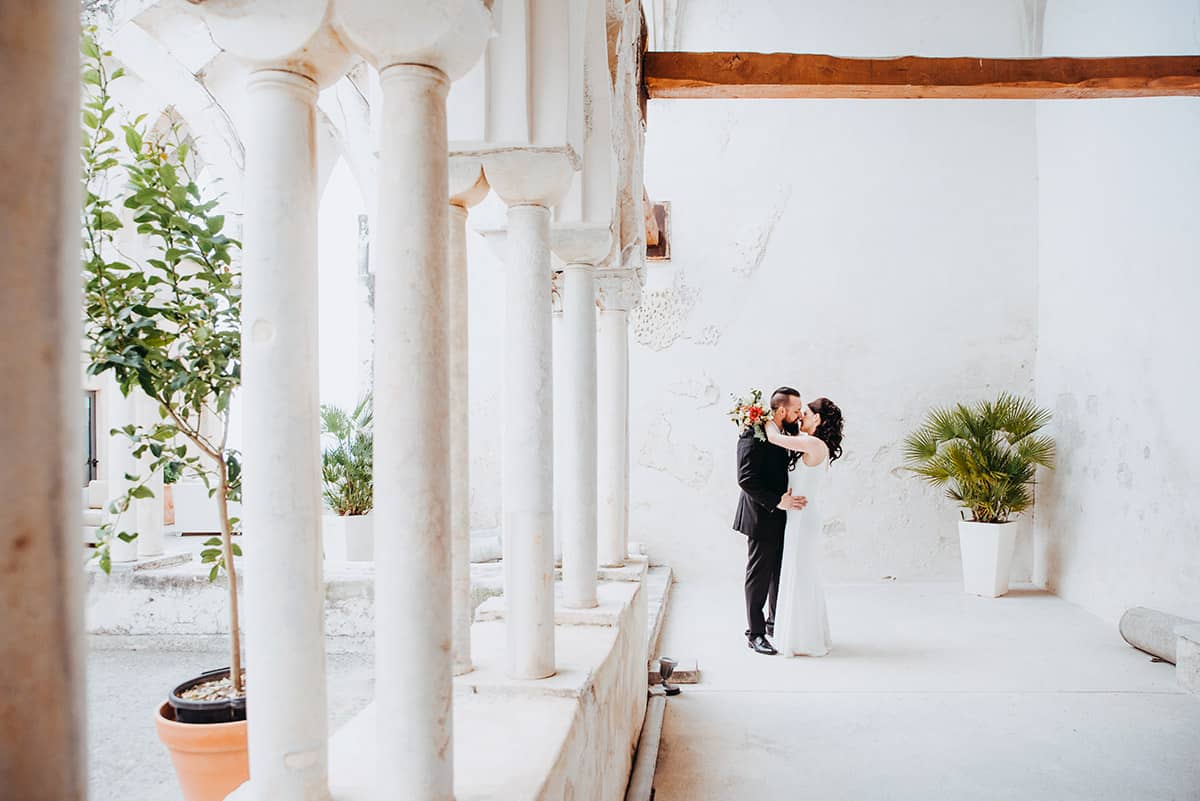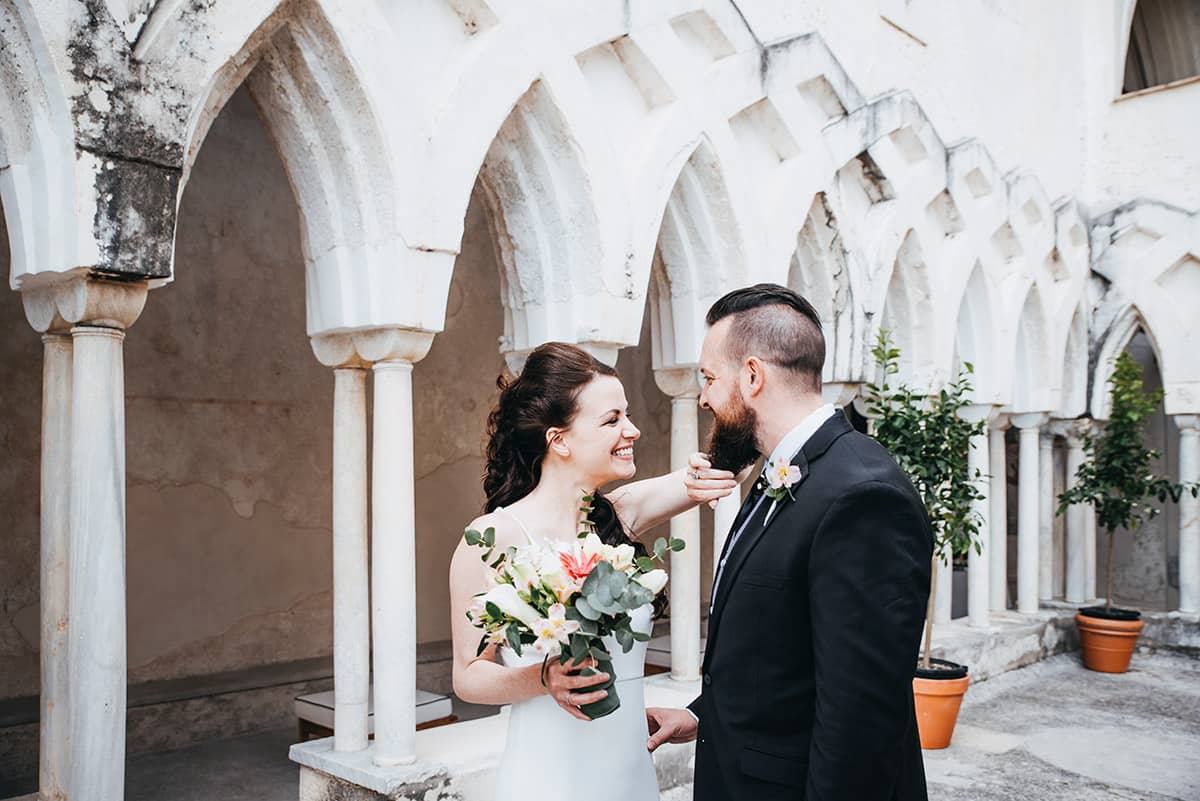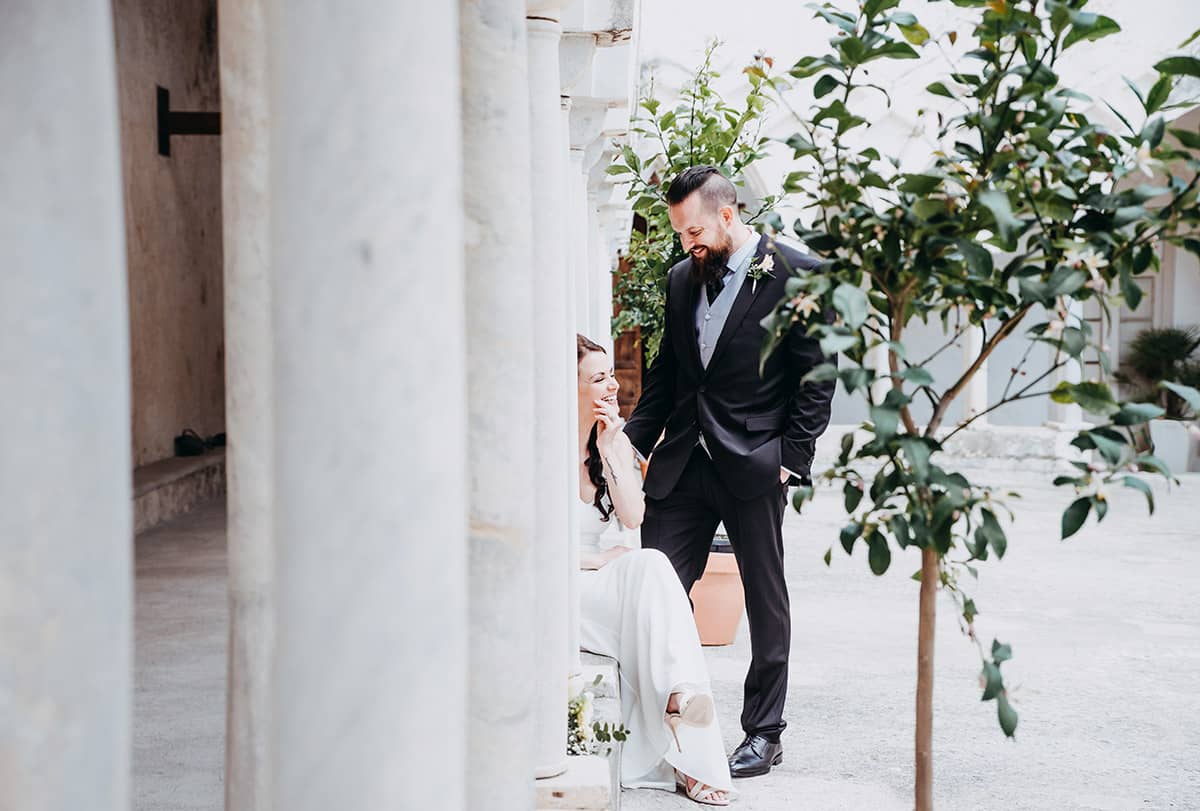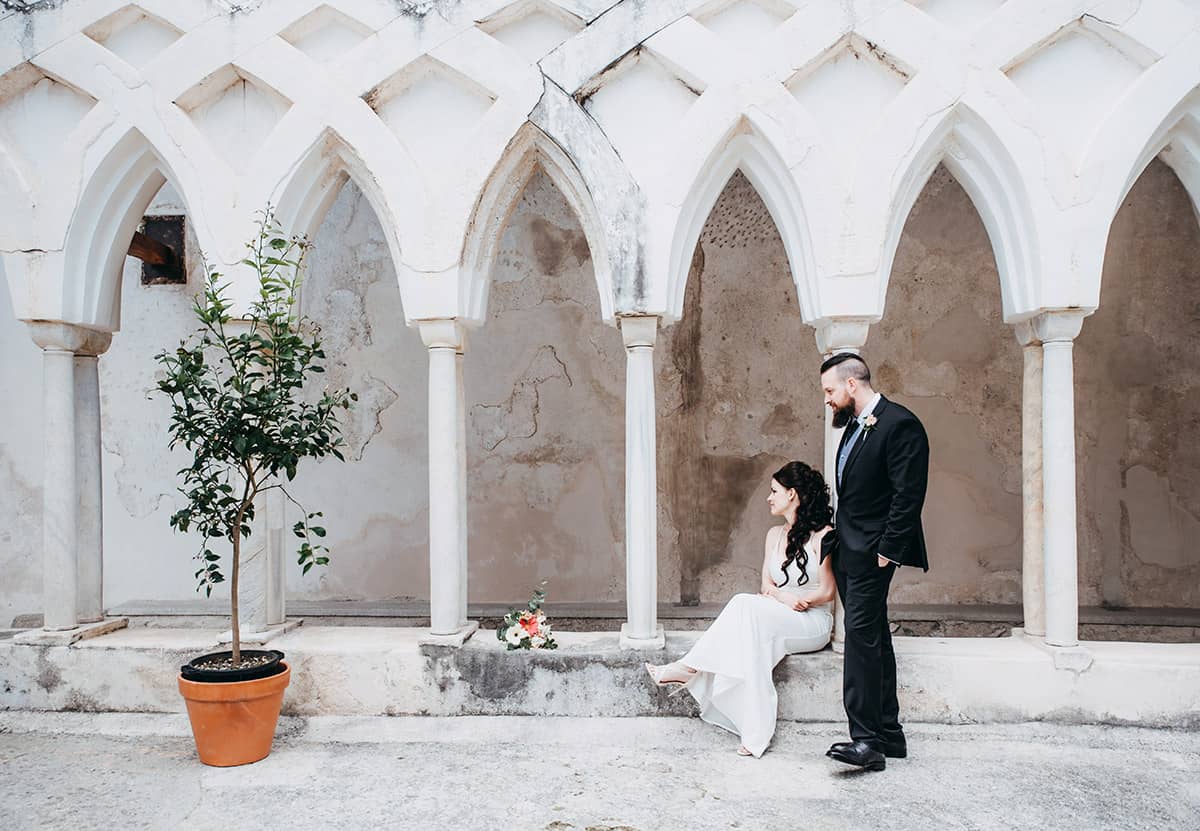 Passion is what I, Emiliano Russo want to offer you. A passion for photography, a passion for life, and a hunger for capturing intimate sentiments and details of the vital day of your entire life.
Not to mention, each and every wedding ceremony is a new opportunity for me, an elopement photographer to capture inner beauty and unique emotions, which bring two souls together. Being an elopement photographer, I love to capture those moments and emotions, which I not just see but feel at the same time. I don't only tell the beautiful story about your Elopement in Ravello but I love to tell the exclusive journey of inner beauty and love of two souls brought in love.
Fotografo Salerno | Destination wedding photographer | Amalfi Coast wedding photographer | ISPWP |
Why couples choose a Ravello elopement wedding
Eloping today doesn't mean anymore running away and tying the knot just the two of you because you don't have families' approval. Couples elope nowadays, because they need adventure, because they want to soak up the moment of the wedding in an intimate way or because they find it glam. Many couples choose Italy for eloping and we share with you how a Ravello elopement wedding can be. check the hotel Caruso weddings
Ravello elopement wedding: romance, fun, relax
When couples elope in Ravello, most of them decide to organize their elopement wedding on a romantic beach. There are many secluded places in Ravello, where it is possible to enjoy the elopement wedding have fun, relax and seize the day. A Ravello elopement wedding doesn't focus exclusively on the ceremony and on the party (when planned). An elopement wedding in Ravello is an experience, that can last one day or even more days.
Check also Sorrento wedding photographer works.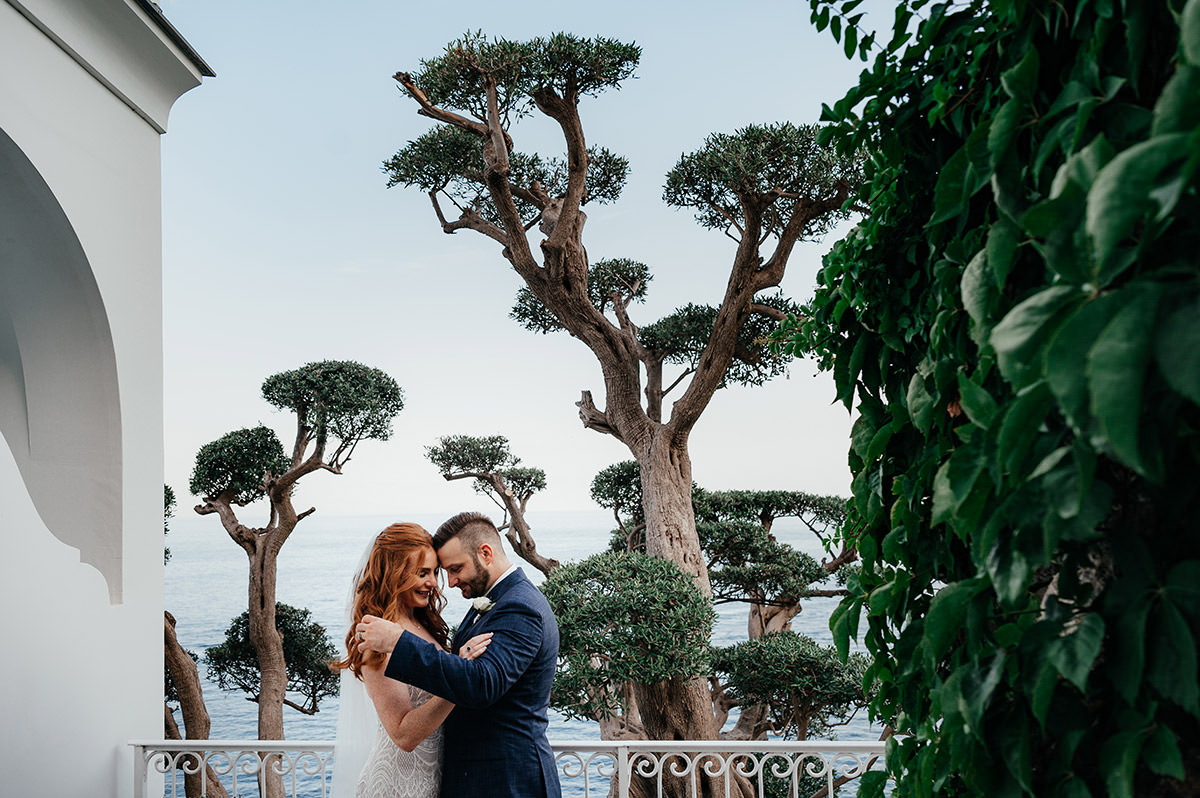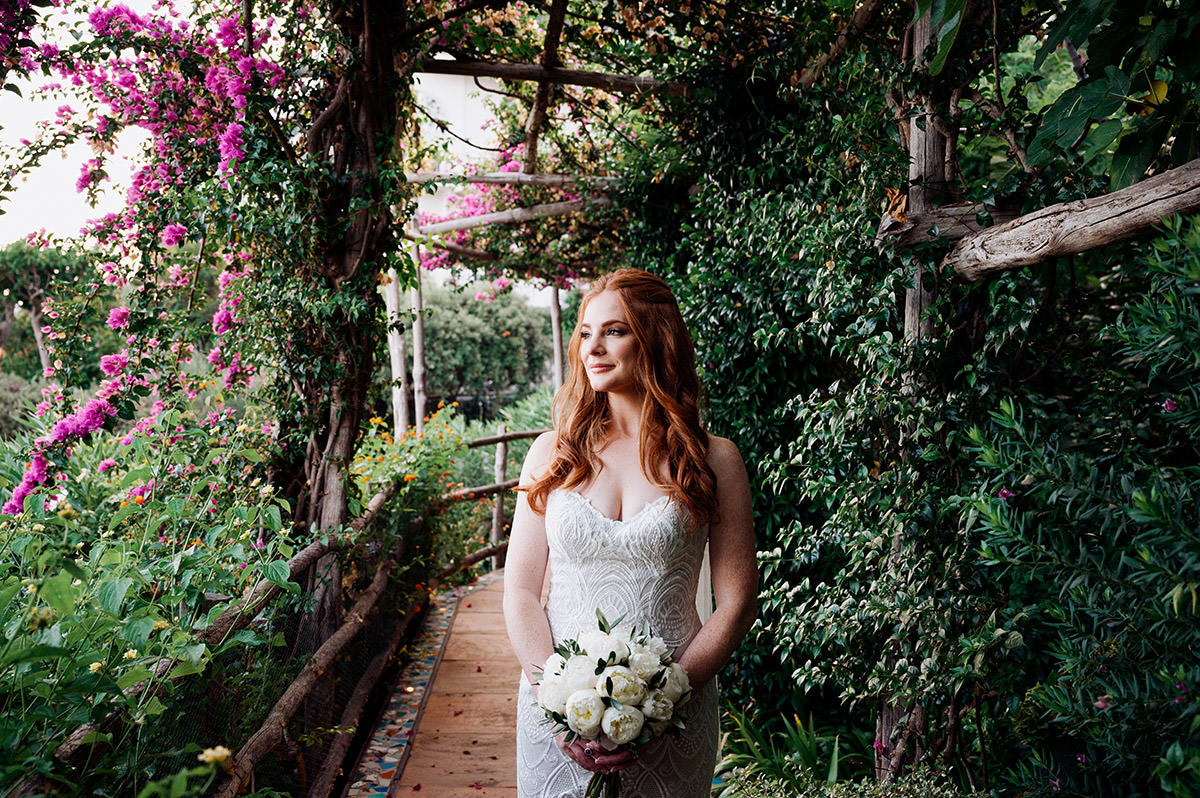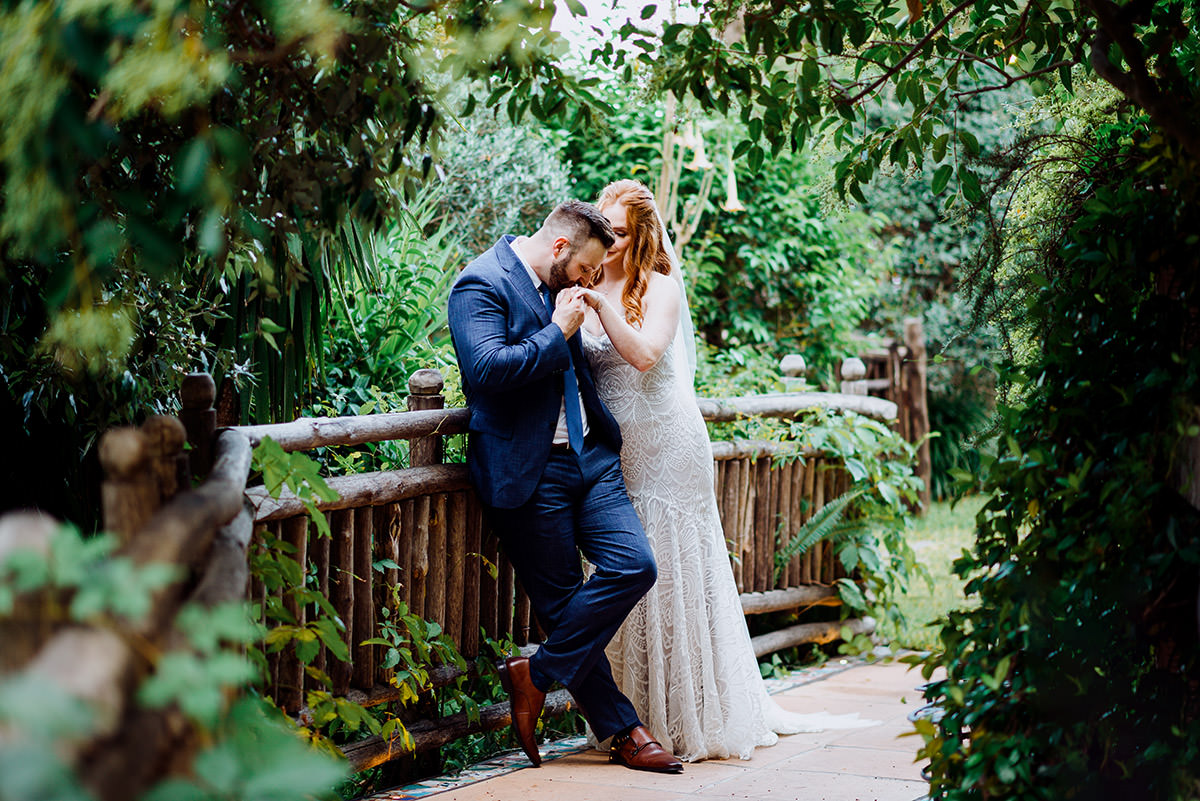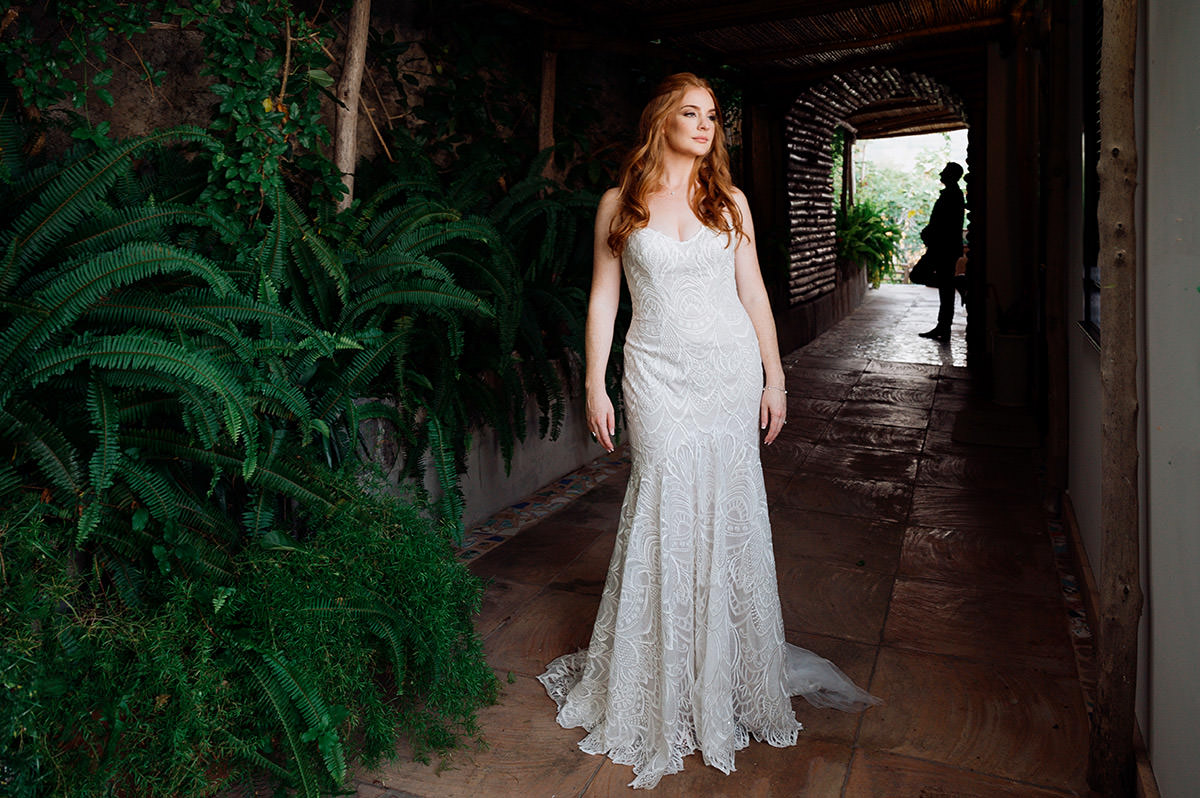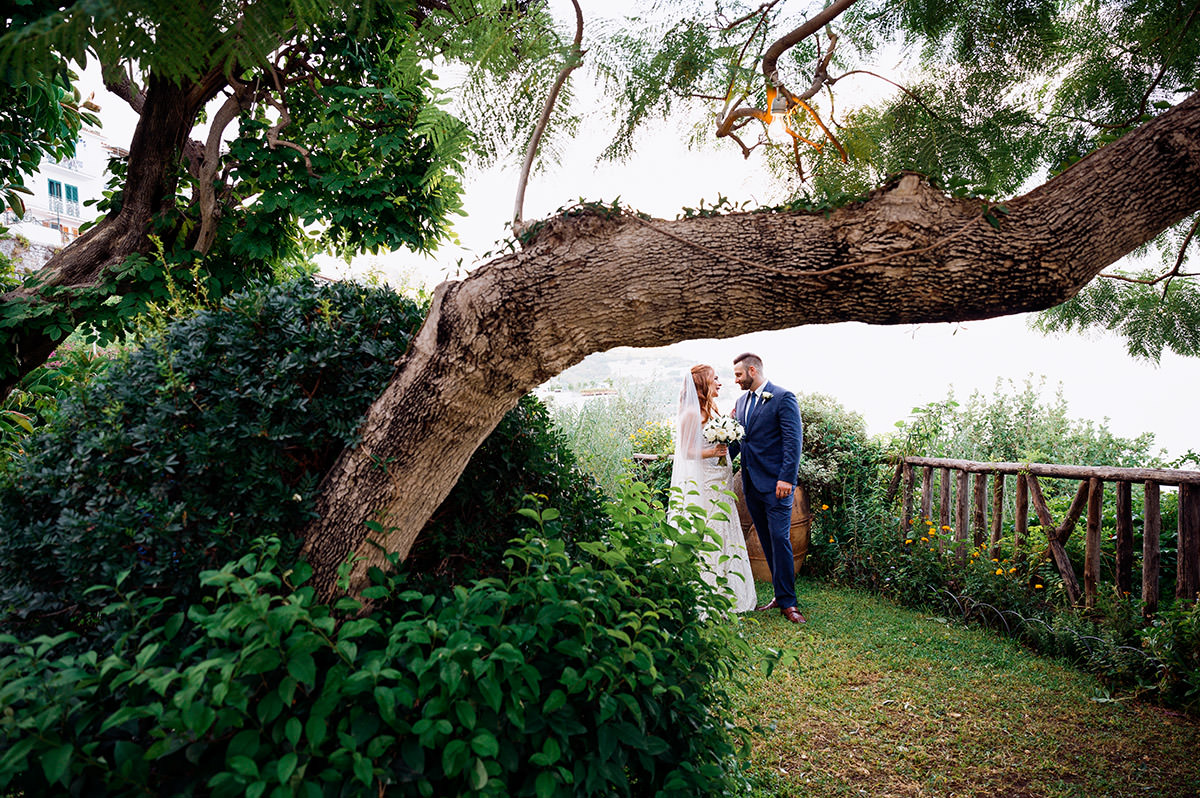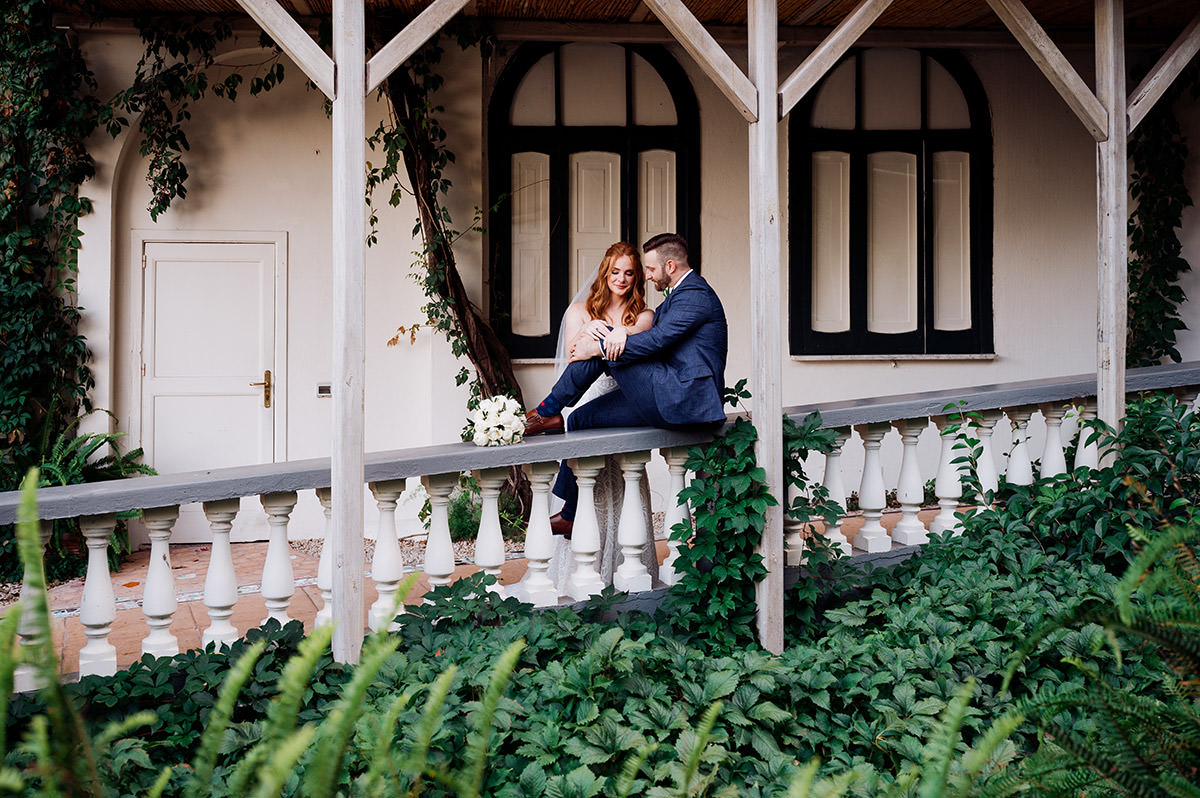 The couple alone or the couple, together with families and guests, can decide to make the elopement wedding Ravello funnier and more original in the following ways:
organizing a boat tour of the Amalfi Coast
renting a scooter or riding a Vespa along the scenic Ravello roads
dance with the bride in the centre of Ravello
A Ravello elopement wedding offers a big array of various opportunities because the weather is almost always good because Italians are friendly and there are many amazing indoor and outdoor activities to do in Ravello.