Elopement photography Positano
Couples, who decide to elope to Positano know very well, that elopements are just as important as big weddings.
Therefore, they require to be organized carefully and with plenty of time. Also, couples, who go for an elopement, know how crucial the role of the Photographer is also in this occasion as well as a simple engagement.
In fact, the Photographer is the only person, who will take photos of you that day and he is conscious of the big intimacy of elopements that can start from Positano and end up with a luxury boat tour around the Coast.
Elopement Photography in Positano: pictures of you
When organizing your elopement as well as a wedding proposal, make sure to plan carefully the details: for example, where you want to sleep, how you imagine your breakfast with your fiancè on that day, and similar things.
Imagine having photos of you making breakfast for each other: these little moments are easy to forget, but the elopement pictures will capture all these precious things and you will have the joy the reliving those moments every time you will look at your pictures.
Check my profile on weddings abroad guide.
Positano is plenty of wonderful places, where to set up the ceremony. And your elopement Photographer will help you choose the best light conditions and the best venue for having an elopement in style.
You should put your trust in Emiliano, as Positano wedding photographer will manage at the best every moment of your elopement in Amalfi Coast.
If you want to know more about Elopement Photography in Positano, don't miss out on Positano Elopement. And for a deeper insight into elopement in Italy, don't miss out on this
Apulia | Capri | Sorrento | Rome | Umbria
We are here to guide you for a perfect elopement in Italy! Do you want to elope in the heart of picturesque Italy? Are you dreaming about a ceremony surrounded by the azure waters of the Mediterranean Sea?
Imagine you in Positano and your wedding day, the wonderful view of the coast towards the sea, and the high light of a sunset on the horizon while decided to spend the rest of your life together. Positano is truly breathtaking and you'd be hard-pressed to find anywhere else in the world that can rival its ancient pines and silvery-blue sea.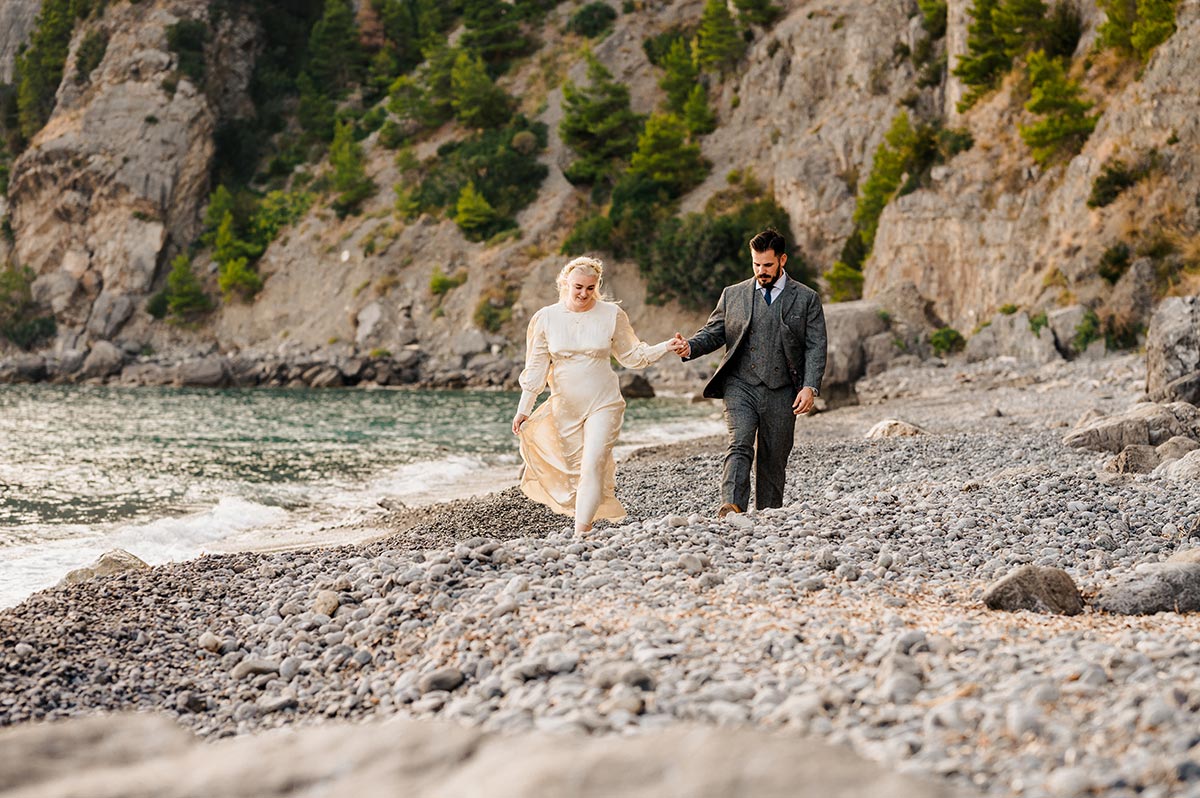 We love capturing authentic athmospheres in every wedding. Our storytelling starts from your "persona". Your state of mind is the key factor of our work.
We are like "translators" of a meaningful slice of you, the light, the backdrops, the italian views and our sensitivity by delivering all of this in a picture.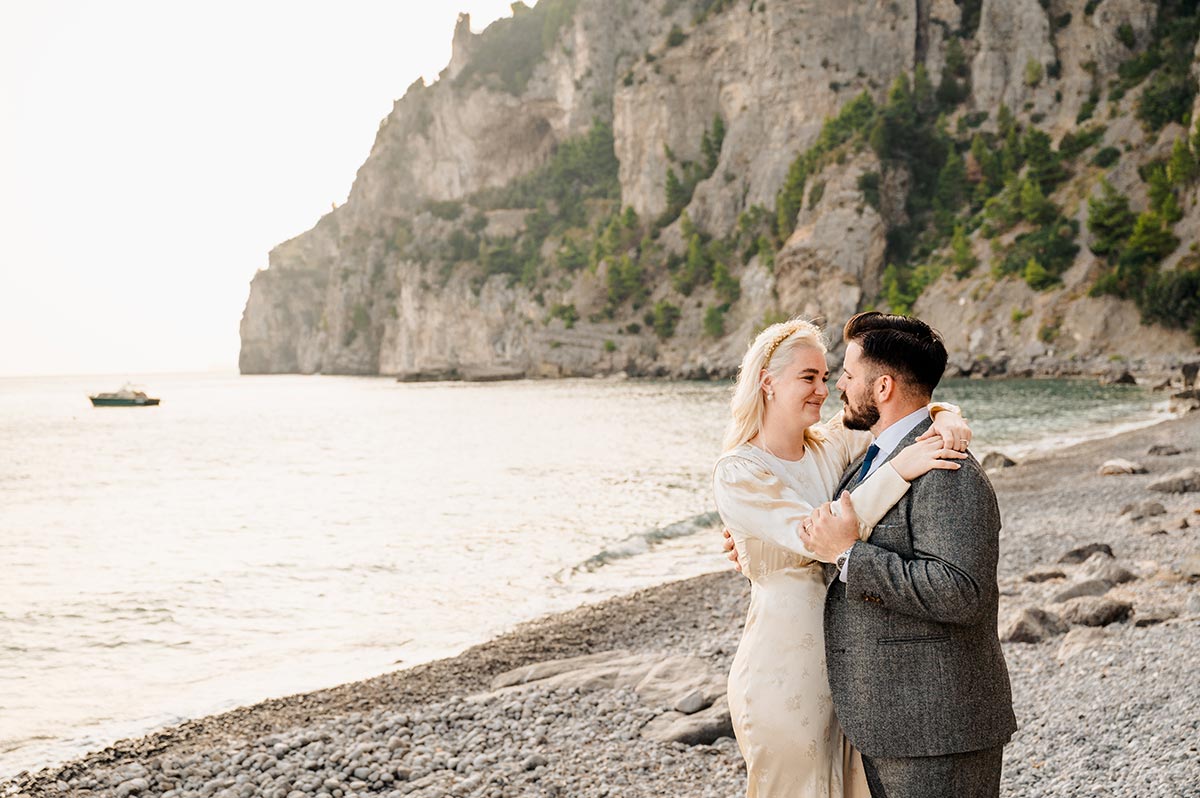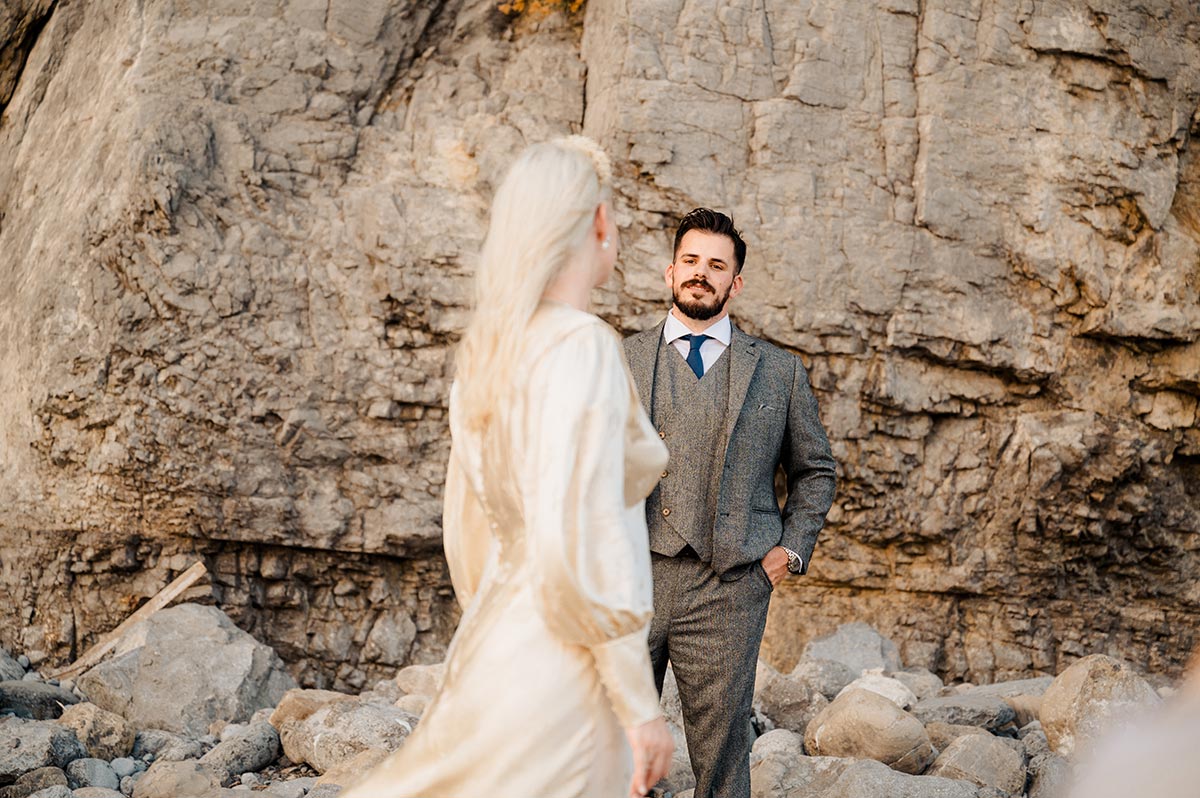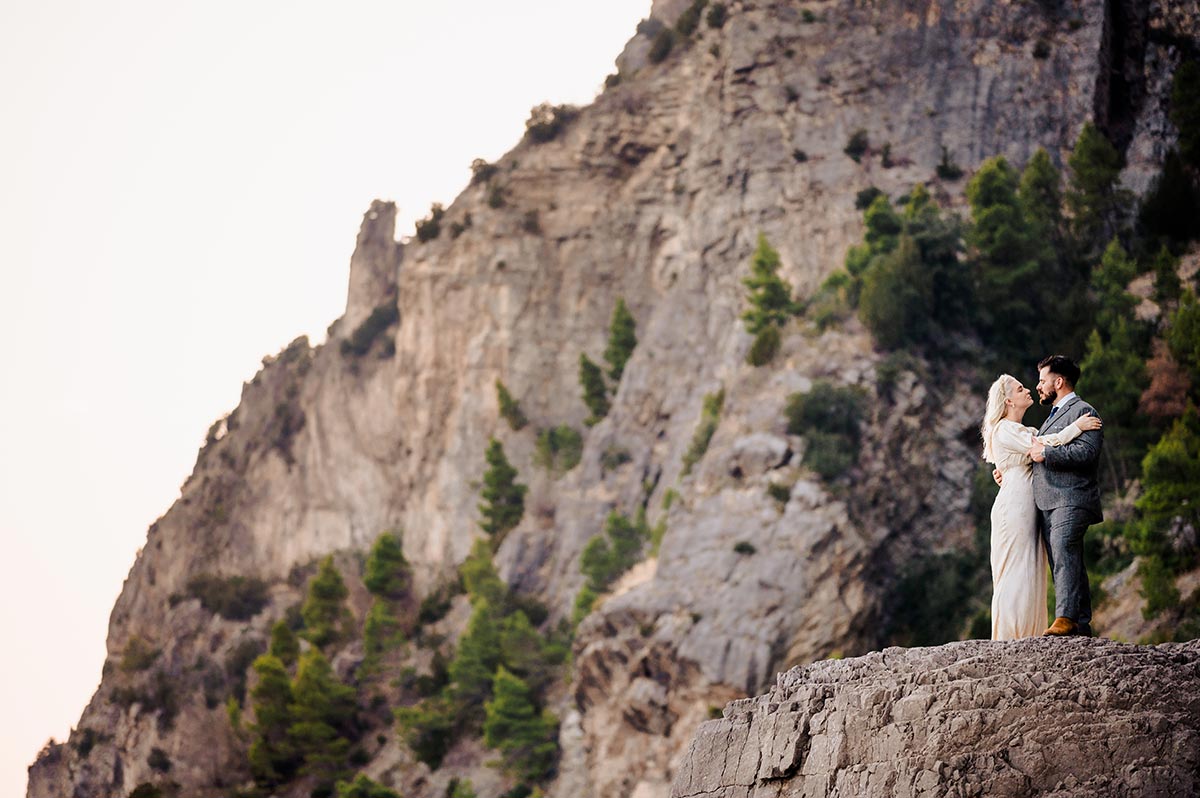 if you like my pictures then we surely have something in common, something deep in yourself that I can see.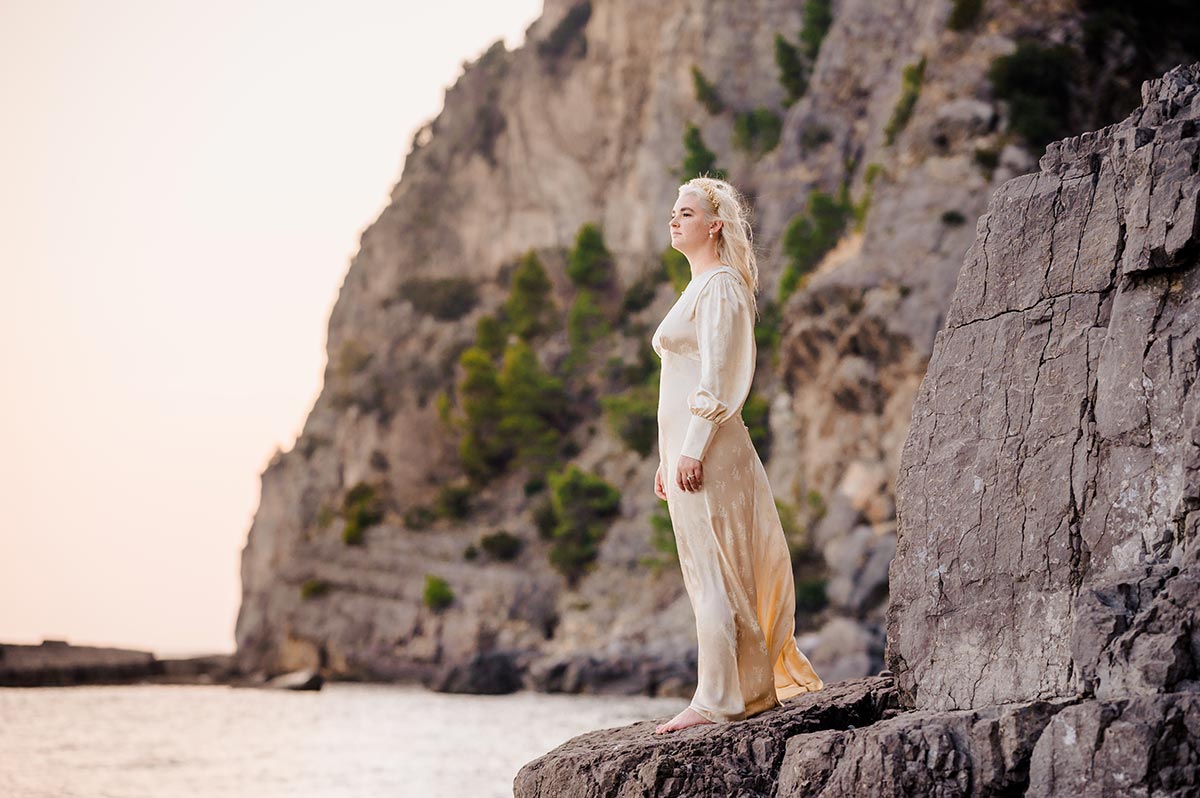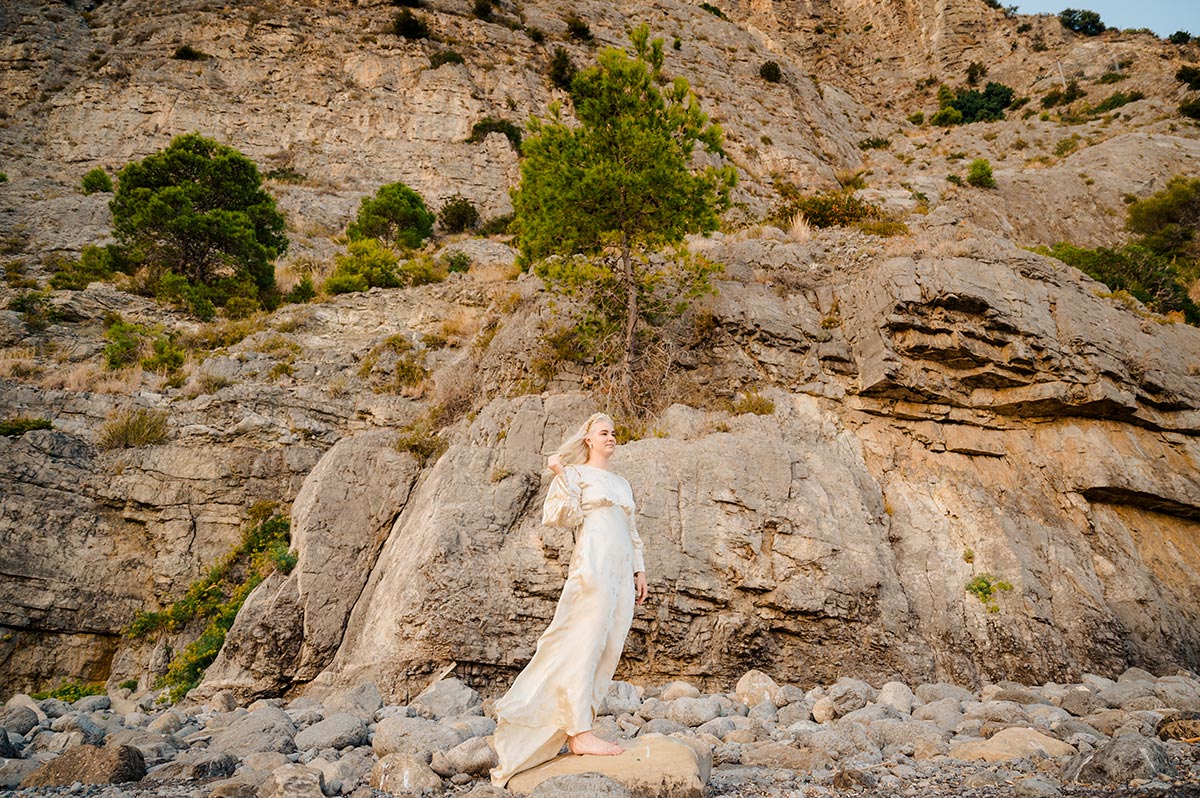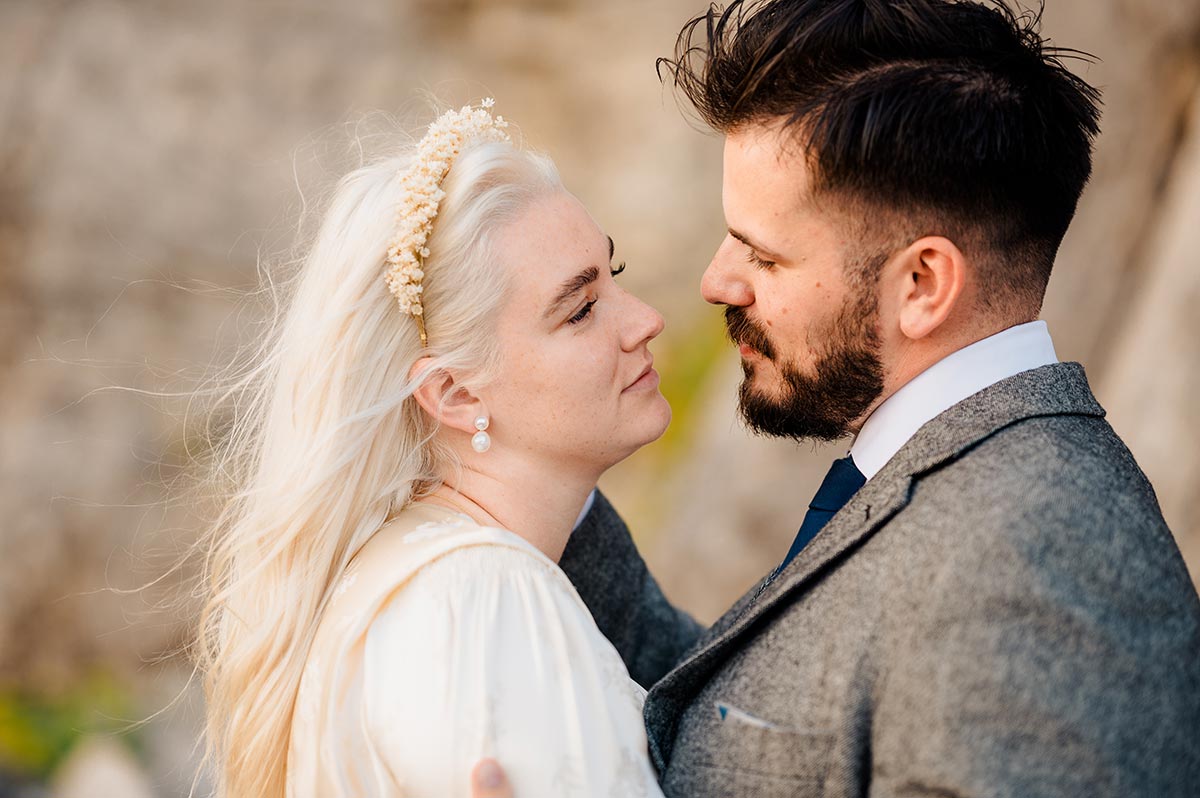 Elopement in Positano is a very special moment, the perfect occasion to celebrate your love for one another, by taking a spontaneous trip that will leave a lifetime of amazing memories. Elopement in Italy is the choice of couples who search for a unique experience to celebrate their marriage. They want to be special and unique but without spending a lot of money.