DESTINATION WEDDING PHOTOGRAPHER
Delia used to live in San Gregorio Magno when she was a child.
We wanted to create something special as a pre-wedding and engagement shooting and not an "already seen" stereotypical shooting in a destination wedding on the beach or in a commonplace.
In touch with your authenticity
I loved the time I spent with them. The wedding planner who followed us on this adventure was also very helpful. It's been nice starting from the Franco and Enza Holiday house.
The place is very picturesque and historic. It gave us the right atmosphere to create catchy photographs from the past in black and white.
Then we kept going along the path of the town in order to get inspired by backdrops, natural light, and colors we found there. There were great connections between us and I immediately felt like something really special was building up in this engagement shooting in Italy.
Then we wanted to reach the ruins of a Castle and we got there in a short time. Fortunately, the places were not so far from each other. The sunlight was perfect, yet still a bit cold in the air in March. I really liked their facial expressions and their attitudes.
It was like a timeless moment between the hallways soon after the castle, while we were walking around the place. Further, we wanted to shoot between some olive trees. They are very common in that location and also we grabbed amazing and romantic pictures. In the end, we decided on a river backdrop and we, fortunately, found it again in a very short time.
The final part of the shooting is very moody and it is quite representative of their story, yet at the same time also of my visions.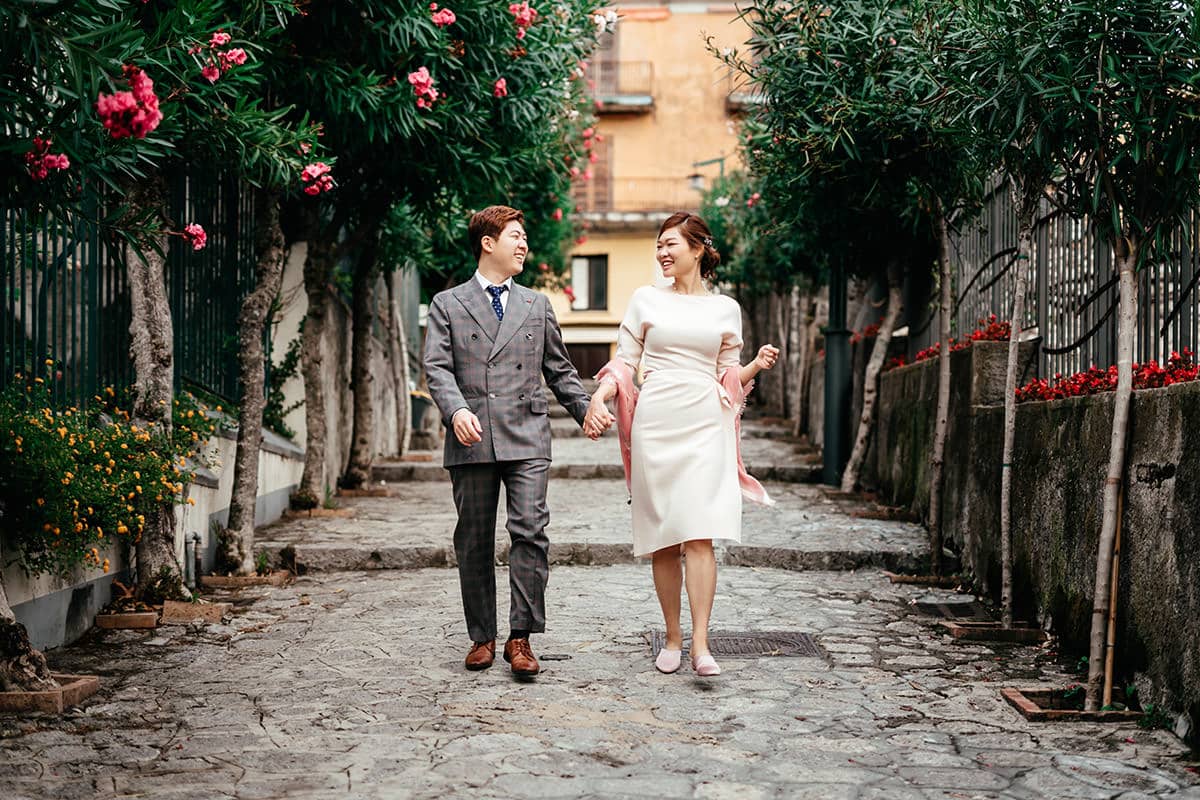 We love capturing authentic athmospheres in every wedding. Our storytelling starts from your "persona". Your state of mind is the key factor of our work.
We are like "translators" of a meaningful slice of you, the light, the backdrops, the italian views and our sensitivity by delivering all of this in a picture.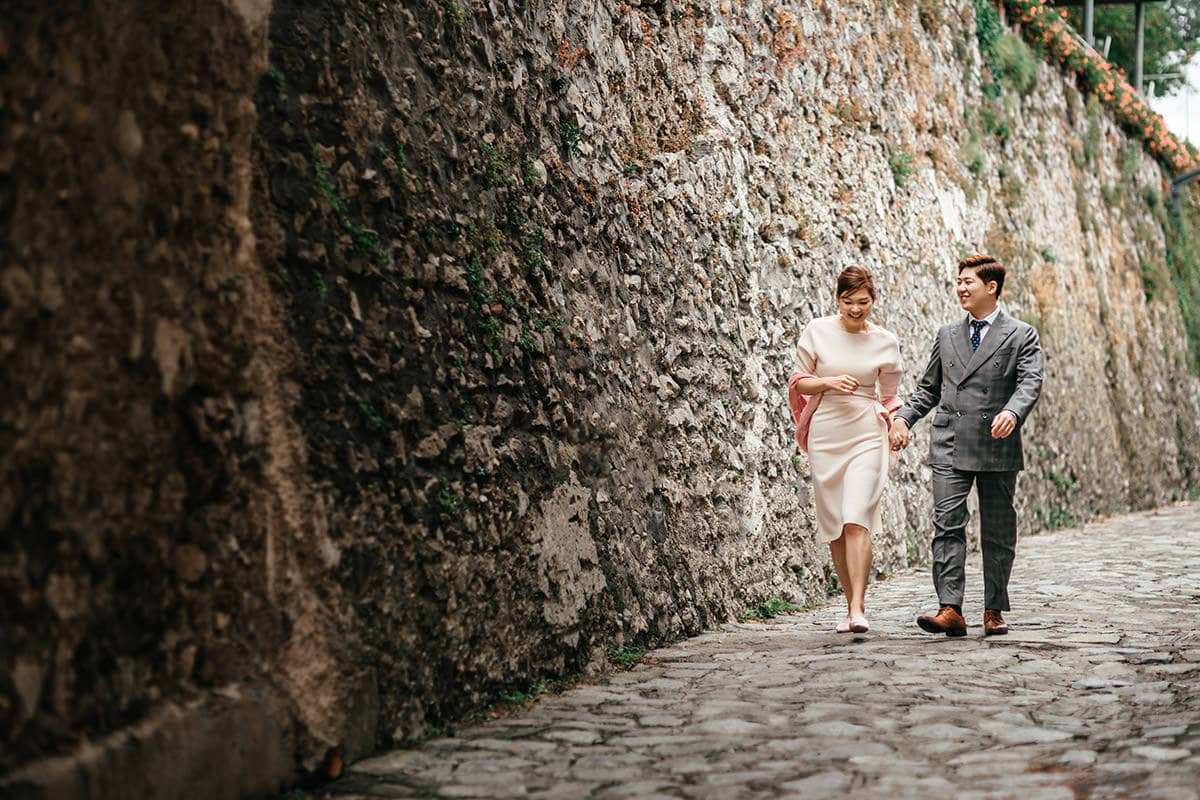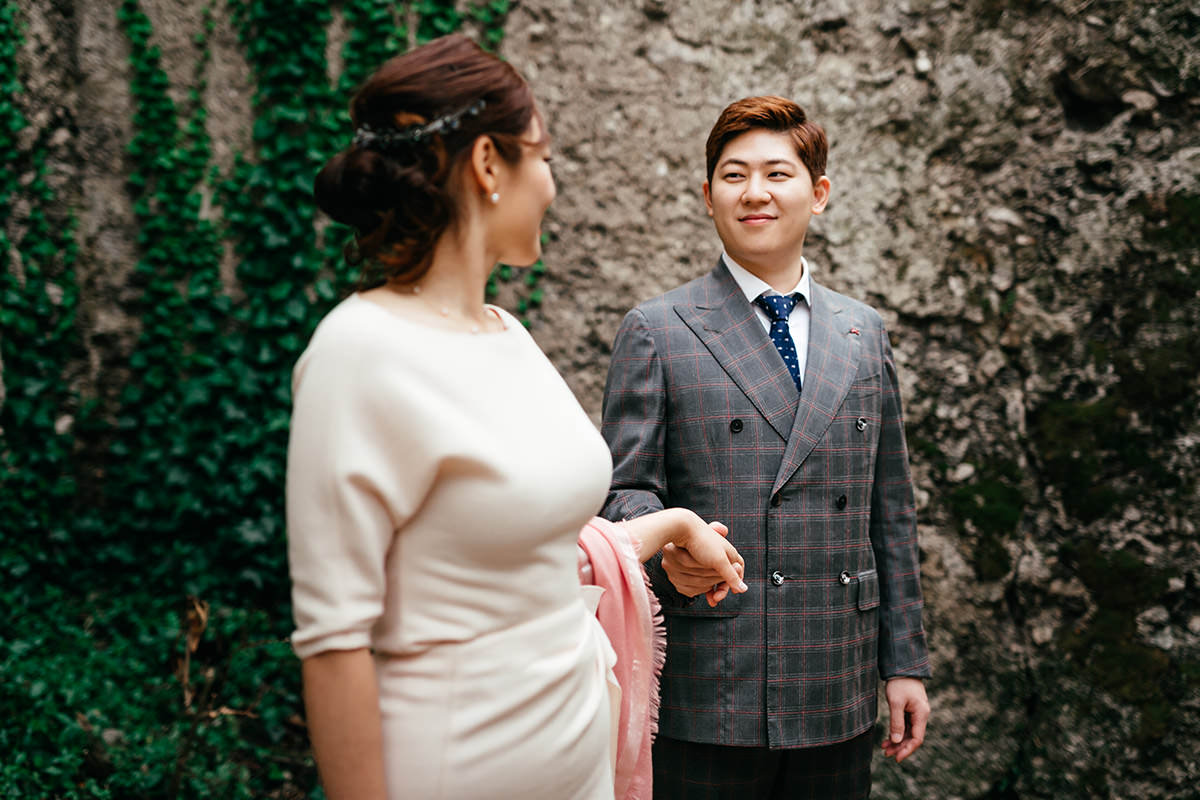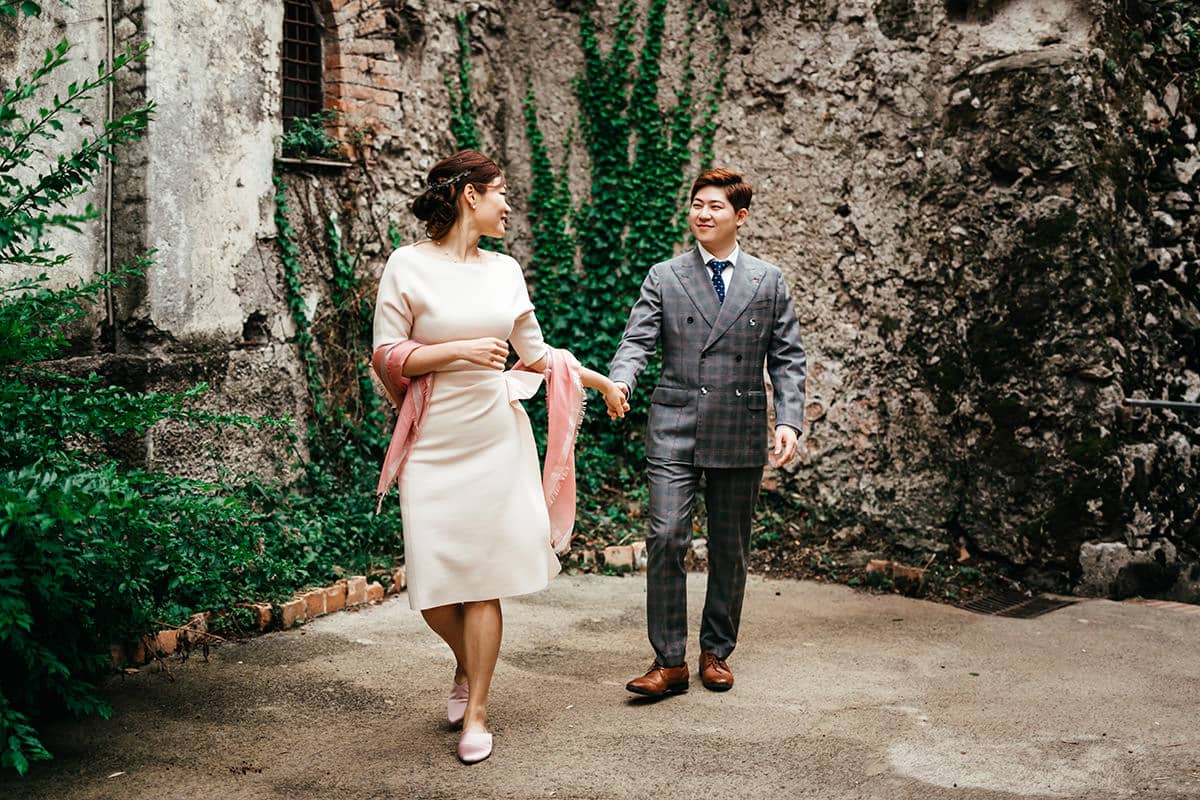 if you like my pictures then we surely have something in common, something deep in yourself that I can see.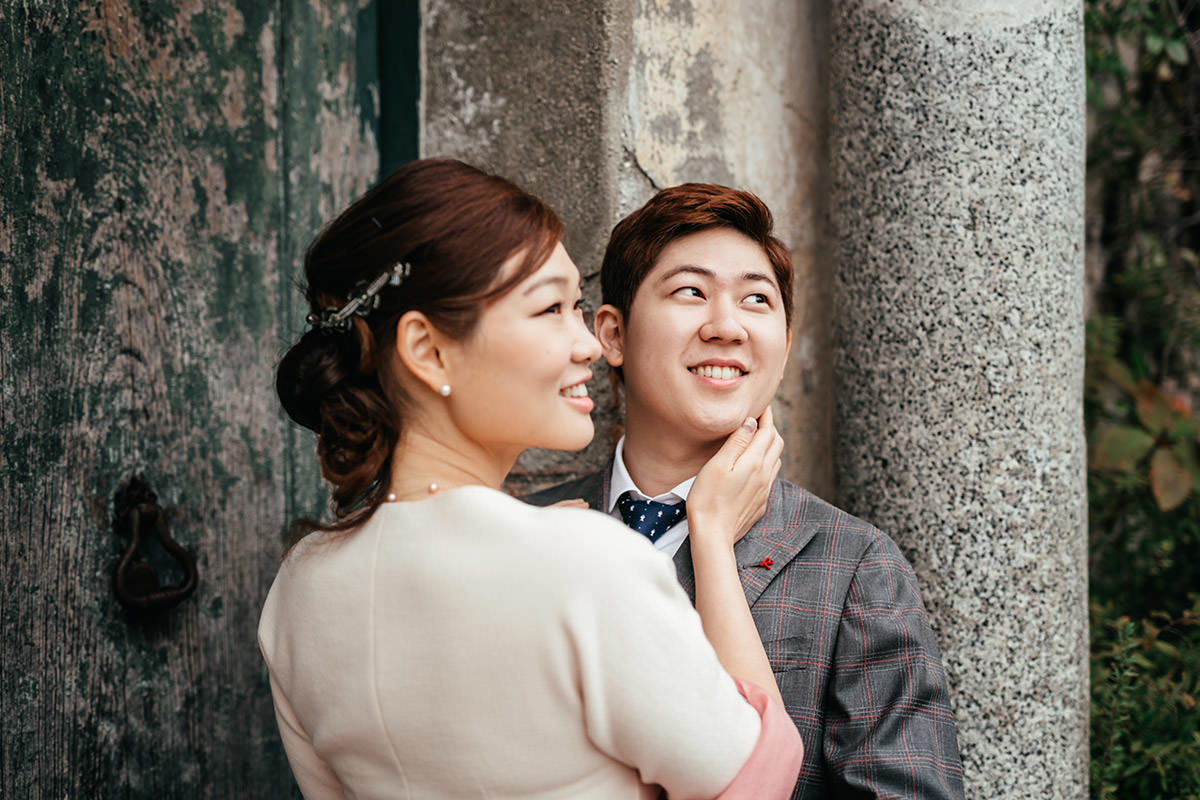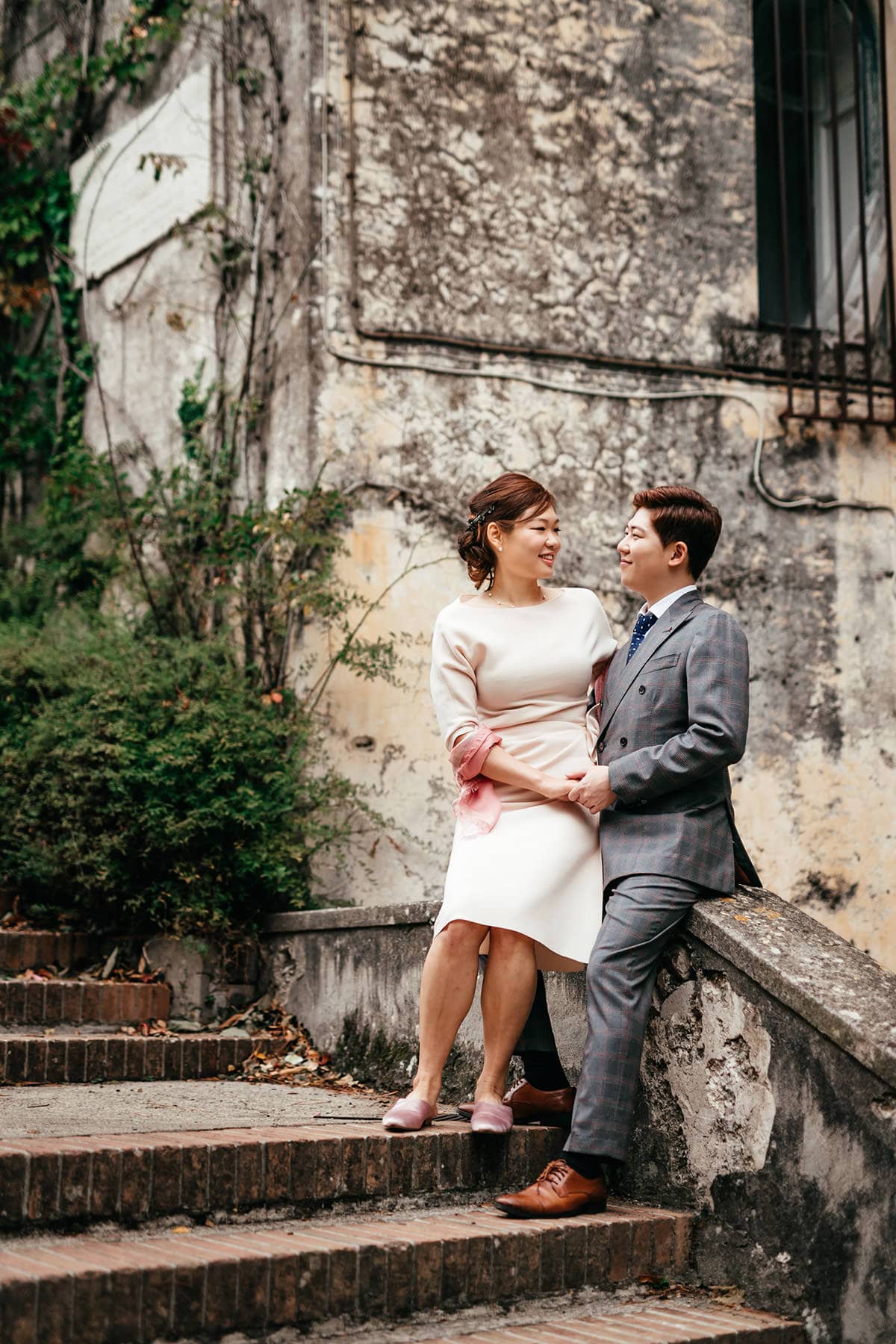 Engagement shooting in Italy
Music has been a great component of this meeting as we all are in love with it. Delia is a singer and also Guerino plays instruments. I used to work on the radio when I was very young.
If you are looking for an engagement shooting in Italy you might be inspired by this story, or you also can be inspired by other amazing shootings we've been taking so far. We will try to represent your personality anyway without putting you in the silly cage of a ridiculous pose.
Check out our works as wedding photographer in Umbria and weddings in Florence.