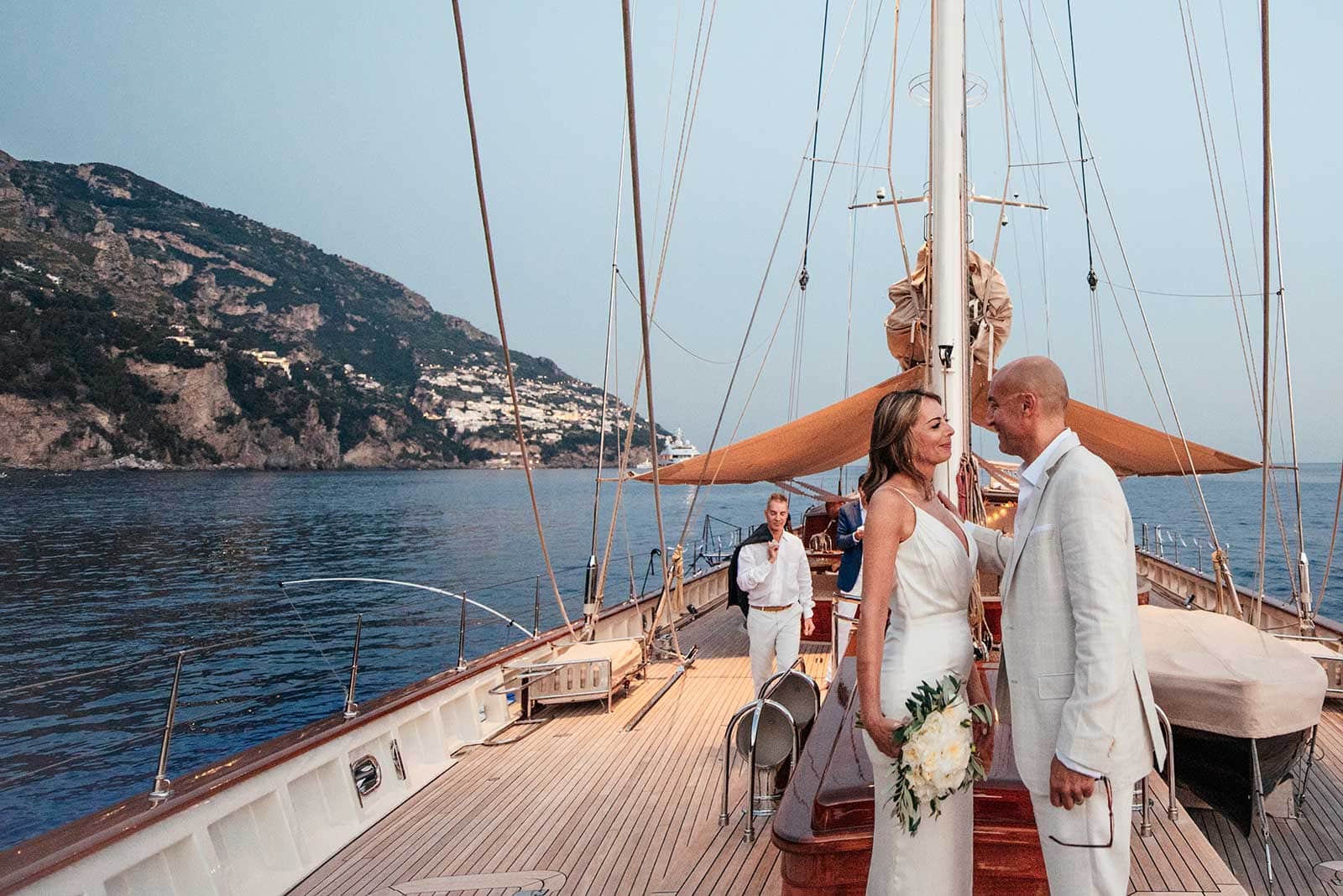 Yacht tour shooting Amalfi Coast
Yacht tour shooting Amalfi Coast: the greatest memories of your Holiday in Italy. Get down to the sea level and admire the stunning beauty of the Coast
Great memories of your experience: Yacht tour shooting Amalfi Coast
There is no better way to experience the beauty of the Amalfi Coast, than by yacht. Getting down to the sea level, it's possible to admire both the amazing natural settings and the villas, plus the hotels and fascinating houses of the coast. So, what are you waiting for?
DESTINATION WEDDING PHOTOGRAPHER
Book now your Yacht tour shooting Amalfi Coast.
Yacht tour shooting Amalfi Coast: great memories of your Holiday As an Amalfi Coast Photographer, I'm often asked to accompany couples, families, tourists on a yacht tour of the Amalfi Coast. What to expect from a photographic shooting of this kind? You will get amazing pictures of you surrounded by the glowing Amalfi Coast nature. For example, you can experience a stunning sunrise.
Sunrise is one of the most peaceful moments of the day. On a yacht, you will be able to see it in all its purity. Thanks to your professional Holiday pics you will relive these precious moments forever.
If you do not fancy getting up early, you can consider the possibility to set up a Yacht tour shooting Amalfi Coast later in the day, so to catch the incredible sunsets on the Amalfi Coast. Photos were taken during the "golden hour", have their special and unique taste.
Yacht tour shooting Amalfi Coast: the details count
Your Amalfi Coast wedding Photographer will be happy to insist with his camera on the details of your yacht tour.
Candid photos, portraits, striking sunset silhouettes…your photographic Holiday album will be a treasure, that you will share again and again with your family and friends, getting back from your memorable experience on the Amalfi Coast.
For having the best results, it is highly recommended to plan ahead your Yacht tour shooting Amalfi Coast. In fact, the Amalfi Coast in high season is very popular.
Ask your Amalfi Coast Photographer and he will be more than happy to help you with the whole organization.
Fotografo Salerno | Destination wedding photographer | Amalfi Coast wedding photographer | ISPWP |