Framing your Love big day: Why We're the Best Arezzo Wedding Photographers
Getting married in Arezzo is already a great choice, but the decision to hire a wedding photographer in Arezzo is even more so. Capturing your wedding day in the best possible way makes it one of the most memorable days of your life.
Hiring the best Arezzo wedding photographer is crucial to preserving these precious memories for a lifetime. You can find many talented wedding photographers in Italy, but we stand out with our experience, expertise, and passion for capturing every detail and emotion of your big day.
Why Arezzo is the Ideal Destination for Your Wedding Photography
As Arezzo wedding photographers, we have had the privilege of meeting many couples who have chosen Tuscany as their wedding destination. However, finding couples who choose Arezzo as their wedding location is rare. Arezzo is an ideal place for a wedding photographer, and its unique allure sets it apart from other, more touristy Tuscan cities.
The atmosphere in Arezzo is quieter, and the city invites you to experience it slowly, enjoying it one sip at a time. Getting lost in its ancient streets or sitting in one of the many restaurants and watching the city move relaxed is a beautiful experience. For a wedding photographer, Arezzo is full of opportunities and inspiration. Its history is evident everywhere, from Etruscan and Roman ruins to medieval and Renaissance architecture.
Every church in Arezzo, whether famous or not, has a masterpiece to offer, from the cycle of frescoes by Piero della Francesca in San Francesco to the wooden Crucifix by Cimabue in San Domenico. The Piazza Grande, the city's symbol, is breathtaking with the beautiful architectural works that have made it one of Italy's most famous squares.
Despite its artistic and historical importance, Arezzo has managed to preserve its human dimension, creating an intimate atmosphere that is increasingly hard to find in urban contexts. It is one of the reasons why this town is an ideal location for an Arezzo wedding photographer. It offers countless opportunities for unique shots, original views, and endless photography ideas.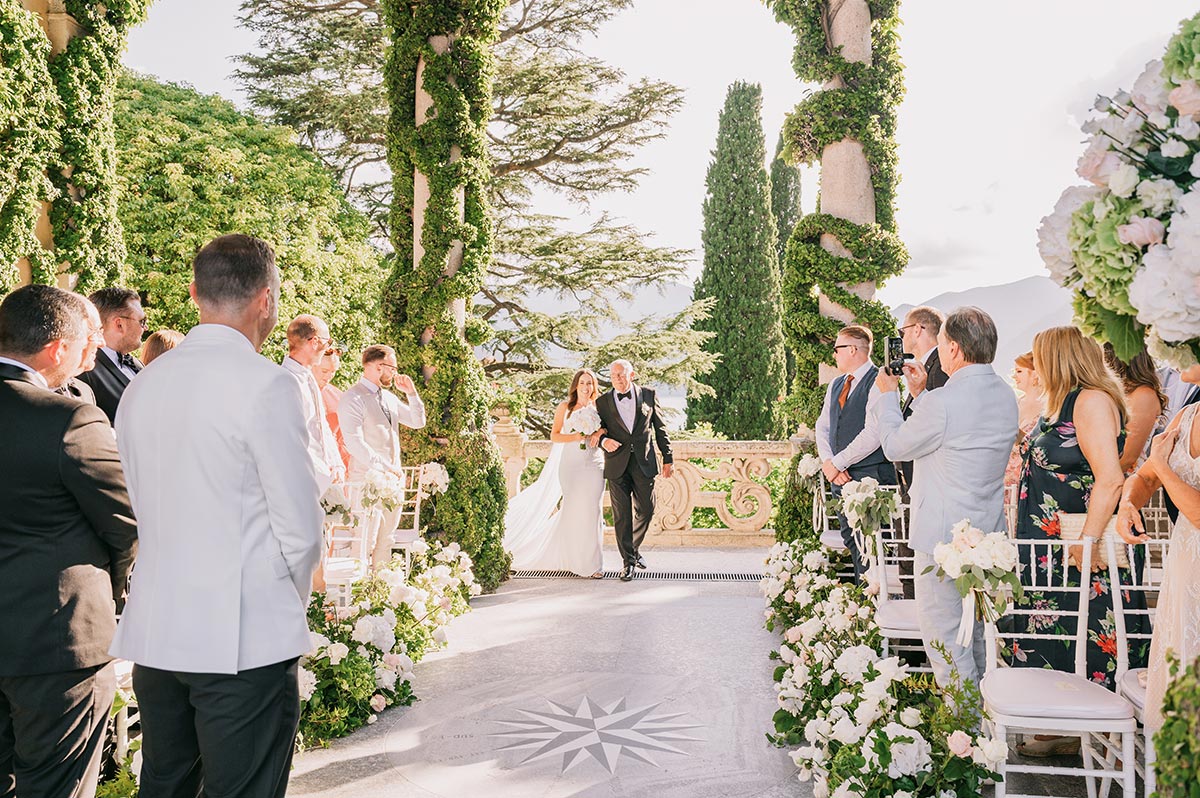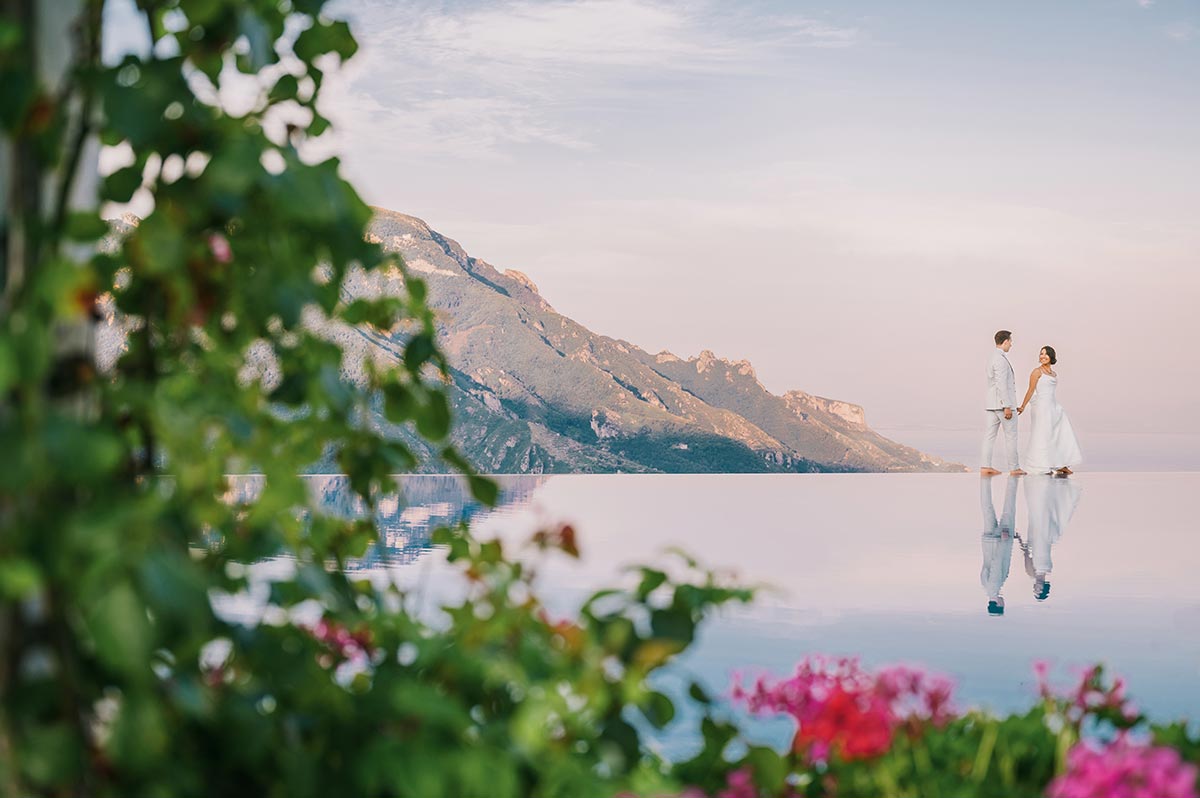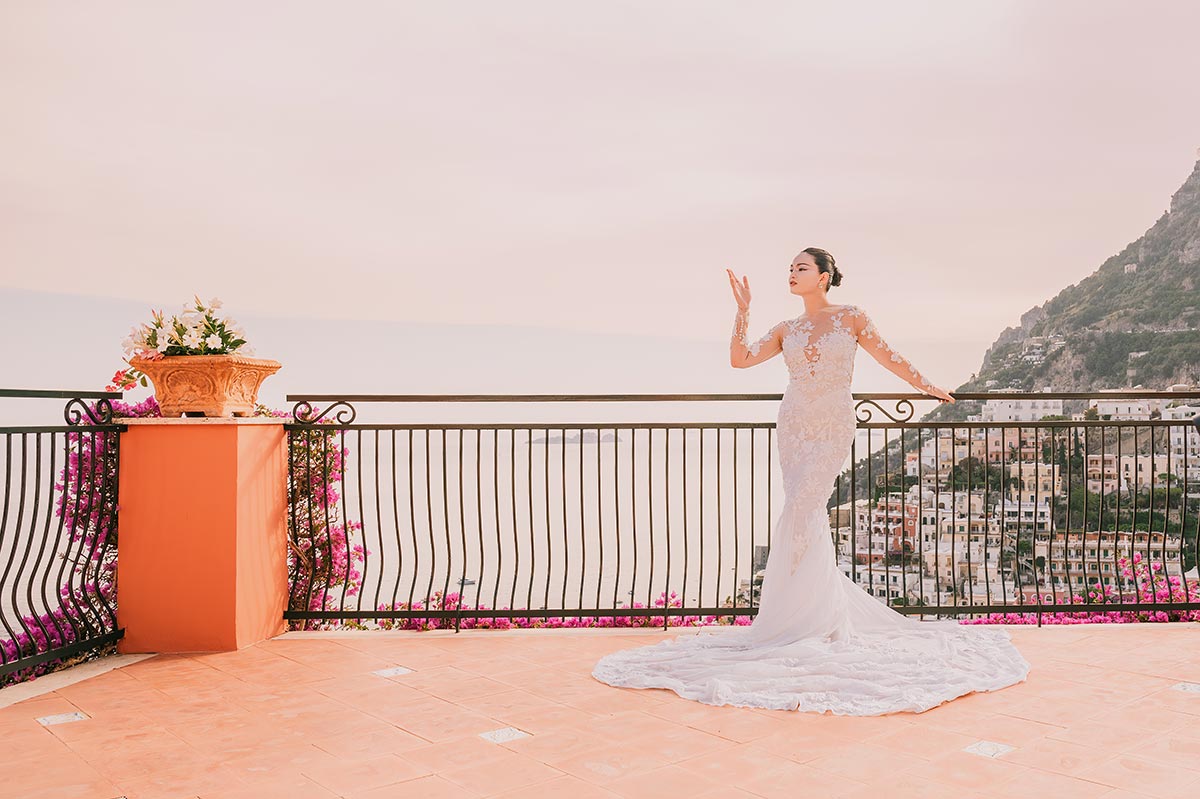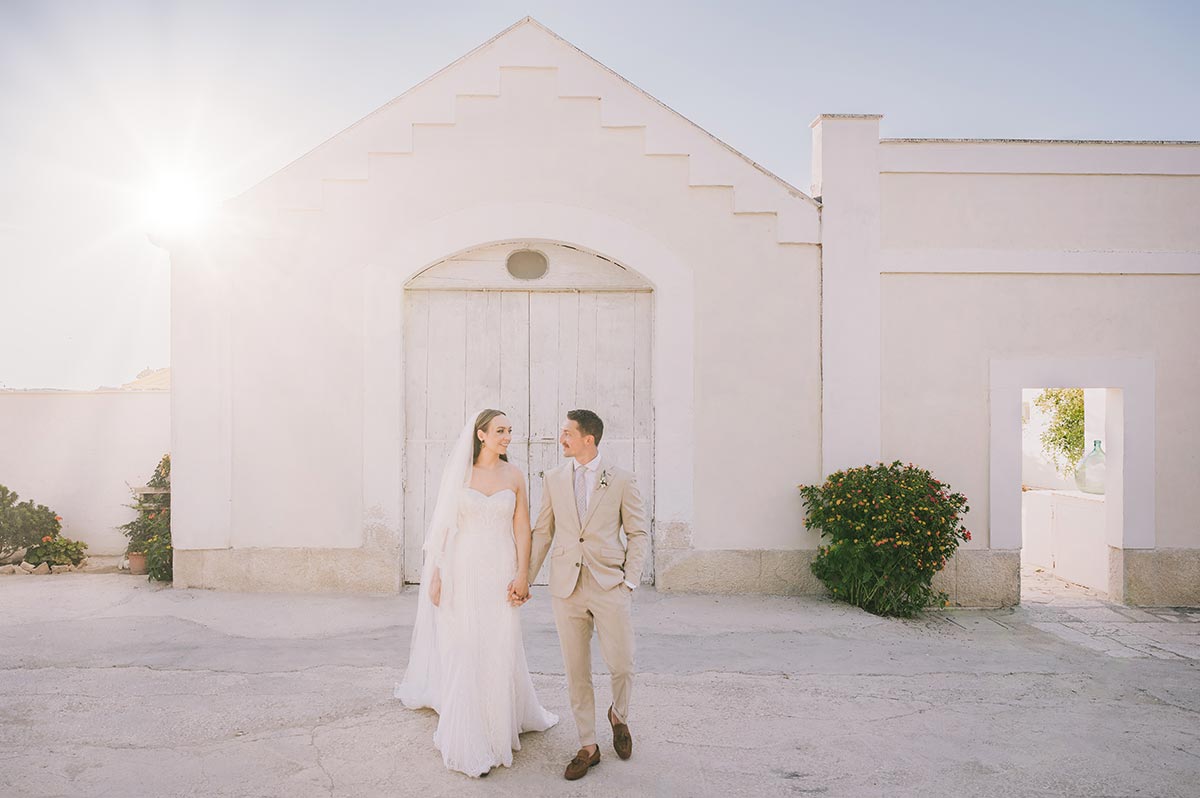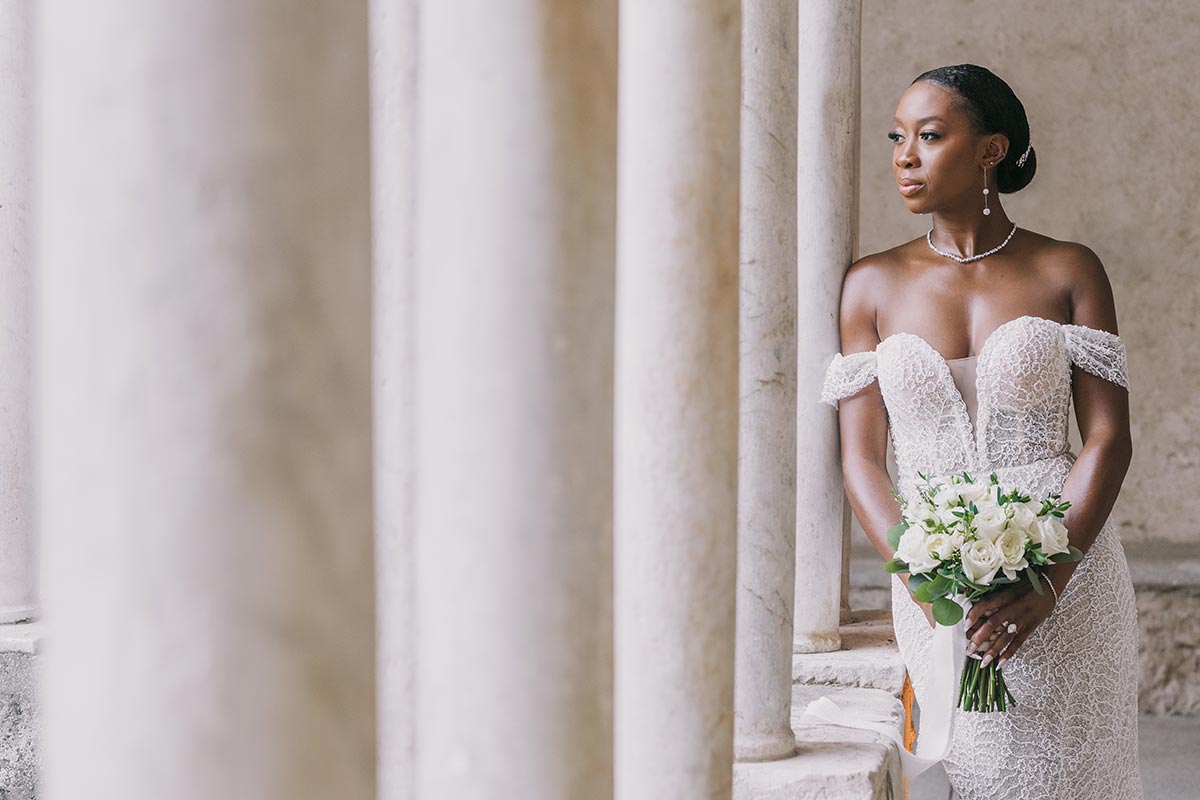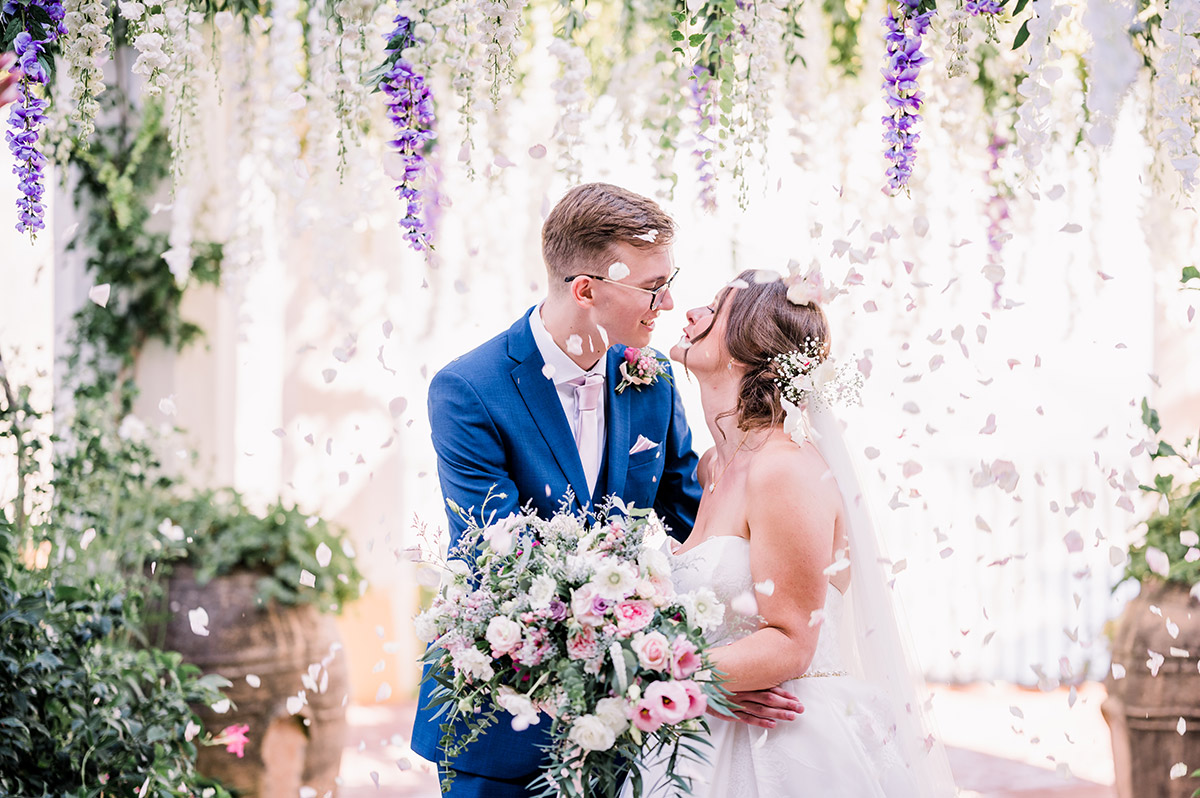 Arezzo's warm colors, made from stone and earth, create a timeless reality that is an excellent background for your wedding photographs. Arezzo is not just a beautiful city; it's a gateway to discovering many nearby villages, such as Montevarchi, Anghiari, San Sepolcro, Poppi, and Cortona, to name a few.
As Arezzo wedding photographers, we know that choosing Arezzo as your wedding location means guaranteeing an unforgettable experience full of emotions, history, and traditions. Our goal is to create a reportage that goes beyond a mere memory, telling your love story and preserving the feelings of that day for a lifetime. Every time you see your photos, you will relive the emotions of your wedding day, transported back in time to one of the most magical places in the world.
The Benefits of Hiring us as Professional Wedding Photographers in Arezzo
We take pride in being among the best Arezzo wedding photographers. Our extensive experience, top-quality equipment, artistic vision, attention to detail, and problem-solving skills set us apart. Our experience has allowed us to develop the skills necessary to capture the most precious moments, including the ones that might go unnoticed by the untrained eye. We know how to anticipate, adapt, and react to any situation, ensuring we capture every critical moment, no matter how fleeting.
Our commitment to using top-quality equipment is paramount to ensuring that your photos are of the highest quality. We use the latest cameras, lenses, and lighting equipment and stay up-to-date with the latest trends and techniques to ensure that we produce stunning, timeless images.
We also bring our artistic vision to every Arezzo wedding we photograph. Every Arezzo wedding we photograph is infused with our unique creative vision. We recognize that every couple is different and collaborate closely with you to grasp your perspective and preferences. We use our creativity to produce stunning and unique images that will capture your wedding day in a way that truly reflects your style and personality.
Our meticulousness is unparalleled. We capture every detail beautifully, from the smallest detail on your dress to the tiniest emotion on your face. Our ability to capture emotions and moments is a skill that we have honed over the years. We understand that the most memorable moments are often the ones that happen spontaneously, and we know how to capture those candid moments that truly reflect the essence of your big day.
Finally, we are known for our flexibility and problem-solving skills. We understand that weddings can be unpredictable, and we are always ready to adapt to any situation. Whether it's working around the weather or finding creative solutions to unexpected challenges, we always put your needs first.
What makes us stand out from other wedding photographers in Arezzo
As a wedding photographer in Arezzo, we take pride in our unique style and approach to capturing your special day. Our dedication to excellence and the personal touch we bring to every wedding we shoot sets us apart from the rest. These are some of the elements that set us apart:
Our style is a perfect blend of traditional and modern techniques, which allows us to capture both the timeless elegance and contemporary vibe of your wedding. We take the time to understand your vision and tailor our approach accordingly, ensuring that your photos reflect your unique personality and style.
PORTFOLIO AND PREVIOUS WORK
Our portfolio speaks for itself. We have years of experience capturing stunning and timeless images that our clients treasure for a lifetime. Our extensive portfolio and exceptional past work have made us one of the top wedding photographers in Arezzo, and we are immensely proud of it.
Our client's satisfaction is our top priority. Past clients have left glowing reviews and testimonials about our professionalism and the excellence of our work. We take pride in that many of our clients have become our friends, and we continue to receive referrals from satisfied clients.
PERSONALITY AND COMMUNICATION SKILLS
FROM OUR MAIN CONTENTS
We acknowledge that your wedding day is among the most significant moments in your life, and we are dedicated to ensuring it is a hassle-free and delightful experience. Our friendly and approachable personality helps put our clients at ease, which allows us to capture more natural and candid moments. Communication is key; we listen to your needs and concerns throughout the process.
In short, our unique style, extensive portfolio, satisfied clients, and personal touch make us stand out from the rest as wedding photographers in Arezzo. We are committed to capturing your special day with creativity and professionalism, and we would be honored to be a part of your wedding.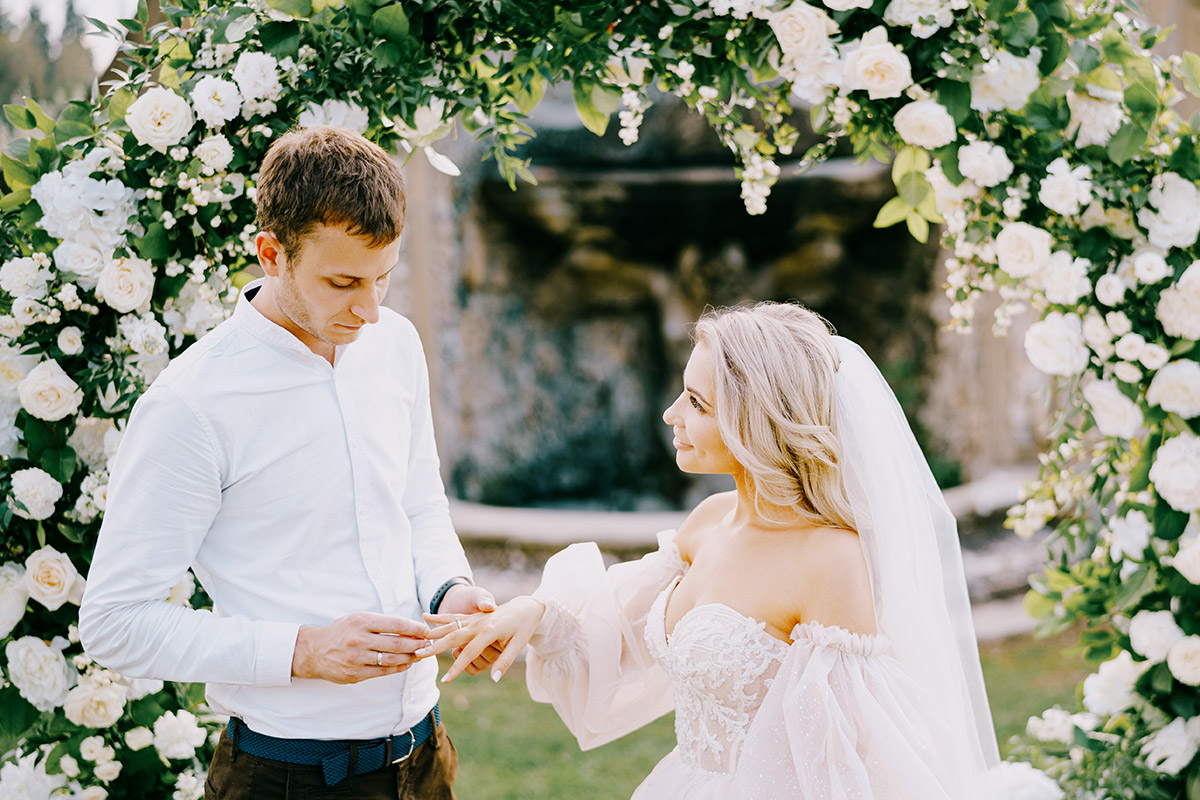 Why is a Tuscany Wedding a special experience? First of all, because Tuscany has a lot to offer: beach, hills, sea, mountains, fabulous cities, culture, ancient atmosphere, delicious food, elegance. When I have been hired to be a Wedding Photographer Tuscany, I've had the opportunity to appreciate all the special features of a Tuscan-Style Wedding.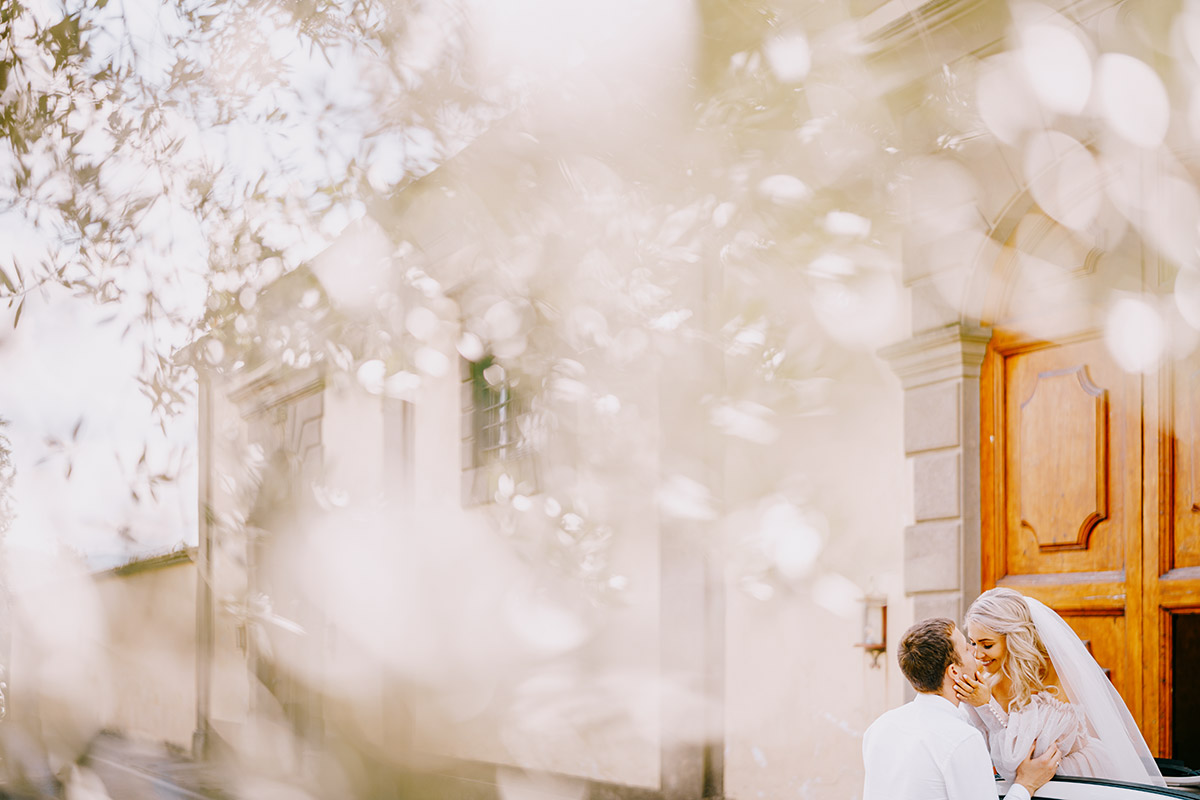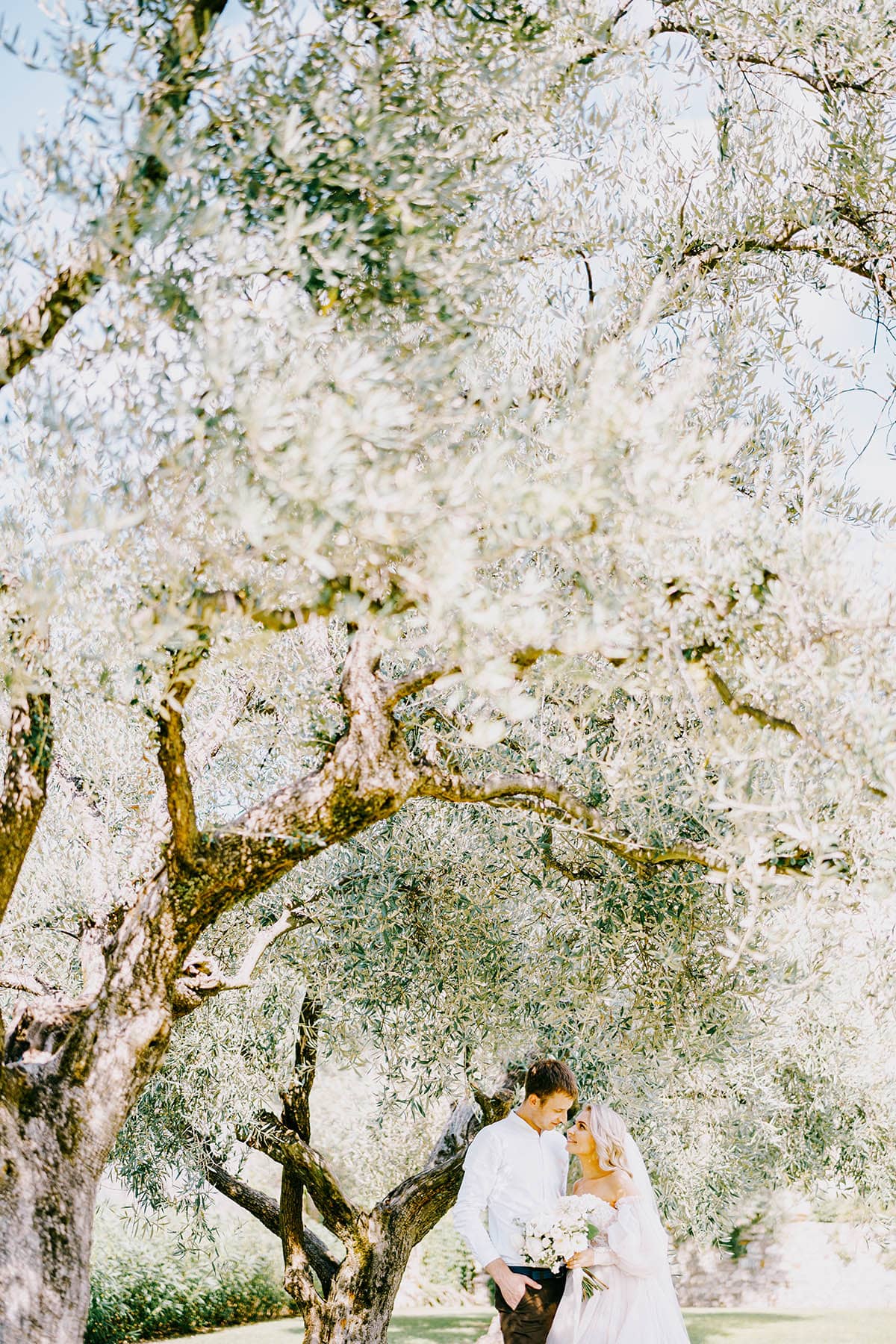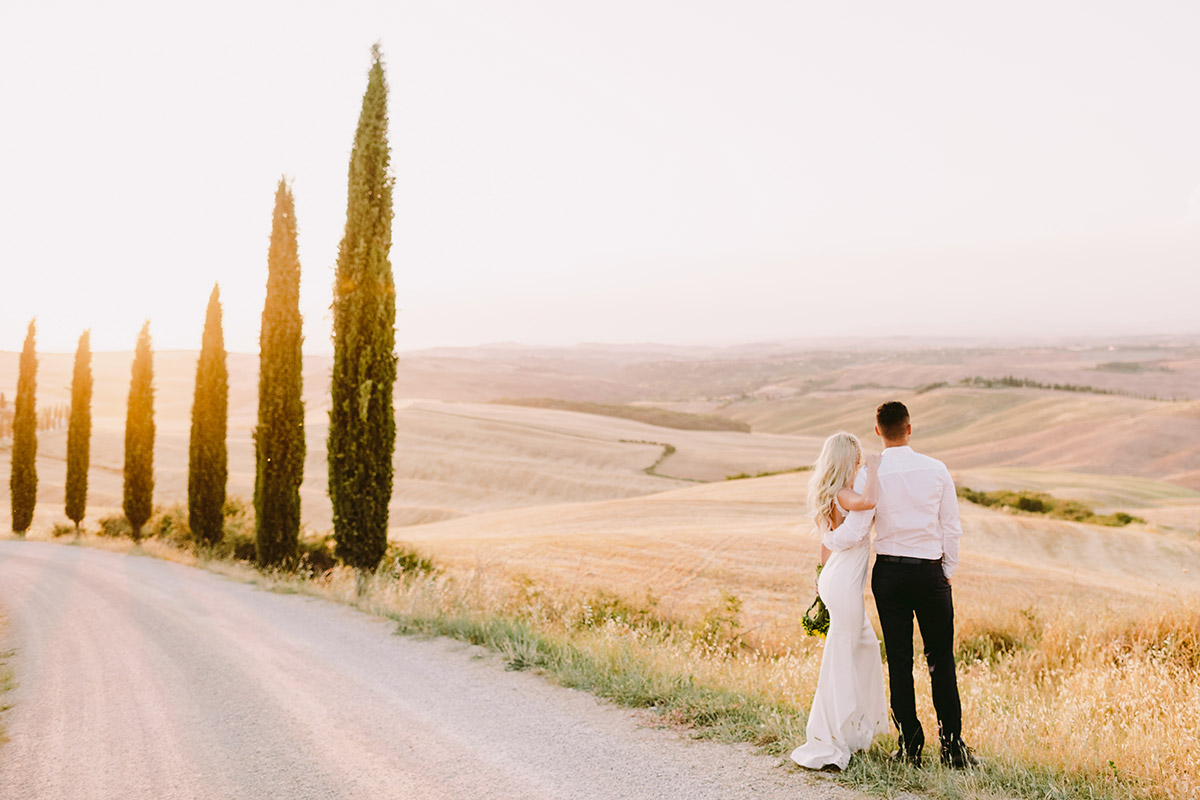 if you like my pictures then we surely have something in common, something deep in yourself that I can see.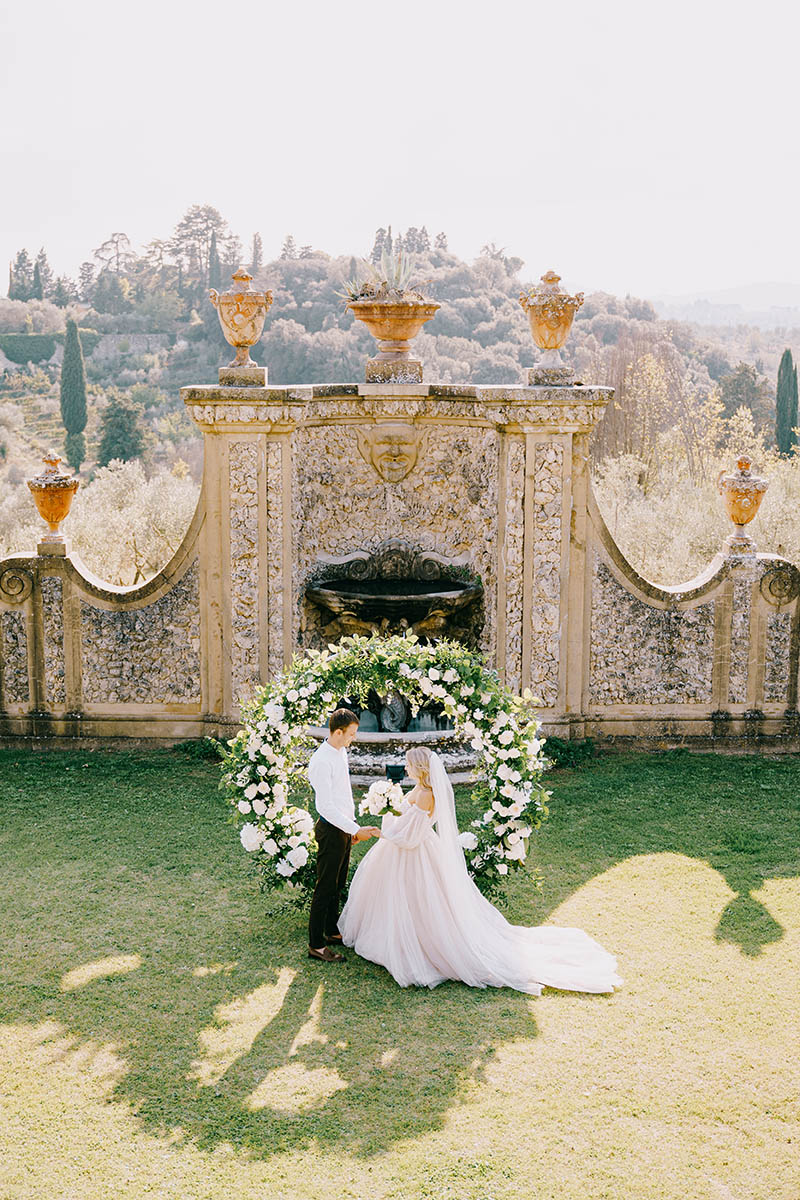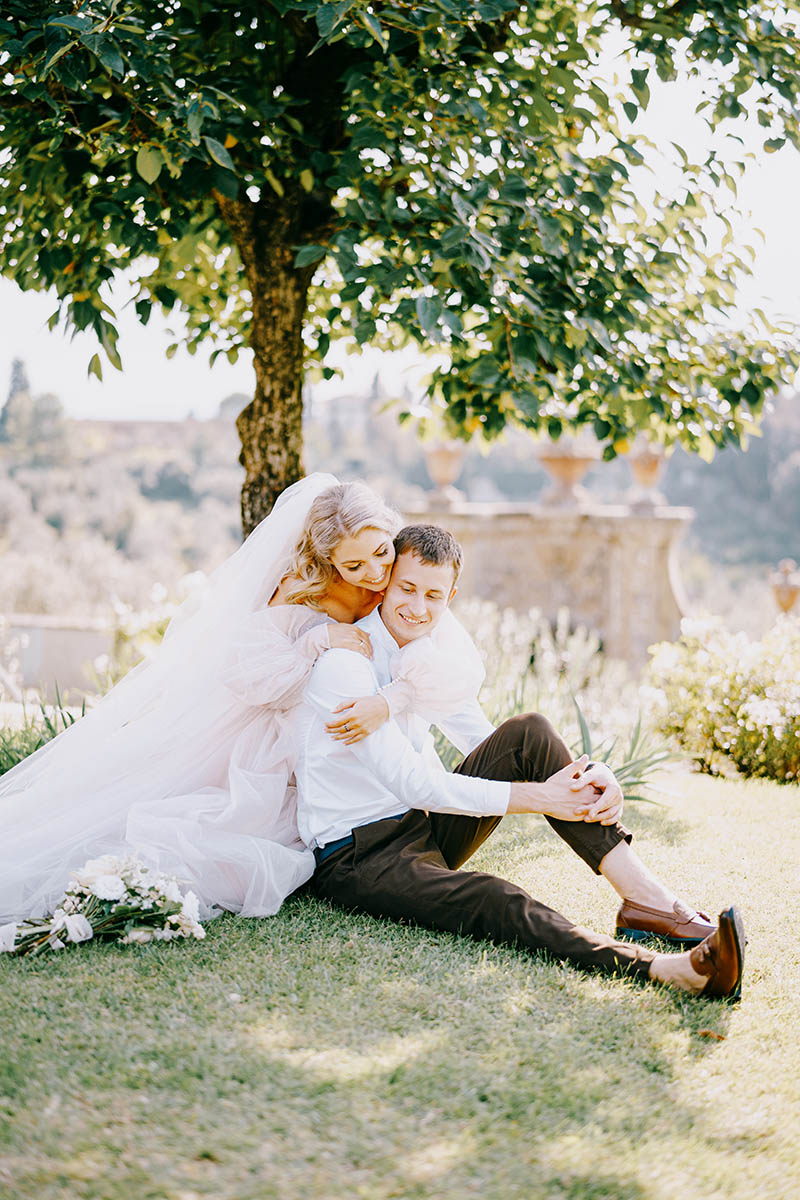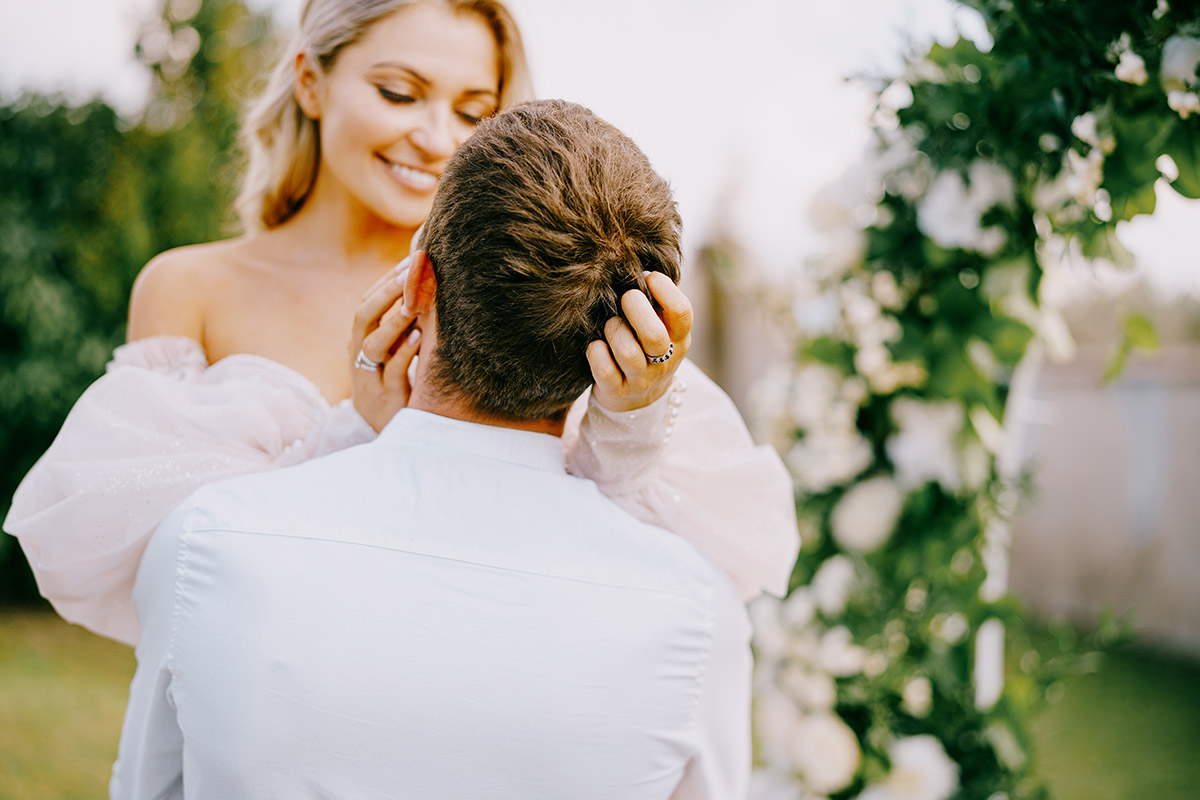 Some tips from our Arezzo Wedding Photographer experience
Working with us is easy and stress-free, but we're happy to share with you some tips as an Arezzo wedding photographer:
Communication is key
Communication is essential to capturing the perfect photos on your wedding day. We will work closely with you before the wedding to understand your vision and preferences and communicate with you during the wedding to capture every special moment. Please let us know your specific requests beforehand so that we can meet your needs.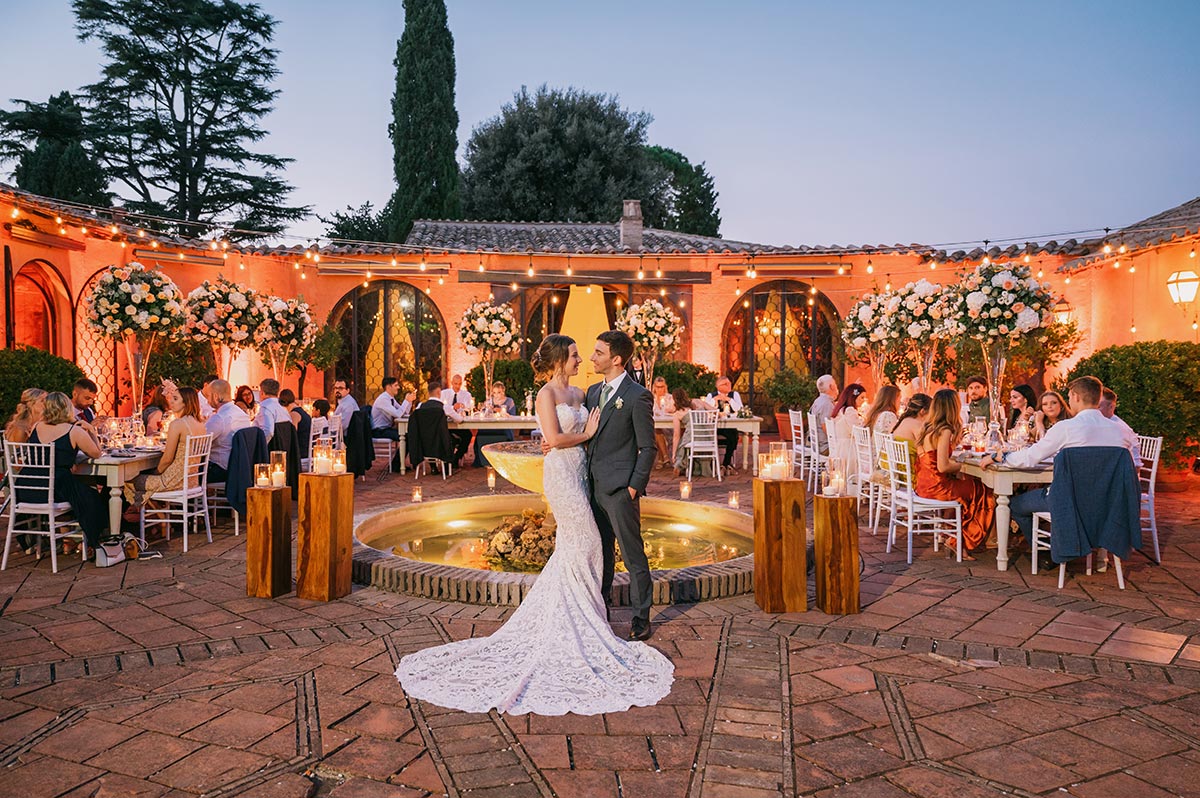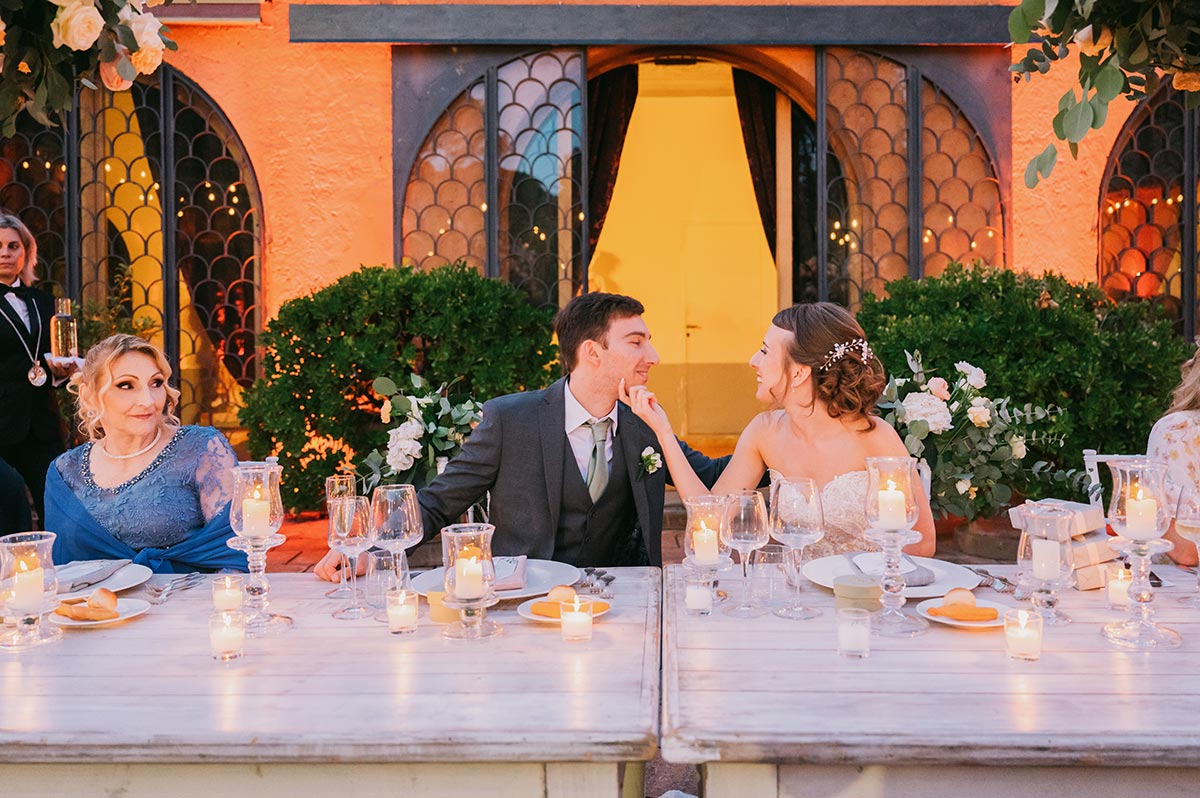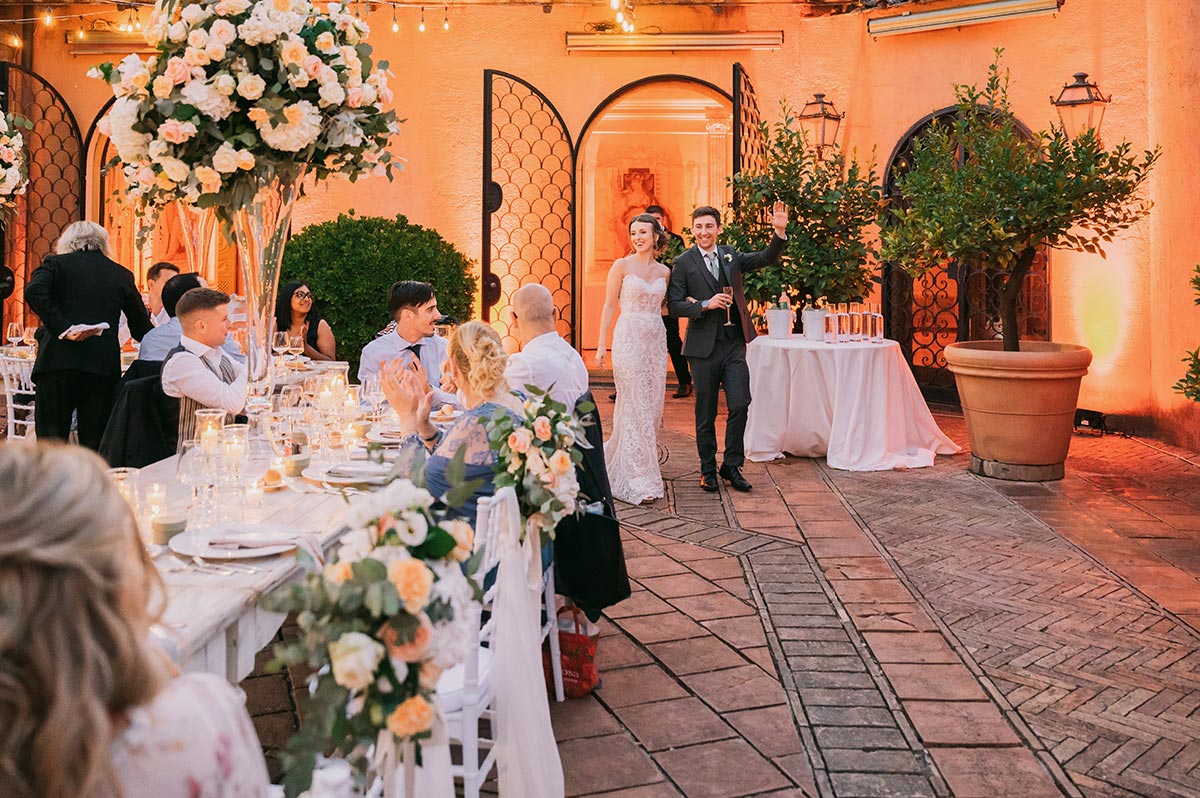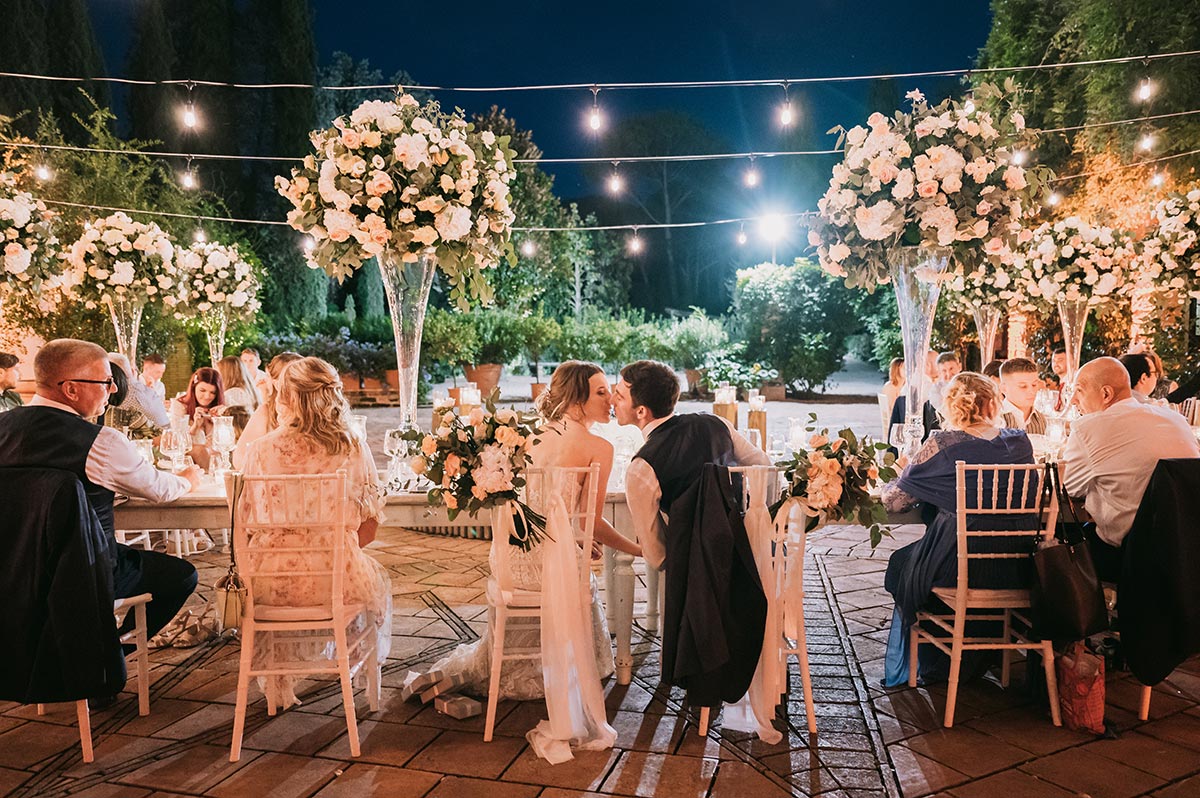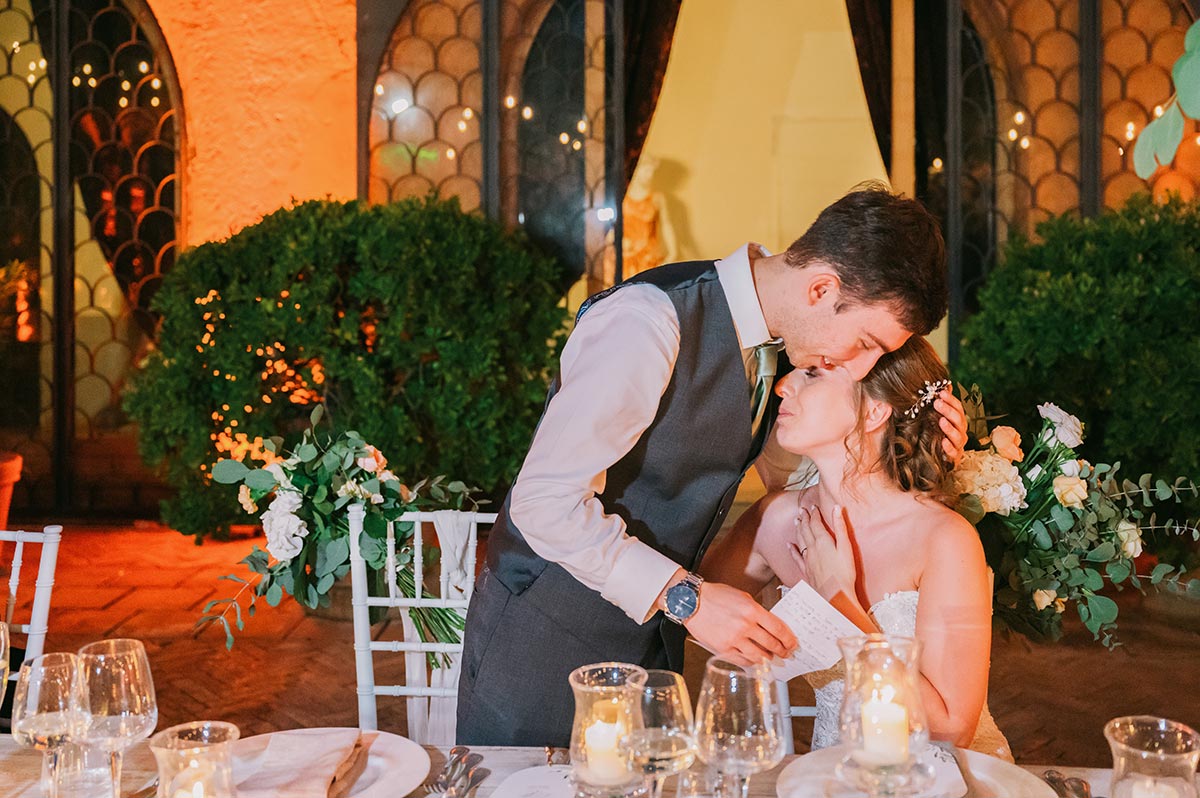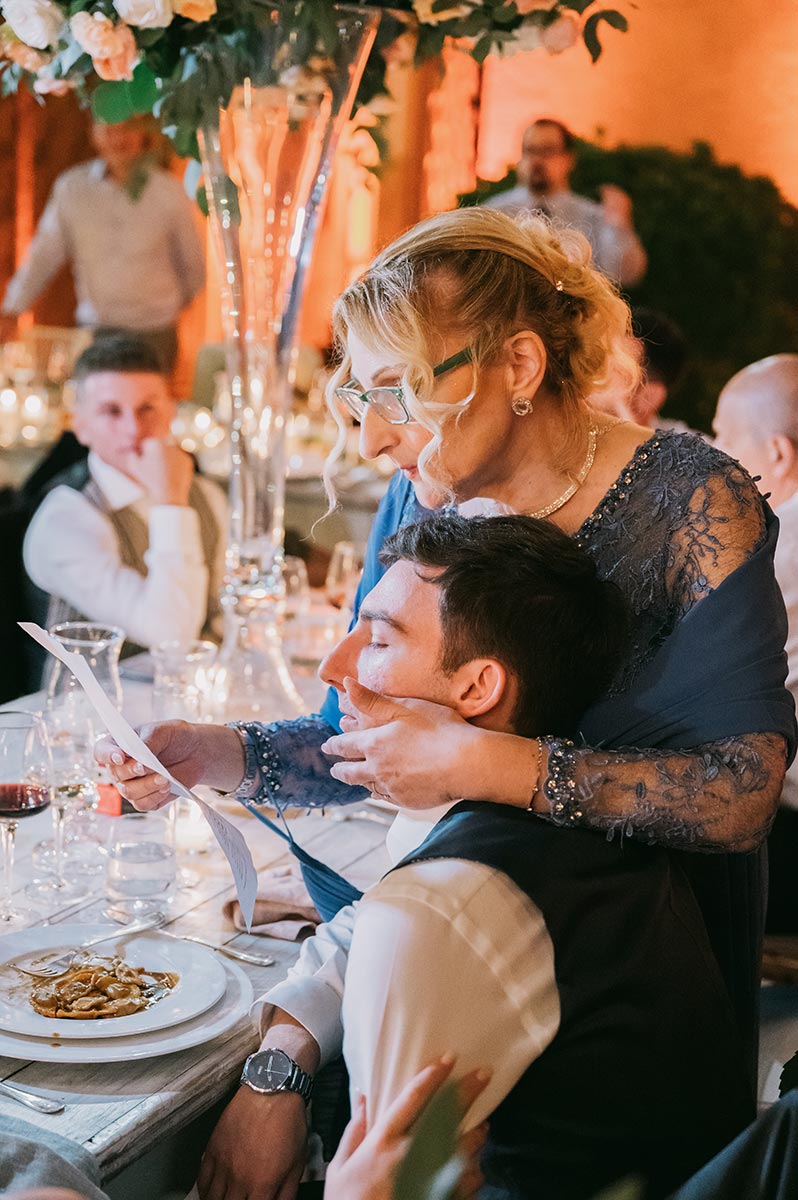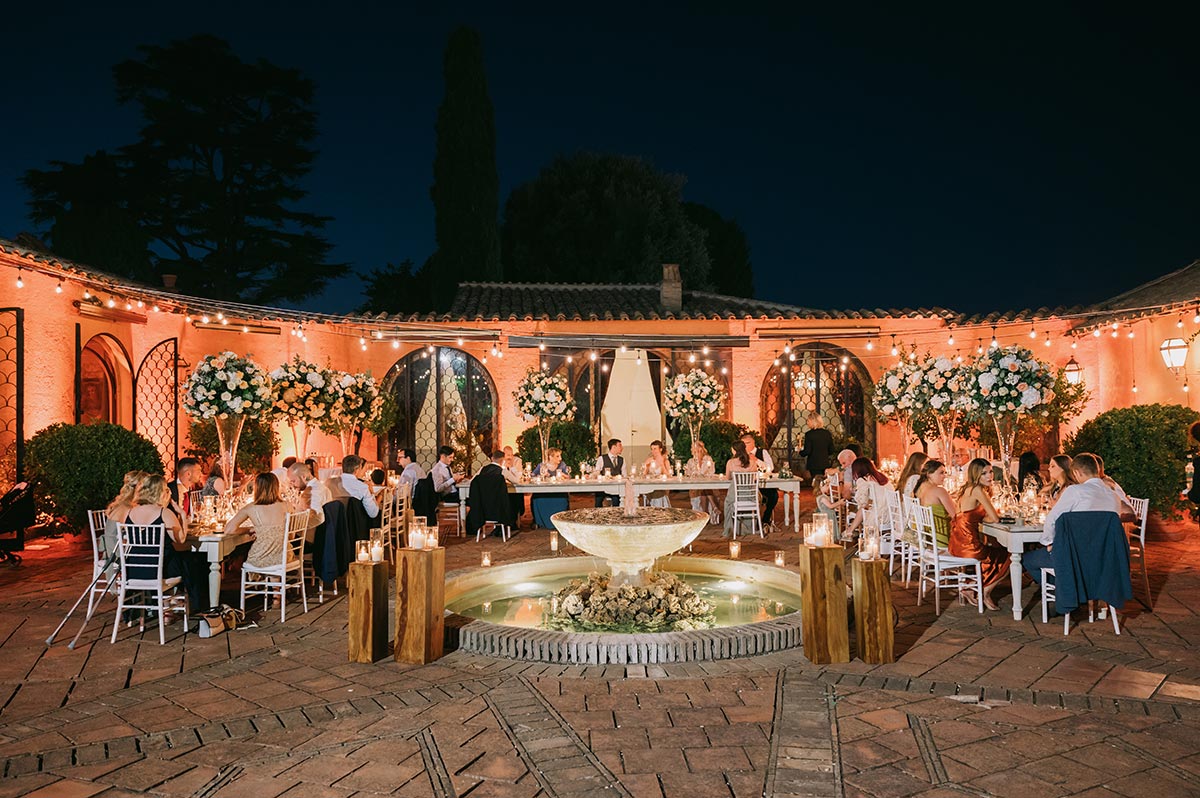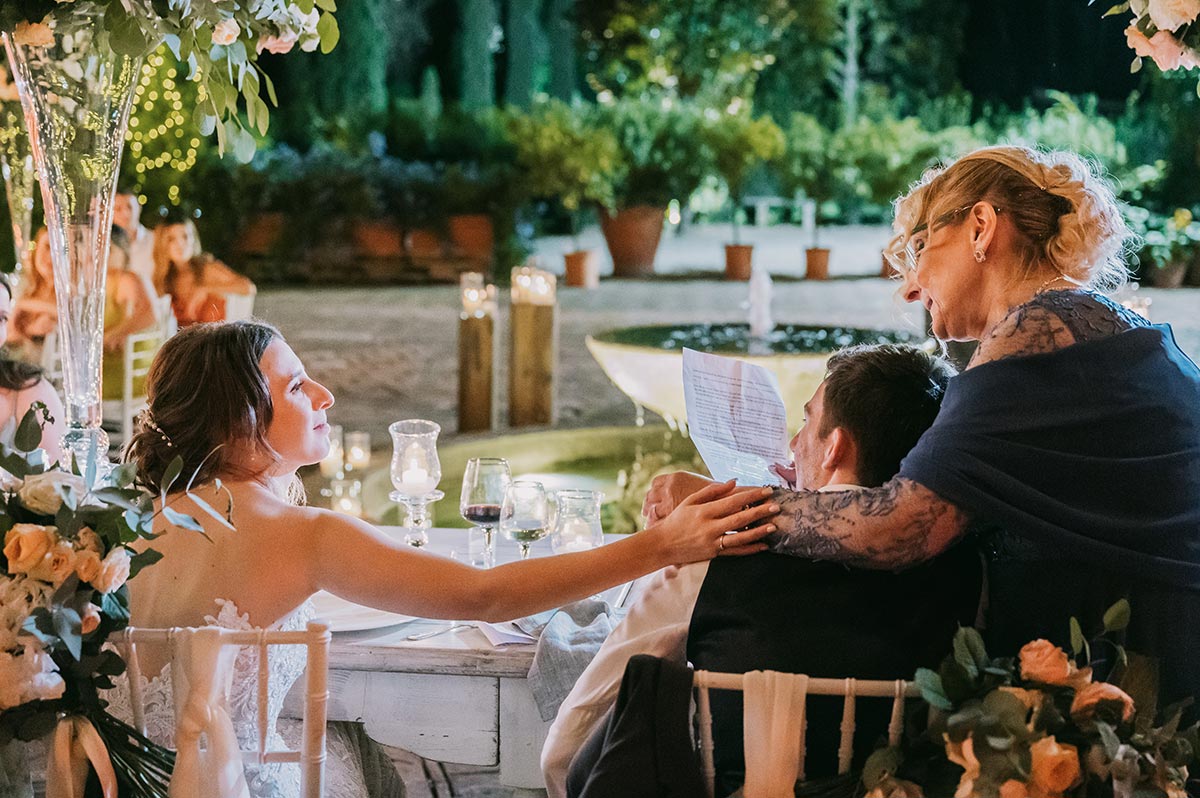 Plan ahead
It is always best to plan when it comes to your wedding photography. We recommend that you book us as your photographer at least six months before your wedding day so that we have enough time to get to know you and understand your needs. It will also give us enough time to scout the location and make necessary preparations to ensure we capture the perfect shots.
Be open to suggestions
We love working with couples open to suggestions, as it allows us to be more creative and capture more unique photos. We will always provide you with advice and ideas to enhance your photos, and we ask that you trust our expertise and allow us to create the most beautiful images possible.
Relax and enjoy the moment
Your wedding day is a day to celebrate your love and the start of a new life together. We understand that weddings can be stressful, but we will do everything possible to help you relax and enjoy the moment. We will capture every special moment, so you can focus on enjoying your day.
Trust your photographer
Lastly, we ask that you trust us as your Arezzo wedding photographer. We are professionals with years of experience and know how to capture the most beautiful photos of your wedding day. We will always work closely with you to ensure we meet your expectations and create pictures you will cherish forever.
Hiring a professional wedding photographer in Arezzo Tuscany is essential to capturing your wedding day's most beautiful and timeless photos. At Emiliano Russo Studio, we have the experience, expertise, and artistic vision to create pictures that truly reflect your love and unique style. We encourage you to book us as your wedding photographer Arezzo Tuscany and trust us to capture the most memorable moments of your wedding day.
The Importance of Teamwork: Working with a Wedding Planner in Arezzo
As Arezzo photographers who have worked with wedding planners in Arezzo, we understand the importance of a smoothly-run event. The wedding planner ensures everything goes off without a hitch, from coordinating with vendors to communicating clearly with all involved parties.
To avoid potential issues, contracts with vendors are signed beforehand, protecting against unforeseen challenges, such as bad weather or unexpected illnesses. Finding vendors who have experience working together is also essential for a cohesive and successful event.
As Florence photographers, we know capturing the day's memories is crucial. Working seamlessly with the wedding planner, we adapt to different lighting conditions and locations to get the best shots possible. Our goal is to create images that capture the energy and excitement of the day so that you can treasure them for a lifetime.
Working as wedding photographers in Arezzo, we understand that a successful wedding results from teamwork, with professionals working together to create an unforgettable experience for the couple and their guests. By working with a talented wedding planner in Arezzo, we are confident that we can execute every aspect of the event beautifully, leaving everyone with cherished memories.
Schedule your wedding photography session with us today!
From the moment we meet, we listen to your needs and desires and work closely with you to document every detail of your wedding beautifully. Whether it's the exchange of vows, the first dance, or the little moments in between, we capture all of the emotions and beauty of your wedding day.
We believe your love story is unique and want to help you tell it through our photographs.
That's why we offer personalized services tailored to your needs and budget. We present you with a broad array of photography styles and products so that you can choose the ones that best match your preferences.
We promise to deliver stunning photographs that will bring back memories and emotions of your special day for years. So, let's start capturing your love story – contact us today!