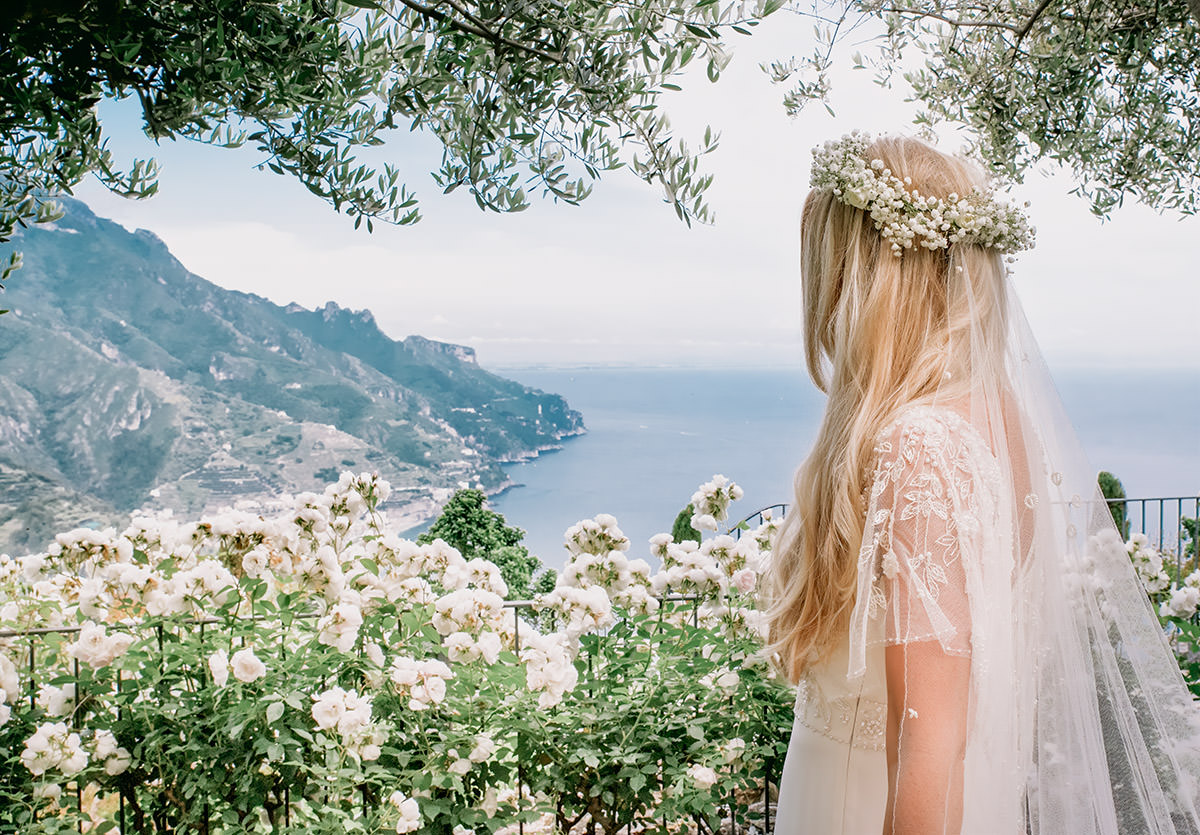 Choosing flowers for a wedding can be challenging. A Florist Amalfi got concrete solutions that an amalfi wedding photographer will reecord for you! Flowers are romantic and are an explosion of joy and colors, which can perfectly reflect your wedding style.Take some suggestion from us.
Your dream begins with a florist Amalfi and will be recorded by an Amalfi wedding photographer. Why are flowers important on your wedding day? Flowers are romantic and are an explosion of joy and colors, which can perfectly reflect your wedding style. Choosing the flowers is for many brides one of the most exciting parts of wedding planning. However, it's not simple!
THE SUITABLE CHOICE: FLORIST AMALFI WHY DO YOU NEED A FLORIST AMALFI?
There are many varieties of flowers and several different combinations possible, depending for example on the season, on the location, on the theme chosen for the wedding. If your Big Day will take place in Amalfi, a Florist Amalfi is the best solution to make your day unforgettable.
Organizing the flower decoration for a perfect wedding can be challenging.
The choice of the bridal bouquet is only the first step; the list continues with the flowers for the church, for the tables, sometimes for the reception hall.
A Florist Amalfi, having a long experience in the organization of exclusive weddings on the Amalfi Coast, can help couples save a lot of time.
Moreover, a professional Florist is able to propose the best possible flowers, considering for example your table configuration, which may influence the style and shape of your centerpieces.
Especially if you live abroad and far from Italy, you will need information, in order to choose a good Amalfi wedding planner.
Photographers cooperate very often with local wedding planners and know very well which ones of them focus more on classic weddings or instead more on trendy ceremonies.
Once decided your favorite style, which are other fundamental aspects in choosing a good wedding planner?
The experience, the knowledge the wedding planner has of local suppliers and facilities, the professionalism. These are very important features, even before asking about quotations and prices.
A CLASSIC WEDDING IN RAVELLO WITH A RAVELLO WEDDING PLANNER
But maybe you are very traditional and you dream about a classic ceremony. So, let's choose Ravello as the charming location for your wedding. Ravello is renowned for its beauty; people, who have visited this town, say that it is able to restore your soul.
A Ravello wedding planner can guide you in discovering the best venues to realize your dream of a Classic Wedding. A villa, with an unforgettable view of the surrounding coastline, can be the perfect place for a classic ceremony; or maybe a garden or also a courtyard protected by the shadow of ancient trees.
Check also our Villa Cimbrone weddings and the Hotel Caruso weddings.
FLORIST AMALFI:
Another good reason to be supported by a Florist Amalfi is that he can set up the right atmosphere, which will be captured by your Amalfi wedding photographer.
Think about the wedding pictures: they immortalize your special day and they are a treasured moment when all wedding celebrations end.
An Amalfi wedding photographer captures the details of your wedding bouquet, the shades, and the textures of the boutonniere;
He plays with the colors and with the light, creating an amazing effect for your wedding photos. Therefore a Florist Amalfi is crucial to pick the perfect flowers, that match your style. For example, peonies and roses evoke romanticism, whilst Calla lilies symbolize purity and innocence.
See also this article to get some inspiration about the bouquet
The perfect combination of flowers will not only delight the most important day of your life but will also contribute to making your wedding photos exceptional.