An Engagement photographer in Italy
for enjoying low season in Positano
Discover the Italian beauty with your engagement photographer in Italy ! An engagement shooting in Positano. Nature in Italy can be amazing even in uncommon location. Shooting inside tourist and crowded places can be tricky sometimes.
You risk finding many disturbing elements such are people all over and in summer you might find the sun too strong and harsh on your face.
Your personal engagement photographer in Italy
An engagement photographer in Italy should be able to find a location for a couple based on the taste and the couple's personality.
A destination wedding photographer should also be aware of colors in order to get the best results for a moody engagement shooting.
Engagement photographer in Italy
In touch with your feelings
An engagement shooting in Italy is planned by a professional photographer with the guidelines of couples. In this specific case, we wanted to make sure to find a sunny day in an abandoned town surrounded by wild nature.
The couple was very sweet and relaxed. We were exploring the surroundings while as an engagement photographer in Italy I was focused on finding the right backdrop with beautiful light.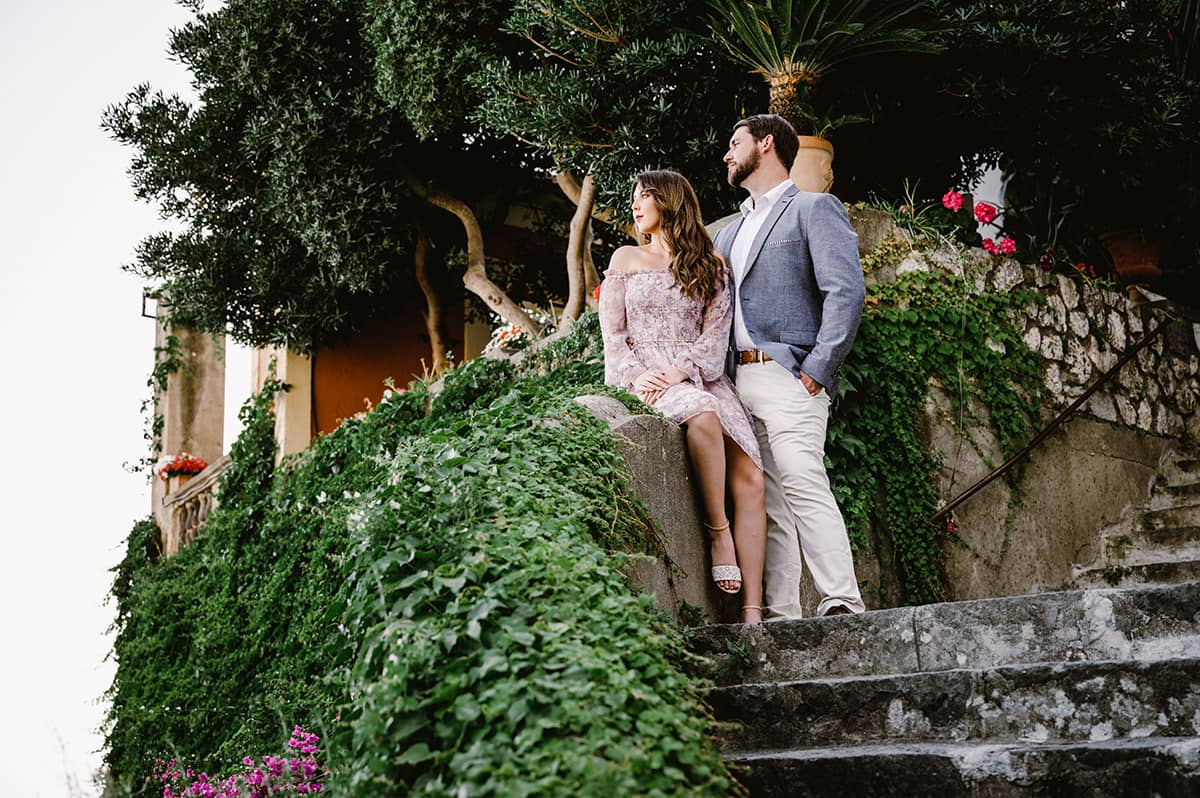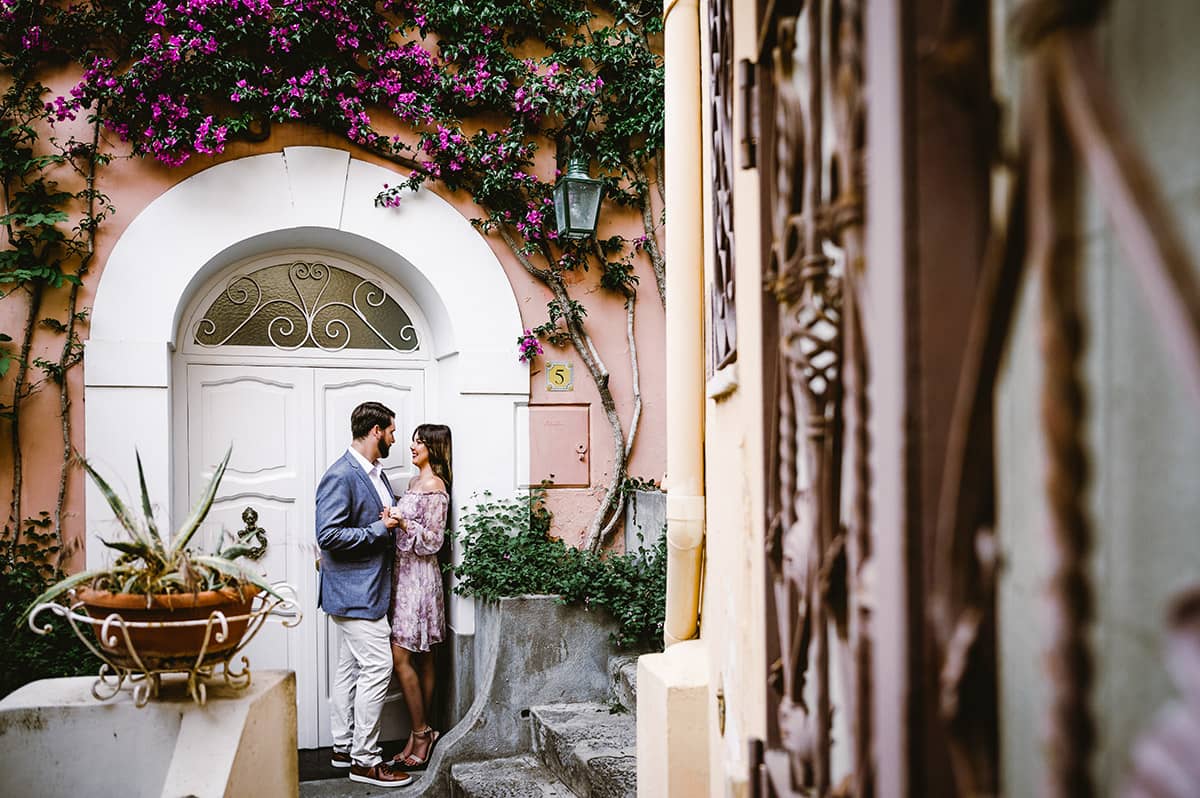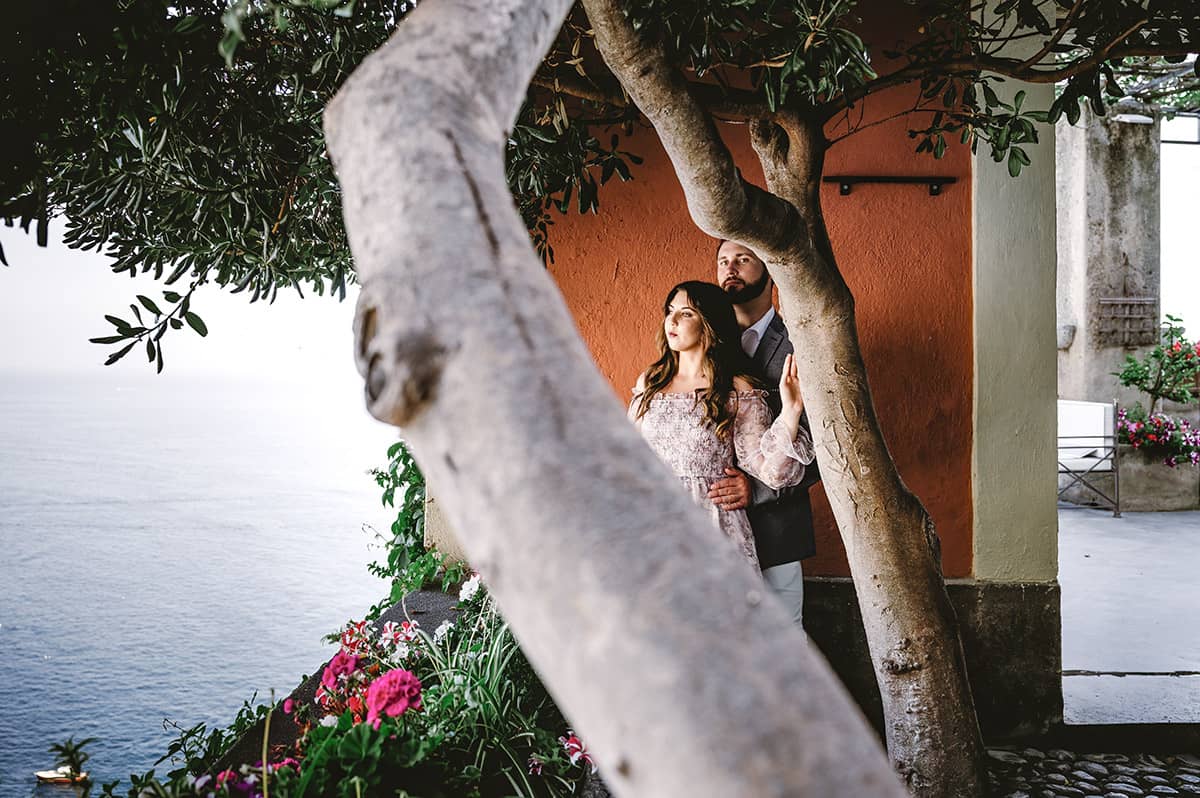 In this specific case, the couple chose to shoot in public places in Positano.

In particular, the garden of Villa Magia and its surroundings, alleys and other suggestive places.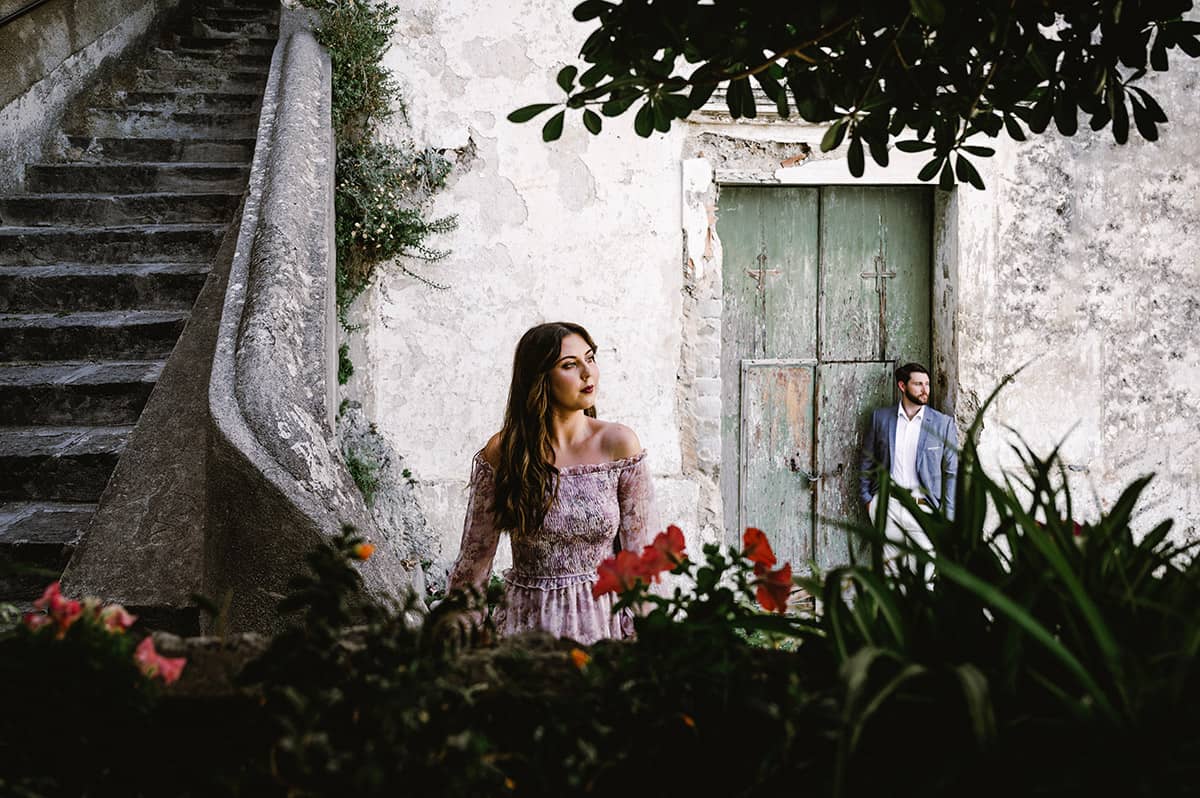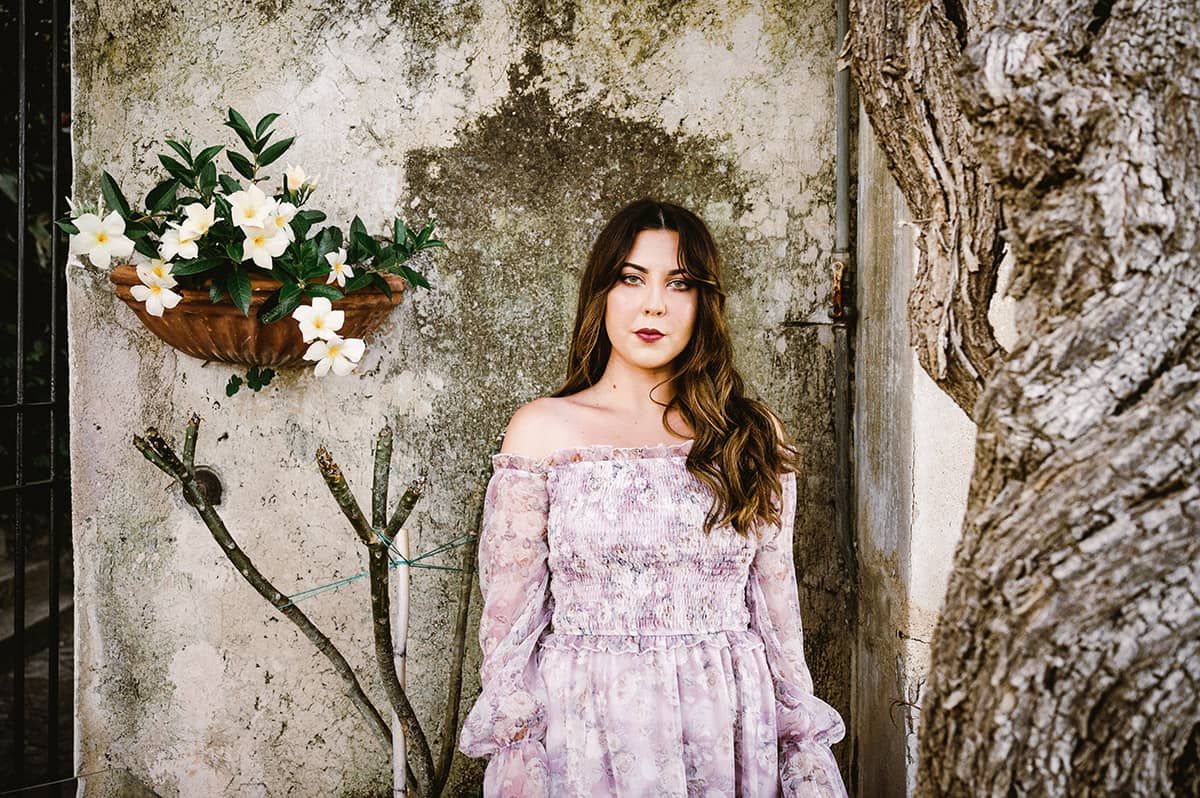 We actually were looking for an old house on the lakeside and finally, we found it before the sunset, yet the best shots in my opinion were taken in the green. I think so also because they show up the real soul of the couple. Amalfi wedding photographer An engagement photographer in Italy should always plan a shooting, be aware of timing according to natural light changes. It is an exciting and challenging experience. You can have a real journey sightseen and shooting at the same time.