The Italian Lakes Region is a stunning Northern Italy area with rolling hills and lakes. The region has been a popular tourist destination for over 200 years, but it's only recently that people have discovered how perfect it is for weddings.
Italy has over 1000 lakes, many of which are worth exploring. While some of the most famous Italian lakes include Lake Como, Lake Maggiore, and Lake Garda, there are also many beautiful minor lakes in Italy. These little lakes include Lake Iseo, Lake Orta, and Lake Trasimeno. Lake Iseo is a small but charming lake located in the Lombardy region of Italy. Lake Orta is a picturesque lake in Northern Italy's Piedmont region, offering stunning views and a tranquil atmosphere. Lake Trasimeno, located in the Umbria region of Italy, is the fourth-largest lake in Italy, surrounded by beautiful hills and medieval castles. Lake Bracciano is also very popular for destination weddings.
The unique benefits of an Italian Lakes Wedding are many: from the stunning scenery to the availability of affordable hotels, restaurants, and venues; from the warm weather in summer months to the mild winters that make getting married outdoors possible all year round; from the variety of activities available within driving distance (such as hiking or skiing) to easy access by plane or train from anywhere in Europe.
Choosing the perfect Venue for your Italian lake wedding
When choosing the perfect venue, many factors must be considered. The Italian Lakes region has many beautiful venues available for weddings and other special events. Here are some of the most popular options:
Lake Garda's shoreline offers a variety of scenic settings for your ceremony or reception. You can choose from beaches, cliffs, rocky outcrops overlooking the water (ideal for an outdoor wedding), and restaurants with terraces overlooking Lake Garda.
The mountains around Lake Como offer another excellent option for getting married outdoors; many couples choose this location because it allows them to combine their love of nature with their love for each other at one time by having an outdoor ceremony followed by an indoor reception in one location--or vice versa!
Here you will find 5 top venues we love on Lake Como:
Villa del Balbianello
Located on the western shore of Lake Como, Villa del Balbianello is a breathtaking venue for weddings. Lush gardens surround this historic villa and offer panoramic views of the lake. Its terraced grounds, and elegant interiors make it the perfect setting for a romantic and unforgettable wedding.
Villa Carlotta
Villa Carlotta is a beautiful 18th-century villa situated on the shores of Lake Como. Boasting spectacular gardens, stunning lake views, and exquisite art collections, this venue offers a luxurious and refined atmosphere for your dream wedding. The villa can accommodate intimate gatherings and more significant celebrations, making it a versatile choice for your special day.
Grand Hotel Tremezzo
This luxurious 5-star hotel is situated right on the shores of Lake Como, offering breathtaking views and exceptional service. Grand Hotel Tremezzo features elegant, stylish interiors and beautiful gardens for outdoor ceremonies and receptions. This venue is perfect for a fairy-tale wedding with its historic charm and modern amenities.
CastaDiva Resort & Spa
CastaDiva Resort & Spa is a magnificent venue on Lake Como's eastern shore. This former 18th-century villa has been transformed into a luxury resort featuring lush gardens, a private beach, and a floating pool on the lake. Its elegant spaces and stunning views make it ideal for a romantic and unforgettable wedding celebration.
Villa Erba
Villa Erba is a historical and enchanting venue located on the shores of Lake Como. Built-in the 19th century, this villa features elegant interiors, lush gardens, and a spectacular lakeside setting. With its versatile indoor and outdoor spaces, Villa Erba can accommodate weddings of all sizes, making it a perfect choice for your dream lakeside wedding.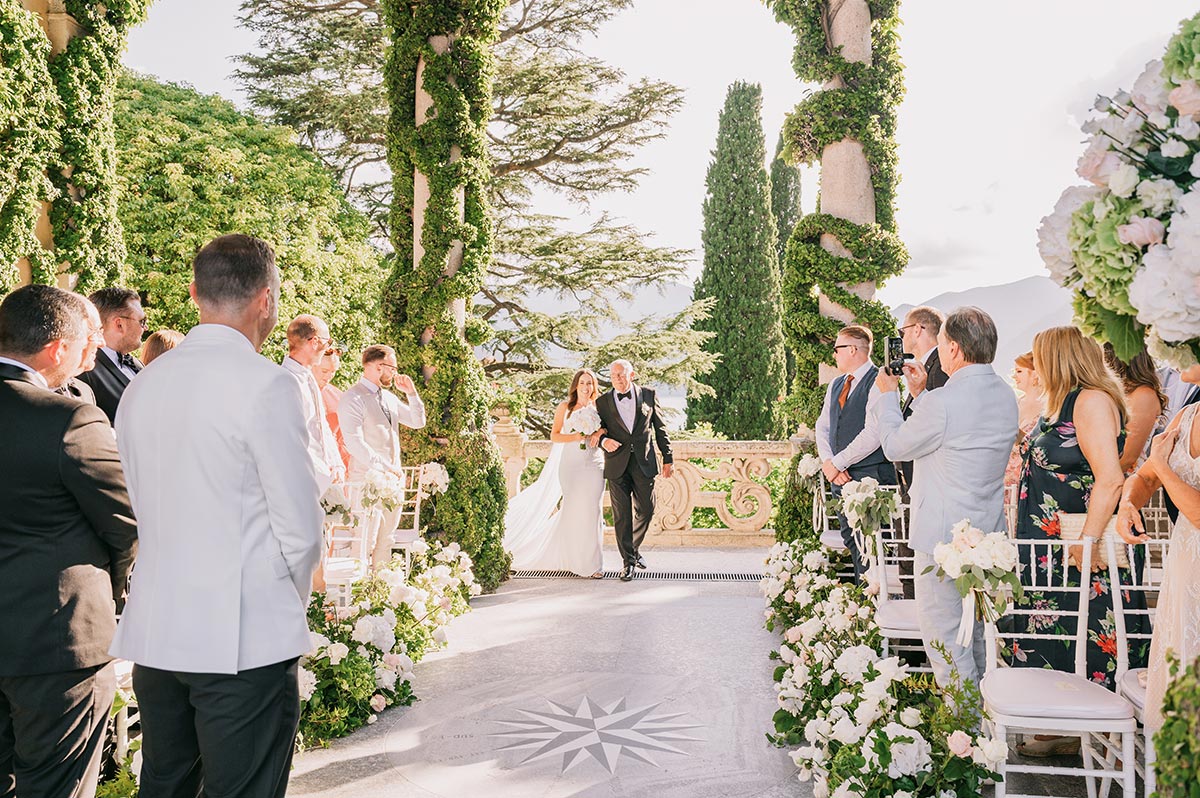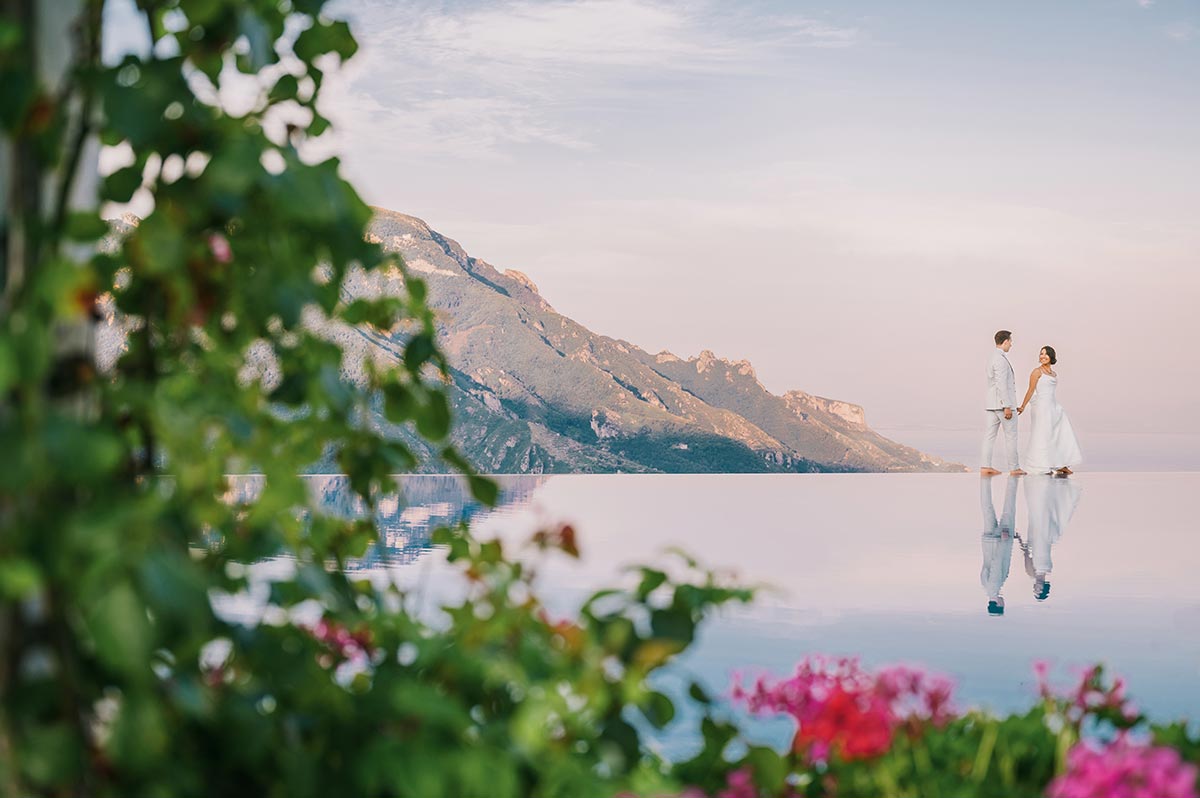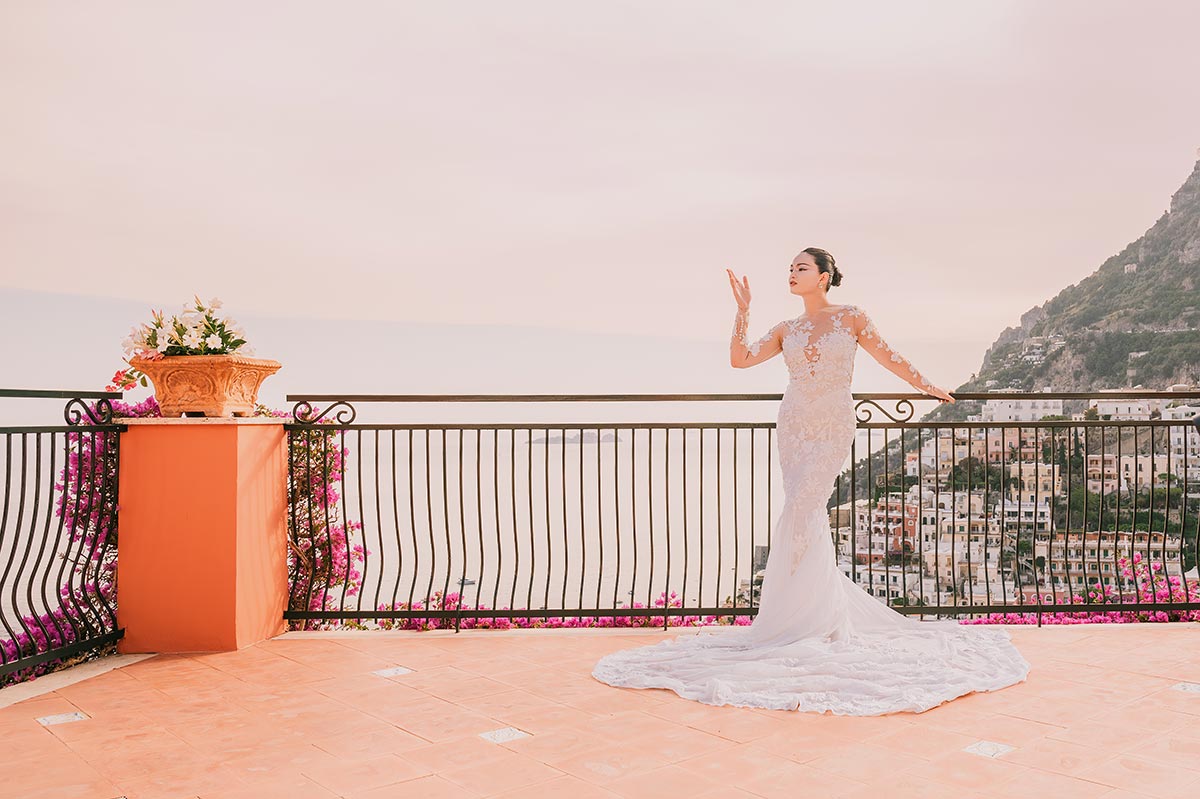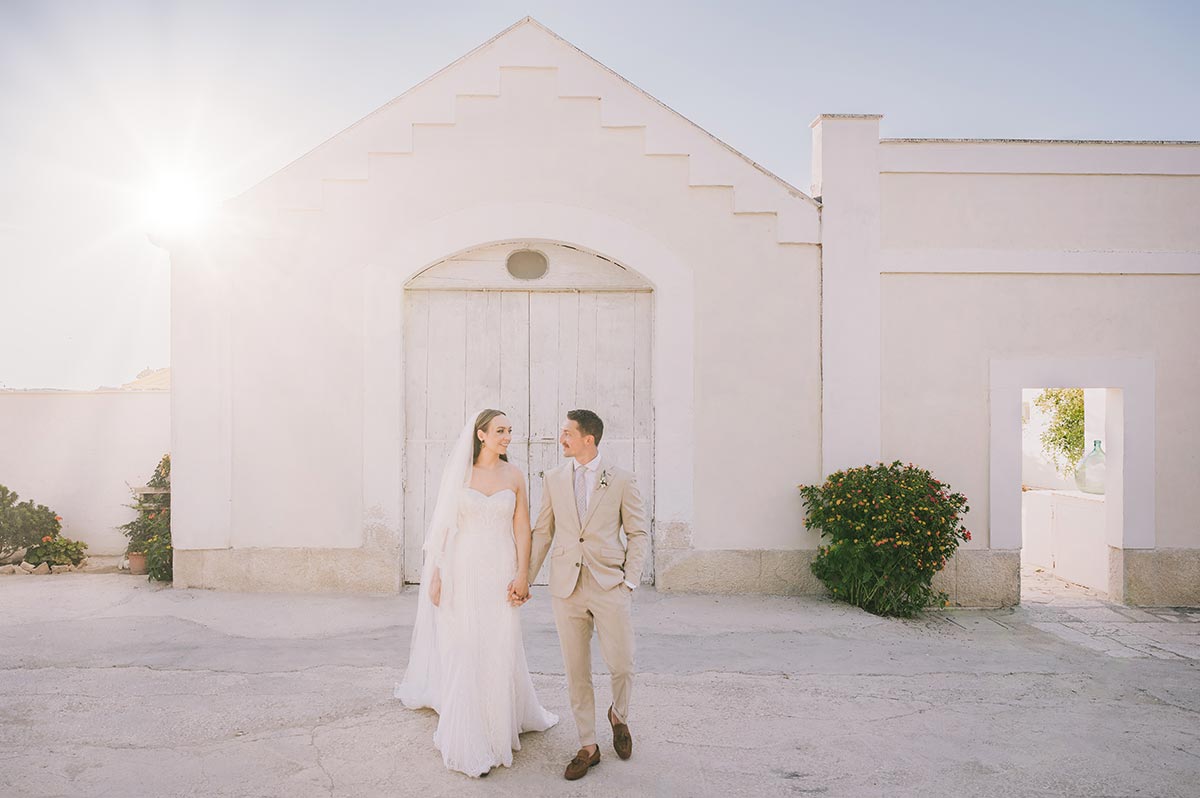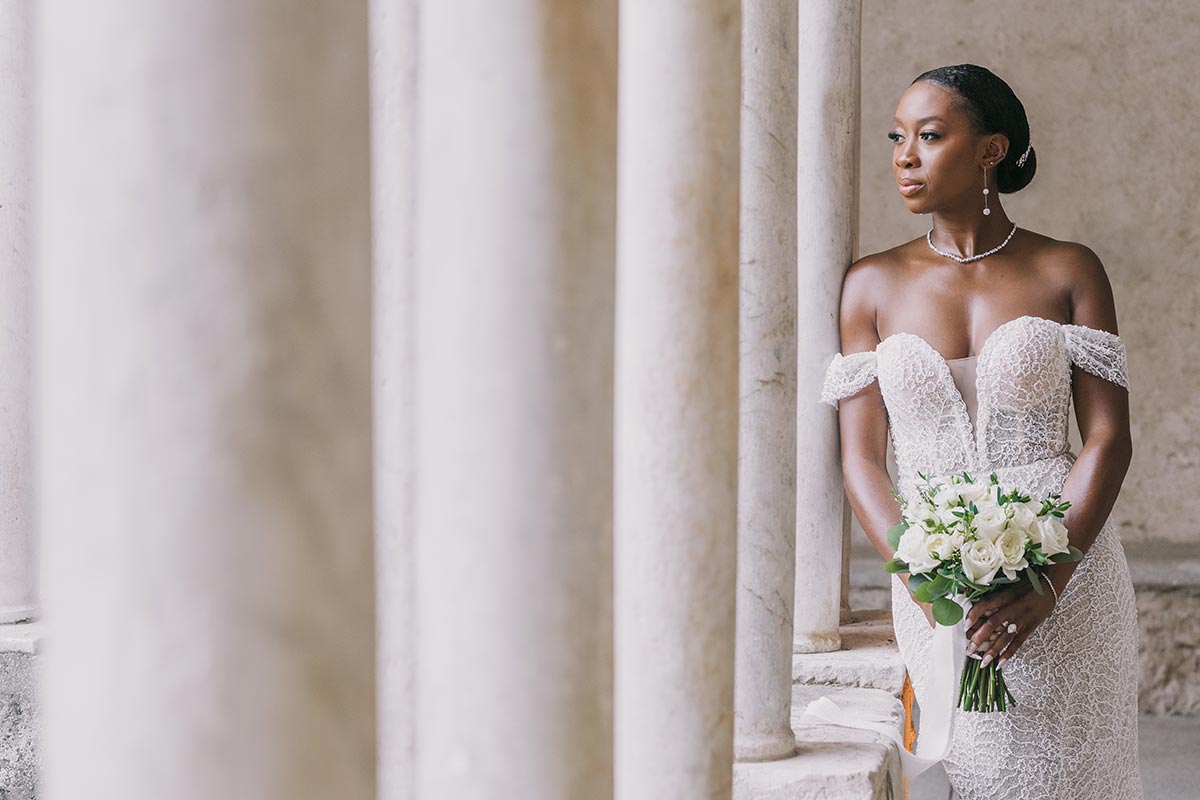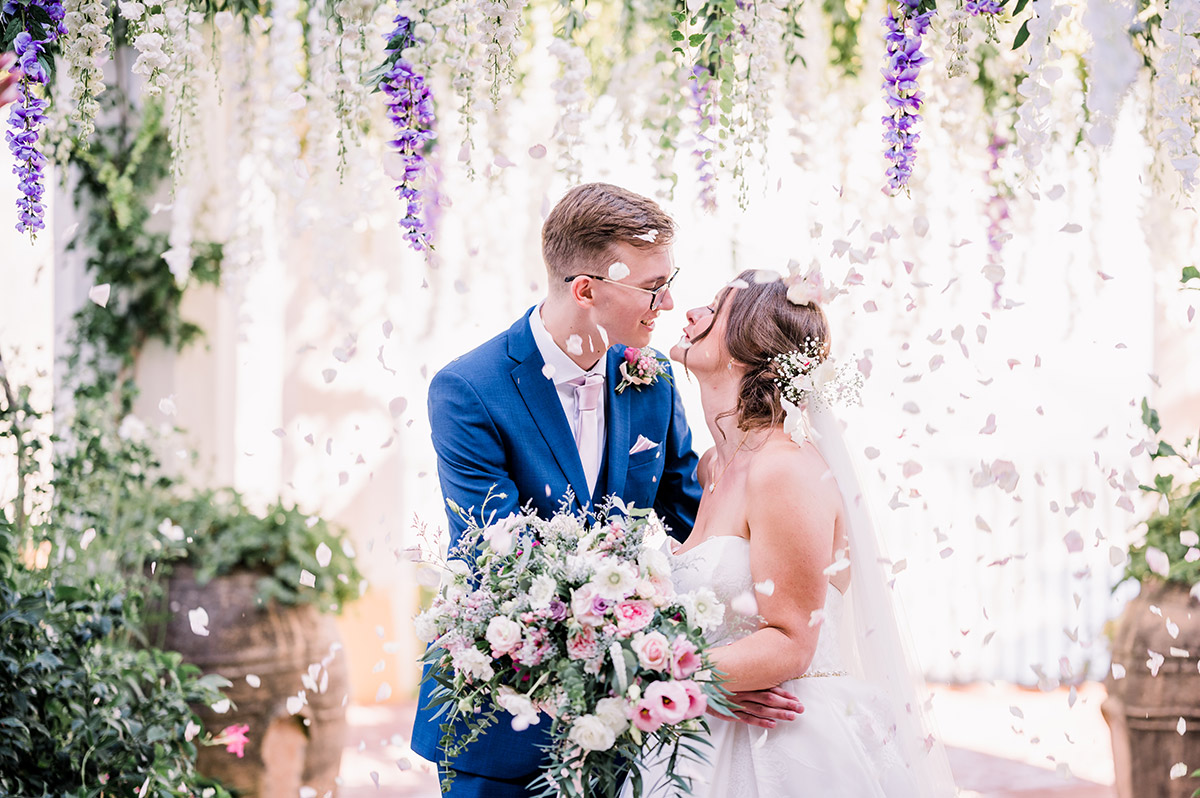 Hiring an Italian Lakes Wedding Planner
Hiring a wedding planner is one of the best ways to ensure your big day runs smoothly. They will take care of all the details, so you can focus on enjoying yourself.
A good wedding planner should be able to help you with everything from finding venues and vendors to creating an overall vision for your special day. They'll also work closely with your caterer, florist, and Italian wedding Lake photographer to ensure everything comes together seamlessly on the day.
Choosing the right person for this role is essential! The following are some key factors to keep in mind while making your selection:
Experience and Expertise:
Select a wedding planner with experience organizing weddings in the Italian Lakes region. Their expertise in handling the unique aspects of lakeside weddings, such as transportation, accommodation, and local permits, will ensure a smooth and well-planned event.
Local Knowledge:
A wedding planner with solid connections to local vendors and a deep understanding of the region's culture will be invaluable. This will help you find the best venues, caterers, photographers, and other service providers specific to the Italian lakes.
Style and Vision Compatibility:
Choose a wedding planner whose style and vision align with your own. Review their portfolio, website, and social media presence to understand their design approach and aesthetics. A shared vision will ensure your wedding is tailored to your preferences and expectations.
Communication and Responsiveness:
Effective communication is crucial when planning a wedding, especially when organizing it abroad. Ensure your potential wedding planner is responsive, attentive, and easy to communicate with. Look for someone fluent in English and Italian to help bridge communication gaps with local vendors.
Budget Management:
A wedding planner who is skilled in managing budgets will be an asset in ensuring your wedding remains within your financial parameters. They should be transparent about their fees and able to guide how to allocate your budget effectively across various aspects of your wedding.
Testimonials and Reviews:
Gather feedback from previous clients by reading reviews and testimonials. This will give you an idea of the wedding planner's professionalism, reliability, and ability to deliver on their promises.
Adaptability and Problem-Solving:
Planning a wedding on the Italian lakes may present unforeseen challenges, such as fluctuating weather conditions or changes in local regulations. Choose an adaptable wedding planner who has demonstrated the ability to handle unexpected situations gracefully and efficiently.
Considering these criteria, you can find a wedding planner to help you create a memorable and stress-free wedding on the beautiful Italian lakes.
The importance of having a talented wedding photographer for your Italian Lake Wedding
Choosing a talented photographer is one of the most important decisions you'll make when planning your Italian Lakes wedding. After all, it's their job to capture the area's beauty and preserve your memories on film. A skilled photographer will ensure you get high-quality images that accurately reflect how beautiful your day was--and they'll do it without being intrusive or distracting from what's happening in front of them.
You should also consider how much experience they have photographing events like yours; if this isn't their specialty, there's a chance they might not know how best to approach capturing everything from bridal prep to first dances.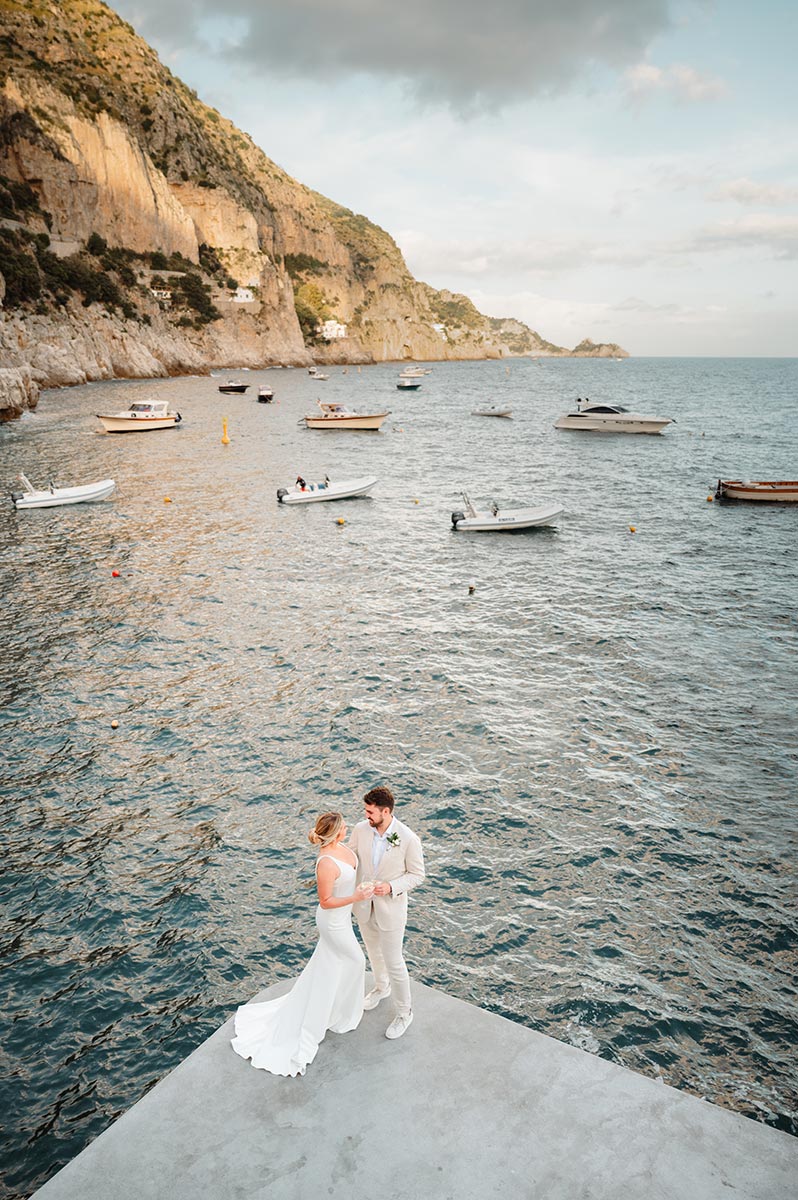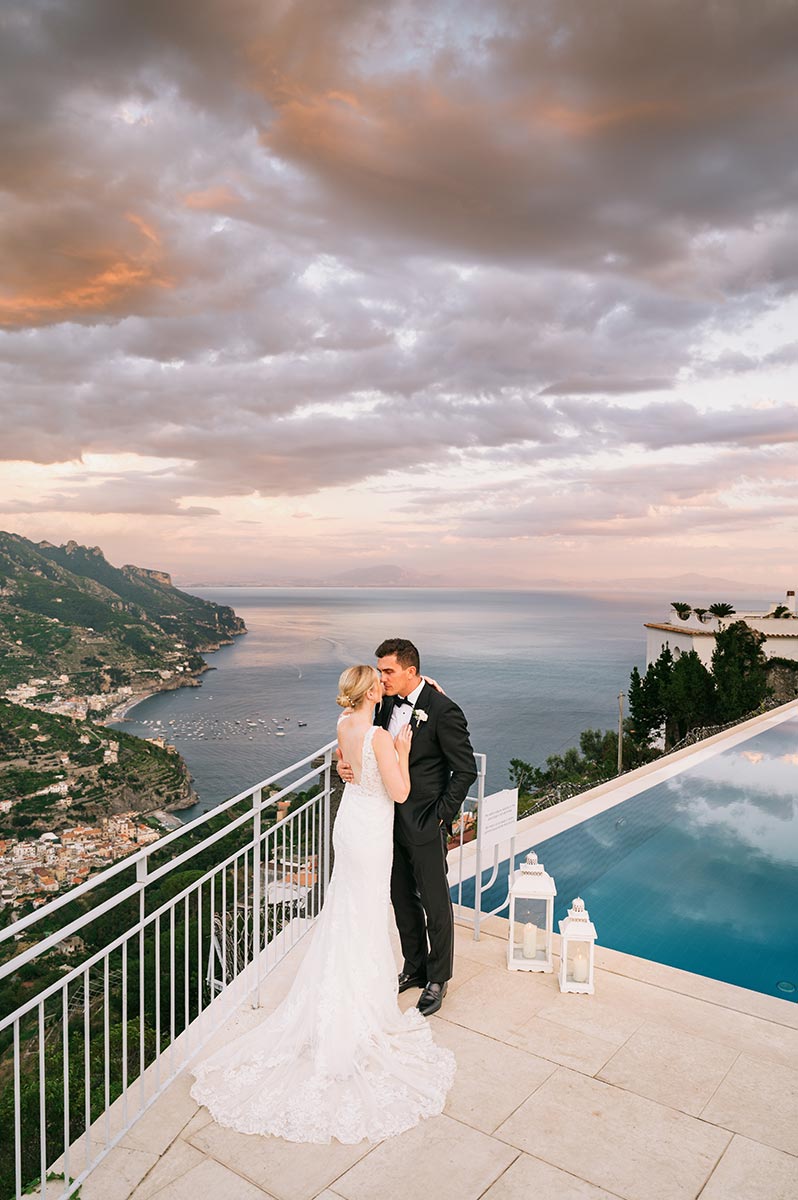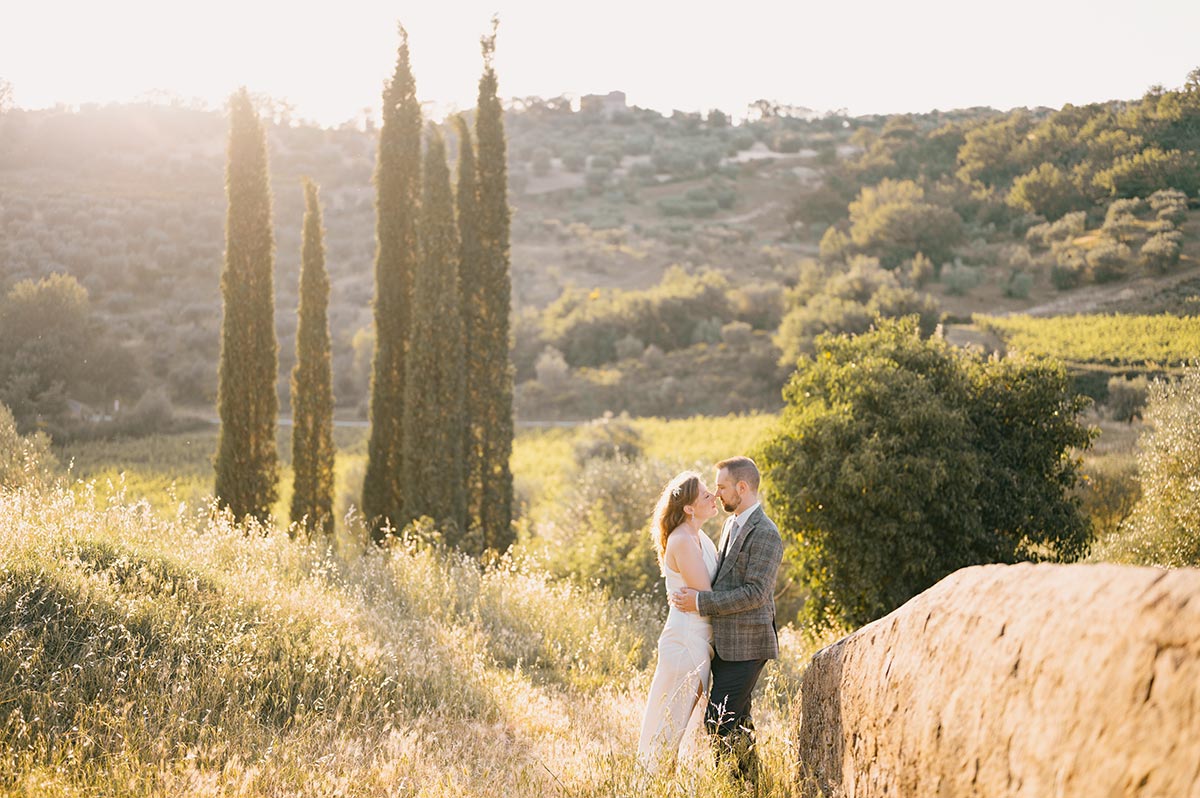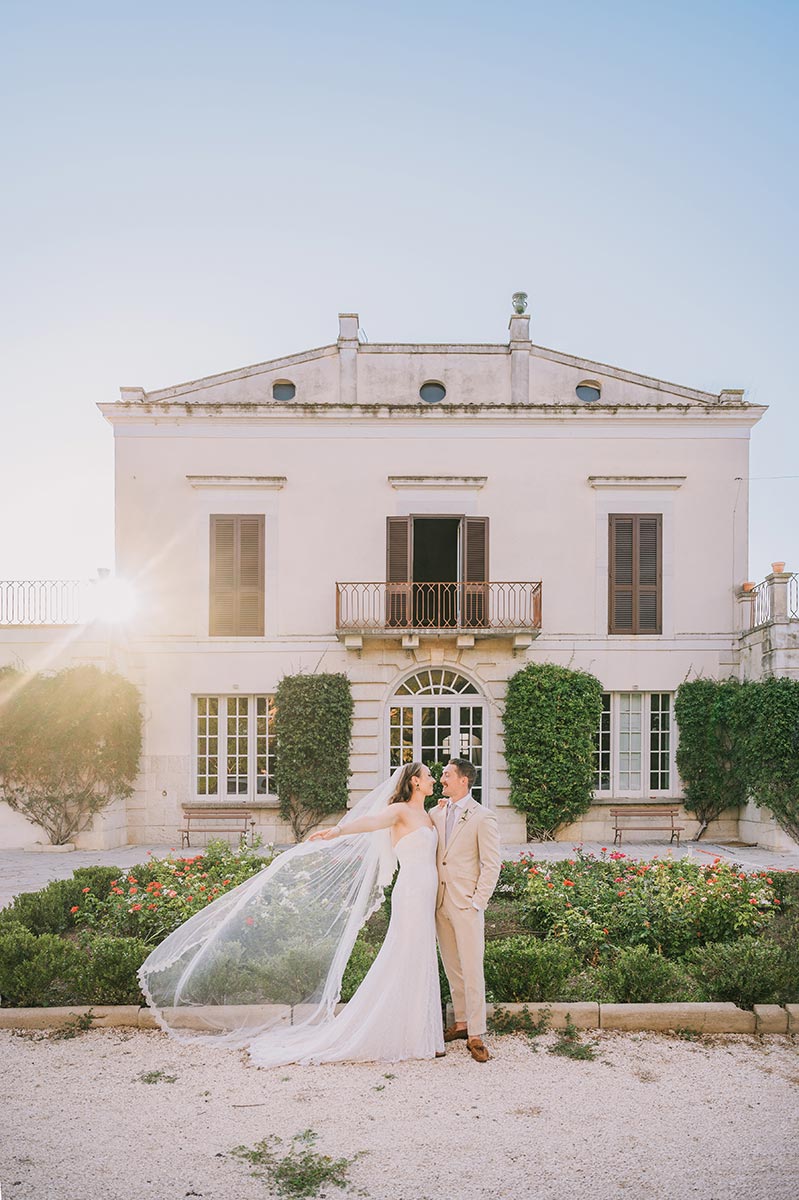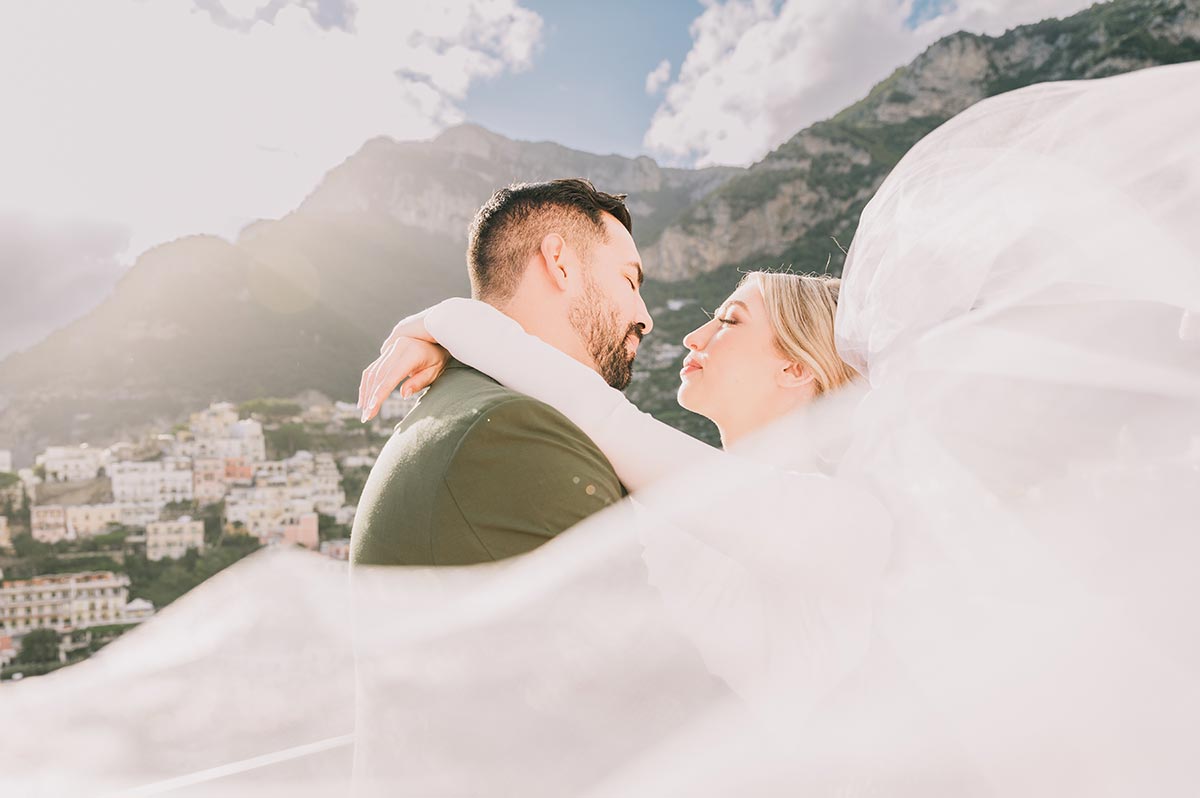 The Process of Selecting a Wedding Photographer
Selecting a wedding photographer can be overwhelming, especially if you're new to the industry. There are so many options out there, and it's essential to find one that fits your style and vision.
First, identify your style and vision for the day. Do you want bright colors? Dramatic lighting? Are there specific locations that must be captured? Next, research photographers in the area by looking at their portfolios online or meeting with them face-to-face (if possible). Make sure they have experience shooting weddings at venues similar to yours--the Italian Lakes is known for its stunning views! Once you've narrowed down your options based on these criteria, schedule consultations or meetings with each photographer so they can get an idea of what type of session would work best for both parties involved during this time together as husband and wife.
Customer service and communication are key factors
If you're unhappy with the photographer's customer service, it could ruin your wedding day. Make sure you feel comfortable talking to them about what you want and expect from them during your big day. You should also ask for references to see how other couples have felt about their work.
The Benefits of Choosing Emiliano Russo Studio
There are many benefits to choosing Emiliano Russo Studio for your Italian Lakes wedding.
We understand how to capture the beauty of this area, which can be challenging due to its unique landscape and weather conditions. Our photographers are highly experienced in photographing weddings at every location they visit, so you can rest assured that they will capture every special moment on your big day.
Our approach is creative and modern--we don't just take pictures; we tell stories! We want to show you how beautiful your day was through our images so you can relive it repeatedly when looking back at them years later (or even now). We also offer an exceptional level of customer service. From booking appointments to delivering your photos after the wedding, we'll ensure everything goes smoothly from start to finish!
Other elements to pay attention to when you plan an Italian lakes wedding
Here you will find some tips and suggestions that you should take into consideration with or without a wedding planner.
Catering Options
The Italian Lakes region is home to many excellent catering companies. Here are some of the most popular options:
Aperitivo: This type of catering company offers a wide variety of appetizers, salads, and desserts that can be served at your reception or cocktail hour.
Buffet: Buffets offer guests various hot food options such as meatballs, chicken wings, pizza slices, and cold dishes like pasta salad or potato salad. You may also want to include one or two signature items, such as prime rib or salmon, on your buffet menu if you want something more unique than standard fares, like chicken tenders or fried shrimp baskets (though these are also very popular).
Catered Dinner Party: If you're looking for something less formal than a sit-down dinner but still want all the trappings of an elegant affair, including tablecloths, this option might be right up your alley!
Wedding Attire
One of the first things to consider when planning your Italian Lakes wedding is what you and your groom will wear. There are many different options for wedding attire, so it's essential to think about what works best for you and your partner.
If you're looking for something traditional, several options are available. Traditionally, men wore black tuxedos with white shirts and bow ties, while women wore long white dresses with gloves and hats (or veils). Today's weddings may include some variation on this theme--some couples choose more modern suits or even casual clothes like jeans instead of formalwear--but most people still prefer traditional attire at their weddings!
If you want something less formal but still stylishly elegant, consider wearing an evening gown instead of a long dress during the daytime when most ceremonies occur outdoors during summer. This way, everyone can enjoy themselves without feeling too hot under all those layers!
Entertainment
Entertainment is an integral part of any wedding. It can set the tone for your entire celebration, and it's something that guests will remember long after they've left your big day behind. If you're planning a wedding in Italy, there are plenty of options for entertainment--but it's essential to choose wisely!
Here are some tips for choosing the right entertainment:
Ensure the band or DJ can play songs from both countries cultures. This is especially important for planning an international ceremony and reception (like many Italian Lakes weddings). You want people from both sides of your family to feel included during this special day!
Think about how much space there will be at each venue before booking anything too large (or small). If there aren't enough tables or chairs available at either location, then maybe don't book a band with ten members just yet...or maybe consider hiring someone smaller instead? No matter what happens, though--make sure everyone has somewhere comfortable to sit down while listening/dancing along!
Choosing the right vendors for your Italian Lakes wedding is crucial to ensuring your special day is everything you've dreamed of. From selecting the perfect venue to choosing a talented wedding planner, photographer, and other service providers, every decision you make will create an unforgettable experience you and your guests will cherish forever.
At Emiliano Russo Studio, we pride ourselves on our experience, expertise, and commitment to providing exceptional service to our clients. Whether planning a destination wedding or a local celebration, our team of skilled professionals will work closely with you every step to ensure that your vision is brought to life.
We invite you to contact us today to learn more about our services and how we can help make your Italian Lakes wedding a truly magical experience. Let us help you create memories that will last a lifetime!