Take a break from the world: plan an Italy Honeymoon! Italy has a lot to offer: culture, amazing food, enchanting beaches and magic cities. So, are the Wedding celebrations over? You feel joyful, happy, grateful as you have never been in your entire life…but let's say the truth: you are exhausted too.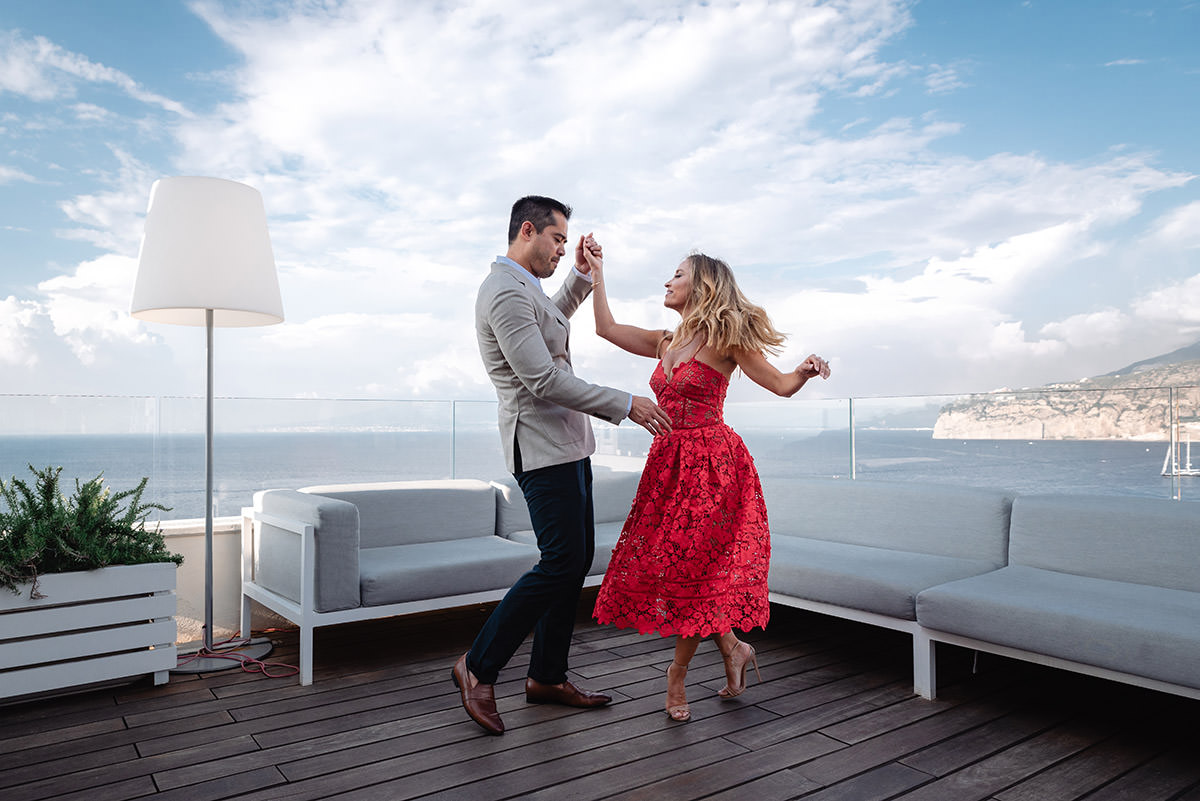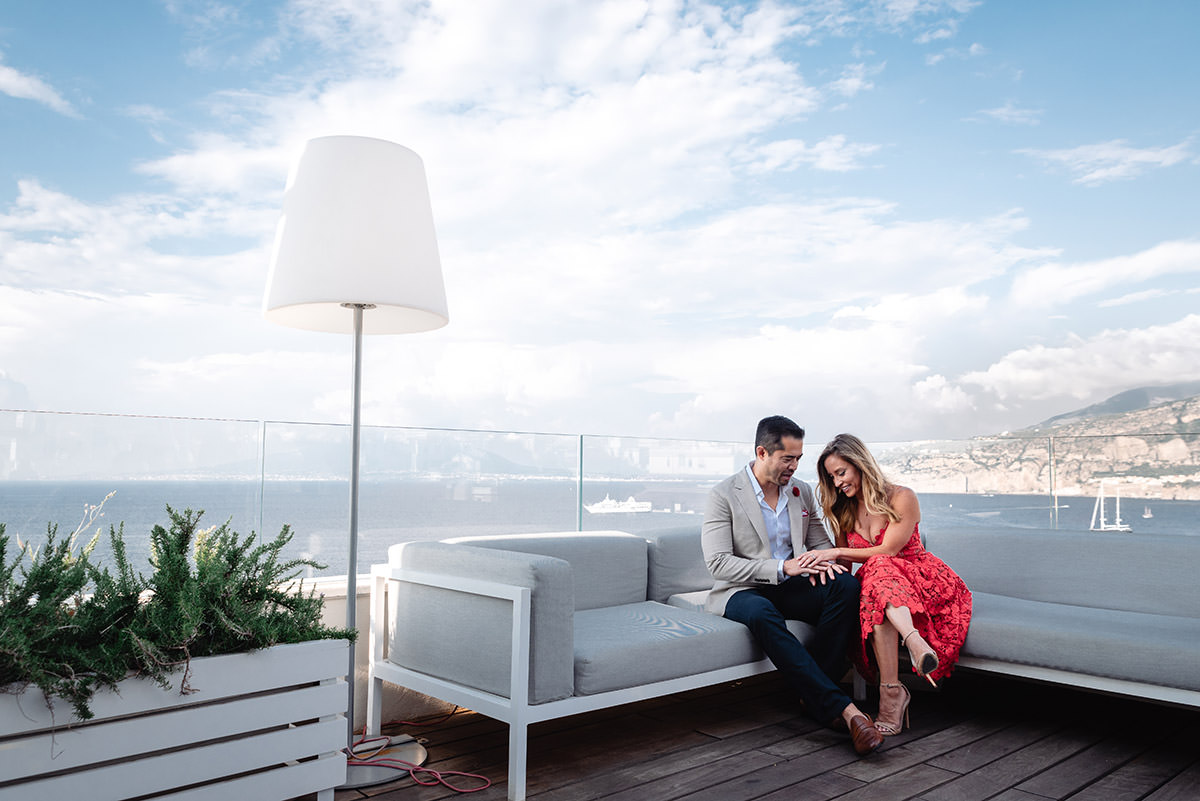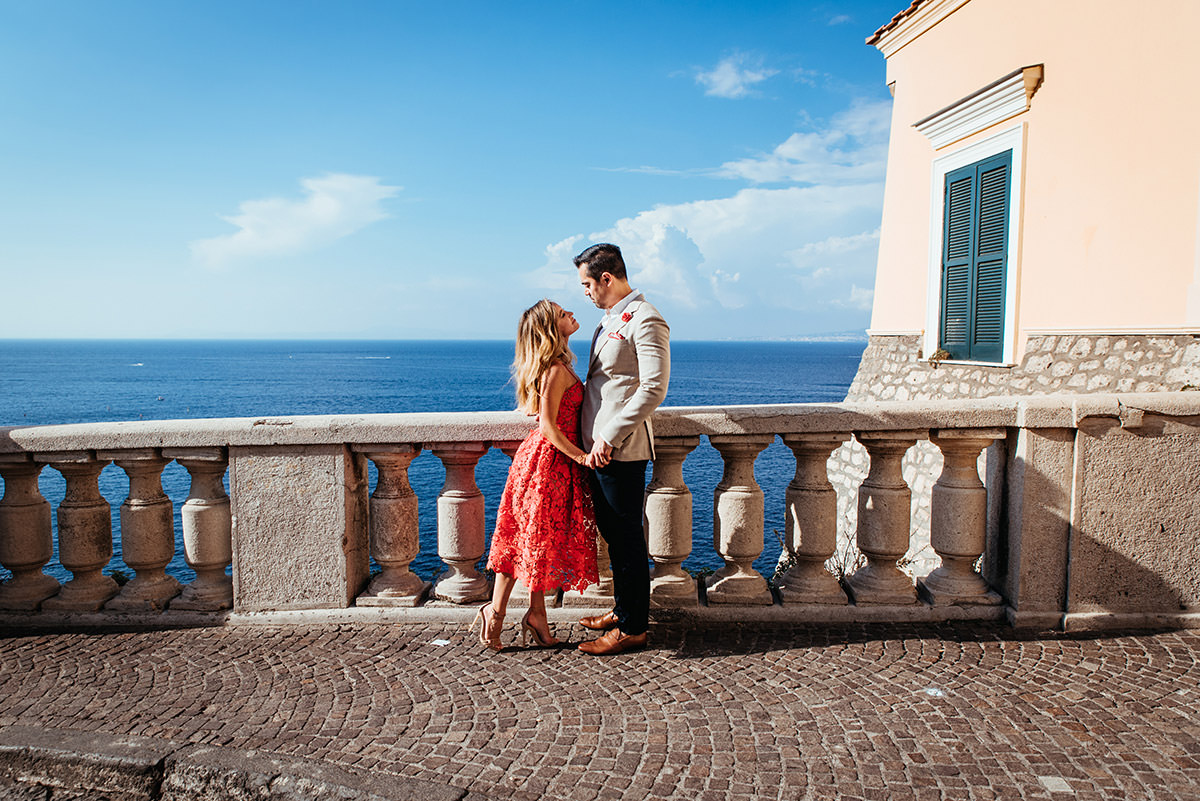 Italy Honeymoon: take a break from the world
Are the Wedding celebrations over? You feel joyful, happy, grateful as you have never been in your entire life…but let's say the truth: you are exhausted too.
Almost a whole year spent planning and organizing everything, in order to have the perfect Wedding and now you definitely need a break! And if you fancy relaxation, romance, tasteful food, and enchanting landscapes, you deserve an Italy Honeymoon!
Italy Honeymoon: many different options for a newly wedded couple
If you decide to spend your Honeymoon in Italy (well done!) you really have plenty of choices, in terms of cities to visit. First of all, you have to choose which part of Italy best suits your plans. Maybe the North of Italy, where you can spend some romantic days in Venice. Venice is magic, with its canals and gondolas. Can you figure it out to cross with your spouse the Canal Grande in Venice in a gondola, while the gondolier sings a romantic serenade?
Or maybe you have always dreamed to see Rome during your Italy Honeymoon. Rome is a magnificent city, a mix of culture and art and the emblem of La Dolce Vita style. From Rome, then, you can easily reach the South of Italy, which will welcome you with its fantastic weather and its famous beaches. Think about the enchanting Amalfi Coast: a dream turning into reality!
Some tips to enjoy a perfect Italy Honeymoon
Some good ideas for a honeymoon No matter where you go in Italy. You won't be disappointed! But here are some tips to take the most out of your Italy Honeymoon.
When should you go? If during your Italy Honeymoon you want to avoid the crowd, but still enjoy the nice weather, the best months to explore Italy are from April to June and from September to October.
Better to book Hotels or private villas? Spend your nights in a luxurious Hotel in Rome or in another romantic Italian city, such as Verona or Florence. And then just relax in a private villa overlooking the sea, in a small village on the Amalfi Coast, or in Sicily. This will be a perfect mix of glamour and nature.
What about transports? There are approximately 70 airports in Italy, and from the airport, you can move by car to the different destinations, if you want to enjoy the small-town experience. You can then leave the car and make an unforgettable Vespa Trip in Tuscany or in Liguria. And if instead, while traveling, you just want to sit and admire the landscape, don't forget about the train, to move from North to South of Italy.
Are you ready for your Italy Honeymoon? It will definitely take your breath away. Enjoy every single moment and fill up your heart with colors, romance, tradition, beauty.
Unique intimate weddings in Italy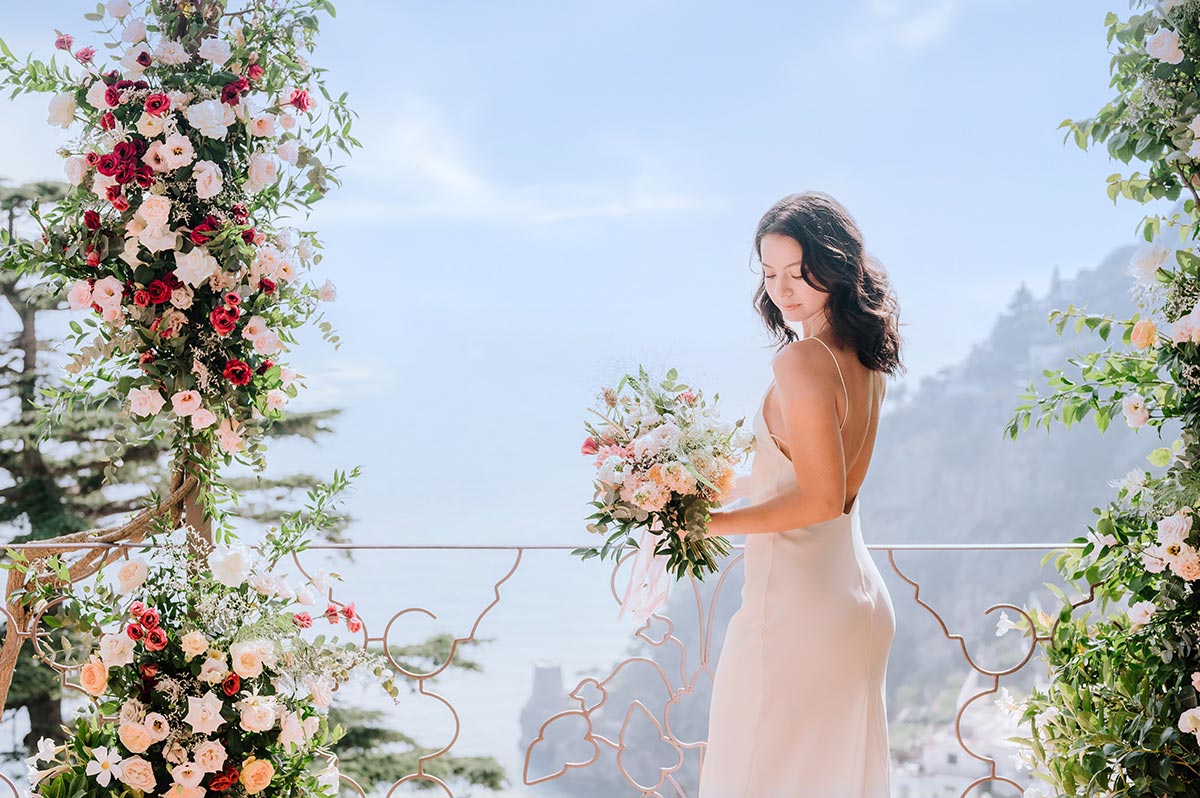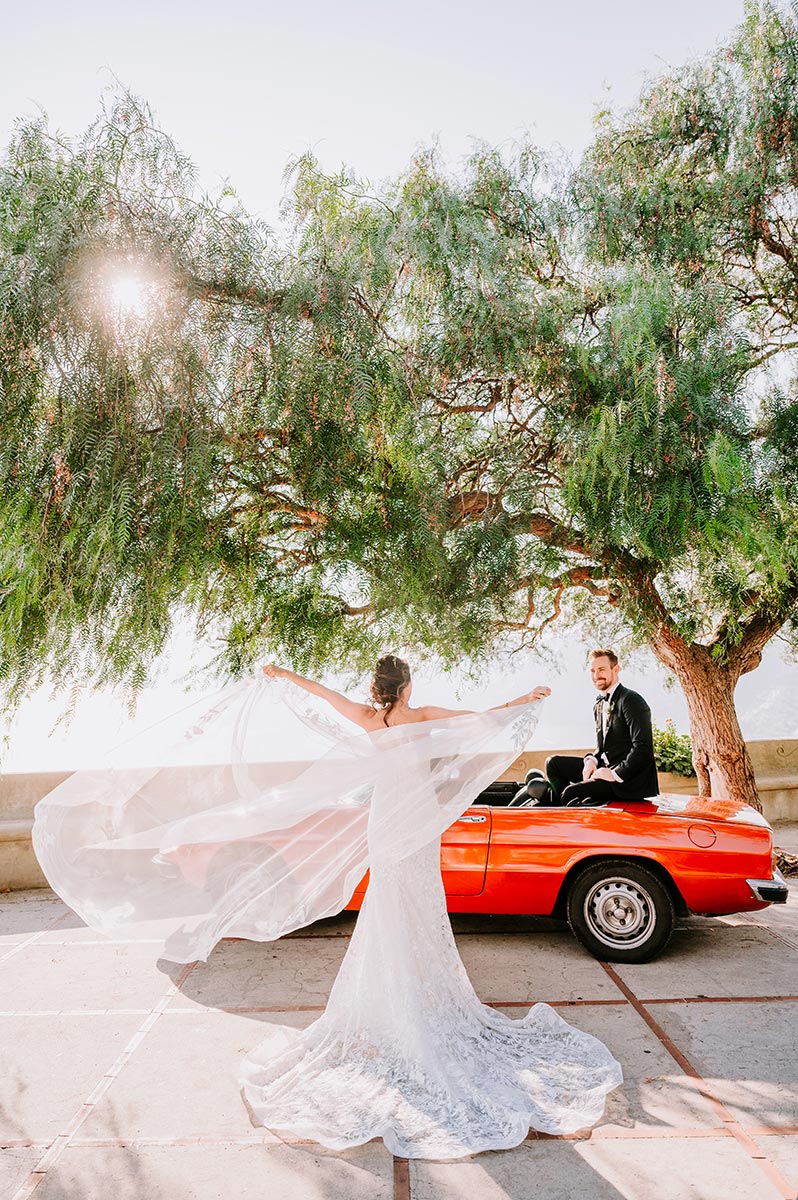 An intimate and private wedding in Positano. Find out how to make your elopement in Italy unforgettable with wonderful photos and unique details on breathtaking views.
An intimate wedding with a vintage car in Praiano. If well organized you can plan the ceremony in Positano and take pictures along the coast and driving a vintage car.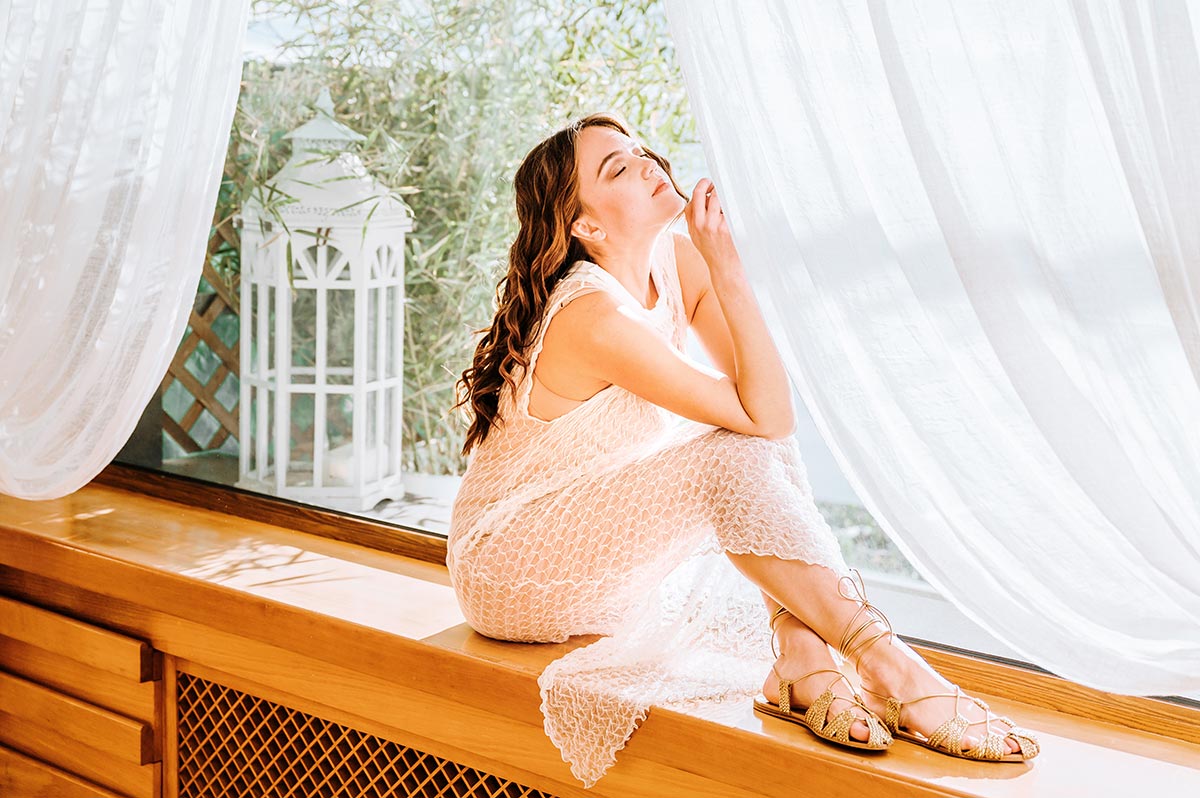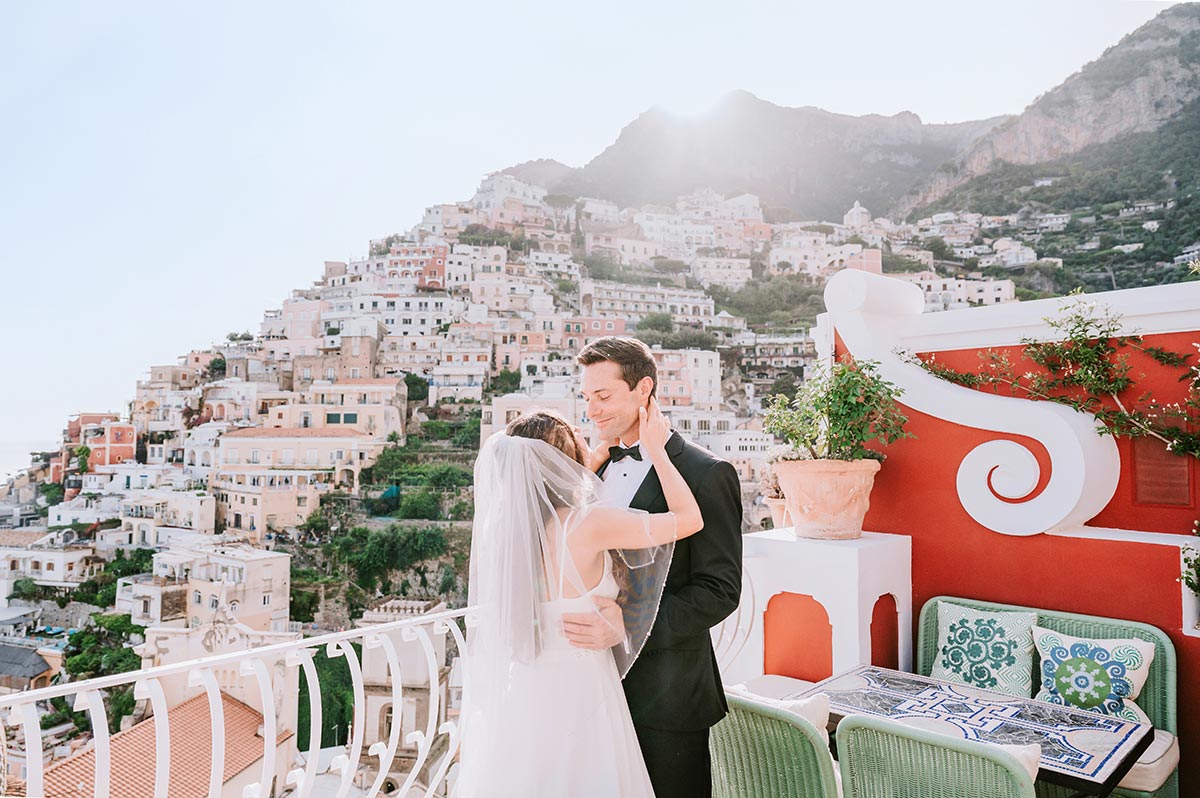 Our goal is to redesign the atmosphere of your wedding and give you a unique emotional record of a perfect day.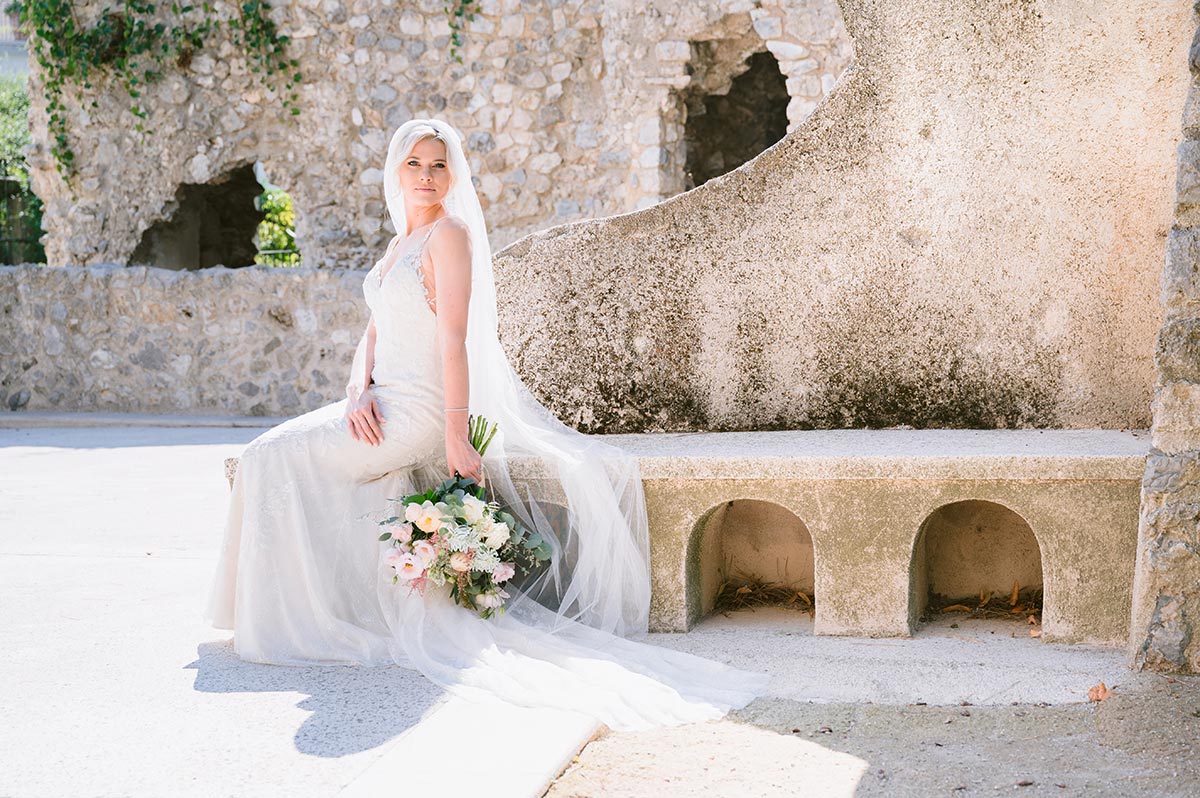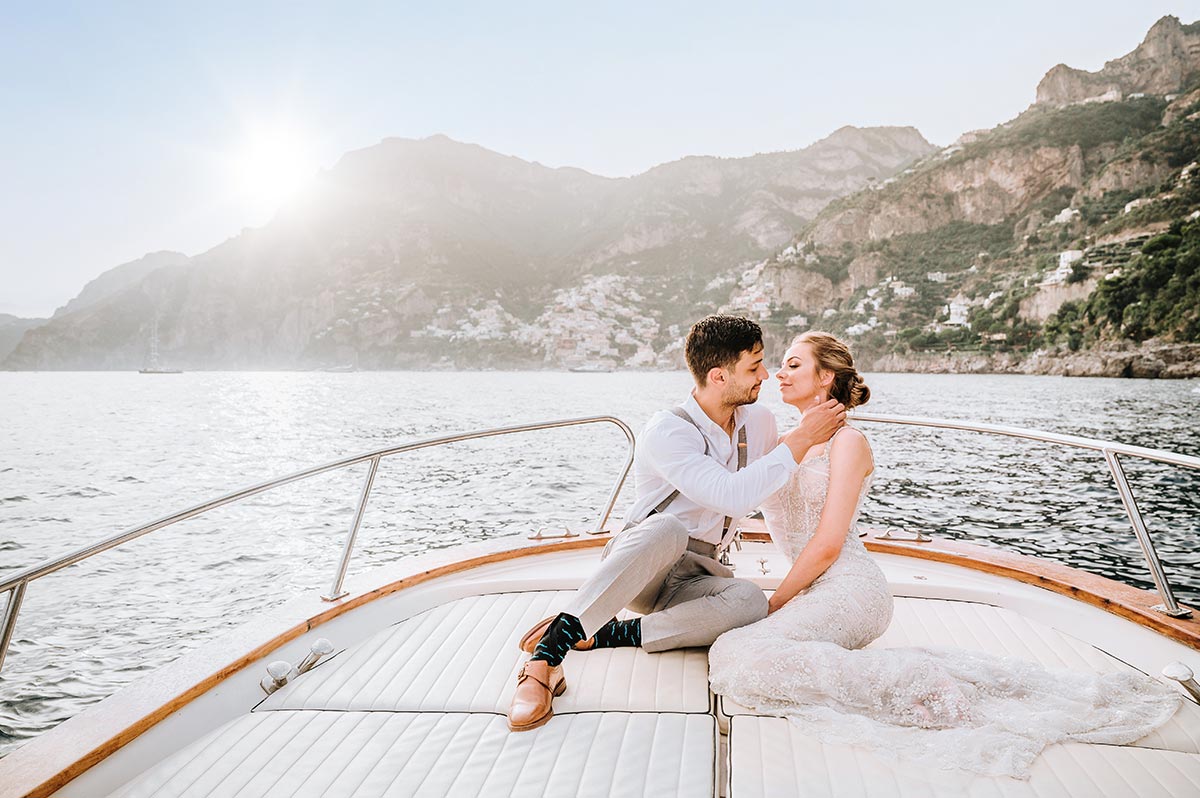 For you who love luxury and elegance, refinement, amazingness on such an important day, there is a dream to live with no delay.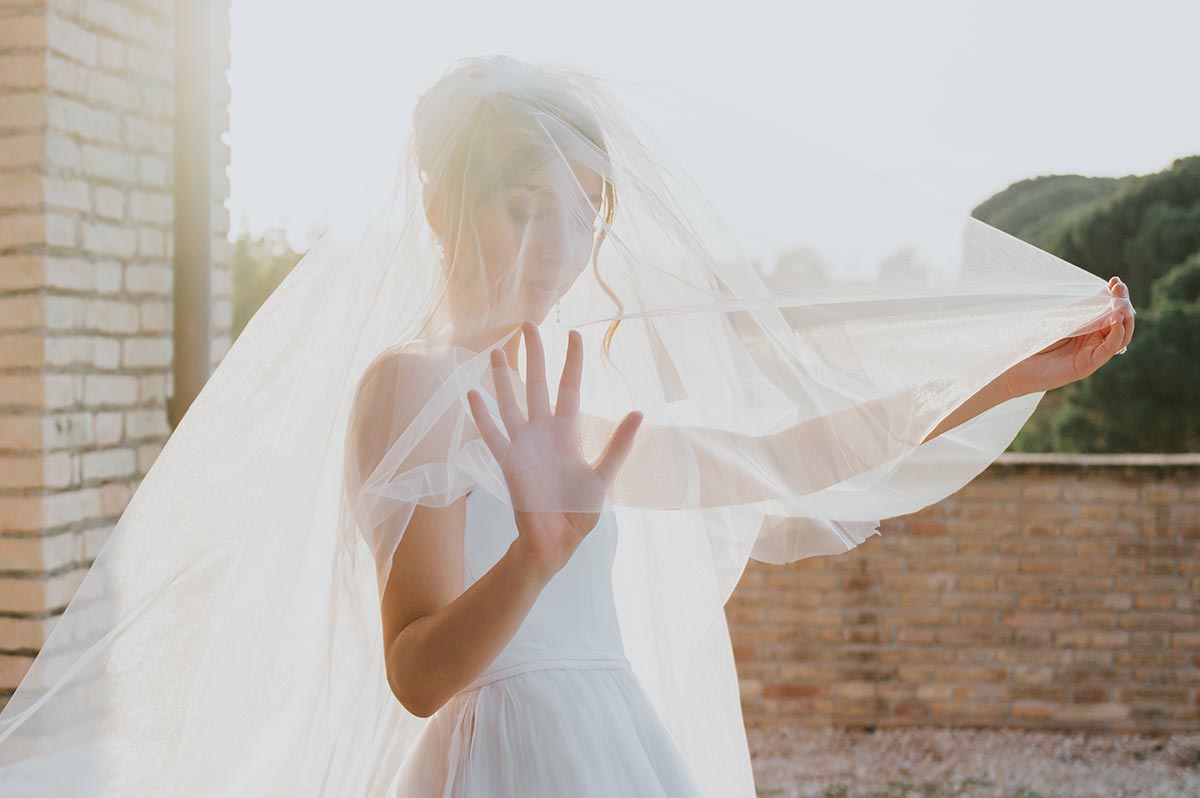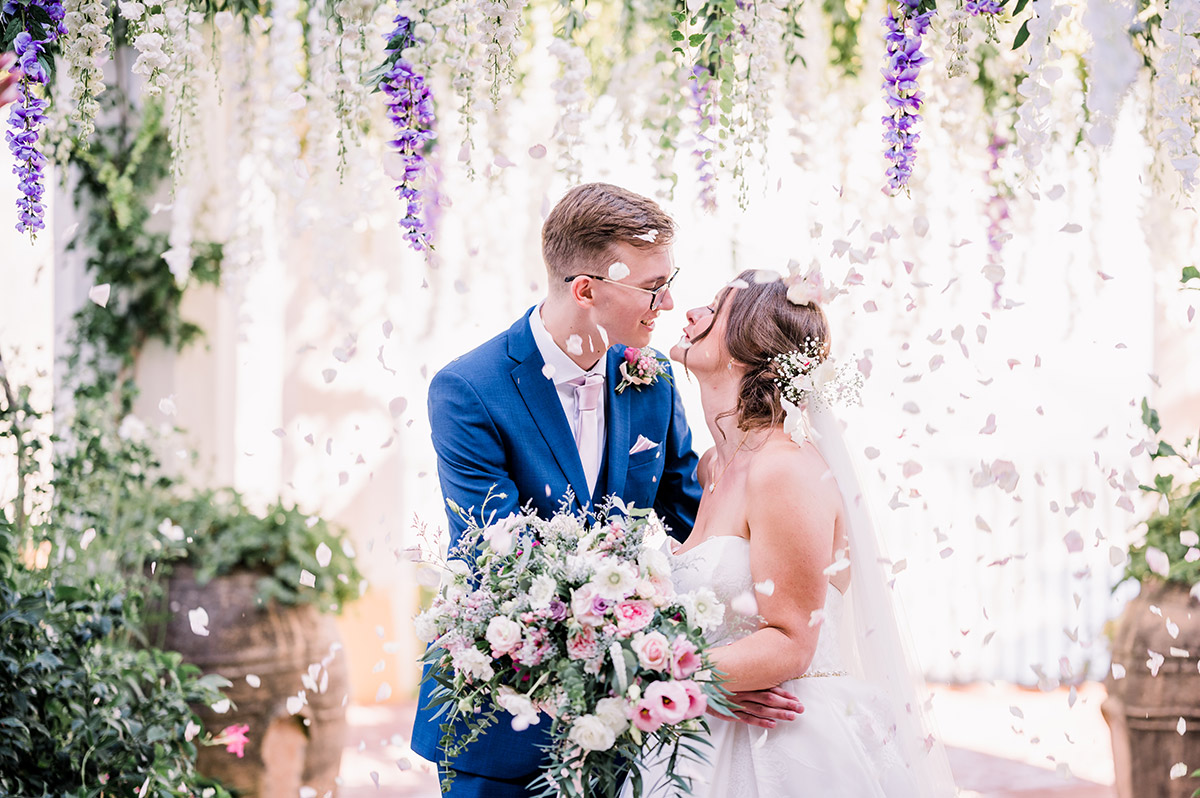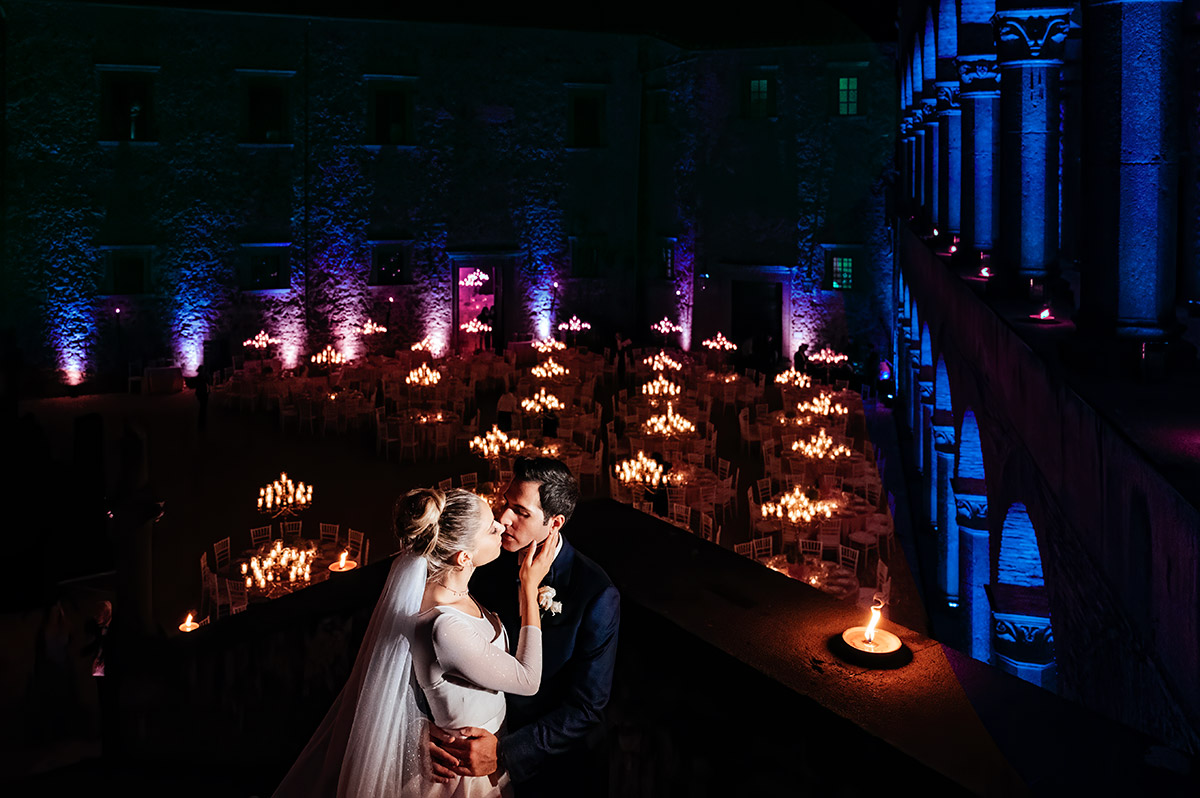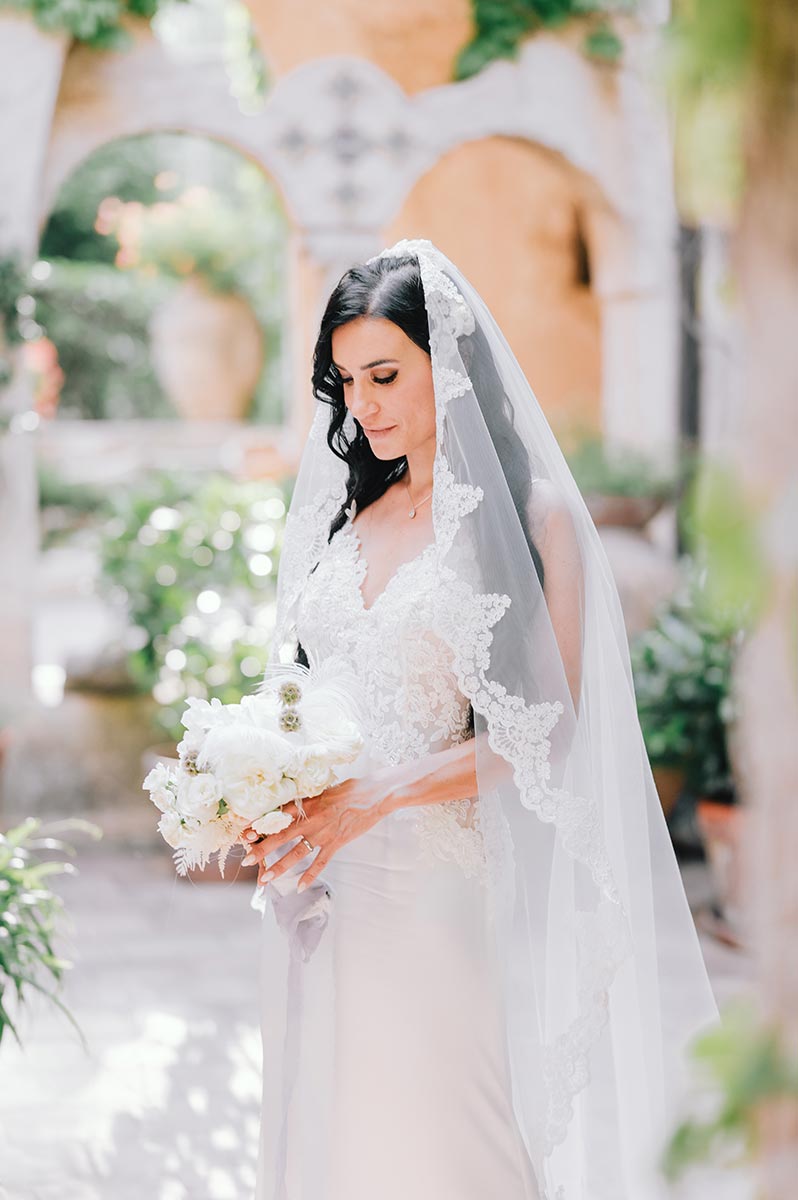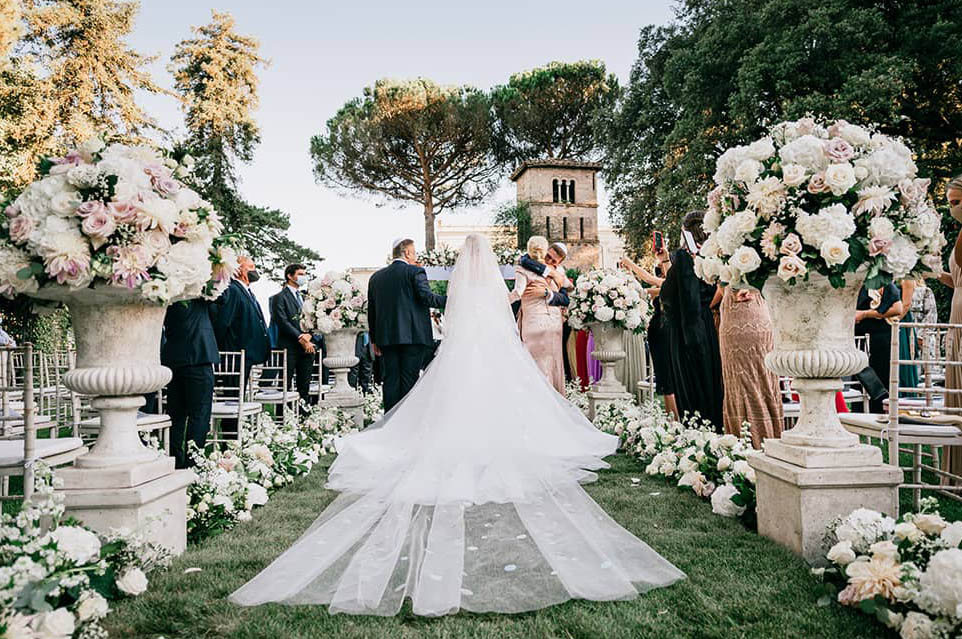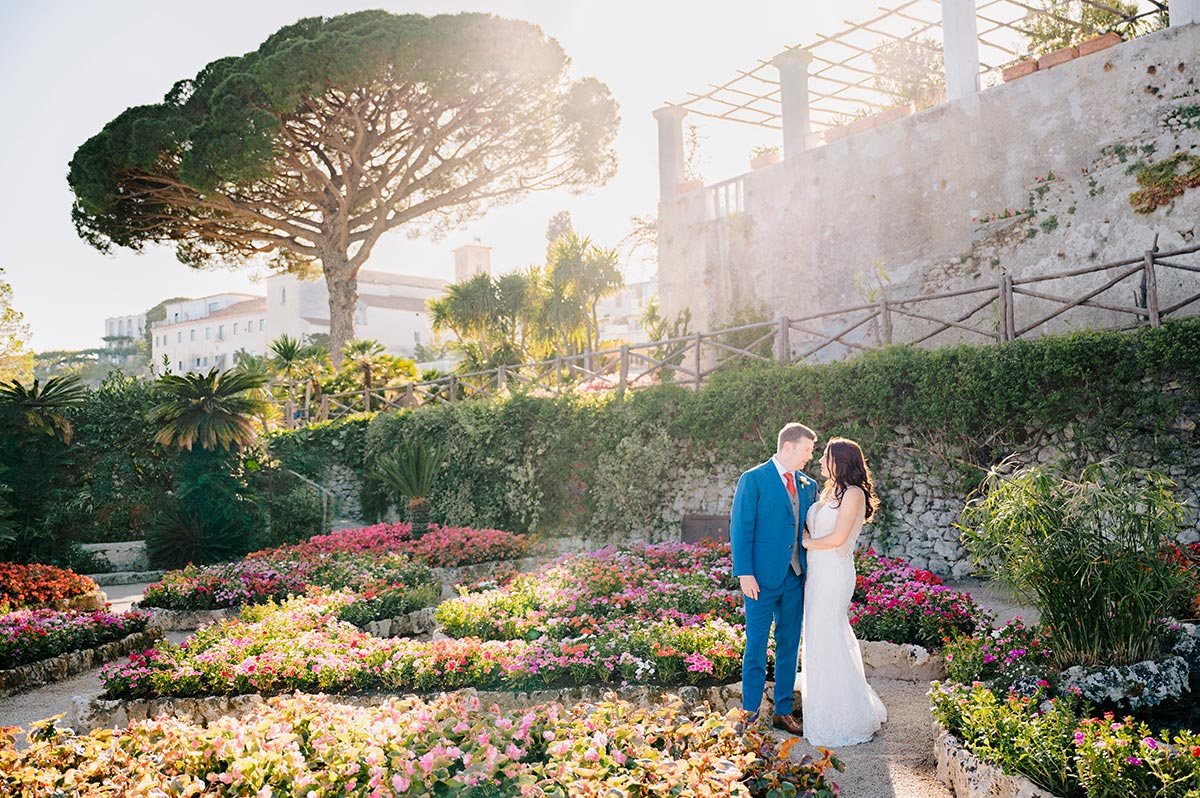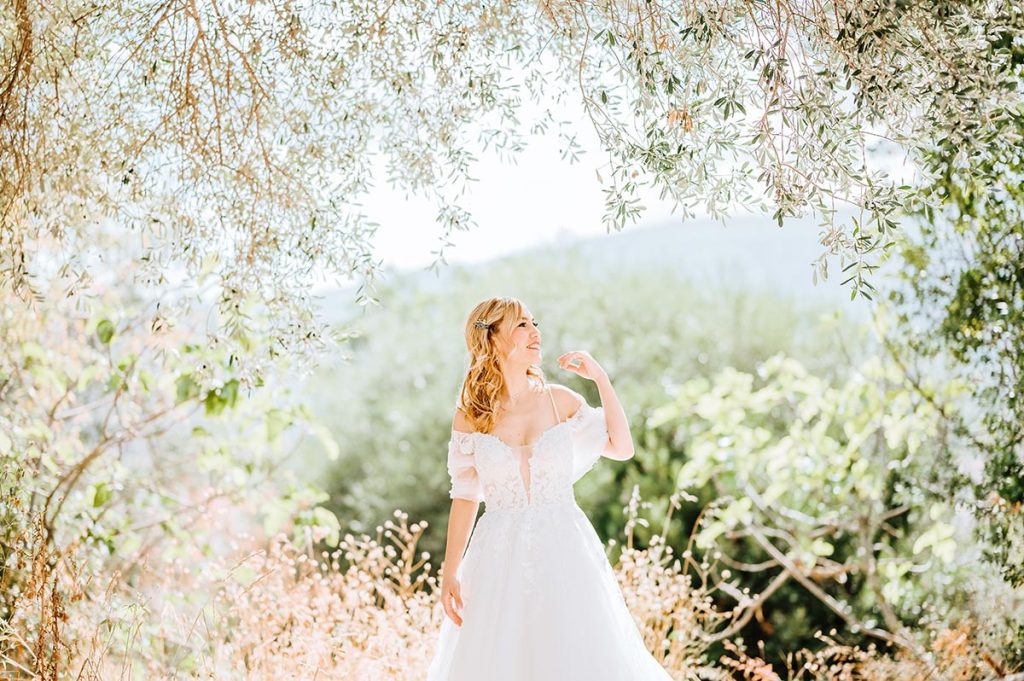 GET IN TOUCH WITH OUR STUDIO